The Amritsari landscape is the very embodiment of a painter's palette. The skies are impossibly blue and the swaying mustard fields – a wave of cheery yellow. And set in the midst of this is Windsong, à la Dilwale Dulhania Le Jayenge. With ivory-white walls and a smattering of bright pastels, the bed and breakfast comes like a jolt of unadulterated happiness.
Ideal for
Windsong is the perfect getaway for families looking for a rejuvenating break from their routine lives in the city. They can either have a complete staycation here, or use the BnB as a base to explore Amritsar and its wealth of secret food joints and walking trails cloaked in colonial history.
About the property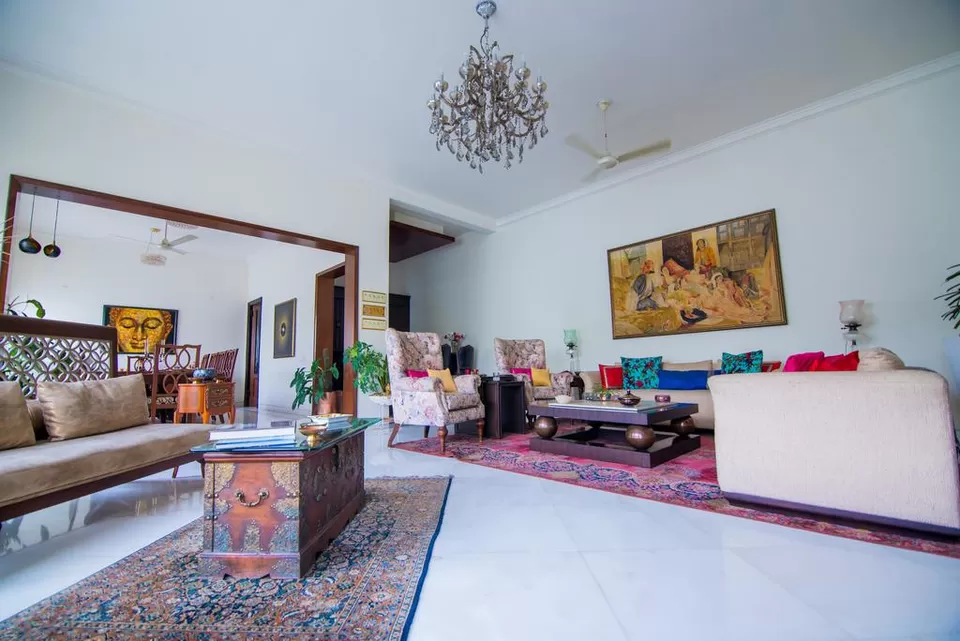 The second you step into Windsong, you will feel yourself slowing down, and soaking in the quieter joys of life. Planted on the outskirts of Amritsar, the family-owned bed and breakfast offers an lyrical orchestration of routine happenings – crisp sunshine dousing mustard fields, resident bird-folk flitting in and out of the blanketing gardens and the setting sun rendering the sky a burnished orange.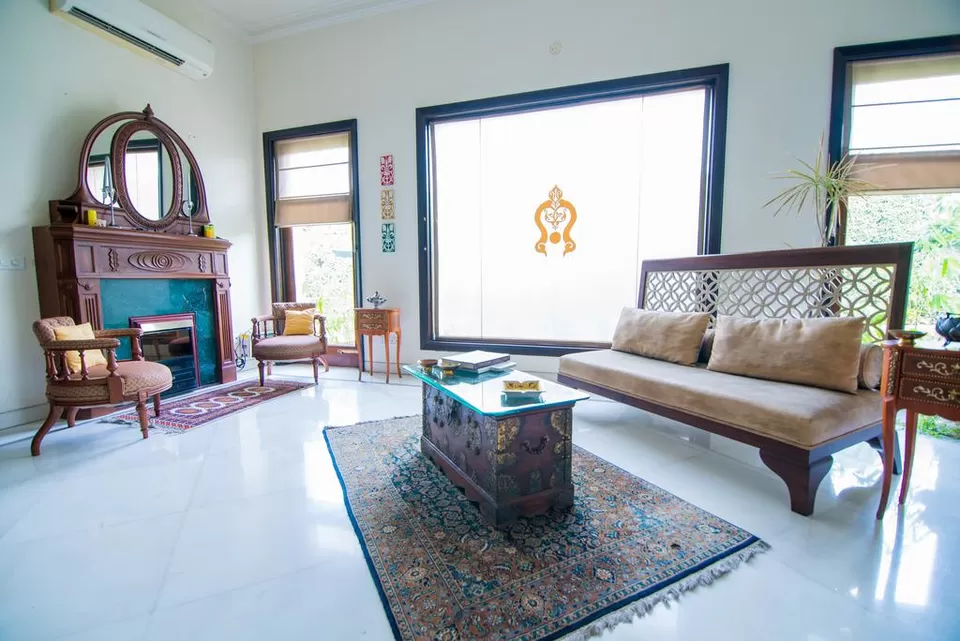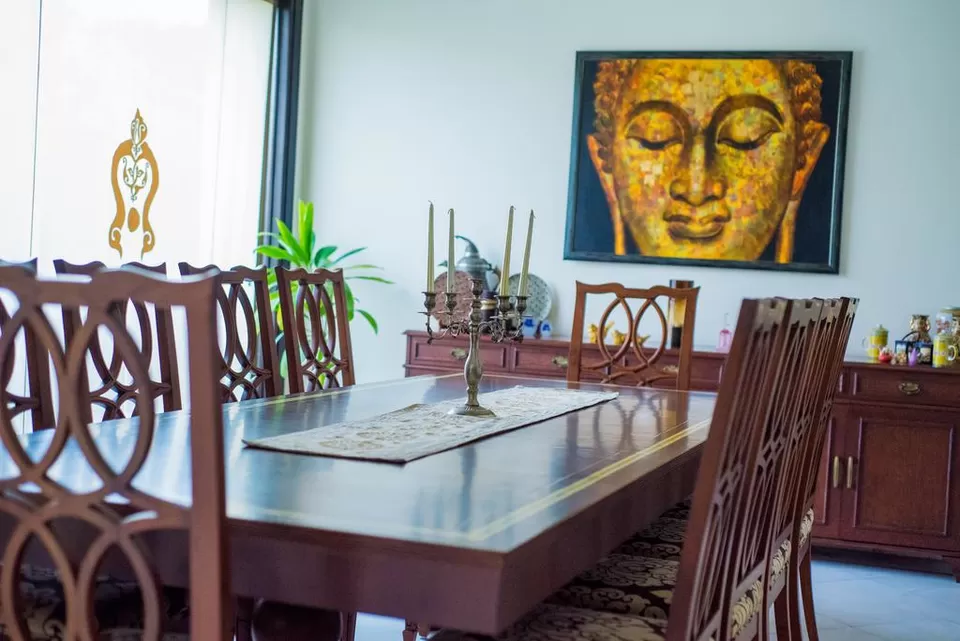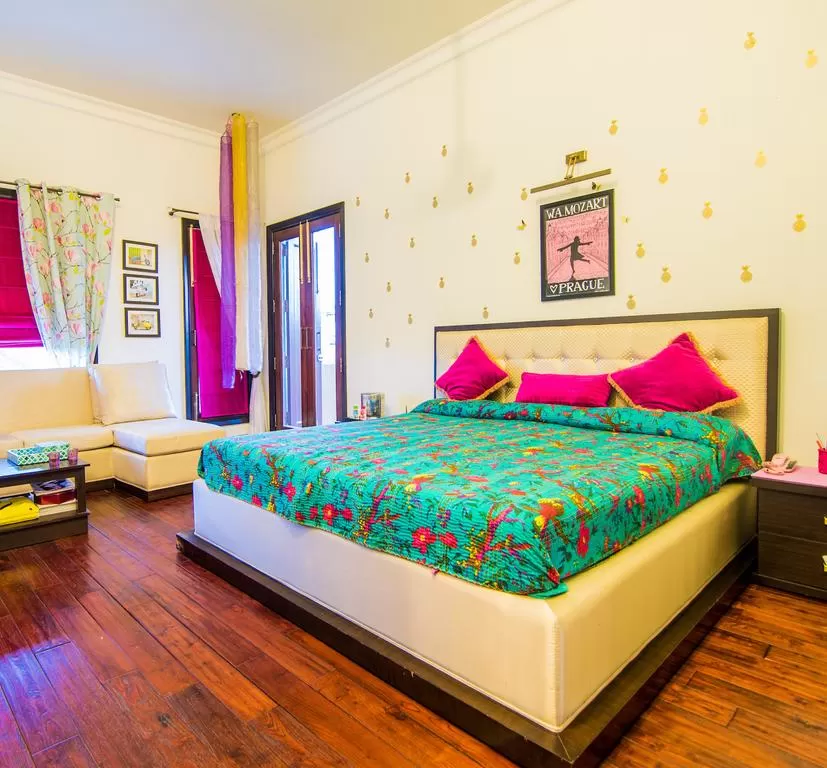 Deriving their names from Punjab's rivers, the homestay is decked with five bedrooms – Satluj, Jhelum, Chenab, Ravi and Beas. With tiled terraces and private sit-outs, each room is spruced up with whimsical curios and paintings, and offers views of rice fields in the monsoon, wheat in the summer and mustard in the winter.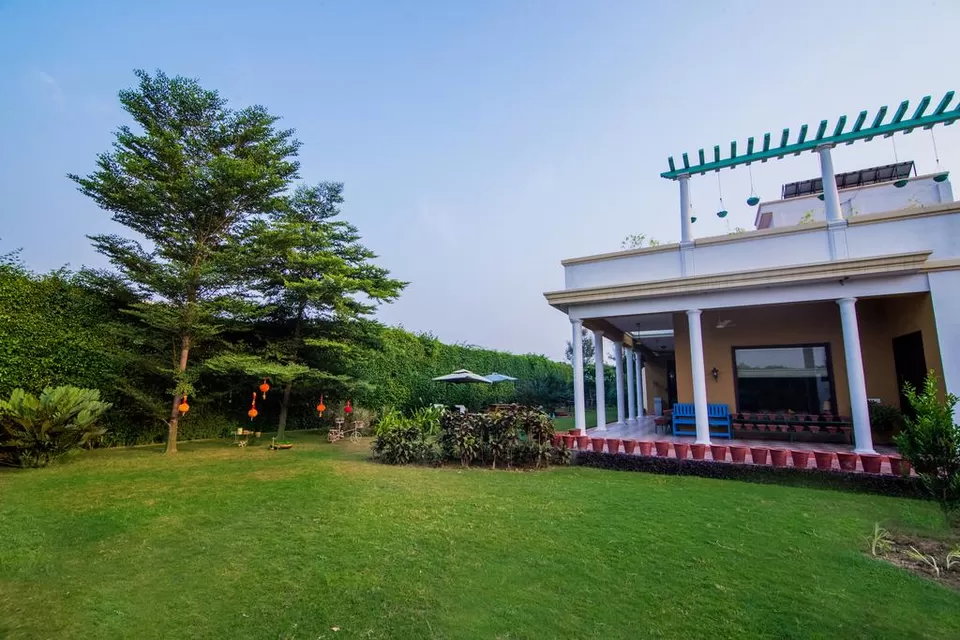 Brought to life by the Sehgal family – Ritika, Vivek, Prerna and Jai, Windsong packs a little something for everyone. Ritika and Vivek Sehgal can be seen out and about in their well-manicured gardens and guests are welcome to join them for a gardening session or two. Their daughter Prerna, will regale you with folktales, gossip and a list of go-to places to source authentic Amritsari delicacies. Prerna's brother Jai just happens to an equestrian enthusiast and can guide you around the barn next door for a few lessons.
Food
The family's chef will whip up one too many Punjabi platefuls using ingredients sourced from the surrounding farms, that are guaranteed to have you licking your fingers. For drinks, their bar is almost always fully stocked.
If you're planning to venture out for food, as you should when in Amritsar, you can sign up for a food tour with the BnB. Here's the low-down:
Started in 1955, Giani's are open from 5am till midnight, brewing what is quite possibly Amritsar's best tea. Get yourself a glass (or two) and paper plates brimming with omelettes, butter toast and crisp kachoris, as you make your way to the Golden Temple.
While it's not the obvious choice while in Amritsar, this bakery boasts of the best cream rolls, almond biscuits and milk bread in the city. You can see the rolls being baked in a traditional clay oven if you reach here early in their morning.
Tourists come out in droves to Kanha. Known across the city for their crisp pithi puris, their pinni and besan laddoos are also just as heavenly. Your plate will be decked with a mountain of puris, chole, laungi and a spoonful of the red gur halwa.
If you're still craving more, try the satpura (a crispier, crunchier version of samosa) at KH Sweets, aam pappad chaat at Ram Lubhaya & Sons, the melt-in-mouth gulab jamuns at Sharma Sweet Shop, mathhi channa at Vaishno Bhojan Bhandar, kesar lassi and phirni with rabri at Ahuja's Milk Products and Sweets, and the tandoori mutton at Bittu Meat Wala.
Cost
The tariff is based on double occupancy per night, per room and is inclusive of breakfast and transfers from the airport.
Rooms: ₹6,000
King Suites: ₹7,300
For further details, visit their website.
Best time to go
November through March are the months when Amritsar is at its most beautiful. The rains withdraw by October, making way for chilly nights, and winters are welcomed to the town by late November. The convivial festival of Basant Panchami is held at Chheharta Sahib during this period, in early February. The skies are speckled with kites of all shapes, sizes and colours and the gurudwara, with congregations of men and women bedecked in their festive refinery. If you partake in the festival, be sure to have the one-of-a-kind prasaad at their langarkhana before you leave.
What to do in and around the property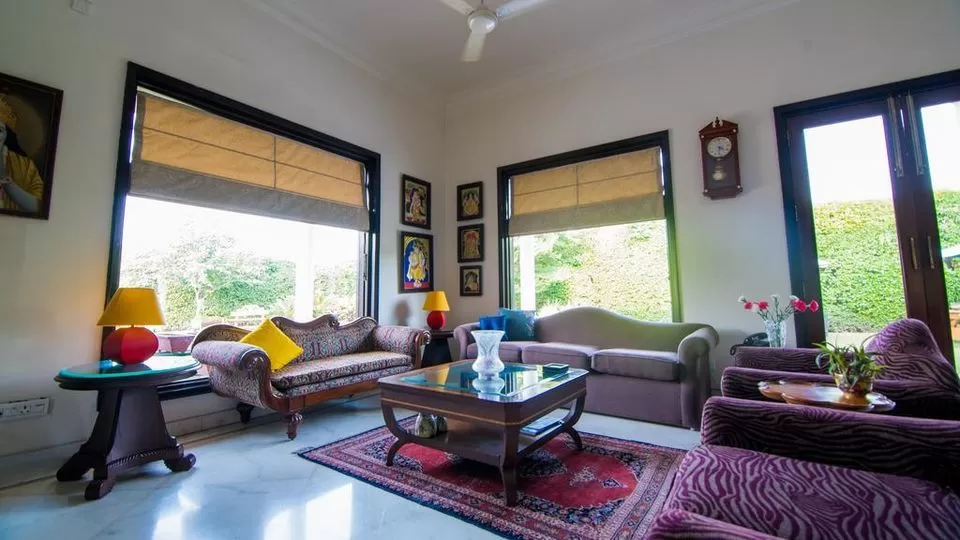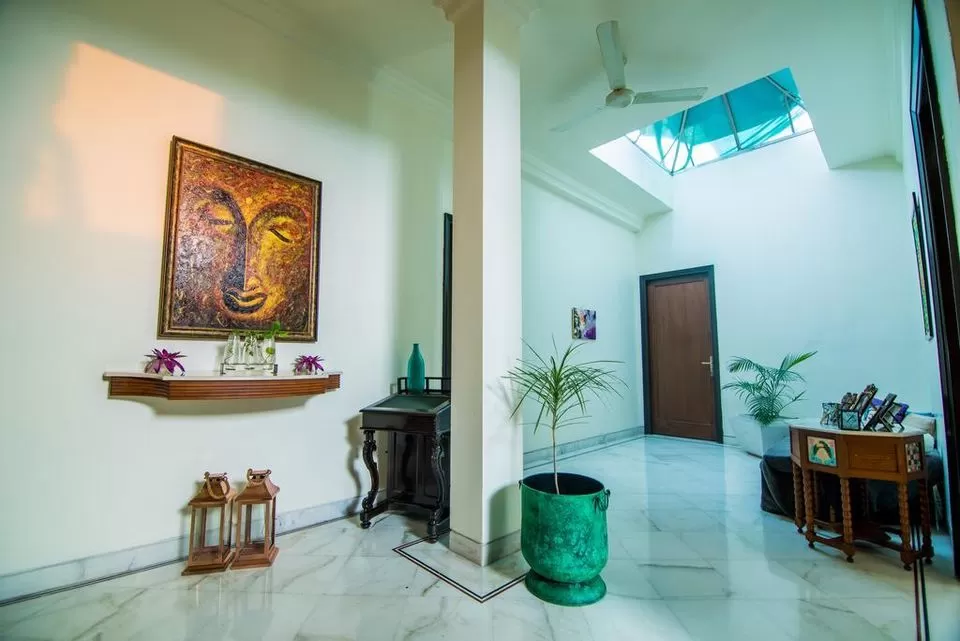 Windsong's ethos lies in being a deeply comforting place that urges you to wind down, and forget the woes of your everyday life, even if fleetingly. So while you're in the homestay, soak in the morning sun, sign up for an hour or so of yoga, take leisurely laps across their sweeping emerald pool, and later in the day, indulge yourself with a spa session. During winter, while away the evenings with a fat novel or a Monopoly game by the cushy fireplace.
If you want a little more from your stay at Windsong, the in-house chef can conduct culinary workshops for you at the property and/or guided gastronomic tours across Amritsar. A heritage walk is also up for grabs and will take you to places such as the Wagah Border and Golden Temple.
Around the property
For an afternoon of retail therapy and souvenir sourcing, head to Hall Bazaar, that lies 10km away from the property. Look out for baubles, wooden bangles, exquisite silver jewellery and an assortment of fine textiles.
An architectural paragon, the Golden Temple sits 12km away from the property. A part of the larger Harmandir Sahib gurudwara complex, it's surrounded by Amrit Sarovar, the body of water from which the city derived its name.
Around 33km away from Windsong, it lies between Pakistan and India and is referred to as the 'Berlin Wall of Asia'. Held every evening since 1959, the 'lowering of flags' ceremony takes place 30 minutes before sunset, and is an experience in itself. Often, women and children can be seen running towards the gates sporting the national flag and dancing to Bollywood tracks.
Getting there
Windsong is situated just outside Amritsar, away from the bustling life in the city.
By air: Amritsar's Sri Guru Ram Dass Jee International Airport is located five minutes away.
By rail: Amritsar Junction lies 10km away, connecting all major Indian cities such as Kolkata, Delhi, Guwahati, Chennai, Mumbai, Bangalore and Cochin. Plenty of local taxis and shared buses ply from Amritsar to Windsong, with the drive lasting for around 17 minutes.