"The world is a book and those who don't travel just read a page."-Saint Augustine.
And if that book is full of pages that can leave you spellbound then definitely no one can be so nesecient to just read a page .
So this time my trip was to Pondicherry and Ooty , an old fashioned way to balance out the love for mountains and the lust for beaches.When it comes to beaches in India ,I must tell you Goa is on top , with its serene beaches and crazy nightlife. But Pondicherry can be an excellent alternative for goa when you just want to spend some quality time at the beach or want to live peacefully alongside the french atmosphere.
Day 1:
We reached Pondicherry in the morning around 6 a.m. We were greeted by this autowala who took us around the city and introduced us to hotels and rentals .I must say , the behaviour that the locals had shown , was the star point of our stay in Pondi. There are some 5-6 prominent beaches in the city you can visit like Rock Beach , Auroville Beach ,Paradise Beach , Serenity Beach etc. Paradise Beach can be a very nice option to open yourself for the 1st impression of the city. The beach is very calm,peaceful and beautifull in its own way.Proper blue skies with scenic sea water ,perfect for photography.I would suggest you to visit it before the sun climbs on top of your head ,as it gets really hot then. Somewhere around 9 in the morning can be the best time to feel the beach warmth and enjoy quick waves. Unlike goa the beaches are not laden with shacks and all but you can find some quick refreshments.
You can spend the day time exploring the city - its yellow/blue walls ,the famous french monummets and cafes under the lovely blue skies.Rentals are quite cheap so its better to take rentals and enjoy the city ,the cultural mix of South India with the prominent french architecture.You can anytime ask for local guidance , people are always ready to assist you.
And Rock Beach is 'THE' place to spend your evening.The sunsets are just exquisite and classy -making it one of kind.To sit under the kaleidoscopic sky and watch the waves crash into the rocks and to feel the little drizzles gently press against your face is one of the best feelings ever.
Local market of pondi can be the perfect place to spend some quality time shopping and collecting some locals items before hitting to some pub to end the day in the most perfect fashion.There are quite a number of pubs around the rock beach area or the french colony as the locals call it.Unlike pubs in goa or some metroploitan , these pubs are a lot more peaceful and also most of them end their services for the day by 12 at max.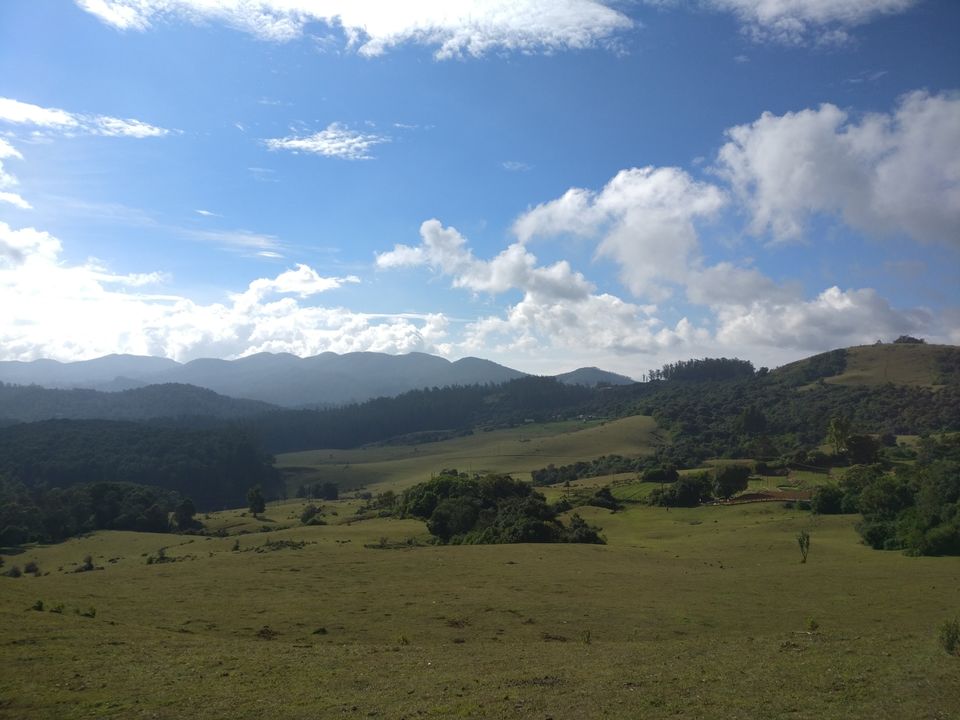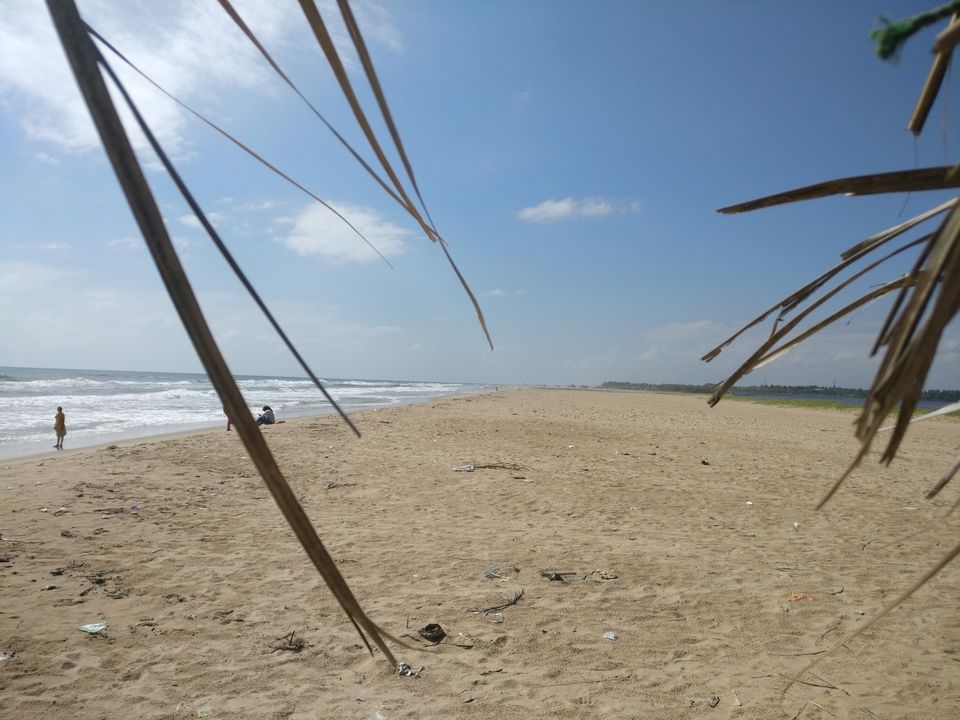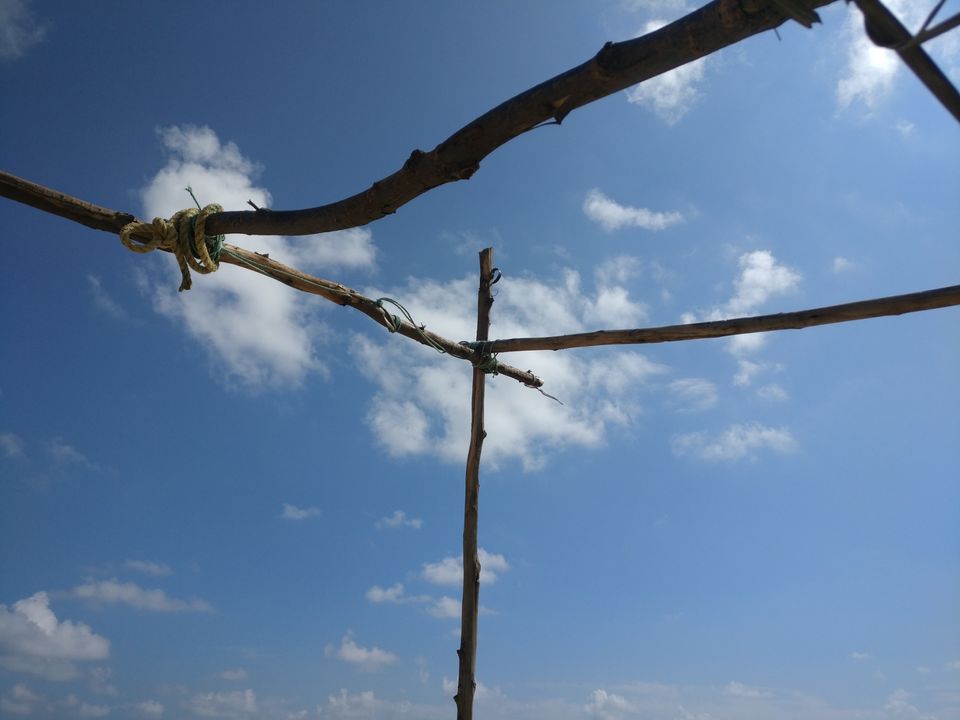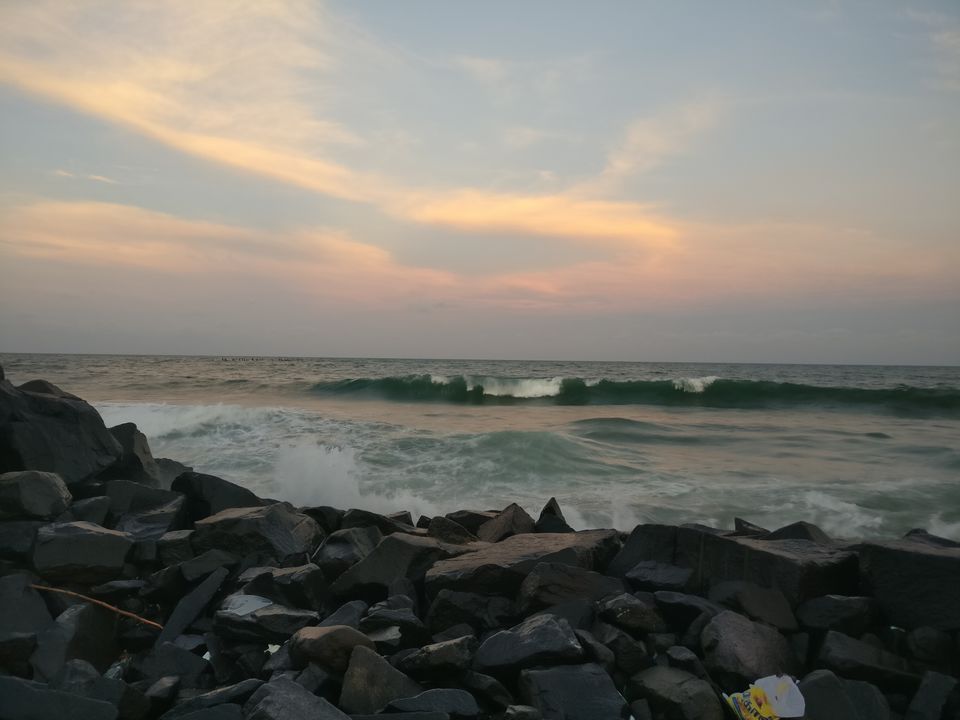 After exploring the city properly starting from its famous beaches to french town ,from South Indian temples to French cafes, for day two we headed straight to Auroville Town to experience something like never before.
A general introduction to Auroville would be handy at this point of time .So Auroville is a town which aims at providing the world with a place which is not a part of any country , people who decide to live here are not of any nationality,they are not guided by any religion, not bounded by any caste or creed.It is a universal town where people live in peace and harmony in close proximity to the nature and learn from the mother nature itself.Visiting this place is like visiting a new country in it's own.
Visiting Auroville was a full day trip as the town is some 50 kms from the main city of Pondicherry . The place is extremely beautiful and the main attraction is the Auroville temple .The temple's interior is a beauty to gasp . The symmetry of the place can leave on aww-struck.One would require to book the tickets in advance for visiting the temple .On the way back one can spend time at the Auroville beach to witness some quality sunset.
After spending two quality days in the french town of India , we left for ooty - 'the queen of hills .'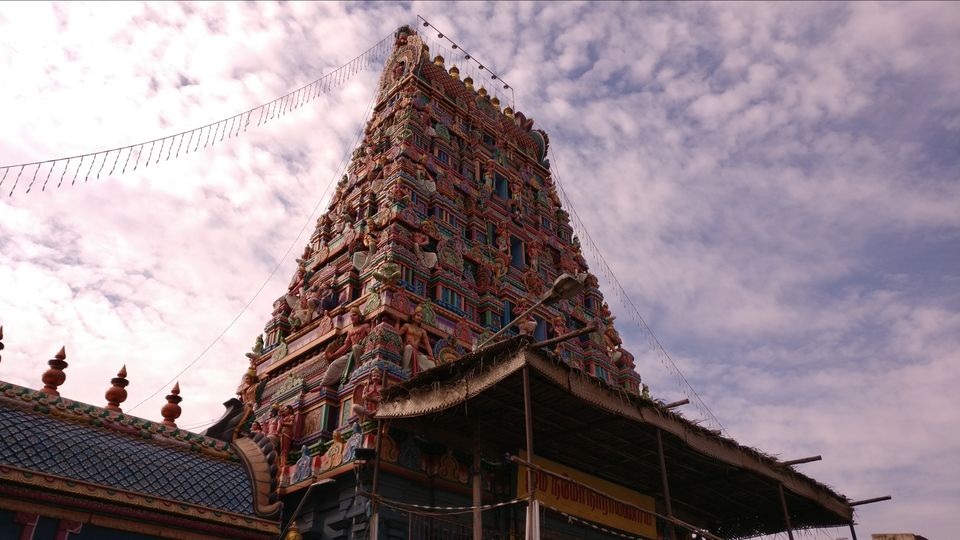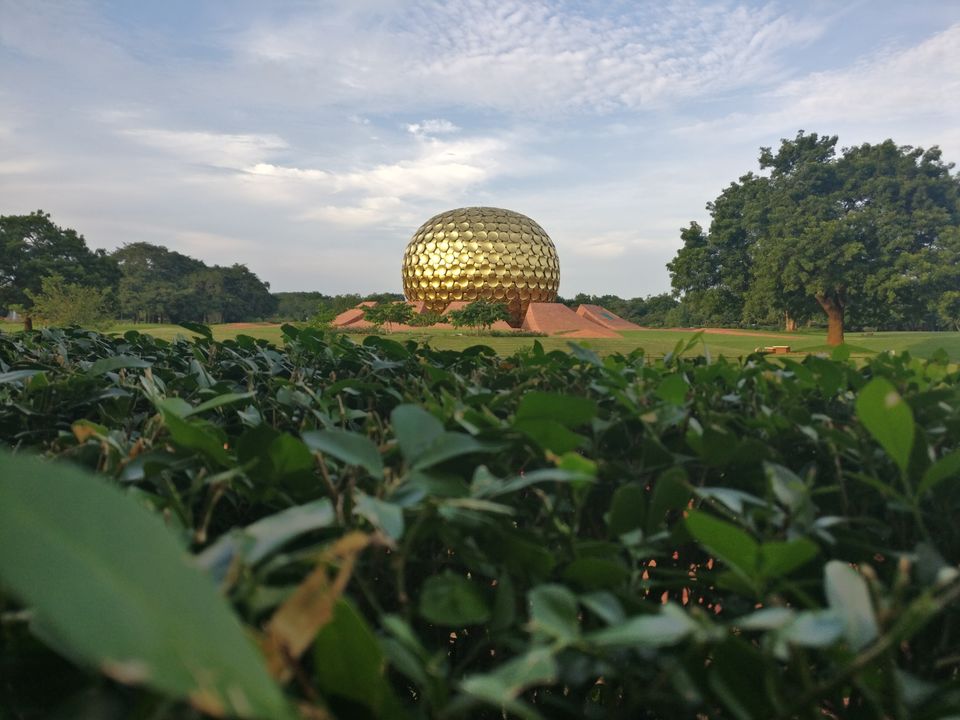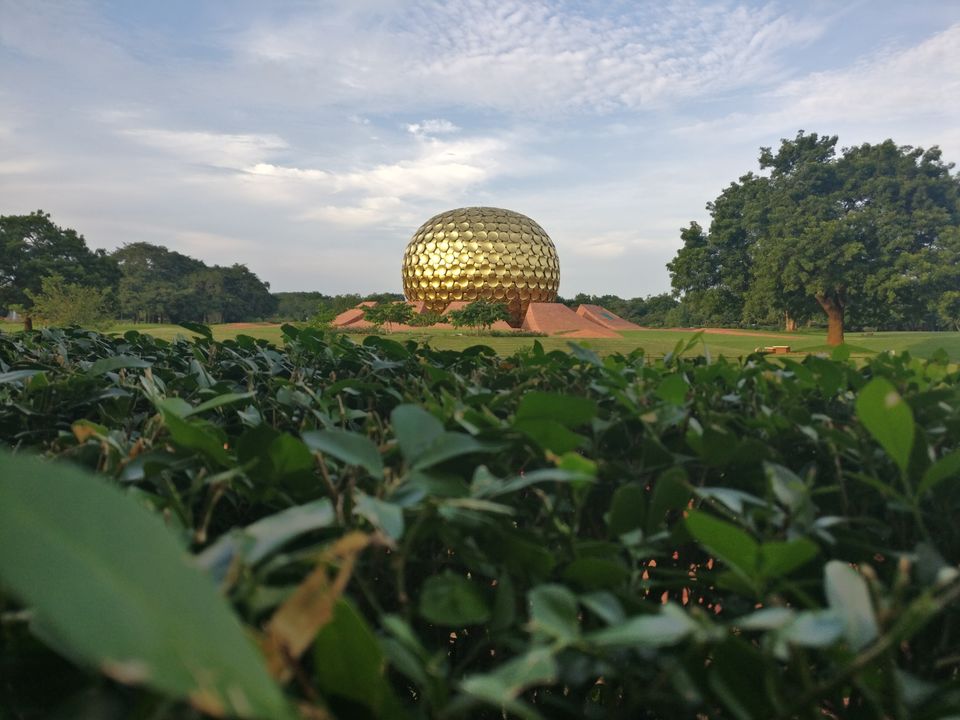 When it comes to mountains there something exceptional about them .The thought of snow capped peaks , clear blue skies ,tall pine trees and the overwhelming flora and faunna ,it just so creates an image in our mind ,which is undescribable.
So Ooty regarded as " The Queen of Hills in India " was all set to welcome us with open arms .
Located at an astonishing height of 2200 meters above the sea level , Ooty is almost as high as shimla ( One of the most popular hill stations of India ). Historically the summer capital of British India , Ooty is the most popular hill stations of South India.
There are a lot many tourist attractions in ooty . Stretching from places where some very famous movies had been shot to places which are just so untouched by humanity( you would understand why i said something like that later :') )
First day in ooty we took a cab and took a trip to conoor , its a small town next to ooty some 40 minutes by cab.The beauty that place holds is just extraordinary. If something is heaven then it has to be this place .The place where we were heading was called 'dolphins nose ',but more than the place you would love the roads/way that leads you to the place.Driving through all the misty-curvy roads is the one thing which my conscience would never forget .I am not so good with words so it may not seem like such an exquisite place but trust me , if you go there once I bet you would cry not to come back from there.It was just so magical .
While coming back to ooty , take the famous 'toy train' from conoor station to ooty.Driving through thick forest and mountain tunnels and providing you with all the breathtaking views ,this train is all set to just make you fall in love with the journey.I am not over describing it, it's just so amazing.But dont forget to book the tickets in advance beacuse it gets really crowded on the same day.
Usually evenings in ooty are a lot more calmer and there is nothing much to do in the evening time. Markets here close very early and literally by 10 ,the whole town sleeps enjoying the warmth of their quilt.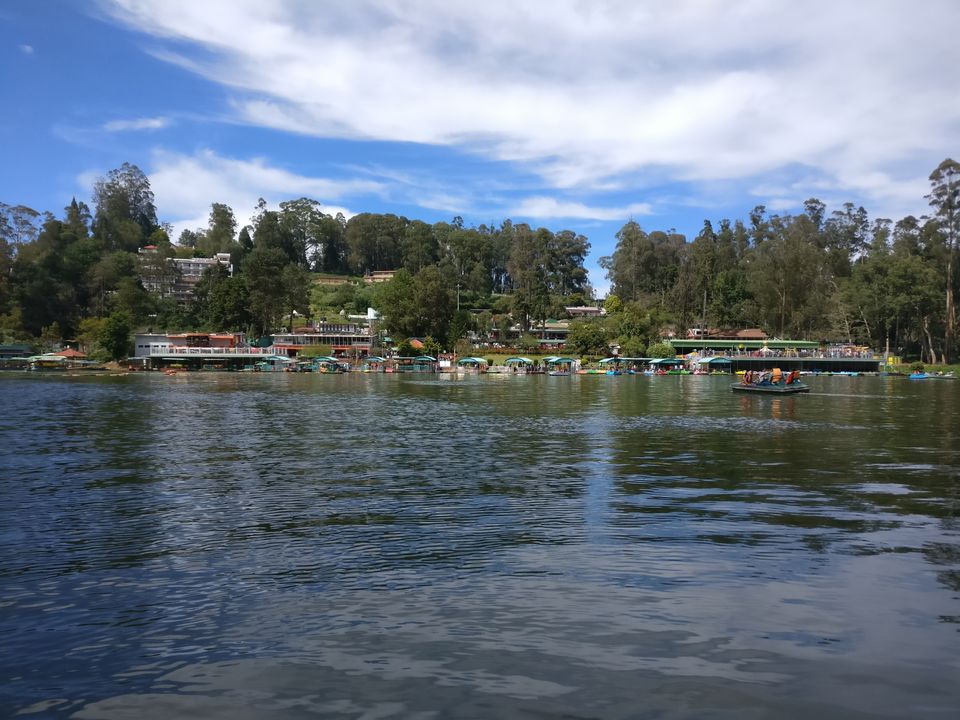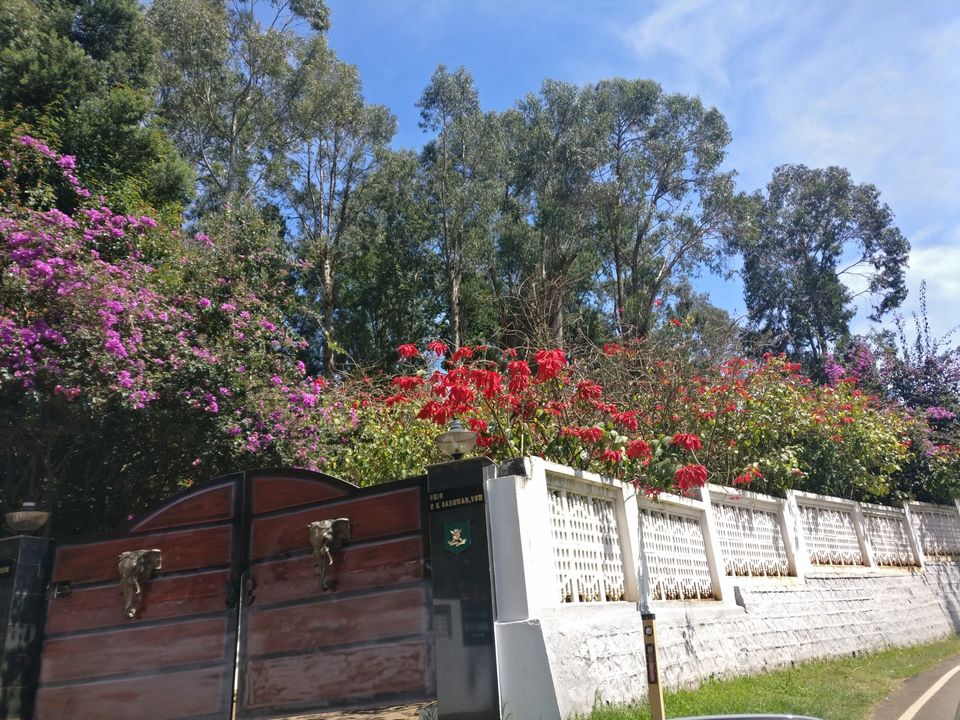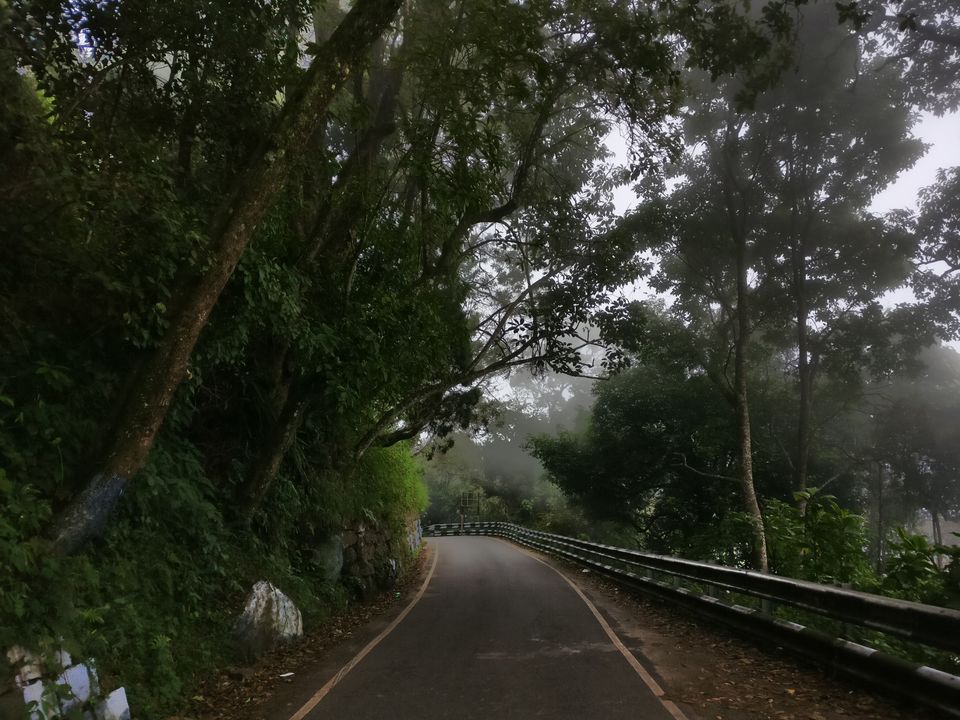 The next day we took a trip to the famous shooting spots in ooty .Some famous shooting spots were just so magical, in terms of the view that they provide. 9th Mile , 6th Mile are some famous shooting spots that you must visit.And special mention to the 'Pykara WaterFalls'.This place is a must visit .Its just so pristine it its own way .It remains quite crowded so its better to visit this place early in the morning or late in the evening.
It is said that unless you do something crazy , your trip is just incomplete.We were so saddened by the fact that we couldn't go for night camping and trekking over the lovely ooty hills, so we just wandered off to conoor late in that evening without any plans . And out of nowhere we just randomly asked this auto driver to drive us to some place which was like literally in the middle of the forest , far far away from the main city. To a place where we cannot see the city lights anymore but see the moutain shadows gasping over us.And guess what ,to our utter surprise he actually took us to a place like that. Just imagine four heavy people loaded on a small auto ,which is literally being pulled up this, just so empty road.We couldn't see what was there in front of us, it was just so dark .Covered by thick forest on both sides we were actually driving into wilderness, the heart of it.Then we reached this small cottage which the owner claimed was surrounded by tea gardens and just tea gardens (we could hardly make out if he was telling the truth coz literally we couldn't see anything ,it was just so dark).We just randomly decided that we would spend our night there and it was the best decision that we had taken in our whole life.Away from all the disturbances (my phone was dead on charge) staying in the wild , sounds too filmy ?But trust me it was one such experience which I would remeber as being the star point of our trip .Something I just couldn't forget even if wanted to.I can literally take a thousand words to fit my description for that night .Yeahh !!! It was just so astonishing.Ever imagined yourself sitting in the dark ,in the middle of the forest not able to see anything far away but just feeling the nature at it's very best.It's the best feeling ever.That night the mist just fell upon us making it just so more beautiful than ever before, it so created an atmosphere around us as if it was welcoming us. As if that place was just waiting all these years long so that one fine day we would come there. We just didn't want to sleep that night but how could have me missed the sunrise being at such a place .I literaly woke up at 4 the next morning in the fear that i would miss the sunrise .And after having to wait for almost 2 hours the sun finally came up .That view was just heavenly .I just cannot put them in words.Watching the sunlight light up the whole sky and waking up the birds, was just so magical.We even took a small walk down the hill , over the tea estates into the wilderness like never before.There couldn't have been a better way our trip could have ended.
Next we took a cab back to ooty from where we had the bus back to bangalore , ending what I would call as my best trip till date.