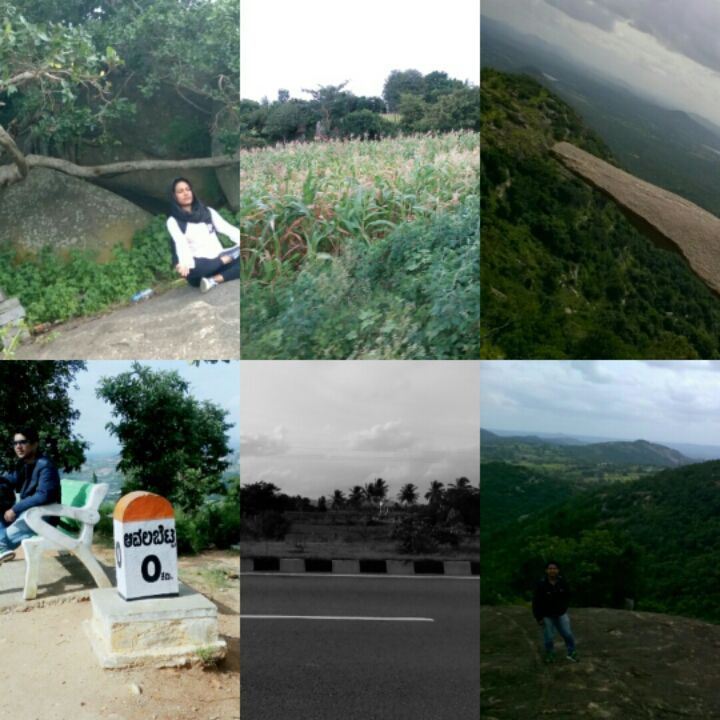 Drive From J P Nagar to Avalabetta via Activa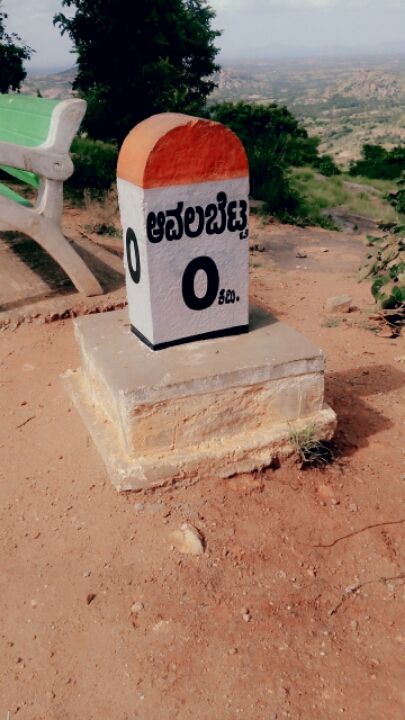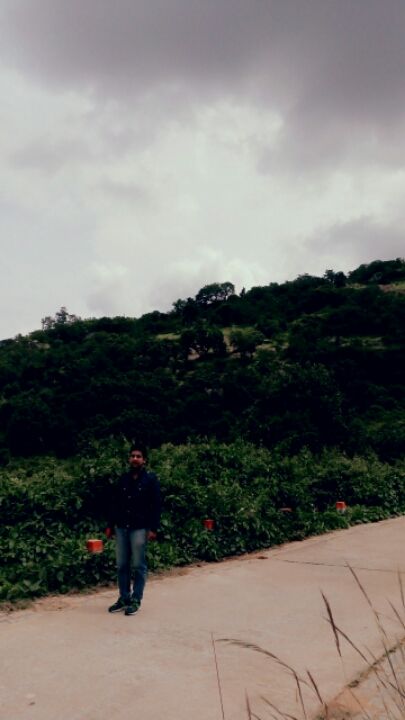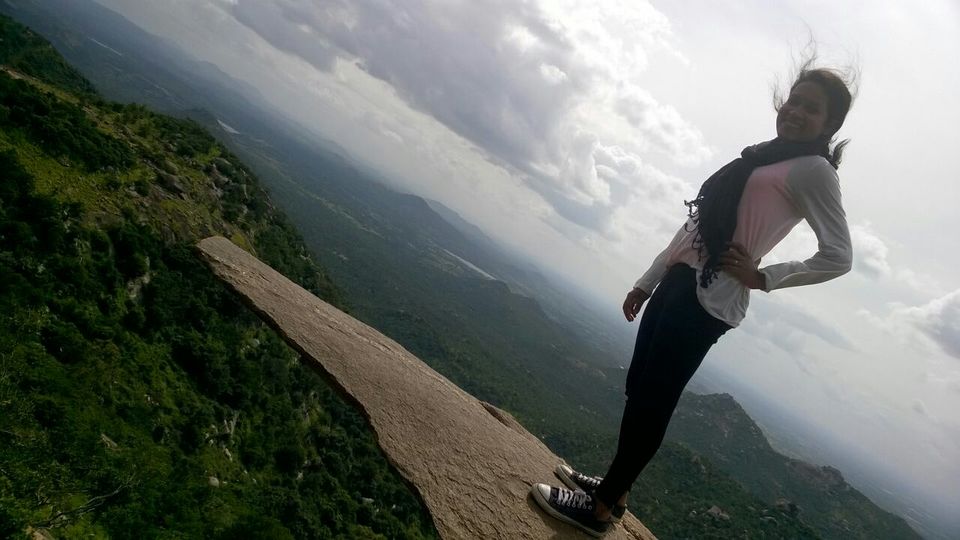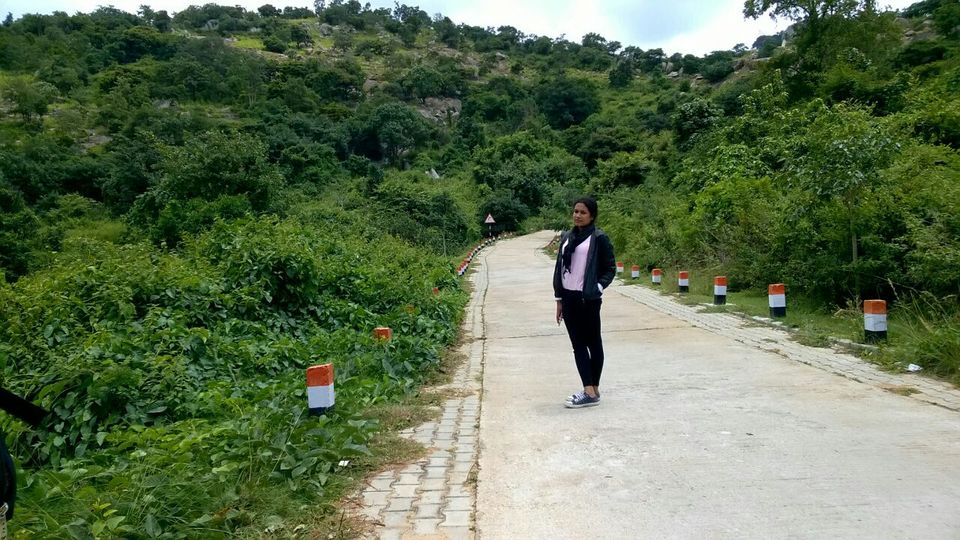 We started our Journey from J. P Nagar bangalore towards Avalabetta .. This was our first visit to Avalabetta so after browsing and taking notes about how to reach. It was easy after we reached palace ground it's one straight road from there you would reach a diversion to Hyderabad do not take it go straight., if hungry you would find few places to eat on the way, do carry few things to munch.. Like they say 'better safe than Sorry' use GPS to locate Peresandra you would see a board indicating the same, right before a tiny underpass take a service road to your left n after a good amount of travel you would reach Avalabetta trust me the scenic beauty one sees and feels is unmatched.
Approximately 9 km from the hill you will be welcomed with a neat well maintained winding road that will take you to your destination.
On top of the hill right after you climb the steps you would find a temple where believers come n worship and stay at peace. Once you reach the temple you can either take the steep rocky stairs on the left to the top of the hills where u can sit n feel the wind and for those with adventurous heart can even climb to the tip n talk to the clouds. And there are few who even climbed down the rocks which I did not attempt. Now let's follow the rock pathway to the right of the temple. This road will lead you to a much safe n relaxed part of the hill which also includes a famous part where one can sit on the edge of the cliff like he/she s dangling in air.. (like literally) I'll share the pic you see for yourself.
After loads of pics n mini heart attacks seeing people hop around like monkeys and real monkeys chasing us when u start munching food. We decided we head back home. Before it's dark as it was cloudy already.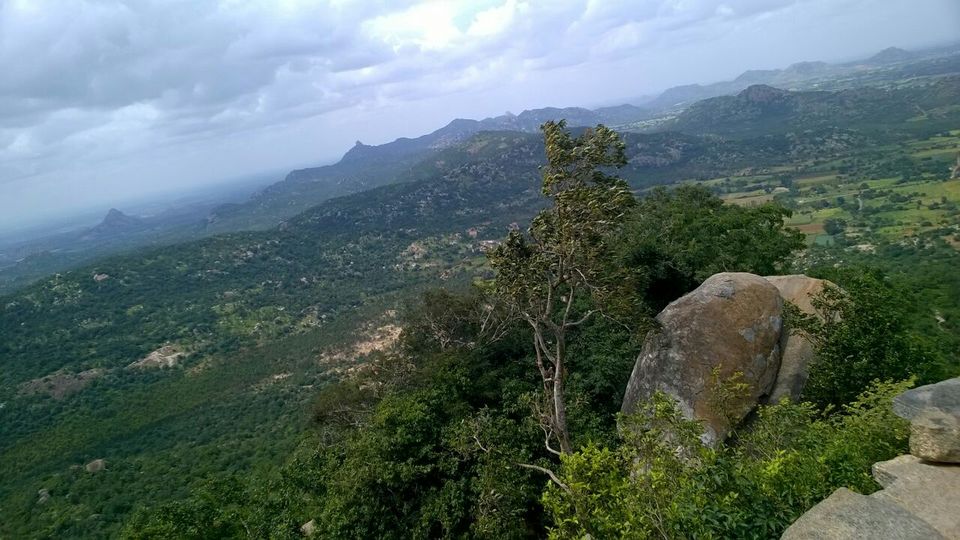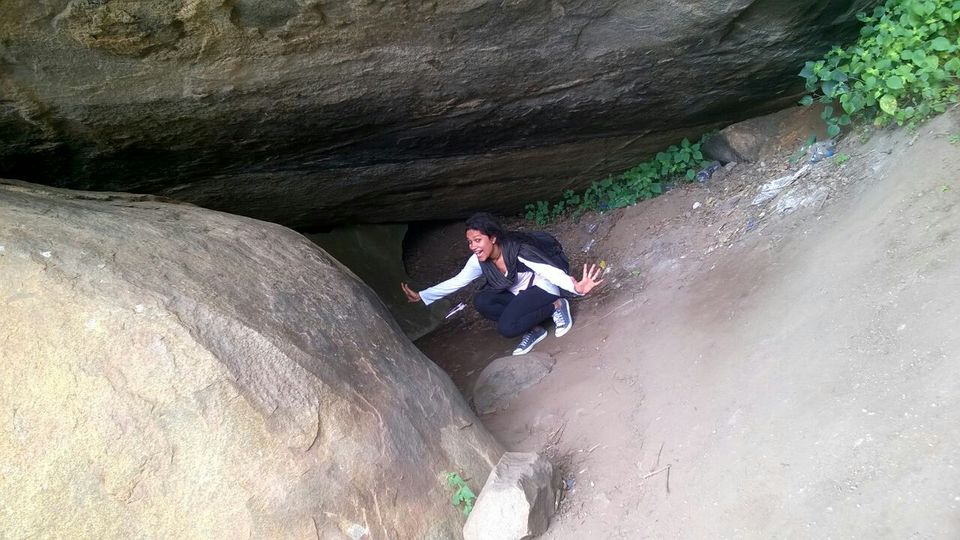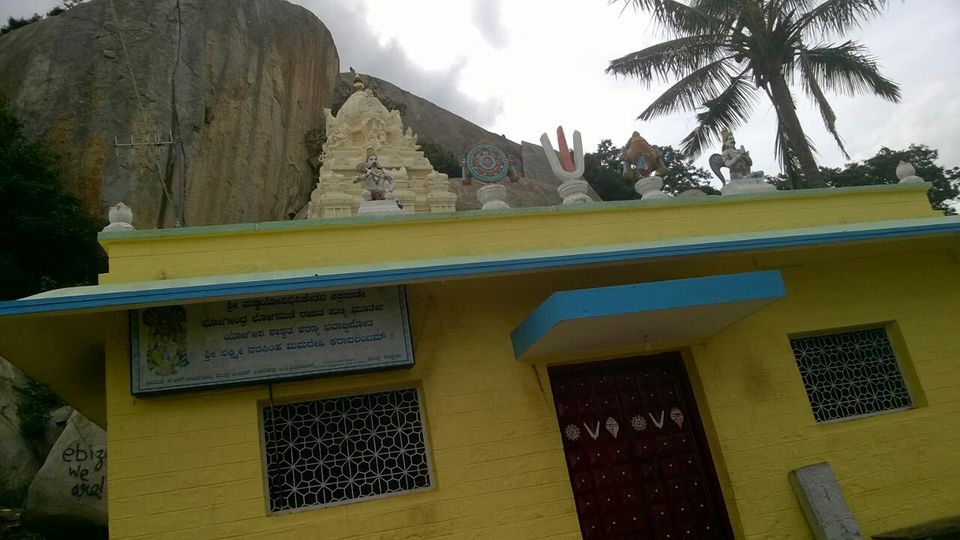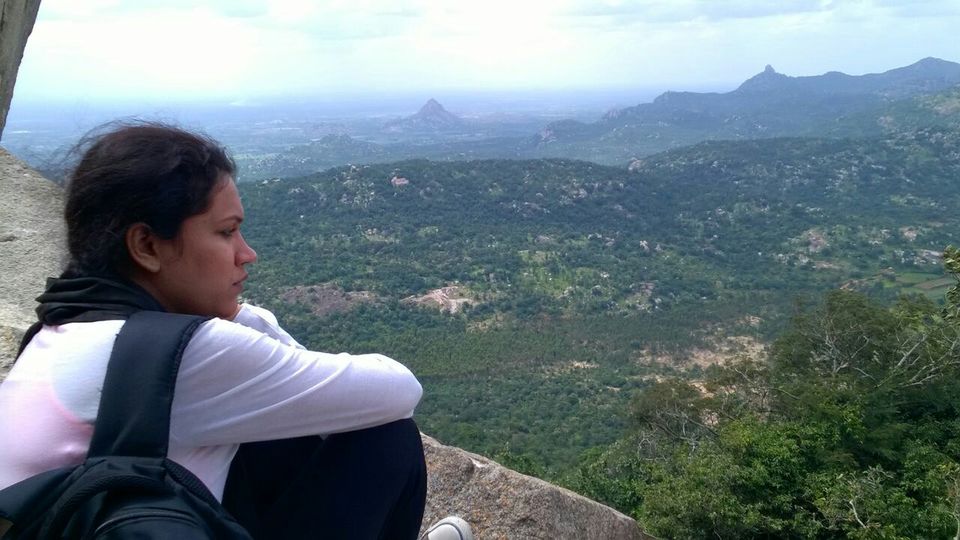 On the way back to Bangalore we saw a board stating Tippu s birth place and Devanahalli Fort. It's a neat beautiful and well kept Fort covering the entire area it's a different view by itself. People are friendly and this is a place one should at least see once in life. As the people there still stay within boundaries of Fort :)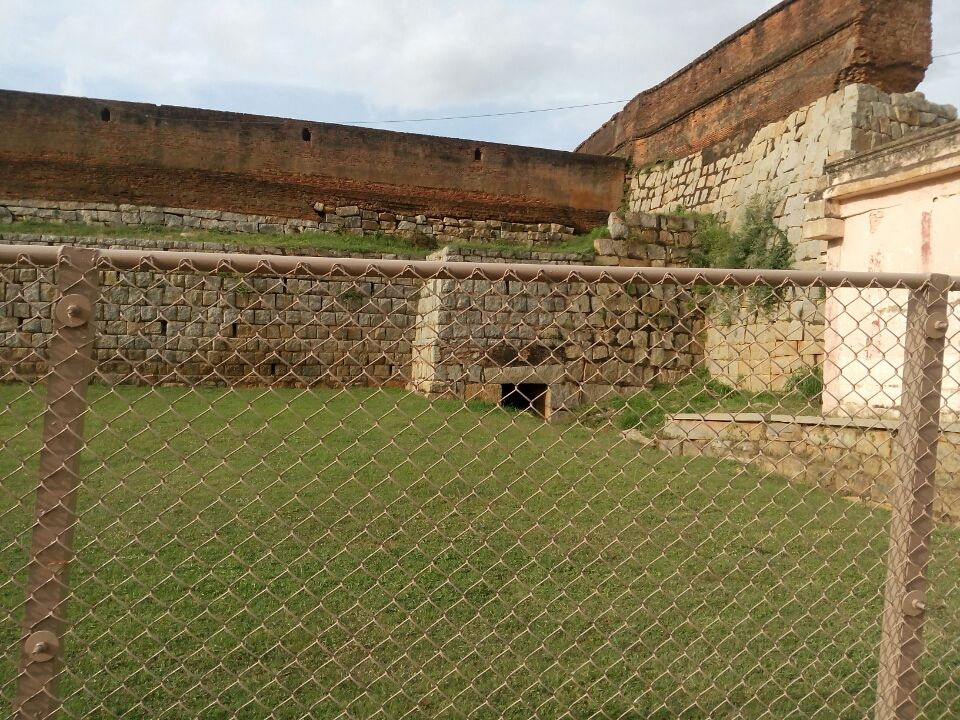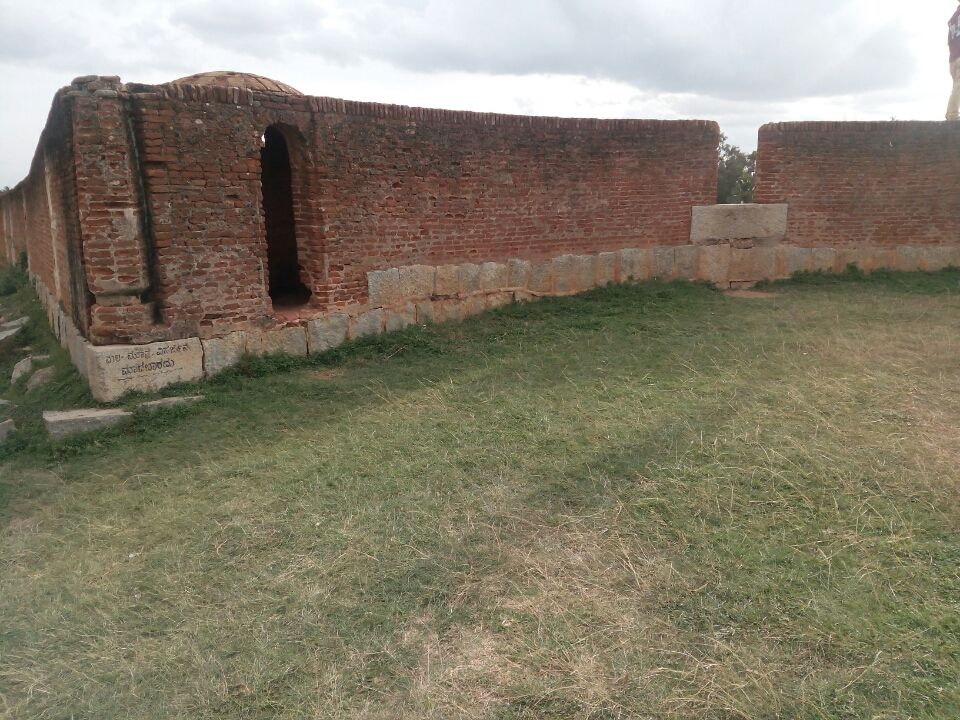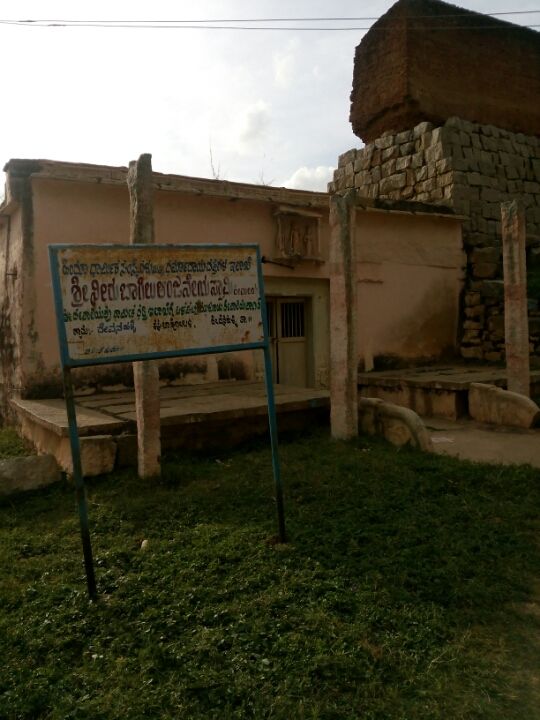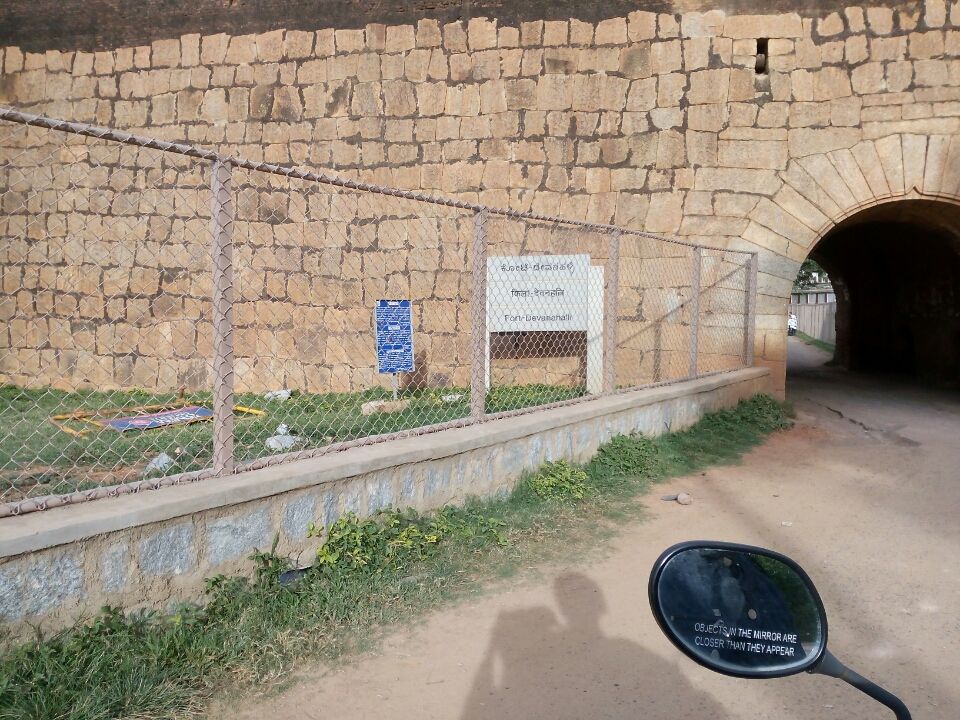 Pros :
Beautiful way to spend weekend.
Nature at its best, real untouched beauty.
Well maintained hill with a pond.
People are friendly and are ready to help.
Good place to click photos.
Cons:
Beware of eating with Monkeys around
No wash rooms around so ladies we may have to go back to primitive age
If you have injured leg please don't visit loads of stairs to climb.