Drapes of dark clouds rolled halfway down onto the vanilla sky. The persistent drizzle threatened to become a downpour again. We took a short, uncomfortable rest and then resumed our journey, hacking through clusters of mountains riven by deep valleys. Looking around, I could only see myself a tad bit nervous of the rough weather. The rest seems pretty much normal going with the drag. Some thoughtful creatives clicking pictures, others glued outside jotting down notes, my one year married husband happily pigging out shortbreads and the woman back seat singing a lullaby to her one twin while the other howls close to my ears. Just then John speaks out of his wireless microphone, "Look who greets us"and continues with his cheerful shrug "though not Rudolphed but a Cairngorms one". This sudden spike of happiness quite drowned out those irrelevant fears and why not — this was my first encounter with the Arctic breed, the reindeer.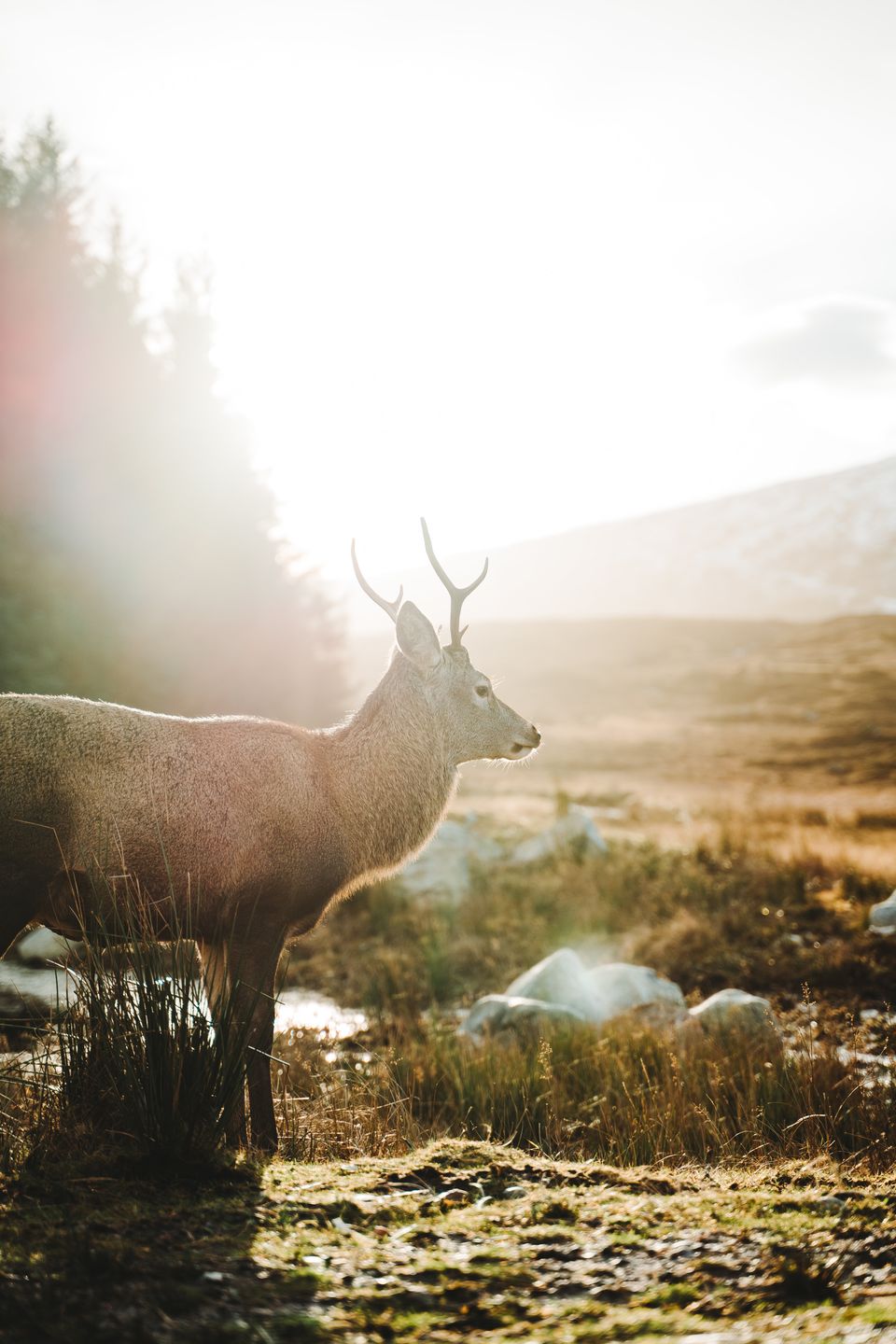 We just crossed Cairngorms National Park. Vast swathes of high mountains, huge forests of ancient native trees, and rare breeds of wildlife abound here.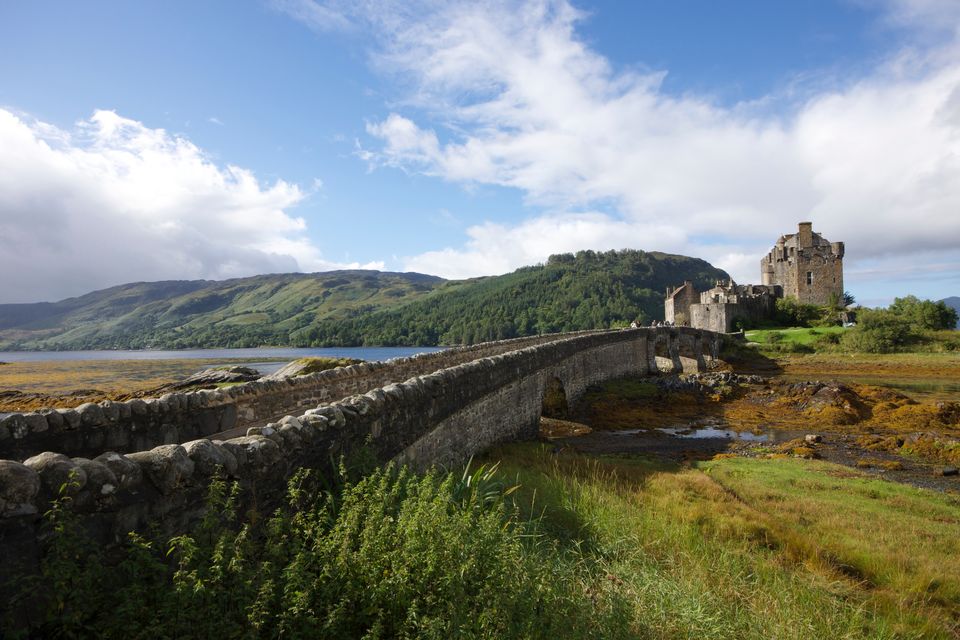 We wheeled ahead and looked down at deep valleys shimmering with haze. Cutting through snow-capped mountains under wandering clouds, I thought highlands as one boundless singularity. Every bend looks the same and so do the mountains. But most of the time in December, I thought, tourists are not left to exalt the scenery when winter gales bluster against the window of their tour buses. Like it started to hit our window panes taking the visibility next to zero.
"Hey, I think December is a bad time", I muttered to my husband. He cast his eyes balefully out and gave me 'everything will be ok' nod. I kept staring then at my husband, as in bowled over by his precocious self.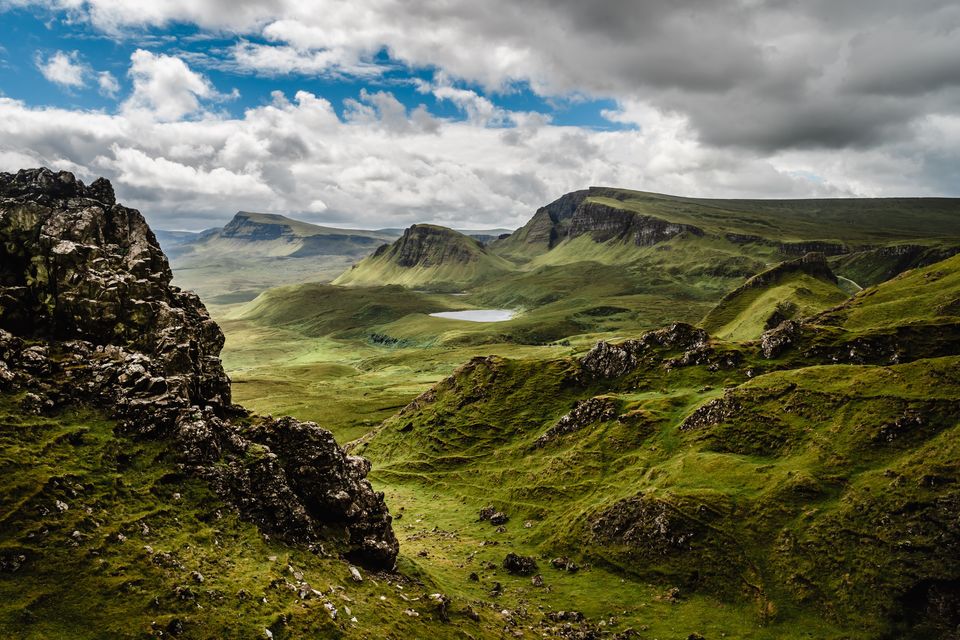 John, our guide, driver, a student of history at the Edinburgh University, all-in-one, came out in his microphonic voice "guys we might have to skip Inverness up north because of the weather". A quiet murmur filled in.
The Lochness Monster
The rains have slowed a bit and could see far off, the road tipped into empty stretches of the sky as if the landmass suddenly vanished. Just then our traveller van pulled up and John gushed out " We have reached Lochness''.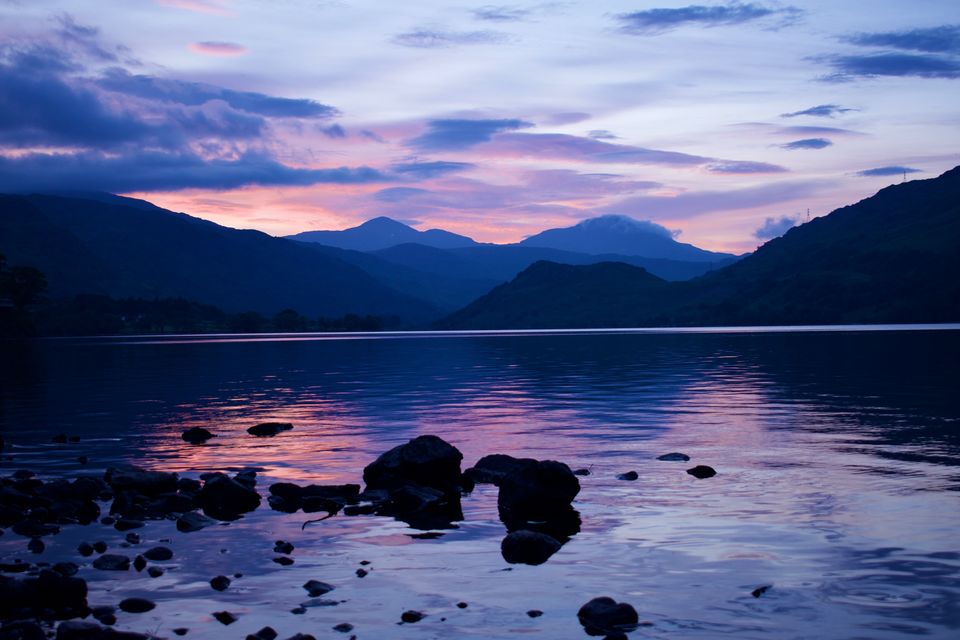 This loch, scot word for lake that is 24 miles long, less than a mile wide, third deepest lake in Europe and the largest waterbody in Scotland. It's said to be inhabited by an aquatic monster, called 'Nessie' centuries ago. Many sightings and existence of the so-called Loch Ness monster have been reported. I wonder why Walt Disney has not worked out anything yet with our Nessie.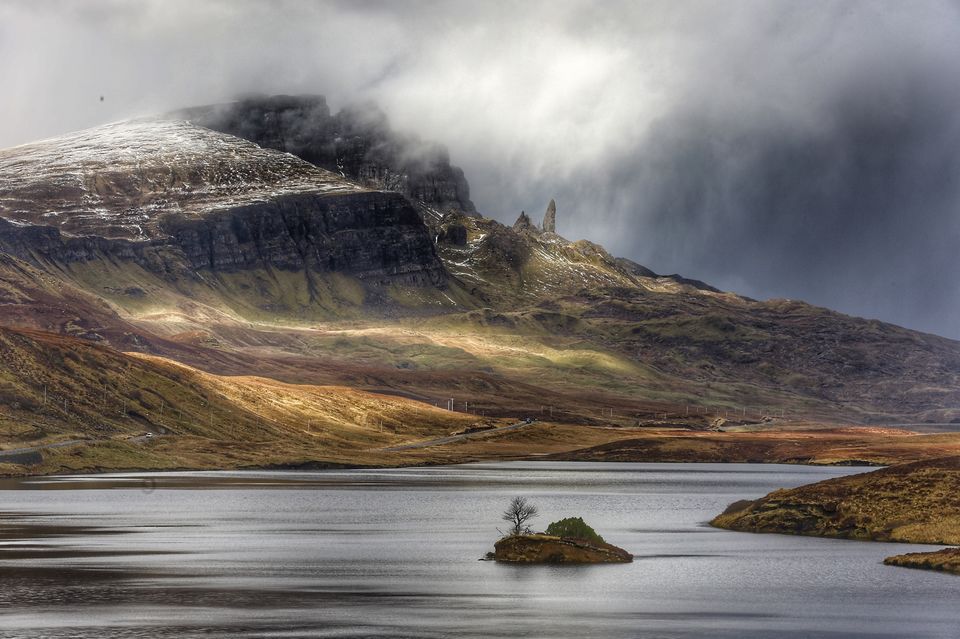 Standing near the lake, we could hear the wailing of the approaching storm. Instinctively I looked at my watch. It was 12 pm, and the sky looked already early evening. Instantly we sank below the cloudline burying the view of the lake. Camera in hand, my heart sank with it too.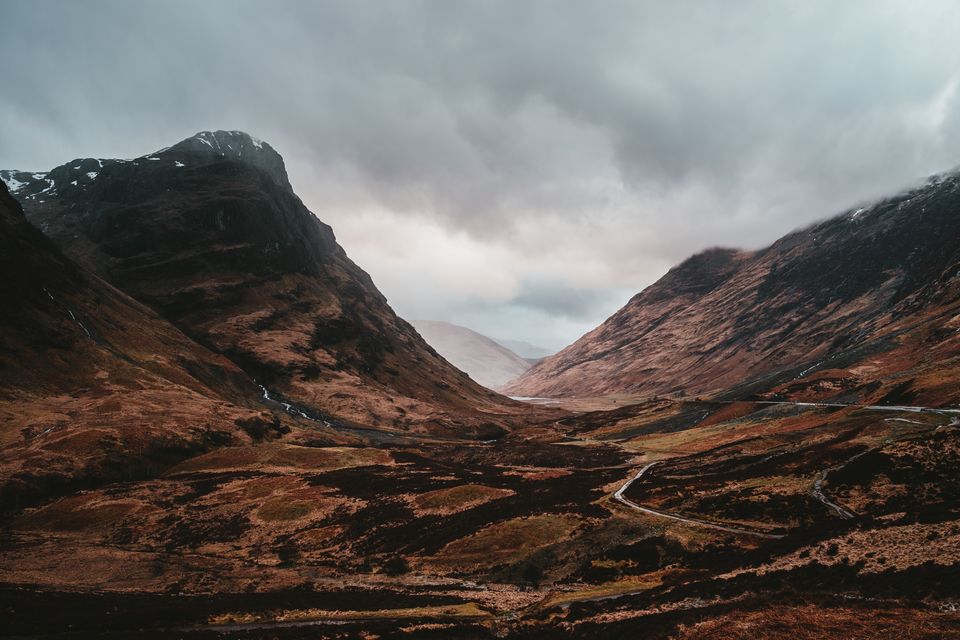 There are places you yearn to return, this Loch Ness site was one for me. On asking, John informed me of the deep dark colour of the lake, quite likely on rainy days, the blue darkens more when rich minerals from mountains slide down to dunk into the water. Still standing near the lake both of us lost track of our pitstop time. The horn made us run the muddy gravel trail leading to our van. Just then it began to drizzle, then pour again.
Wrapped in waterproof clothing John pushed ahead. Every hour going by, the winter sky cuts back on daylight. Dehydration, wetness, and discomfort started making room inside me. Tongue-tied, I became quiet trying to hide but not for long.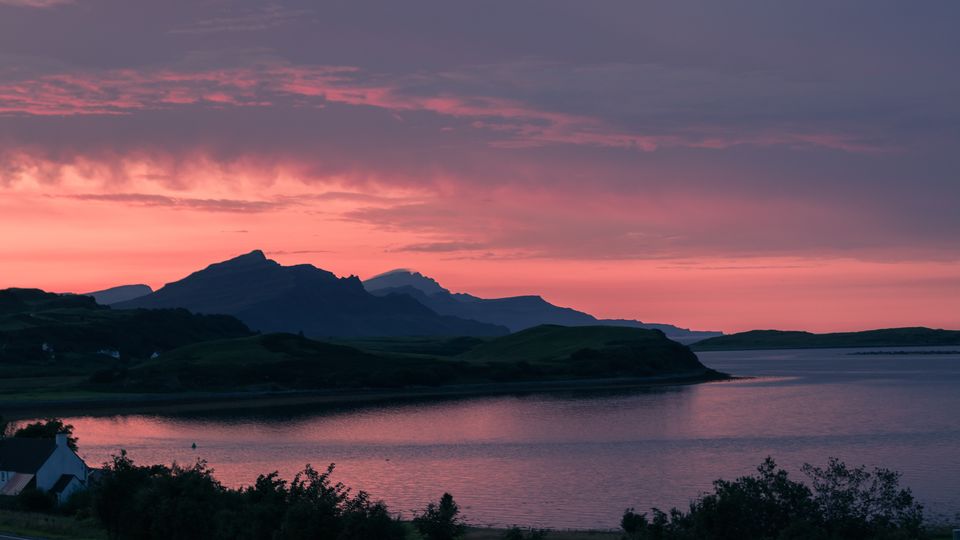 Gauging something unusual in me, my husband passed on a 2 litre bottle of water. Just when I gulped a drop, it tasted everything but not mineral water. " What did you buy in the name of water? ", unknowingly I raised my voice. He drank the same, his sigh was weary, but he still sported a small smile.
This was our initial years on international roads, so a sparkling water, the one soda infused is way different to still water, that which is drinkable plain water omitted from our minds. As a result, I had to ask John for water every 10 minutes. The fact that he was driving with a tank size icebox packed with mineral bottles for us, was a real relief.
In the direction of Inverness
"We're almost here at the Commando Memorial", John spoke out . By now in the journey I take comfort in his voice and narratives. His continuous play of Braveheart's sound track took us to that time in highlands when men of valour bled to death hoping to win Scotland's independence. The history that was made much before Braveheart.
The rain stopped for a while. The group stood circling the large three-figure bronze statue built commemorating the sacrifices of thousands of Allied troops during the Second World War. It was raised on a higher setting with unobstructed views of Ben Nevis and its neighbouring mountains. I took a couple of pictures bracing the spine-tingling winds. Thick storm clouds begin to dominate the sky, unleashing hail and rain on us. The rain falls harder, in knife-like sheets. This only means one thing, running back to our van.
Touring through this capricious weather, our wintery road trip turned one of a kind. From far these mountains looked like giant piles of rocks under the grim grey sky.
Occasional tall castles pop out standing on high ridges, withstanding stormy nights since antiquity.
This time the road leads over a narrow Glen, scots word for valley. It's 3 o'clock and the light is on its last leg.
Glencoe
The road threads its way past deep gorges to the more pastoral lower reaches of the glen around Loch Achtriochtan taking us to the only settlement of the Glencoe village.
It was all dark now. The town peppered with scanty white houses gets swallowed up by darkness. It's just 4 in the evening. Inhale, exhale. inhale, exhale, this was all I was on. I tell myself the worst thing to do is panic, but I can't help but worry about the pitch dark. My husband held my hand in his grip, and asked me " I see that you're feeling unwell ?".
"I suffer from mild Nyctophobia, fear of the dark". I blurted out the truth finally. He holds my hand tight, closes my eyes and bending down to my ears said, "Listen to John, soak in the history, you'll be fine".
His static calmness in times like such in contrast to my ever changing swings of mood felt all the more uncomfortable. This however took a reverse pattern down the years. One of many u-turns marriage brings along !
There was not a spark of light seen somewhere, inside or outside. For the first time John plays a different track. It goes like this — "Oh cruel is the snow that sweeps Glencoe And covers the grave o' Donald And cruel was the foe that raped Glencoe……And murdered the house o' McDonald".
I am unable to follow the song being tied to my nervousness. I finally closed my eyes. What the hell have I gotten myself into?, I asked myself.
I ignored everything and just followed my breathing. Now I hear the music dissolve into John's baritone voice. He begins the story of McDonald clan. History had it, in 1672 the Redcoats came to the valley seeking shelter in houses of McDonald. One morning, the soldiers woke up early to kill their sleeping hosts and overnight this valley came to be called, The Weeping Glen.
As the song's background score lowers down, John's passionate rendition begins to crescendo. I revisit those scenes of Braveheart in my mind. We drove along the valley and I took in all the sights under the dark sky. No more gasping for air, nor any discomfort to the lack of light.
Fort William in the western Scottish Highlands, on the shores of Loch Linnhe.
Within half an hour we see a faint line of light far away and our van begins to slow down at what looks like a town. Fort William, John says and it's here our homestay is mapped out. John parks the van saying "I am signing off for now, but will return tomorrow on our trip ". Day one of the highland tour draws to an end.
Stepping down others smile with relief as in, we'll be warm, maybe even dry soon. I was looking forward for tomorrow. Another day of unpredictable highland clime, desolate landscape, the uninterrupted solitude, and untouched wilderness — that which heavily makes up Scottish highlands. It gets under your skin the time you step your foot into.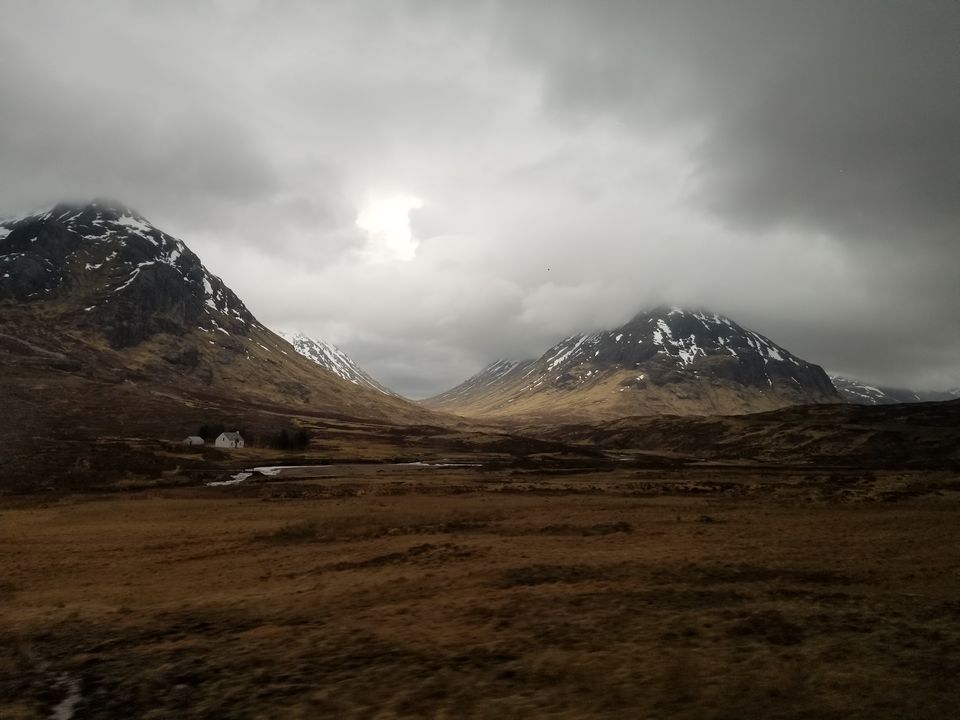 Travel is just like finding that true love, sometimes travel is a test of our wits, our nerve, our endurance, or all of the above it can take us far beyond our comfort zone to reach that one spot of magic. The trip to the Scottish Highlands was one such to me. Even now, I find myself going back to Scotland in my mind.
To the " billow and breeze, islands and seas...mountains of rain and sun "