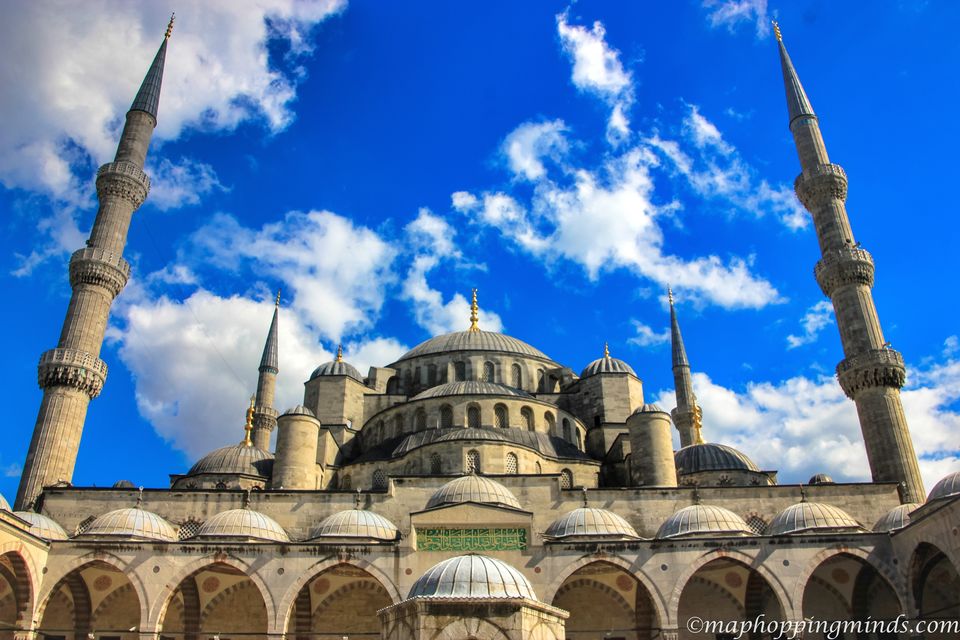 Blue Mosque is the first thing that comes to every mind on hearing the word "Istanbul". The monument spills an aura that brings utmost tranquility to the place. Though it is located in the bustling Sultanahmet area, it feels so peaceful and positive once inside the premise of the Mosque.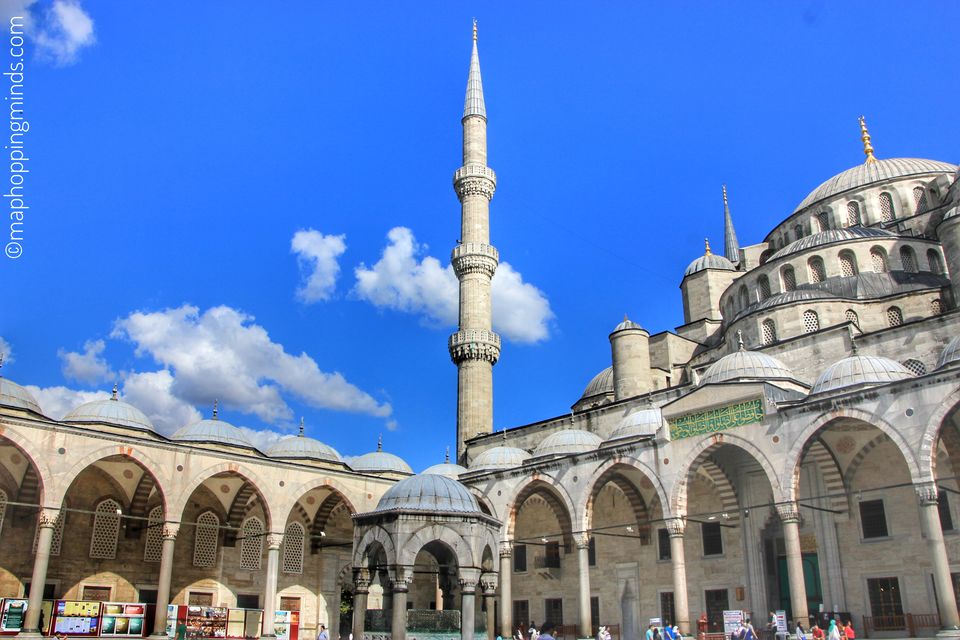 The word "Blue Mosque" was coined, not because of its exterior appearance (as many people thought including us), but for its 20,000 striking blue tiles that ensembles on its ceiling.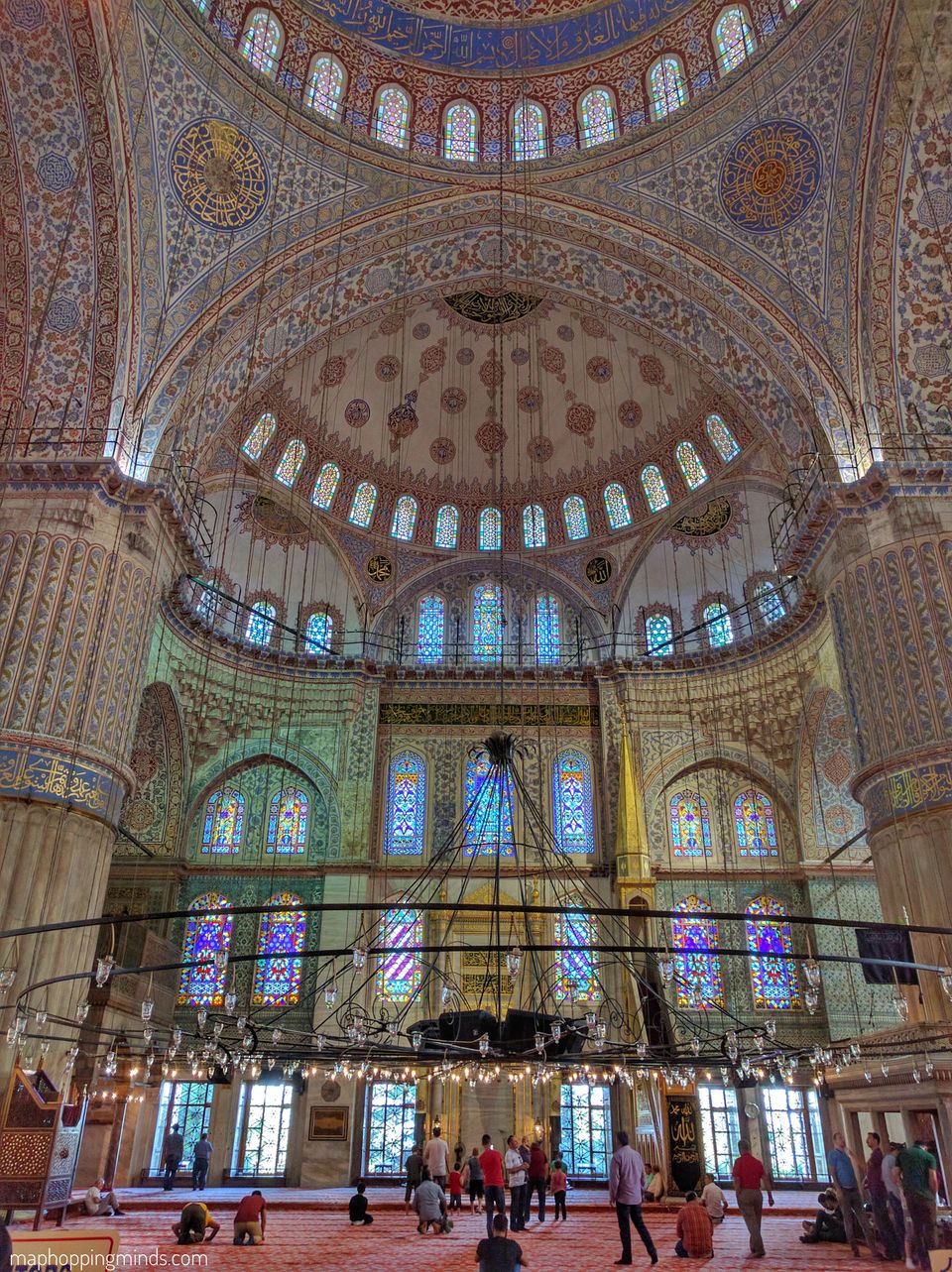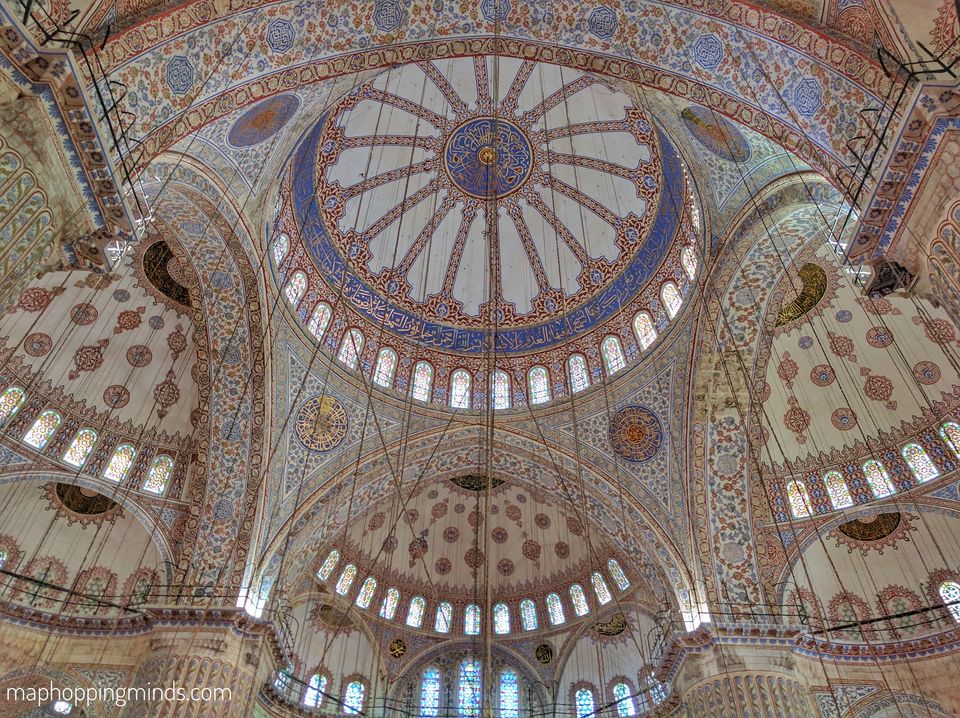 It was built by Sultan Ahmet I during 1603-17 with an intent to construct an Islamic place of worship to compete with Hagia Sophia. Blue Mosque is the only mosque in the world with six minarets.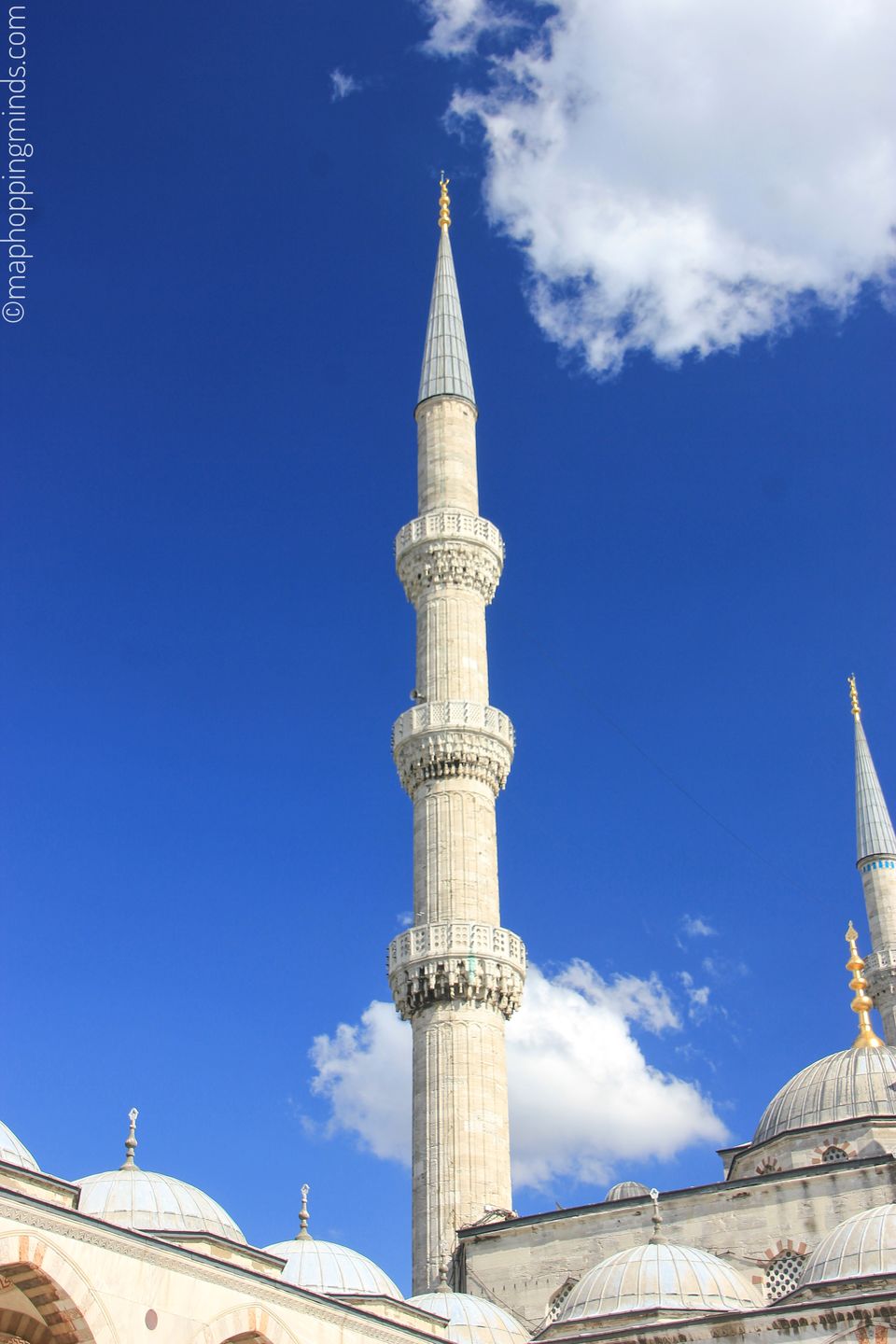 The moment we entered inside, we were in total awe. The beautiful thick red Turkish carpet, the Iznik designs on tiles, the grand chandelier, the hollow domes, everything looked so marvelous.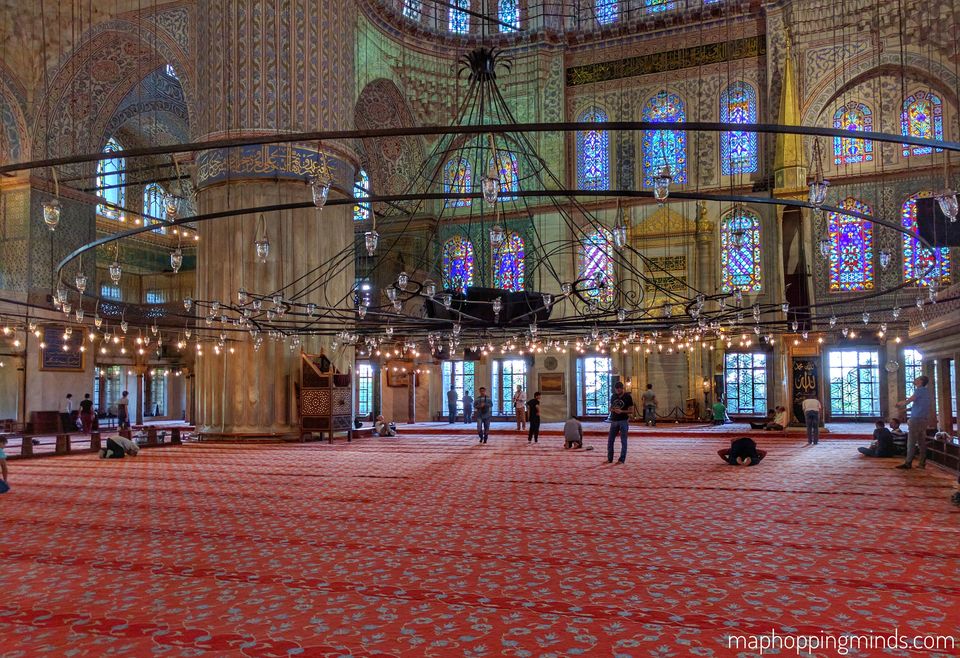 One must adhere to the dress code required for the Mosque. Even if one isn't dressed appropriately to enter, they can get the cover-ups at the entrance for no extra cost.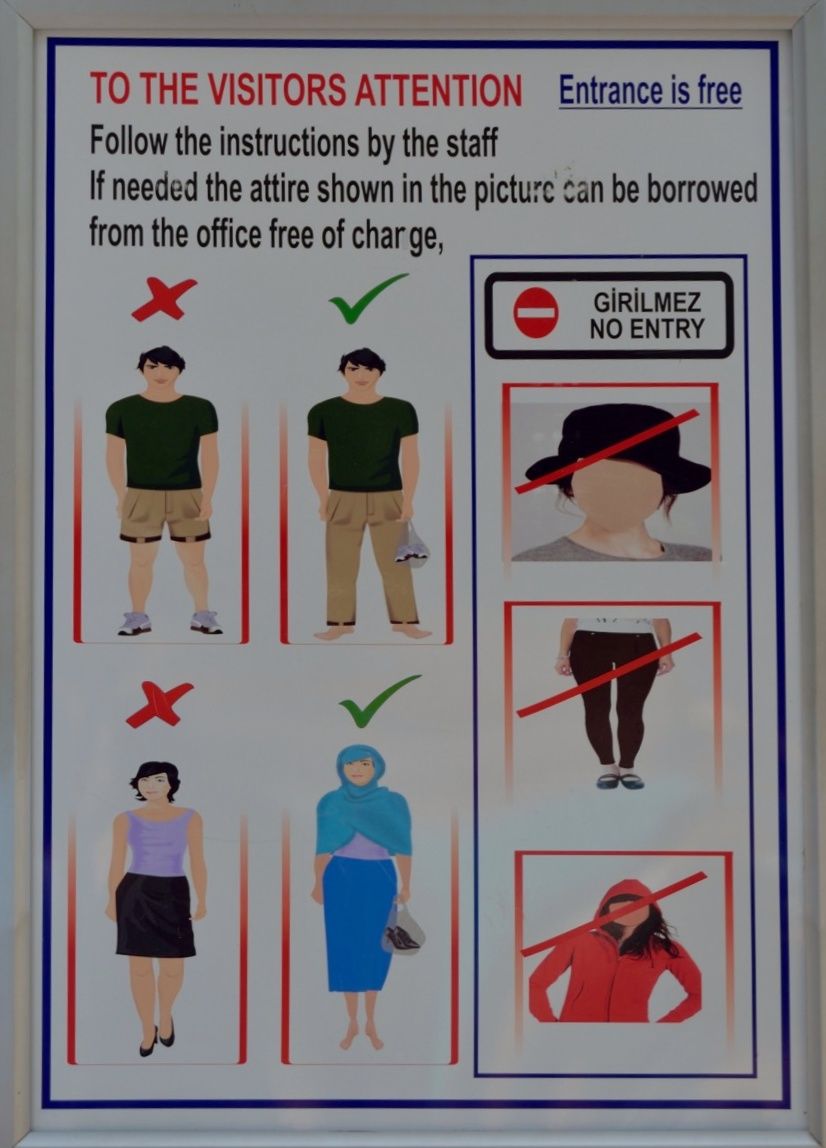 We truly feel that the magnetic aura and charm of Istanbul mainly comes from the presence of the Blue Mosque in its heart.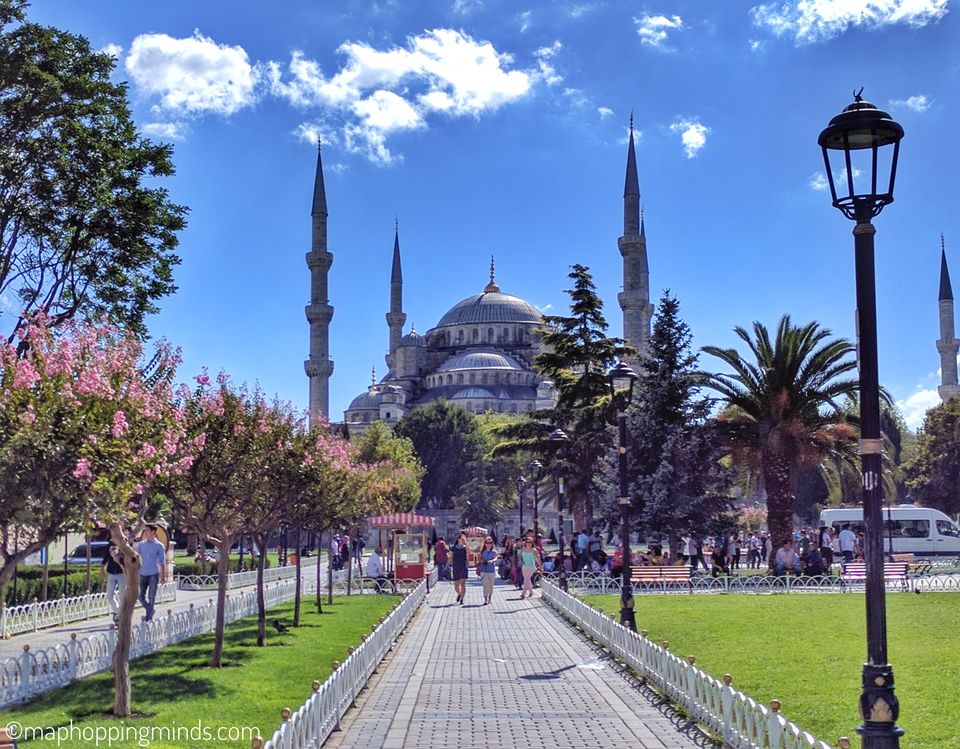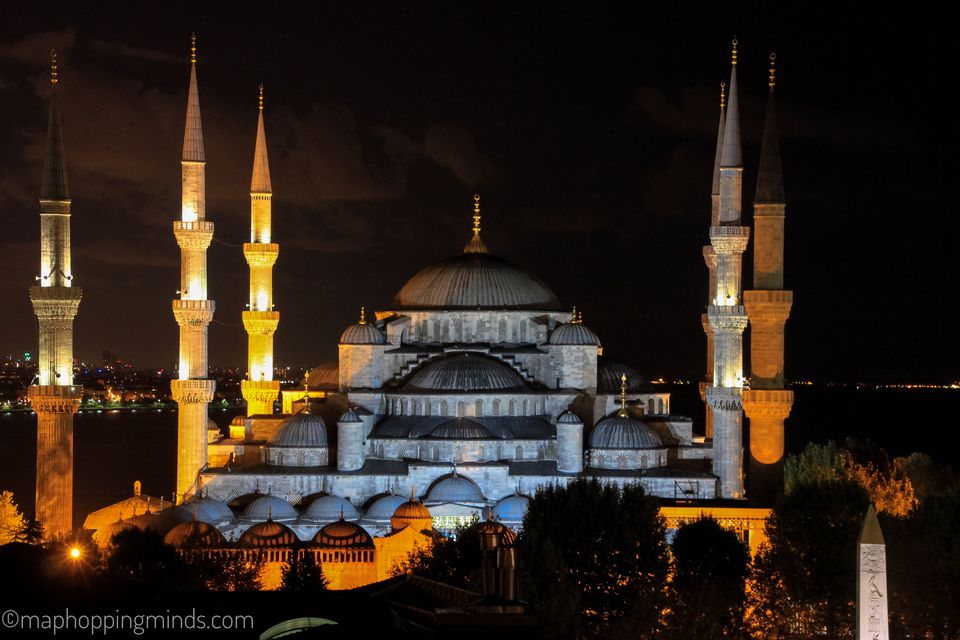 Things to remember:
Nearest Tram Station: Gulhane, Sultanahmet
Ticket Fee: Nil
Timings: 24 hours except the prayer times: two hours before dawn, dawn, midday, afternoon, sunset and right before the last light of the day