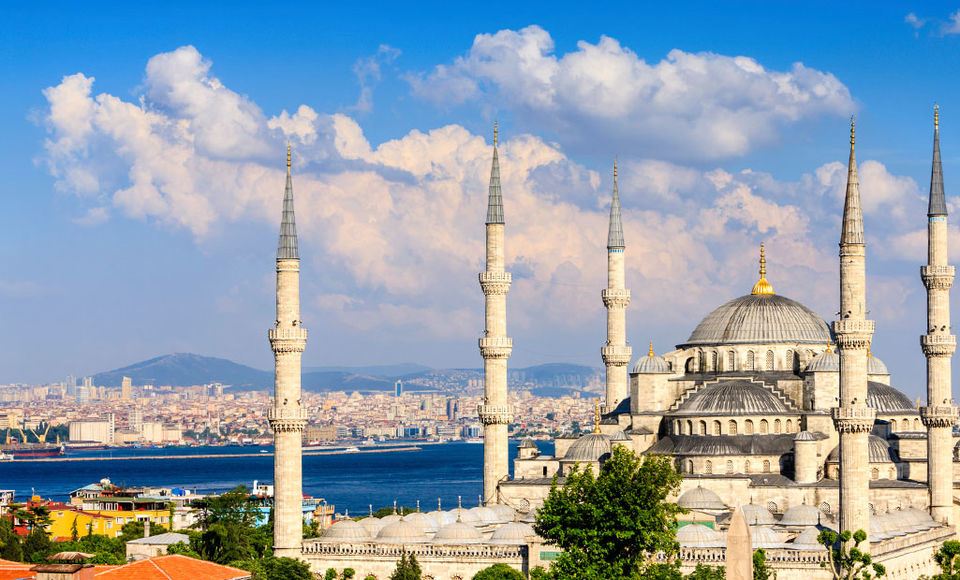 Istanbul straddles Europe and Asia with the Bosphorus dividing the city into two parts. Being perched where it is, the city offer an eclectic mix of experiences influenced by both European and Asian cultures. No Turkey trip is complete without visiting this interesting city which will make you come back for more every time you leave from here. So without further ado, here are some tips to help you make the most of your 24 hours in Istanbul.
7:30 a.m.: Start your day with a traditional Turkish breakfast known as kahvalti. Your day will surely start on a high note with the eggs, olives, tomatoes, fresh cheese, bread with jam, honey and more you relish at one of the many cafés here.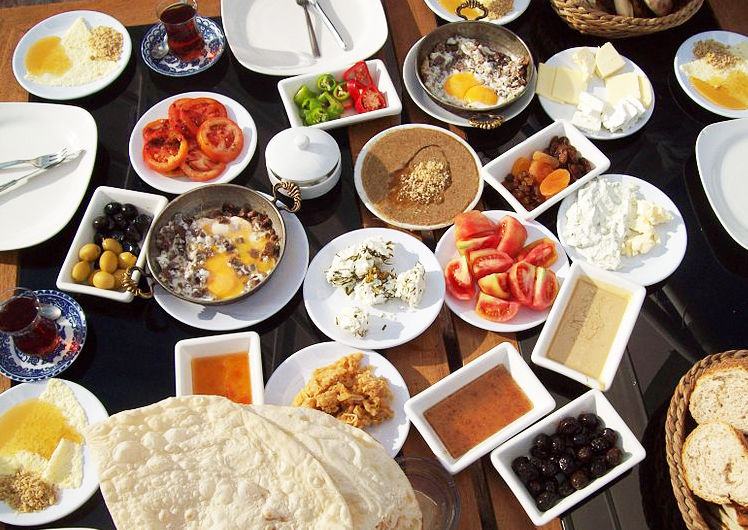 9:00 a.m.: Head straight to Sultanahmet, the heart of the historic city of Istanbul. This neighbourhood is home to the most iconic attractions of the city, including Topkapı Palace, Hagia Sophia, the Blue Mosque and the Byzantine Hippodrome, among others. Keep your camera handy as you take a stroll down the lanes to soak in the rich cultural heritage of the place.
10:30 a.m.: The one-of-its-kind church-turned-mosque-turned-museum Hagia Sophia (or Ayasofya) is synonymous with the city of Istanbul, an architectural marvel and a must on your itinerary. The 55-metre high dome, the mosaics of Lord Jesus and Virgin Mary, parts of the 9th century mosaic depictions of Gabriel and Mikail, the calligraphic monogram of Sultan Abdülmecid and other such artefacts can be seen here.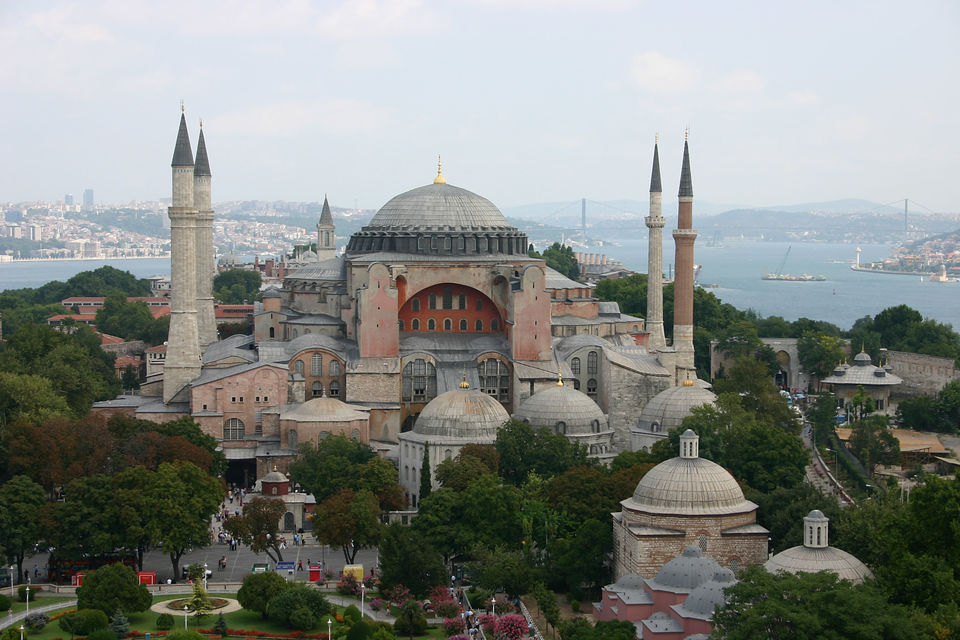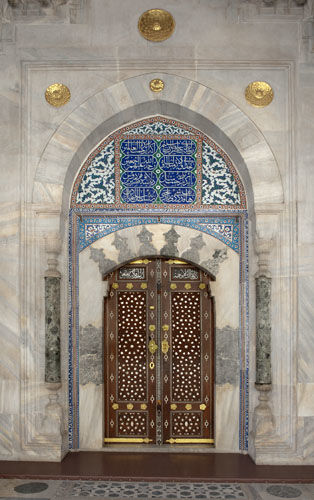 12:30 p.m.: Next to the Hagia Sophia is the Blue Mosque, also known as the Sultan Ahmet Mosque. This mosque with six minarets gets its name from its unique blue-tiled interiors that are sure to amaze you.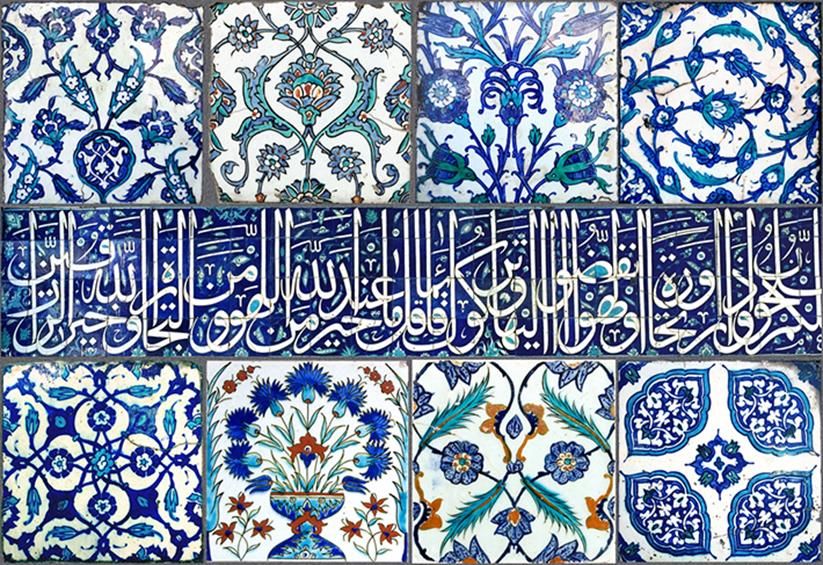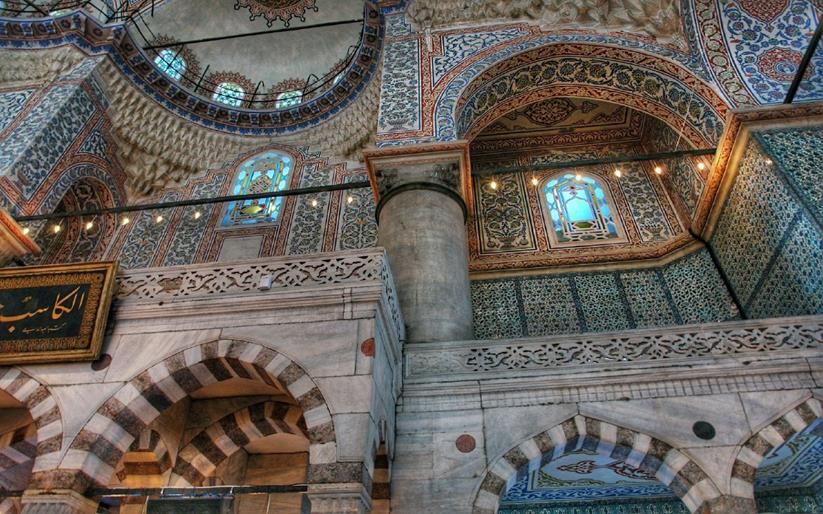 1:30 p.m.: The Topkapi Palace is next on your itinerary. More than 400 years old, it houses many important Muslim relics today.
2:30 p.m.: The Grand Bazaar with its millions of knick-knacks awaits you next. Spanning over 60 streets, it is home to thousands of shops, over 50 restaurants, 18 beautiful fountains and 12 mosques.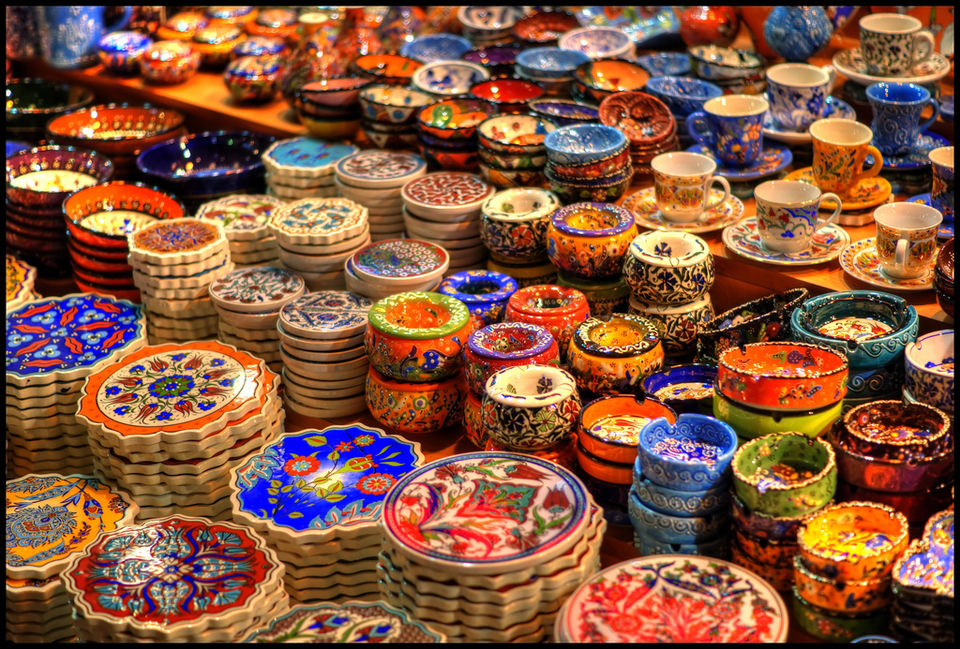 Stop by at one of the restaurants to savour a Turkish-style lunch and then spend the next couple of hours shopping for souvenirs at one of the world's largest covered markets.
6:30 p.m.: Hit the Bosphorus on a 2-hour river cruise, definitely the best way to get uninterrupted views of Istanbul's both sides.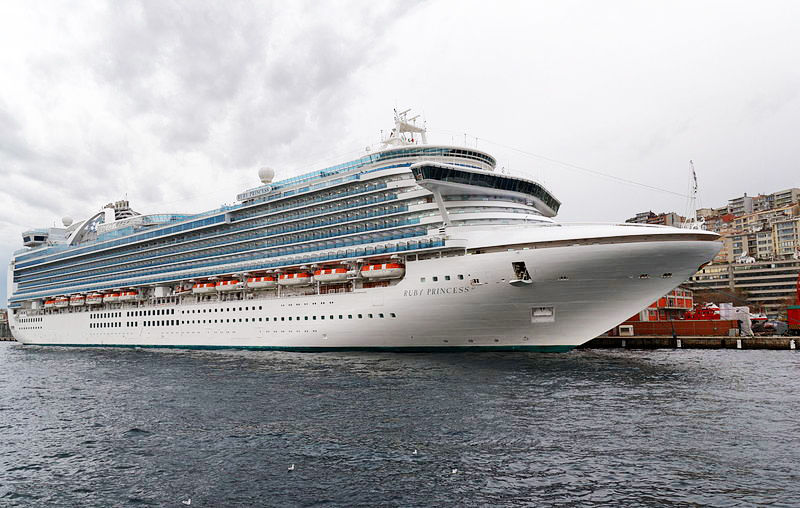 Alternatively, you can also head to one of the riverside cafes for a coffee and Meze (cold appetizers), Adana Kebap, Mantı and other such Turkish delicacies.
9:00 p.m.: And that's a wrap! End your day with a lavish meal at the Marmara Pera Hotel's restaurant Mikla. It serves mouth-watering Ottoman-fusion cuisine and you must try the local flavoured mutton gravy and hummus here. Don't forget to sample some baklava (with or without ice cream!) for a taste of heaven.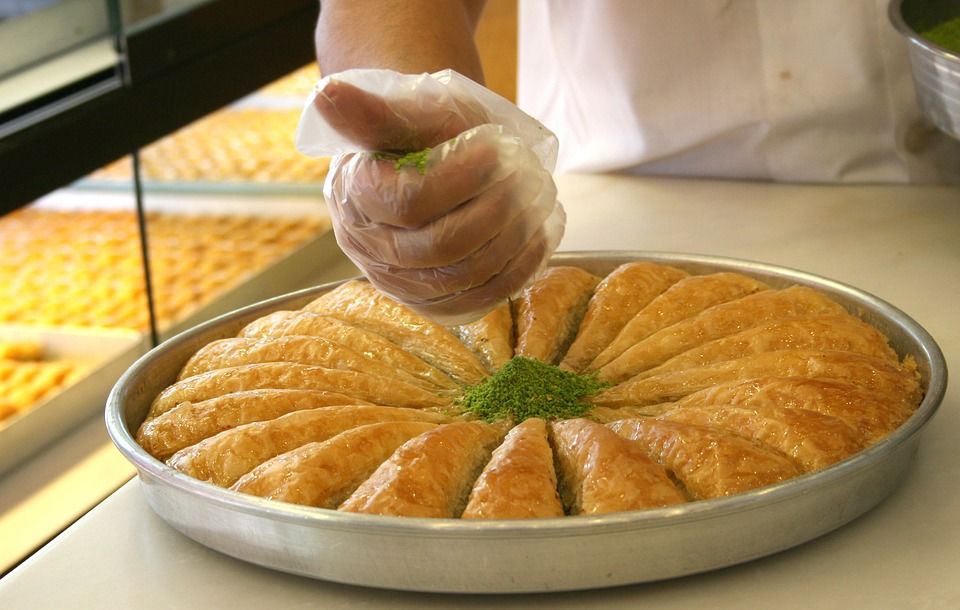 Frequent Searches Leading To This Page:-
3 Days Istanbul Tour Package, 4 Nights 5 Days Turkey Package, Turkey Tour Packages From Bangalore, Istanbul Tour Package From Mumbai, Cost Of Trip To Turkey From India, Turkey Honeymoon Packages From Delhi, 10 Days Turkey Tour Packages, 3 Day Cappadocia Tour From Istanbul, Turkey Holiday Packages From Mumbai, 6 Day Turkey Tour