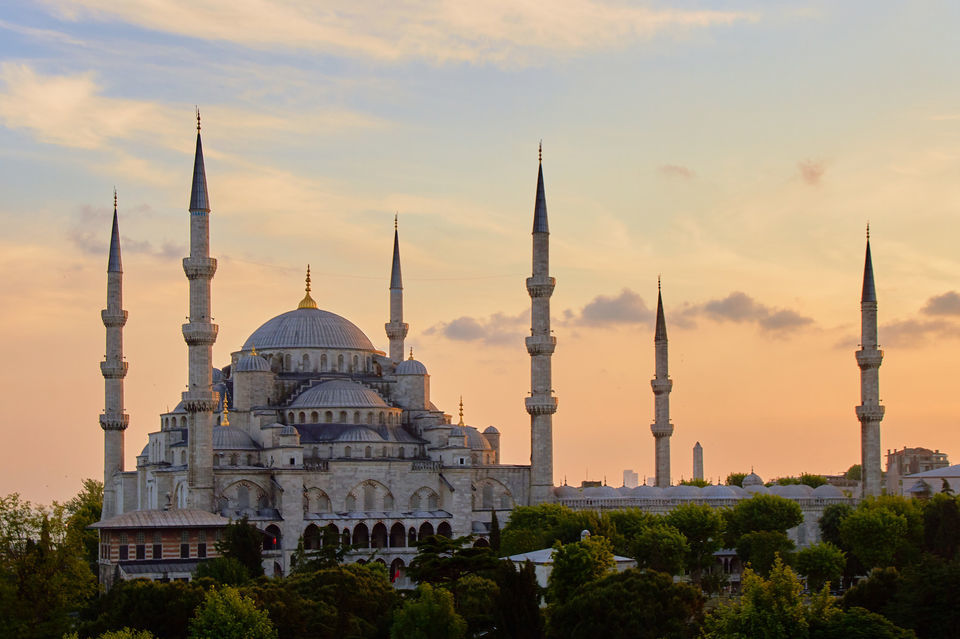 An iconic gateway between Asia and Europe; Istanbul is the economic, cultural, and historical hub of Turkey that is divided by the Bosporus strait into the European and Asian sides of the city. This sprawling city is inhabited by roughly 1.5 crore people, and is a magical medley of seven hills, azure waters, spectacular architecture, and rich cuisine.
Getting in and around
Istanbul's Atatürk Airport is the biggest airport of Turkey, also being the hub of the country's flag carrier Turkish Airlines, with a passenger traffic of 6.3 crores in 2017. From here, you can take a taxi (45-55 Turkish lira (TL), to the central districts), airport bus (11 TL to Taksim), or metro. There is another international airport on the European side of the city known as the Sabiha Gökçen International Airport. Note, withdraw the local currency from the airport ATMs to keep in handy for the transport, as well as keep your hotel details handy.
Istanbul's public transport service includes the yellow taxi, metro, bus, tram, and boat. It is advisable to purchase the smart card Istanbulkart for 6 TL (after which you recharge it to an amount of your choice. We recommend about 25 TL per person, for this trip), which can be used to travel via the bus, metro, trams, or local ferries. It offers considerable discounts for travel in the city. The metro and tram can be used to travel to most of the significant points to visit. The metred yellow taxis are easy and economical, however traffic in Istanbul proves the mass-transit systems to be faster options.
Accommodation
Budget: Oba Hotel, Basileus Hotel, Sultanahmet Inn Hotel, Walnut Shell Hotel
Mid-range: Ayramin Hotel, Hammamhane, Osmanhan Hotel, Regie Ottoman Istanbul
Luxury: Four Seasons Hotel Istanbul at Sultanahmet, Romance Istanbul Hotel, Four Seasons Istanbul at the Bosphorus, The St. Regis Istanbul