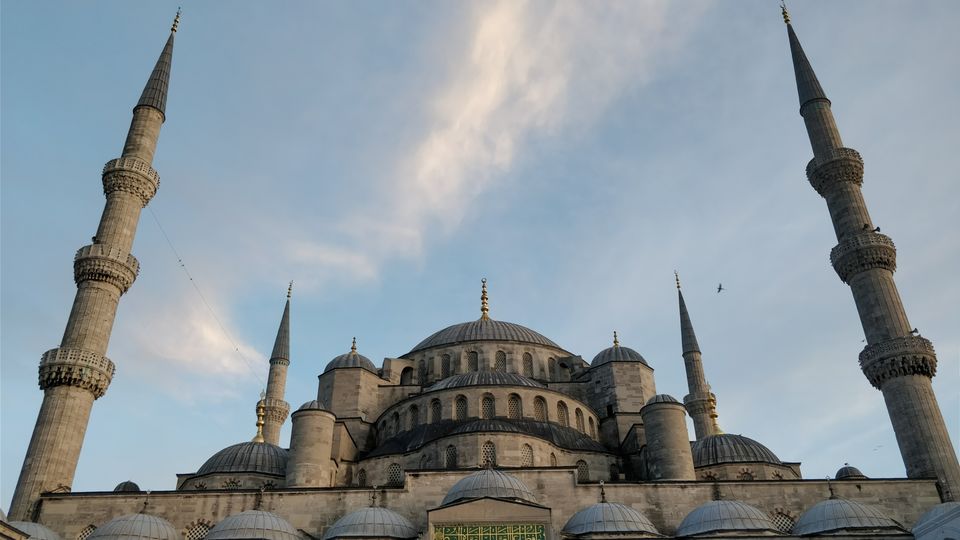 When you like travelling, I think the whole universe conspires to make sure that opportunities to travel present themselves in some form or another. I got a chance to go to Turkey in November on a week-long trip for work. Coincidentally it so happened that I landed in Istanbul on my birthday. While this will not be a day on day account of what I did, I will share the places I went to and things I did once I was done with my work.
November marks the beginning of winter and a friend advised me to pack warm clothes and jackets as it gets quite chilly in the night (It snows in Jan-Feb). While Ankara is the capital city, Istanbul is the biggest and the most happening city of Turkey. It should be called as the Gateway City - it is on the threshold of Asia and Europe and also Black Sea and the Mediterranean Sea (technically Marmara Sea). Flying into Istanbul, Asian and European sides are clearly visible separated by the surreal Bosphorus Strait.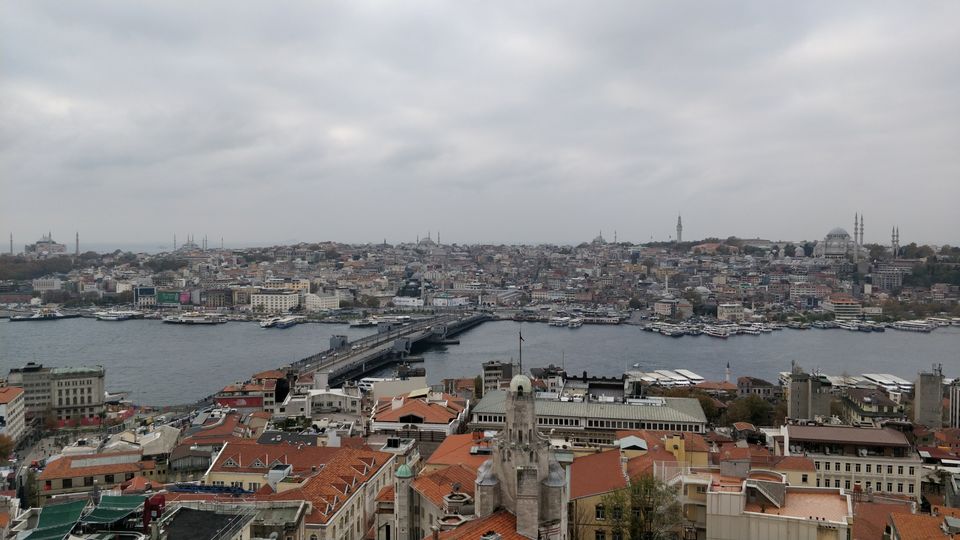 I checked into Time Marina Hotel in Bakırköy area. Very pleasant hotel staff and a good place by the sea. I played my birthday card to get a free upgrade to a good sea-facing room. While you have Uber and the normal Taxi, best way to commute in Istanbul is by getting the Istanbul Travel Card – a multipurpose card which can be used on the buses, metros, trains and ferries. It costs like 10 Turkish Lira (TL) and is super simple to recharge.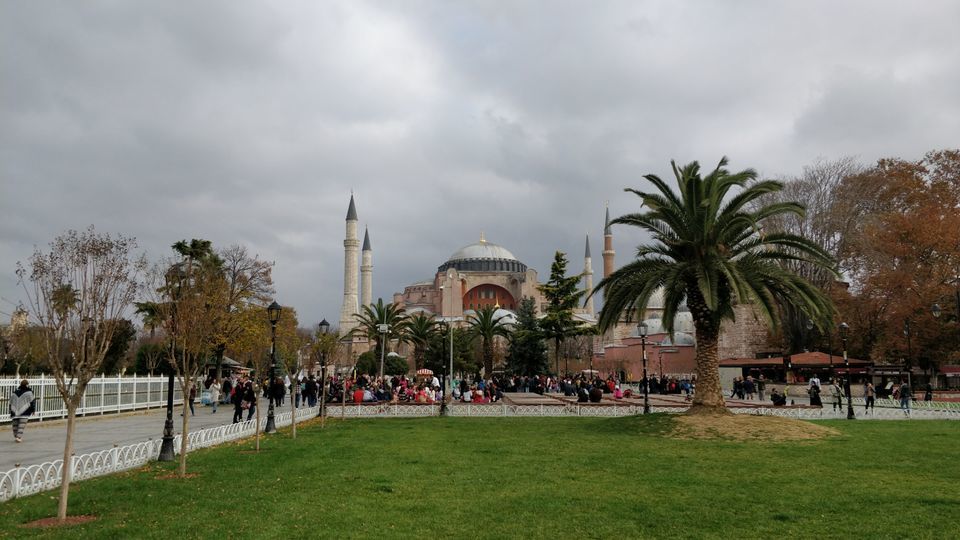 Sultan Ahmet Area
After a quick lunch in the hotel, I headed to the famed Sultan Ahmet square, which houses the famous Hagia Sophia Mosque and Blue Mosque. While the former has an entrance fee (discounts if you have the Tourist Card), the latter can be visited free of cost. Separated by a distance of 200 metres, these are arguably the most famous Mosques in the city, which have over 3000 mosques. Scores of tourists throng the area making it very busy on weekends. Lots of buildings and museums in Istanbul can be visited at subsidized rates by taking the Tourist Pass/Museum Pass.
I then headed to the famous Grand Bazaar, just a small distance away. The Bazaar is a throwback to a different era with hawkers and shopkeepers trying to sell everything from clothes and antique pieces to ice creams, dry fruits and sweets. The whole street is buzzing with activity making you want to stop, stare and capture the fine details and myriad colours all around you. One must try the Turkish Delights, Baklava and the Turkish Ice-cream. Getting your hands on a Turkish ice cream is a playful experience in itself (watch the Aamir Khan video on this). Egyptian Bazaar is another famous bazaar close to the Grand Bazaar.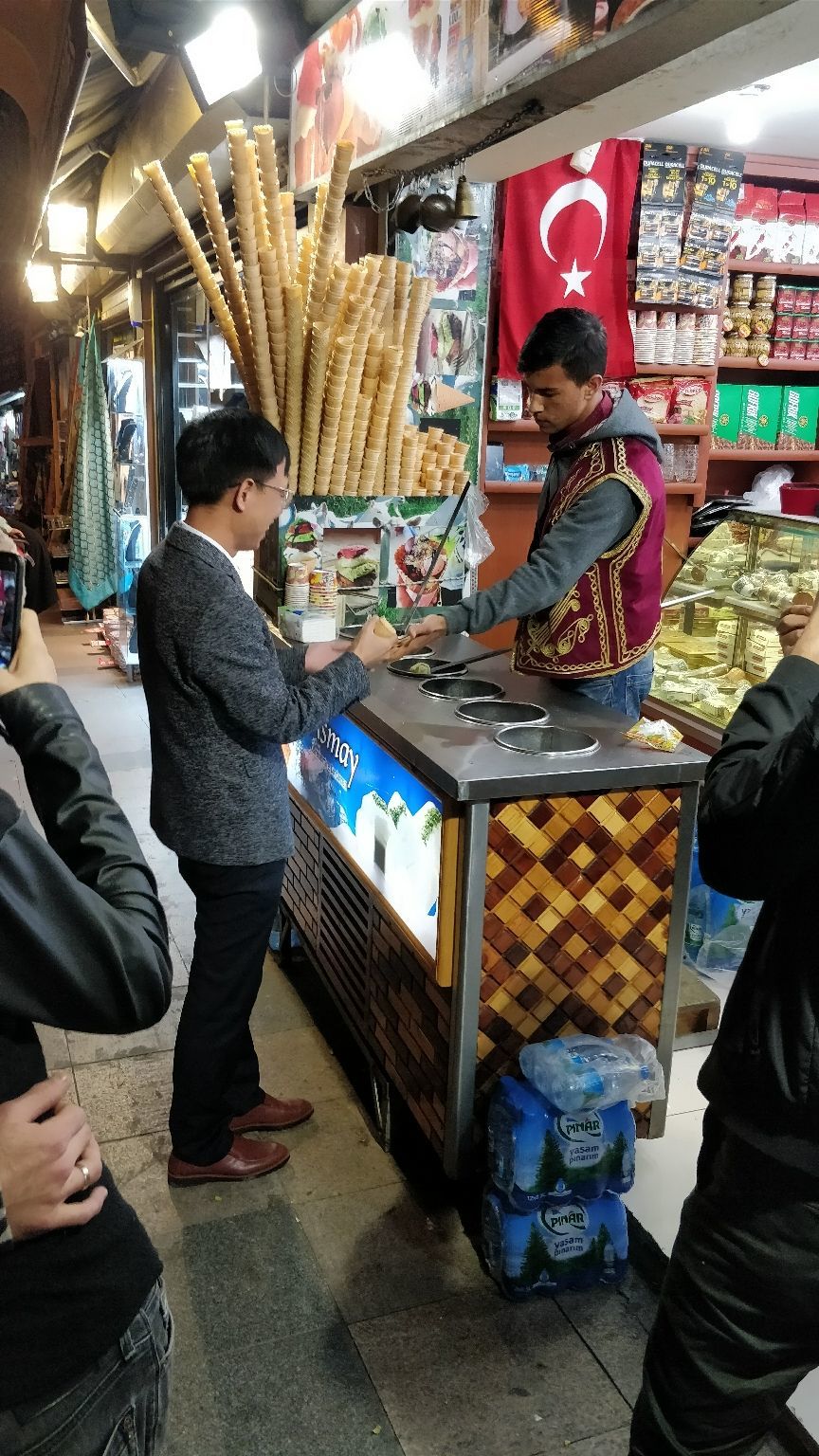 One can also take a walk in the gardens of Topkapi Palace Museum. It's a pleasant 15-minute walk with rewarding sights of the Bosphorus Strait. Fishing is by far the most famous hobby of the people and you can see people trying to catch the fishes almost everywhere – be it bridges or sea faces.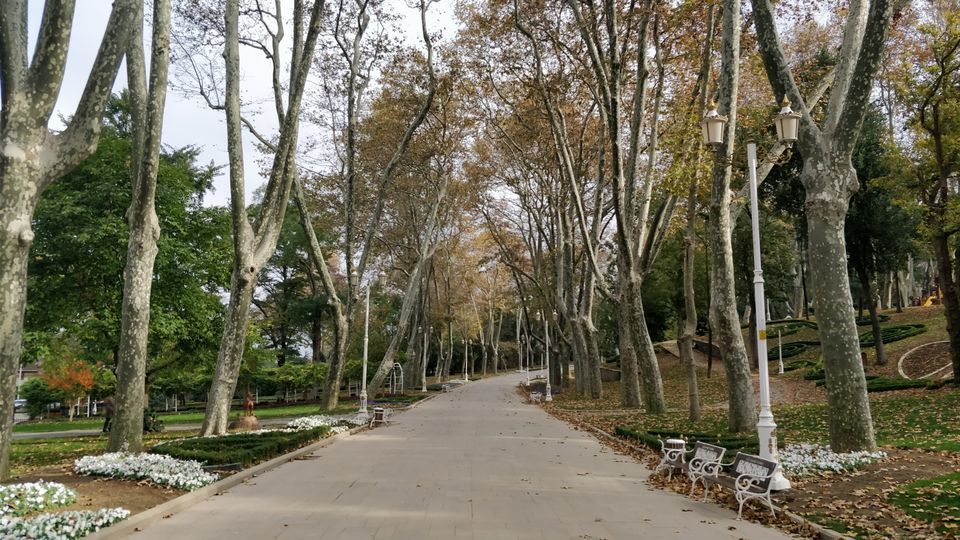 Galata Tower and the Bosphorus
There are several observatories in Turkey but undoubtedly the best has to be Galata Tower. Built in the 14th Century, this tower offers breath-taking sights of Istanbul. One can see the beautiful cityscape with buildings dotted with domes of mosques by the Marmara Sea and Bosphorus Strait. If possible, visit the tower both during the day and night.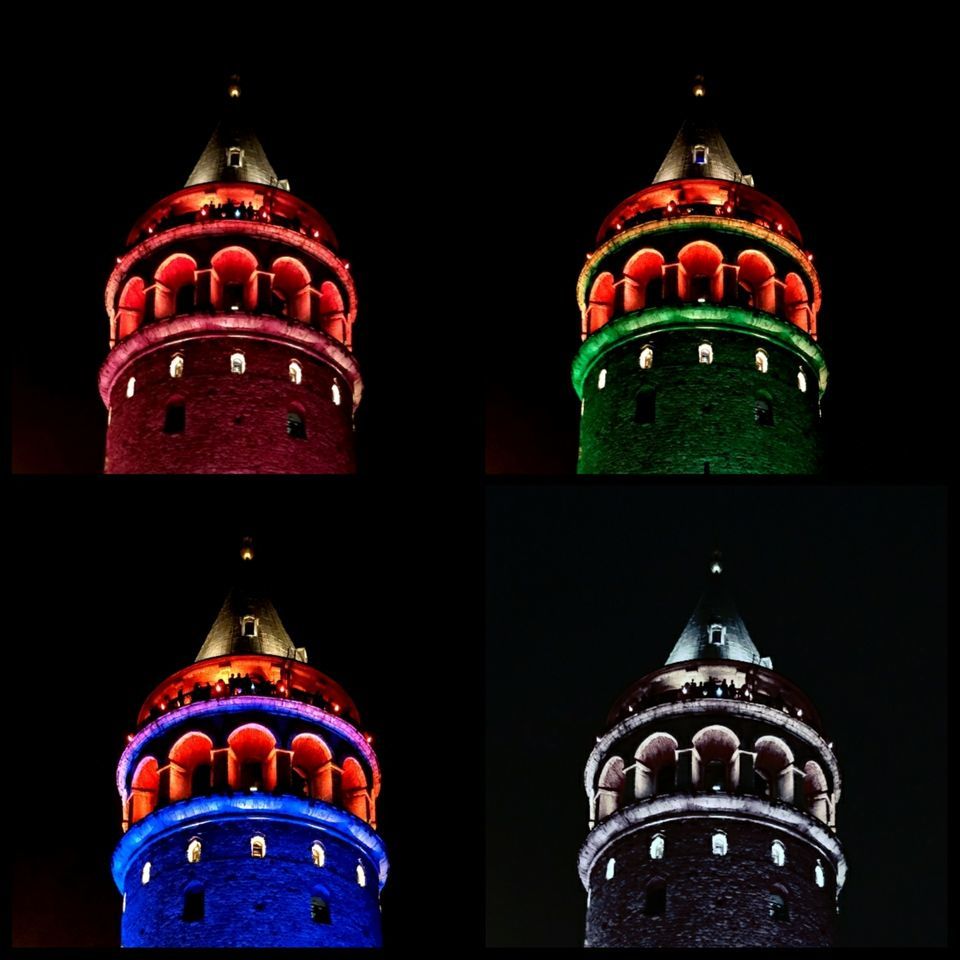 Getting down from the tower and walking from Karaköy on the banks of Bosphorus is a fine experience. Bosphorus strait connects Black Sea in the north to Marmara Sea in the south. There are some hidden cafes which offer beautiful sights of the Strait. Friendly waiters end up offering several cups of Chai (Tea), often on the house.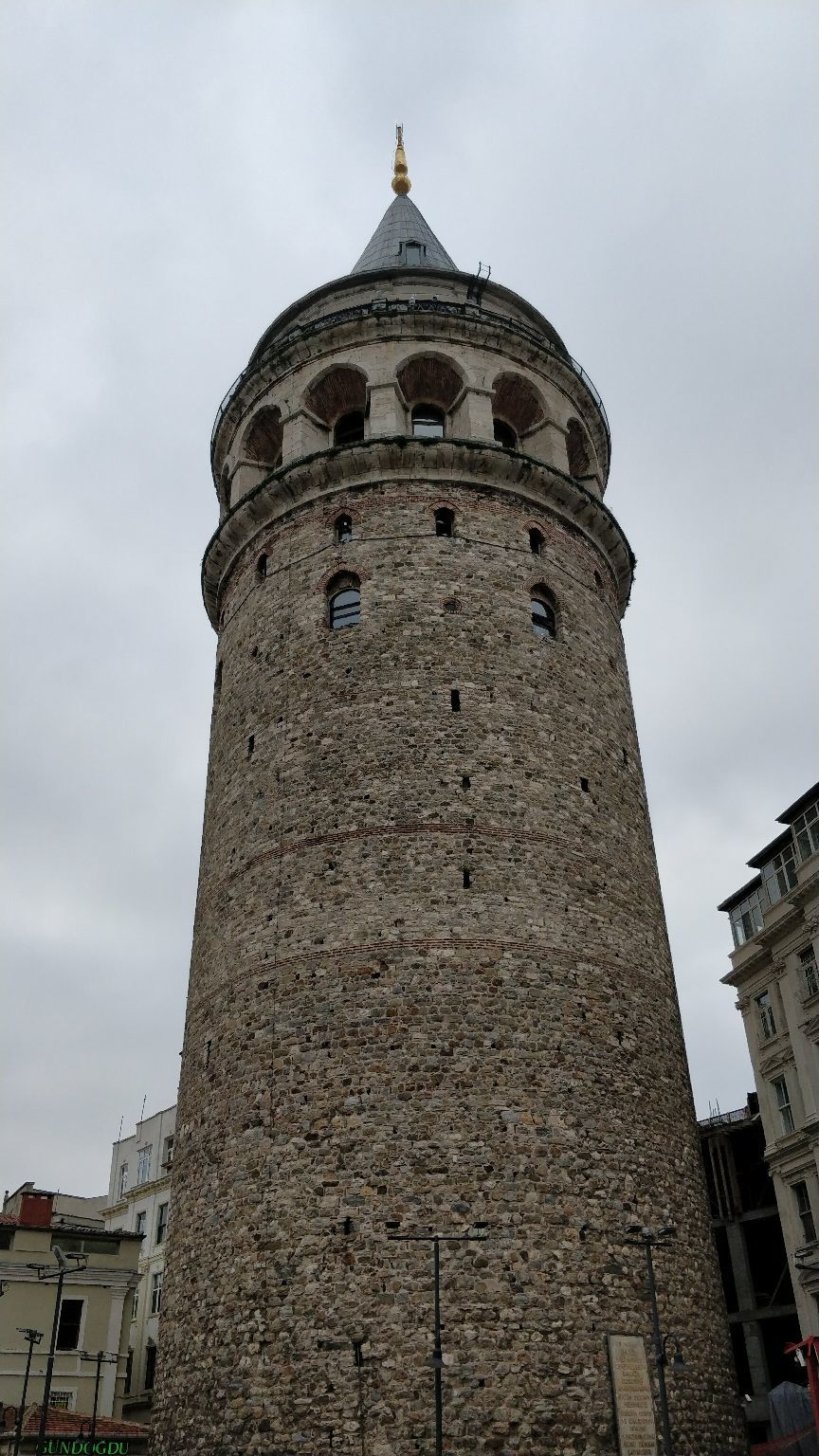 Aqua Florya
This is one of the best sea faces I have seen so far. If possible, go around sunset time and you will be in for a visual treat. Right behind the mall (which also has a good aquarium) is the sea face laden with cafes and restaurants where one can find people running, walking, cycling, chatting and having a fun time. This paints a complete opposite picture as compared to the crowded Sultan Ahmet area. Right behind the mall is Atatürk International airport and you can see plane fly right over yourself once every two or three minutes.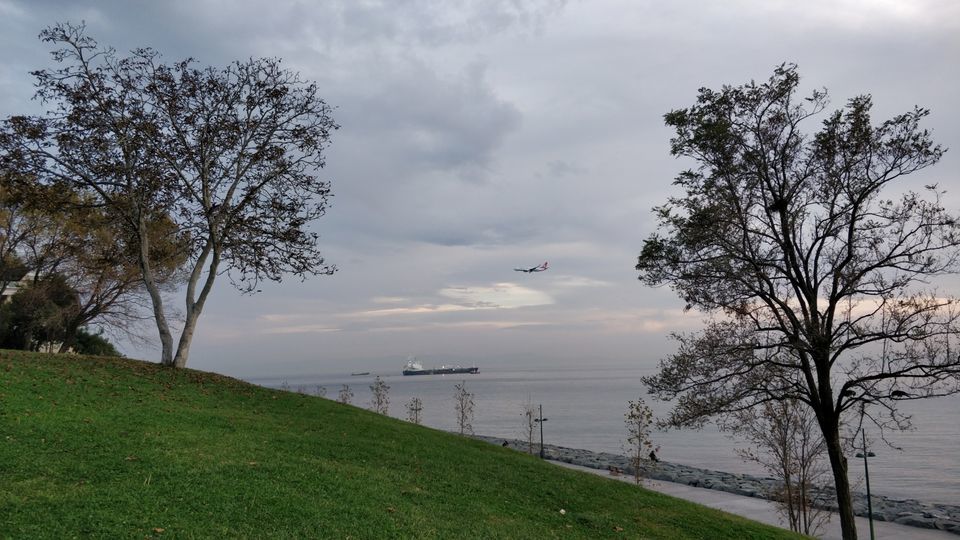 Maiden's Tower
While on the Anatolian Side, if you take a stroll on the sea face near Üsküdar, you see a lone tower right in the middle of the sea – called as Maiden's Tower. According to a famous legend, it was built by a Turkish emperor for his daughter after an oracle prophesied that on her 18th birthday, she would die of a snake bite. However, on her 18th birthday, when the emperor visited his daughter, a snake which was hiding in the fruit basket bit the young princess, just as the oracle had predicted.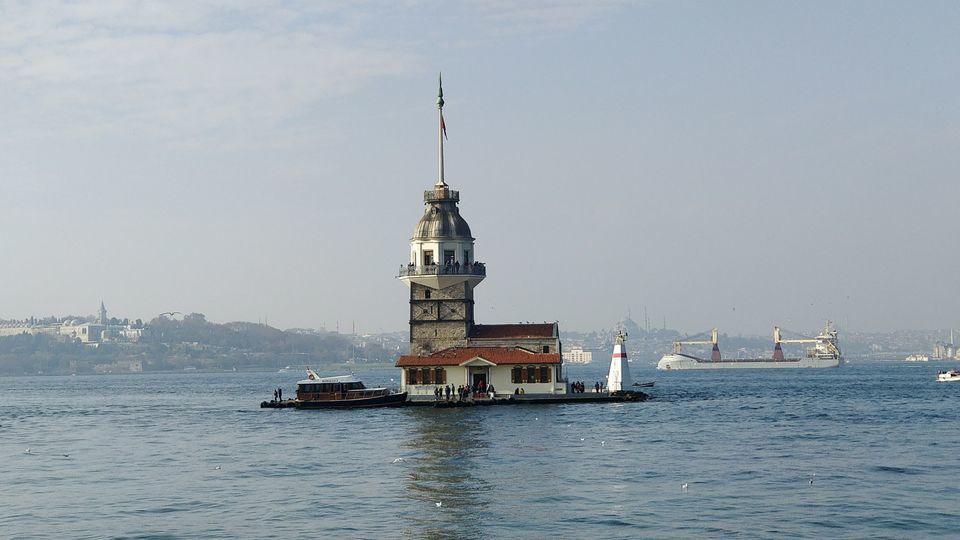 Cappadocia
An activity I have wanted to do for a long time was Hot Air Ballooning. One of the most beautiful places to experience this activity is the region of Cappadocia (google it if you don't believe me). Goreme, a tiny hamlet 70 kilometres away from the airport town of Kayseri is where the balloon action happens, starting right before sunrise. (One can easily book a shuttle to Goreme on the many websites before reaching Kayseri).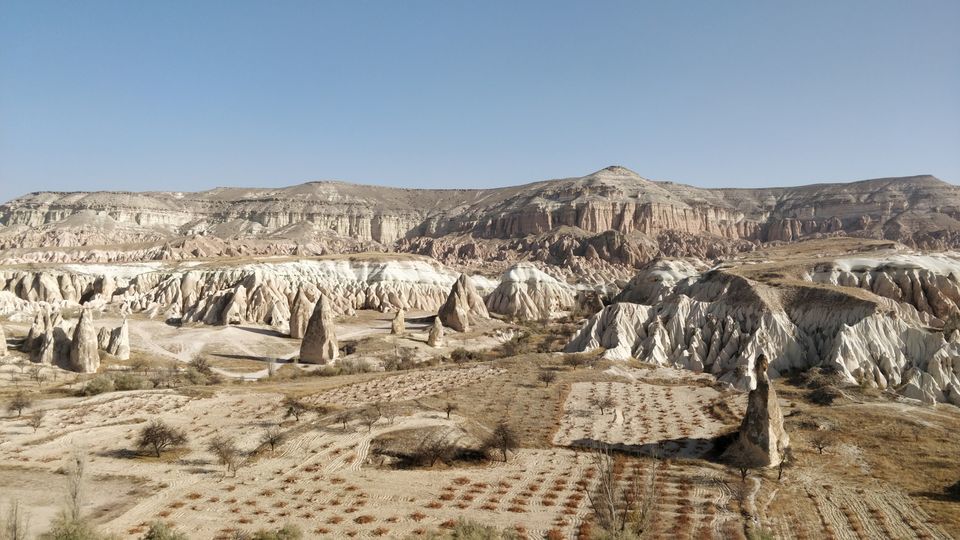 Cappadocia is famous for its landscapes. The semi-arid region with stone formations looks as if taken straight out of a fairy tale. The protruded conical shape of the rocks is also the reason why people call them "fairy chimneys". Goreme has numerous hostels – I booked mine via Airbnb. Blue Moon Cave Hostel was where I bunked. The staff was very courteous and helpful.
Attention Please: Cappadocia is extremely unpredictable with regard to wind conditions owing to which there is a great chance you hot air ballooning might be cancelled. A smart tip is to have a buffer day or two in Goreme and schedule your activity on the first day you arrive. Hot air ballooning starts before sunrise and goes on for an hour or two depending on your package.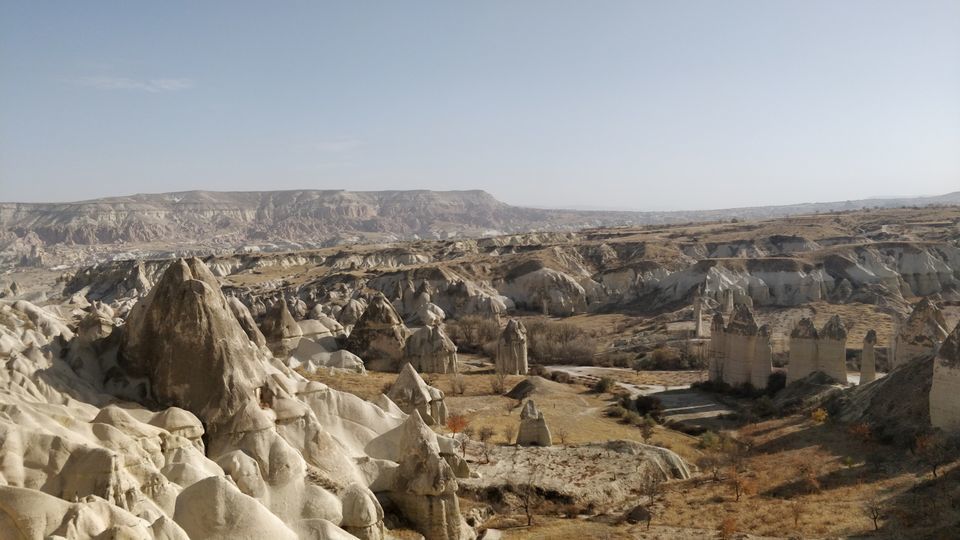 Unfortunately, I couldn't go ballooning and neither did I have a buffer day. So instead, I spent my time exploring landscape on an ATV (it costs around 200 TL for 2-3 hours). This is a unique way of exploring Goreme and you get to see the famous Rose Valley, Love Valley, Sword Valley among many others. Rock-duning is another fun activity part of the ATV tour.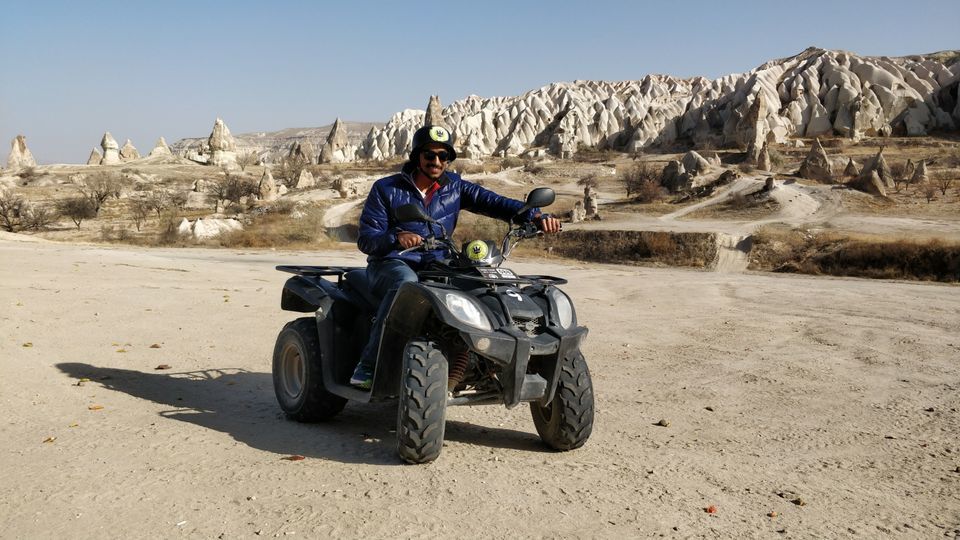 Goreme is also a place where one can experience the famous Turkish Night.
I heard this one is more authentic than the ones you can experience in Istanbul. I went to a place called Evranos, along with other guests (four cool Japanese guys on a bachelor trip) from my hostel. Evranos has different tables for different hostels/hotels in Goreme.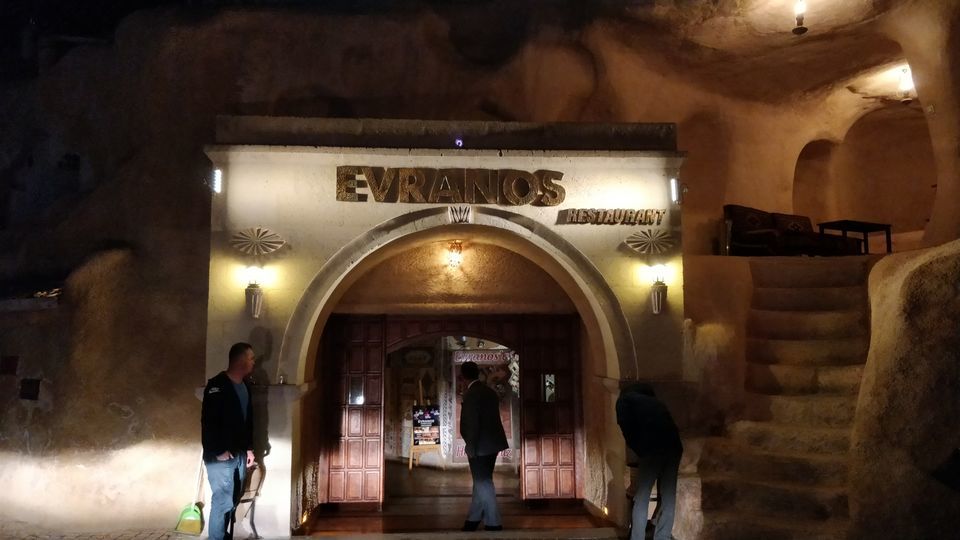 The Turkish night starts with the world famous Whirling Dervish (where the performers swirl to the Sufi tunes), has folk dance performances by the crew, includes the famous belly dance show and a small drama showcasing traditional marriage ceremony. It is an open dance floor between the performances and guests mostly make the most of it. It costed me like 100 TL for the whole experience (shows+food+drinks).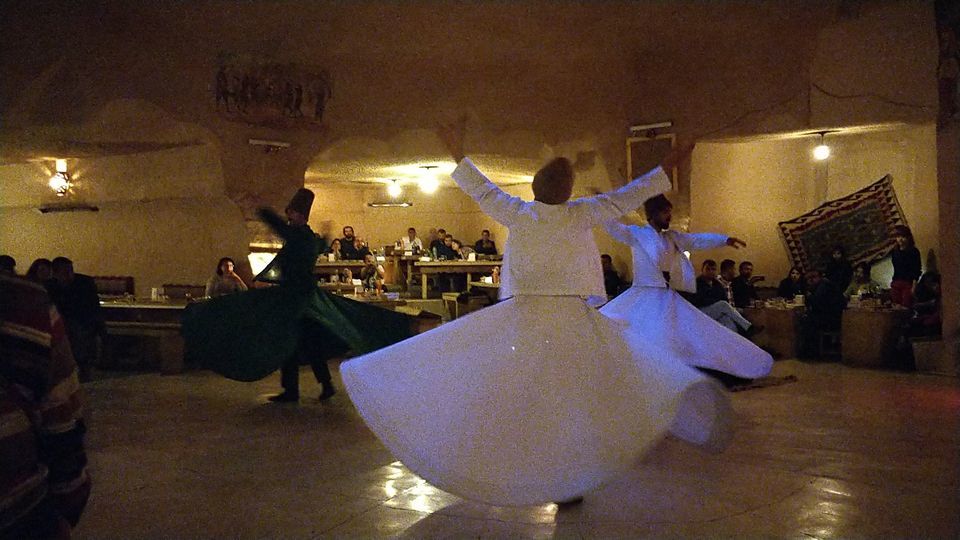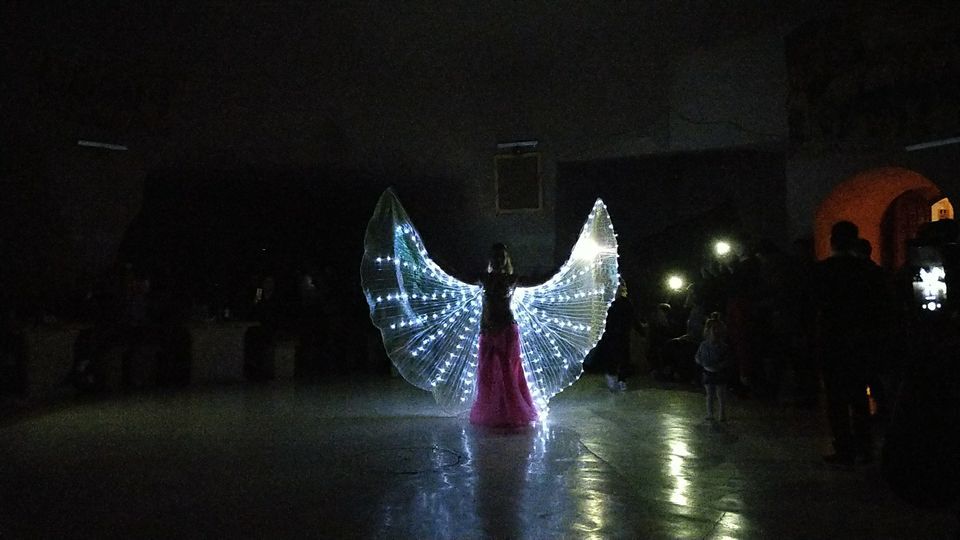 I will certainly come back to Turkey as I found a perfect circuit for my itinerary. Start from Istanbul, go to the Capital of Ankara, enjoy Hot Air Ballooning in Cappodocia, party & relax on the beaches of Antalya, be awed by the natural pools of Pamukkale, explore the ruins in Izmir and head back to Istanbul.
Teşekkürler (thanks) for stopping by.
Hit me up (Facebook - Vaibhav Annam) in case of any specific queries
Some handy tips:
-Turkcell Sim Cards are affordable and pretty good (110 TL for the basic sim with enough data to last 2 weeks)
-You have Avis and the likes – vehicles are Left-Handed-Drive (right handed traffic)
-People in Turkey are quite helpful (and beautiful too) but many cannot understand English – would be great to learn a few phrases in Turkish
-Take the Istanbul Travel Card (optional – Istanbul Tourist/Museum Card)
Frequent Searches Leading To This Page:-
top turkey tour packages with price for couples, top turkey tour packages for couples, top turkey tour packages for family, turkey honeymoon tour packages, 7 days turkey tour package