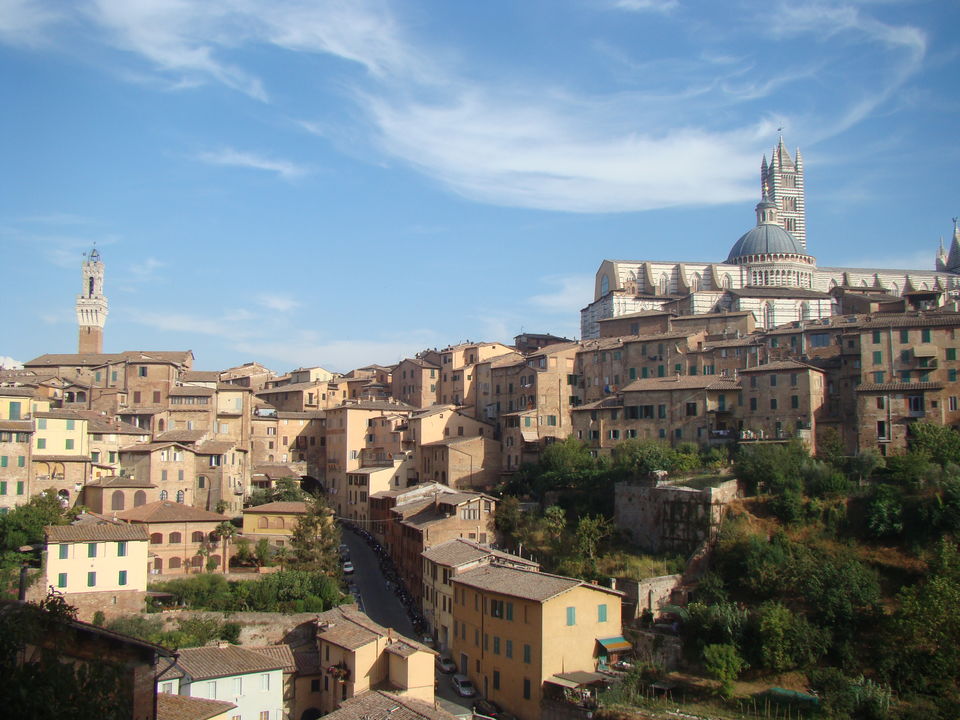 A horse loves freedom, and the weariest old work horse will roll on the ground or break into a lumbering gallop when he is turned loose into the open. ~Gerald Raferty
By the lawns of San Domenico, the church just above the Santuario di Santa Caterina di Siena, I laid down my last few days of summer. I was listening to the music to the movie "The Talented Mr. Ripley" (specifically to Gabriel Yared's Italia) while trying to remember the smallest of details in every city, every corner of Italy that we've visited the last two weeks, and in my case, the last two years, or so.
Italy has been very welcoming, generous, meraviglioso alla grande to me. Every Italian family or friend that has let me in their homes and shared with me their wine, food and stories, always, always carve a corner in space and time where I could just stare at the sky or fix my gaze at a certain object and just be thankful. And on a Thursday (again), a week after our touchdown in Rome, in one of my traveling life's sweetest accidents, after a well-planned visit to the Abbazia di Monte Oliveto Maggiore, our little trip to Siena surprisingly fell on the very same day of the Palio.
We were by the heart of the Piazza del Campo hours before the race, but already the arena was brimming over with tourists and spectators. We chose not to wait for the actual race. Yes, we chose to skip the Palio and move on to see other parts of the city; a decision so sacrilegious against every serious traveller's bible, squashing every travelling bug in my vein. For someone like me, who has seen Siena more than twice already, it would have taken all the horses of every contrada to drag me out of the arena. This is THE Palio in Siena, my people.
But this vacation has been about containment, and so I kept my emotions at bay. And besides, the Palio fever can be felt even outside the arena, with more people queueing up to get a glimpse of the happenings inside even just through widescreen tv's in bars and shops all throughout the city. The actual race actually lasts for just more than a minute, not even two, but the year-round preparations, the days of festivities, the hours of buildup and the post-Palio scenario is World Cup-worthy.
People were crying, even big, burly men wearing silken scarves bearing the emblem of their respective contrada; an old woman, from the winning quartiere, gave me an almost kiss and an almost hug; drummer boy in blue, weeping with full conviction, being consoled by comrades. One could only assume that they've lost. Everybody's crying, or at least, screaming a dizzy mix of exultation, profanities and declarations of death, paradise or purgatory, depending on which quartiere you find yourself in, post-Palio. And in another twist of traveller's luck, we've actually parked our car in the winning quartiere.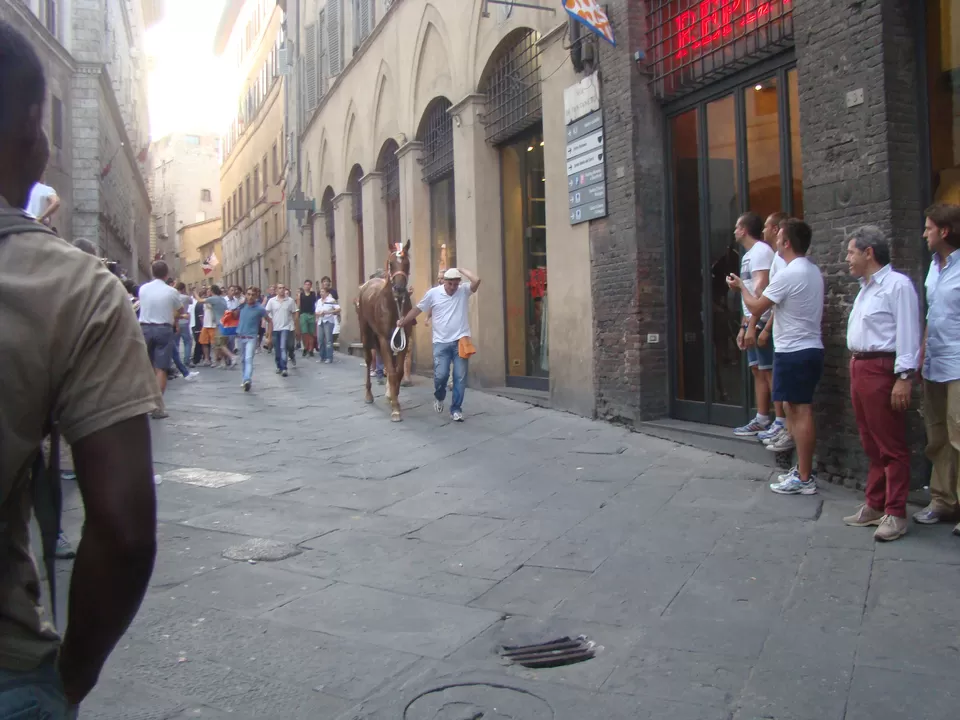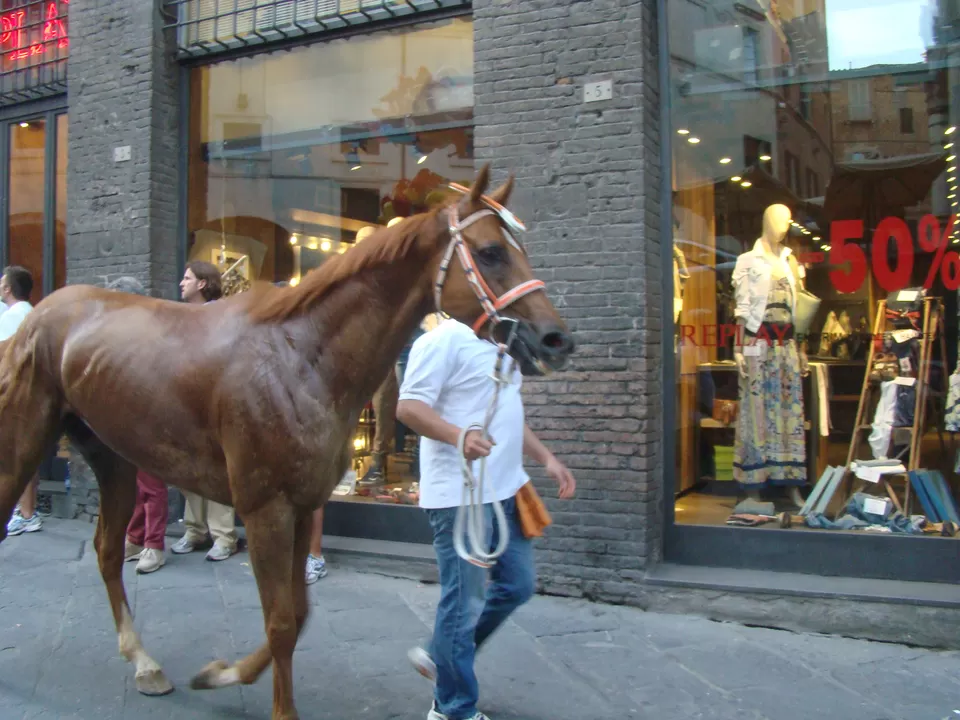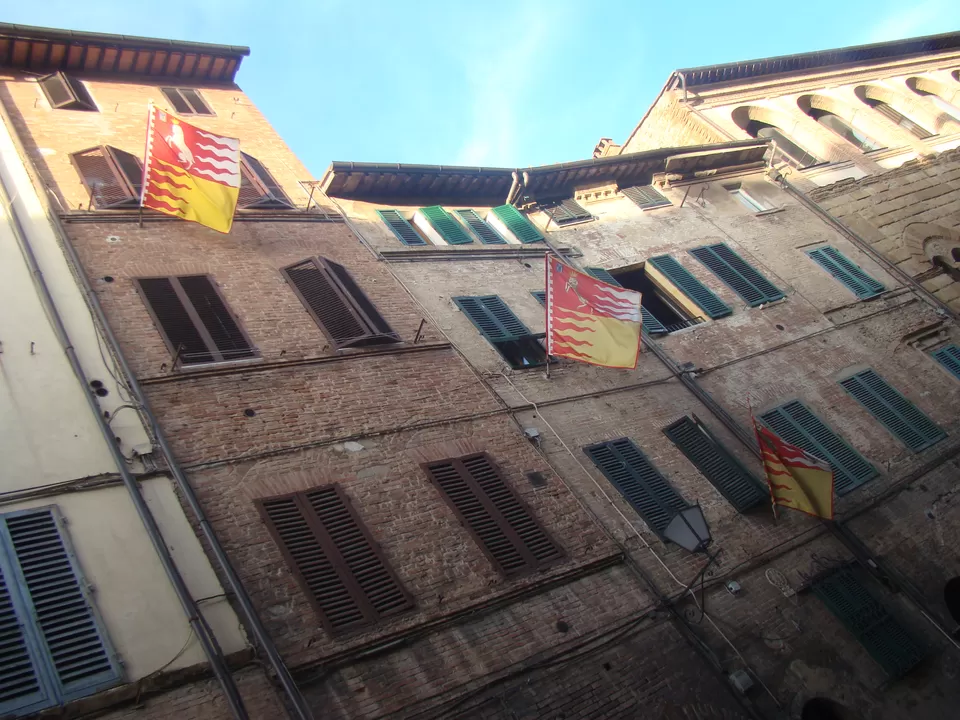 Come to think of it, the winning contrada's banners welcomed us as we entered Siena, and they were the first team we saw in the parade. And post-Palio, not only did we walk home with the winning horse and horseman, we passed through that part of the city, out of its seventeen (17) contrade, which would be home to the Palio, the trophy – "the rag" as it is affectionately called – until the next race. And that evening, as we go back to our car, joy and pride and celebration accompanied us along the way, at least in this part of Siena.
And while still keeping a tight rein on my heart, it made me smile how Italians are not so squeamish about expressing sentiments or emotions. Even big, burly men. I just love how they wear their hearts on their sleeves, or in this case, on their silken contrada scarves.