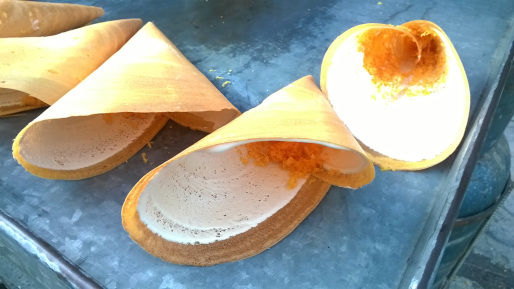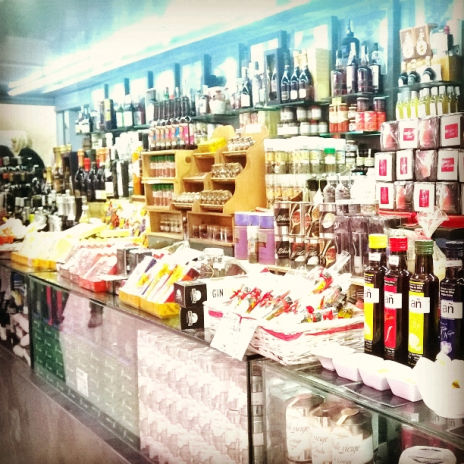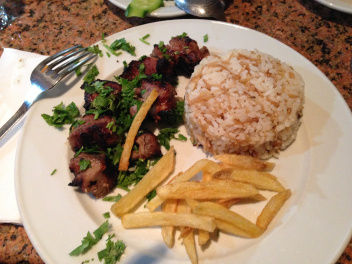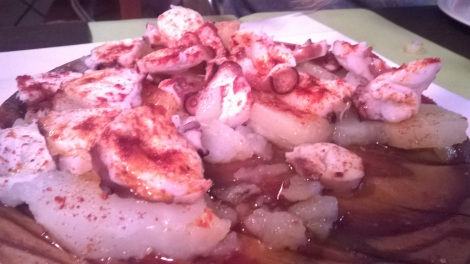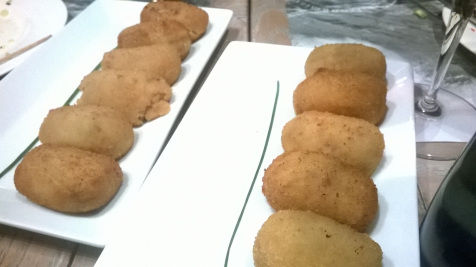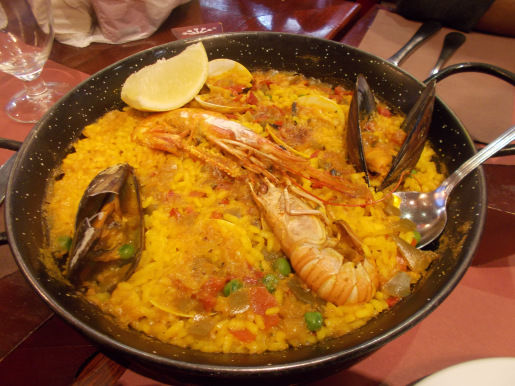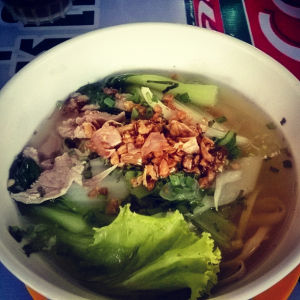 Recently, I have been researching a lot on the topic of affordability. I have followed travellers and bloggers and read responses to questions about how to get the money to travel. Sure, we are almost always broke. But there are obviously some people who are doing it smart and doing it right.
My friend Sharmistha Chaudhuri is one such. She loves travelling and is a pretty mean cook. It obviously makes sense then when she talks about the importance of trying out local cuisine in whichever adventure she embarks on. My travelling style is exactly the same - talk to the locals, go where they go, eat what they eat. And only then you can say you have seen a place.
So here is her piece, a splendidly written guest post, about eating the local cuisine in South Asia and Europe.
The smell left me salivating. The cool shade of the little eatery on the roadside with freshly-made rice noodles and an array of sauces on display, the clear winner was the smell of grilled meat in the air. It was a hot day in Phnom Penh. Having discovered the tiny eatery on the way back from the Silver Pagoda, the smell made me come to a halt. What better way to wrap up a day well spent than to eat something deliciously local, right?
I'm a foodie at heart. The very thought of tasting local delicacies from places far away that one needs to see them on a map, makes me salivate. Of course when I tell people 'I eat anything that moves', well, the conversation does turn a bit awkward as you can imagine.
As a visit to the Louvre to catch a glimpse of the Mona Lisa excites me, a picnic lunch on the banks of the Seine with crepes oozing with honey and freshly-baked baguettes makes my heart beat faster. We've all eaten versions of the pizza but to visit Rome and not gorge on the thin crust gorgeousness with fresh basil and tomatoes would be a sin. Or waking up in Sydney and not heading for a proper breakfast of Eggs Benedict would be sacrilege as not taking in the beauty of the Harbour and Opera House with seagulls flying by.
I often get asked how I eat as I tend to travel on a shoestring budget.
We are all budget travellers. On the road it all comes down to how much you can afford to spend or not. There are people who can fine dine for every meal while others will survive on sandwiches from the supermarket. I try to mix both. As much as I love cooking, not trying local delicacies is something I cannot fathom when I'm travelling. Why, many friends often tell me with pride that they've spent their holidays surviving on fries and cheeseburgers from a McDonalds! It's a crazy world isn't it?
The answer to the question - I'm a budget traveller who works her ass off to save every penny so that she can travel. It's a repetitive cycle - work, save, travel. Not everyone has a trust fund to dip into after all. As my bank balance hovers precariously on the lower side, I cook when at home so I can enjoy churros dipped in hot chocolate or espresso when I'm in Valencia. When on the road I do two things. I either eat local street food or make my own meals from the local produce available. When in South East Asia, living off street food is a given. The variety is staggering as is the taste. The prices are pocket friendly and under $7, you can eat like a queen. But, if I find myself in Europe, cities like Amsterdam and Venice are super expensive. So, I head to a nearby supermarket, pick up fresh fruits, exotic cheese, meat and the works to make my own meals.
We all like to save as much as possible but it would be crazy not to treat yourself to paella or cannolinis. So, when in an expensive city, I find a place where locals go to and head there for my taste of the region. I guarantee prices will be lower there than the tourist hotspots. Just walk a couple of streets away from the Roma Termini and you'll get gelatos that don't pinch. You have to indulge from time to time, otherwise, what's the use of travelling right?
It's quite funny that locals from other countries are flabbergasted when I eat meat with gusto. "Aren't you Indian?" is always the question with amusement. It's strange that our country is so diverse with regard to ingredients and eating cultures but when you travel outside people are only aware of the stereotype - vegetarianism. It doesn't help that some of us carry specially packed food which adds kilos to baggage so that one doesn't even have to taste the local cuisine. But each to their own I guess.
We are all travellers. Whether we go to the hills in an over-night train in our country or to an exotic-sounding country in a plane, we experience through food. You learn about the history and culture through tastes and ingredients. So, don't deny yourself that Schnitzel when in Salzburg but allot yourself a treat once in a while so you can see new places and eat local delicacies to taste those new places.
Sharmistha Chaudhuri is a writer and a sports journalist by profession and she blogs on Sharmi on the trot.
This blog was originally published on 'Curiositea'.
Frequent Searches Leading To This Page:-
European trips for couples, Europe tour price, full Europe tour, full Europe tour packages from India, best Europe packages from India, cheap Europe holidays packages, budget Europe tour packages