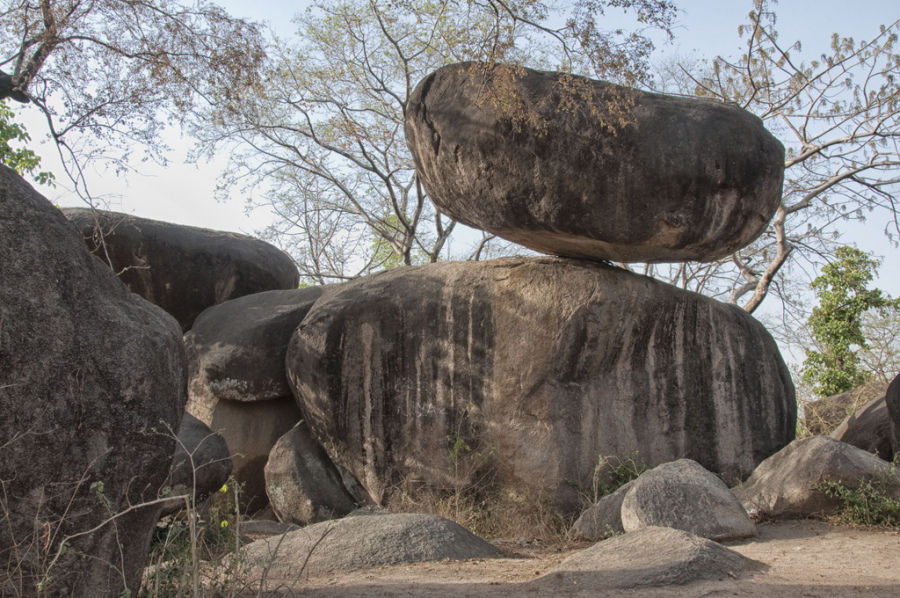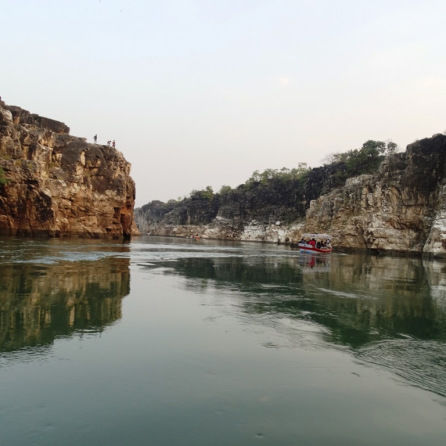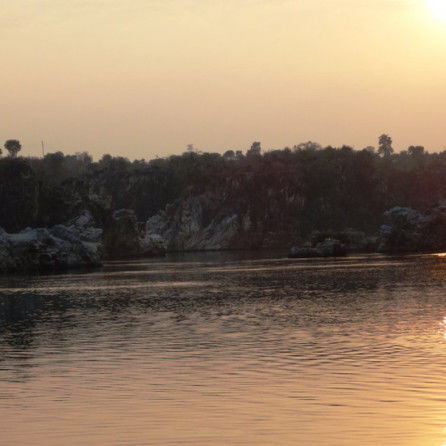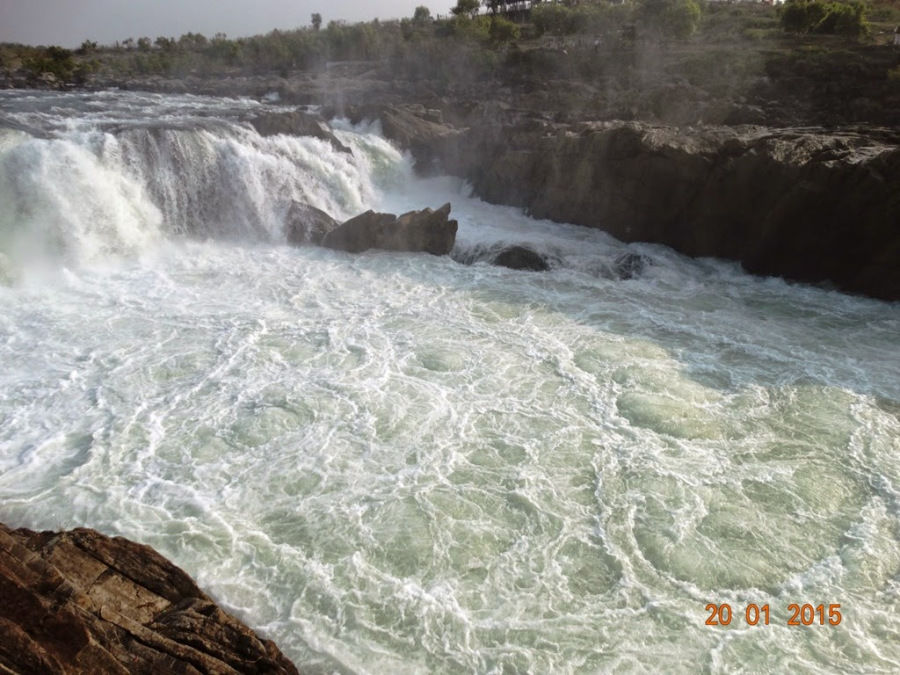 Jabalpur is a small city surrounded by huge patches of greenery in Madhya Pradesh State, in Central India. I visit here often and although there aren't any tourists specifically visiting and it may also not feature in the best places to visit in India, but the ones who happen to come here, surely must visit certain places here. Personally, I shall always recommend the following top 3 to visit in & around Jabalpur:
1. Dhuandhaar Waterfalls
"Dhuandhaar" in Hindi, means "Lightening Fast". But in this specific context, it means a kind of haze that is formed by the force of the water plunging from huge height. The water is that of River Narmada narrowing down and then falling from the rocky surface from a height of around 100 feet !
Another highlight of this point is the fact that even though there is scarce rainfall in any year, the flow of the water is not affected, don't know how but then this is something amazing I felt :)
2. Bhedaghat Marble Rocks
The main attraction at Bhedaghat, as the heading suggests, is the Marble Rocks, that you see in different colours including Pure White, Black, Light Blueish and Light Green. You will have to opt for boating at a nominal cost, as specified by the Ticketing Office, you get to see the differently-coloured rocks. Typically boating in these waters during sunset or better still, on a full moon night could be awesome. Pay minute attention to the boatman for his comic rhymes (but don't take it personally).
3. Balancing Rock
Not many people even Madhya Pradesh State know of the Balancing Rock phenomenon, that is right up here. Balancing Rock, located near Madan Mahal area in Jabalpur city, is a unique case of disintegrated volcanic rock developments, that subsequently sustained greater earthquake impacts measured as high as 6.7 on Richer Scale and yet could keep it's original standing vis-a-vis a very small portion. Amused when I first saw it.
So, whenever you happen to visit this quiet city, don't take it for granted. As I always say, every place, whether popular or not, has it's fair share of some weird, some amusing and some fantastic things. There's always some adventure travel here & there. Let the power of observation soar !
Quickly, 2 important things to note: You should plan a visit all these places during Winter (November to February) ideally and there is no washroom available in any of these.
This trip was originally published on 'Fly With Shaunak'.