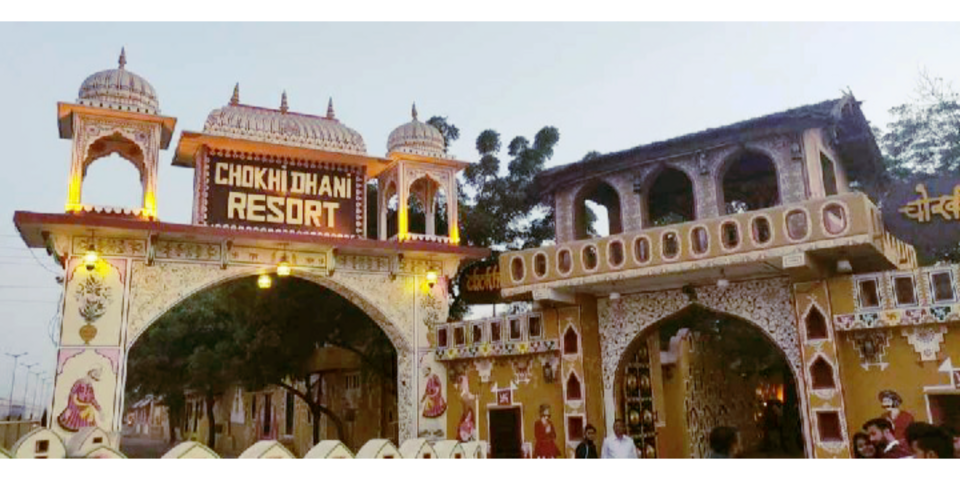 Want to experience the real rajasthan, must visit this exquisite traditional yet modern village called "chokhi dhani".
This place focuses upon giving the tourists a full experience of Rajasthani culture. Well, head to this place for a beautiful evening or if that does not fill your heart, you can also book your stay here which is luxurious yet comes with all the comfortable amenities and great facilities.
Entry fee : ₹700 to ₹1100 for adults
₹400 to ₹700 for children
Timings : 5pm to 11pm
Why you must visit this place :
1. Enjoy the traditional folk dance
2. Relive your childhood with "puppet show"
3. The magic show
4. Camel rides & elephant rides
5. The huts and shacks are made of cow dung to give it a real village
6. Authentic rajasthani food
So now you know, where to go on one of the weekends.
Enjoy!!!