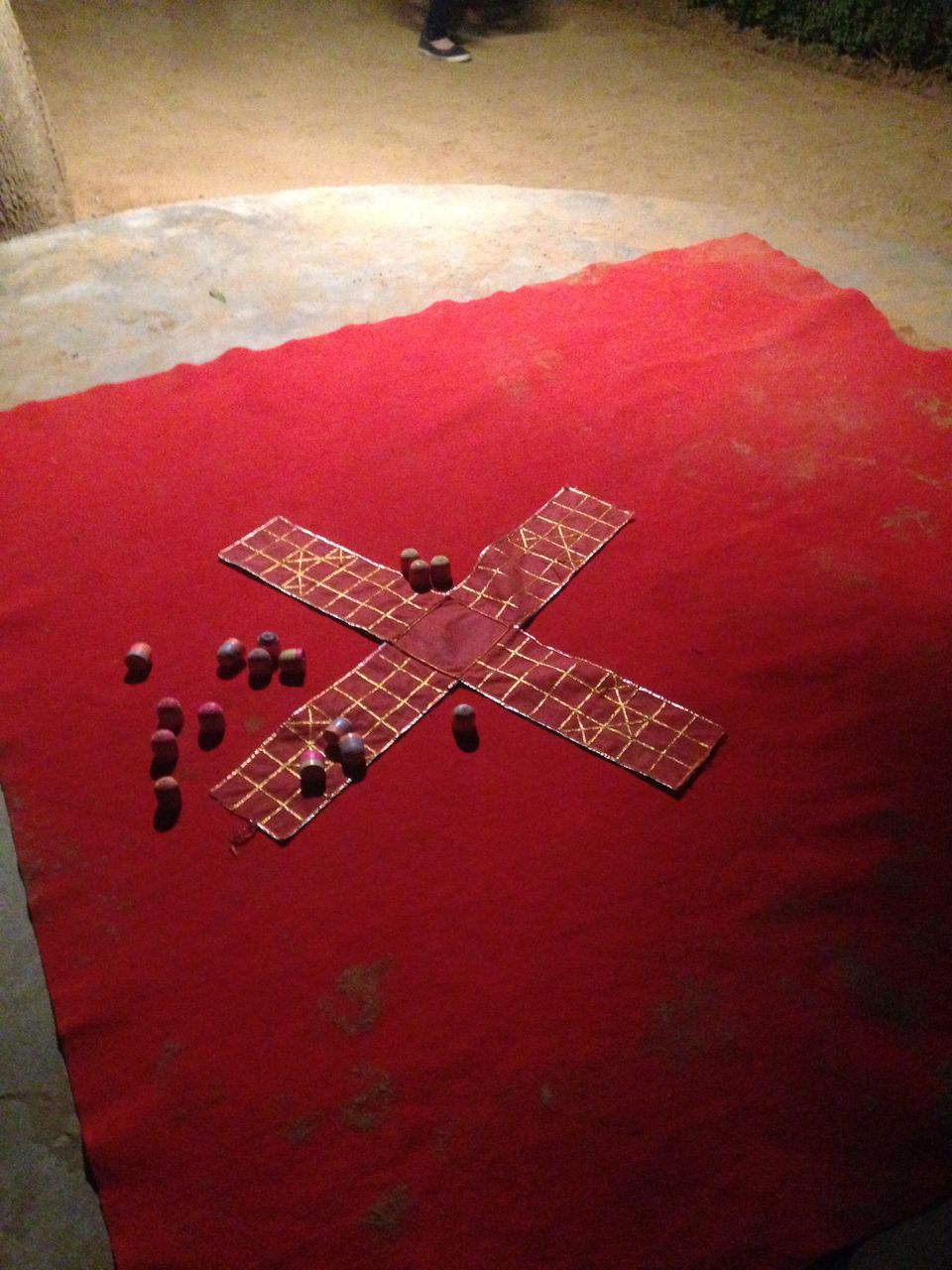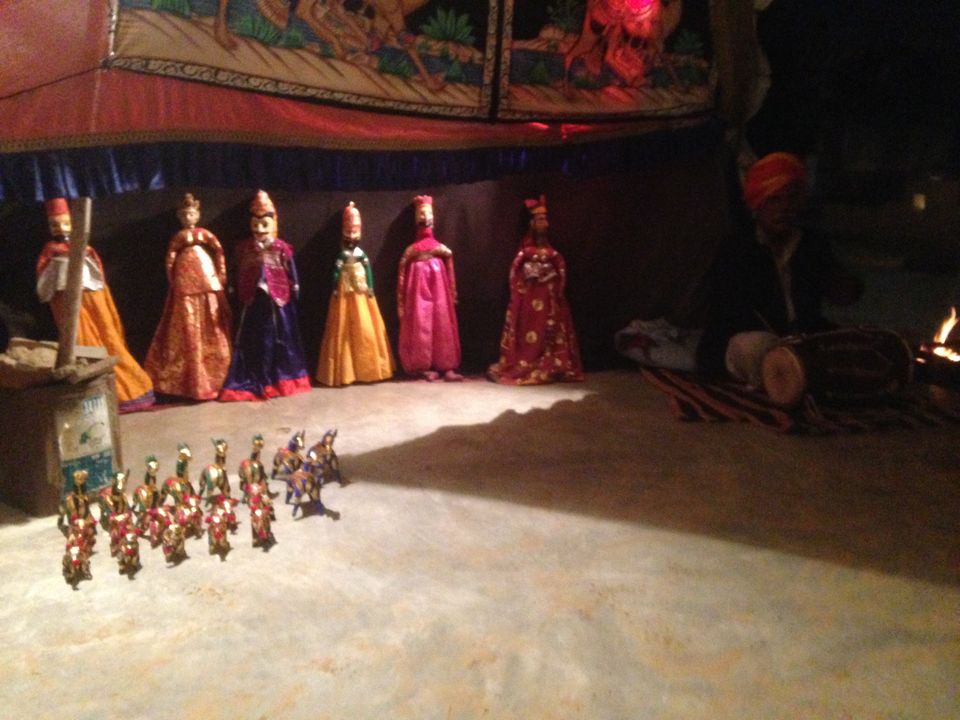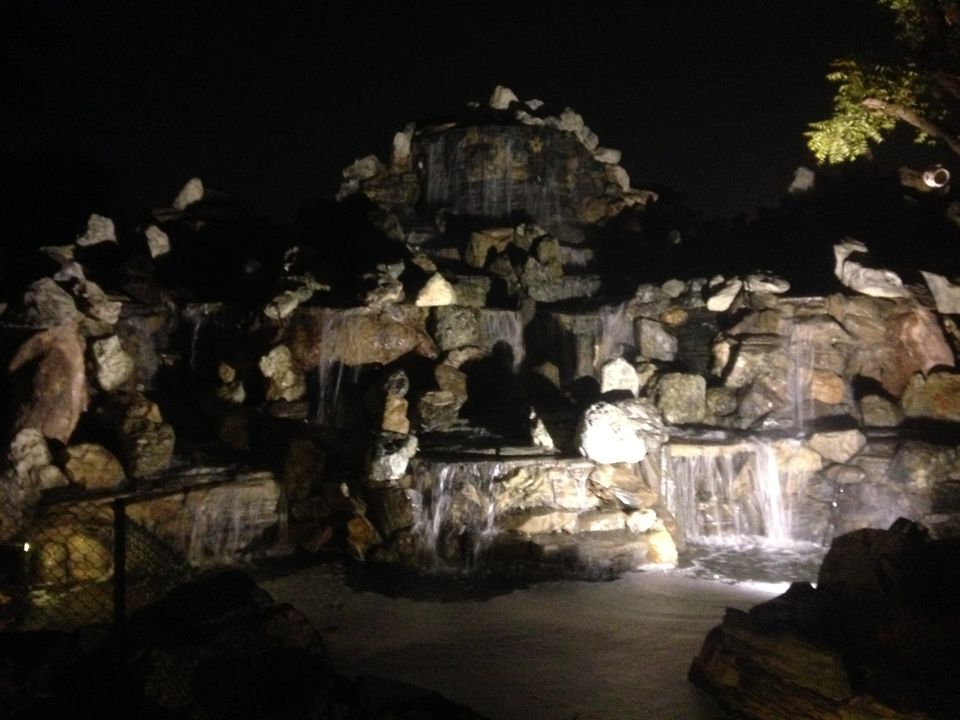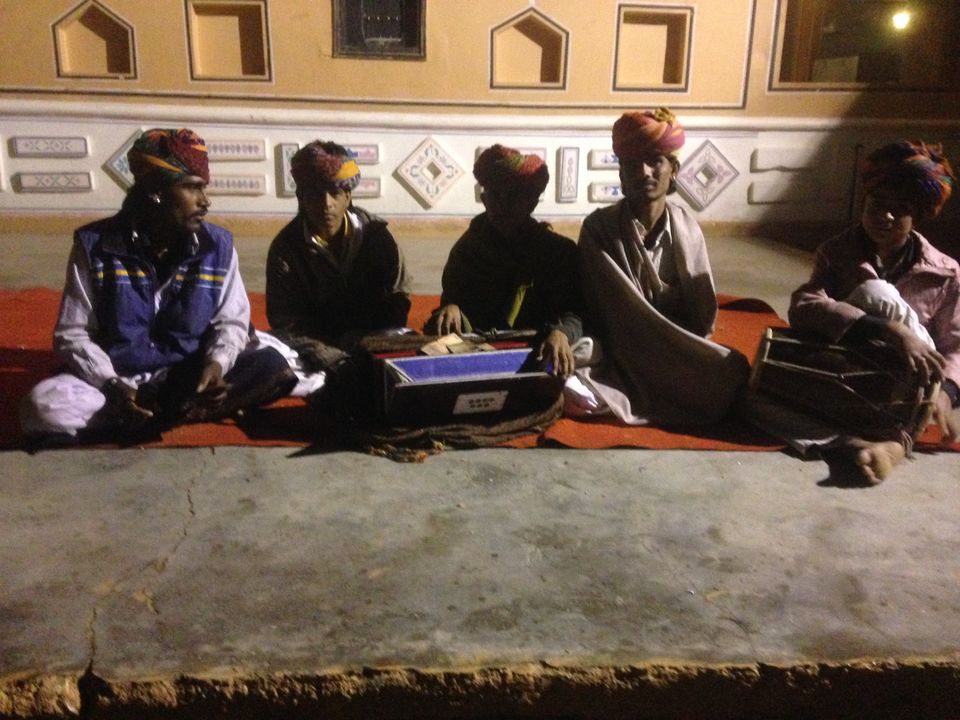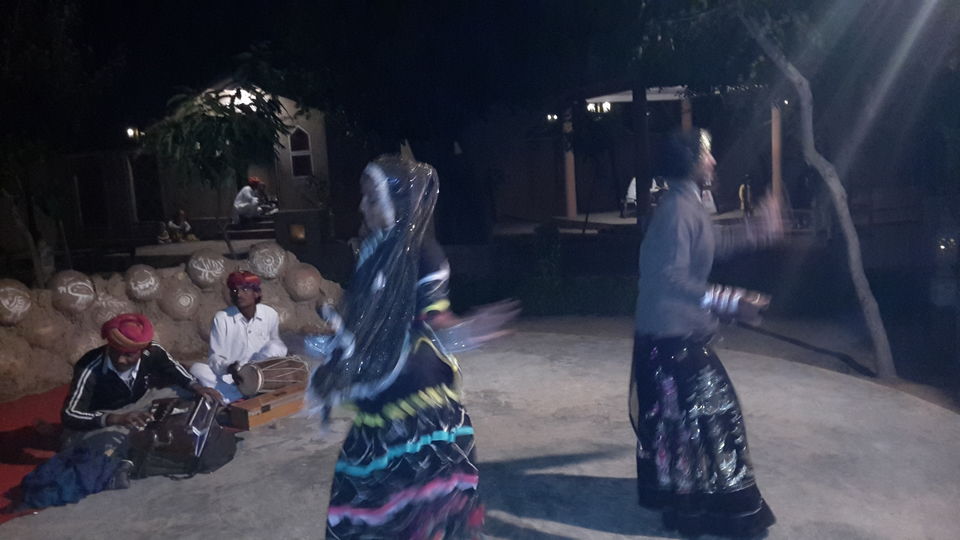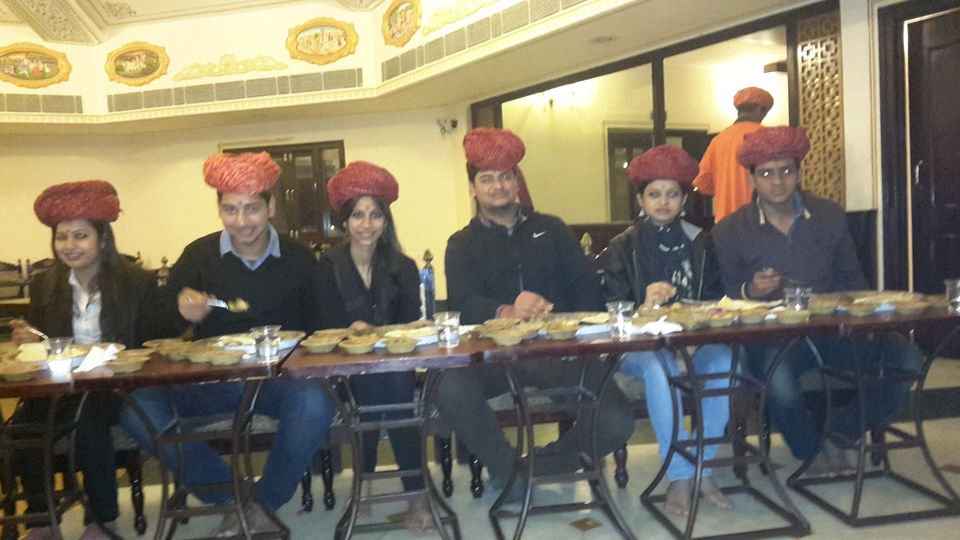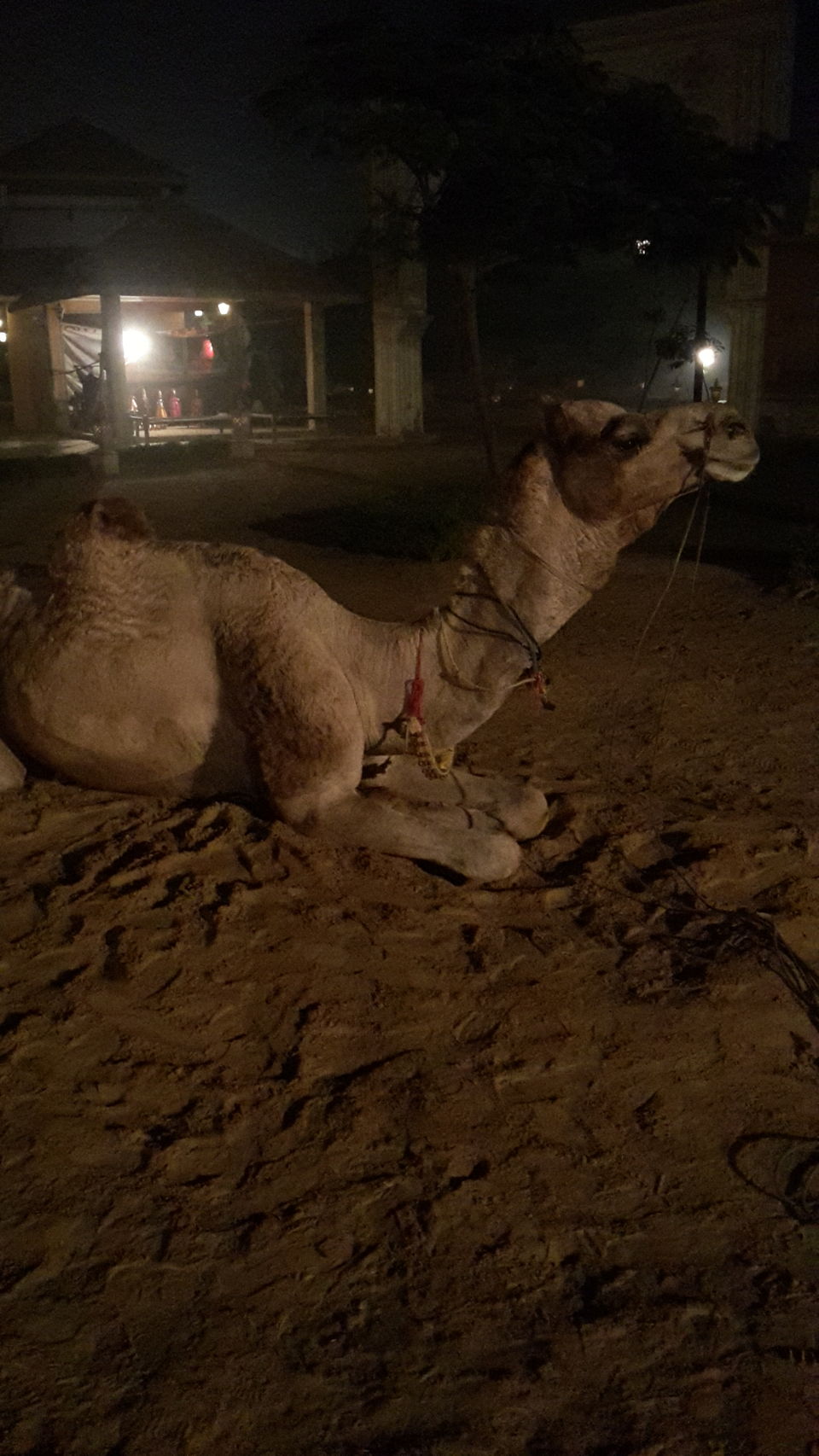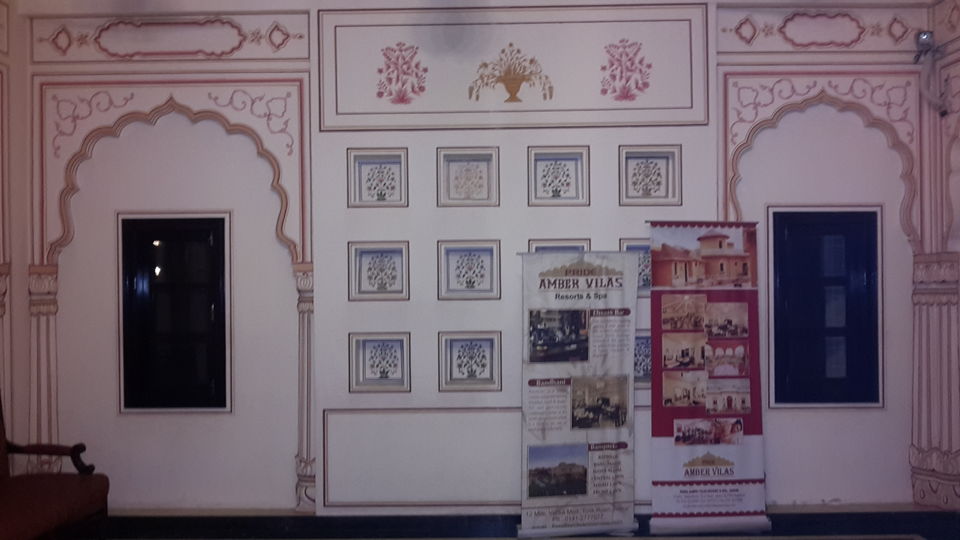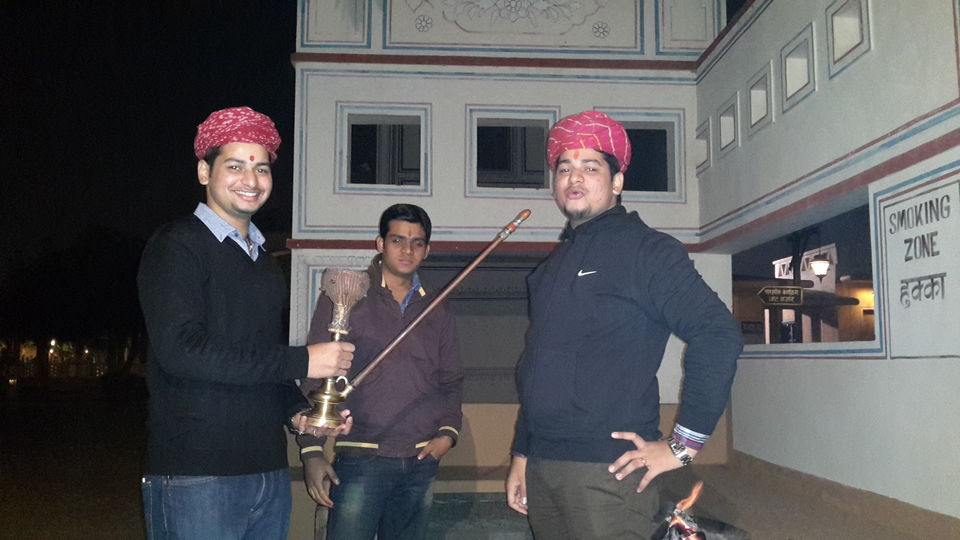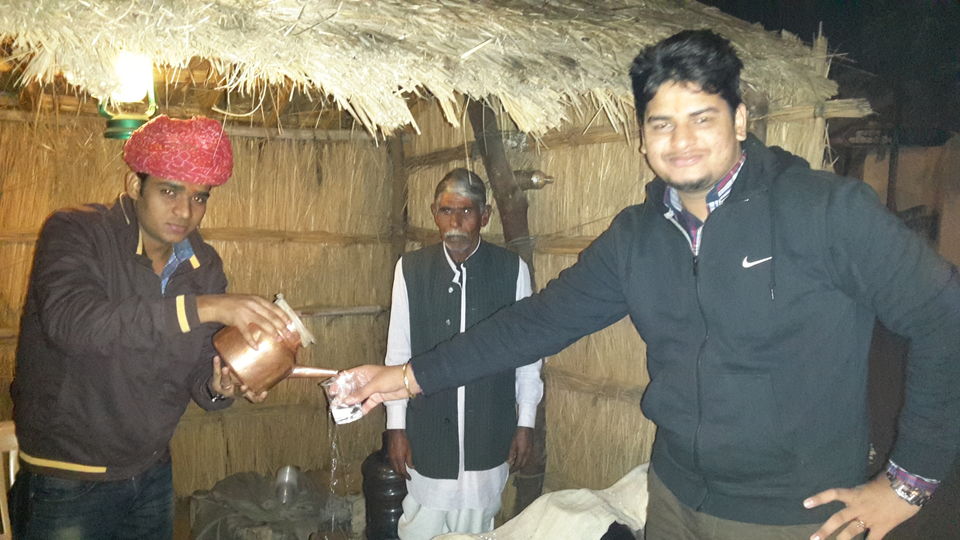 Are you visiting Jaipur, or any nearby place? You have travelled and explored Rajasthani culture but want an evening filled with authentic Rajasthani cuisine and culture (from the villages); visit the Amber Vatika.
Amber Vatika is an entertainment spot where a person is familiarised with the basic culture and nature of Rajasthani people and where you get to taste almost all the authentic Rajasthani food at one place.
Bajre ki roti- gud aur makhan, Daal bati churma, Gatte ki sabzi, Bajre ki khichdi and countless other lip smacking dishes are available in the grand thali that you get to devour for sure if you enter the vatika.
An entry fee of 500 to 550 per person (250 for kids) includes welcome drinks, mehendi, bajre ki roti-makhan, hukka, four course meal, various games, music shows, dance shows,puppet shows, magic shows and some rides. Very few stalls, such as clothe store and game zones are chargeable and their fee is absolutely minimal.
The hospitality and warmth that the workers share will remind you of your home. Every person working in the vatika will be extremely polite and welcoming. The entry itself is grand with Dhol-Nagadas and dancers dancing around. Then at the entrance of vatika a traditional Indian tilak welcome is performed making you feel very content.
Inside the immense compound camel rides are also available with very reasonable charges. Huts are made in conventional manner, providing the place an amazingly veritable look. People working there are dressed traditionally as well, not a single colour of this culture seems to be missed by the visitors. The Rajasthani folk singers sing to the choice of the available audience, their performance will mesmerise you, leaving the echoes of those incredibly sung notes in your memory. Female folk dancers also perform on folk songs to offer the tourists the impeccable taste of their art forms.
Small flea markets are installed at few points in the vatika, if you forgot to buy a memoir for someone back home you can do it then and there. Also, rickshaws are available for rides for free and if you want to pedal it yourself the workers will be more than happy to shoot funny videos on your phone or recorders.
The main dining hut where the four course meal is provided, hospitability and humility is amazing, the waiters will treat you as their own guests and after treating you will an lifetime experience of mouth watering Rajsthani delicacies, they will let you borrow their own Pagdis and will click your happy group pictures to treasure for rest of your lives.
This site is 23 kms from Jaipur, many taxis and auto rickshaws are available to reach this place easily, in approximately 60 minutes. If you haven't planned an extensive stay or travel plan in Rajasthan and yet do not want to miss witnessing its traditions and rituals, visit this entertainment spot for sure.
Frequent Searches Leading To This Page:-
best tour packages in rajasthan, rajasthan family tour packages, rajasthan travel packages, rajasthan trip packages, rajasthan tour package for family, honeymoon packages in rajasthan