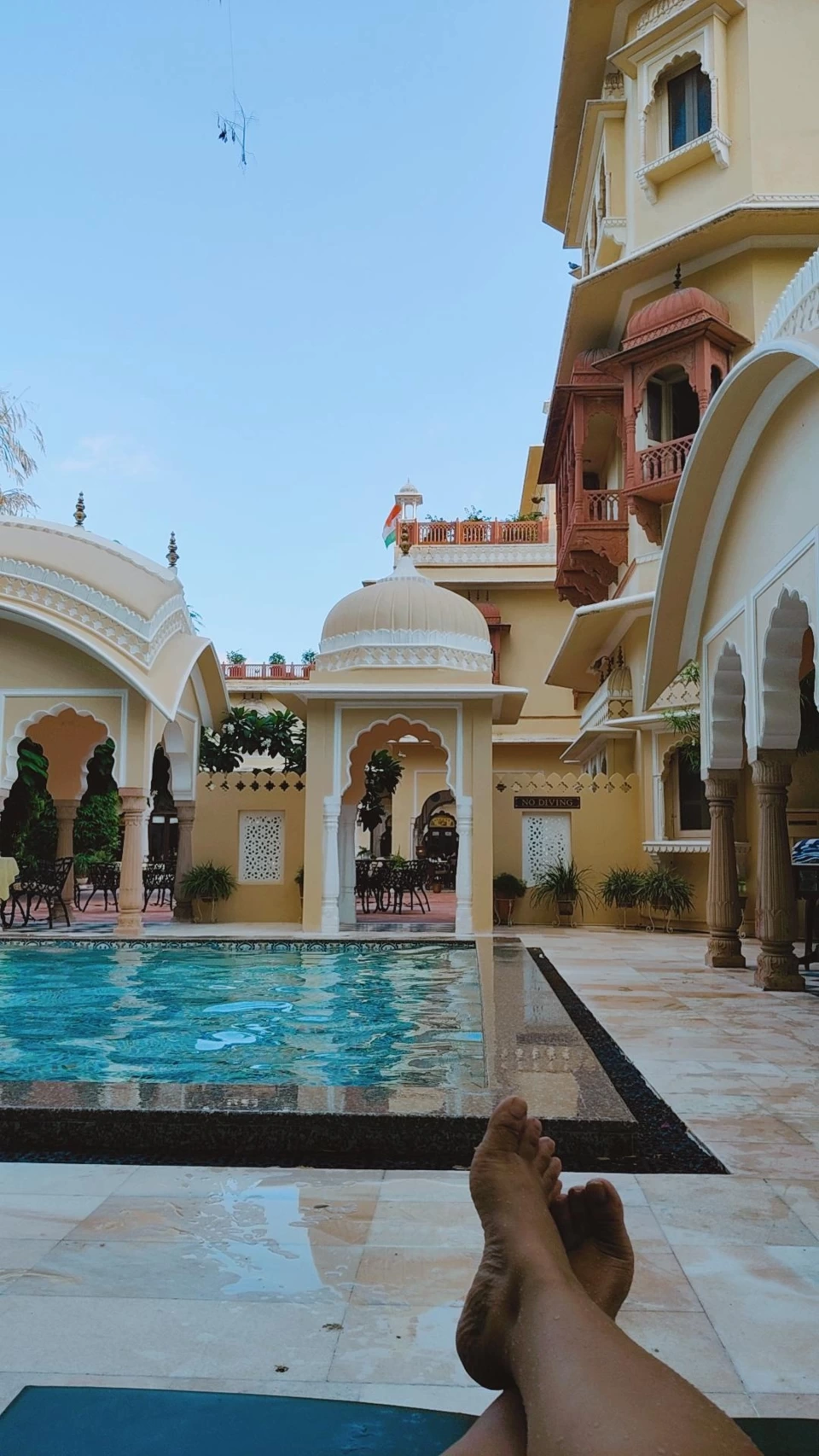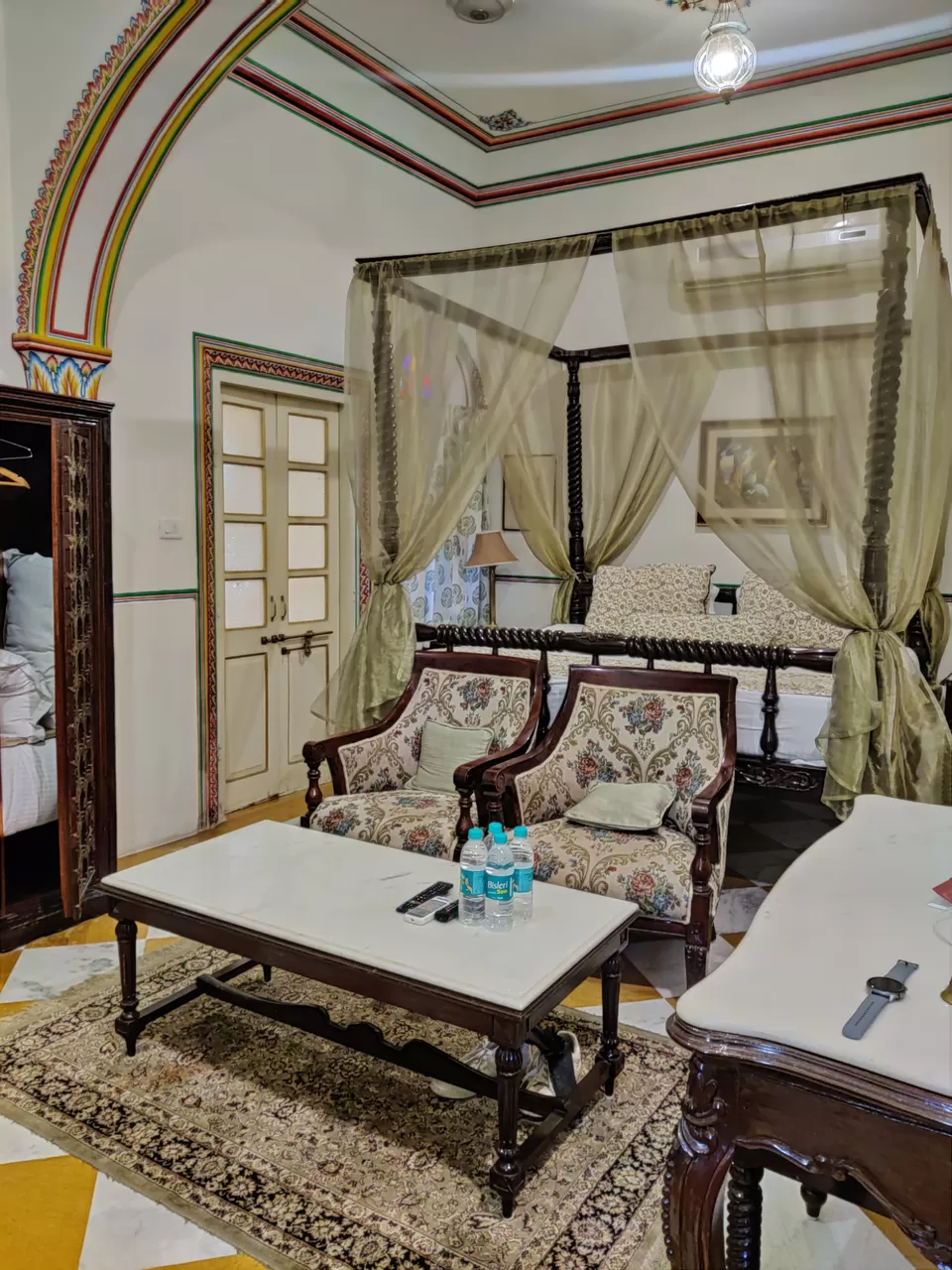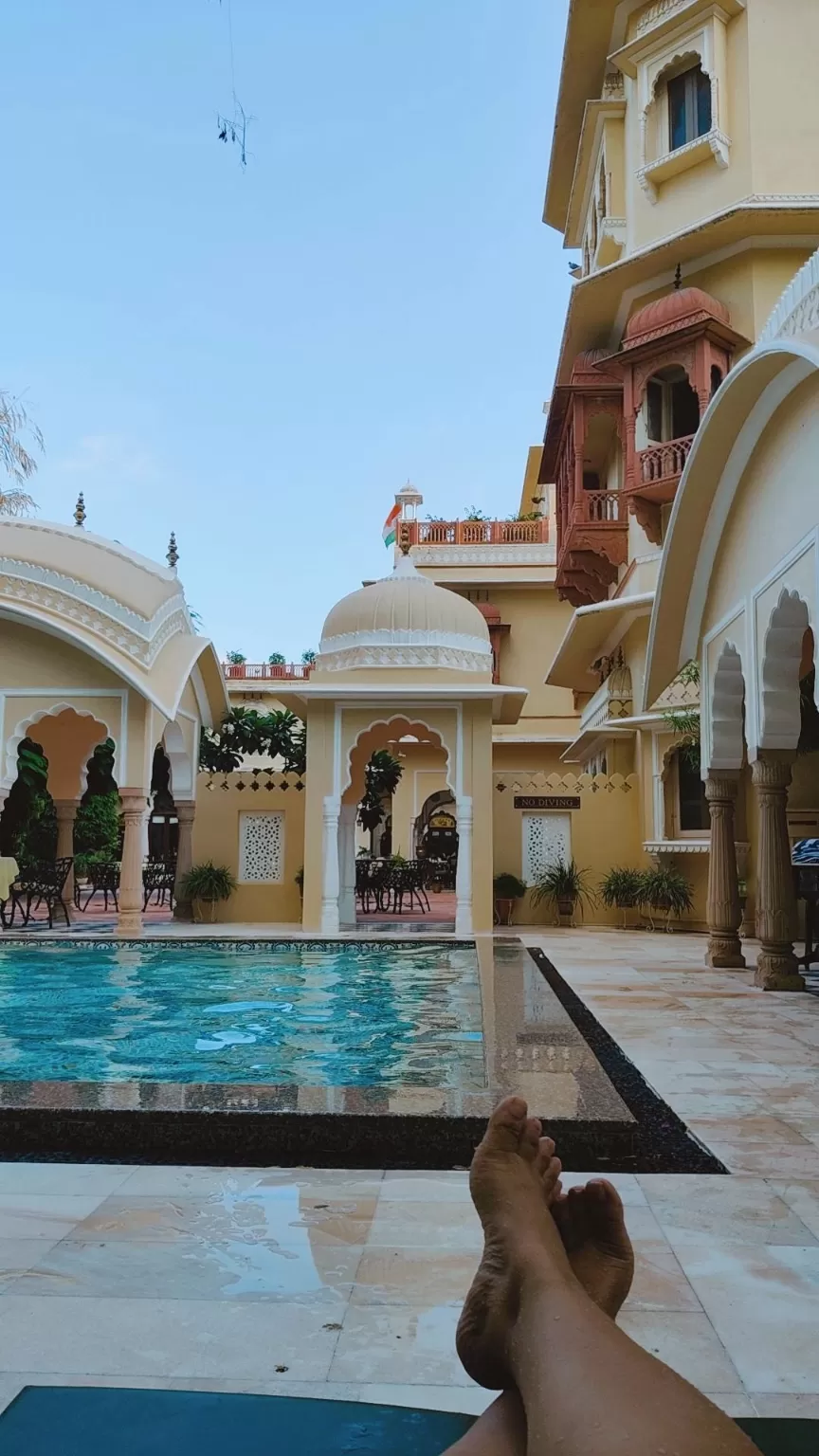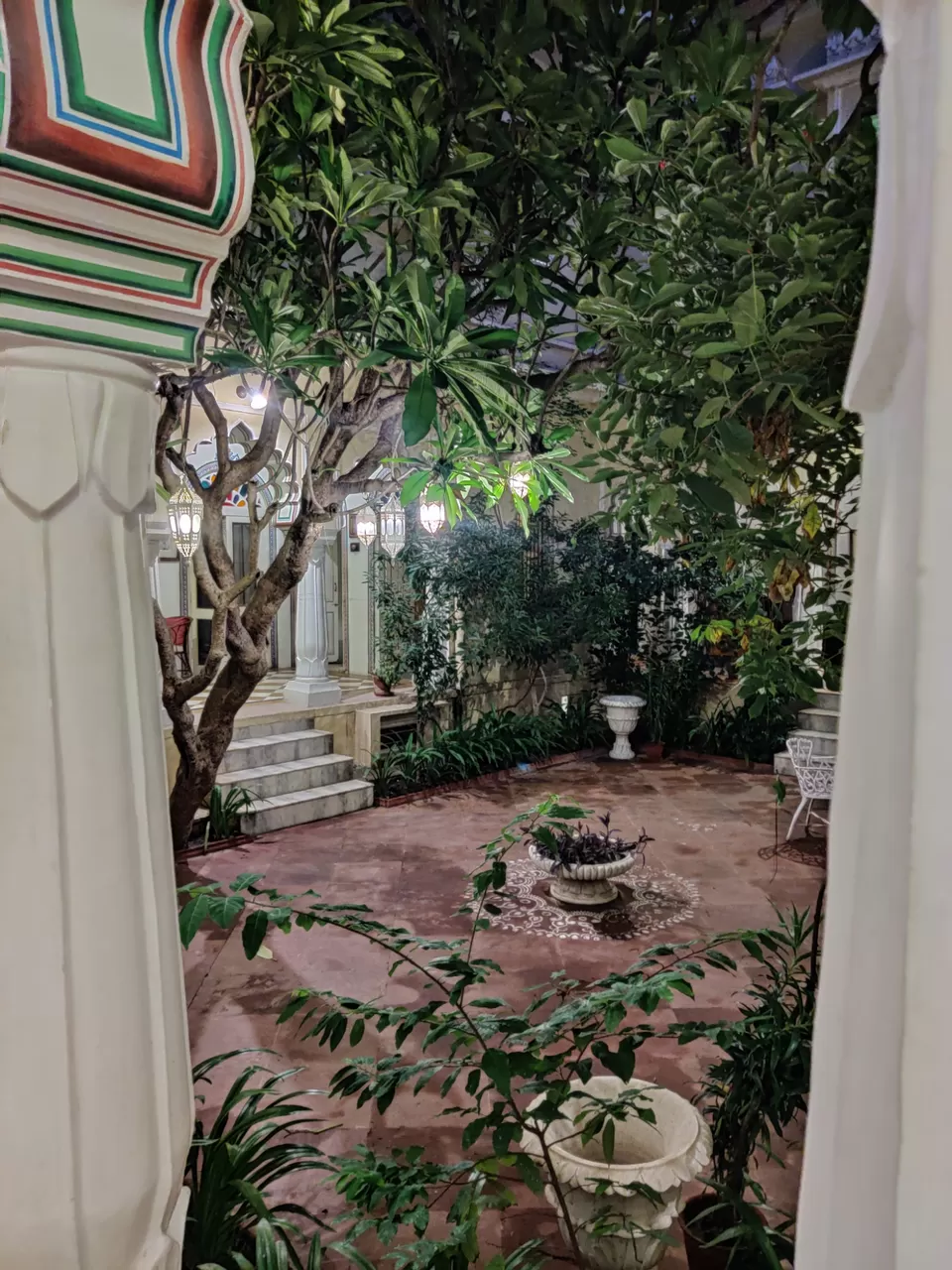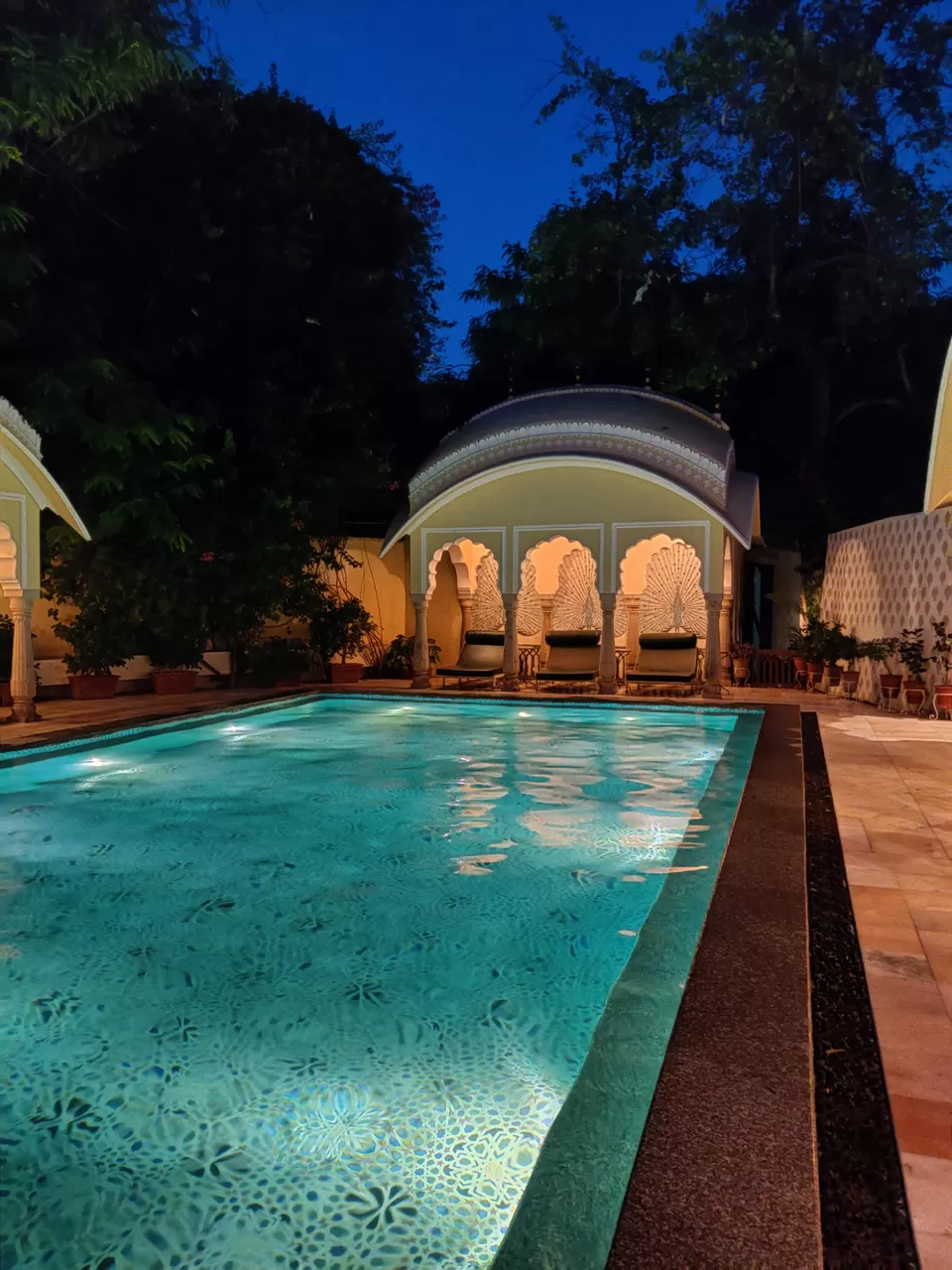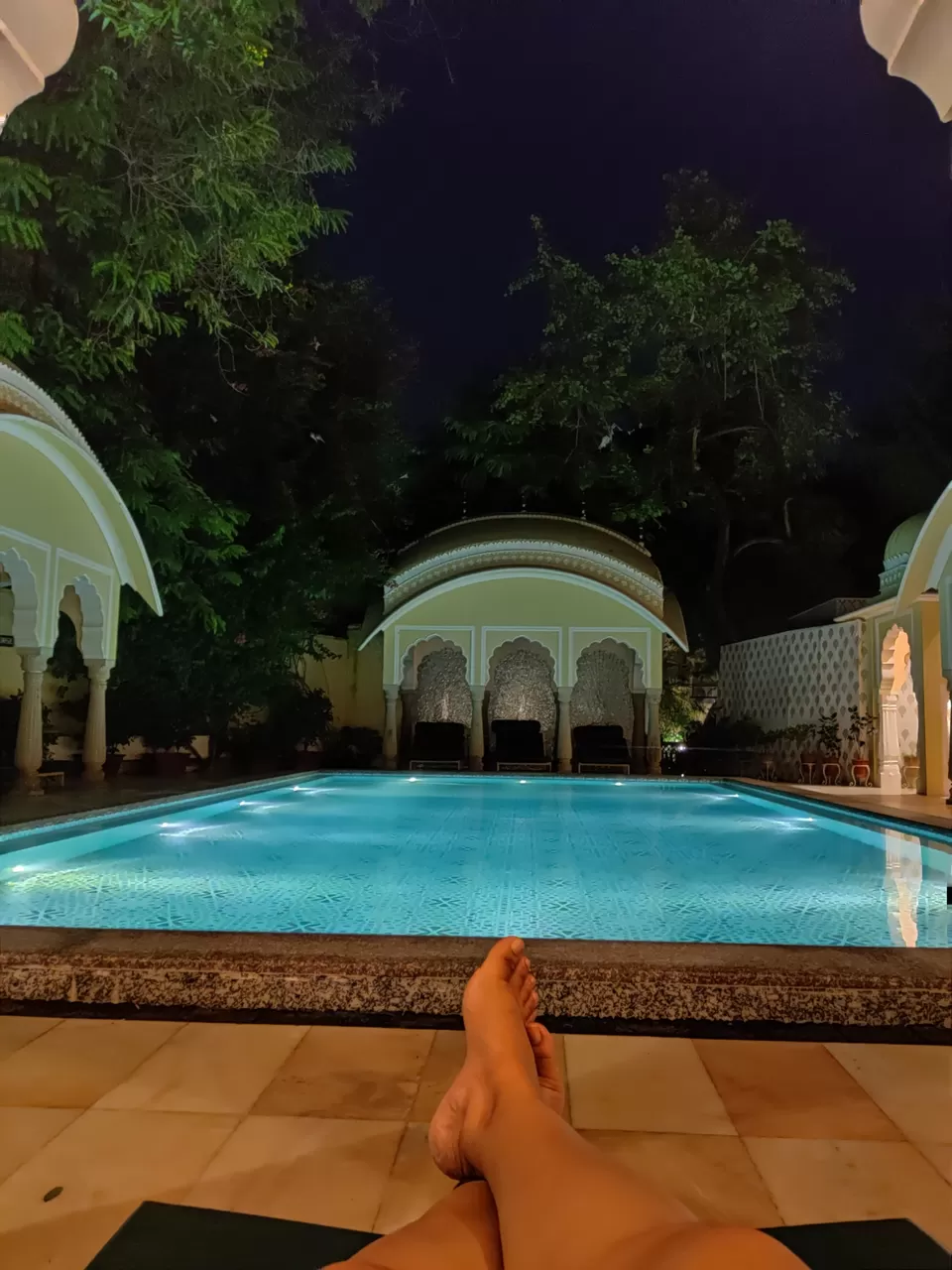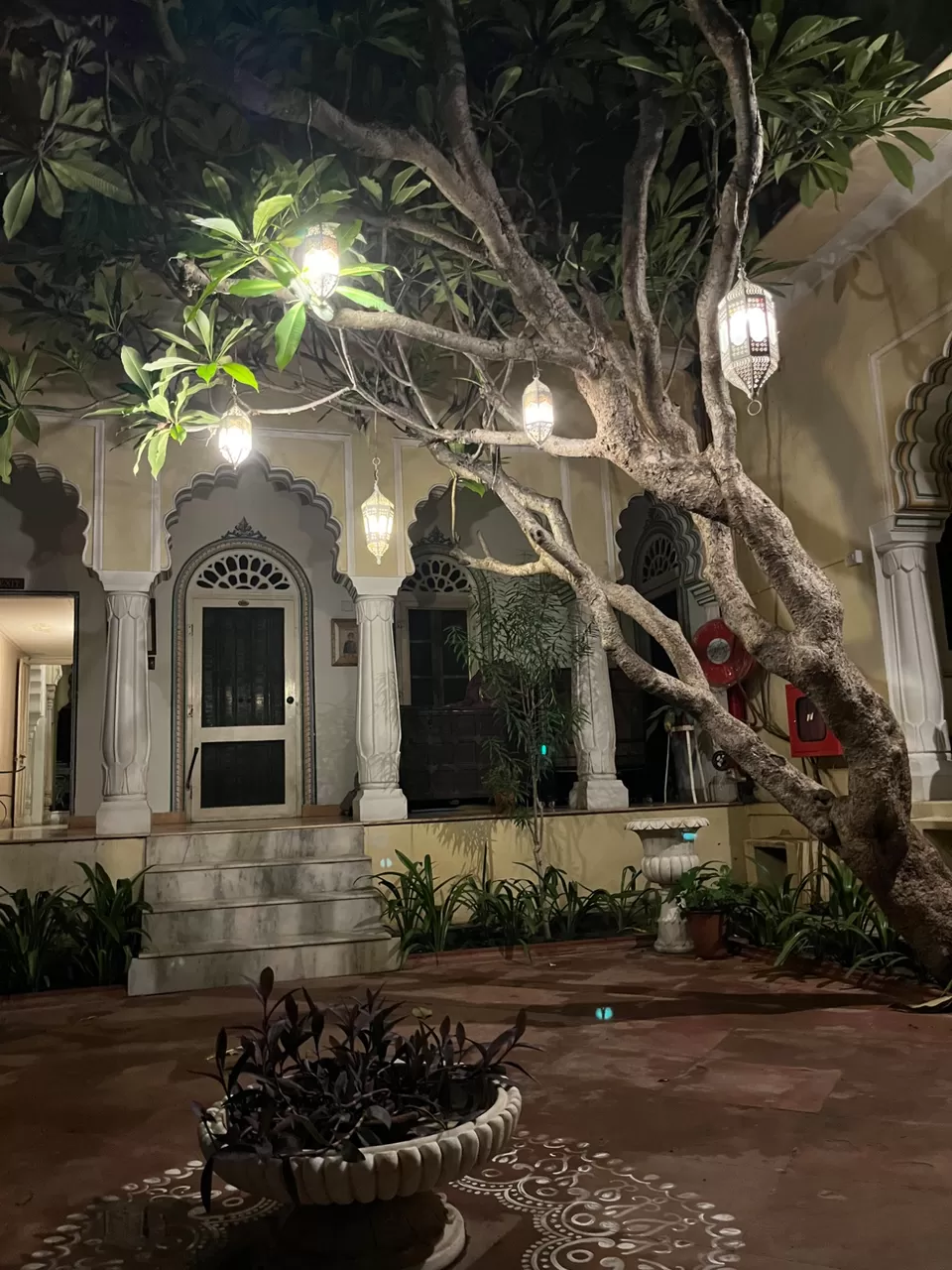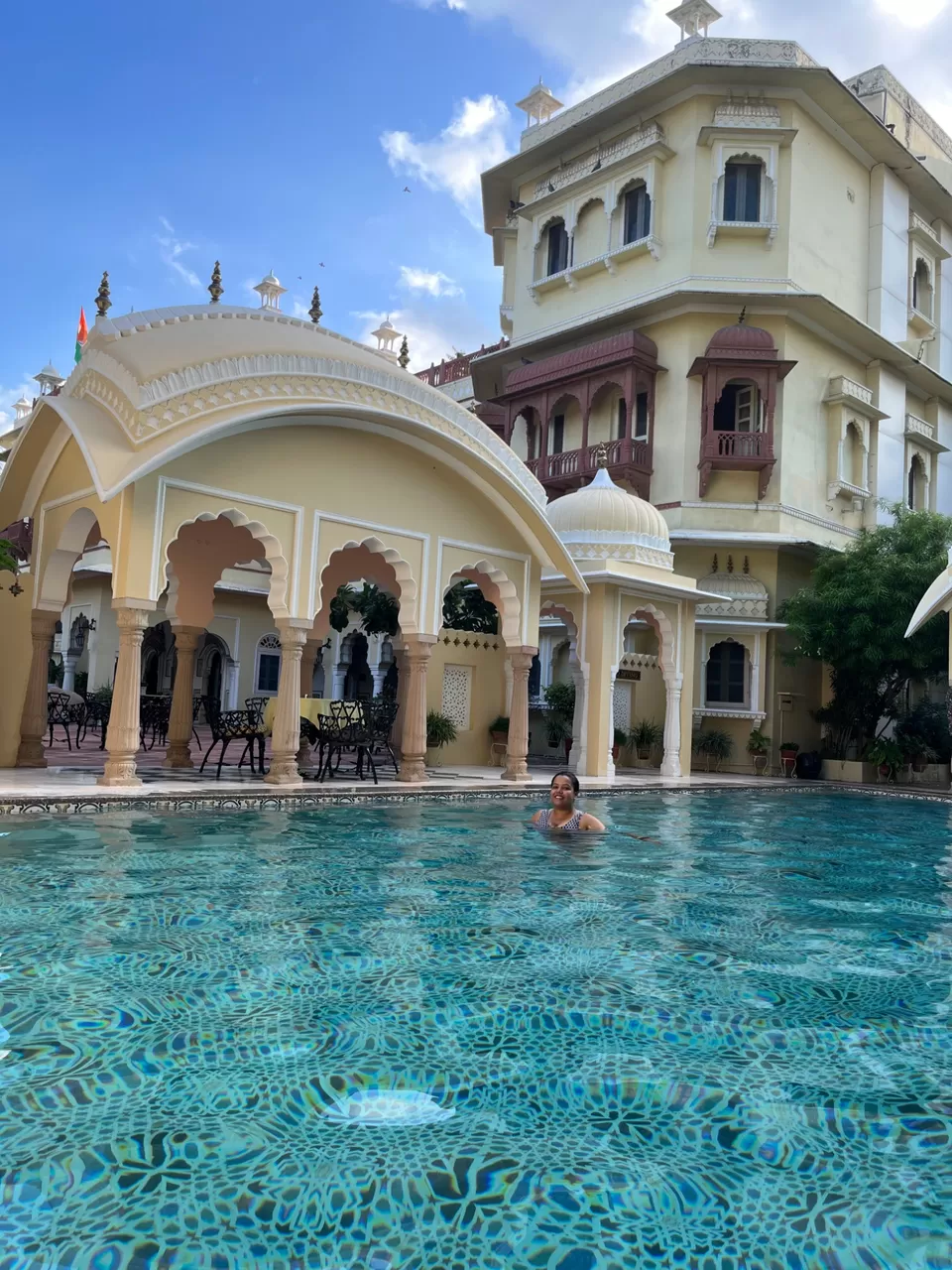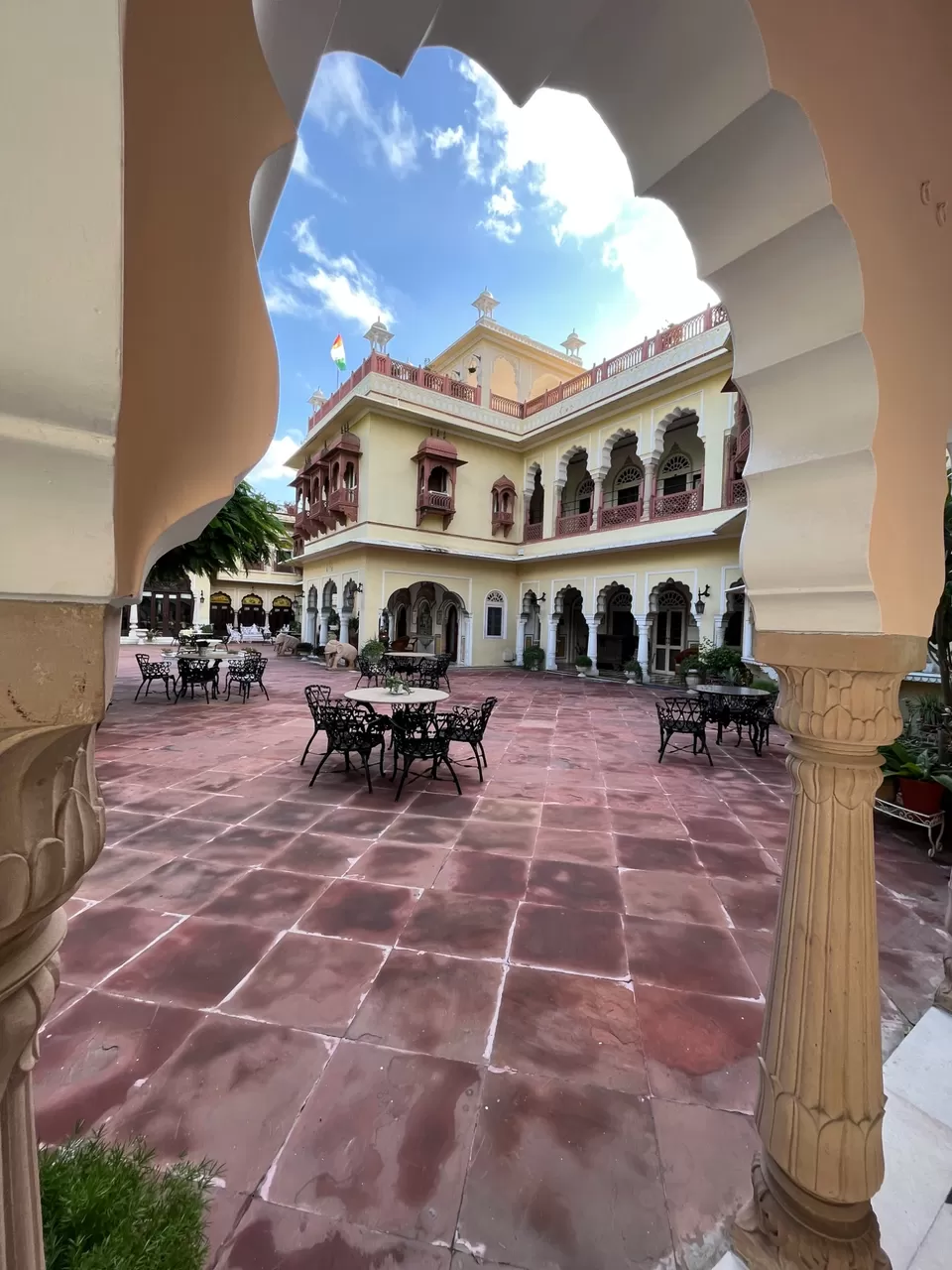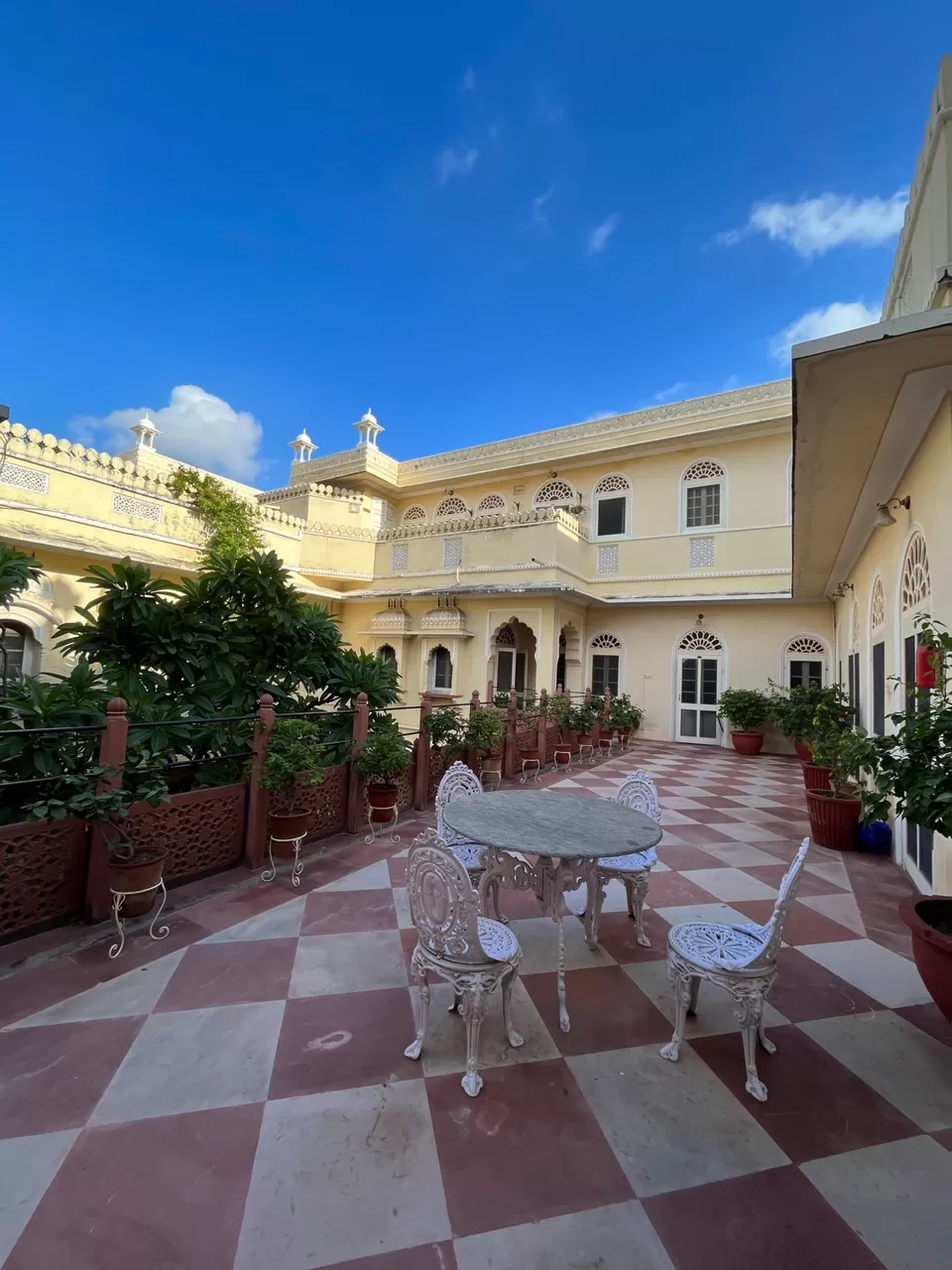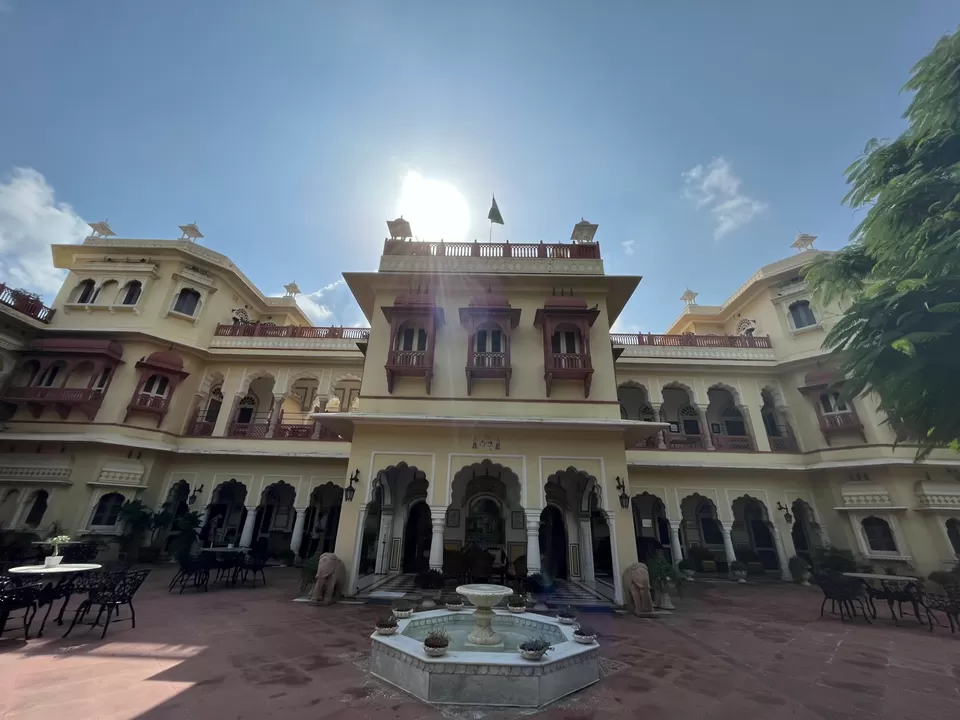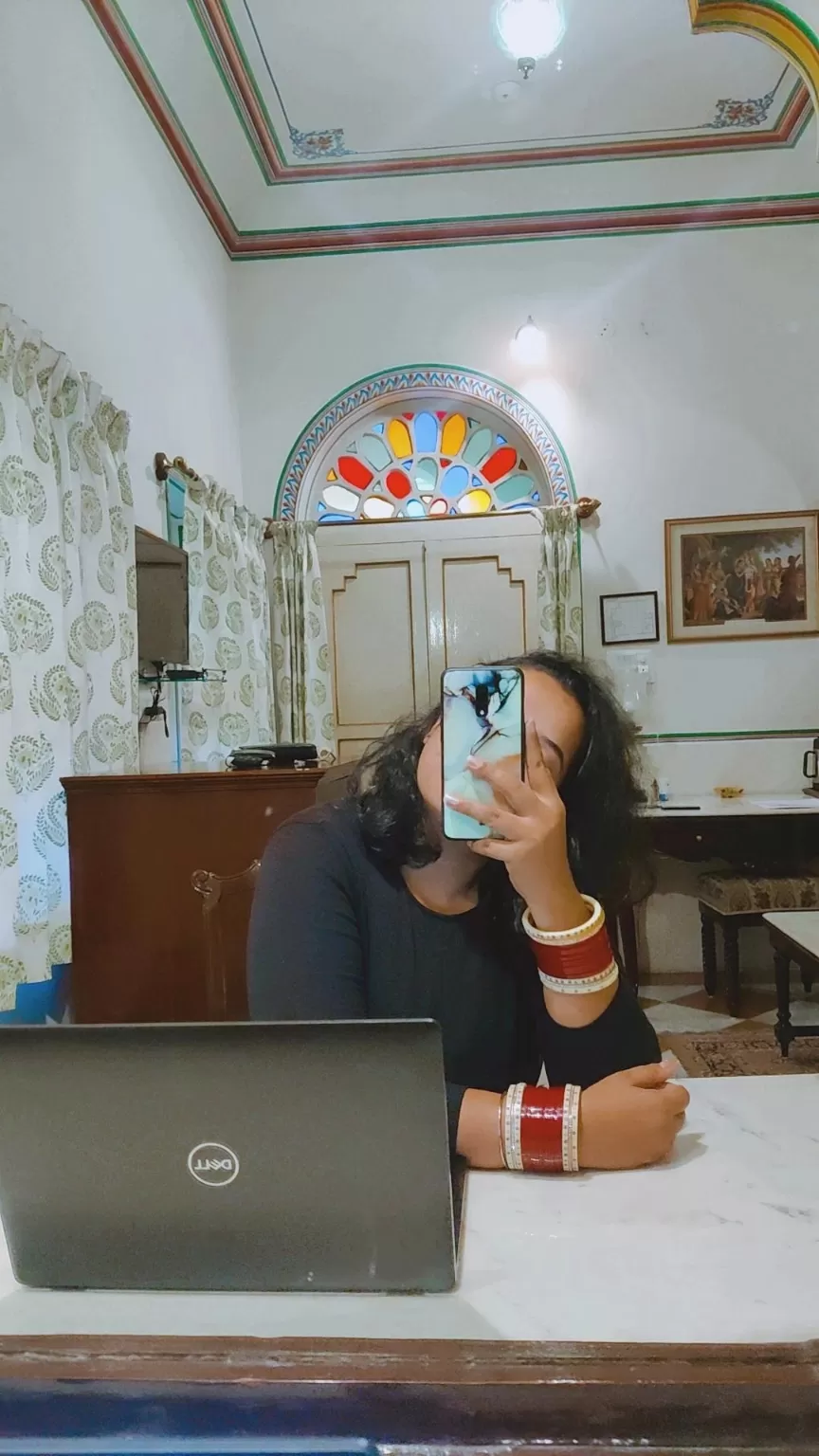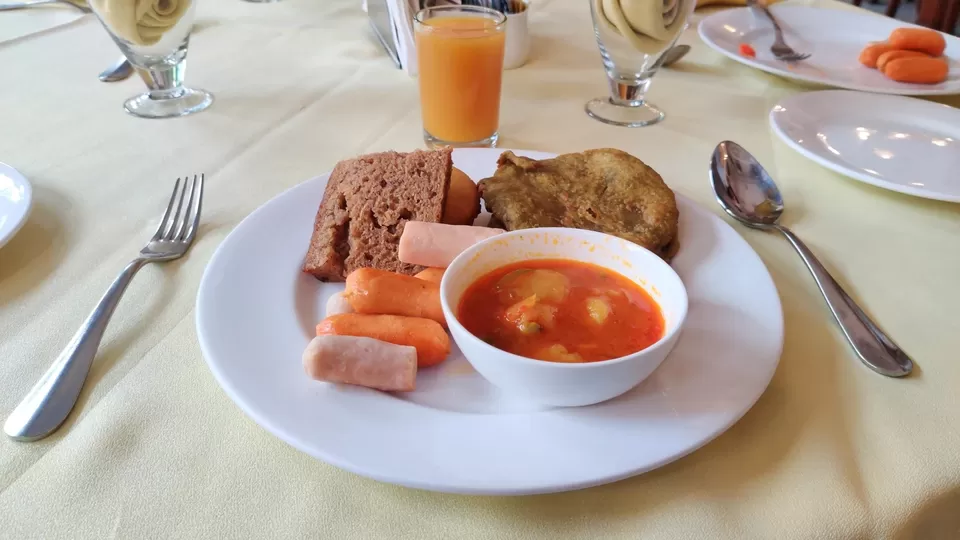 We zoomed to Jaipur for a day to take a quick break from the monotony of WFH. We were on a strict budget but also wanted to make the trip special as we were celebrating 6 months of wedding.
Long story short, I had scavenged the internet for budget-friendly heritage hotels. When I almost gave up, I came accross this Alsisar Haveli (no this is not a sponsored post). Nested in the heart of Jaipur, at a mere distance of 3 KM from Hawa Mahal, this petite haveli is just what I was looking for.
We paid 5k-ish (including taxes) for the room and also got a free upgrade as we were celebrating a special day. The rooms were small, yet cosy, elegant and royal. With a huge 4-post bed and antique furnitures it gave a perfect ambiance of royalty. The lighting of warm white was aptly placed to accentuate the motifs on the ceiling and walls of the room. To top it up, the room had a huge balcony attached which was opening to a little sitting space and the clear blue gorgeous sky.
As we descended to take a dip in the not so deep pool, we came across a beautiful aangan, closed on all sides with corridors and trees. It was aesthetic and had an old world charm.
The pool-side was yet another beauty, surrounded by Bougainville trees and chirping birds, not away from the city, yet so quiet and serene.
The food was good too. The room price was inclusive of complimentary breakfast which was oo-too-good. They served juice, choice of bread, cake, sausage, egg, puri-sabji, cornflakes, fresh fruits and many more options to start your day.
The Haveli is a small property but it fills your heart in a grandeur manner that too in a budget. This is an absolute favourite and I'd want to visit there soon again. I'll let the pictures speak for itself.