Jal Mahal is a palace in the middle of the Man Sagar Lake in Jaipur city, the capital of the state of Rajasthan, India. The palace and the lake around it were renovated and enlarged in the 18th century by Maharaja Jai Singh II of Amber.
A very beautiful place specially at evening. You just sit here and there at the fort. That fort is in the water. A small vendor market is there from where you can purchase small stuff or decorative things. People are very nice in my personal experience. But yes some tourists are pretty duckers. You can see them throwing garbage here and there.
City Palace, Jaipur, which includes the Chandra Mahal and Mubarak Mahal palaces and other buildings, is a palace complex in Jaipur, the capital of the Rajasthan state, India.
This is place is simply great located in the city of Jaipur. This is the home of King/Queen and family after they shifted from the Amer Palace located on the other part of the city on a hill top. A very beautiful Palace with wonderful Architecture. This is quite a famous place in Jaipur and one of the must visit while here. It is quite easy to reach here from any where in the city. The scenic beauty is Superb here. There is a museum as well here with all the previous kings who ruled Jaipur in past.
|| Visitor Information ||
Famous for : Monument Fort / Fortress History & Culture.
Entrance Fee : INR 500 for Foreign Tourists and INR 190 for Indians.
Visiting Time : 9:00 AM - 5:00 PM.
The City Palace is located in the middle of the old city wall of Jaipur. There is ample transport to the palace. You can either take a cab for local site-seeing or take rickshaws if you want to experience the Indian way of travel.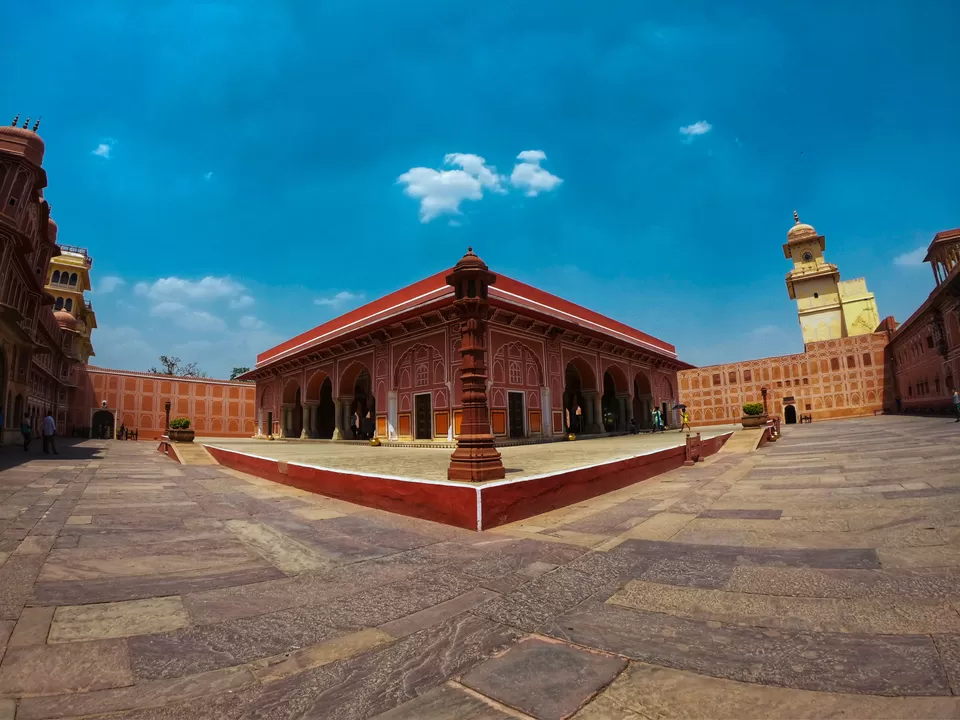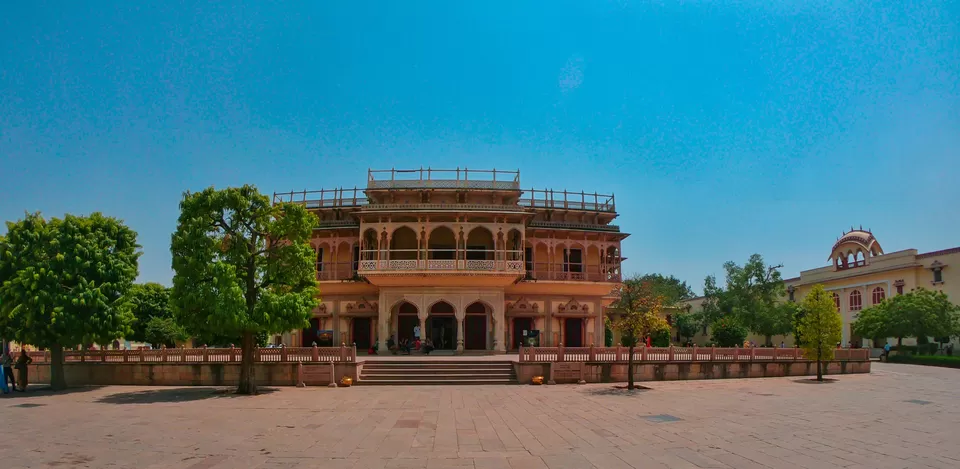 City palace is a place to see in the life time memories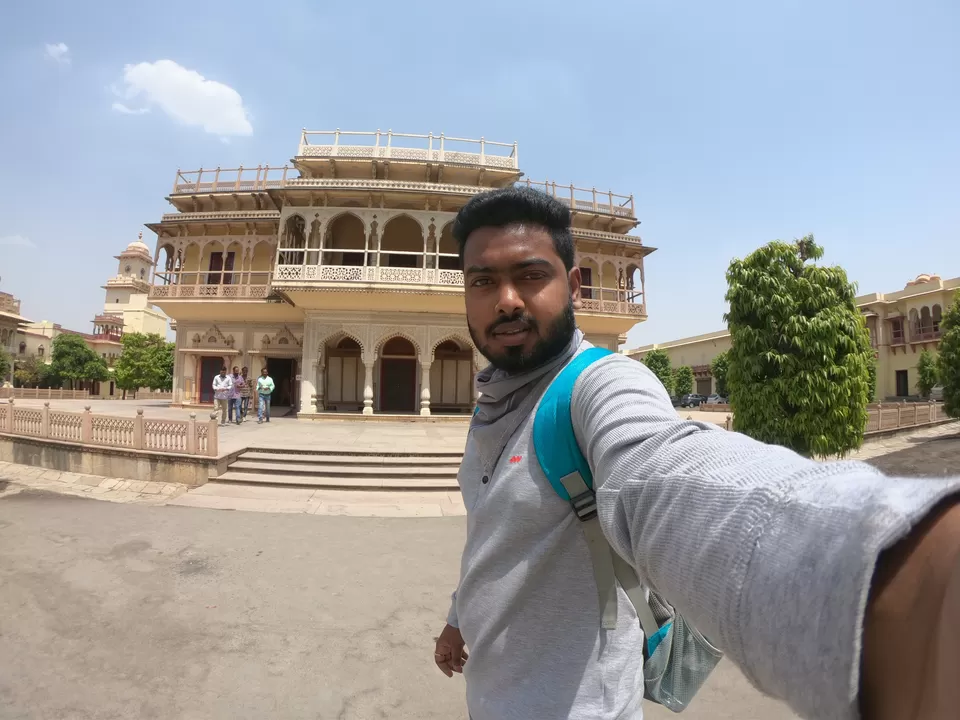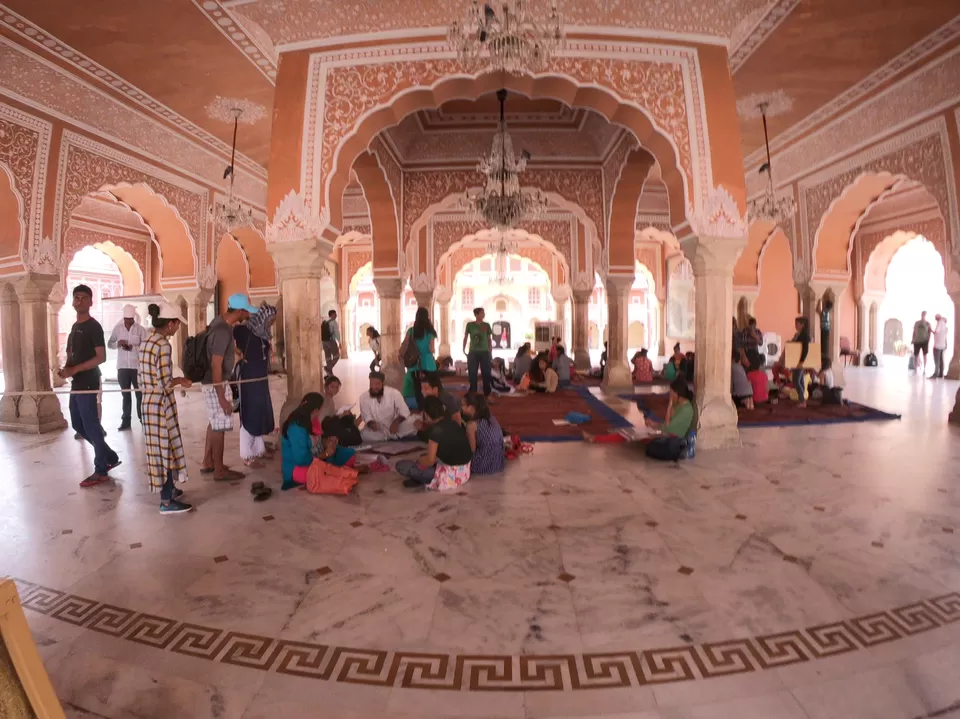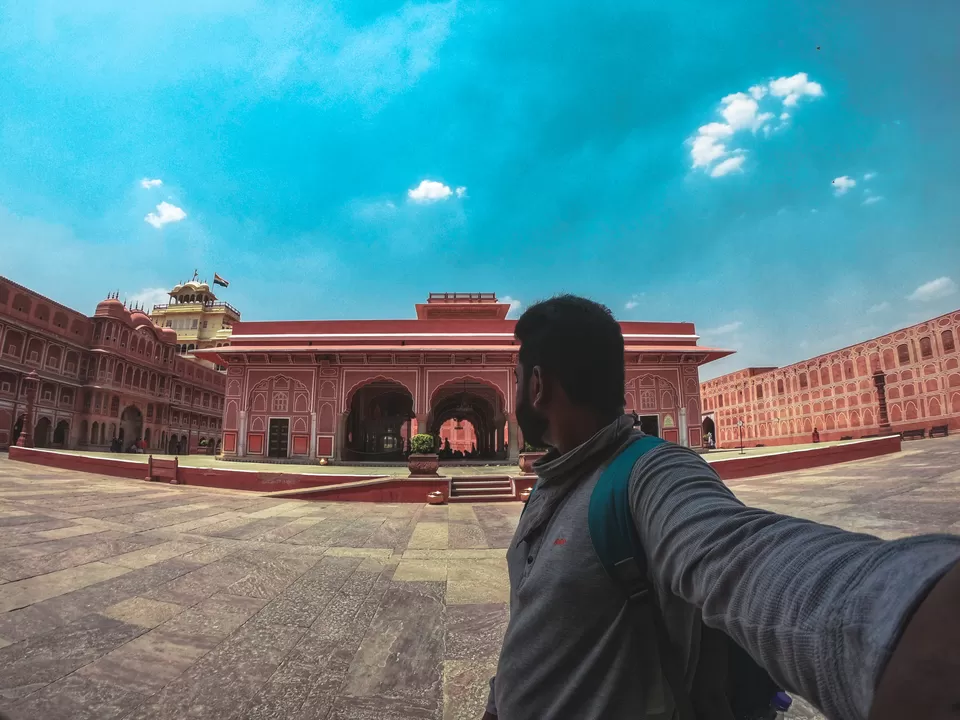 When i take picture of this Mahal then someone of guard says me what is this after seeing my GoPro Hero6 !
He : What is this?
Me : This is a Camera.
He : Its too smal.
Me : Yea ! But Its a great action camera.
He : How to take pictures with this ?
Me : Okey ! Come Here , Let's take a selfie togethere.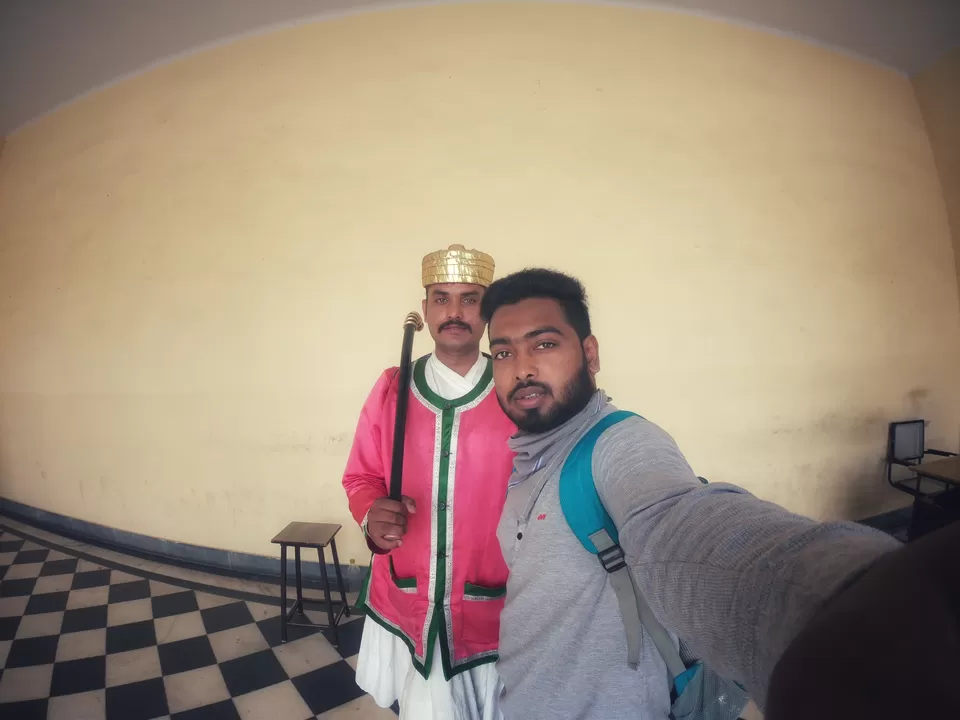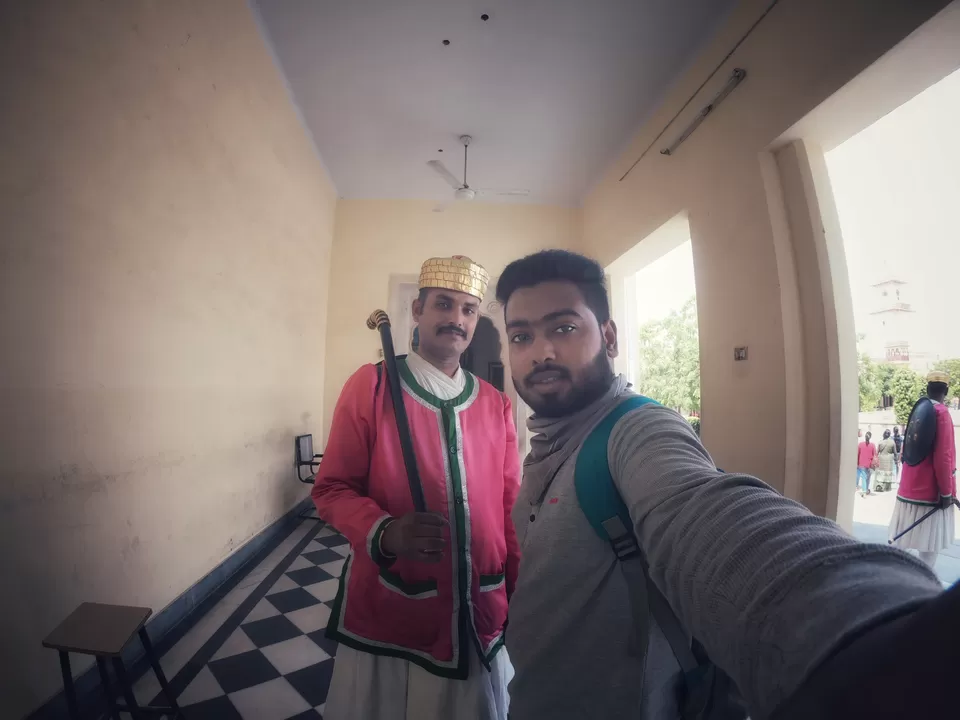 When i left from city mahal, i saw a man with Rifle ! Yea, He is guard of this mahal. I request him to take a picture of him & he said yes.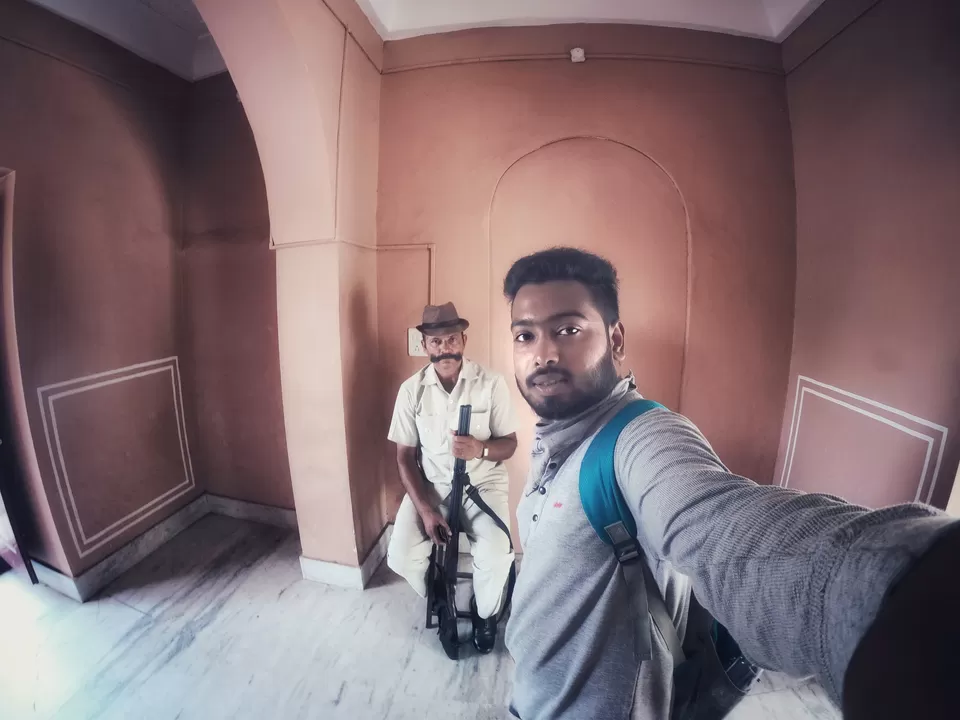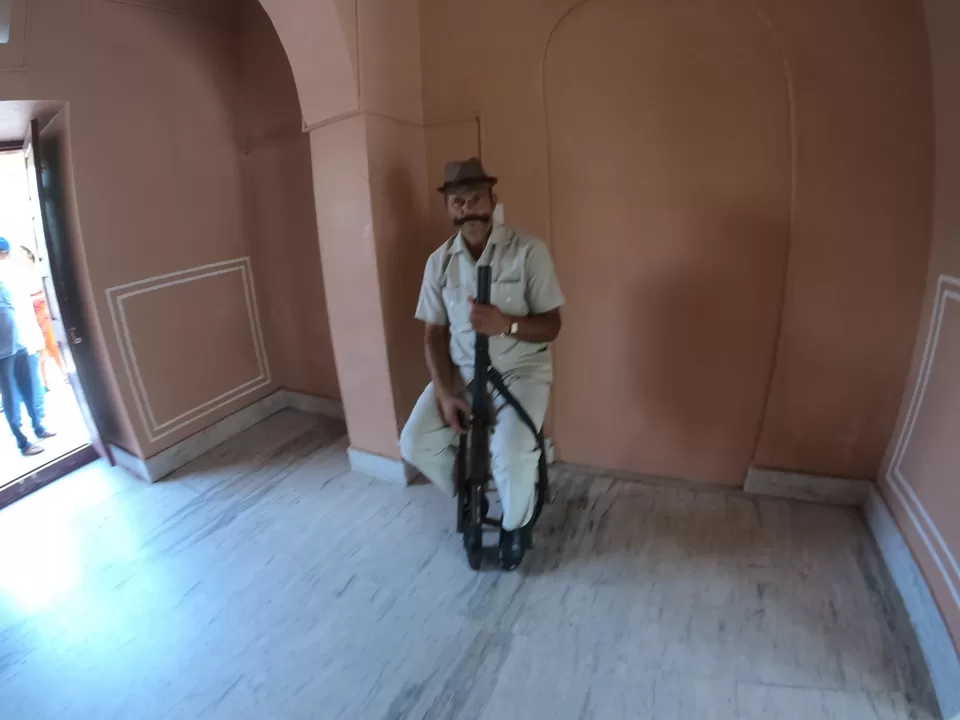 The best time to visit Jaipur is between October and March when it is relatively cooler. I was there in may. it was too much hot too much sunney weather.
Hawa Mahal is a palace in Jaipur, India. It is constructed of red and pink sandstone. The palace sits on the edge of the City Palace, Jaipur, and extends to the zenana, or women's chambers.
The building stands on a main street and the entrance is on the side not directly in front, might need to ask a local where it is as there's no signs. The building was hosting an arts exhibition when I attended which for me was more interesting than the building. Like all architectural monuments in India, you need a guide to really appreciate what you're looking at, the Hawa Mahal literally feels like just an open set of rooms otherwise with no stand out features apart from the exterior. Nice historical place beautiful architecture and building exterior but lacks the same inside.
One of the most visited attractions in the pink city Jaipur ! The place closes by 6pm or so and hence the best time to visit is by early afternoon. You can have great views of the city from upper floors of Hawa Mahal. The architectural marvel that it is, will bring out the photographer in you. There's also a cafe inside for quick bites and coffee. Historical importance is written at several places or one can also get audiobook on rent for detailed information.
There's a huge market that spreads across the street. However for genuine shoppers, it is advisable to look for other market in the city.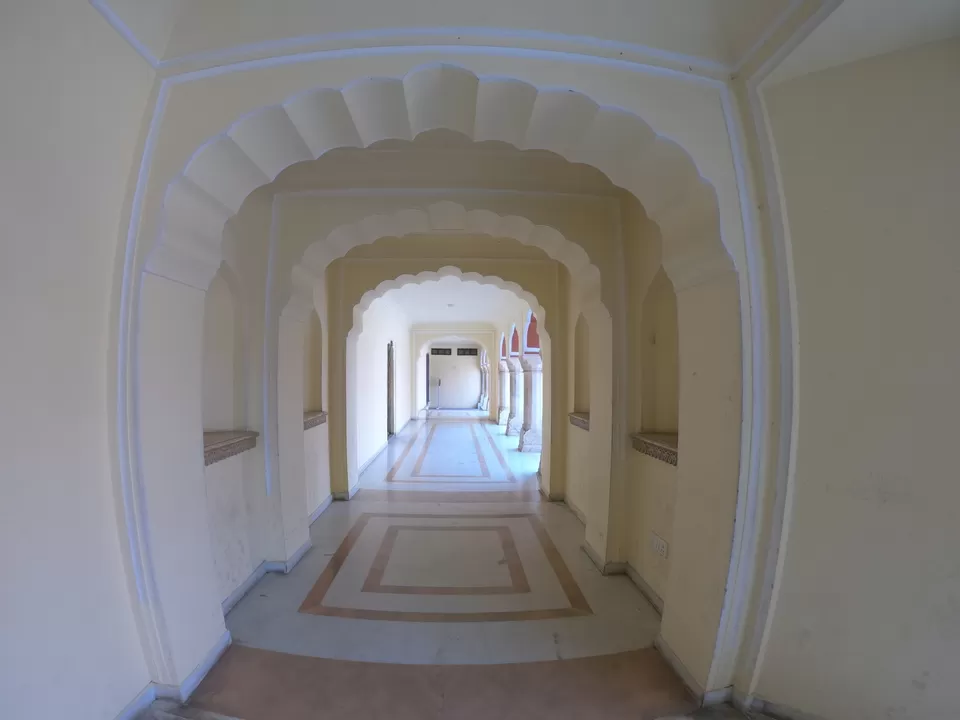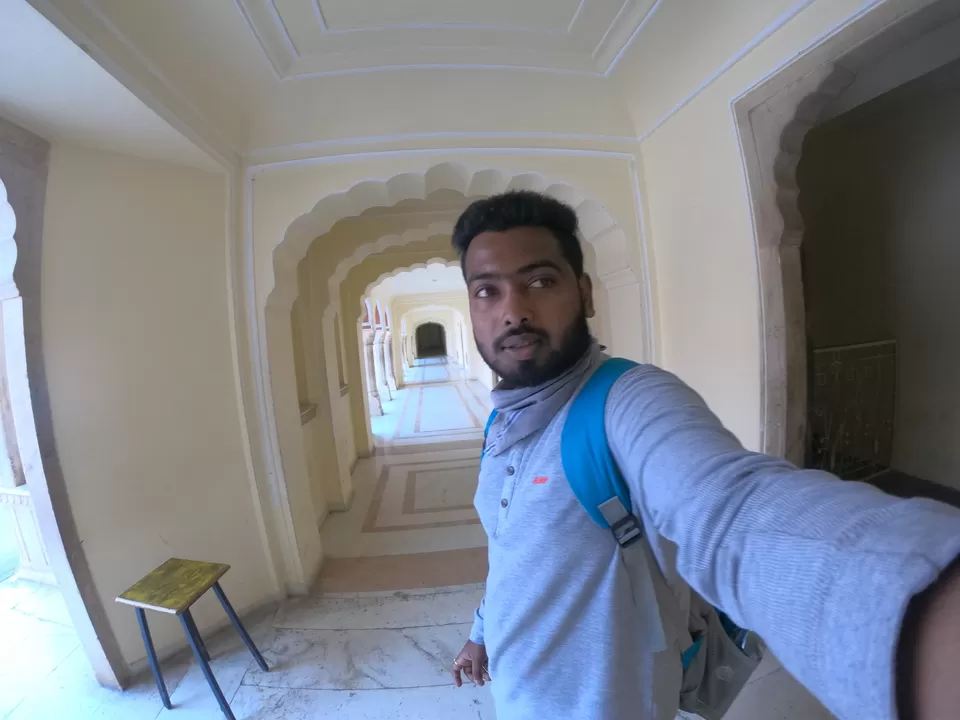 The historical reason for the uniform colour of central Jaipur lies with the absolute power of the Maharaja (Sawai Ram Singh) over his capital and his extreme strategy to impress Prince Albert during his 1876 tour of India.
Jaipur was the first planned out city of India and pink was chosen because it means "hospitality' and the Queen and Prince were visiting. "Welcome, we painted our stucco pink for you!" The sandstone itself had a pink tint to it. Fast forward to present day and by law, the capital city is still pink.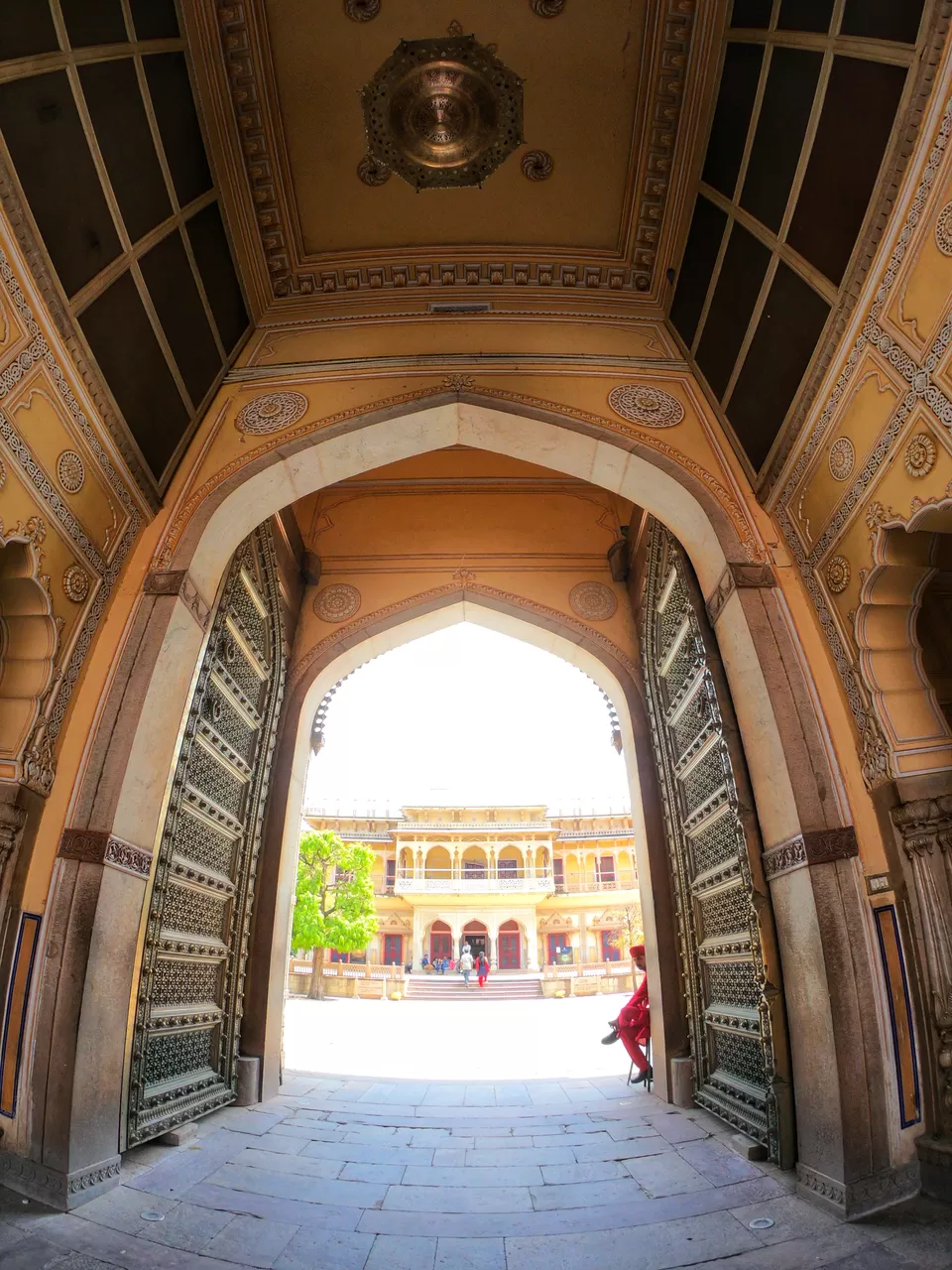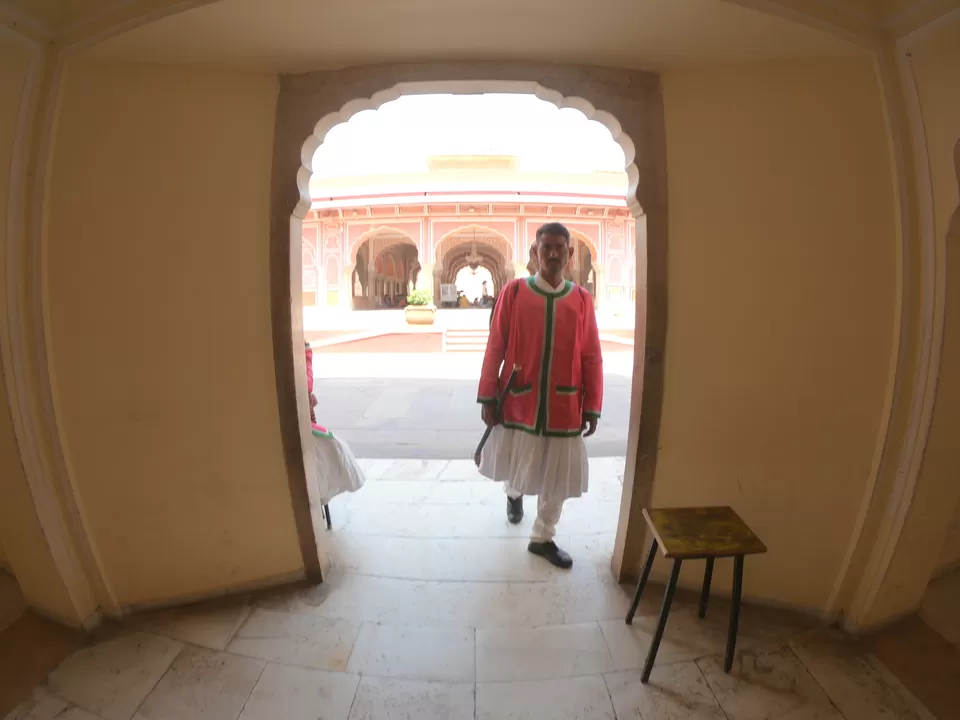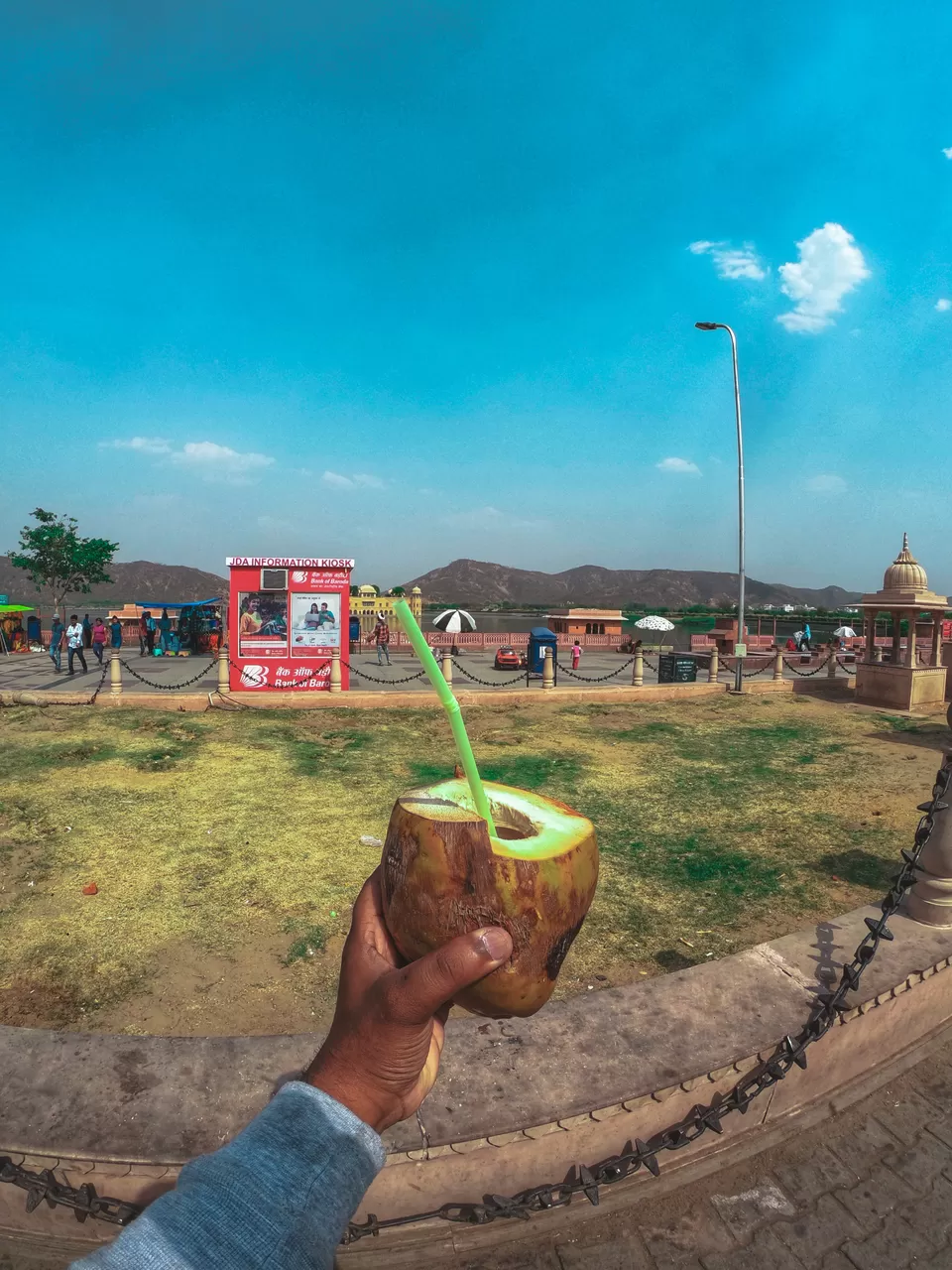 Did you enjoy this post ? Let me know in the comments or by sharing it with the social media links! I'd love to keep giving you travel tricks & tips so feel free to subscribe by e-mail in the big purple box below. Don't forget you can follow me on Facebook , Instagram , Youtube.