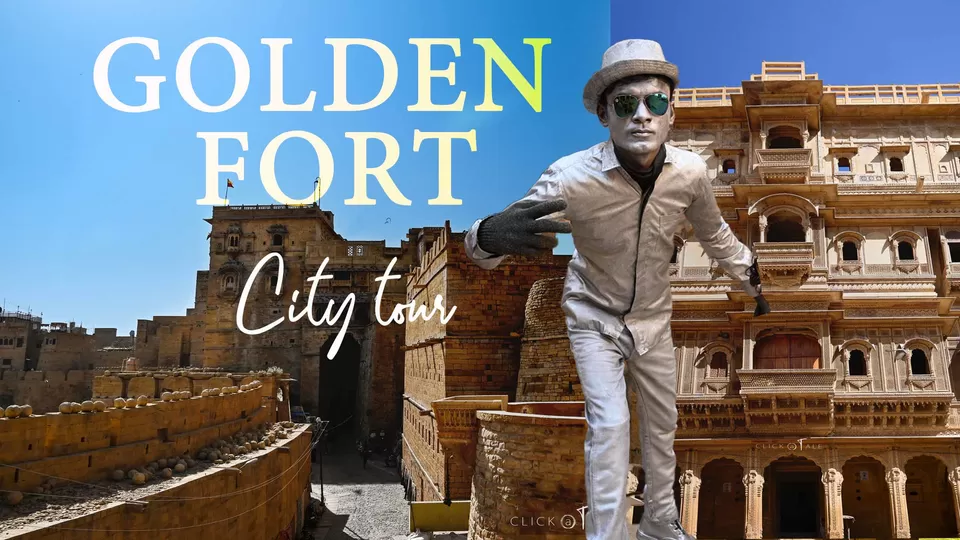 Jaisalmer Fort is the second oldest fort in Rajasthan, built in 1156 AD by the Rajput Rawal (ruler) Jaisal from whom it derives its name, and stood at the crossroads of important trade routes (including the ancient Silk road).
It is believed to be one of the very few "living forts" in the world, as nearly one fourth of the old city's population still resides within the fort. For the better part of its 800-year history, the fort was the city of Jaisalmer.
Jaisalmer is indeed the trip of a lifetime and irrespective of which season you decide to visit; you must come prepared for it.
1. Winter season
Best time to visit Jaisalmer is between October and March, when the temperature is between 10°c to 27°c. Winter is when Jaisalmer comes alive with all its vibrancy. Showcasing its rich heritage, Jaipur allows you to partake in the glorious legacy that it has so generously shared with the world.
While daytime is warm and pleasant, nights can be cold. Carry warm clothes and stay snug.
Tips: Plan and book in advance. Jaisalmer attracts visitors from across the world in winter and hotels are likely to be sold out soon.
2. Monsoon
Though monsoon (July -September) is not exactly the end of the harsh summer, but it definitely is the beginning of a cool and pleasant winter. Those looking to escape the heat and the crowds will do well to visit Jaisalmer during the Monsoon. But if you are looking for a good deal and wish to get Jaisalmer off your bucket list, Monsoon is a good time to visit. You will get good deals on hotels in this season.
Tips: Carry an umbrella. No no, you don't need it for rain. Winds ick up speed in the Monsoon, so you can use the umbrella to protect yourself from a sandblast.
3. Summer season
April to June are summer months in Jaisalmer. It is a season best avoided. Weather of Jaisalmer in summer is not ideal for travel and sightseeing since daytime temperatures make it nearly impossible to step out. You can consider visiting Jaisalmer in summer if you are on a shoestring budget. If you are a budget traveller, this is the best season to get excellent deals on hotels. Also, the place will be noticeably tourist-free, allowing you to visit most places at your leisure.
Tips: Avoid summer
Carry only loose, cotton clothes that will cover you fully. Carry an umbrella. Keep yourself hydrated.
You can check out these videos to get more details about Jaisalmer
The city of Jaisalmer is steeped in culture and tradition. If you are lucky, you could catch a performance by folk dancers as you walk along the streets of this ancient city. Enjoy your Jaisalmer trip
Stay safe, be happy and travel more :)
#India #Exploreindia #Rajasthan #Jaisalmer #Goldenfort #Travel #Art&Culture