LEH, many been here, many yet to go. It's a dream of every biker to ride here & every traveler to wander.
I started my journey to Leh from Mumbai. We flew down to Jammu. 3 reasons why I choose flying to Jammu over Leh.
1) Flights were cheaper by 8-10k per person compared to Mumbai-Leh-Mumbai
2) I wanted to visit Vaishno Devi
3) Leh "Road trip" toh banta hai boss!!!
We drove down to Srinagar after visiting the shrine. The day was long & tiring as the journey was approx 8-9 hrs ( Google maps shows 6 hrs). It was getting more tiring after listening to some 90's alien songs...????
#TraveLikeAPro Don't miss out to watch Saffron fields on the way to Srinagar.
SRINAGAR
Reaching Srinagar was refreshing. We had booked our accommodation in the middle of the lake. It was a small island ( so-called) known as Nehru Park. Our hotel, Green View, was based in Nehru Park & had all the basic amenities. The owner also has his "Houseboat" attached to his house on the land.
Something interesting I got to know when I went there. Nehru Park has a garden & few shops on it. You have access to the boat ride if staying on the island or in the houseboat. To say in simple words, they were like the rickshaw or taxi on the lake. The evening was spent on Shikara ride.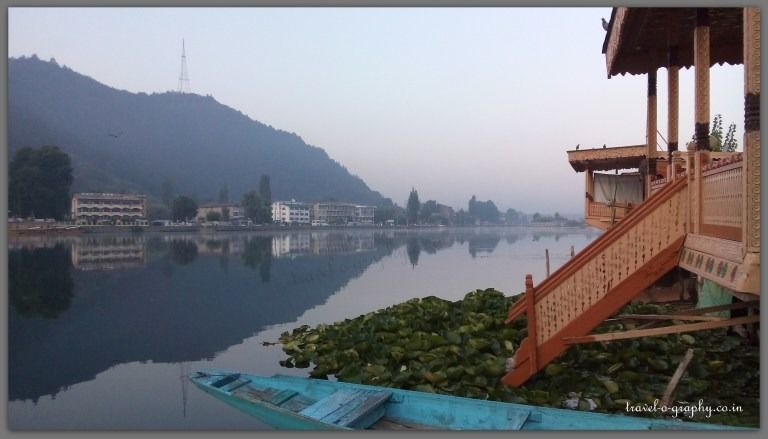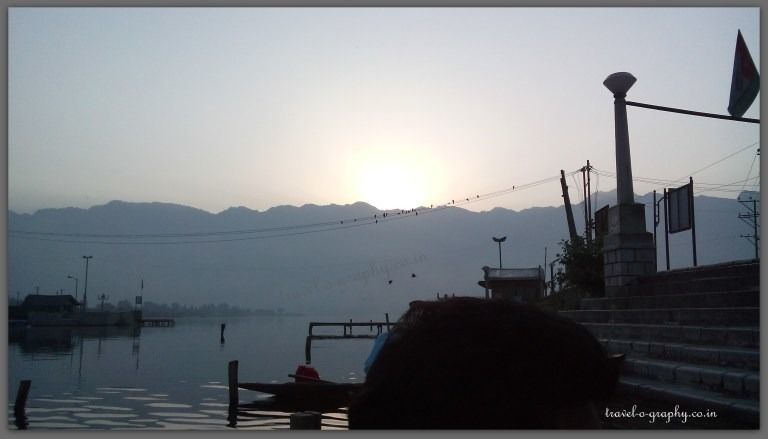 NAGEEN LAKE
Nagin lake also has a number of Houseboat. This is little calm & in a quite location. Opt for Nagin lake if you want to stay away from the crowded place. Next day was again a long day but was filled with excitement & thrill. Yes, coz we were heading LEH.
Srinagar ⇒ Drass ⇒ Leh
Every turn we took gave us a glimpse of different shades of Kashmir, rather India, as it is always associated with filth. But believe you me, Kashmir is no less than Swiss. Even the water passing by from the alley was as clean as that in the river. Past Sonmarg we could also find some tents nailed by the river side.
So get your selfie mode on. The roads here are in very bad condition due to landslides. They are restored at certain intervals by Border Roads Organisation.
ZOJILA PASS, the first point of entry to Ladakh as well as adventure.
It is one of the deadliest road in the world, which leads you to the heaven.☁☁ And hence every biker's dream to ride here.
#TravelLikeAPro: Srinagar to Leh is National Highway 1.
You have to spend at least 2 hours to know how jawans fought the battle. Visiting Kargil was the best part of our entire Leh trip. Moving further to our destination our next photo stop was FATULA Pass, which is at the highest point on NH1.On the way, you can also find lots of Apple & peach trees on the roadside. Driving from Srinagar to Leh, helps you to ascend to the altitude slowly. Which in turn helps you to get acclimatized to the thin air in the higher altitude.
#TravelLikeAPro The day when you land, do not plan any sightseeing, as the change in the altitude might affect you. Get acclimatize to the weather conditions.
Srinagar to Leh is approx 12-13 hours drive, hence it is recommended to break your journey in Kargil for a night & proceed further the next day.
There are no shops or dhaba's for a longer stretch, be sure you carry sufficient amount of food & water.
People with heart or lung ailment may face difficulties at high altitude. A pre- medical check-up is always suggested.
Altitude sickness or Acute mountain sickness (AMS) happens if you go to higher altitude & ascend faster. To get accustomed to the altitude, please walk & breathe slowly for initial 2-3 days.
General symptoms of AMS are headache, nausea, fatigue, lightheadedness, shortness of breath. Carry suitable medicines after consulting your family doctor.
If you are flying directly to Leh drink fluids frequently ( preferably non-alcoholic) & don't smoke.
Be aware of the shooting stone, while crossing all the Pass.
Charge your phone & Camera battery.
This post was originally published on Travel-O-Graphy.