Amidst the beautiful valley of Kashmir and the thrill-seekers paradise- Ladakh; Jammu often feels unremarkable. Driving on the roads of Jammu, on the way to Sunderbani, I realised how underappreciated the region is. You can find a video blog on this wonderful getaway on my youtube channel.
Why go to Sunderbani?
The name does justice to the place because there is no region as "Sundar" (Beautiful) as Sunderbani. Have you ever been completely surrounded by rocky brown mountains and then suddenly shifted to such unending greenery? Have you gone on for miles and miles with shifting scenes, small dhabas on the way and people so sweet they melt your heart with a smile? That's Sunderbani for you. The road from Jammu to Sunderbani stretches amidst magnificent mountains and trees. Every curve of the road brings a better view in sight with picturesque surroundings.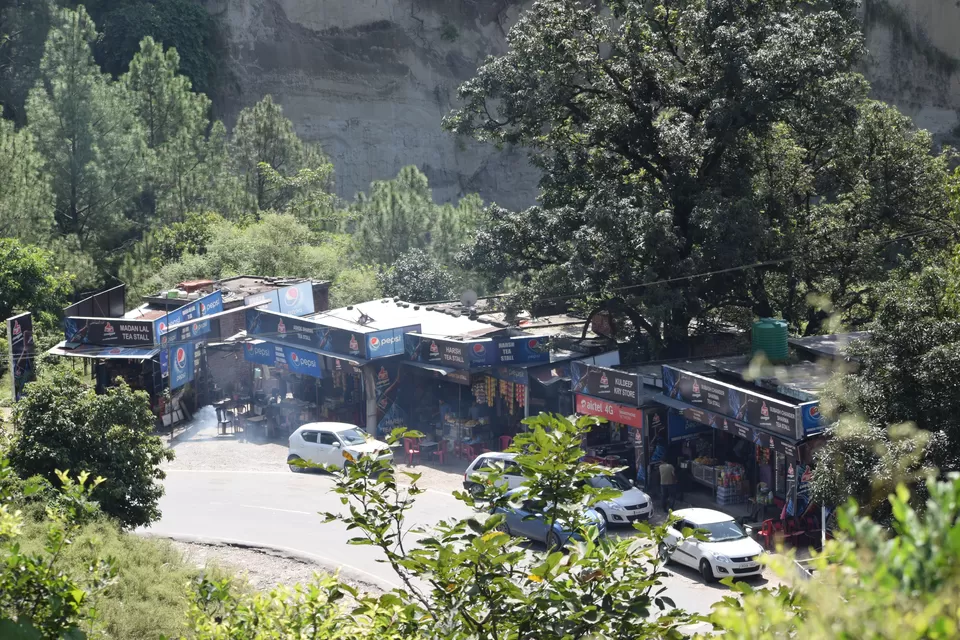 Stops On the way
There's a temple on the Jammu-Poonch highway, before Bambla and after Akhnoor. The temple is known as Kalidhar temple because of the popular belief that there used to accidents on that road before the temple was constructed. Yet, after the temple was set up, accidents stopped. Every traveller is sure to stop at this mandir to hear the mythical tale and try out the famous "barfi" (sweet).
Near the temple, there are two-three sweet-vendor shops that sell amazing 'barfi' which attracts tourists and locals alike. Though I may not have much of a sweet tooth, I still enjoy the occasional delicacy. The temple has a priest who engages in conversation much like a tour guide without even charging a penny. Getting a tilak from this temple is believed to bring good luck for the entire journey.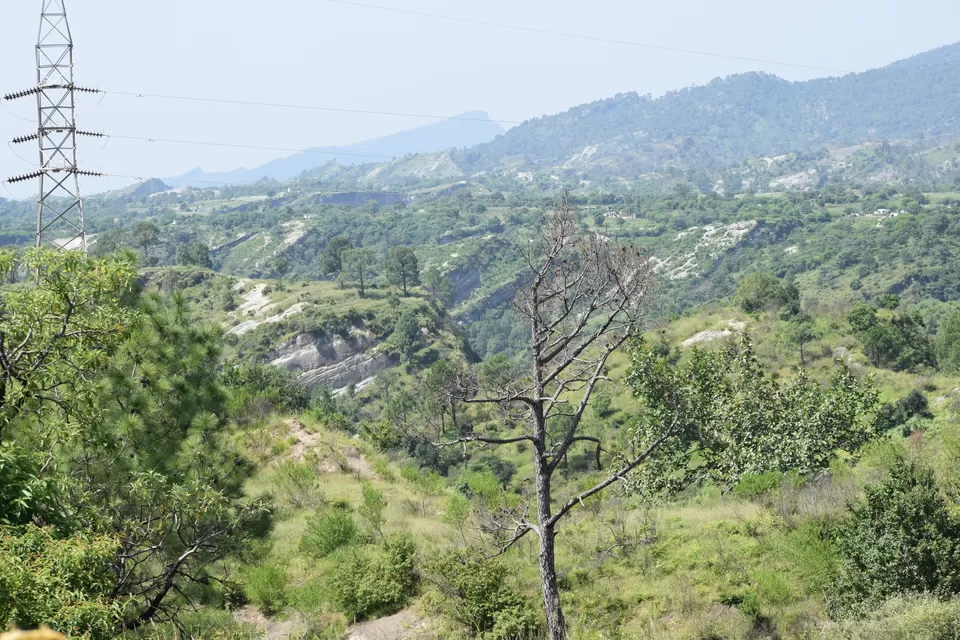 Connectivity
The best part is that unlike Ladakh, which is a remote area and Kashmir which is a conflicted area, you won't find internet troubles while travelling in Jammu. So you won't have to postpone your next Instagram shot, nor do you need to struggle to find good accommodations and free wifi.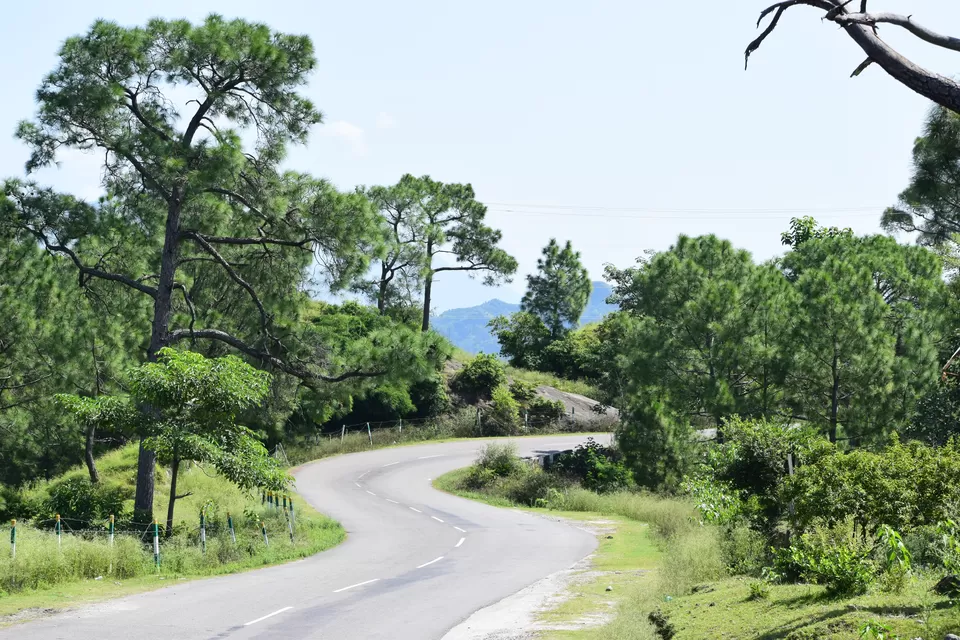 See the layers in the photograph? You will have a similar travel experience as well. The road may be smooth like a metropolitan, but the barbed wire reminds you that you are in J&K. The trees might make you forget that it is the true north but the mountains accompany you wherever you go. The best thing to do though, is travelling when the weather is clear. You wouldn't want to get stuck during the rains. Any time except June to September would be fine for travelling.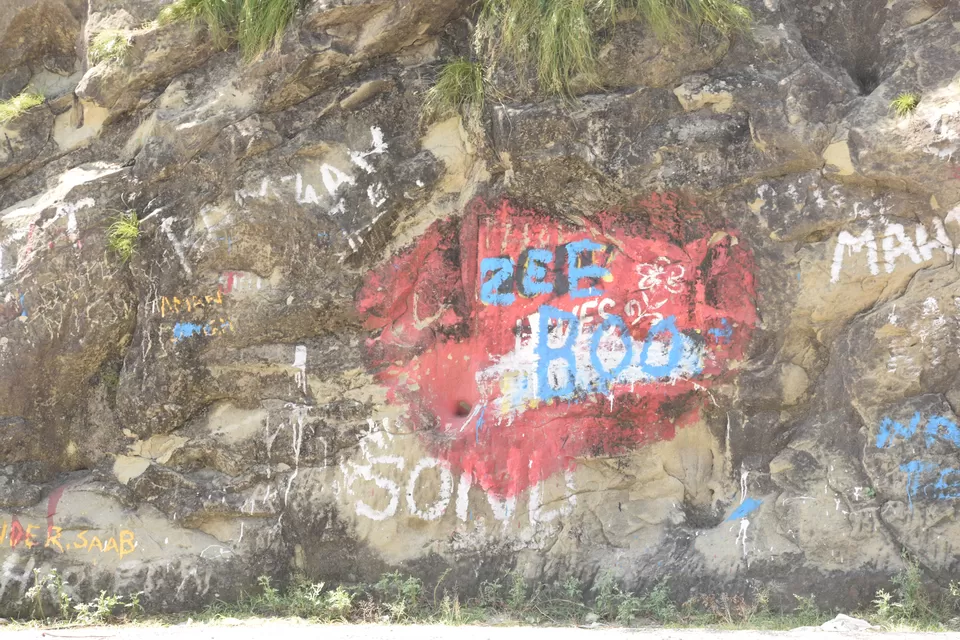 Oddities
Once you find the graffiti stone, understand that you are at Munna Morh. And it is absolutely necessary for one to stop at this place because the view of the valley below will make one forget all one has heard about Kashmir Valley. There is beauty even in Jammu, if you know how to find it.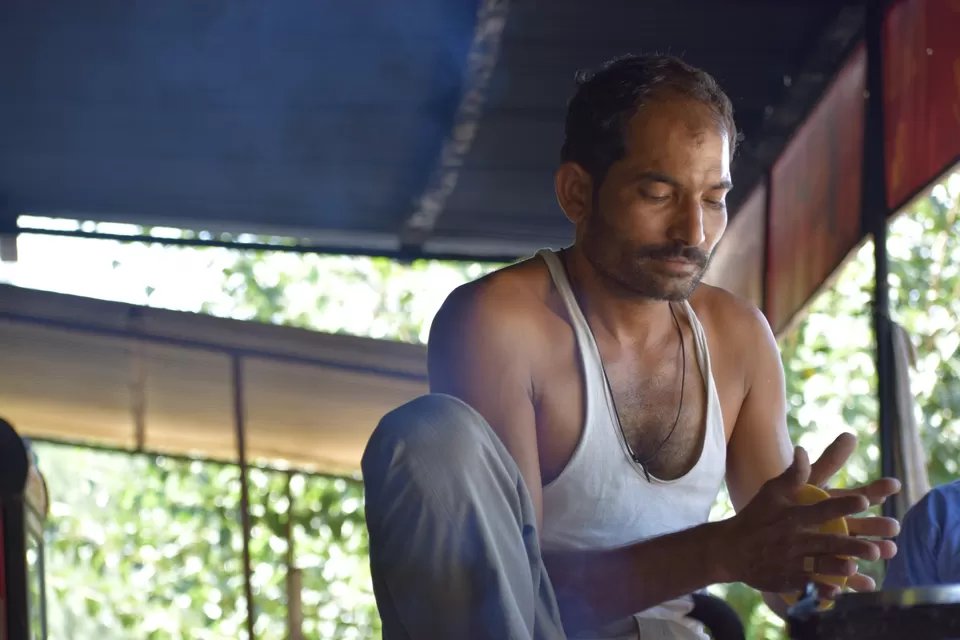 What to eat?
Some more kilometers of driving and one reaches the perfect place to have lunch, munching on the popular local cuisine. Bhambla is a small hamlet popular for its toda shop. Since nothing much is done about promotions of the place, one must keep their eyes open for the dhaba. Climbing a few steps on the stairs, one reaches a traditional 'khaat' to sit upon while Sat Pal Sharma makes fabulous todas with saag. There are no other restaurants or dhabas in its vicinity so it stands out and one must make it their pit-stop.
Stay the night there, come back to Sunderbani for temple visits and shopping and then back to the scenic views on the joyride to Jammu city. Do remember to stop by occasionally for excursions wherever you wish to. In places like this, it is better to be an off-beat impulsive traveller rather than drawing up a definite plan.