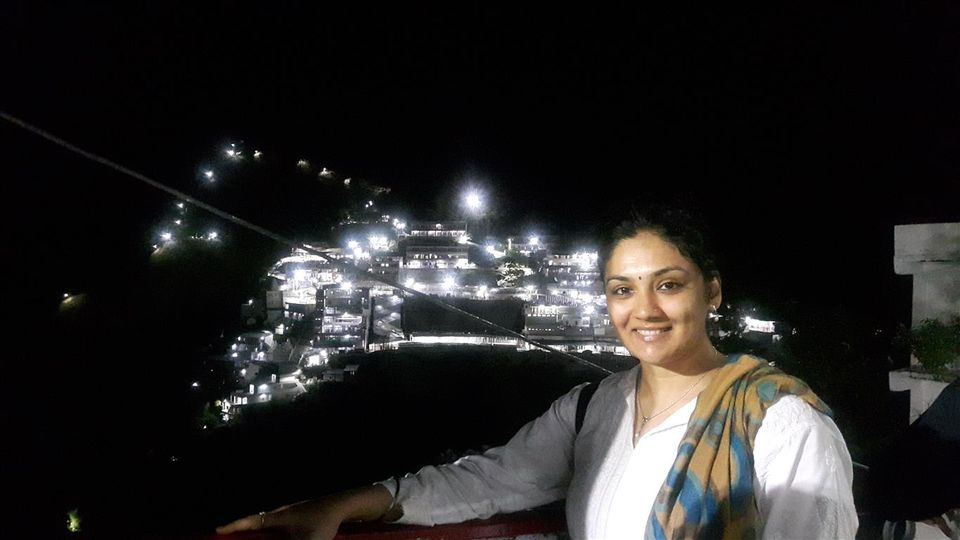 Planning to visit Mata Vaishno Devi Temple in Katra?
Here are some useful tips and tricks:
REACHING KATRA:
Trains are available up to Katra Railway Station – officially named "Shri Mata Vaishno Devi Katra Railway Station" (Station Code: SVDK). From Katra railway station you will have to take autorickshaw to Fountain Chowk (Phawara Chowk). Autorickshaws charge up to Rs. 300 (Rates mentioned are as they were on May 2017).
A majority of trains culminate at Jammu Railway Station. From Jammu you can hire a cab to Katra (Rs. 1500 one side) or get a bus/mini bus (Rs. 60 per person). They will drop you at Fountain Chowk.
HOTEL BOOKING:
It is advisable to pre-book a hotel room in Katra as per your budget. There are lots of hotels from budget to luxury category. Accommodations in temple trust's dharmashalas are subject to availability. A lot of information is available on the shrine board's website.

PARCHI (ENTRY PASS):
The first and most important thing you have to do is to get a "parchi" – an entry pass at the "parchi counter" at Fountain Chowk. This service is free and hassle-free. You have to stand in queue. In 5-10 mins as your turn comes you have to tell your name and hometown and get yourself photographed. They give you a printed entry pass with your name. You have to keep it with yourself to show it at different check points.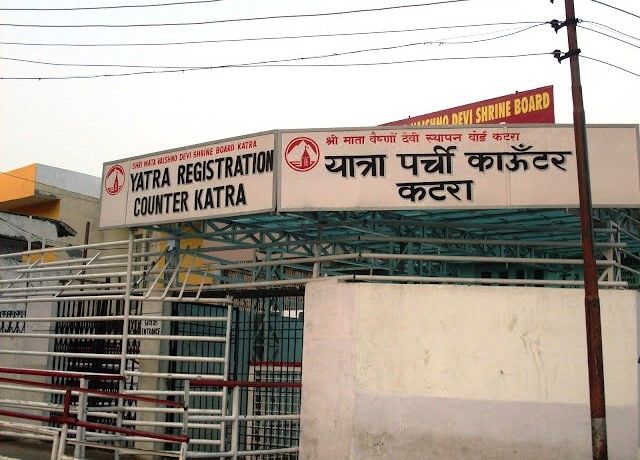 MODES OF REACHING THE SHRINE:
You can reach the temple on foot, pony ride, palanquin and by helicopter.
HELICOPTER BOOKING:
Pilgrims who wish to hire helicopter service should pre-book it online. Rates are decided by the trust. Booking can be done at Shrine's website.

ENTRY GATE:
After getting your "parchi", you will have to walk down some 4-5 km to reach the first major check point named "Banganga gate". You can either walk down to the gate, like many other pilgrims do, or you can take an autorickshaw till this point. There are separate queues for men and women.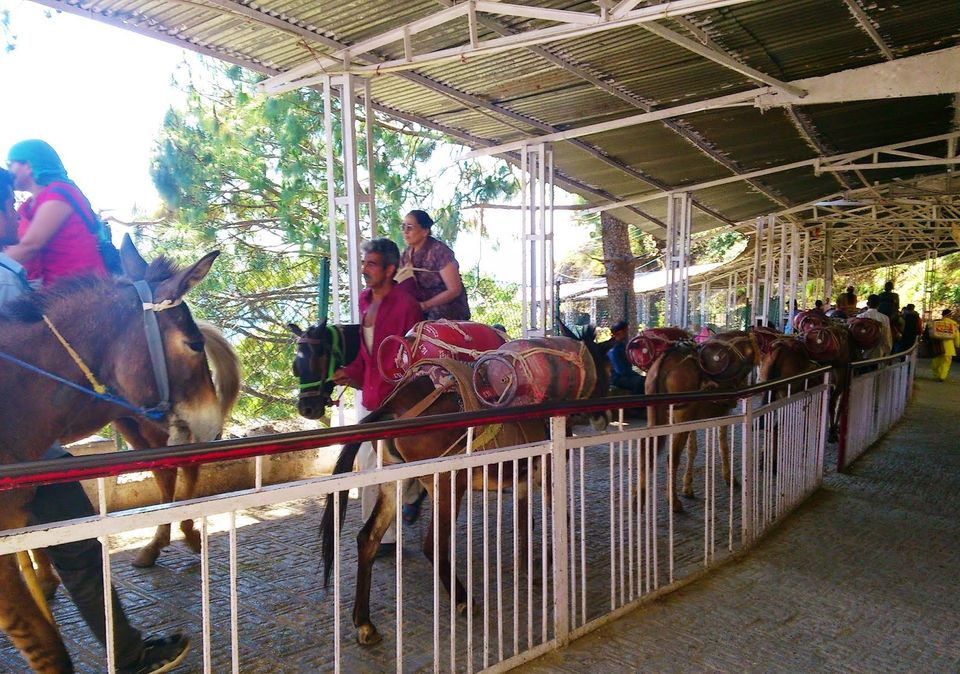 PONIES AND PALKHIS:
Ponies and palkhis are available at Banganga gate. Do pay according to the standard rates decided by the shrine trust. Rates are written on walls. You may still bargain. People with spine/back problems and pregnant women should avoid pony ride.
THE ROUTE:
The yatra route is open 24 x7. The trek is 15 km stretch with a good ascent. An athlete/sportsperson walking at normal speed can complete the trek in 3 hours. A regular walk/jog of 10 km for 3 months prior to yatra is advisable. There is only one way up and down. Road has proper lighting. It is paved and covered with roofs. Cleanliness level is satisfactory. There are CCTV cameras in-place. Loudspeakers are there all the way for public announcements. Public toilets are easily accessible. The shrine board and pilgrims should strive to maintain the cleanliness.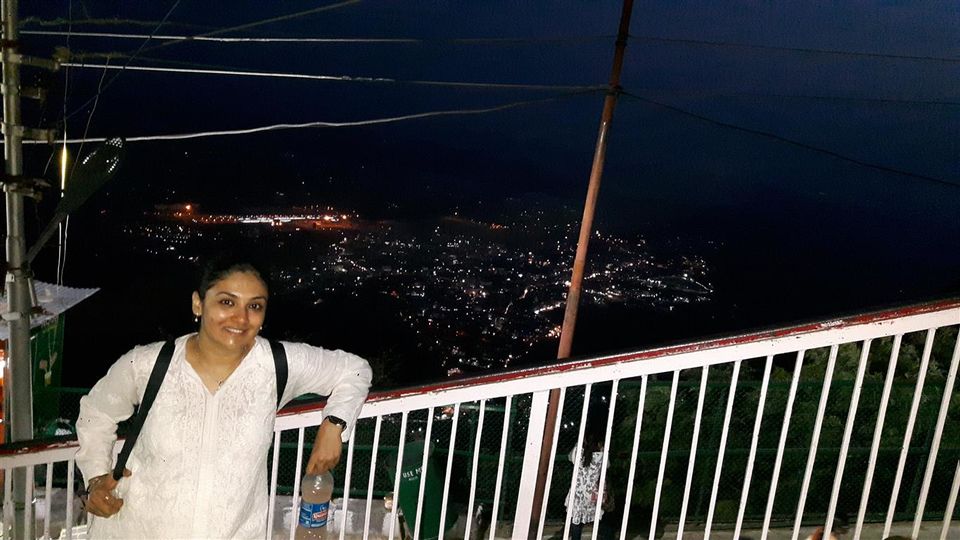 CROWD AND SHOPS:
Crowd depends upon season, weather and holidays. I was told that crowd is at peak during Navratri. The route is wide. Every 15-20 steps you will find shops. Shops are mostly of prasad, souvenirs, dry fruits, snacks and juices, and massage parlours. Shopkeepers are well behaved. Dustbins are around, use it and encourage others to use it.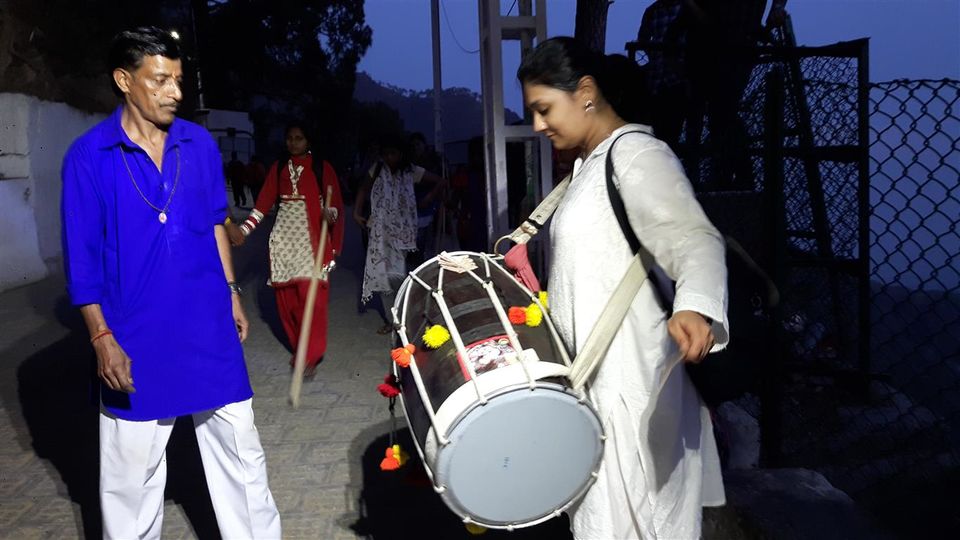 IF SOMEBODY GETS LOST:
There is no chance of people getting lost. By any chance if somebody loses the track of their group/partner/family, cellphones will help. REMEMBER – PREPAID SIM CARDS DO NOT WORK IN JAMMU AND KASHMIR.
If anyone gets lost - don't panic - just inform the security guards stationed at every 100-200 steps or report at the shrine offices. They will announce names and locate the lost member. Shopkeepers and pilgrims are also supportive. Children are at risk of getting lost. I SUGGEST PINNING SCHOOL I-CARD ON KID'S SHIRT WITH NAME, NUMBER AND ADDRESS OF PARENTS. Also, put your hotel visiting card in their pockets. All pilgrims have to pass through Banganga Gate – entry and exit, the chances of getting detached from your group is rare.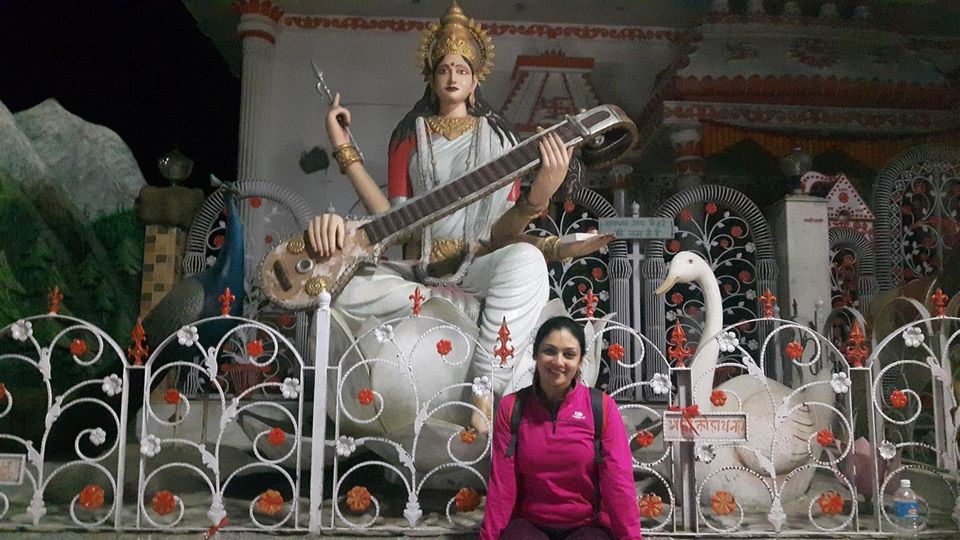 CLIMBING ON FOOT - UP:
The real test is for those who have decided to climb the mountain on foot. If you are a regular runner/jogger/athlete, it will not be tough for you.
My advice for foot pilgrims is to start the trek at sunset if you are climbing up in summer season. You will be at the temple by midnight.

For those who are not regular walkers need not to worry. It is a fun trekking. You can take as many halts. You will see most of the people walking up. This becomes a motivation in itself. You can reenergize yourself with snacks and juices. You can sit down and watch the beautiful sights. You see a mini-India here as pilgrims from different States visit this place. Even at snail pace, you should be near the sanctum sanctorum in less than 10 hours. Some families bring carpets and blankets and take naps or overnight sleep on way. PILGRIMS WHO CLIMB ON FOOT SHOULD WEAR SHOES AND TREK SUITS. NO JEANS or TIGHT CLOTHES.
DEPOSITING CELLPHONE, SHOES, BAGS:
There comes a point 3-km before the Mata Mandir where they have locker facility (free of cost). You have to deposit footwear, bags, cellphones or any metallic thing in the locker. You can carry only prasad and cash after this point. This is the last check point. There is a single queue for ladies and gents (sometimes ladies queue is different). This queue takes you through narrow marbled caves. Don't try to jump the queue. It is a fast-moving queue, your turn will come soon. Both queues ultimately open at the same place.
BUYING PRASAD:
The place where you deposited your belongings has kiosks where the "official prasad" is sold. You will get a "prasad kit" in a bag with shrine's logo.

DEVI DARSHAN:
The cave road divides into two somewhere in the middle. No need to worry if your group members take other road as both the roads will open at the same place. Follow the instructions written on walls. Then at a sharp turn you will see the "Vaishno Devi Mata". Pujaris and security are lined up there to manage the crowd. You will get less than 2 mins to pray. You are 10 feet away Mata. Since you have deposited cellphone and cameras you can't take photos inside the temple.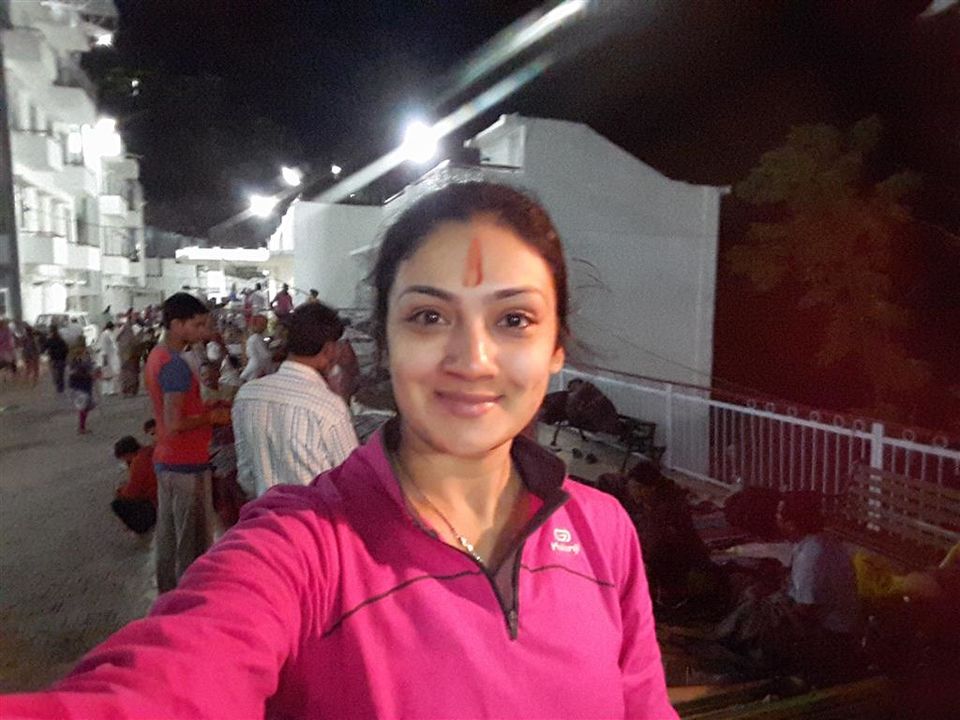 AFTER DARSHAN:
After darshan you come out of caves and you start taking deep breaths. The ambience at the top is divine – a feeling that can't be expressed in words! Now a common road will lead you to the place where you deposited your belongings. Collect your belongings and return them the keys.
TREK TO BHAIRAVNATH:
Bhairavnath shrine is a few more kilometers up from here. You can take a long break before you start for Bhairav Mandir. Quality food is available in number of outlets at this point. Outlets like Café Coffee Day have kiosks here. Best part is that they are all no-profit outlets. You get food at subsidized rates. After a 30 mins to an hour break, you should start for Bhairavnath Mandir.
CLIMBING DOWN ON FOOT:
Descent is tougher than ascent. You can develop thigh or knee pain. Massage centers are available. While coming down towards Banganga gate, you can buy souvenirs and collectibles. If you are doing Bhairavnath trek, there is ANOTHER ROAD towards Banganga. This road is less crowded. It meets the main route in the middle.
STEPS OR PAVED ROAD?
Steps will make your journey shorter, but it requires good amount of thigh strength. Paved roads have rush of pilgrims and ponies. You can alter between the paved roads and steps.
PHONE AND INTERNET:
Only POSTPAID or local SIM CARDS work here. Cellphone and internet are well within range.

WHAT TO WEAR?
Seasonal clothing, wear loose clothes maintaining the decency and sanctity of the place. Avoid tight and fashionable clothes. It will only make your journey tougher. Women should avoid wearing heavy makeup (trek can sweat you profusely on a warm day) and expensive jewelry. Though there are no reported cases of pick-pocketing or thefts, one should not take chances. Shoes with good grip are most important. Chappals and sandals will slow down your speed and may result in boils and blisters on feet.
WHAT ALL SHOULD BE IN MY BAG?
Bag should be a handbag/school-bag size. Avoid polythene bags. Water bottles, napkins, towel, extra tee-shirt, energy drink (glucose etc.; avoid Coke, Pepsi), light snacks, toilet kit (soap, handwash, deodorants), torch, money, charger, old newspapers for rough use, carpet or bed sheets. Your own visiting card or a chit with your name and number and the local hotel/accommodation card should be in your pocket and bag and with every member of your group. The less weight you carry - the better!
MEDICAL AID:
Carry your medicines and mini first aid box. There are dispensaries on the route. Chronic patients should consult their doctors before taking up this yatra.
HOW MUCH CASH SHOULD I CARRY?
For solo up to a group of three, minimum cash in hand should be Rs. 7,000/-. You will definitely not spend it all. By any chance if a member gets medical issues say, an ankle twist or sprain or develops cramps, you will have to hire a pony or palkhi. Don't rely on ATMs. For a 15 km trek lasting 10 hours, one person will spend an average of Rs. 500-1000 on juices, tea, snacks, prasad, donations etc.)
SHOPPING?
Shopping should be done on way back. Souvenirs, devi mata photos, prasad, dry fruits, etc. are decked up at thousands of shops on both the sides along the route. Most shops are open 24x7.
PONIES, DONKEYS AND MONKEYS:
For foot pilgrims, marching ponies are a big nuisance. They hurriedly cross your road or come from the opposite directions. They stink badly. Donkeys, used to carry ration and supplies to the top, also irk a walker. They do have separate lane marked for them, but neither pilgrims nor the pony men follow it. Monkeys, not present throughout the way, have an eye on eatables. You are at risk of getting your eatable robbed by the monkeys. Keep distance from animals. Don't throw stones at them.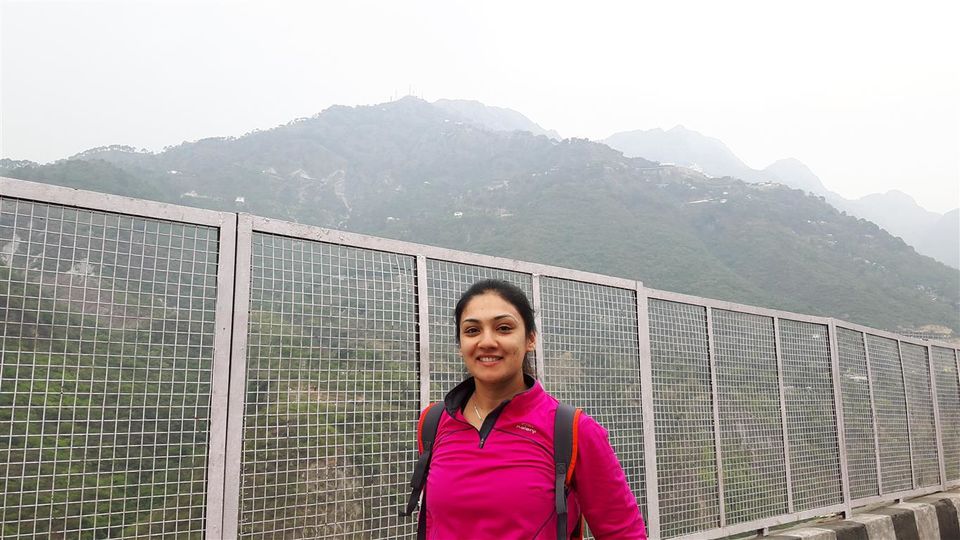 MAPS AND DIRECTIONS:
You don't need maps or guides here. The flow of pilgrims will take you to the temple. You won't get lost as there is only one route! If you want to check the distance and altitude, you can always use the fitness apps.
LOCALS' BEHAVIOR?
Locals (service providers like drivers, shopkeepers, pony men, hotel staff etc.) are good people and cooperative. This may be due to their busy business owing to the large and continuous inflow of pilgrims. You don't have risk of getting cheated as there are many options available and rates are decided by shrine trust or taxi/hotel unions.
BE A RESPONSIBLE PILGRIM:
My request to all pilgrims is to behave responsibly. Don't loiter the place. Use dustbins to dispose off trash. There are no beggars, but if you find any, don't encourage them by giving alms. Don't make other pilgrims uncomfortable. Don't touch or harass the animals. Help others as need be, especially, the elderly.

Enjoy the trek. Jai Mata Di.
Frequent searches leading to this page:-
tour package from delhi to katra, mata vaishno devi package from delhi, vaishno devi tour package from hyderabad, vaishno devi package 2 night 3 days, vaishno devi tour package from bangalore, vaishno devi tour package from delhi by volvo, jammu to vaishno devi tour package