Firsts are usually the most memorable experiences of all; and probably the most beautiful ones too. You always cherish the fond memories of falling in love for the first time, that first date or finally embracing the love of your dreams after all those years - or, in my case, the first visa on my passport, that too for the country I had only dreamed of visiting till then!! I believe I can be forgiven for drawing that parallel, since that was the start of my affair with traveling and travel photography after all.
Ever since I left the little island nation all those years ago, Tokyo still captures my imagination - pulling me towards itself and enticing me to walk through its mysterious, intriguing and fascinating streets, where fiction and fantasy still reside. Anybody who has spent a few nights in Tokyo will vouch for the indelible impression that this city leaves on the minds of its visitors. All it takes is to muster that courage to walk right into the world of fantasies and culture you all grew up listening to and spend those two nights to experience the best of Tokyo -
Day 1
As you wake up feeling fresh after a long flight into Tokyo, your first experience of warm Japanese hospitality at the bus ticket window, or the cab you took to your accommodation, probably still lingers at the back of your mind. But you need to get off your feet quickly, since Tokyo has got so much to treat you with. As you get to terms with the bustling and overwhelming metropolis that Tokyo is, head to the west of the city and walk right into the heart of the Japanese culture and history - the Meiji Shrine. This is one of Japan's biggest and highly regarded Shinto shrines and is located a short walk from Harajuku station. This simple yet strikingly fascinating shrine is probably not as colorful as other Buddhist shrines you will come across in Tokyo, but is beautifully serene nonetheless.
While you are in this part of Tokyo, you cannot help but stand in awe at millions of pedestrians doing their clockwork routine of navigating through the busiest street crossing in the world, just as you step out of Shibuya subway station. Having found its place in many Hollywood movies, this surreal experience has to be experienced once to truly appreciate the magnitude of this phenomenon.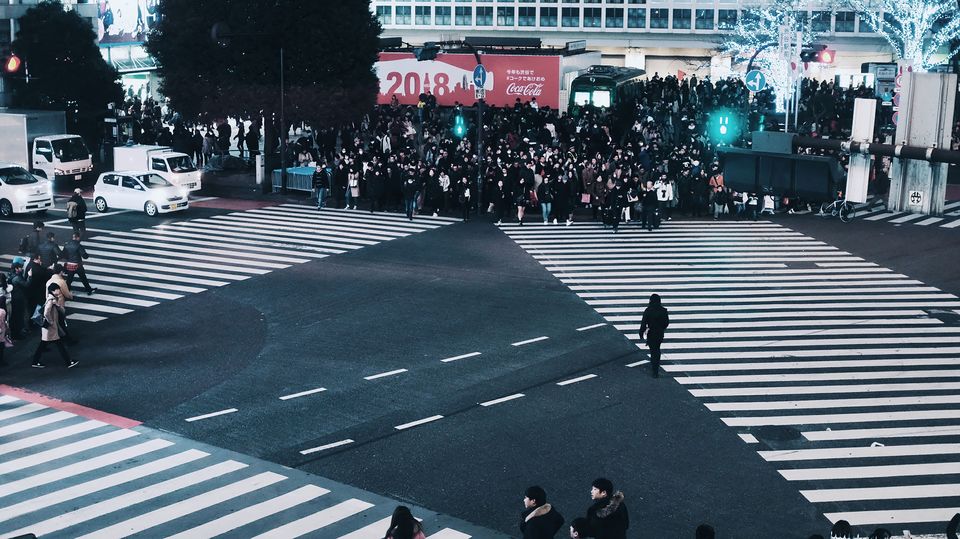 Ahh....and don't forget to notice the statue of Hachiko, the dog, just outside the Shibuya station. Needless to say, like most things in Japan this one has a really interesting story behind it too - let's keep this as a homework for you!!


In stark contrast to the serene ambiance of Meiji is the vibrant hot-spot of Kawai culture in Japan - Harajuku. Located a few minutes away, this area is extremely popular among youngsters and fashion enthusiasts. Indulge in a shopping spree here, starting from Takeshita Dori to Omotesando, also called the Champs-Elysees of Tokyo. A short visit through these streets should bring you up to date with the uniquely vibrant fashion and Japanese youths culture that is renown worldwide.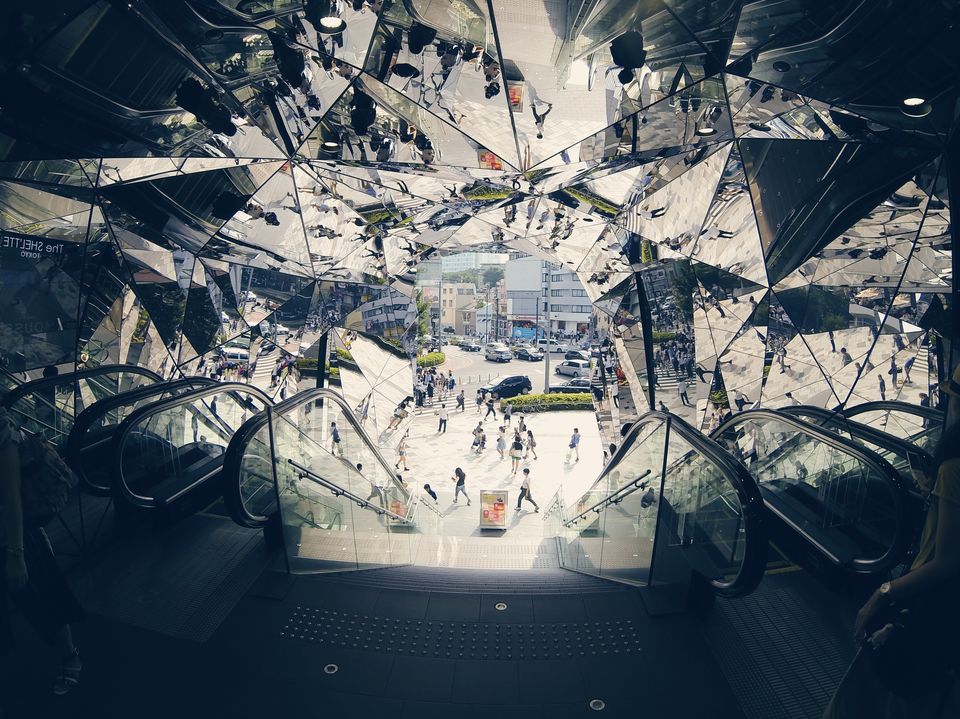 As your first day in Tokyo comes to an end, spend the evening in this flashy and notorious Red Light district in Tokyo. From regular entertainment options for eateries, bars, karaoke and nightclubs to exclusive and unique experiences of Love Hotels, this is the place to unwind after a tiring day of traveling an choose your indulgence from plethora of options available here.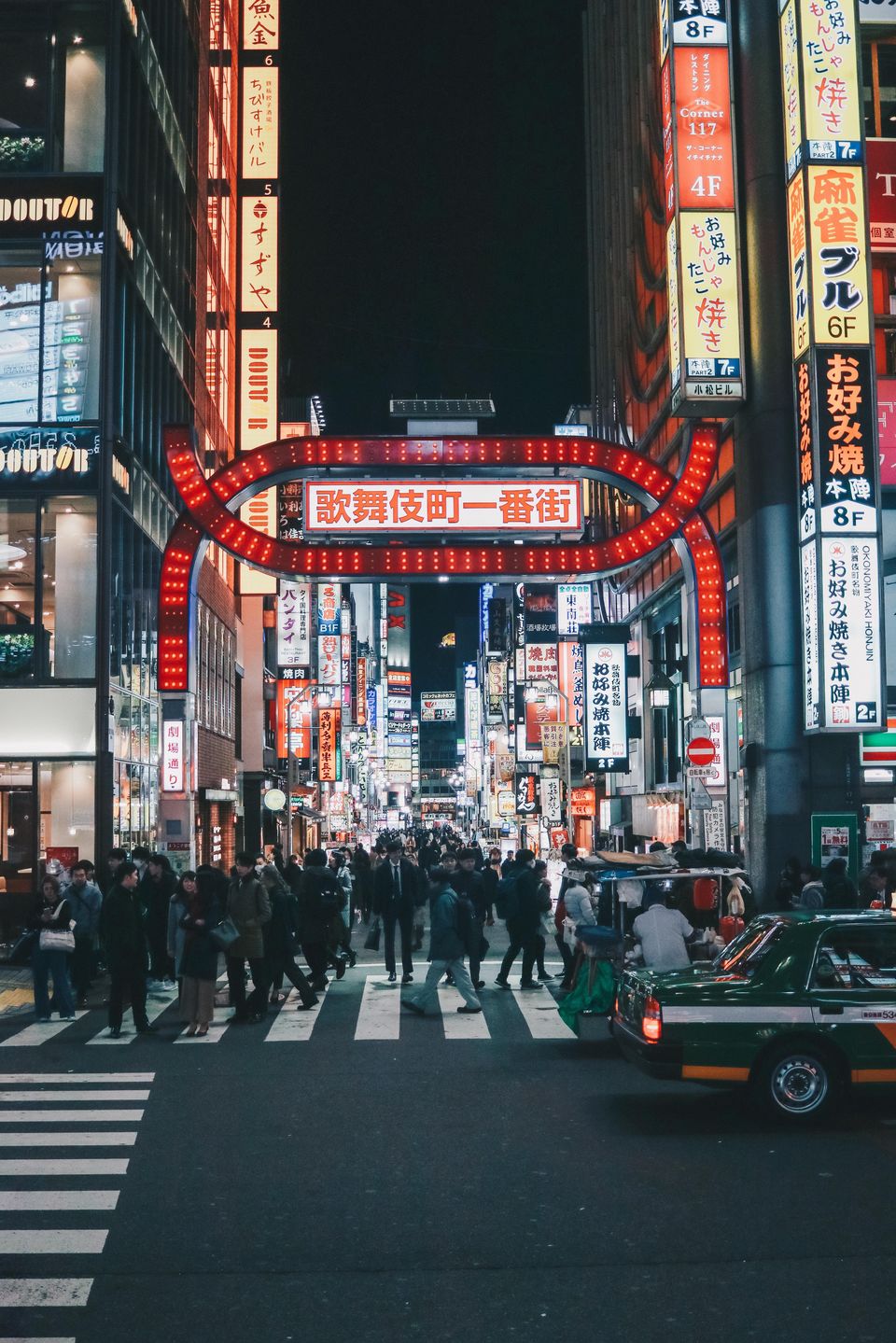 Head to the tiny street of Golden Gai, which is lined up with tiny bars and restaurants - after all the perfect way to end the day is with Japanese cuisines and a pint of local liquor.
Day 2


Start your day with an early morning visit to arguably the largest seafood market in the world. It is an absolute paradise for every sea-food lover, with the freshest samples of regular to the most exotic of seafood on display to cater to your taste-buds. Needless to say, this is the place to have your authentic Japanese sushi experience.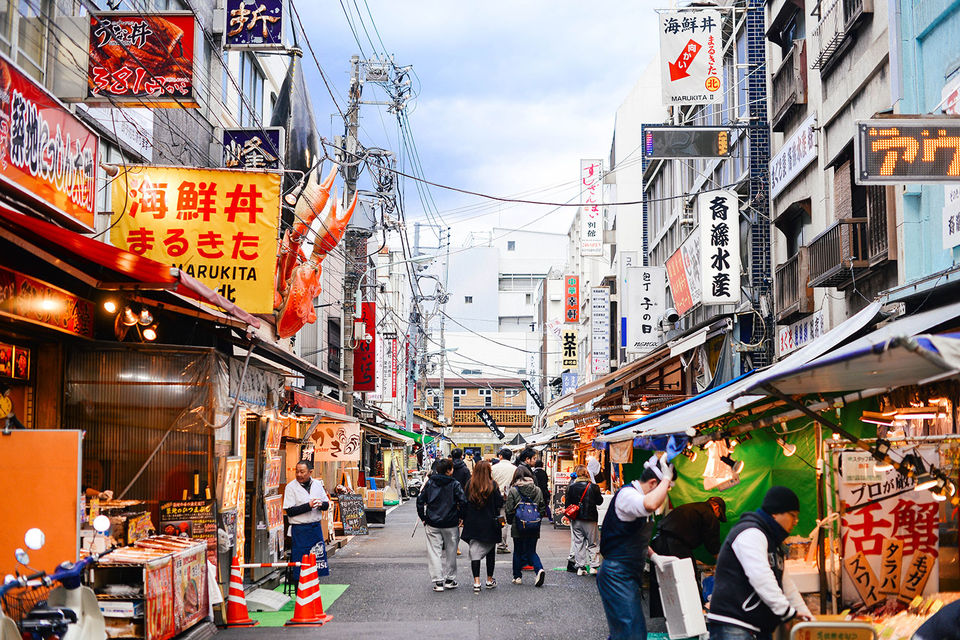 Next, head right into the aesthetically magnificent and serene Buddhist temple of Sensoji. This vibrant temple is at the heart of the Buddhist influence reflected in Japanese culture and is the oldest Buddhist temple in Tokyo. Enter through the main gate, Kaminarimon Gate and shop for beautiful souvenirs from Nakamise Dori. The five-storied pagoda at the main hall is a breathtaking spectacle, which is sure to leave an impression on any traveler's mind.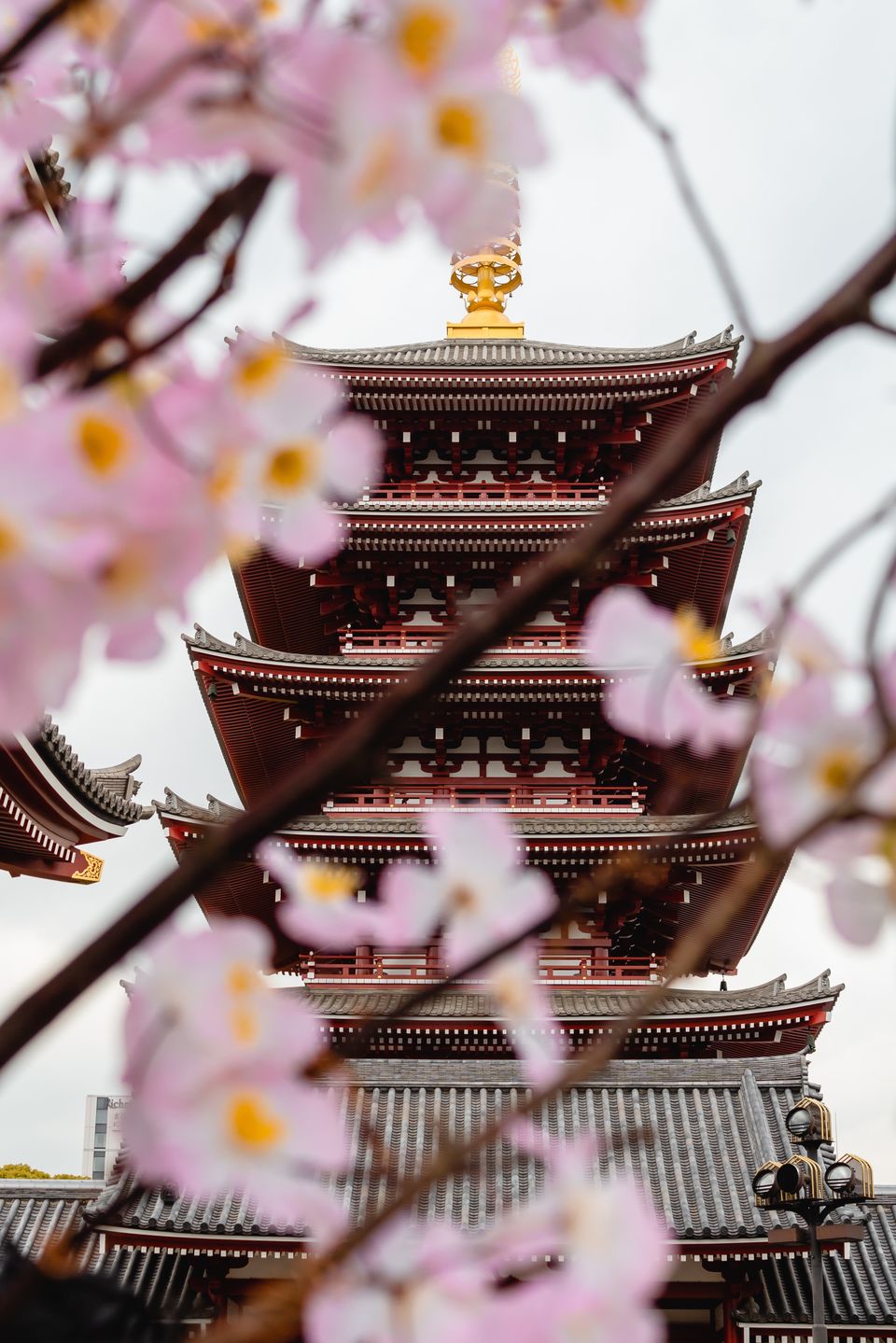 For a metropolitan boasting the population density as Tokyo, the city has some of the most beautiful parks and gardens in the world, strewn all along. Ueno Onshi is one of the most beautiful example of popular and spectacular parks in Tokyo. This expansive stretch of green is also home to Tokyo National Museum, the National Museum for Western Art, the Tokyo Metropolitan Art Museum and the National Science Museum, making it an ideal place for people interested in taking a peek into Japanese history.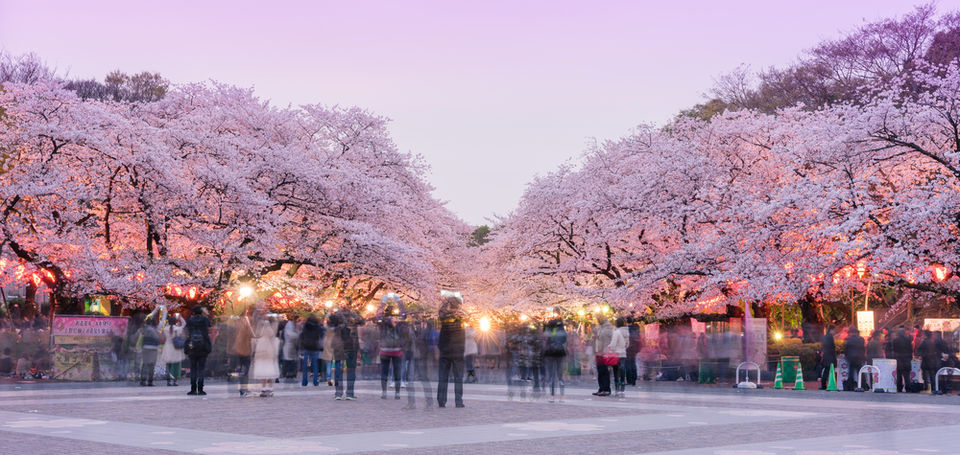 To actually walk into a fantasy world, created by popular Japanese anime through our childhood, is a lifelong dream for any kid. Akihabara makes sure that kid inside your heart finally gets what it had been yearning for all these years!! The epicenter of anime and Otaku culture in Japan, Akihabara is a fantasy or tech lover's paradise on earth. From electronics and games to manga, tick off your checklist and find almost all gadgets you had been yearning to buy all these years.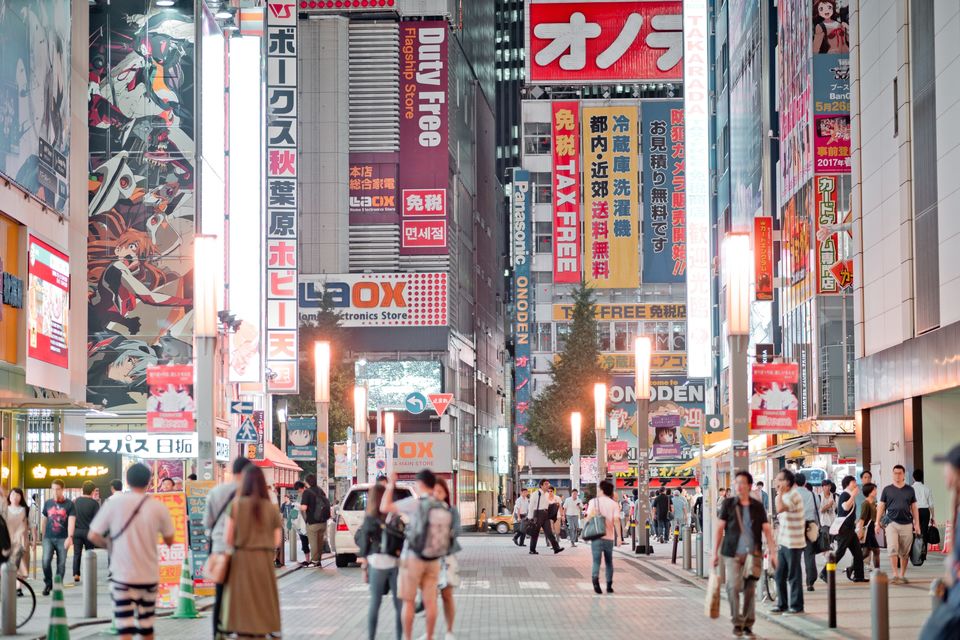 You cannot come to Akhiabara and not have a dining experience at probably the best among the fabled theme restaurants in Japan - The Robot Restaurant. From flashing lasers to robot monsters, this place is less about food and more about experience - plus it puts a hefty 6000-10000 yen dent in your pockets too, which is ABSOLUTELY worth it!!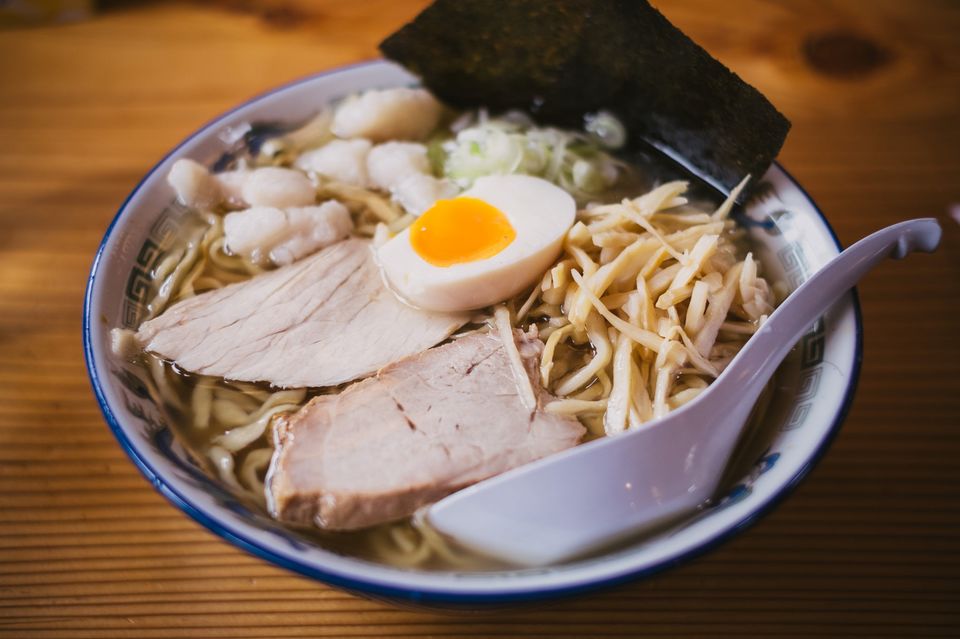 Talking of food, how can one miss the best Ramen joint in the city - Ichiran Ramen. End your Tokyo experience feasting over delectable tonkotsu ramen in this award winning restaurant.
Planning for Tokyo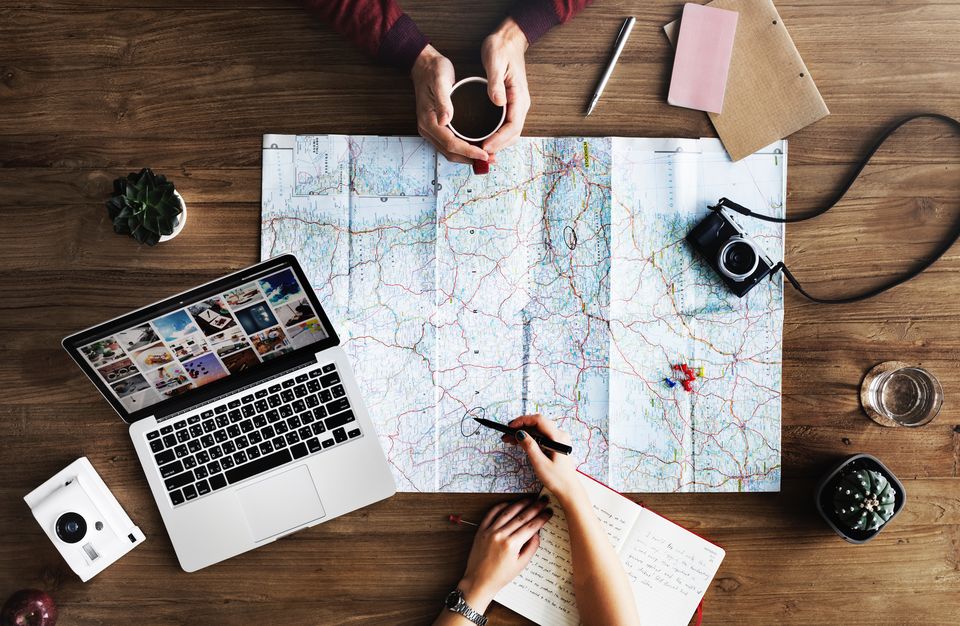 Japan can be a daunting country to plan a travel to, even for experienced travelers. Therefore make sure to check out this link to get all the information you'll ever need to get that backpack ready for this island nation. If you have more days to spend in Japan and are planning to keep Tokyo as one of the destinations on your journey, you may want to check out this link to help you have the best of experiences in Japan.
Where to Stay
It's a tricky question for most travelers in Tokyo. Shinjuku would be my recommendation, for it provides numerous accommodation options for all budget range, along with lots of thing to do around that area.
Capsule hotels are signature accommodations in Tokyo that does not weigh heavy on your pockets. There are also good hostels available, that provide comfortable and cheap accommodation options in the city. Check out this link for some budget stay options in Tokyo. If you have more money to spend then sky is the limit for standards of comfort and experiences in Tokyo.
-----------------------------------------------------------------------------------------------------------
Here's how to experience the best of Japan - in just 5 days!!
-----------------------------------------------------------------------------------------------------------
From doing my bit for the environment by working in electric mobility research field, often finding myself wandering aimlessly through landscapes, to continuously seeking thoughtful conversations with travelers from across the world, I am a travel experience narrator. A firm believer in the philosophy that a human should experience everything and do everything in his lifetime (for specialization is for insects....), you can say "hi" to my photographer alter-ego @througharobinseye on Instagram, read through my mind as I narrate my personal travel experiences at www.talesofarobin.wordpress.com or sing along with me @undrkn5trk5hn