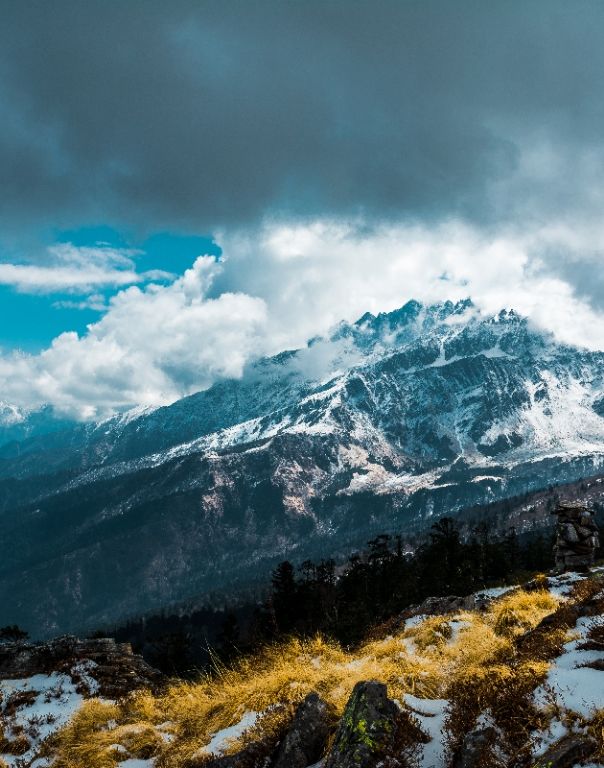 As an avid trekker, I am always looking for moderate-level treks across India. One such trek that got my attention was the famous Kuari Pass trek. This trek is popular for its mesmerising views of high altitude peaks from Uttarakhand.
I did this trek with two of my friends and a local guide we hired from Joshimath, the base village for this trek. We carried our own trekking and camping gear including 2 tents and 3 sleeping bags. We rented utensils and bought food and kerosene from the local market. Our food included Maggi, boiled eggs, rice, lentils, tea, sugar, etc. All the expense was divided among the three of us.
The famous Mt. Dunagiri standing tall at more than 7000 meters above sea level visible from the trail.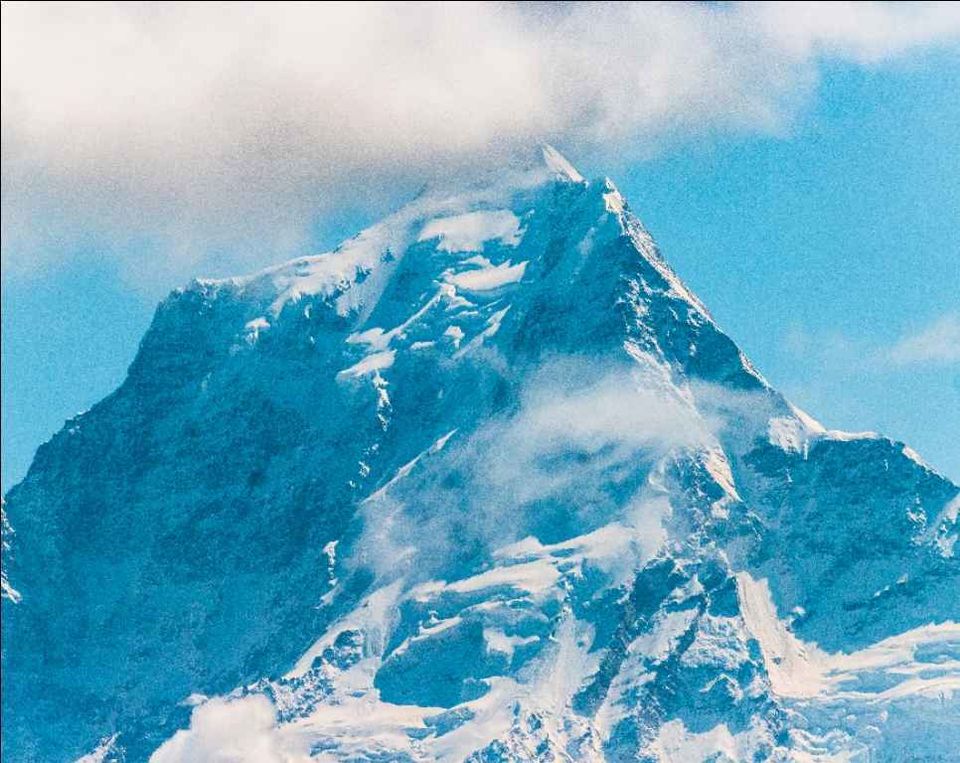 Since we trekked at the end of snow season, we witnessed a transition of orange and white natural hues on the trail.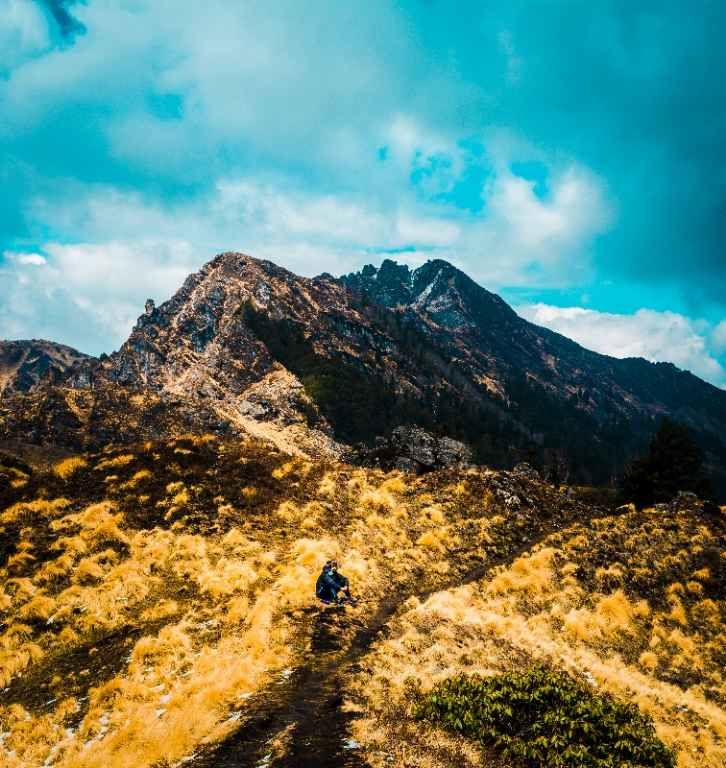 This trek is famous for its high altitude meadow. We had our lunch at this beautiful meadow overlooking the beautiful mountains covered with clouds.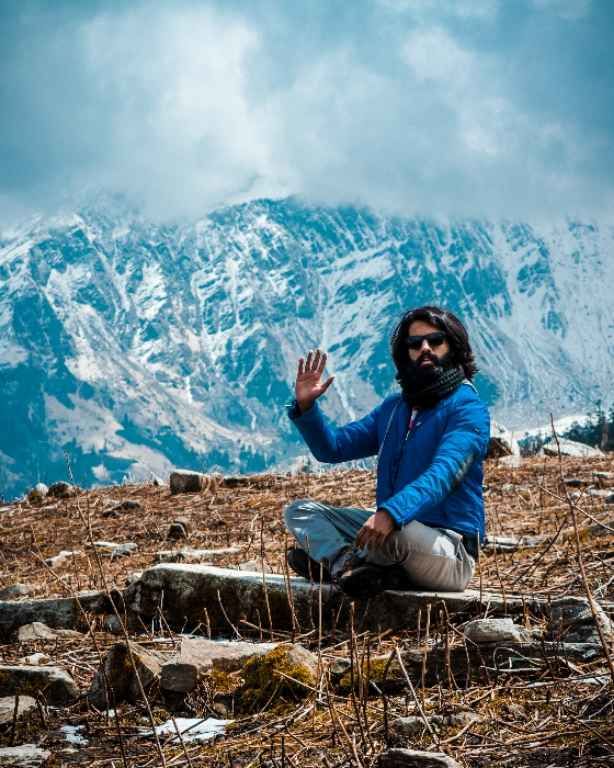 One of my trek mates while walking on the trail. On the first day, we were welcomed by different hues of greens, orange and blue.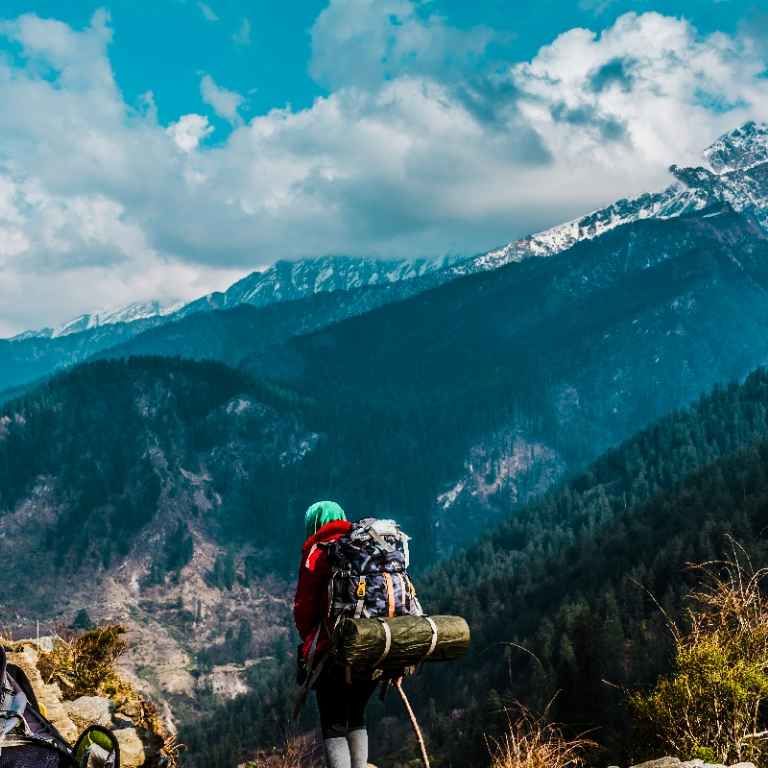 A gargantuan look of the epic mountain peaks surrounded by a storm of clouds.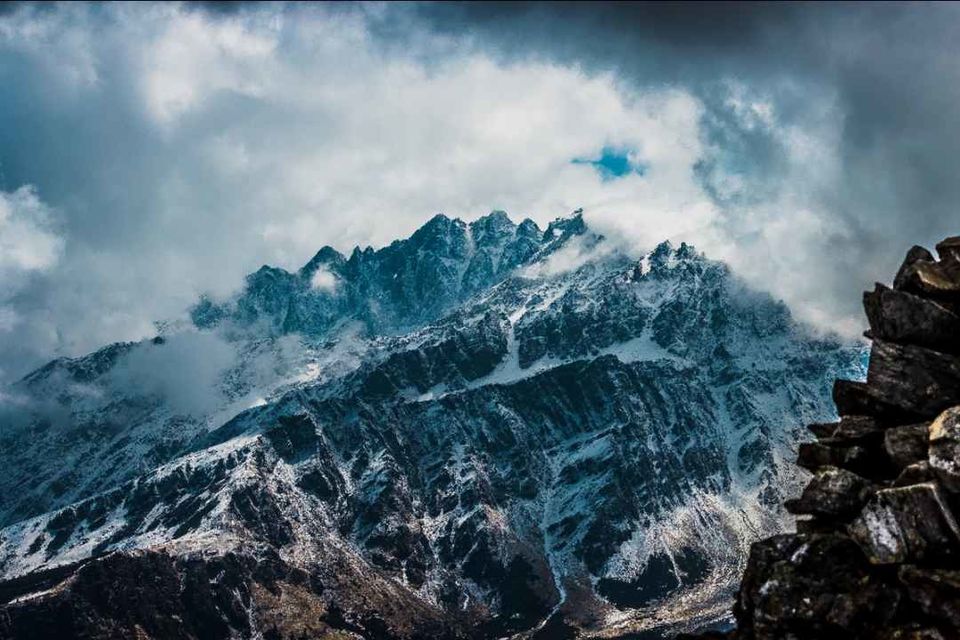 My second trek mate standing among the clouds while walking down on the dry orange trail on day 3.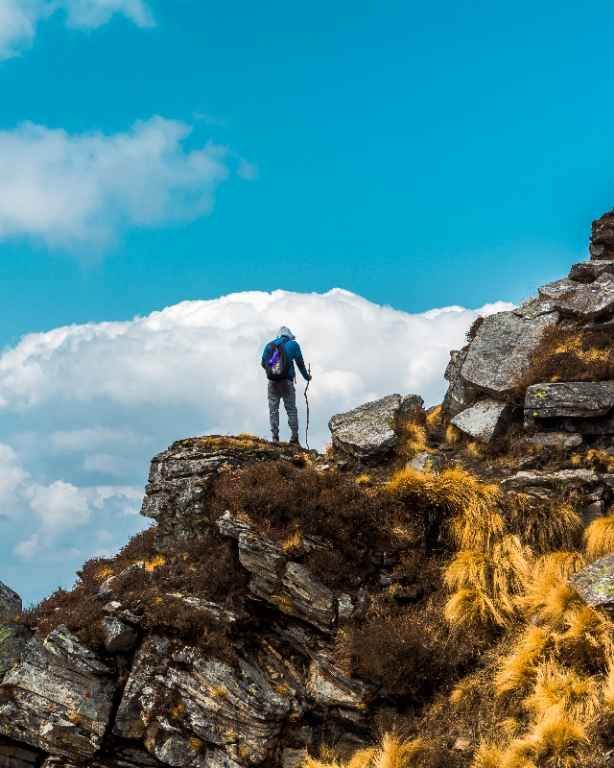 I forgot my trekking pole at home so made a makeshift walking stick with a strong branch I found near my campsite.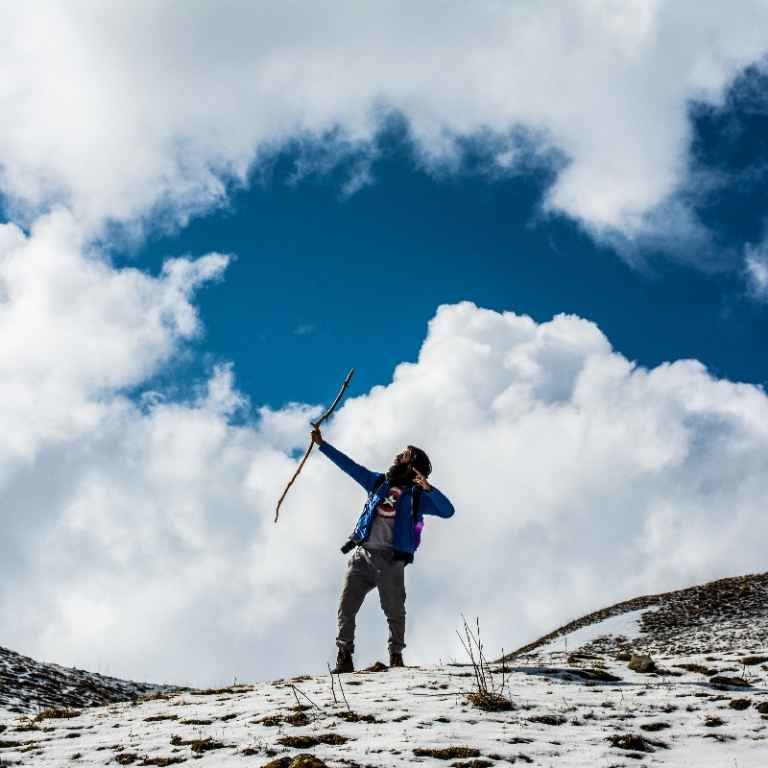 Here's me relaxing in the jungle on day 2 of our trek.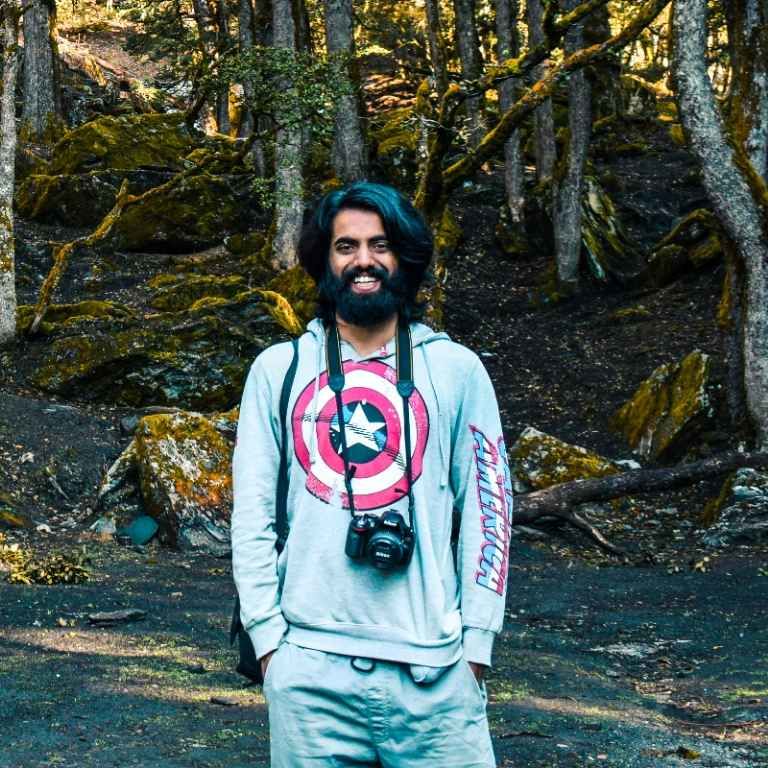 There were wide views of the epic mountain ranges visible from the trail. We had to end our trek right before reaching the pass because of sudden change in the weather.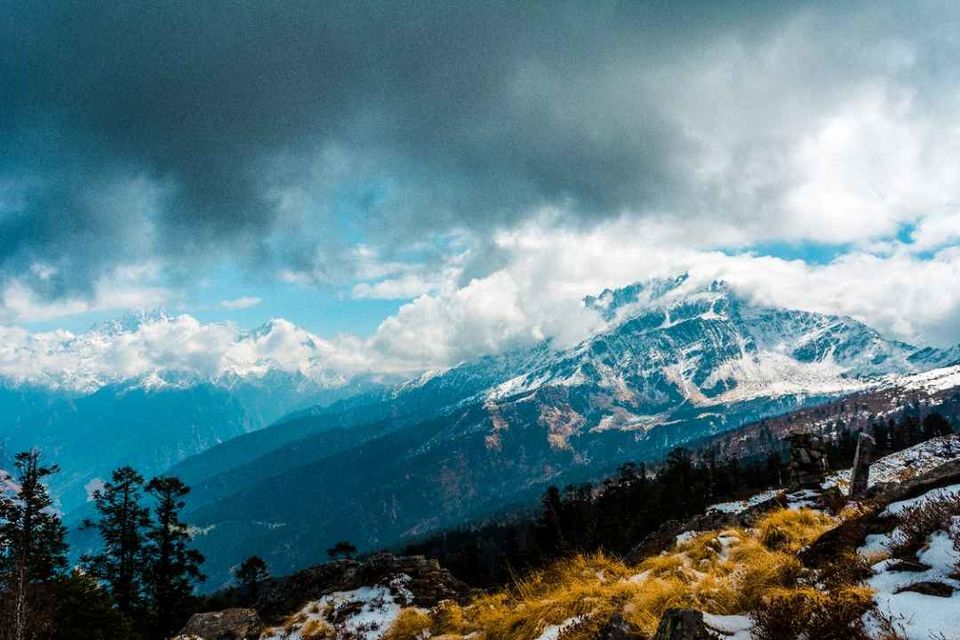 Here's our cost breakdown with some of my favourite photos from this beautiful place.
TOTAL BUDGET: Rs. 6000/-
Travel (to and fro): Rs. 1600/-
Delhi to Rishikesh: (AC seater bus): 450 X 2 = Rs. 900/-
Rishikesh to Joshimath: (Ordinary bus): 350 X 2 = Rs. 700/-
Stay: Rs. 666/-
1 Room ( Rs. 1000 per night)
(for 2 nights for 3 people): 2 X 1000 / 3
Guide + food: Rs. 2600/-
Guide (Rs. 2000 per day ): 2000 X 3 days / 3
Food and kerosene: 1200 / 3
Utensils rent: 200 X 3 / 3
Miscellaneous cost: Rs. 1200/-
Have you been on the Kuari Pass trek before? Share your experience in the comments below!