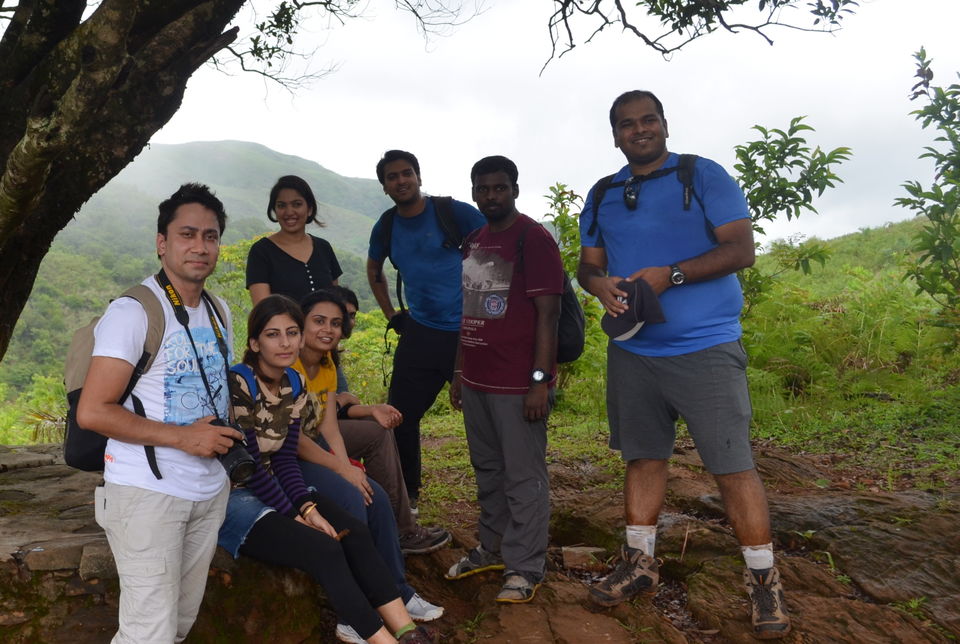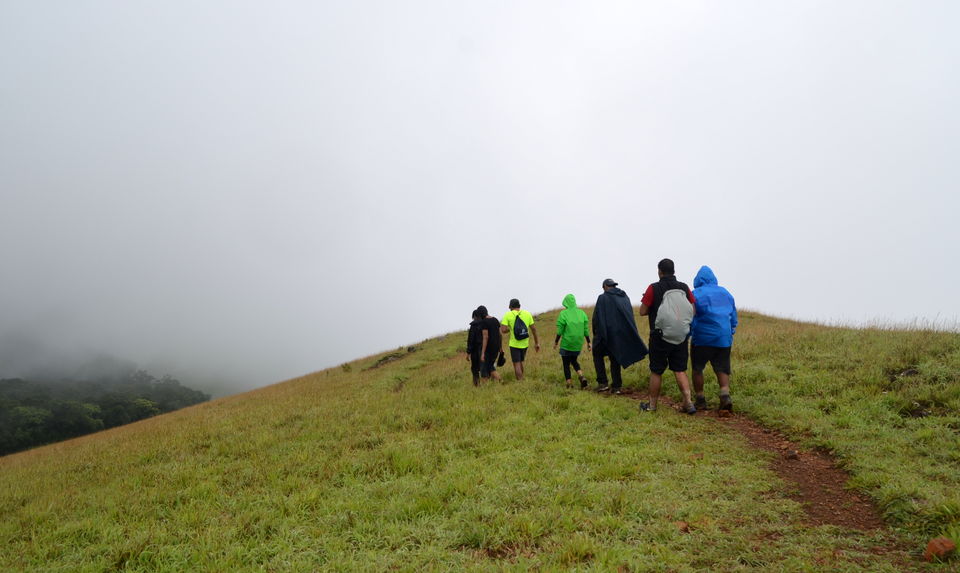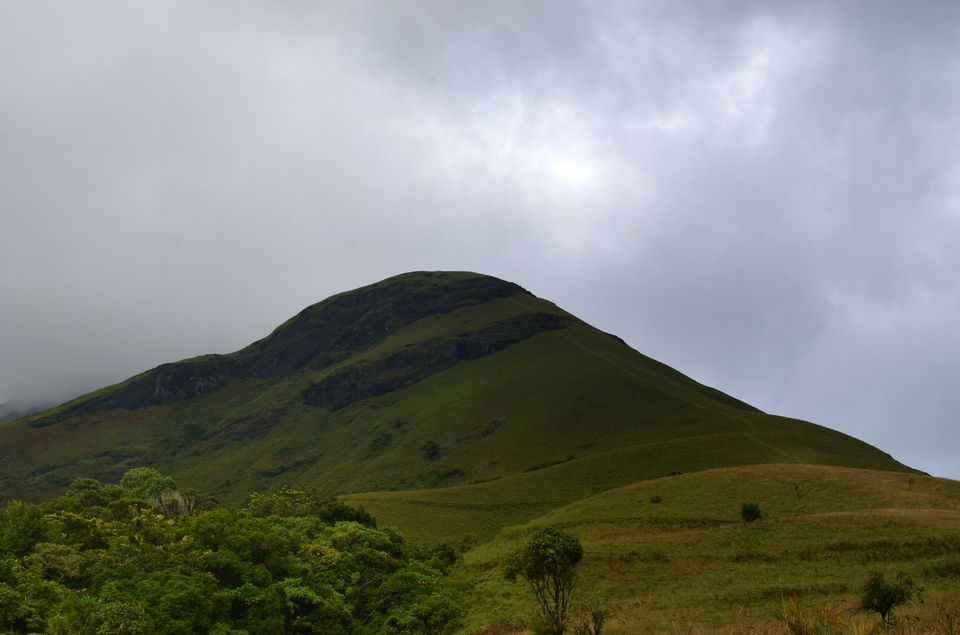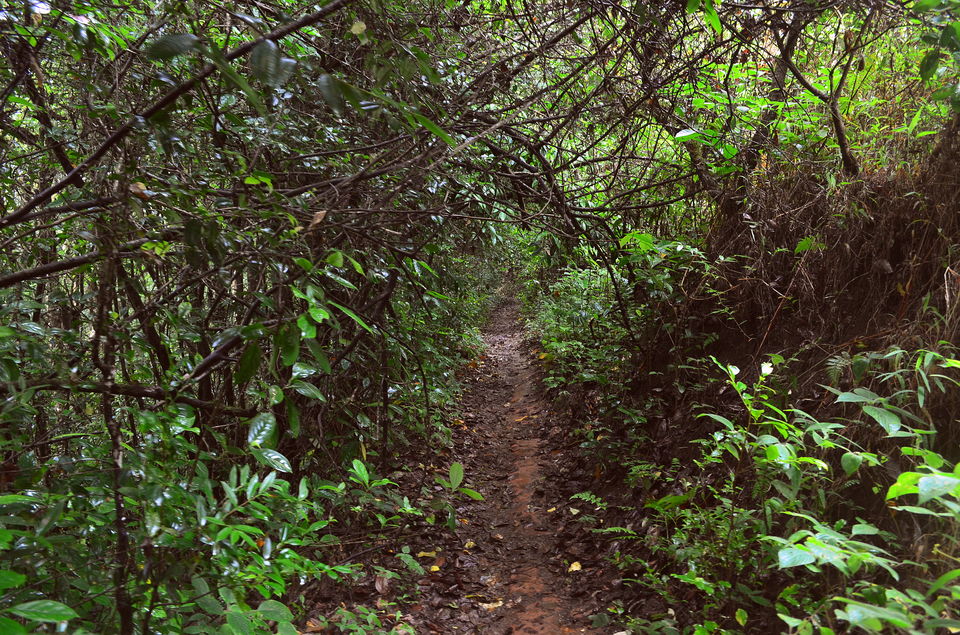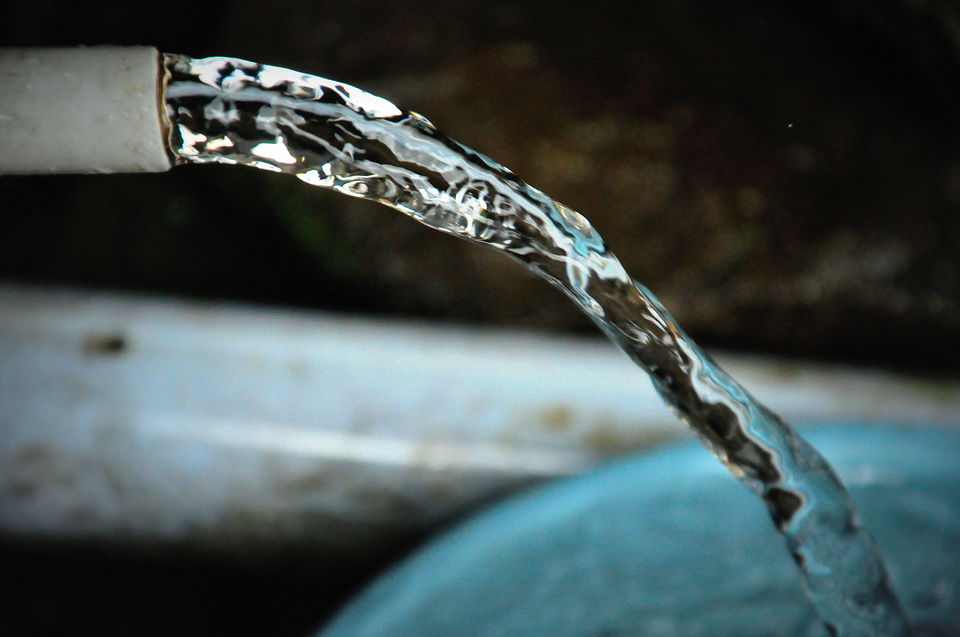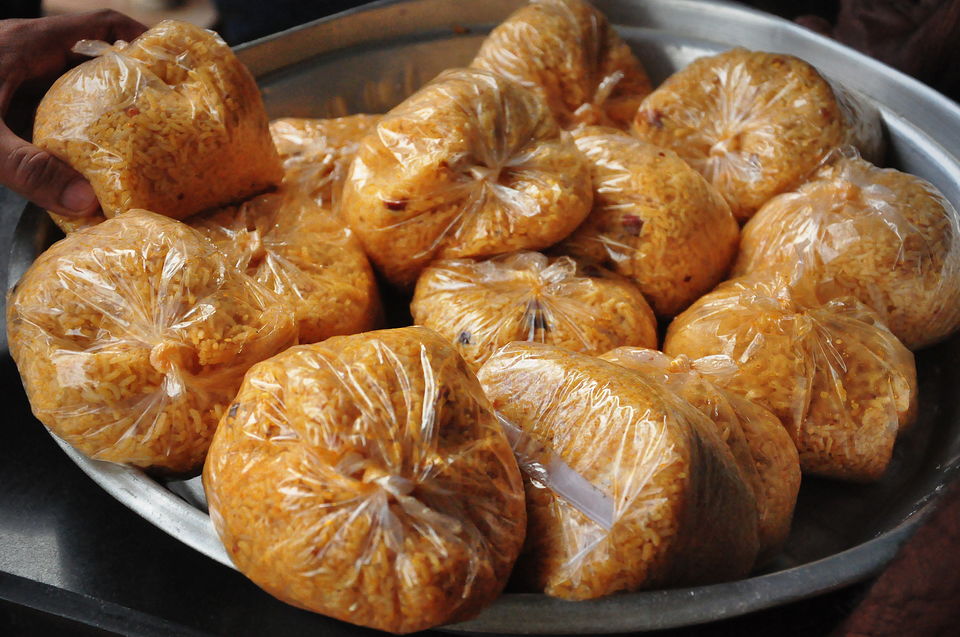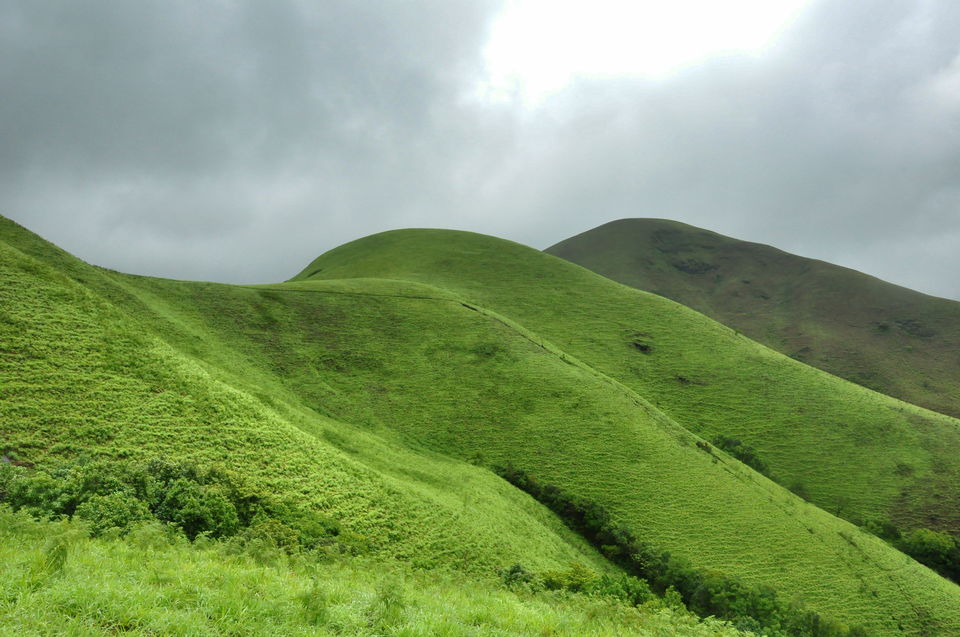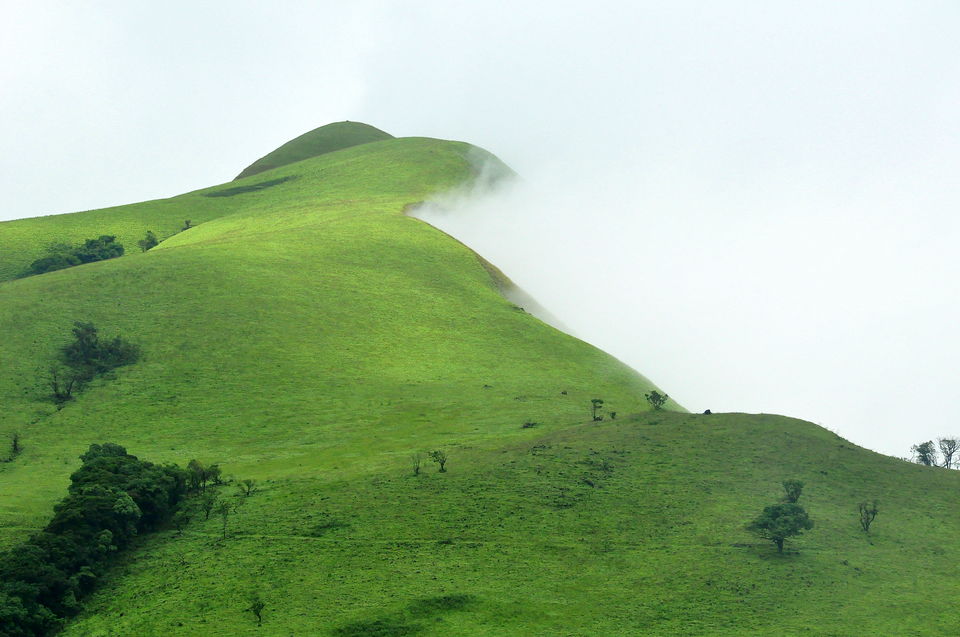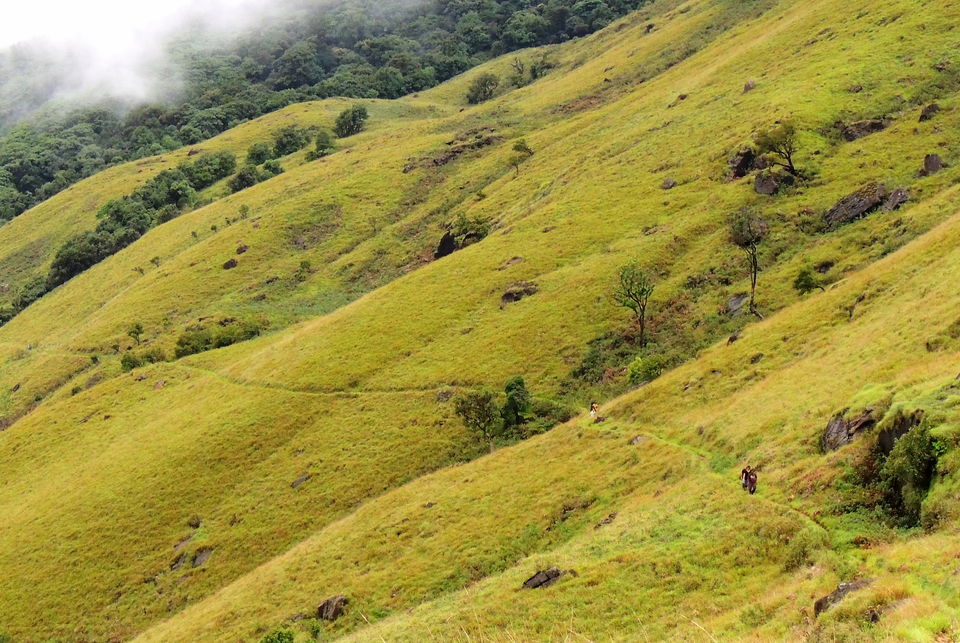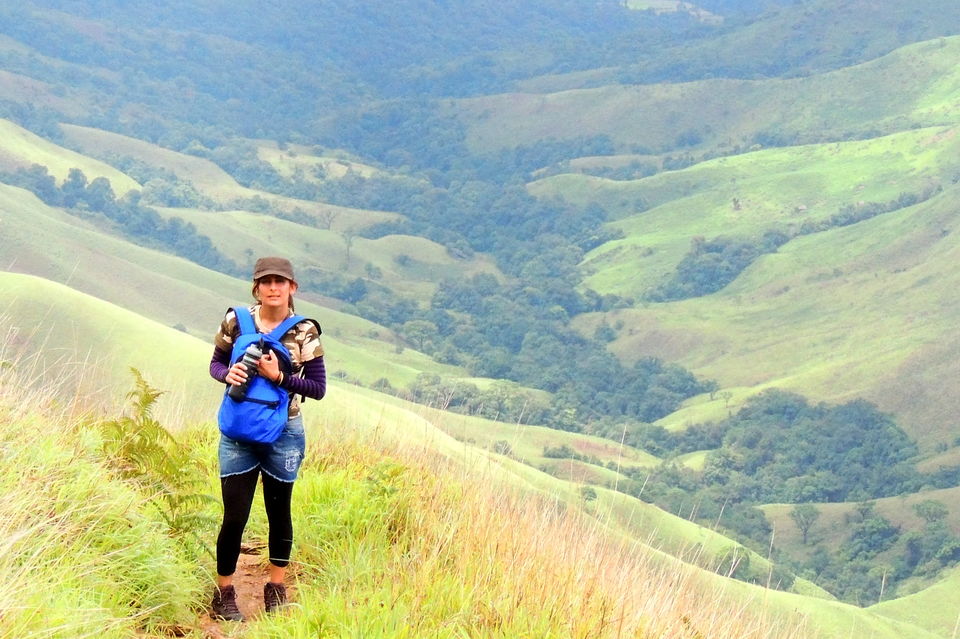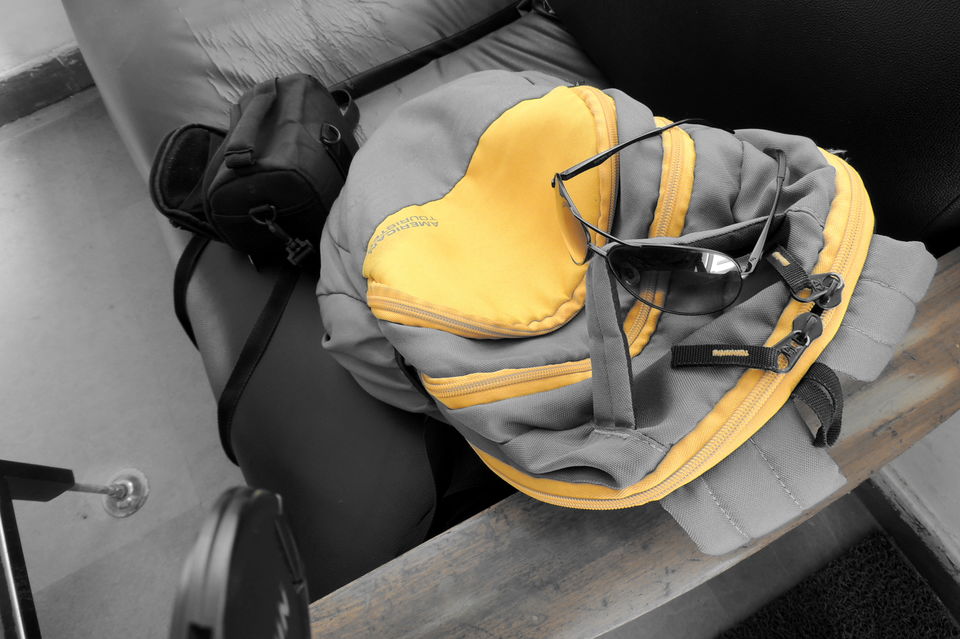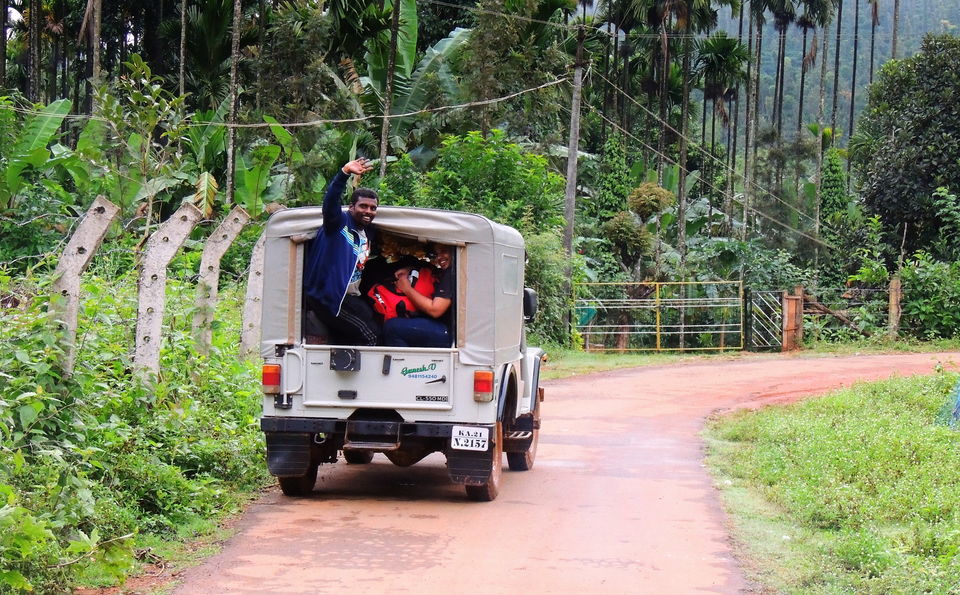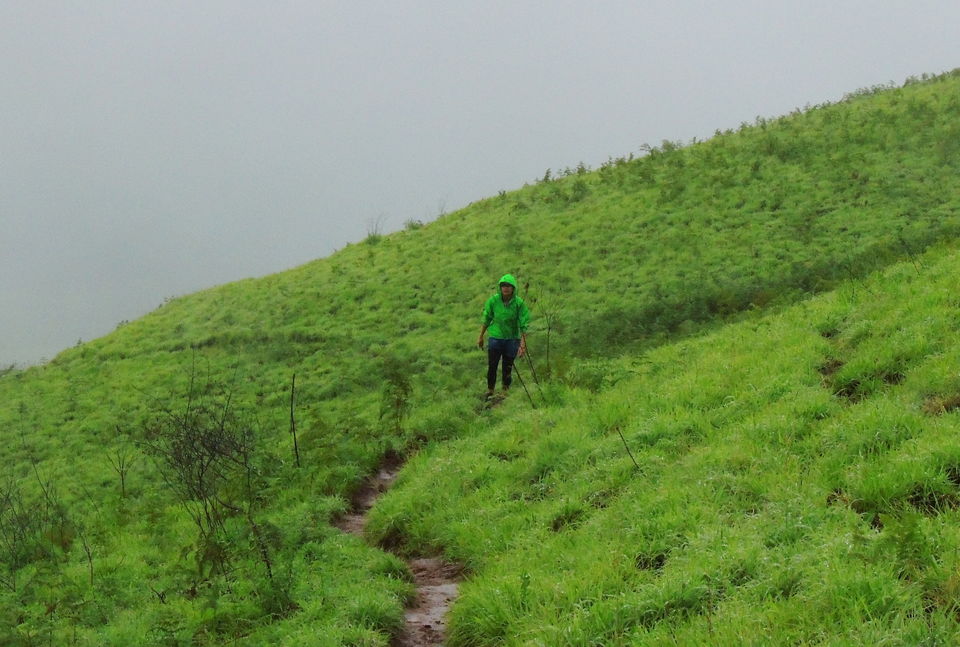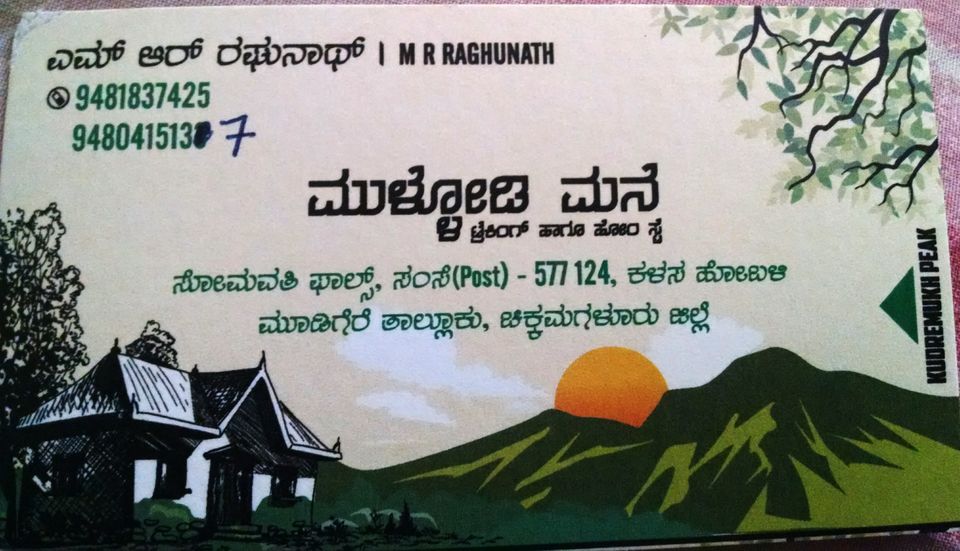 HAPPY MONSOONS everyone! Western ghats is that magical green dreamland where all you can lose yourself, fall in love every time you visit the valley and those high peaks. Truly a heavenly getaway from home! This time we decided to do a trek in rains, get soaked to the bone. 
Like always, group of twelve left Blore city in a TT late Fri night. NH-75 is a pretty awesome drive. Some of us slept, while other gossiped their way till we stopped at a tea stall around 1.30AM. Having reached Kalasa at 6AM (like planned), took two jeeps to a homestay we didn't wanna stay at! Took us another half hour to figure out a homestay I had specifically stayed in last year, which was also one of the many reasons I love Kudremukh. The red oxide floors,our friendly host Raghunath, the old attic, spacious rooms with no beds, chulha heated water for bath and the fresh water stream running across the house! Settling in, we were offered their special jaggery made tea which took away all the tiredness of the overnight journey. 
Packing tamarind rice, the group set out to conquer Kudremukh peak at 10.20AM. DSLRs,P&S cams, sticks, lemons and snuff in our hands for some of us feared leech-festation while others didnt! :) As a precautionary step, we had applied local tobacco and hair oil mixture to our feet, socks and shoes, which by the way works wonders as far a leech bite is concerned. 
Initial part of the trek is easy with slight moss covered stones and beautiful water crossings where one has to really watch the step! The first checkpoint is a big tree meant for the travelers to sit and relax. All of us stopped, made fun of each other, clicked a few pictures. Our guide was an aged man of 60+ who was wearing just a chappal. Seeing him walk the path with umbrella in a hand, and lunch packet in another was a motivation! Trail began twisting its way round, with hint of drizzle and wind beating at our faces. We climbed the big hill ahead of us, motivating the team and joking around. Each one of us carried a bottle each, which we would conveniently refill at every water crossing .From drizzle to heavy rainfall, our raincoats and ponchos were out now.Path became very slippery, stones loose, trail had countless water puddles..cameras were safely packed by now. 
You cant help but notice the sound of raindrops silently hitting against your hoodie,touching that happy soul when one walks among the clouds in the greenest of valleys. Mind goes completely numb, thoughts fade away, suddenly the mind is an empty shell.None of the worries of city life matter anymore. No roof, no food, no warm clothes, no vehicle is required here. None of the job promotions and salary hikes can match to the peacefulness and satisfaction as this moment. I'm overcome with great adrenaline when I see other hikers mount the dangerous cliff upfront. 
I know how easy it is for those aching legs to give up now! But I know I wont coz I've never felt more alive! My steps freeze with the time, head is very clear, I think of nothing but of the peak that lies at the end. If you ask me, treks are the best places to meet and befriend strangers to form those long-lasting bonds , not to forget you all can share various treks tales you've been to.
I vividly remember when my husband asked me why did I love trekking!
I had no special reason other than 'I feel most free when I am on my own with the nature, sitting,walking,laughing and crying in its lap, inhaling the fresh mountain air and climbing up when the world gets so small under my feet.It is then I realise, life is made for bigger things than just earning big bucks,complaining,having sleepless nights thinking and brooding of future.' I refuse to lead a life where terms are dictated to me.I make my own plans, execute them and live my time. 
We reached Kudremukh peak at 1.50PM while it was still covered in thick fog and clouds flying around in direction of the wind. Reaching 1892m marked the victory of the day. Just when we decided to have lunch, it rained cats and dogs filling the plate of rice with water, making it more fun! Nature has the power to make every new experience, a happy one! All of us enjoyed each other's company even when we didnt know each other. A group of strangers had become friends in last 20hours. We began the descent at 3PM and were back at the homestay by 5.30PM crossing alot of hikers who had started the descent two hours before us :) 
We definitely were a group of fast trekkers and we took pride in that. Luckily, less leech panic calls and bites. All of us were content in our hearts for today, our steps didnt fail us. With countless memories of those 7 hours, we now sit confined within the walls of our office cubicles and home only to plan a getaway to the ghats soon!! :) We'll be back.
Few pointer from the trek:
1. Its awesome to hike in monsoons.
2. Always keep a poncho and waterproof covers for your phones and money.
3. Do not carry a bulky DSLR.
4. Go with a Quenchua hiking boot. Ditch that heavy Woodland pair.
5. Wear football socks, apply tobacco,hair oil and lemon to fight leeches. After all, they aren't so bad.Leeches  are used for medical purposes esp to reduce swelling in injured and transplanted tissues.