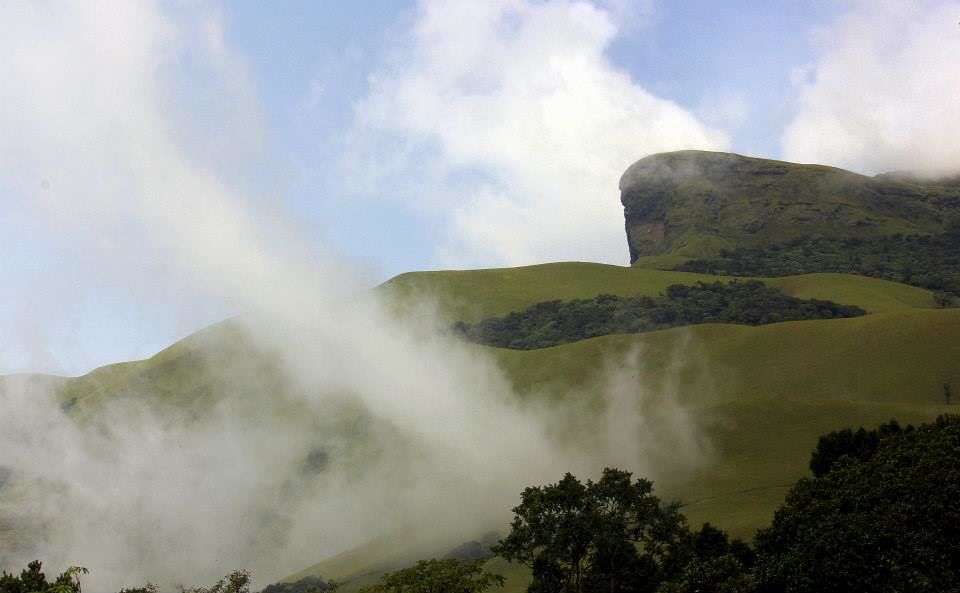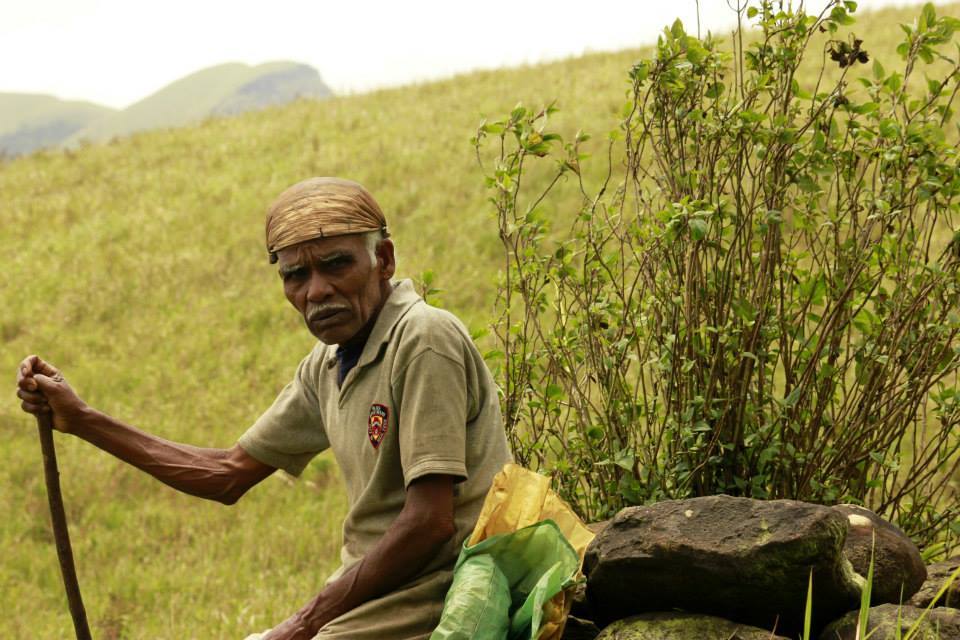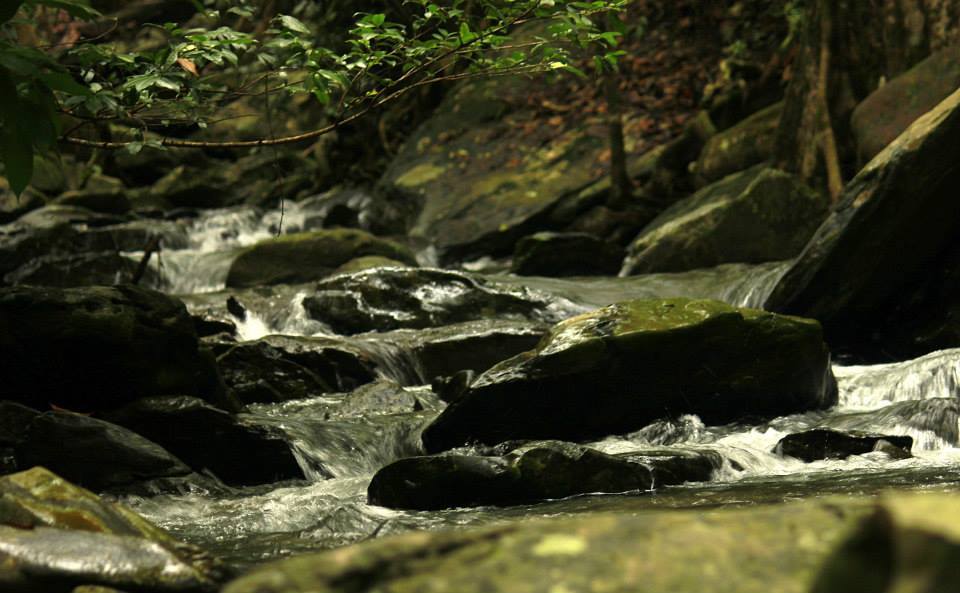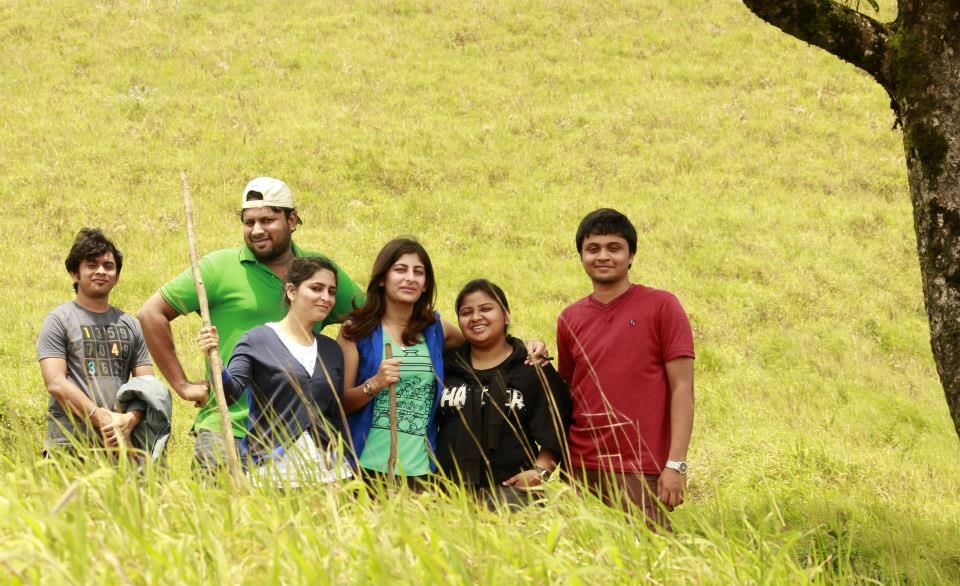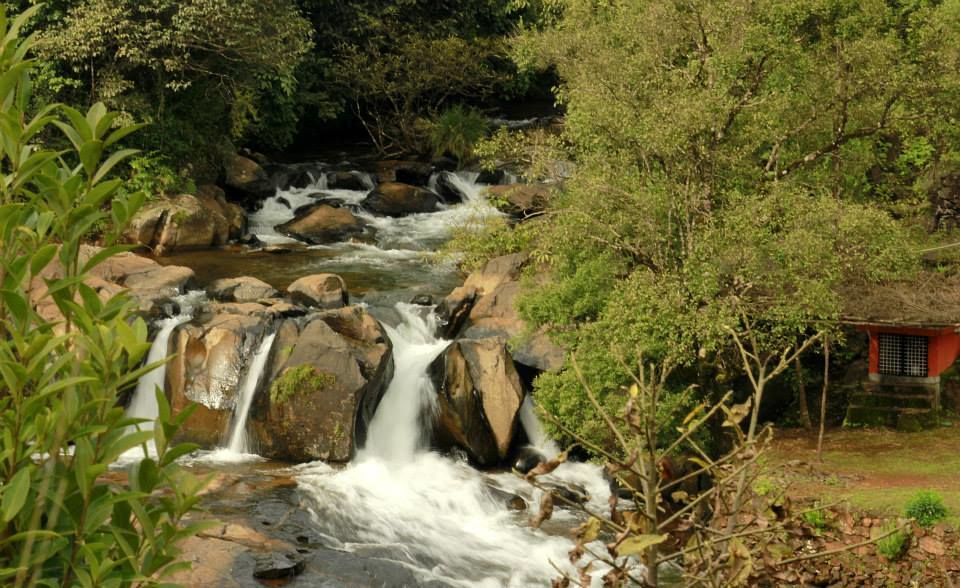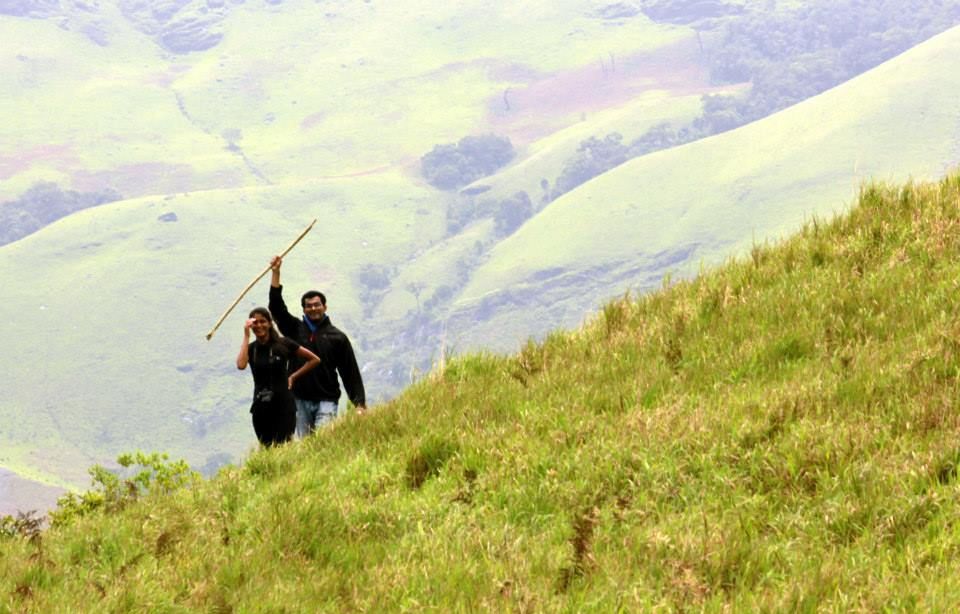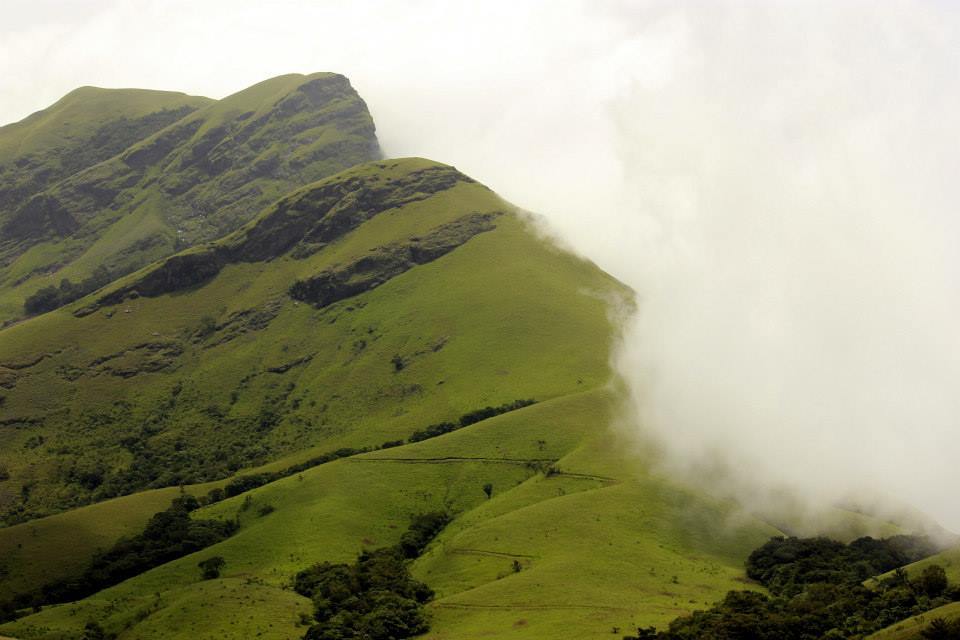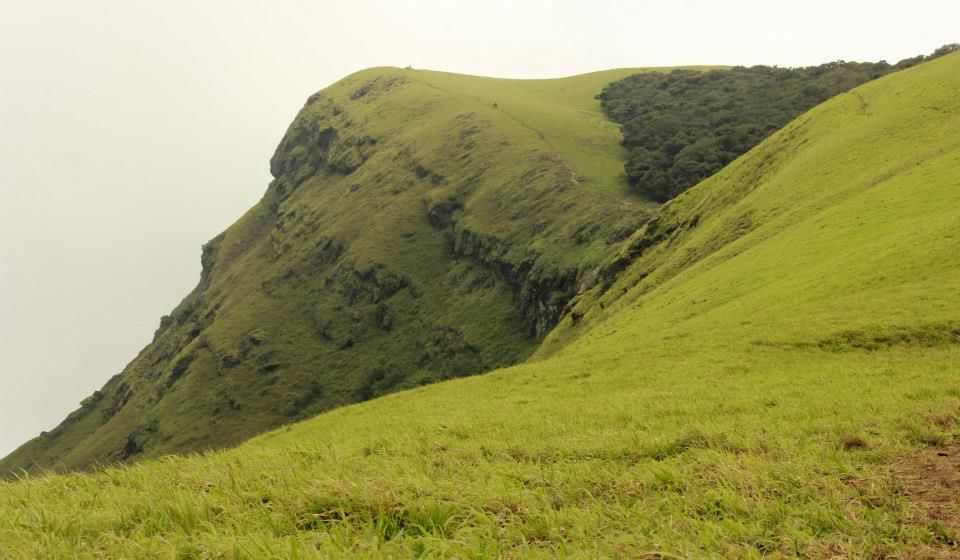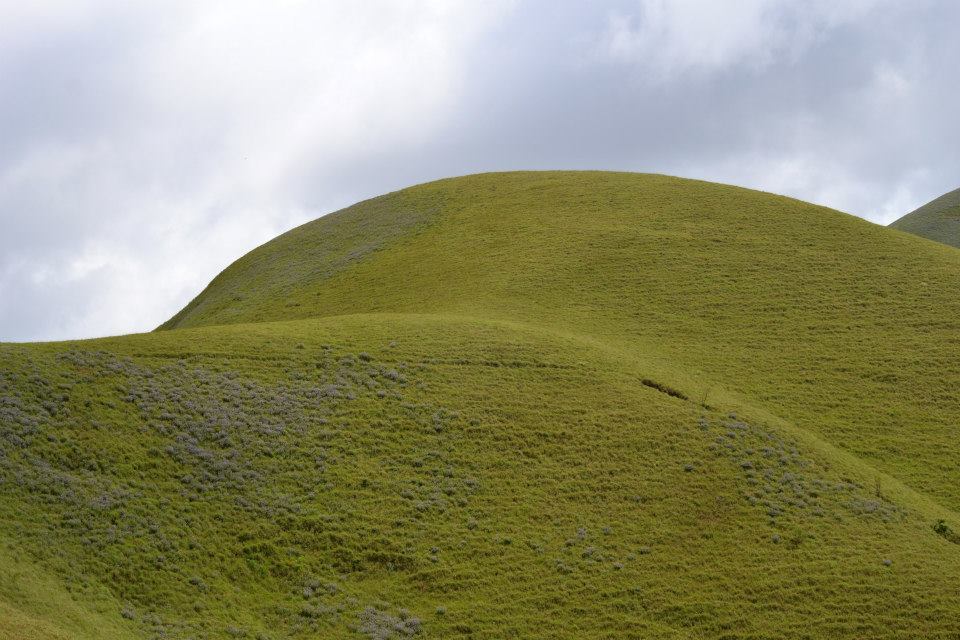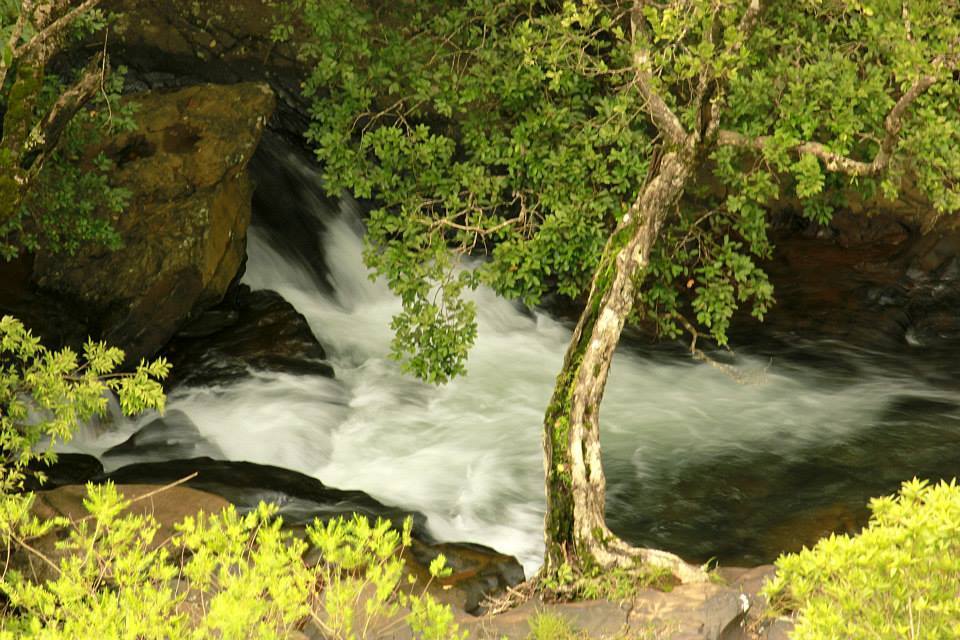 Day 1 : Blore-15th Aug-5.30AM
Our cab was cancelled without any prior notification and we had no choice but to scurry to nearest rick/bus stand to reach Majestic bus station ASAP. Everyone arrived on time and at 7.40AM, the journey started in an non-AC KSRTC bus with surprsingly clean seats. We were to reach Kalasa at 3.30 which was later delayed by 2.30 hours.
Picked up in a purple jeep, we had no idea about the 5kms bumpy ride and slippery muddy roads leading to the homestay we were to put up at.
Arriving at the Raje Gowda's home, we helped ourselves to the steaming coffee and yummy pakodas. Lady of the house, kids and the host himself were very generous. We were given the mats, matresses, blankets, pillows for the night. Dinner was cooked on the chulha, there was a running natural water stream outside the house and bathroom had ever-available hot steamy water. We felt great being back to the basics with no reception in our phones.
The sky was filled with countless stars with thin clouds floating by. The fresh mountain air felt chilly and we didnt mind it. After quite a handful ghost stories and tummy full dinner, we decided to call it a day. Life was so much simpler and hassle free up there!
Day 2: Kuremukh Foothills-16th Aug-6AM
Karthik was heard saying "Guys! Wake up..go take bath. We'd wake up girls after that since there's just one bathroom".
Grinning to myself, I couldnt have felt happier hearing the commotion in the adjoining guys' room. Post light breakfast, we were handed over packets of lemon rice for the lunch which we planned to eat post hike to the Kudremukh peak. An adventurous day lay infront of us.
8.40AM, we got our forest permissions and set for the trek.Passing through lush green fields, damp forest area we reached a tree, our first pitstop. Our guide was a patient man who knew no Hindi. The first leech was spotted on Keya's shoe and within seconds we realised the place was infested.Radhika almost squealed in horror when we said 'LEECH!LEECH!'..
All the guys slipped on first water crossing while girls led the way with the guide helping the guys out on the slippery stones.Seeing the cows grazing on the opposite terrace farms, we continued on the trail in light drizzle and leeches trying to bite. The steep climb was few kilometres away and we were enjoying the view of clouds wrapping up the peaks. I walked in the water instead of trying to balance on moss covered slippery rocks and would rinse my socks once in awhile. Soon, the energy began wearing out and so did the water in the bottles. The first view of Kudremukh peak was divine and it seemed do-able from we were standing. Crossing the marshy land, we were ankle deep in mud only to be greeted by another water crossing which washed off all the dirt.
Then came the first climb to a hill! With countless halts, we somehow did it. Umang, like a mountain goat was the first one to complete, with Chethan to follow. I had rest of the team behind me whom I couldnt see at all. So, I moved on after recovering my breath only to reach a large tree where the two of them were resting. I lied down on the grass after being assured of no leeches only to find a leech on my hand. After almost finishing water we had and sighting Sambar(deer) on the hills below us, all the team members had finally arrived.
That was when one very important decision of the day was made. Four in the team called it quits while five continued towards peak. We climbed three more such hills, the toughest of steep ascent on the mossy stones, walking all crouched down in the bamboo forest and climbing a big giant tree which had erased the tracks. The milestones were laid out after every 500-1000m distance and sometimes they made us feel elated while demeaning other times. The last milestone read 'KMP 1.5kms' with an arrow sign and I was alone from there since our mountain goat, Chethan and guide had taken off. Sohom and Sayan decided to take a halt and I didnt know anything but to continue for it seemed like an easy straight trail and I couldnt have been more wrong.
At the last water crossing, guys decided to grab a bite of lemon rice we had in the bag. Umang and I werent in favor of it and so we started again for the last ascent which was not so dificult. And the view from top : UNBELIEVABLE. We could see the clouds rise up like a steam, hit the peaks and pass through us.
Kudremukh peak is situated at an altitude of about 6,250 ft high from the sea level.Kudremukh peak is an ideal spot for exploration, navigation and trekking. The entire chain of this peak is rich in its flora and fauna and on a very clear day the blue edge of the Arabian Sea is visible from here. The hills are broad and connected to each other like a chain, with deep plains and valleys and are enchanting with natural splendour and beauty.
Descent was even more challenging for it was again steep and feet were bearing that extra brunt. Somehow we reached the tree where our friends decided to rest and I was amazed that they decided to wait for us. We had started drinking from natural streams. That taste was sweet and so different. Once again, all 10 of us began for the homestay. Eventually, we were again distanced from the people who were walking slowly. On the way we met an unattended cow herd whom we had to literally usher to walk ahead of us on that uneven landscape. Apprehensive and slightly confused, we kept reaffirming each other about how we were walking on the correct route and how we wont be lost in the dark which was slowly descending upon us. There were leeches rising from the ground, a bison on opposite hill and growling sounds in the bushes. A about 6.10PM, we finally reached our home.
Wet feet, leech bites and sunburnt arms were forgotten when we dug into hot pakodas and steaming chai. Our trek was 20 kilometres was done in 9hrs 30mins and we were proud of ourselves.
Sad part being we had to leave the same evening for Kalasa to get onto our bus for Bangalore. None of us felt like going for we had fallen in love with this world which was a world away from the world - totally fresh, peaceful and beautiful. After one last dinner, we packed our bags and took off to Kalasa and so our trip to Kudremukh came to a wonderful end.
I'll give you a breakup of cost(per person):
Bus Expense (Blore to Kalasa and back) : Rs 822
Forest Permission : Rs 275
Homestay + Food : Rs 600
Guide : 500/9 = Rs 56
Jeep (pickup and drop) = 2000/9 = 223
Adding the extra expenses, we ended up spending 2200 bucks for this heavenly trip. I'd recommend a visit to Kudremukh to anyone who loves to trek and doesnt mind covering 20kms in one day. One last thing important thing is that camping in the Kudremukh forest isnt allowed. Do drop in for any queries :) HAPPY HIKING!