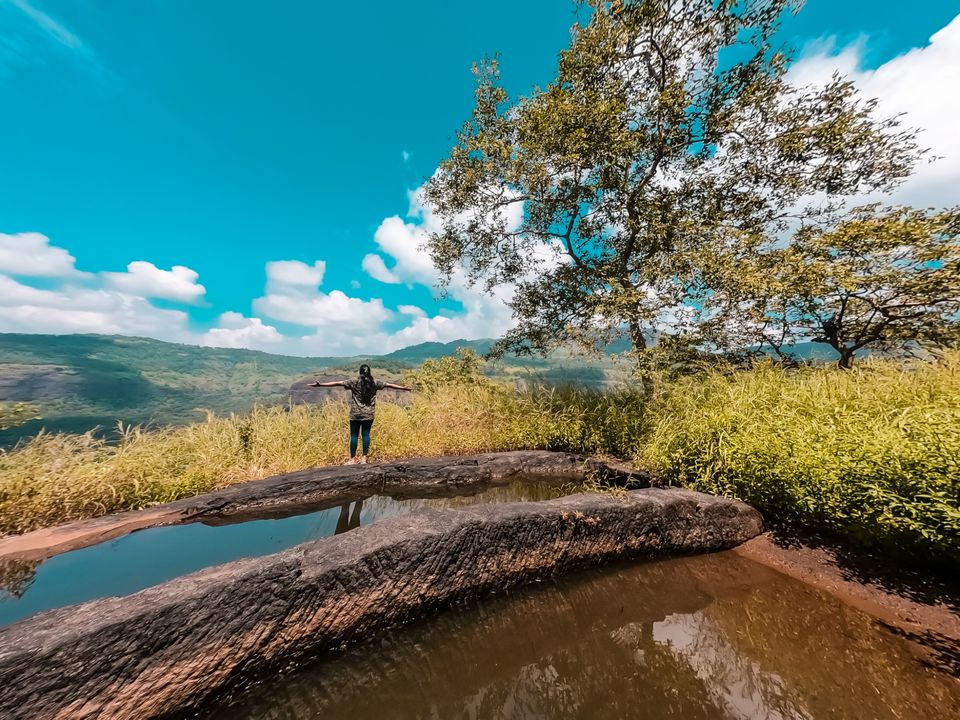 The rains were merciful on us and we started our trip from Bhandup at 11:00 pm at night. We were very excited for our trip as we had heard that the trek to Mrugad is a little challenging.
We spent the night on Kalyan railway station and in the morning we took a auto riksha and reached the base village . Before reaching the base village we made a quick stop for breakfast and has a light breakfast of Misal and Vada pav.
The atmosphere was cool when we reached base village and perfect to start our trek.
The sun had risen, and the scenery was beautiful and taking in the scenery we started our summit.
We reached a cave where there was limited space to climb forward and we had to be careful as the stairs were very slippery, and we had to take each step cautiously.
We reached the summit during afternoon and it was not an easy trek as we had to tackle the sun, dust and the fear of falling if we miscalculated our steps. There was only one way to climb up as well as come down and if we fell we had no hospitals nearby.
When we reached the summit we took in the scenery and had lunch also it we celebrated my friend's birthday on the summit and he was quiet happy and thanked us for a memorable birthday.
After spending some time on the summit we started to descend the summit. We reached at the bottom in 2 hours and while coming down we all had a good time and had fun.
After the descend we were ready to go to station to go back home as we were tired, we made a pit stop in a nearby lake and had some more fun in the lake which was very refreshing.
Finally we reached Kalyan station and then took a train to home and reached home at night and had a good night sleep.