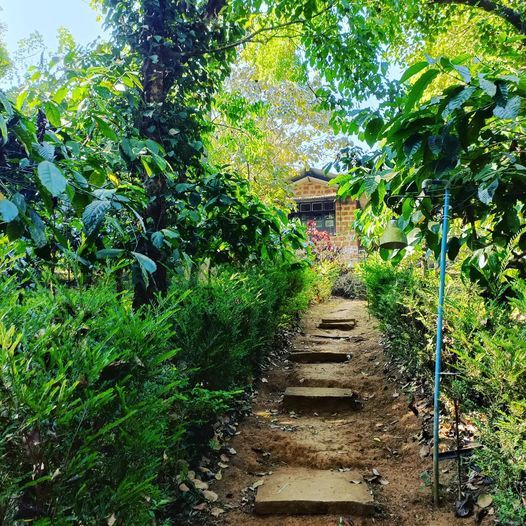 I don't usually participate in online writing/blogging contests, simply because I don't like my content to be too public. However, back in December 2019, I had somehow participated in a travel blogging contest and won! Sadly, the 2-night-farmstay that I had won as a prize, could not be redeemed due to the COVID monster that soon gulped us all!
However, it seems I was destined to experience this beauty. So, after exchanging a few mails with the stay organizers this year, I was told my voucher had been extended and I could visit them soon. My joy knew no bounds as I quickly planned a short trip to this serene Coorg farm-stay called The Linger Farm, Chettimani, with a friend of mine.
How to Get There
Getting to this farm is easier if you have your own vehicle. If you are acquainted with the road from Bangalore to Madikeri (Coorg), it's an easy road-trip of about half an hour from Madikeri to this place (it is on Google maps).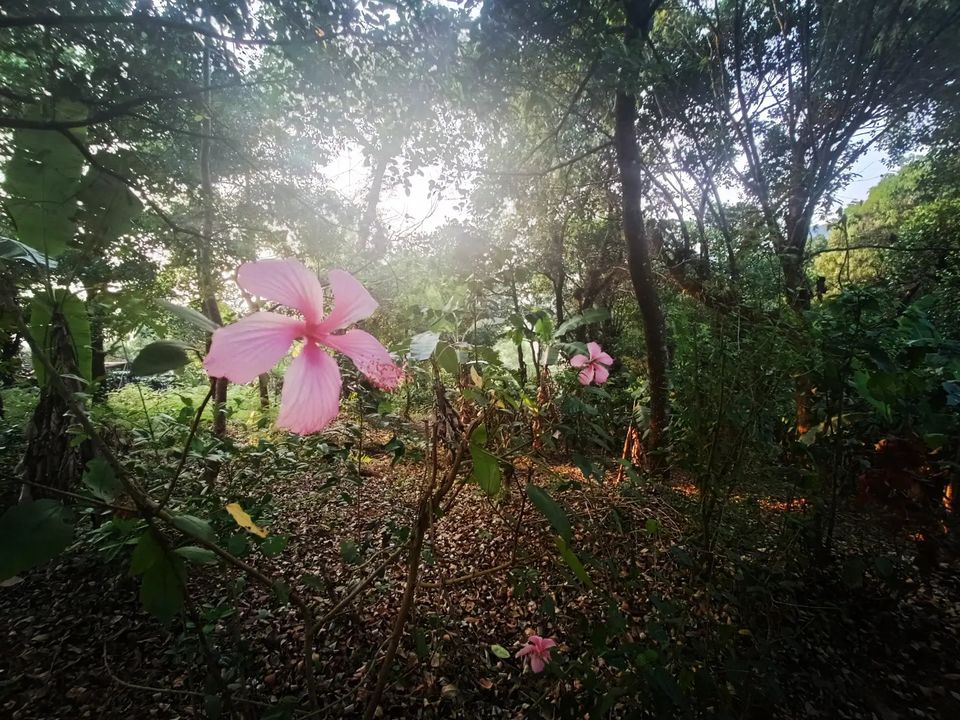 However, for those who wish to travel by bus, you need to book a night bus from Bangalore to Madikeri and then board a KSRTC bus from Madikeri to Bhagamandala. The stay is located on the road to Bhagamandala, at a quaint village called Chettimani. Just ask the bus driver to stop at Bandikadu bus stop (it's not a scheduled stop, but the driver will stop if you ask him to).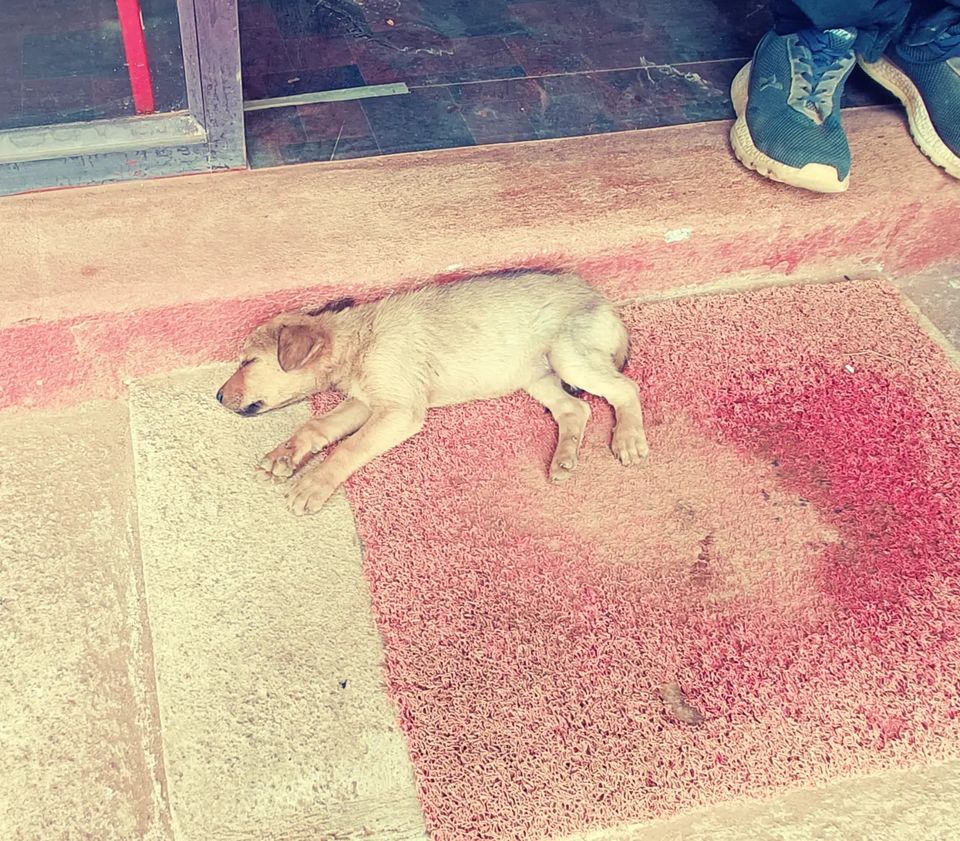 Our first bus dropped us at Madikeri at 4:30 am. We boarded the second bus (from Madikeri to Bandikadu) at around 6 am and reached within 45 minutes.
The Stay
Our stay had already been co-ordinated by the Linger operations team: Sindhu, Divya, and Roshan, to be precise. We had all the information before we embarked on our journey.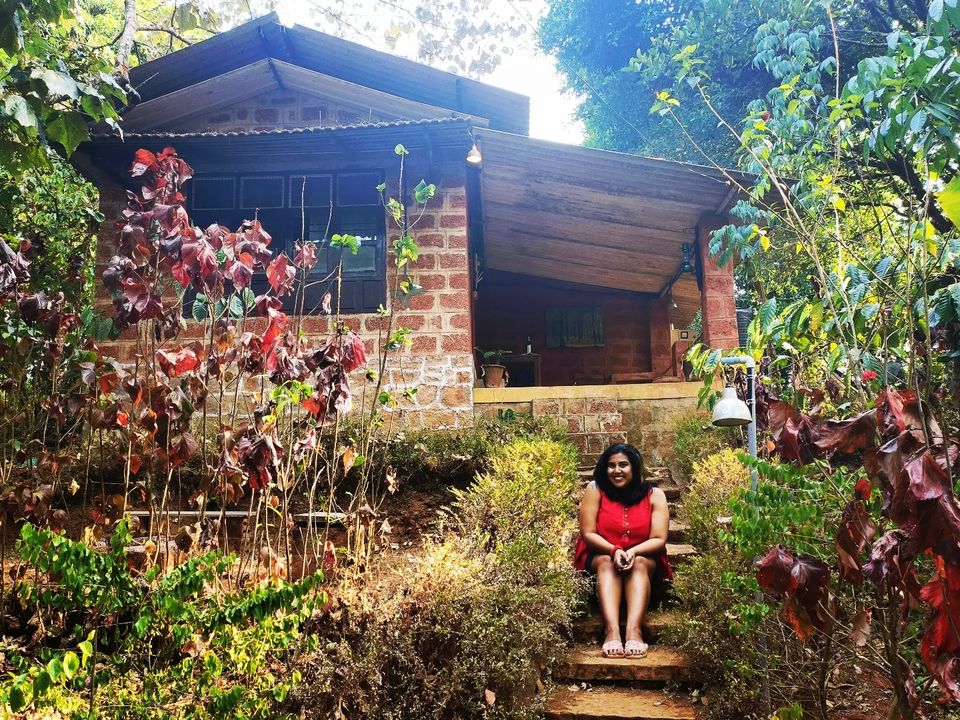 As soon as you get off at the bus stop, you will be greeted by the caretaker, Mr. Harish. My friend and I were taken through a lush green farm path to our beautiful cottage called Kapimane.
The cottage was cosy and surrounded by greenery. We also had 3 in-house dogs for company for the entire stay.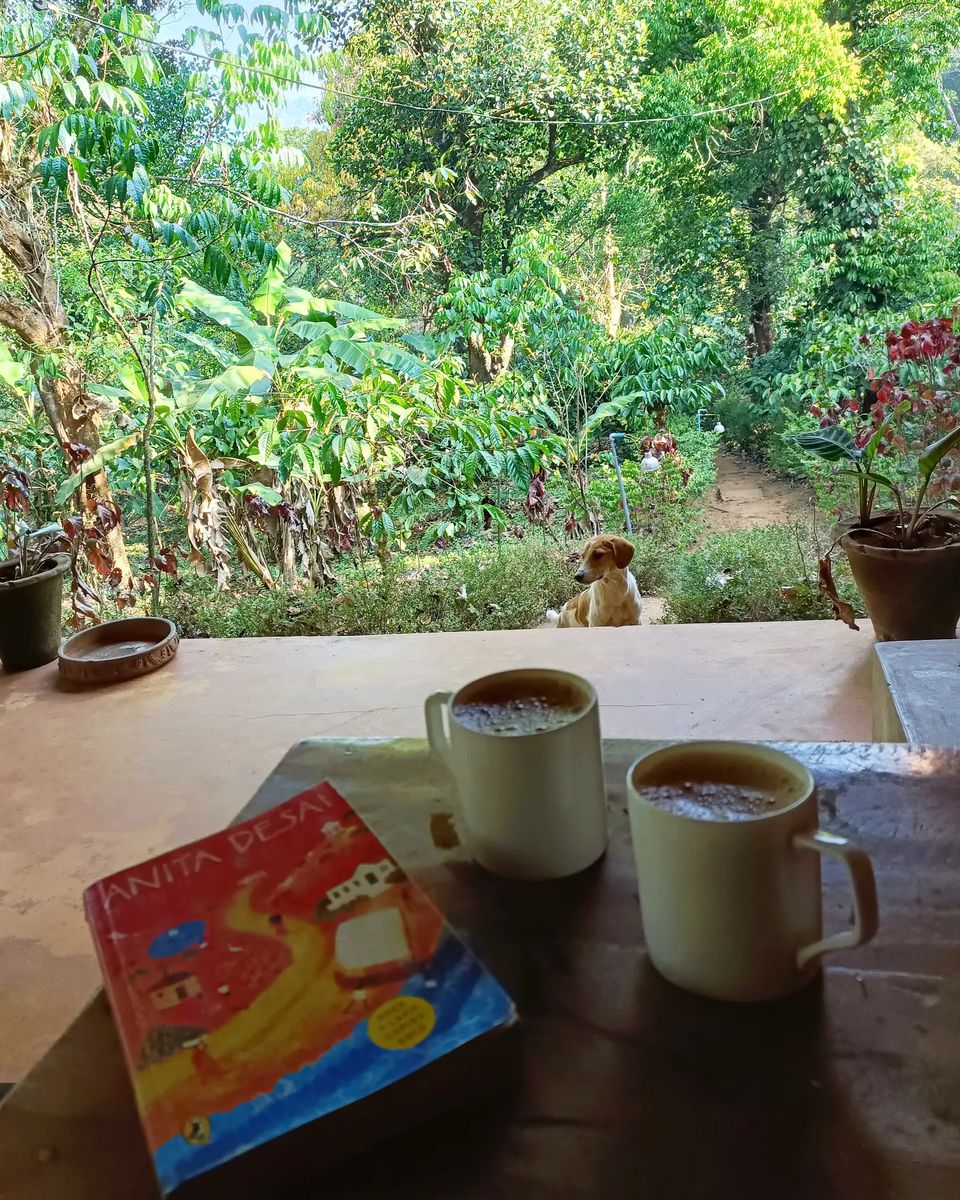 After freshening up and having a sumptuous breakfast cooked by their in-house cook, Dhanya, we decided to explore the property a bit. The stunning 5-acre farm has a number of cottages, a spacious kitchen and dining area, libraries both in the rooms and at the dining area, hammocks, and bonfire places attached to the cottages.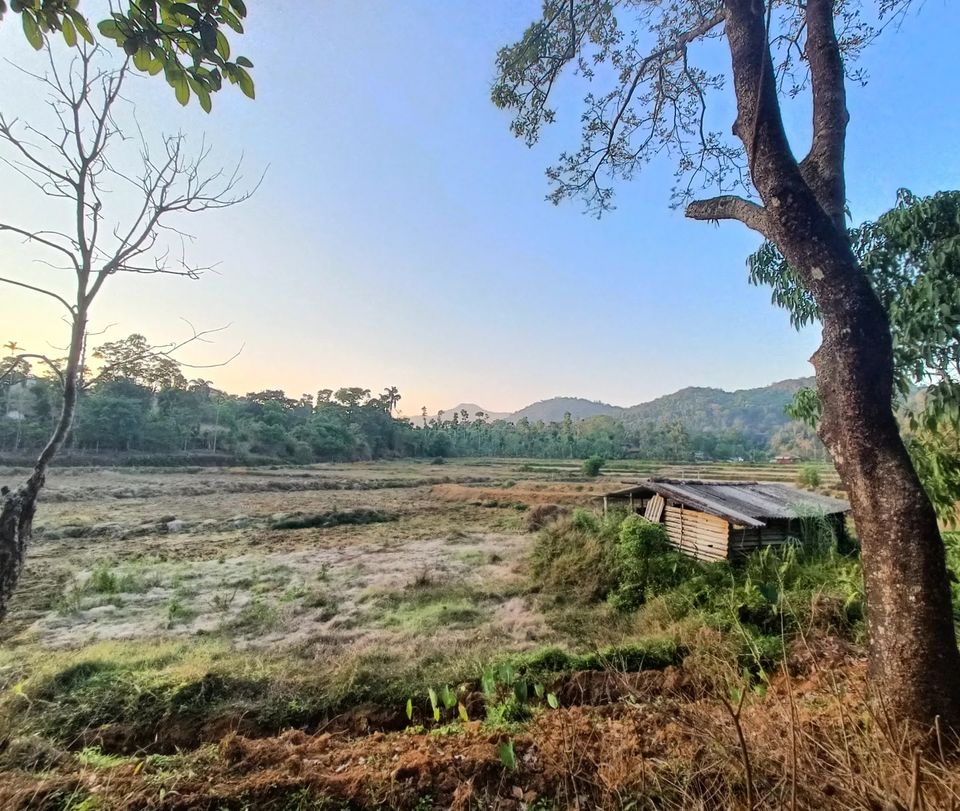 A short walk away from the property, you will come across a shop that sells all things Coorg: home-made wine of every variety (ranging from banana to chilli, coffee to dry fruits, gooseberry to tulsi, and watermelon to the usual red wine), spices, dry fruits, raw filter coffee powder, and chocolate.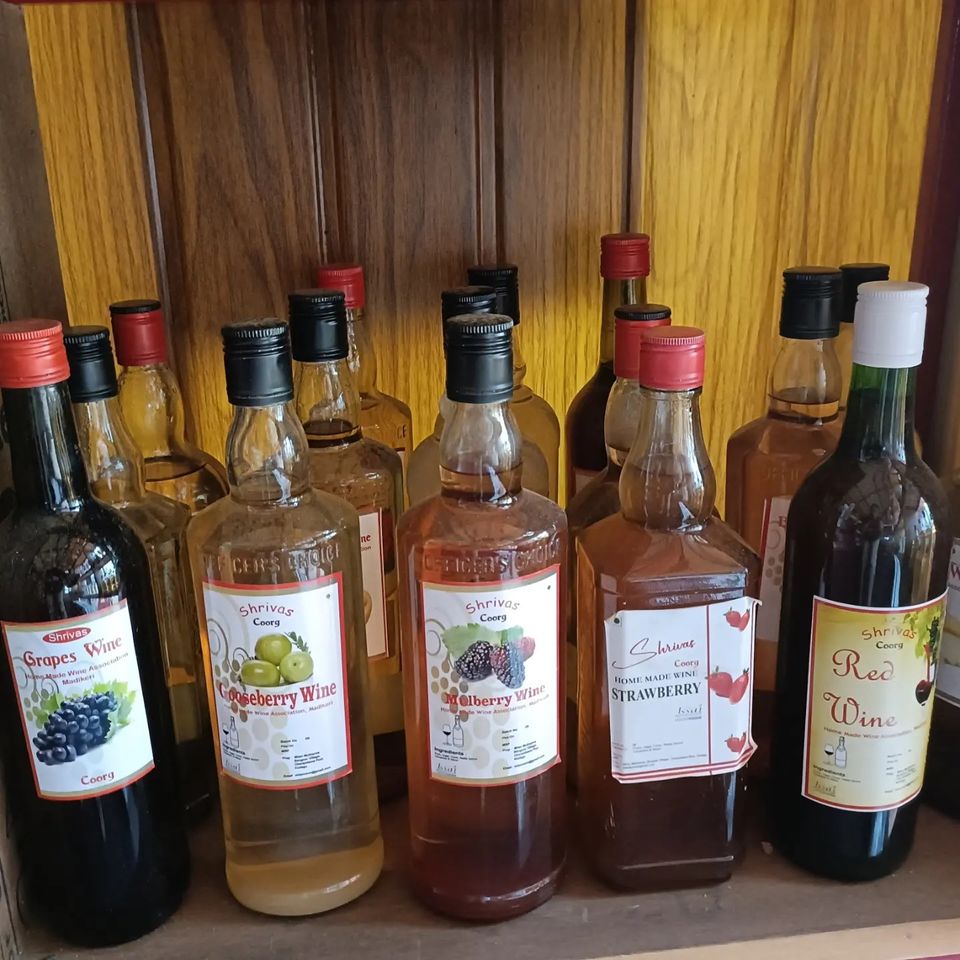 We had filling and yummy home-made food cooked by Dhanya. The menu had both the Coorgi variety and food of our choice that we had previously specified. Loved the chicken curry, the puttu, and neer dosa! I must also mention that the quantity of the food was fit for a family, while we were just 2 people, and most of it was sourced from the farm (the veggies at least).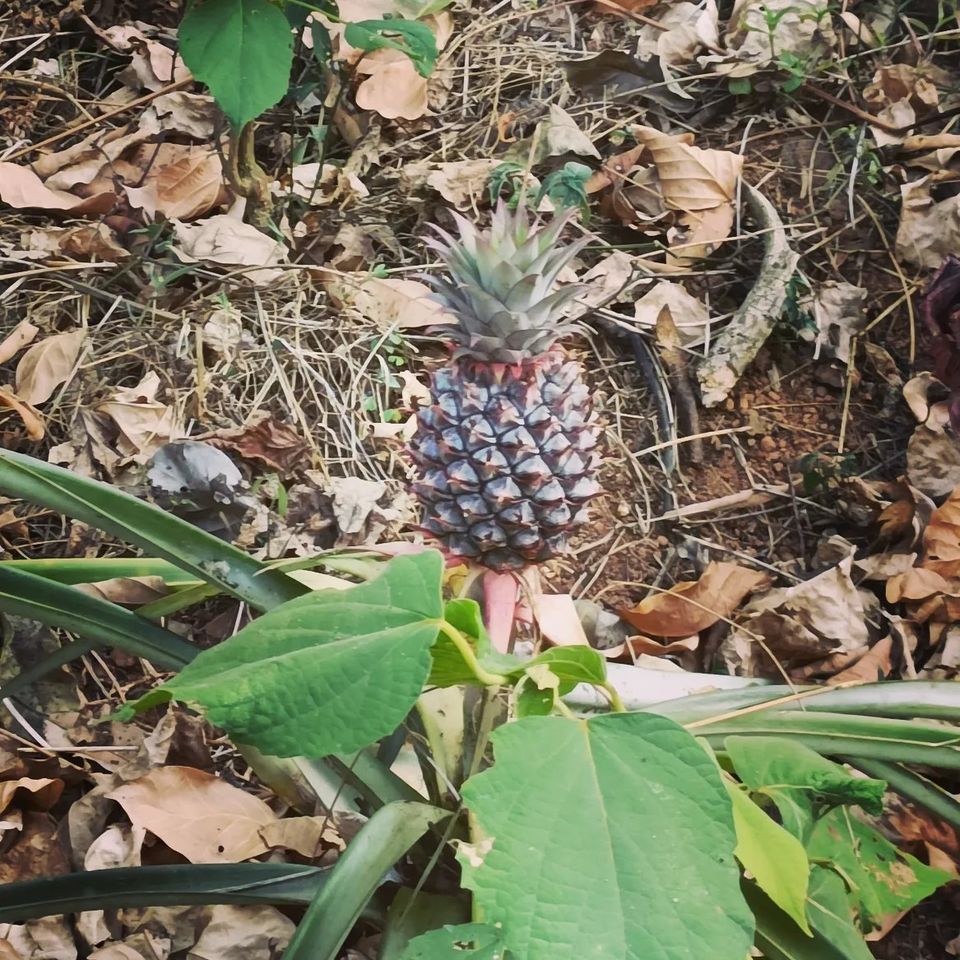 We had a healthy dose of coffee and snacks, too. The entire team, including Harish and Harishchandra, were just a call away (from early morning till late at night)!
The day was spent clicking trillions of photos (it's a birdwatcher's and photographer's paradise)! In the evening, our caretaker took us around the farm, telling us about each type of plant that they had in the property! Post-dinner, my friend and I had a chit-chat session beside the bonfire right next to our cottage!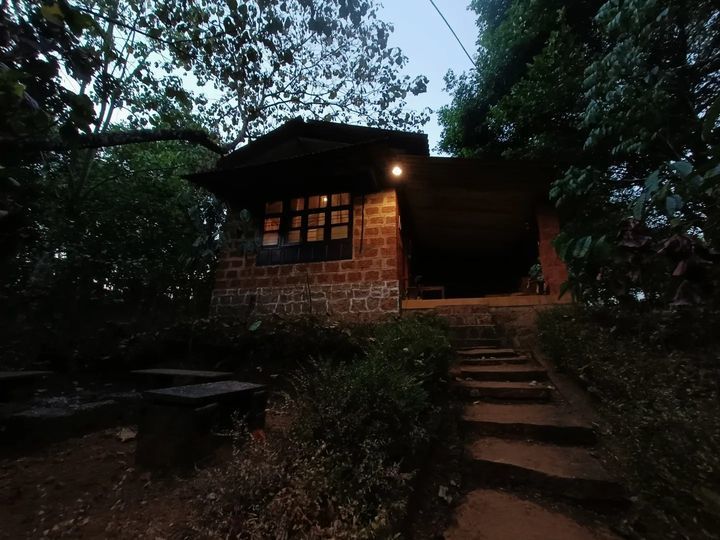 Day 2 had us clicking some early morning shots at daybreak! We spent the day reading and walking around the estate and playing with the dogs. We were also taken to the Cauvery riverside. It was a trek of sorts, through paths enveloped by trees, which I enjoyed thoroughly.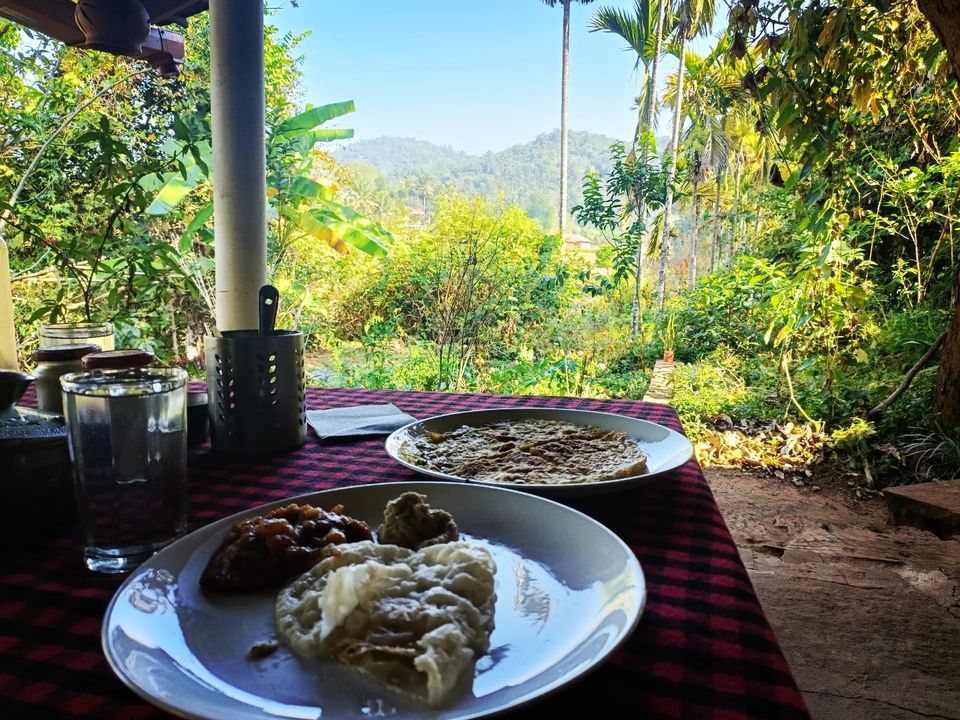 Post-lunch, we spent a leisurely afternoon lazing on the hammocks and admiring nature. The evening was spent watching the sunset and listening to chirping birds! The bonfire was ready by the time we finished dinner and headed to our cottage.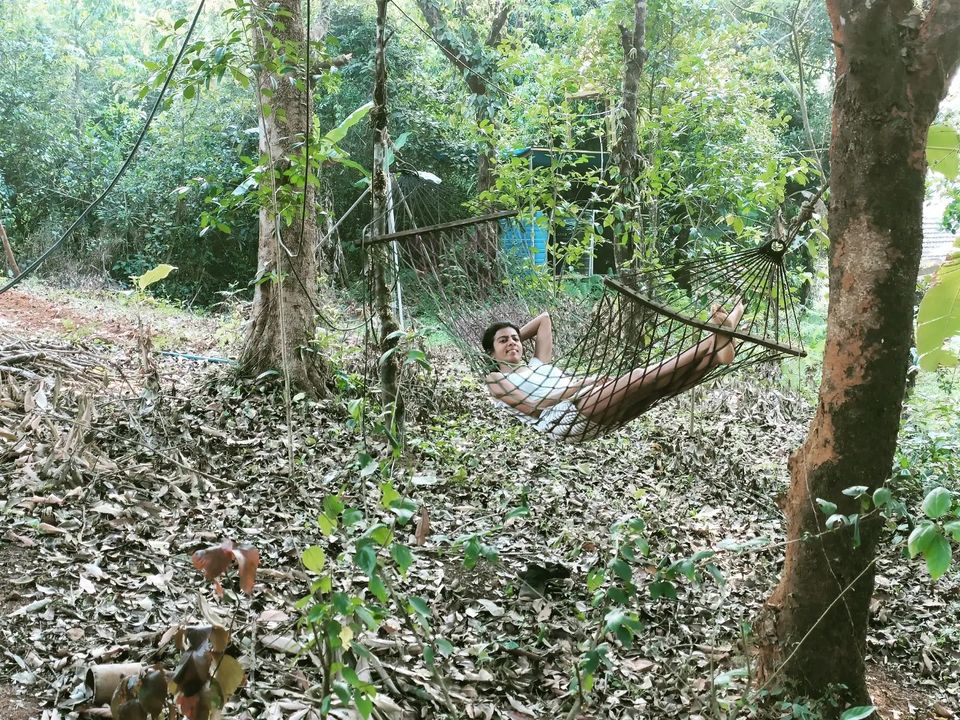 By the time Day 3 arrived, we had fallen in love with the simplicity and serenity of the place. We bought some chocolates and wine from the only shop in the vicinity. We were then taken for a recce of the farm's coffee estate.
After another filling lunch, we were ready to leave by 5 o'clock, as we had a bus to catch that night. Following our parting words, we were surprised to receive a bag full of farm-fresh coffee beans from the caretaker, as a parting gift!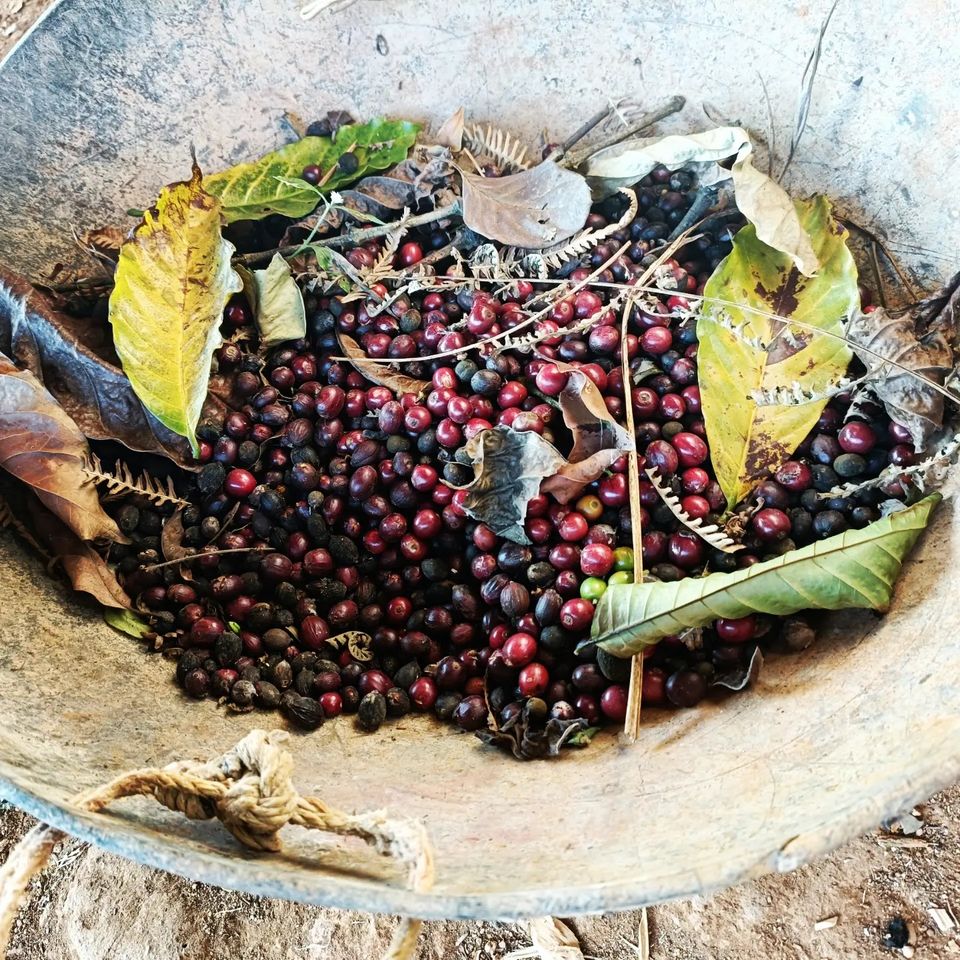 He waited for us to catch the bus, and as we bid him goodbye, I wondered if amid all the paid PR on social media and the five-star treatment of posh resorts, does anything surpass the feeling that interacting with such good and well-meaning people gives us!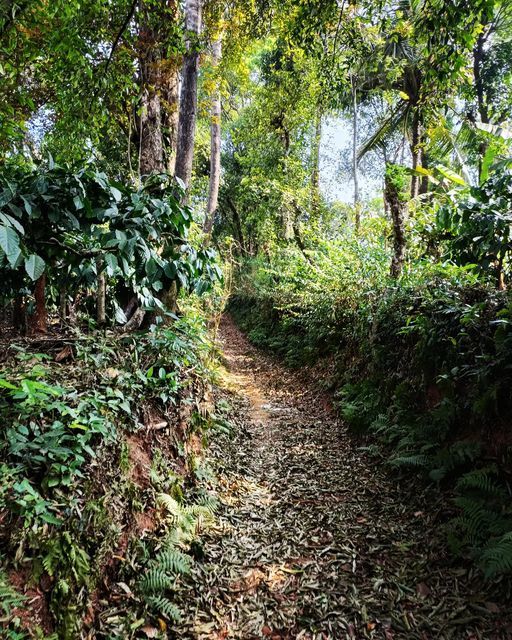 So, our stay ended, but the memories still remain. I would recommend this property to all those who are looking to pause their lives of hustle and hurried vacations, to just sit and do nothing. Take in what nature has to offer, have good food, talk to the locals, and observe! Though I was not expecting much when I was told it would be a "do nothing vacation," I ended up being enriched by my experience here and got much more than I had hoped for!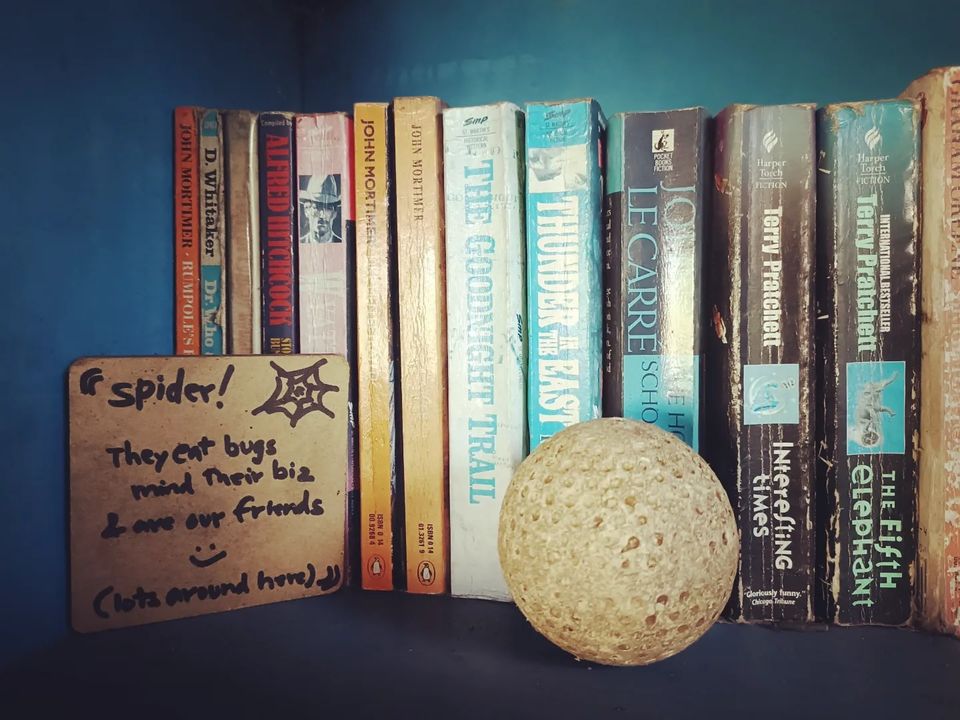 What to Expect
*Separate private cottages, surrounded by nature, apt for couples, families, friends, nature photographers, writers, bloggers, vloggers, birdwatchers, and colleagues/team off-sites
*Home-made food throughout the day, made according to your instructions
*A dedicated caretaker who is available throughout your stay
*Hammocks, bonfires, indoor games, guitars, and cricket bats
*Lots of books (Some of them can be borrowed and returned after you're done reading them. You can also pass them on to other readers, as part of the "Free Library" project)
*A warm and comfortable bed and a clean and spacious modern toilet with body-wash and hand-wash
*The phone network and internet connection (they have free wi-fi) may be patchy at times
*Voltage fluctuations are common, though there were no power cuts during our stay
*It's a pet-friendly property
*Eco-friendly ways: glass, steel, and copper utensils; water is heated in a Gujarat boiler; some spiders and insects may get inside the rooms but won't harm you! Do not throw plastic around and do carry your plastic wrappers back with you!
Lastly, would like to thank the entire team of Linger for this beautiful experience! Hope more people come to your amazing stays and "do nothing"!
For more information, do contact Linger Leisure at stay@linger.in or call 9590050001