My husband Sai and I turn our car from the highway into a dirt road towards Tusk & Dawn Jungle Resort in Sakleshpur. My watch reads 11 am, five hours since we started from Bangalore. Our car treads slowly on the almost non-existent road for eight odd kms. We heave a sigh of relief as the resort gate looms ahead. The sight of pretty, tiled-roof cottages scattered over a grassy terrain on the foothills of a mountain makes me feel at ease instantly.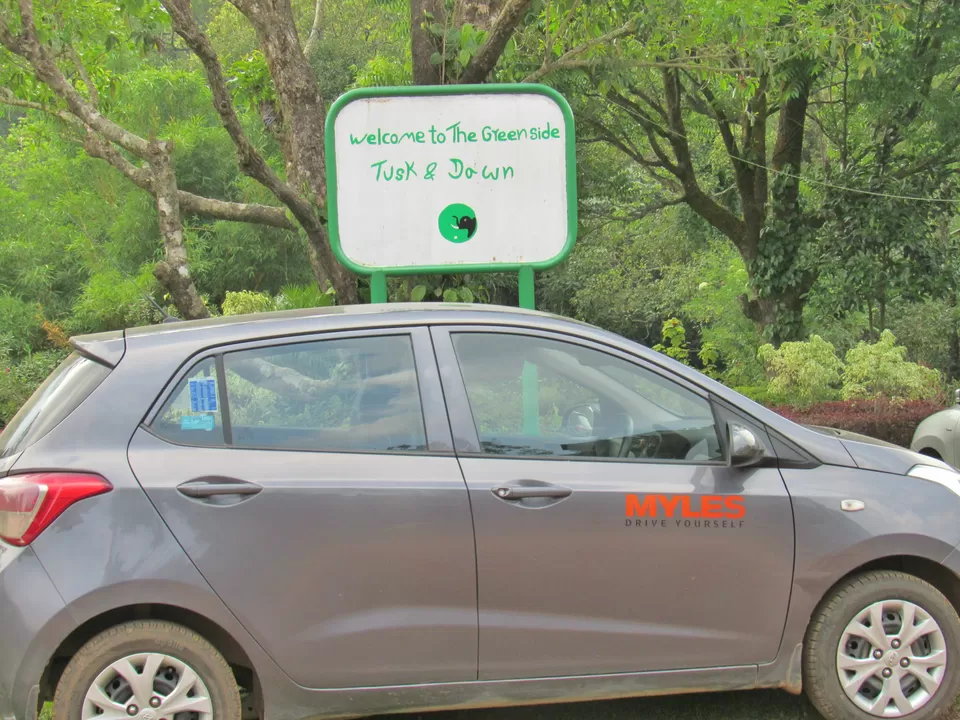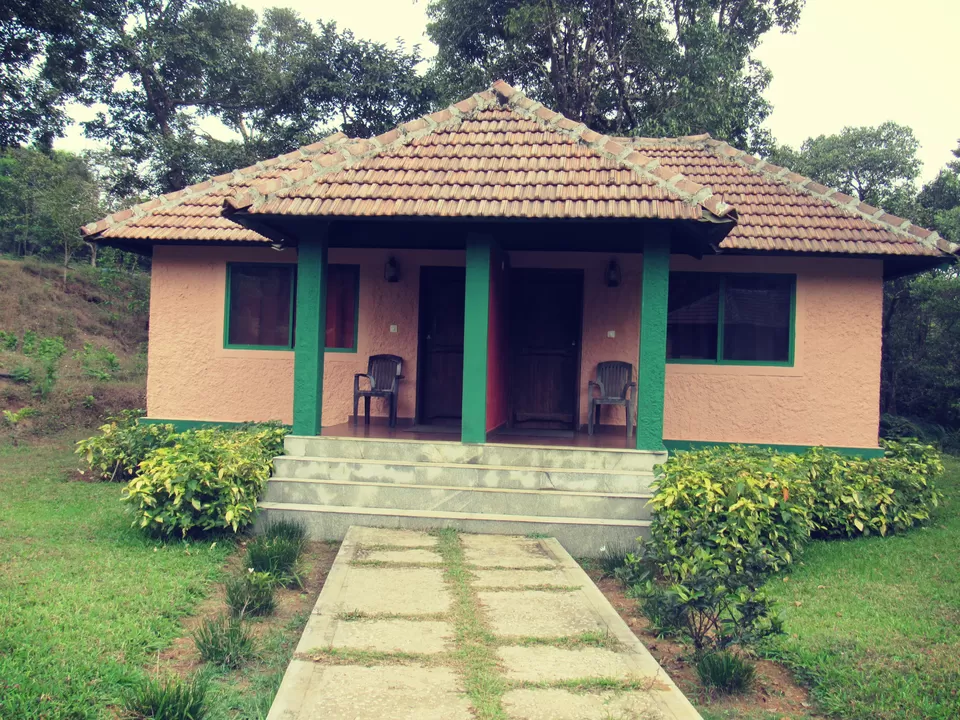 The manager, Premnath, walks out to welcome us with a cheerful smile. It is a quick check-in and we walk towards our cottage. The cottage has large, wall-sized glass windows providing a view of the surrounding woods. The room is basic without the frills of a luxury resort. A quirky note titled "Who's Buggin Who?" on the bathroom mirror asks us to be mindful about the harmless insects. The bathroom has a small garden and a glass roof. "Interesting," Sai says, "You feel you are with nature when you take nature's call."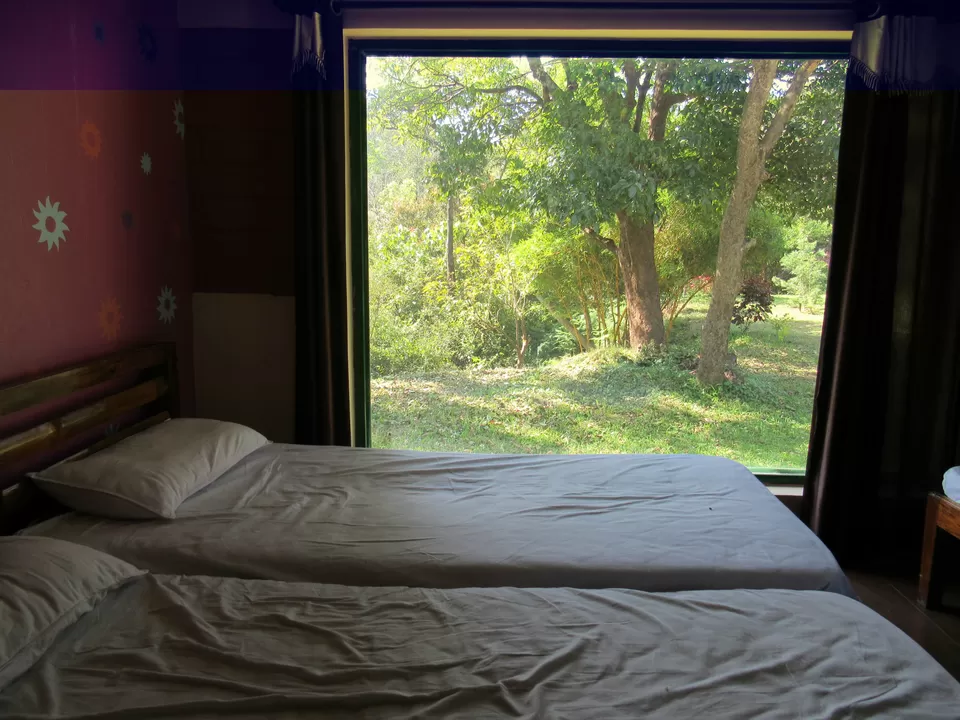 At 1 pm, we head down to the dining area for a steaming, hot lunch of Malnad specialties. Rice, steaming sambhar, spicy chicken curry, vegetables sauté with grated coconut and payasam (a porridge-like sweet preparation of rice and milk) make for a delightful lunch. Unable to have stopped ourselves from over-eating, we relax under the shade of trees. The place is also home to some pet animals and birds. A friendly Great Dane called Danny comes and sits near us. A couple of guinea fowls go about their business. A peacock screams in the distance.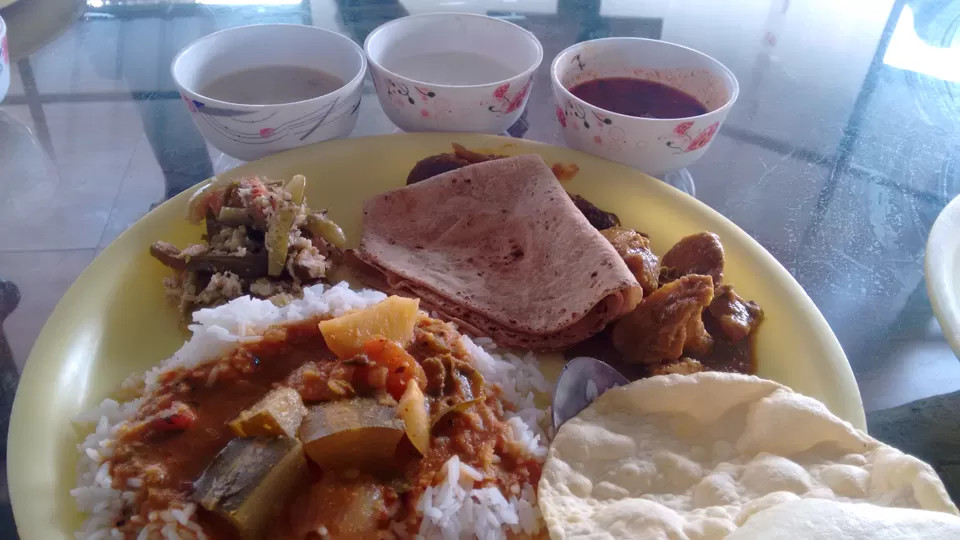 After a while, we set out to explore the resort with Premnath. He has been working with the resort for about two and half years and is a veteran in the hospitality industry. "The resort is spread over 70 acres. This used to be cardamom gardens and was converted into a jungle resort six years ago," he says. "Our USP lies in the balance that we create between a homestay and a jungle retreat. We have our own stream from which we tap water. We use the waterfall to generate electricity for internal use as well."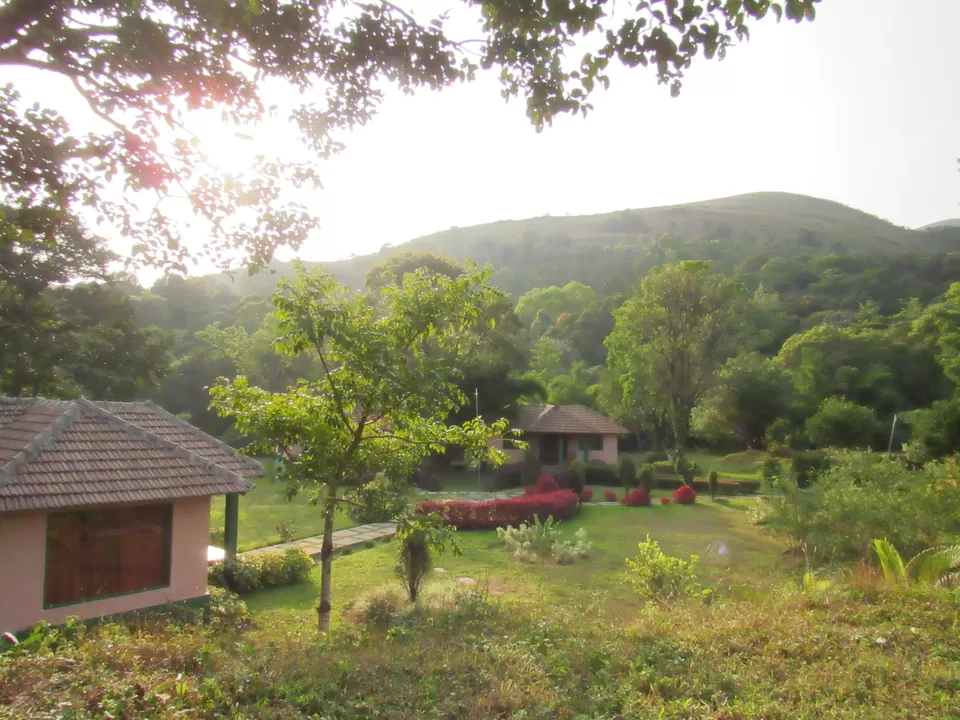 The grounds are well maintained with clean grass gardens and myriad flowers in bloom – pink gladiolus, blue carnations, yellow and orange marigolds, white hibiscuses and red roses. The small pond is home to a family of ducks. "The resort is a plastic free zone and tries to maintain a sustainable ecosystem. We have an upper limit of 26 visiting guests at any point in time," says Premnath.
We start on an off-road adventure ride at 4 pm. The Mahindra Jeep rolls ahead on unfamiliar terrain. We see a small waterfall, stroll through the Kadamane Tea Estates and watch the sun set into the Western Ghats. We are back in the resort at 6.45 pm for some hot tea and snacks after a thrilling off-road return trip.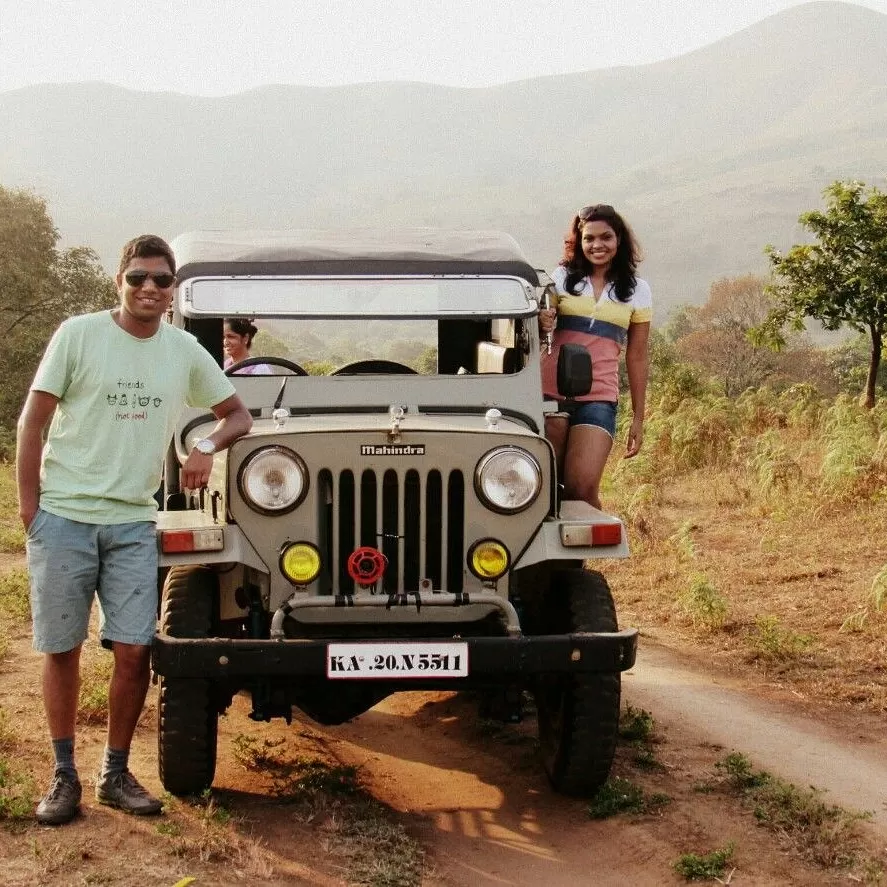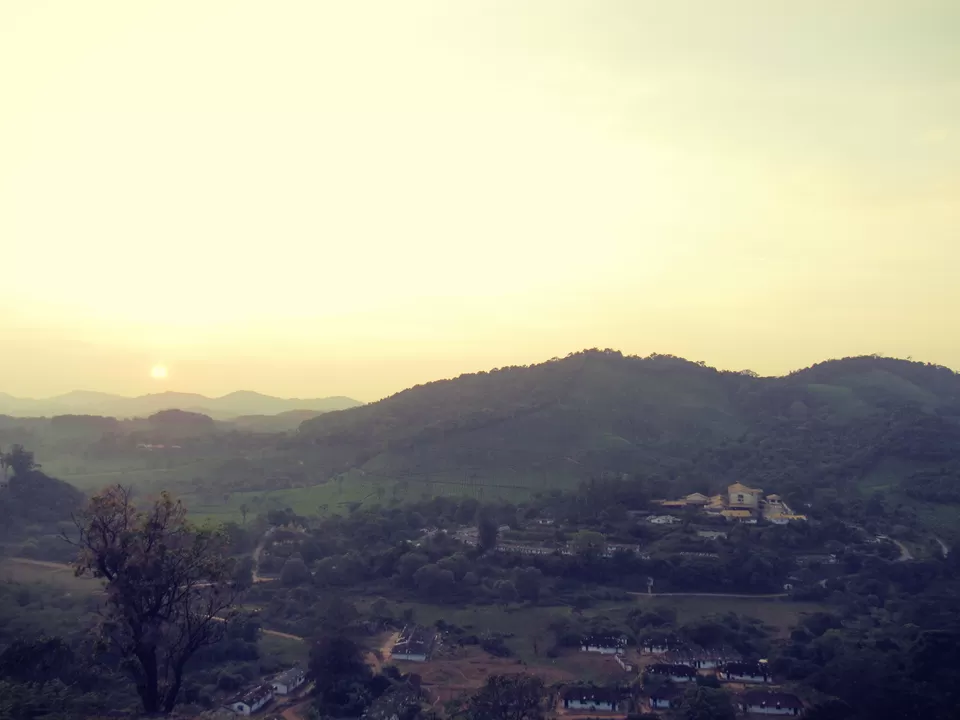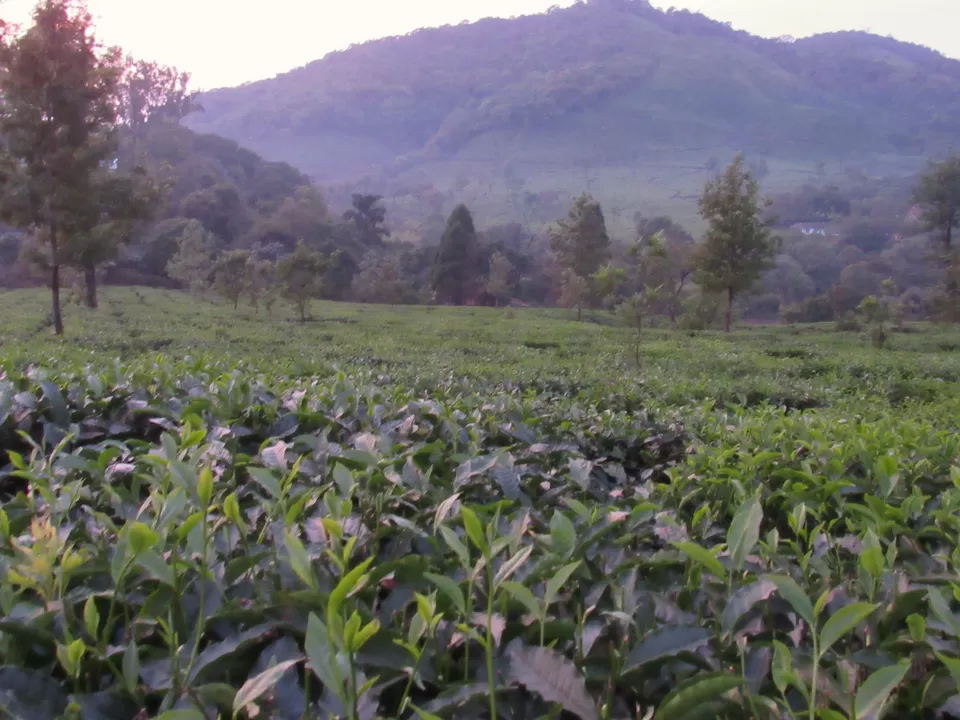 By 7.30 pm, the staff starts the campfire in the garden center. We break open a bottle of wine we brought. The resort doesn't serve any beverages. The chill in the air and the starry sky make for a wonderful companion as we look into the flames. A kid dances merrily around the fire. When I ask him what he likes about this vacation, he says, "I love the trampoline. I can jump on it all day long."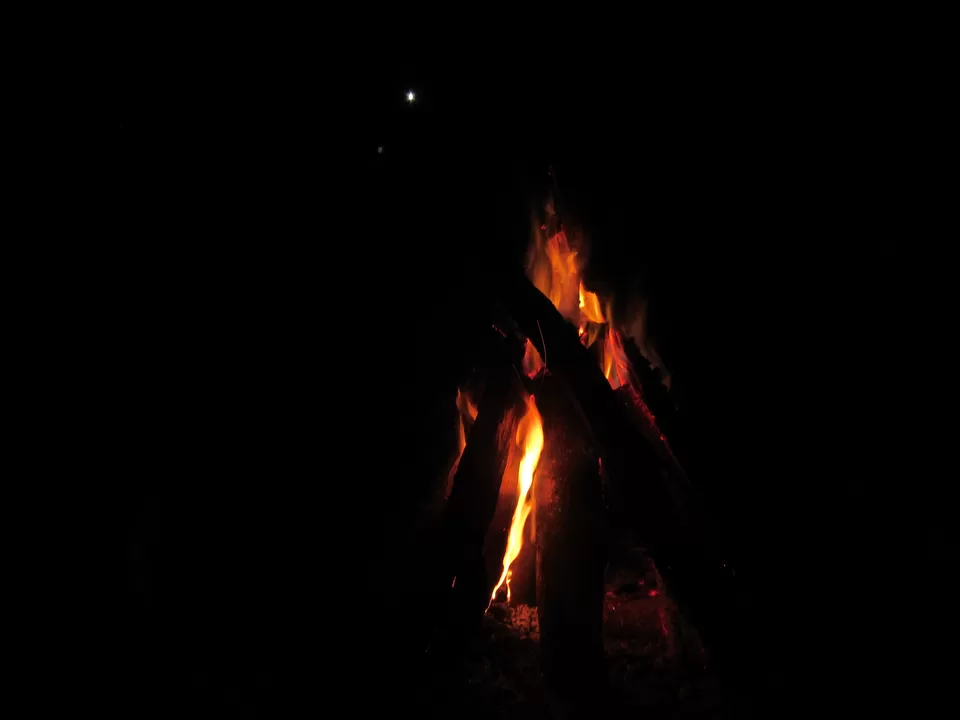 A staff member comes and tells us dinner is ready. I fall in love with the care and warmth shown by the staff. Suresh, the cook, once again manages to overwhelm us with his flavorful curries. We gorge on akki rotis (Chapatis made of rice flour), a curry of ridge gourds and coconut, chutney, a spicy chicken curry and finish it off with soft gulab jamuns for dessert.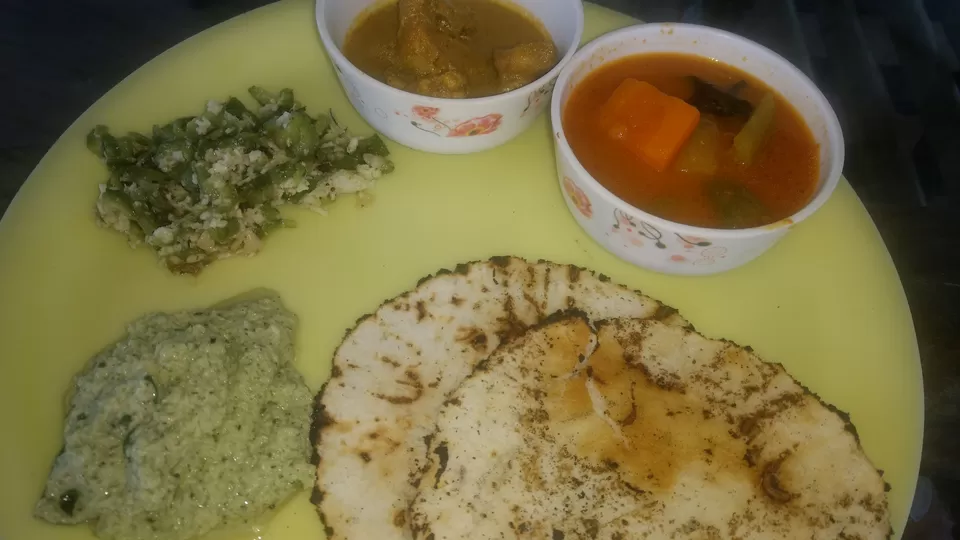 Next day, we wake up at 6.30 am and freshen up quickly. The trek starts at 7. Our guide Uday, a local from Managlore, is able to converse in Hindi, unlike most of the other staff. We ask him a lot of questions which he answers with a friendly smile. "I love mountains. So, I got into trekking and have been doing it for 10 years now," he says. After 45 mins of trekking through a steep path full of dense ferns and tropical bushes, we reach the top. The view of the nearby Murkandbetta mountain is splendid. We trek down a different path and see the resort's stream and waterfall on the way.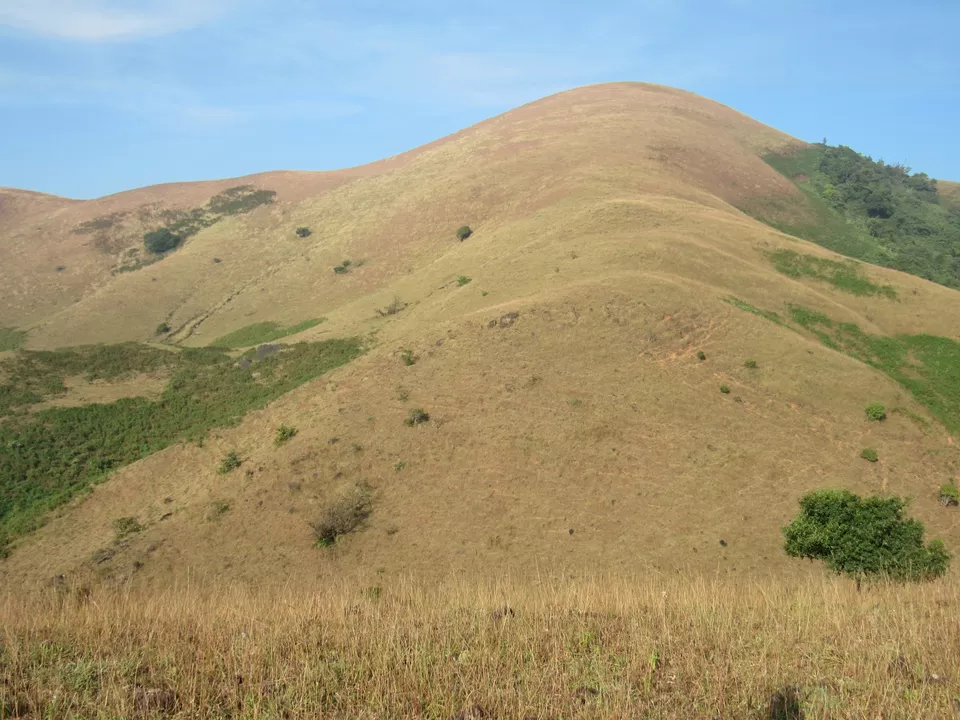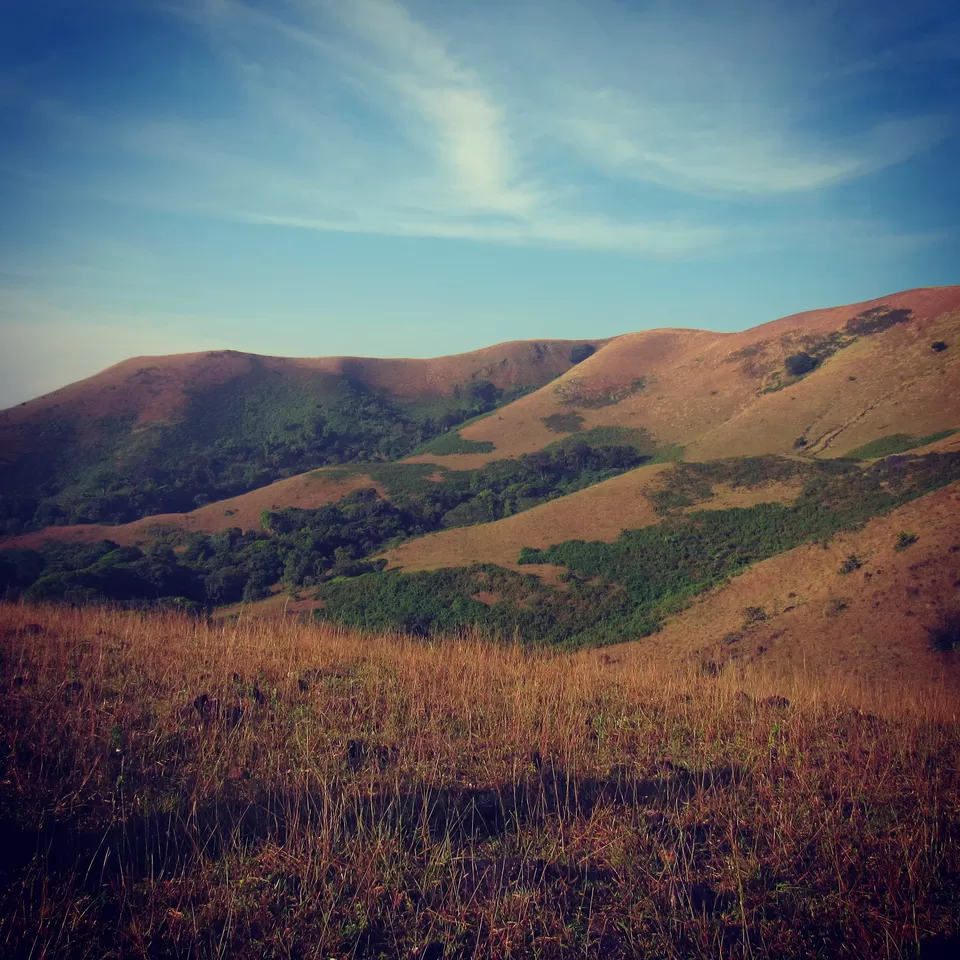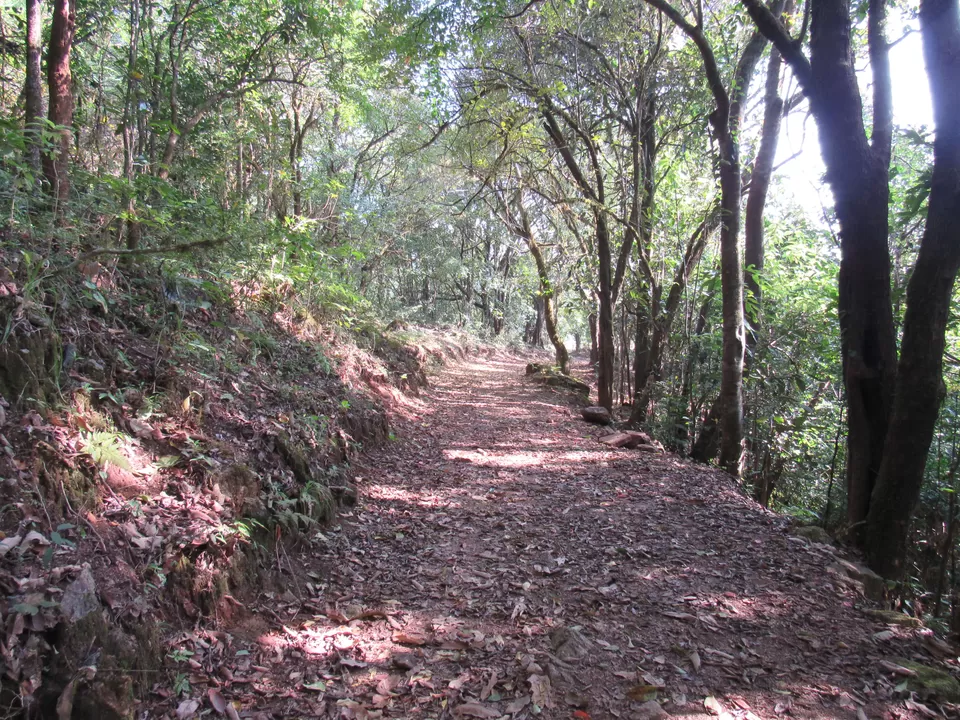 After a fulfilling breakfast of rice balls and sambhar and kesari bath (a sweet preparation of semolina, ghee, raisins and cashews), we spend rest of the day lazing around in the idyllic setting. I make myself comfortable with a book in a cozy hammock while Sai takes a nap. We play Carrom and Volleyball in the evening. With the campfire crackling at 7.30 pm, we sit quietly, savoring the solitude.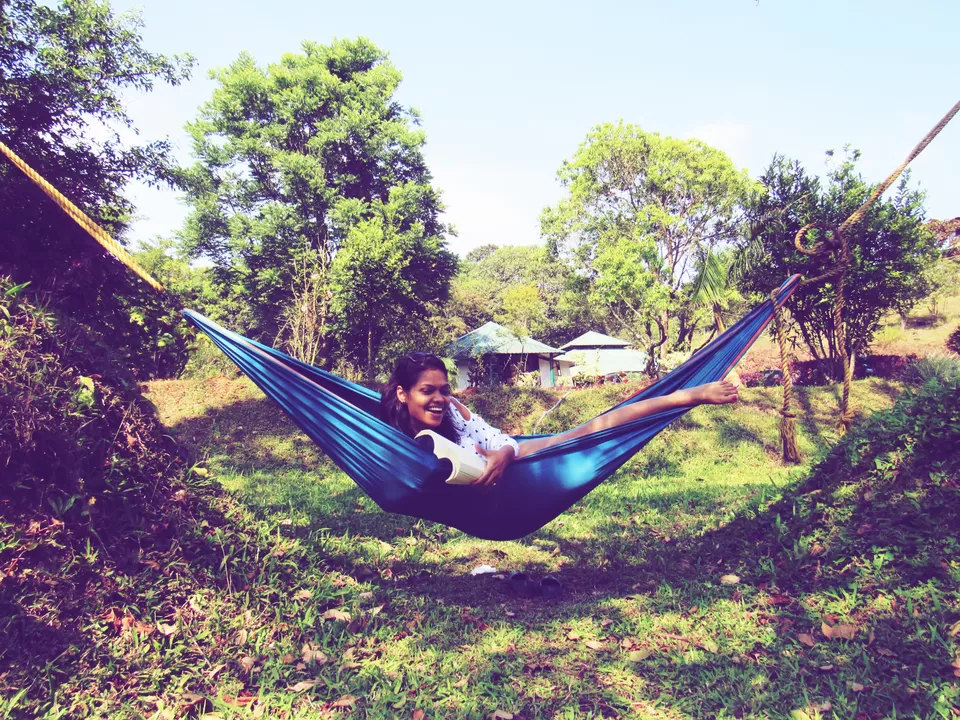 Priced at Rs. 2,700 per person per night, inclusive of all meals and trekking, Tusk & Dawn delivers much more than our expectations. We return to Bangalore feeling rejuvenated.
Originally published on Travel with Swagatika