"The wildlife and its habitat cannot speak, so we must and we will."
Adapting this quote by Theodore Roosevelt in all seriousness is a passionate couple down south, Pamela and Dr. Anil Malhotra, running SAI ( Save Animal Initiative ) Sanctuary, a 300 acre private rainforest in Kodagu bought up by this couple to protect and preserve the last remaining natural Wild Places on Earth—especially equatorial rainforests. Here's how SAI Sanctuary, the only private wildlife sanctuary in India, came to host animals like Bengal Tiger, Sambhar and Asian Elephants.
SAI Sanctuary, Coorg
In 1991, Pamela and Anil Malhotra bought 55 acres of land and today they have converted it into SAI Sanctuary, a beautiful forest of over 300 acres.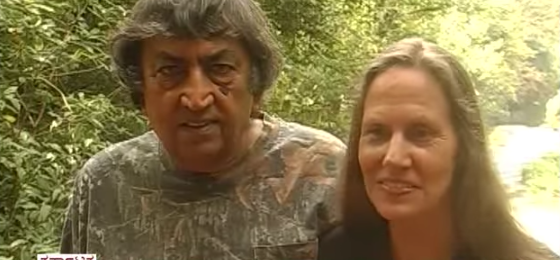 "When I came here with a friend who suggested I buy this land, it was a wasteland of 55 acres. The owner wanted to sell because he couldn't grow coffee or anything else here. For me and Pamela, this was what we were looking for all our life," informed Anil.
The couple first went to the Himalayas, but as the laws in the Northern part of the country have a land ceiling of 12 acres, they came down South to give shape to their dreams of preservation and protection of nature and wildlife – which led to SAI Sanctuary.
"We chose Kodagu for SAI Sanctuary because it is the micro hotspot of bio diversity in the entire planet," Pamela says.
Their passion to expand SAI Sanctuary grew stronger and they kept buying lands from farmers who weren't using them. This way the land was used and also farmers got money to repay their debts as the land was anyway lying idle. Gradually the 55 acre forest cover of SAI Sanctuary became larger and today covers 300 acres of the land.
"The problem is, we expect the government to do everything. Like-minded people, NGOs and other agencies should purchase land and do their own bit to conserve the wildlife," says Pamela.
After 23 years, their unparalleled passion for wildlife and nature has helped them transform the 55 acres of barren land into a one-of-its-kind wildlife sanctuary spread over 300 acres, probably the only private sanctuary in the country – SAI Sanctuary!
"Our aim is to preserve the flora and fauna, especially the rainforests, for the future generation. We believe that when we die we should give back the same (if not better) Earth which we got from our ancestors to the next generation," says Dr. Anil.

Ever been to SAI Sanctuary? Share your experience with the Tripoto Community by creating a trip here.
Frequent searches leading to this page:-
coorg holiday packages for couple, coorg packages for couple, coorg packages for couple from bangalore, coorg packages for couple from hyderabad, coorg couple packages