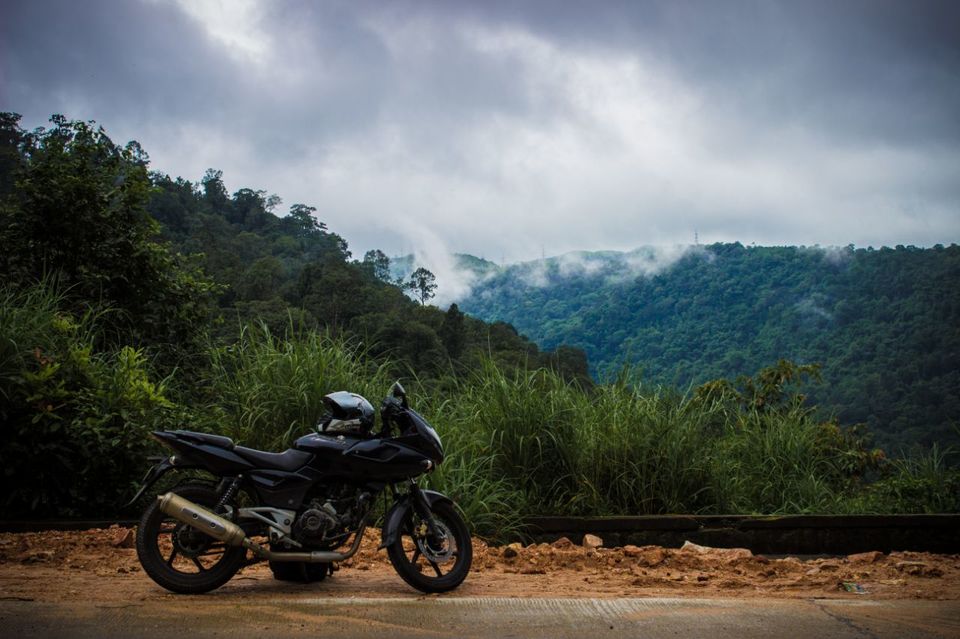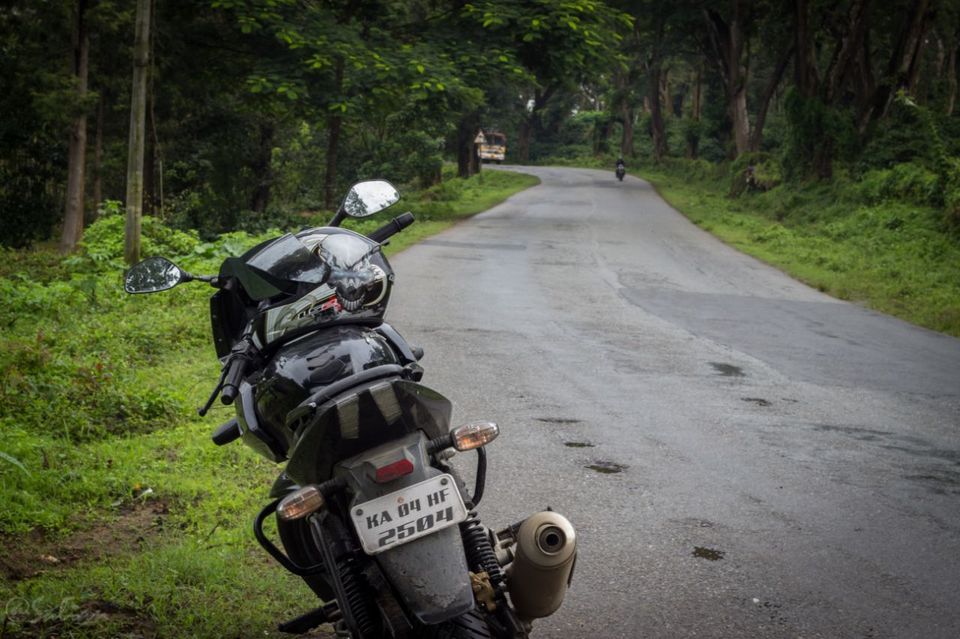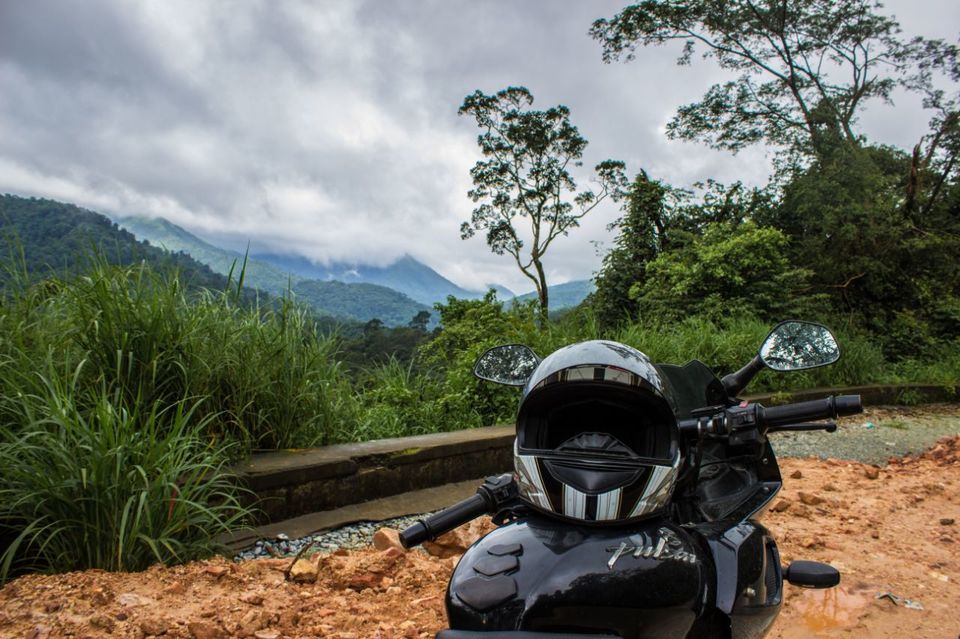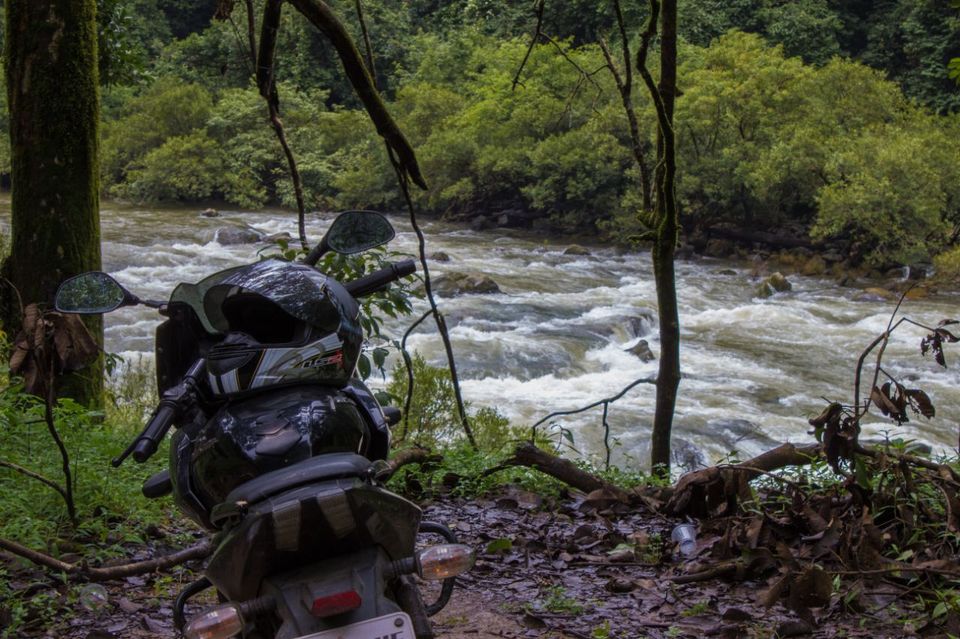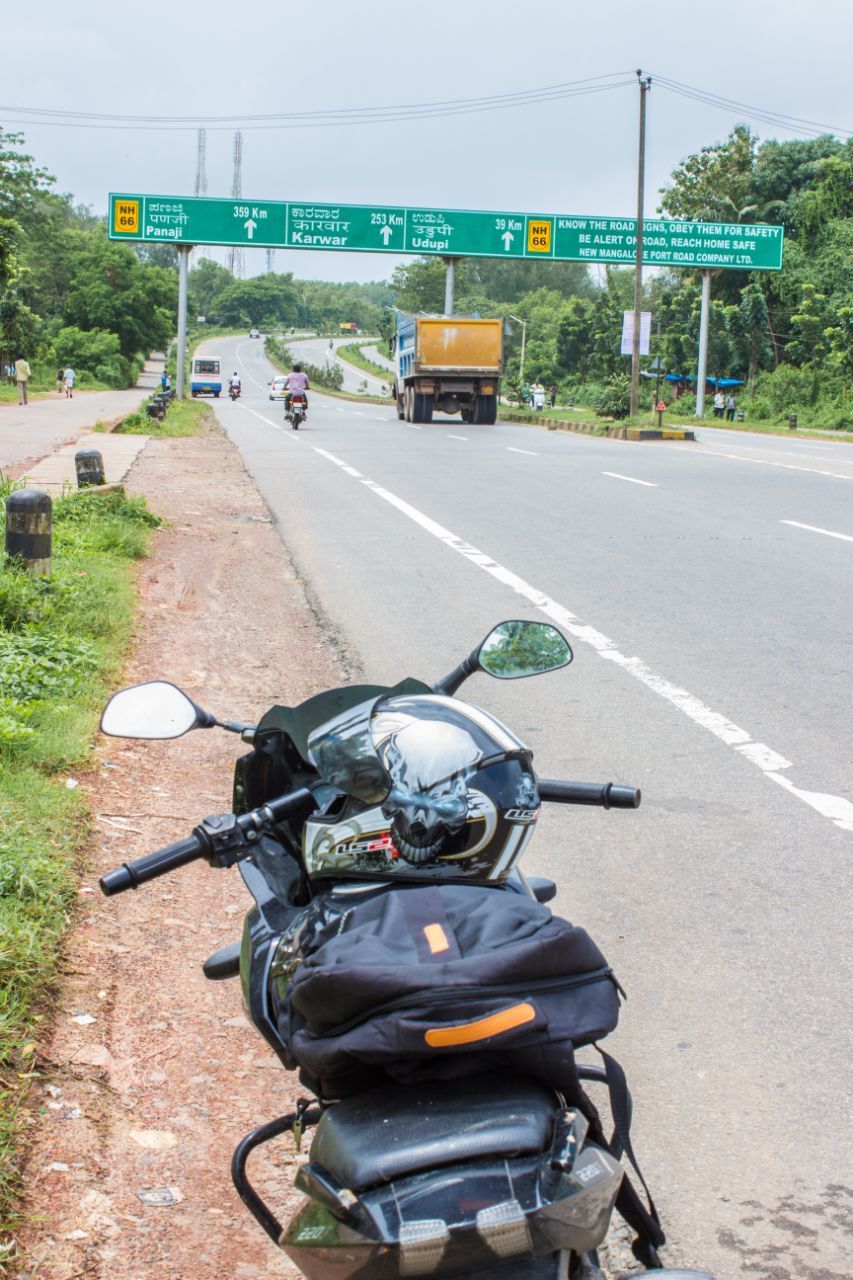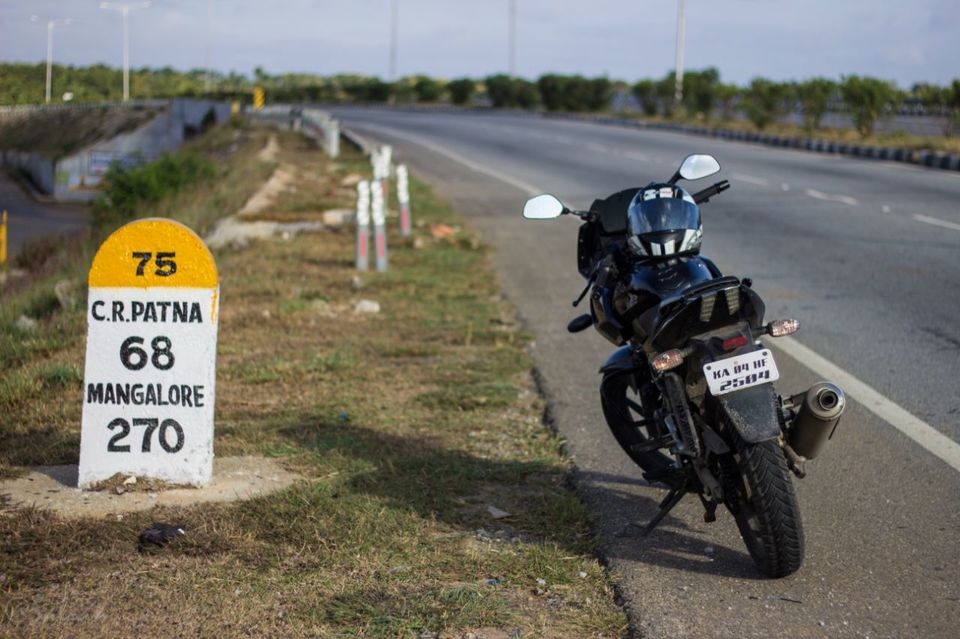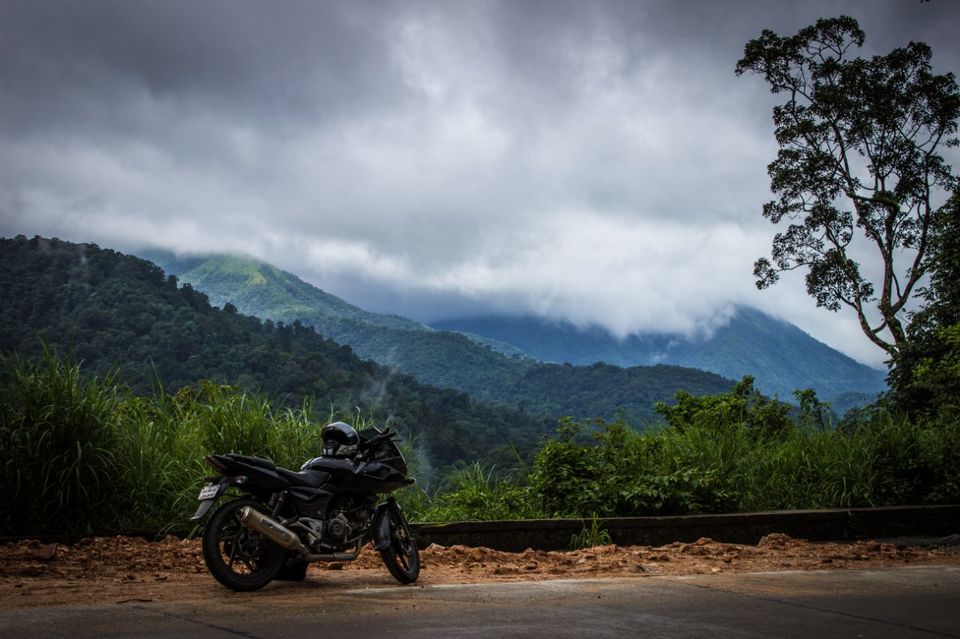 After working for 4 long months of work without any travelling this was the first time I had gone so long without making a trip in past 4 years. My hands were itching to rev up my 220. I left Bangalore at 7 AM after having tea at my aunt's house. Filled up my tank for fuel in Shell near Orion Mall. My usual way is that I try to cover as much as I can before the sun is fully up. My first stop was at a milestone before Chanraypatna. This stretch is 250 km of straight toll road till Saklespur.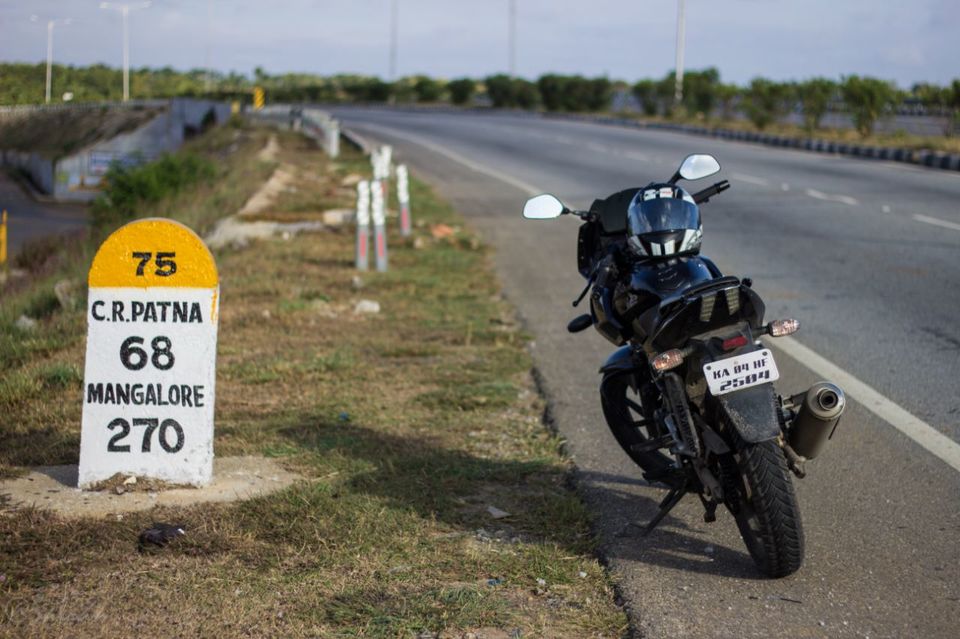 My next stop was before I got into the ghat section of Sakleshpur.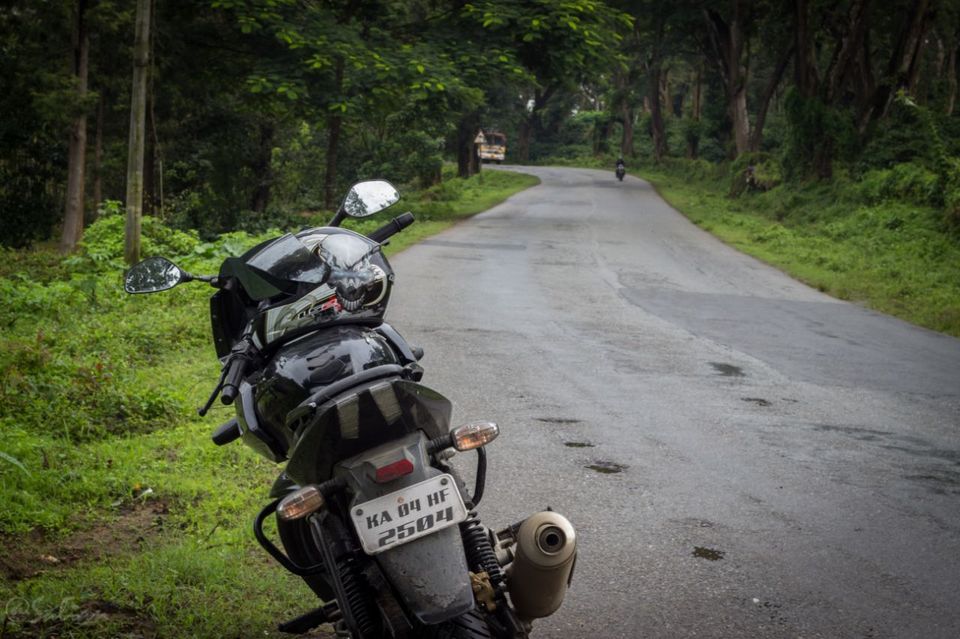 A few kilometers ahead I had my breakfast at a veg hotel which you can find frequently once you are close to Sakleshpur.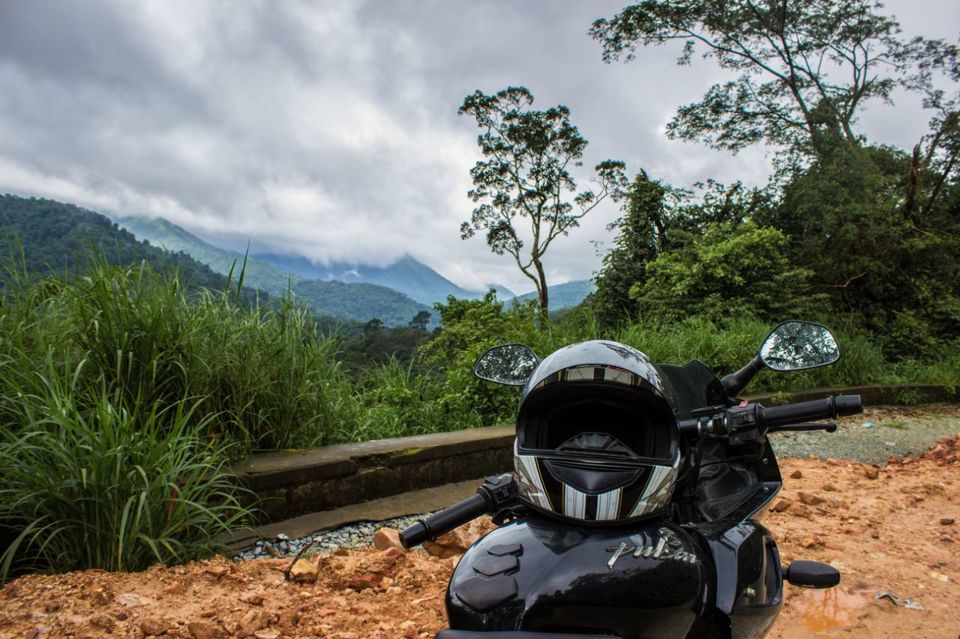 Then I got into my favorite section the curves. As I had covered my first section of the trip fast enough i took quite a few stops in the ghats. Fortunately I could take some good photos as the monsoons had spared me till here. The weather was simply perfect.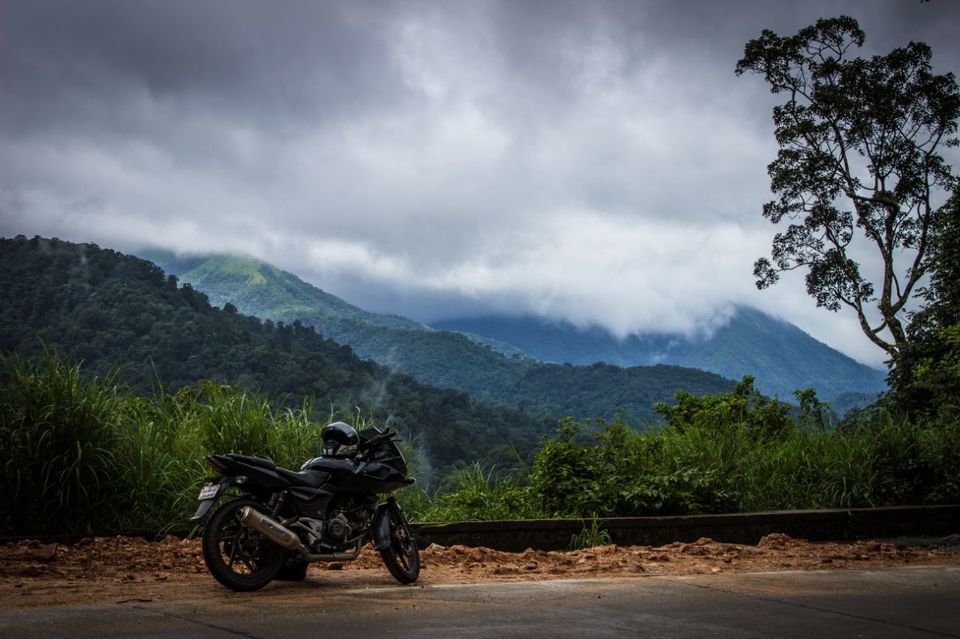 Getting down the ghat i tried to get a clear view of the red river AKA the kempu nadhi which joins the Netravathi river near Darmasthala temple.This looked like a good place for a pic. As i was on a solo ride for the first time i wanted to keep the ride as short as possible.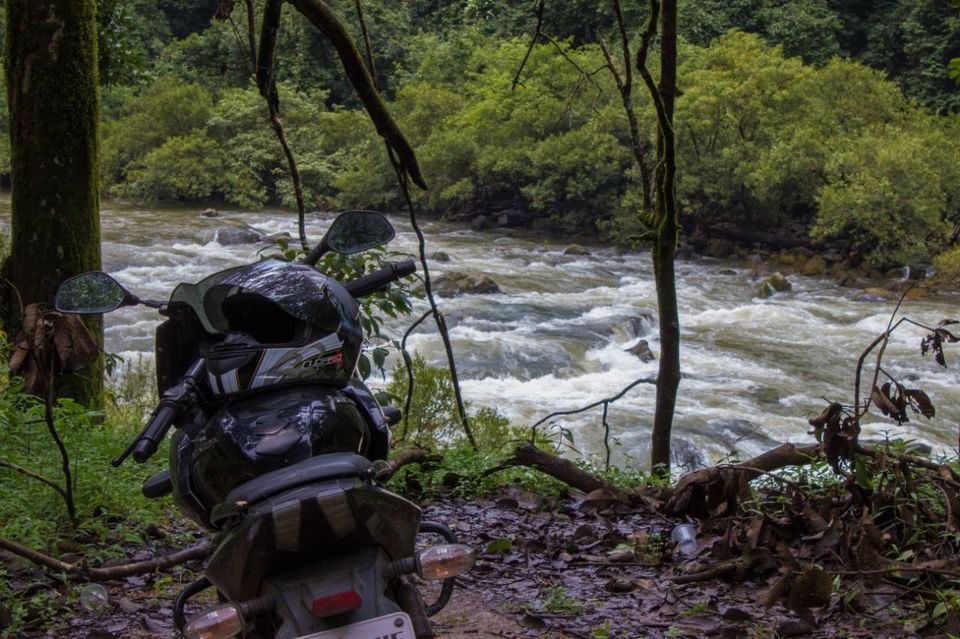 I reached Mangalore at 1:00 PM and reached home in Santhekatte, Udupi around 2:30 PM.