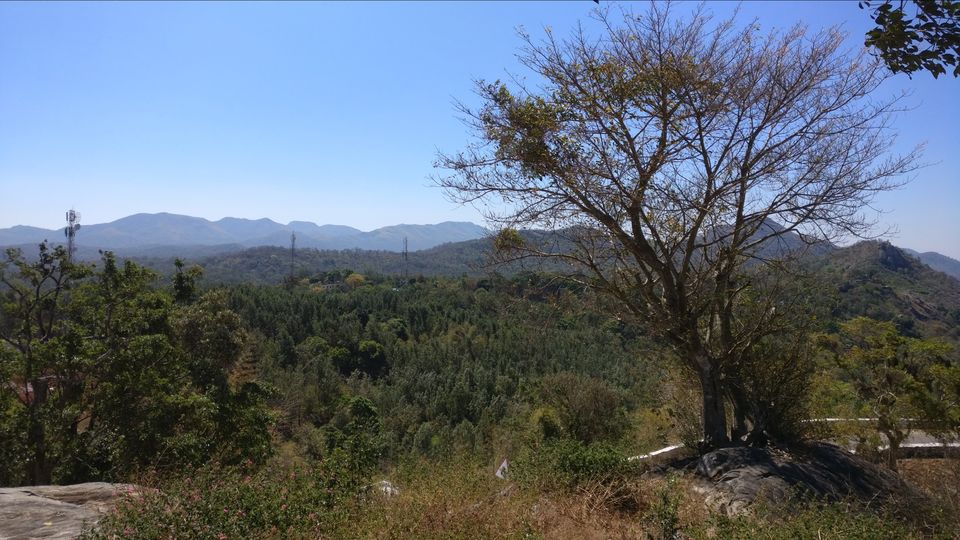 Are you someone who stays in Bangalore and someone who drives or rides out of town every other weekend..
It can be quite difficult to chose from so many great locations we have around us just a few hours away by road.
The usual suspects are really popular - Bandipur, The Nilgiris, Pondicherry etc.. having been to all these places I researched for not so popular spots and although I knew of BR Hills I never really gave it much thought.
But since I was looking for something to do over the weekend, on a hunch I decided to go to BR Hills.
Billigaranga or BR Hills in short are just about 4 hours away from Bangalore by road.
Also a part of the Bandipur Forest Reserve, it's more of a buffer zone than a Forest.
The ride to BR Hills takes you through Kanakapura - Malavalli - Kollegal.. a total of approx 180 kms from Bangalore.
Kanakapura Road NH 948 ( previously NH 209 ) is undergoing some major road widening work. Once it is ready ( deadline I hear is December 2019 ) has the potential to be one of the best highway drives from Bangalore.
I started early from Bangalore to spot a sunrise and I was really stoked to perhaps witness the best ever sunrise on road. With the sun rising just behind the hills, the first rays of the sun made everything around me glow Gold.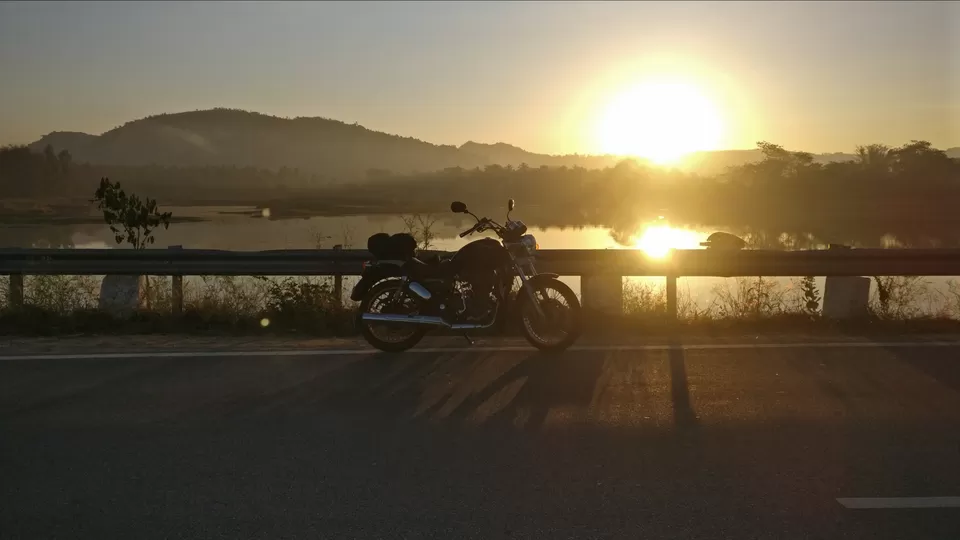 Riding in spring summer is a lot of fun. It can get really hot during the days but early mornings are perfect. With some of the species of flowers in full bloom and most of the other green landscape fading away slowly, the contrasts are something to experience. With the moon ahead of me and the sun behind, I felt as if I was riding to the moon.. the landscape around Kanakapura looks like from another world.. Rocky hills and fast shredding landscape.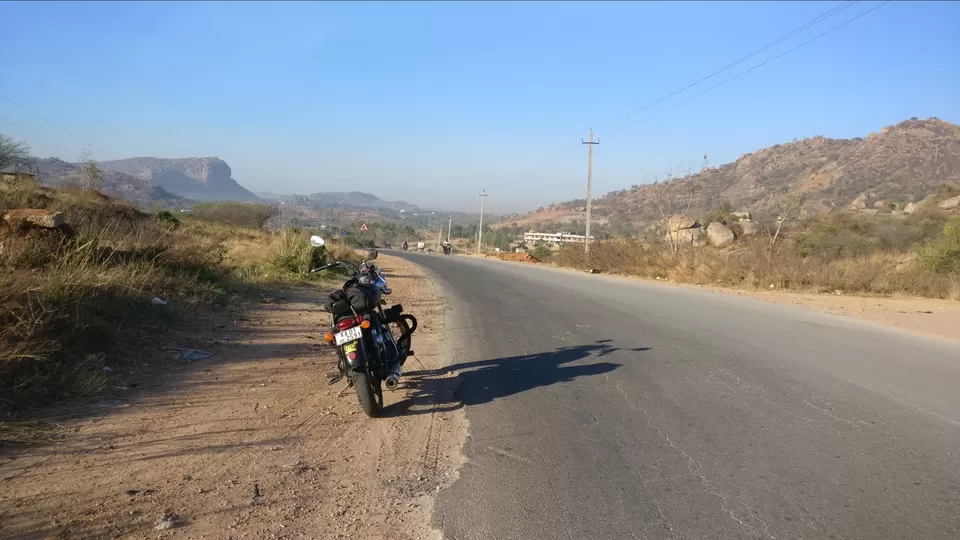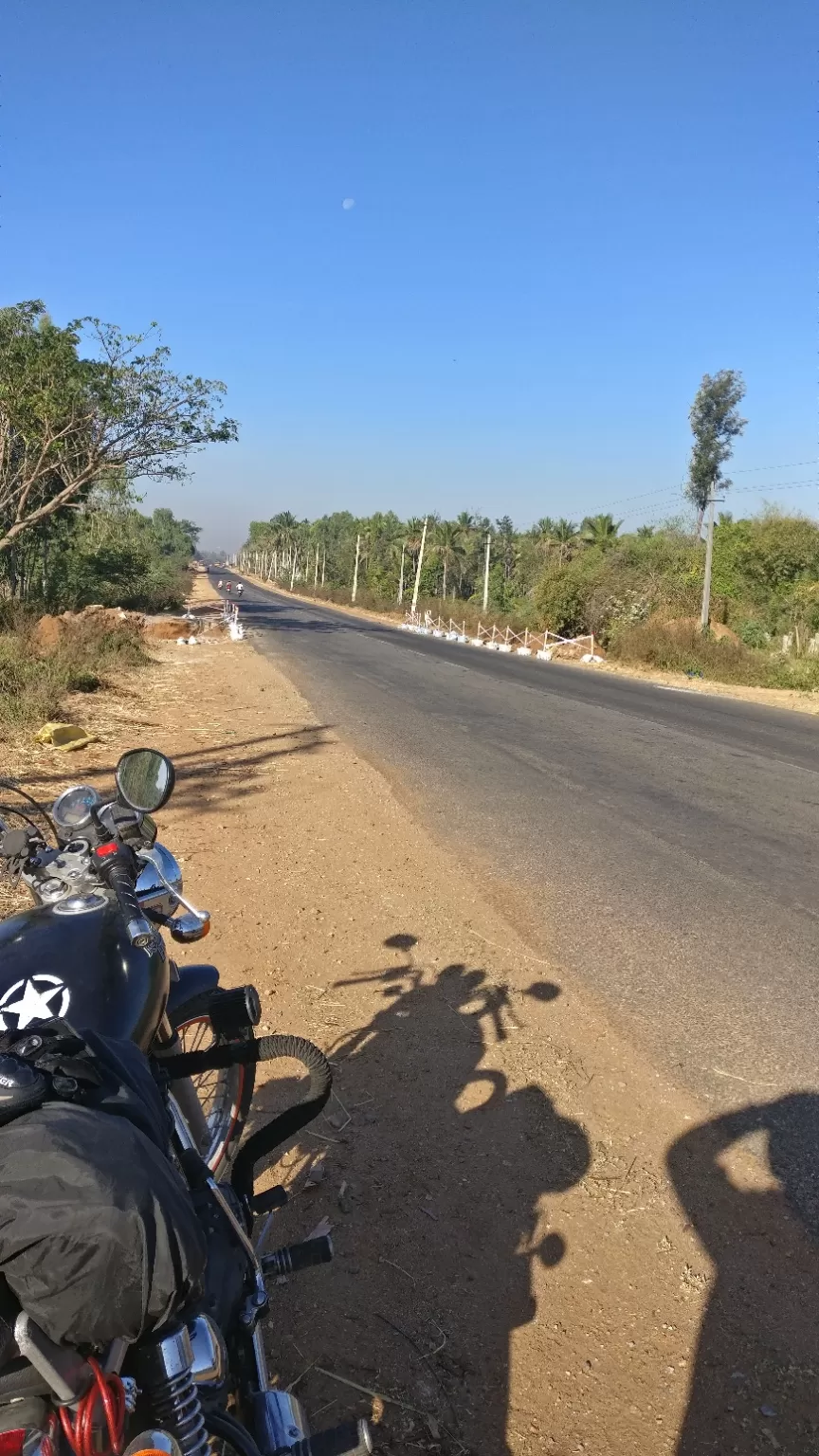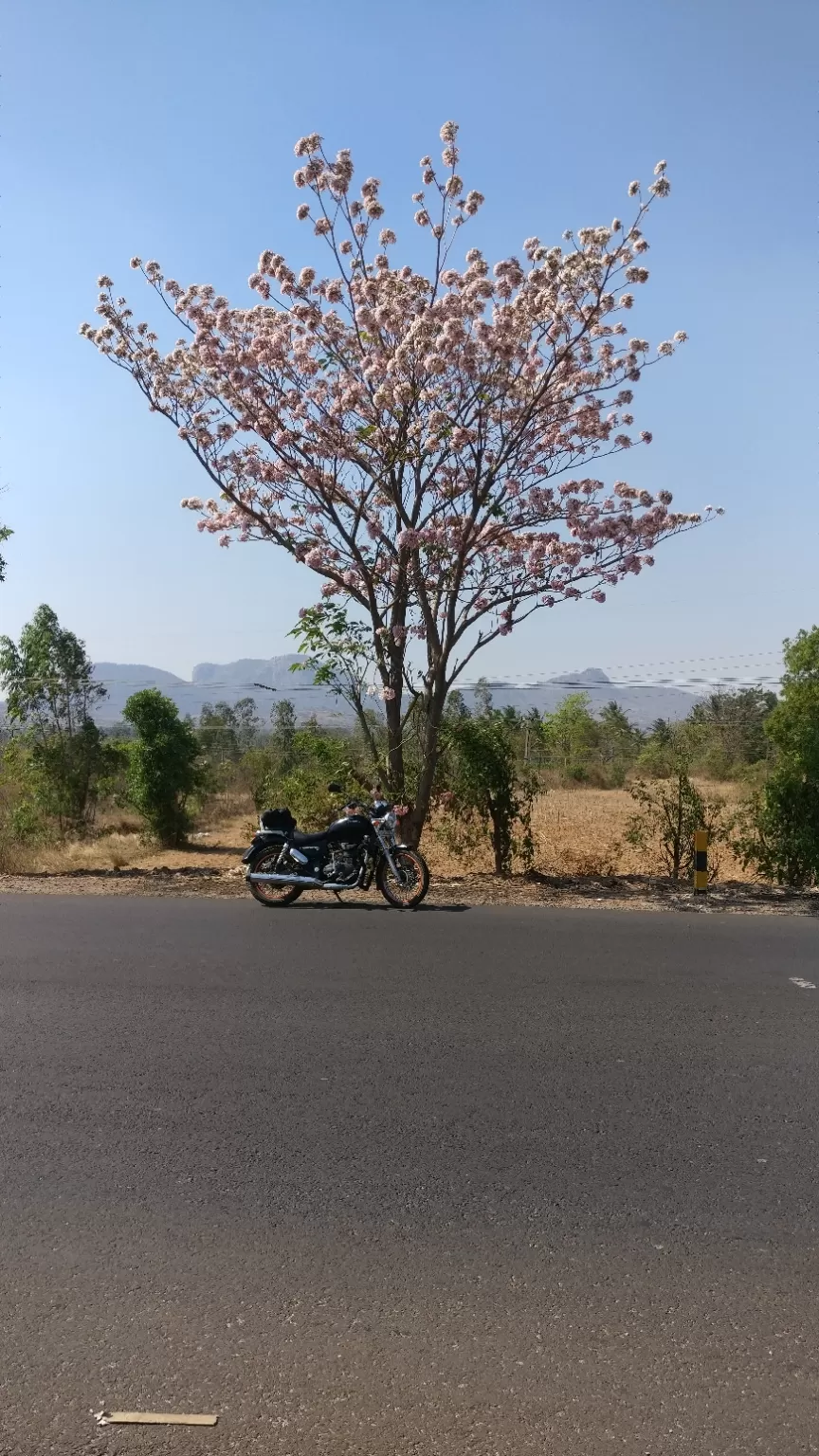 After Kollegal town the landscape changes drastically..with Cauvery flowing right next to you and the hills visible at some distance.. you are ought to smile.
As soon as you enter the Forest Reserve the landscape changes even more. The Flora during the summer months goes almost barren..trees shed the leaves and the hot sun rays heat up the tarmac and you can see the mirage on the road, watering holes dry up and there is always a risk of Forest fires.
I was pretty much alone when I rode through the forest area to reach BR Hills top which is about 20 kms from the check post.
You will need to make an entry at the check post.
The lonely winding roads are a pleasure to ride on, the forest Dept does a great job in maintaining them.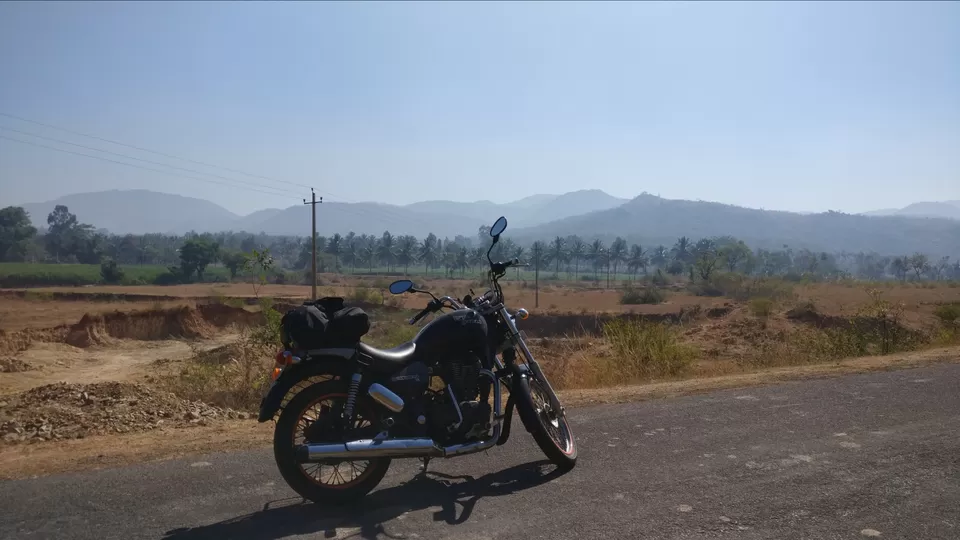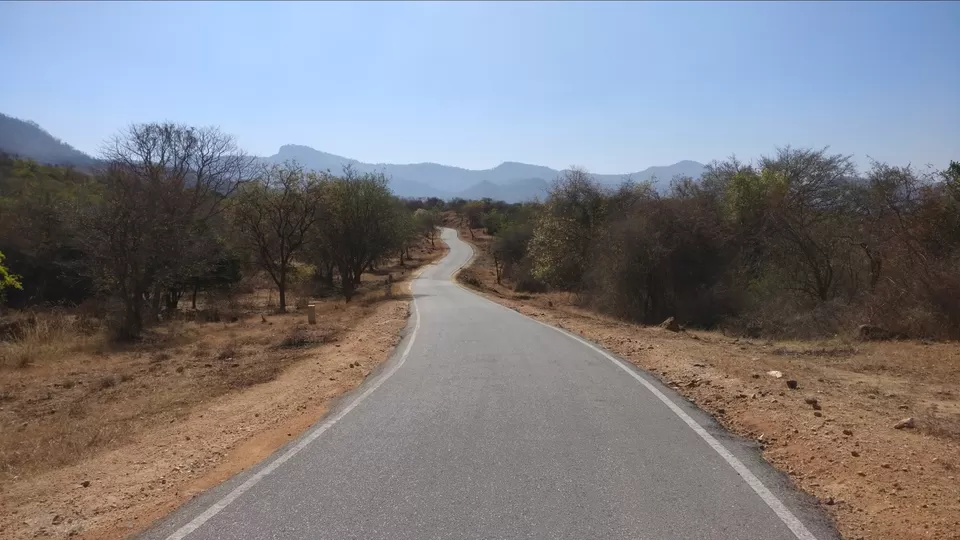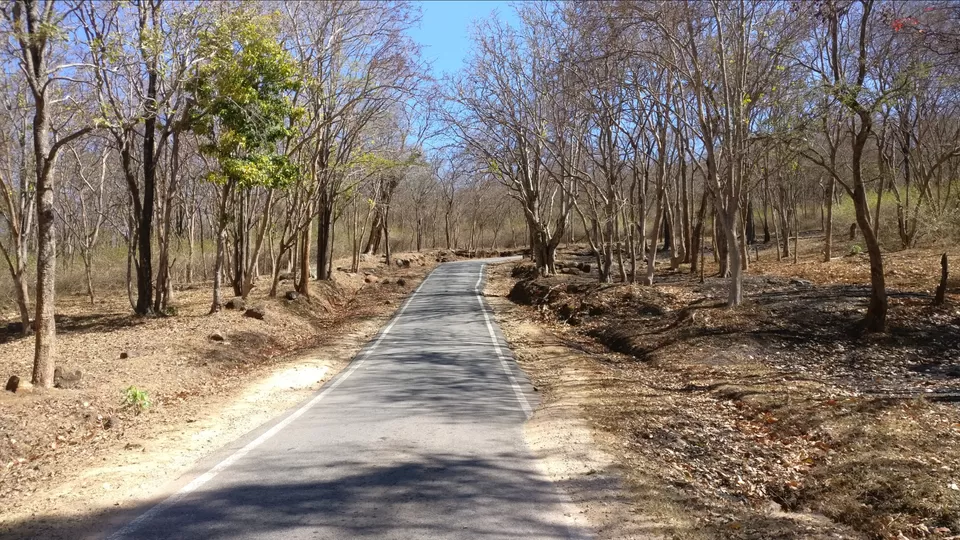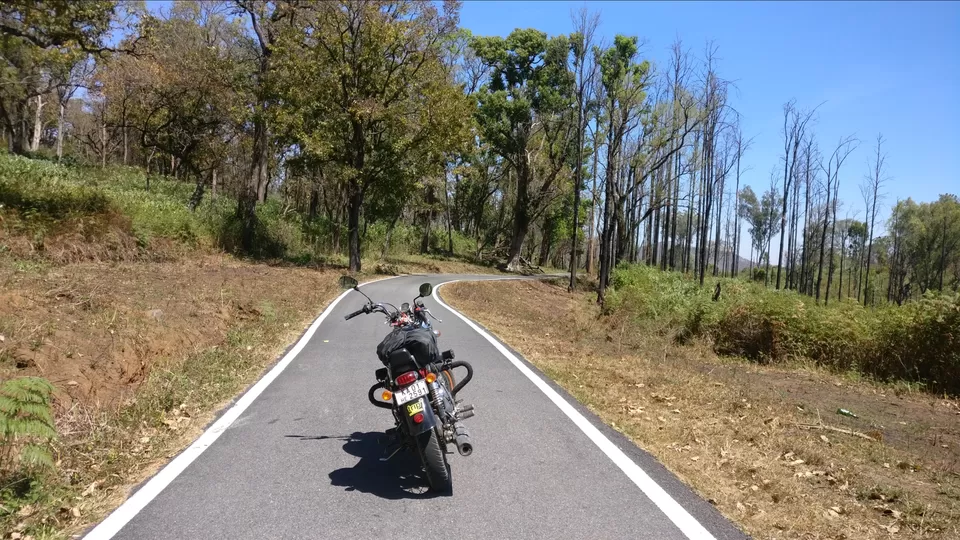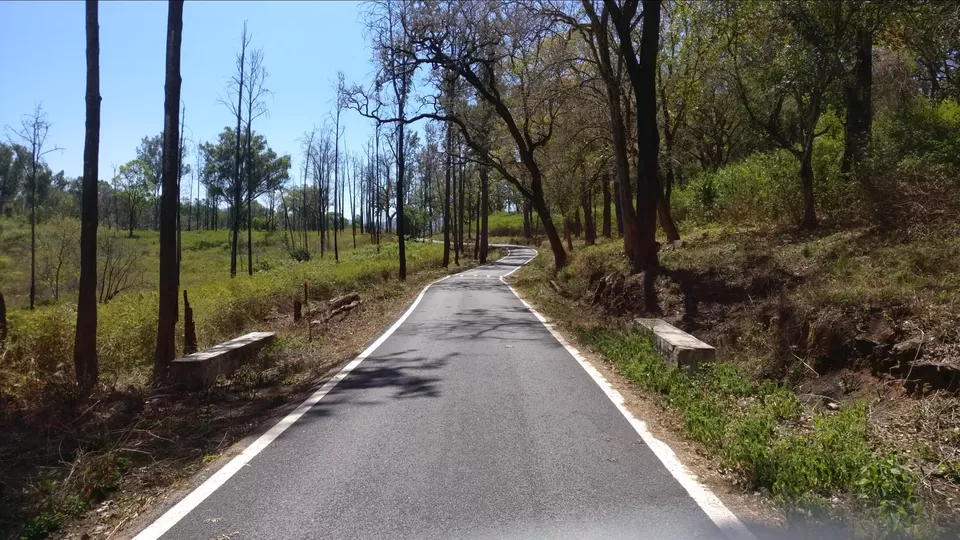 Once on top there is not much to do really, you could continue to ride in the forest for another 20 odd kms to go to K Gudi Wilderness Camp which is set beautifully between tall trees or visit the BR Temple. No options to eat except a few local huts with some condiments. Wiser to carry some food. Options to stay are limited too and basic, better to book in advance in case you plan to stay over night. The check post is closed between 9 PM to 6 AM and the roads are closed, make sure to plan better. In fact someone even told me that the check post could be closed from 6PM to 6 AM, not sure if that's true though
On the way back I took a different route and found myself in the middle of lush sugarcane farmlands. Summer is when sugarcane harvesting is at its peak.
You could also add a visit to the nearby waterfalls like Gaganchukki and Barachukki.
BR Hills are underrated as a weekend destination, but make a great choice for a day trip from Bangalore.
See it to Believe it!