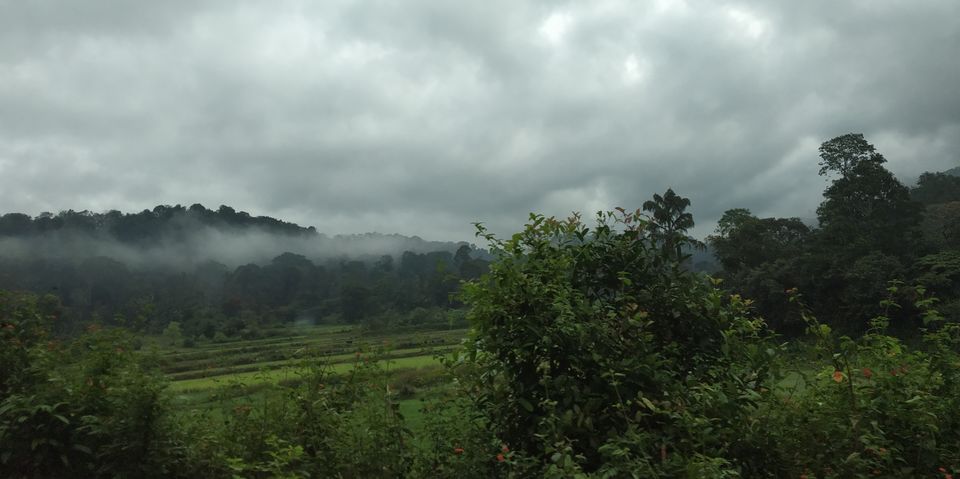 If you want to see the misty mountains,low height clouds and colours of vegetation then go to coorg. Its on western ghats where every plant has its own distinguished hue. You can go by public transport as well as by booking a cab from mangaluru. I would rather suggest to go by personal vehicle or by cab because there are roadside waterfalls, fields of rubber, coffee and cardamom plants. Coffee of coorg is of best quality in the world because it grow in the shaded place. So it has a unique taste and more than 80% of coorg coffee exports every year to U.S. and European countries.
Home Stay- I always perfer to book a home stay over hotels because by that you get an opportunity to live in an authentic place. Airbnb is always a best option for that. So we booked nature's bounty place. https://www.airbnb.co.in/rooms/19812874?adults=0&children=0&infants=0&toddlers=0&s=TLou_b_K. It was approx. 20kms from Madikeri(known as coorg)But go some extra miles you will get to see some extra mountain scenery.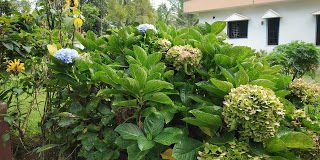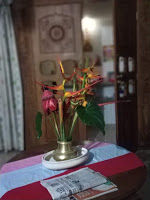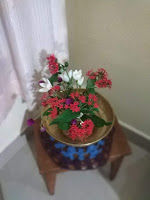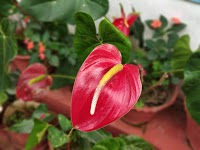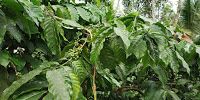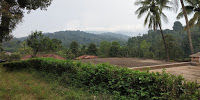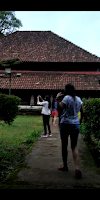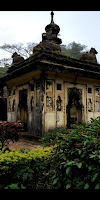 TalKud- It is an old palace in kolakeri. unexplored treasure one can say. There was one security guard who was guide and caretaker of that place and there was no ticket(voila). Obviously that place has an amazing view with so many butterflies and insects.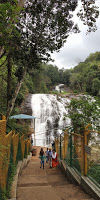 Abbey's falls- One of the falls from coorg(others are Iruppu falls, Mallalli falls, Burude falls and so many hidden in the forest) located 8kms from Madikeri. Nestled amid thick forest and coffee And spice plantation Abbey waterfalls in coorg looks copious just after the rain (October to December). There is a contributory river of cauveri riverine system. Misty air, chirping birds and sound of insects will let you feel mesmerized in the nature's lap. Gushing white waterfall and scenei greenery provides you the best opportunity to click pictures.Ticket - 15 INR.
Madikeri palace fort - Madikeri palace was first founded by king Mudduraja in 17th century and it was rebuilt by Sher-ae-Mysore Tipu Sultan. It has a temple at the entrance, a church in the south east corner and a small museum (free of cost) which contains statues of gods and horses and other animals and weaponry used during the era of Tipu sultan. This historical palace has now turned into Deputy Commissioner's Office. There are two life size masonry elephant. This place is heaven for photography lovers.
Omkareshwar Temple - a temple of lord shiva built by Lingarajendra in 1820. it's a great example of Islamic and gothic culture. A fresh water pond in the temple premises is house for many fish.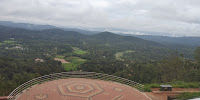 Raja's Seat- This place should be visited in early morning or in the evening time because of its amazing view. The scenery of low and high rise mountains , clouds and obviously the spectacle greenery can never be described in words. King used to watch setting sun and spend his leisure time hand in hand with his beloved queen. Ticket - 10 INR.
Other than above-mentioned places one can go for Bhagmandala, Talcauvery, Mandalapatti view point and Bylakuppu (exit). At least plan for 4-5 days for this hidden treasure of Coorg.
Pro tip- Go for long walks in this area and find some hidden unexplored waterfalls and nature's treasure in the dense forest.