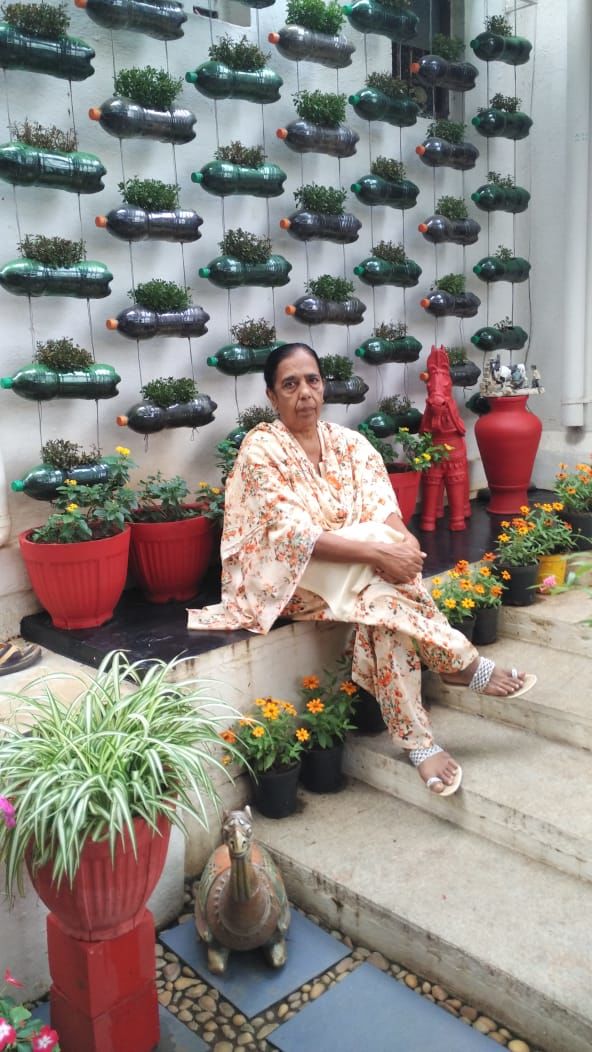 Taking her love for gardening to another level, this woman meticulously planted and nurtured over 40 varieties of flowering plants, creepers, and trees to create a distinct garden of her own, in her own house.
Mysuru-based Hashmath Fathima started gardening about 26 years ago when she moved to her current house.
Spread across 40×70 ft plot, the tiny portion serves as her house and a beautifully crafted garden.
Fathima has not only used about 800 mud pots but has also used spliced bamboo, used tyres, old shoes, and discarded plastic bottles to pot plants in order to add a touch of creativity to the overall design and arrangement.
As you enter the garden, you can also behold a vertical garden, developed by Fathima. The vertical garden consists of plants hanging out of plastic bottles.
Fathima got the entire idea of using plastic bottles, tyres and old shoes from various gardening channels and pages on the Internet.
The garden has trees of mango and frangipani and a wide range of flowering plants like dahlia, begonia, daisy, anthurium, zenobia, dianthus, marigold, zinnia, hibiscus, geranium, verbena, petunia, and gladiola.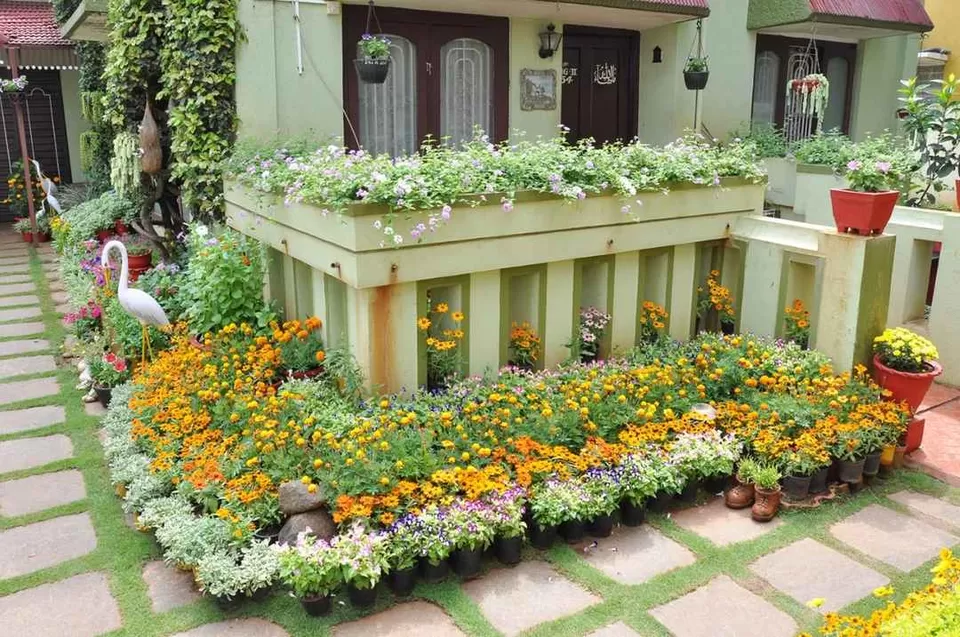 The carefully spread flower beds are further interspersed with statuettes, stone benches, fish ponds, pebble arrangements and an aviary, which inhabits over 50 love birds.
Fathima's dedication, care and attention not only made this garden a beautiful place to visit but also made it receive the top honour in the Home Garden Series at the Dasara flower show organised by the Mysore Horticultural Society for the eleventh time in a row!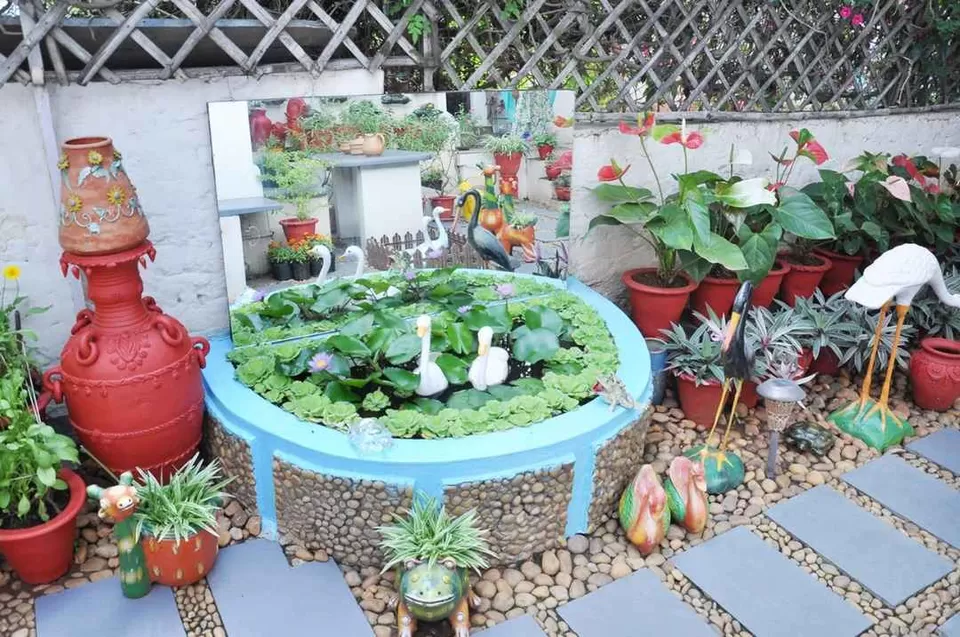 Enchanted by the beauty of the garden, many people drop by to take tips from her. She says that gardening enthusiasts from faraway cities have come to take tips from her and it makes her feel happy to assist them.
If you wish to visit this garden then Fathima says that the best time is during the Dasara festival when the garden is in full glory.
Which is your favourite garden to visit? Share your travel stories with Tripoto community here.
All images courtesy: Hashmath Fathima