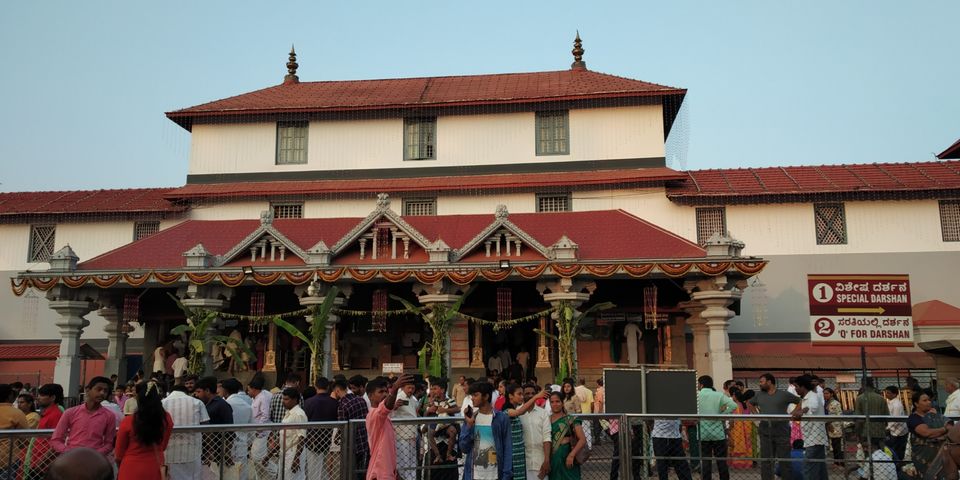 The temple is one of the most visited temples not only in Karnataka but in the entire nation. It's Bhojana Shale (The Mega Dining Hall) is pretty much popular as the temple has the legacy of distributing Anna Prasadam (Afternoon Food, Morning Tiffin ) to thousands of devotees who visit the temple daily. The temple is unique as it belongs to Shaiva sect of Hinduism.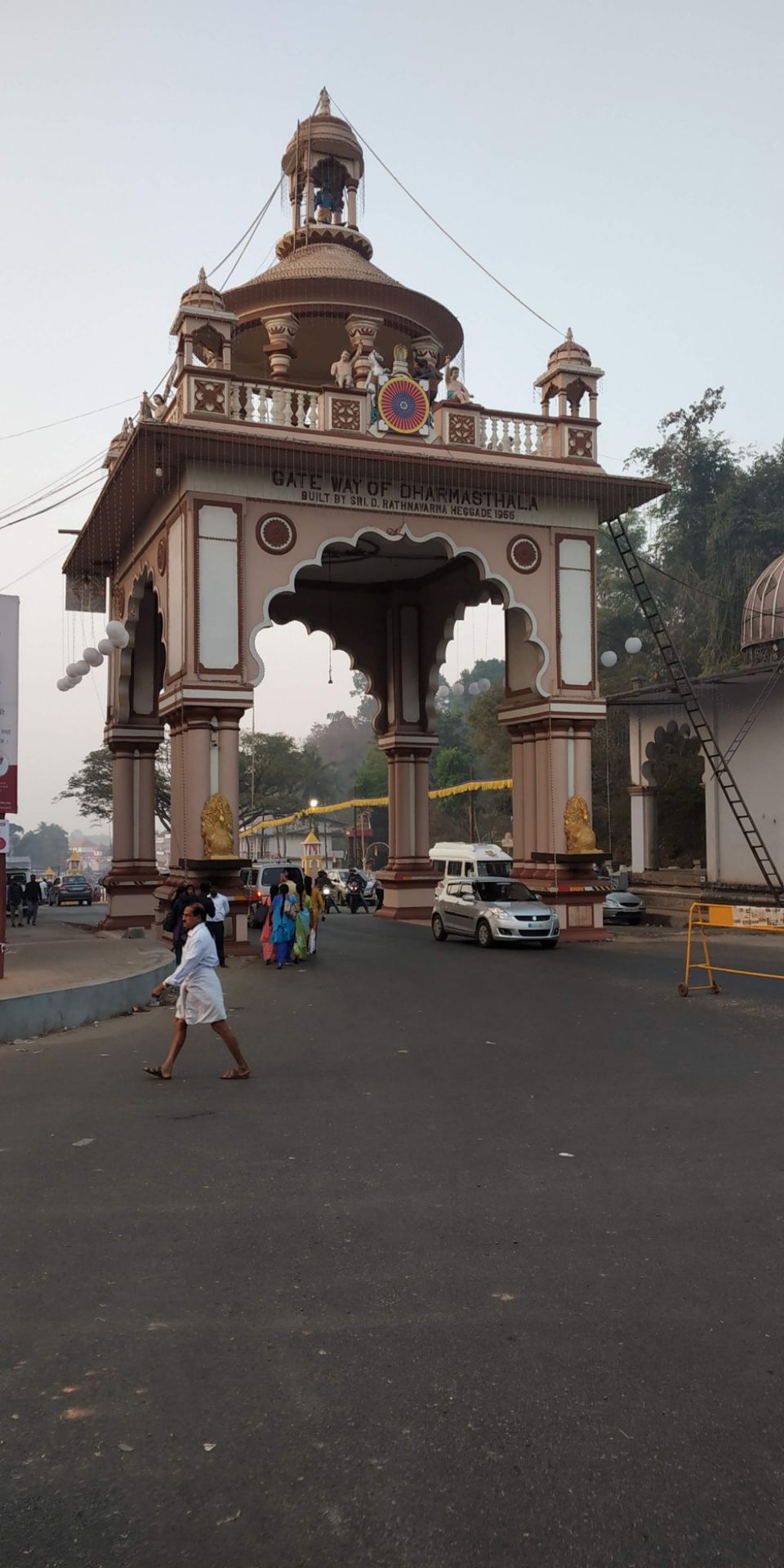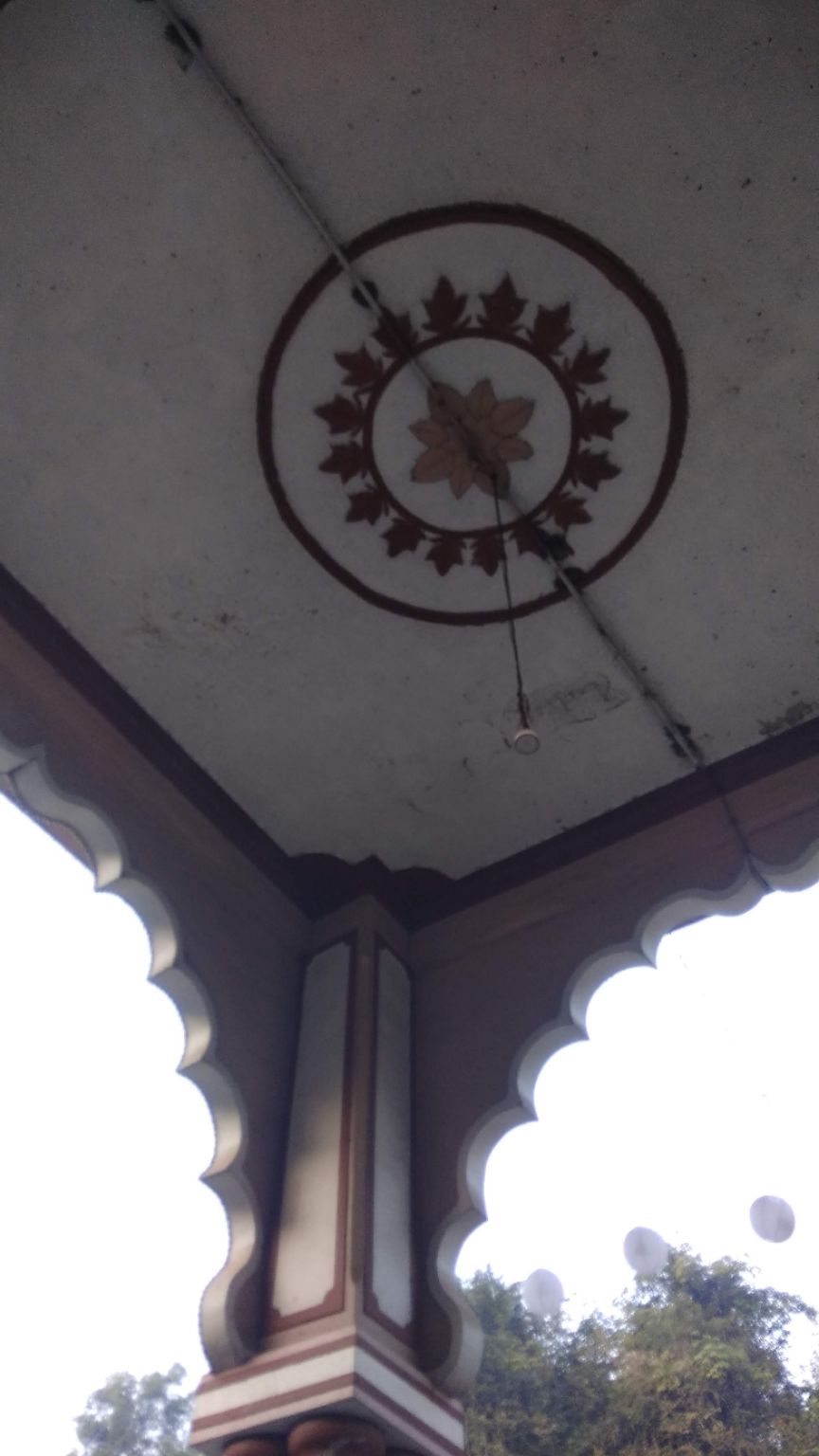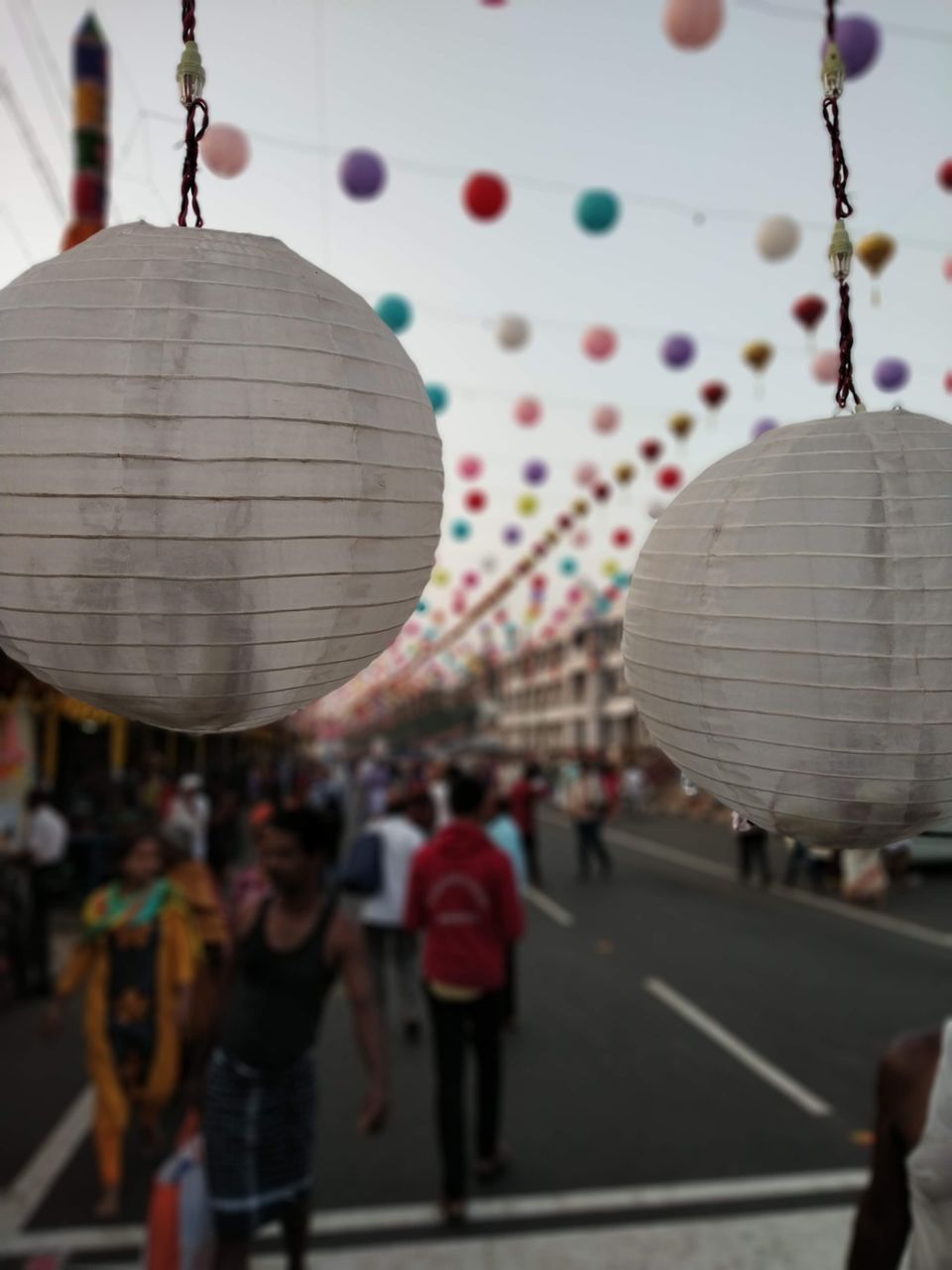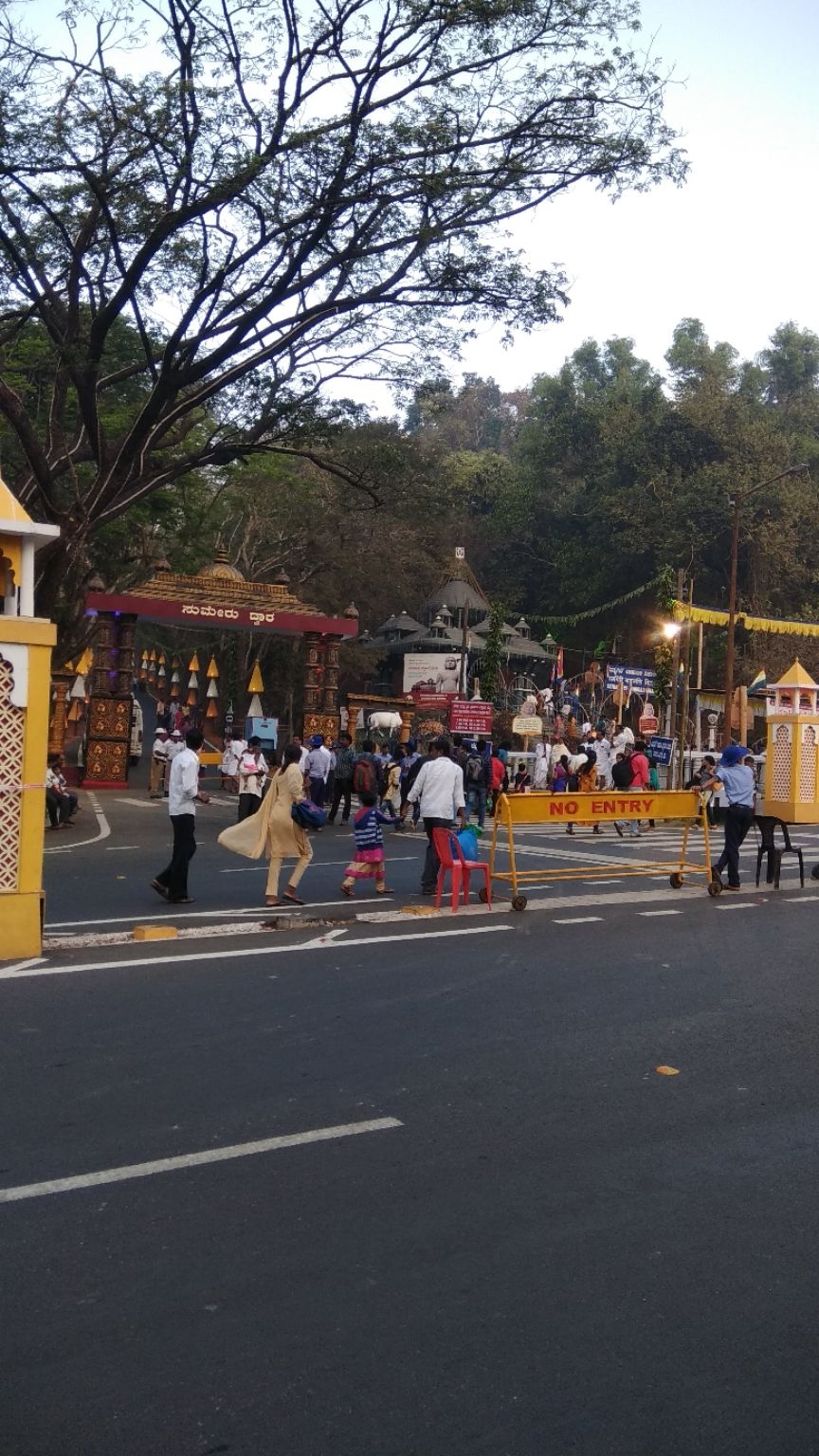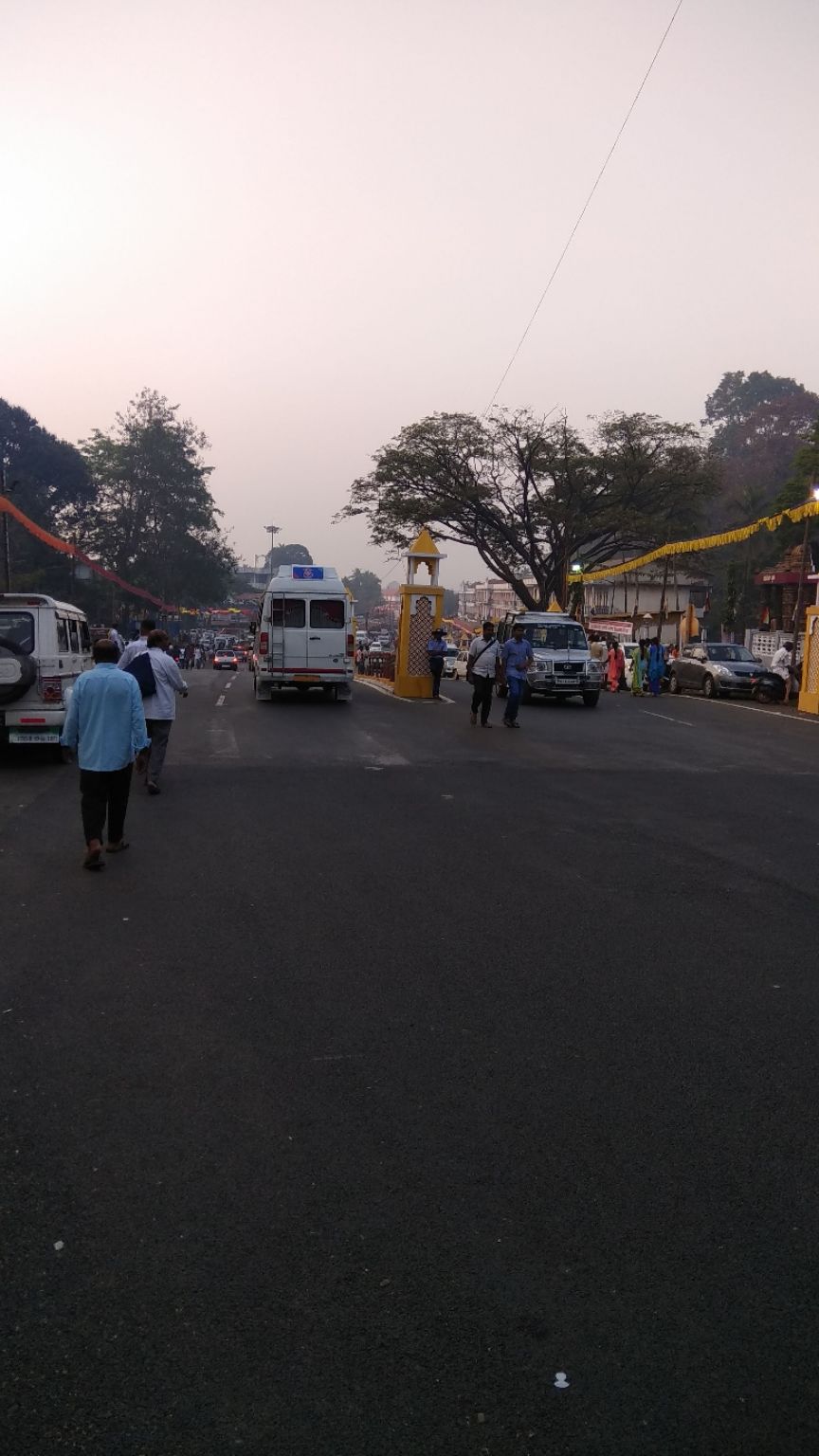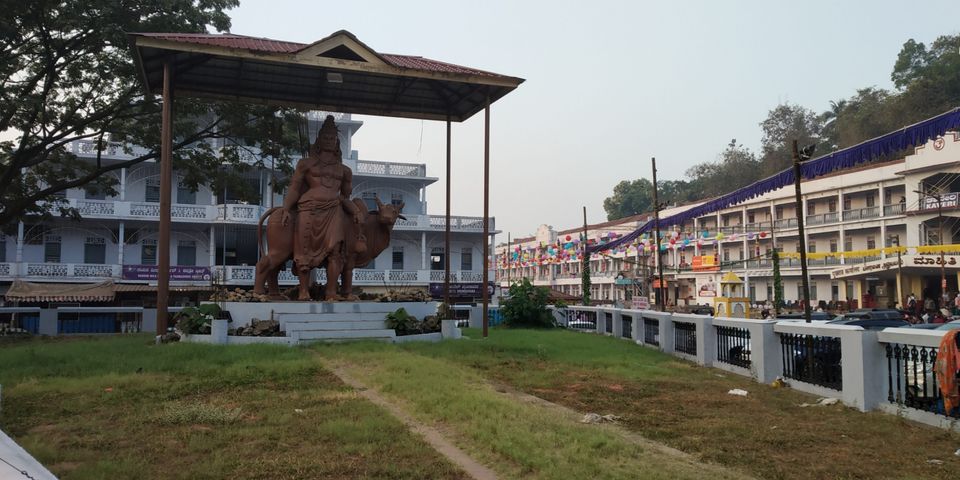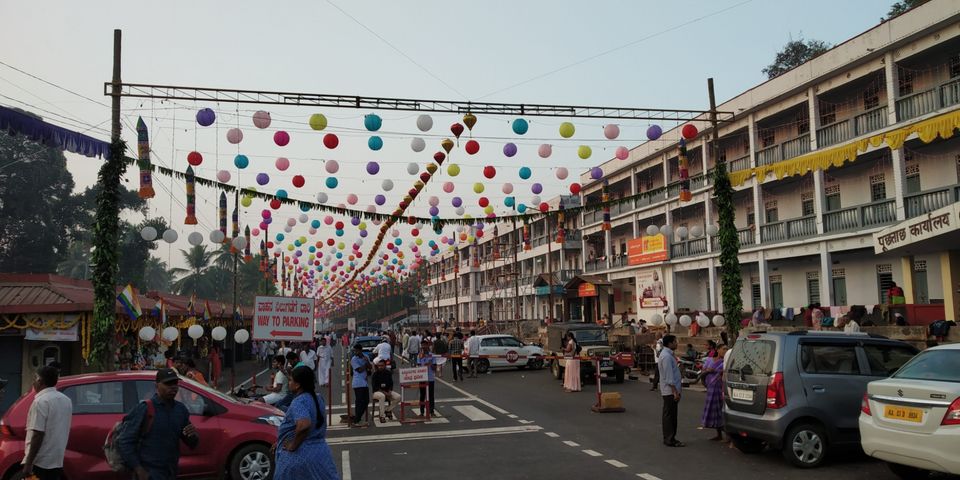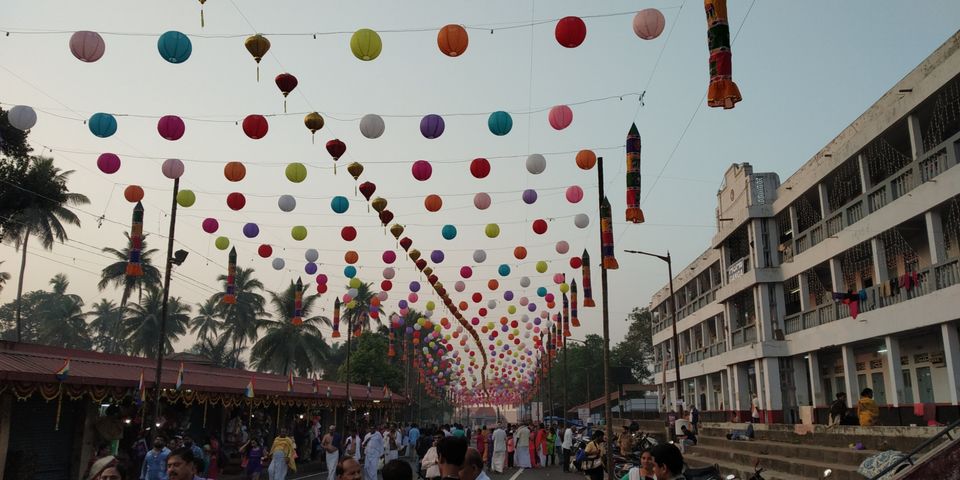 How excited one would be to view Halley's comet when you know that you'll be able to see it at the most only twice in your lifetime? Level 99. Without exaggeration my excitement level was no less when we had planned to visit Dharmasthala temple where Maha Masthakabhisheka was supposed to be held (It happens only once in 12 years).
The temple is popular for its 17 mts. tall Bhagwaan Bahubali Statue situated at the top of the Hill. The view was even more beautiful for us, as we visited the place on a special occasion.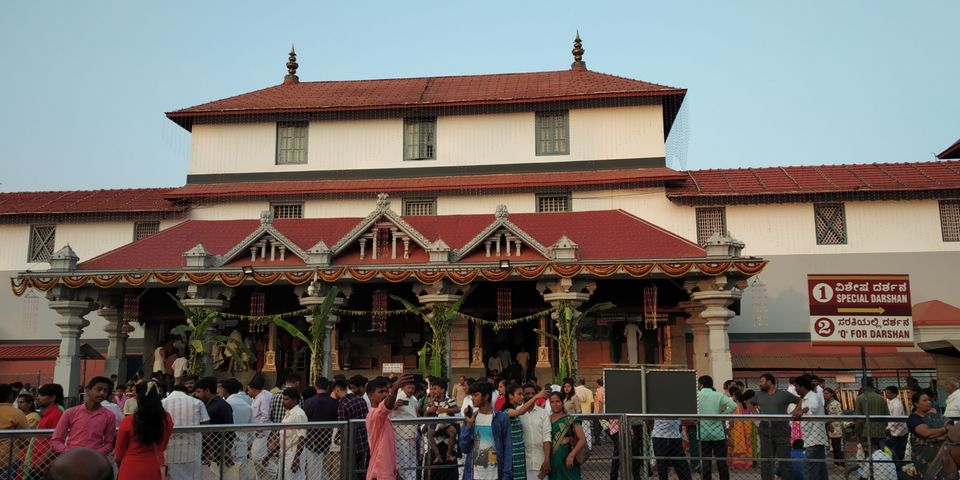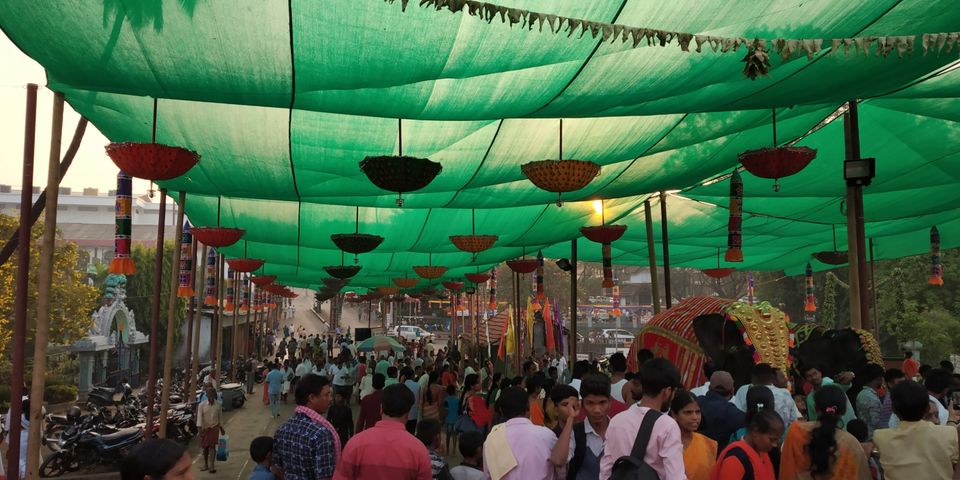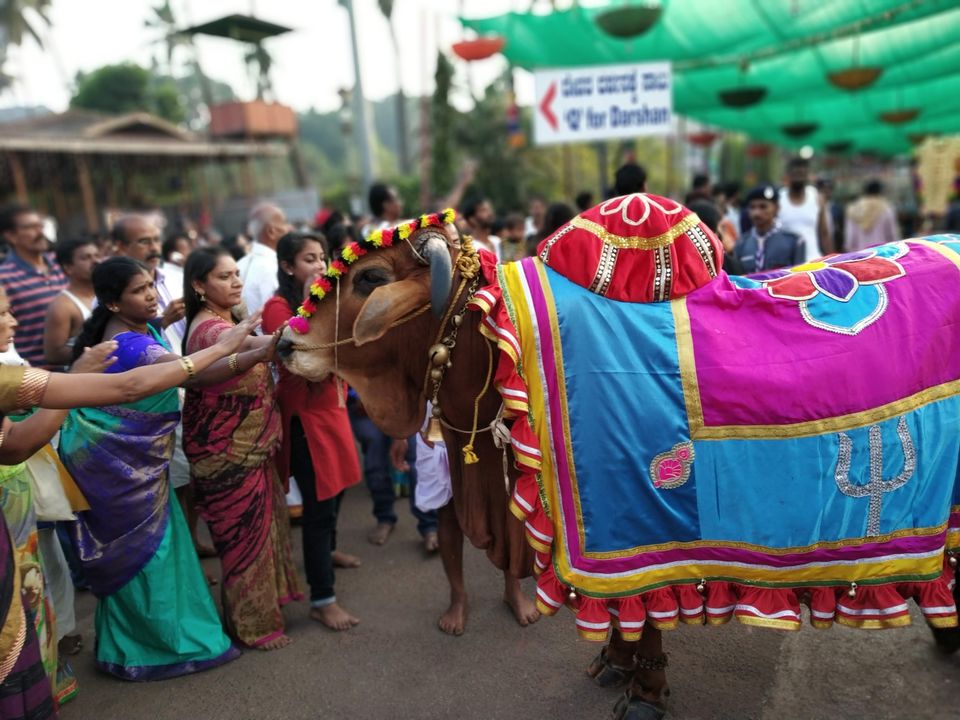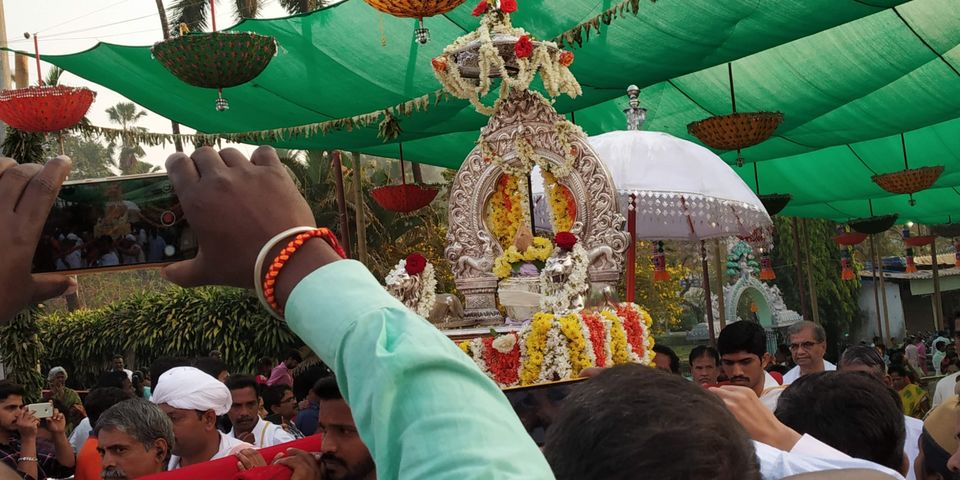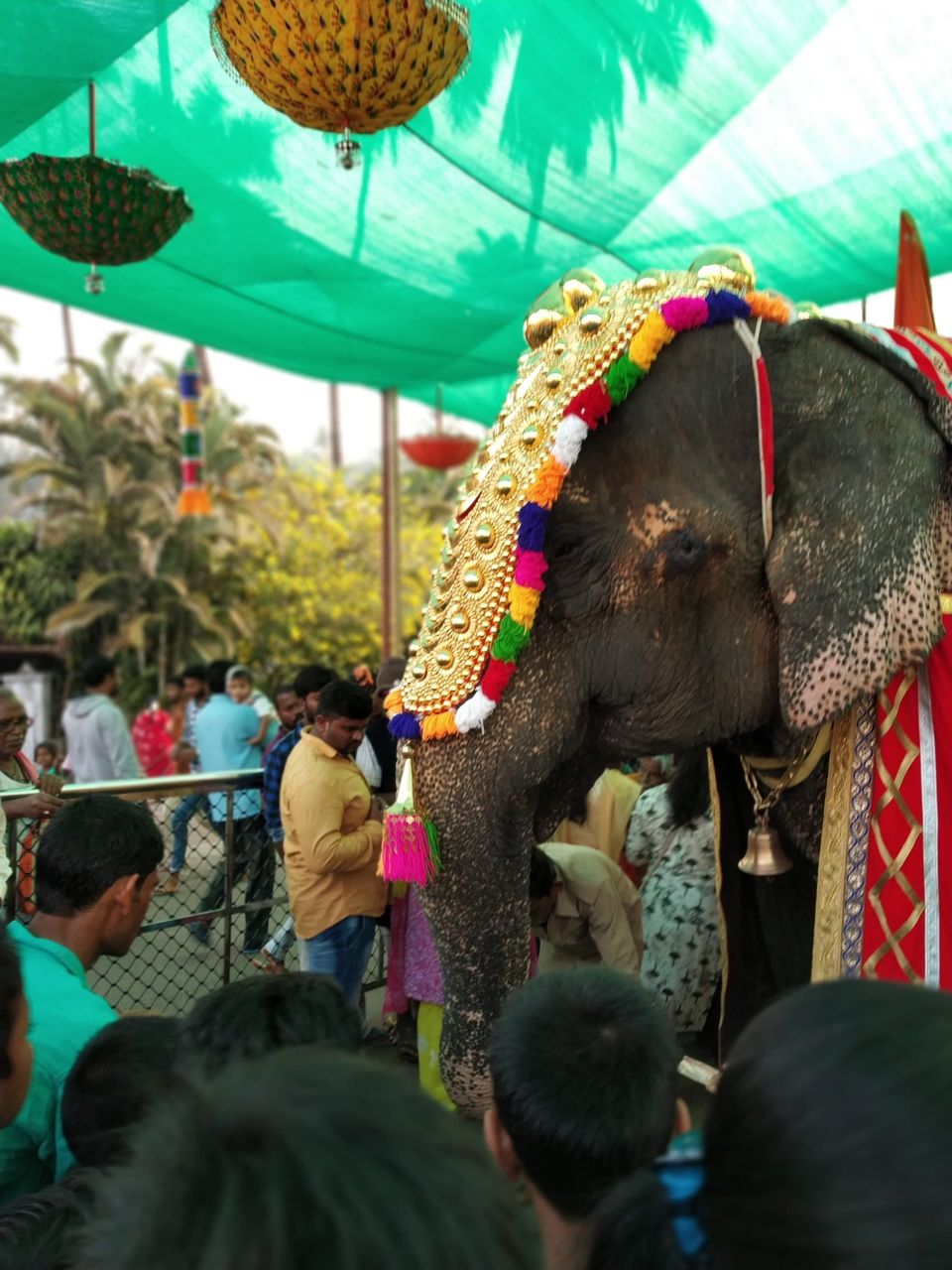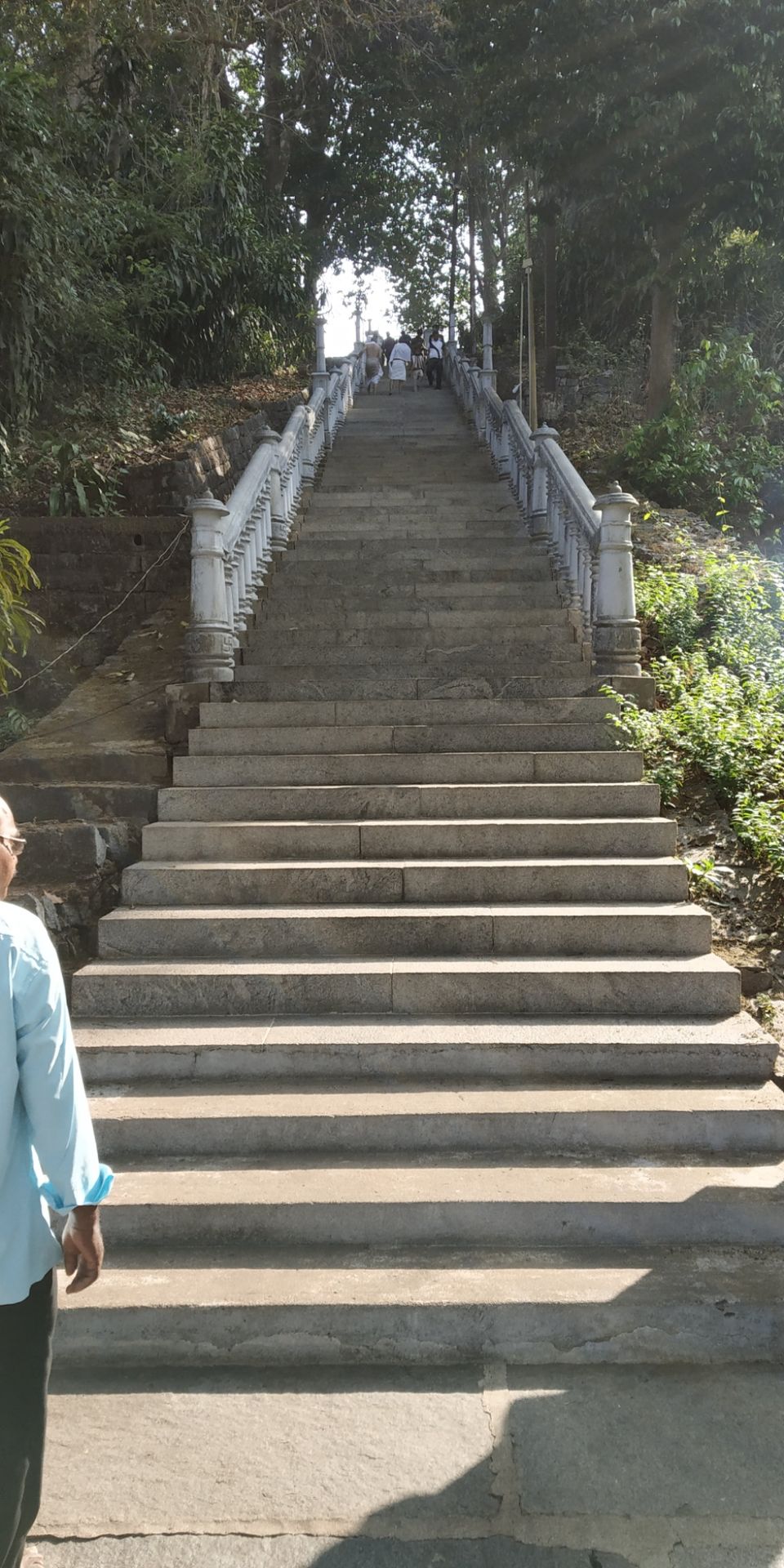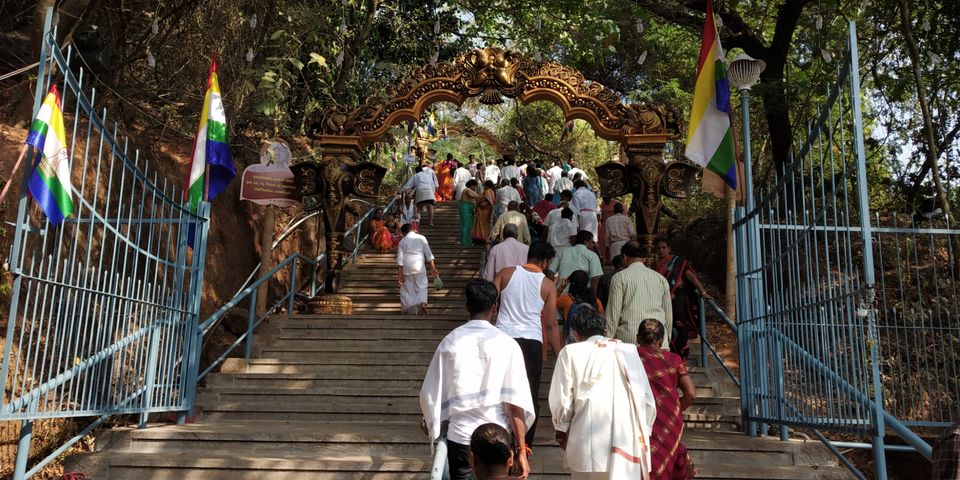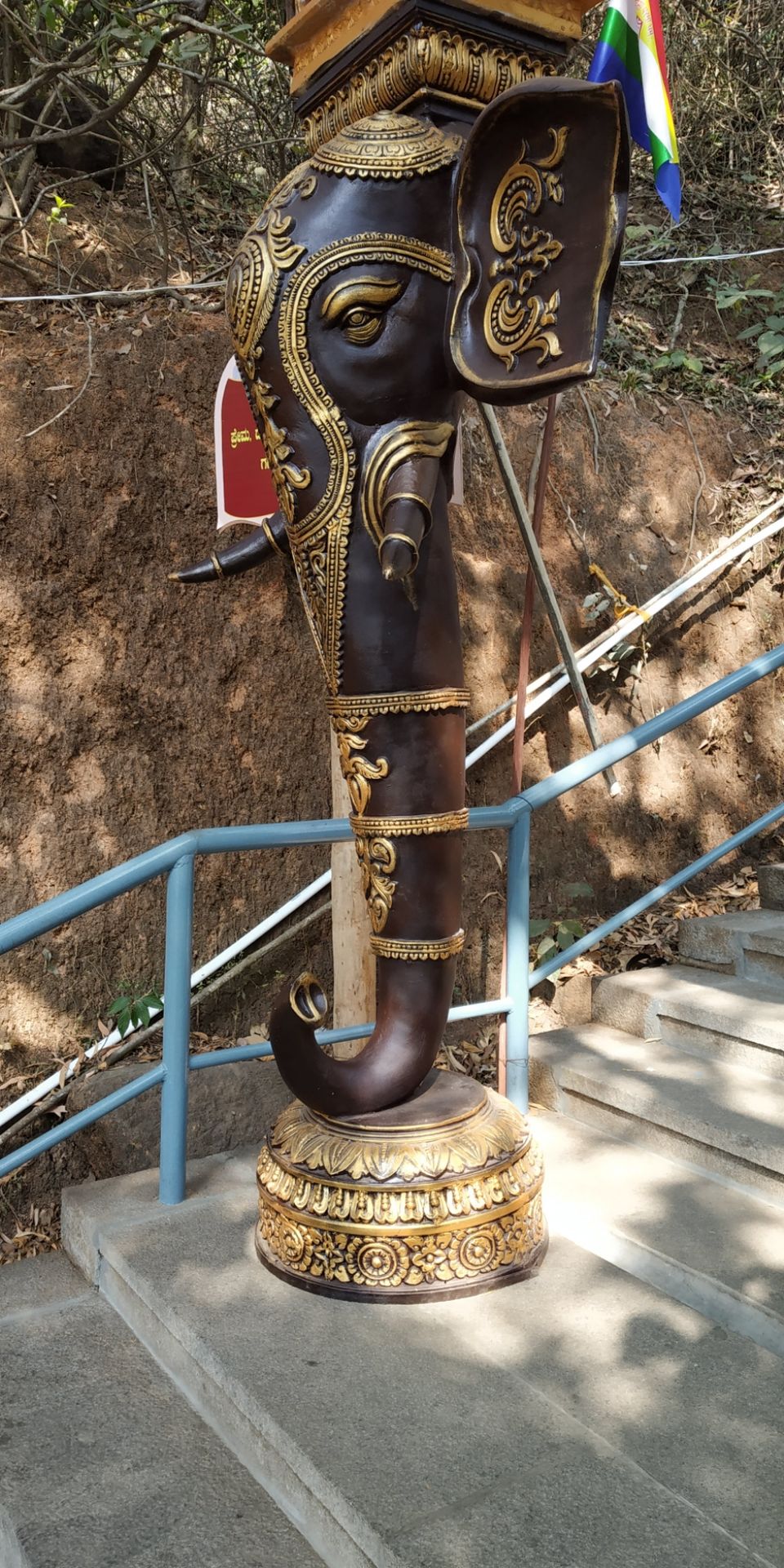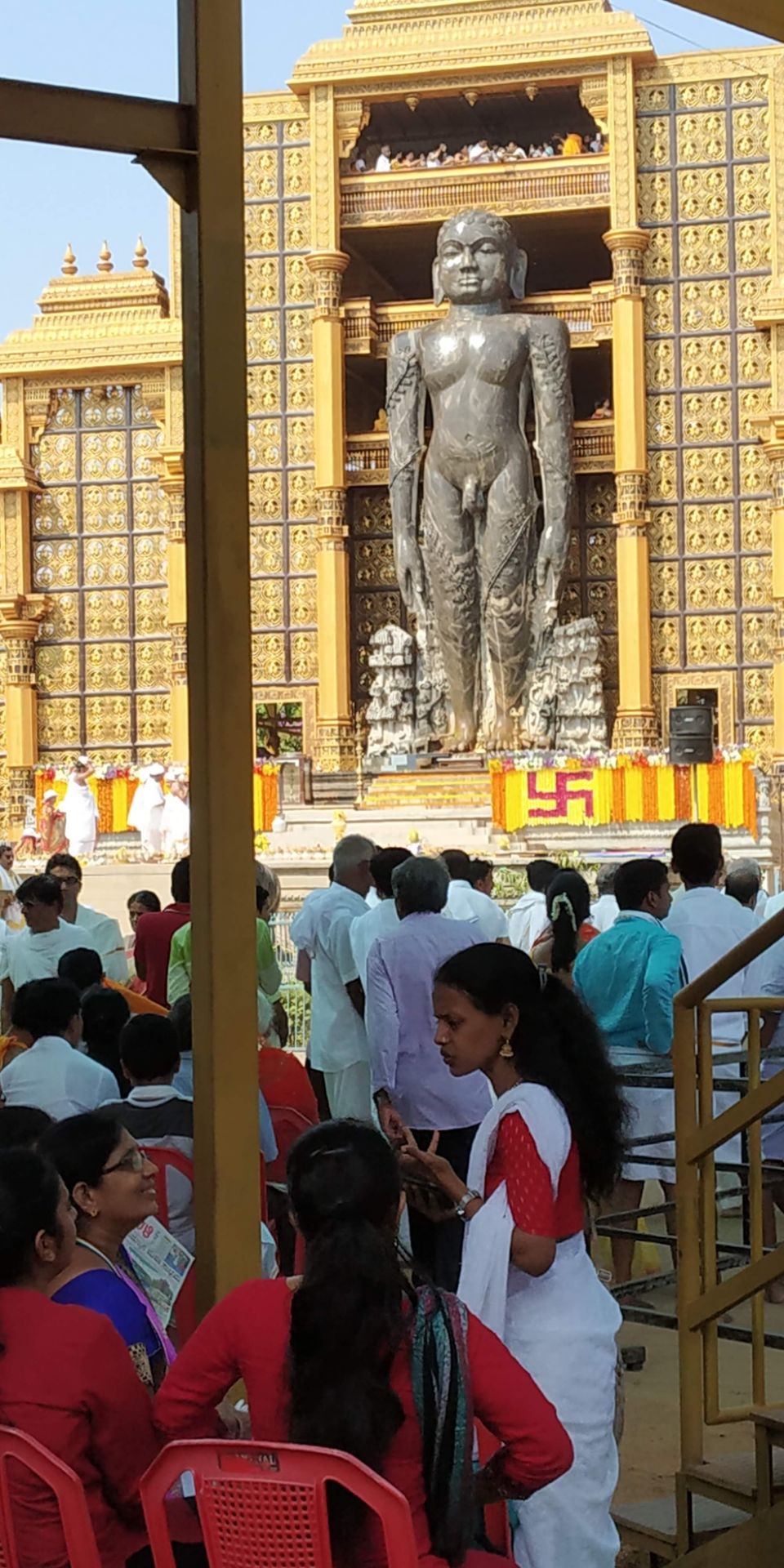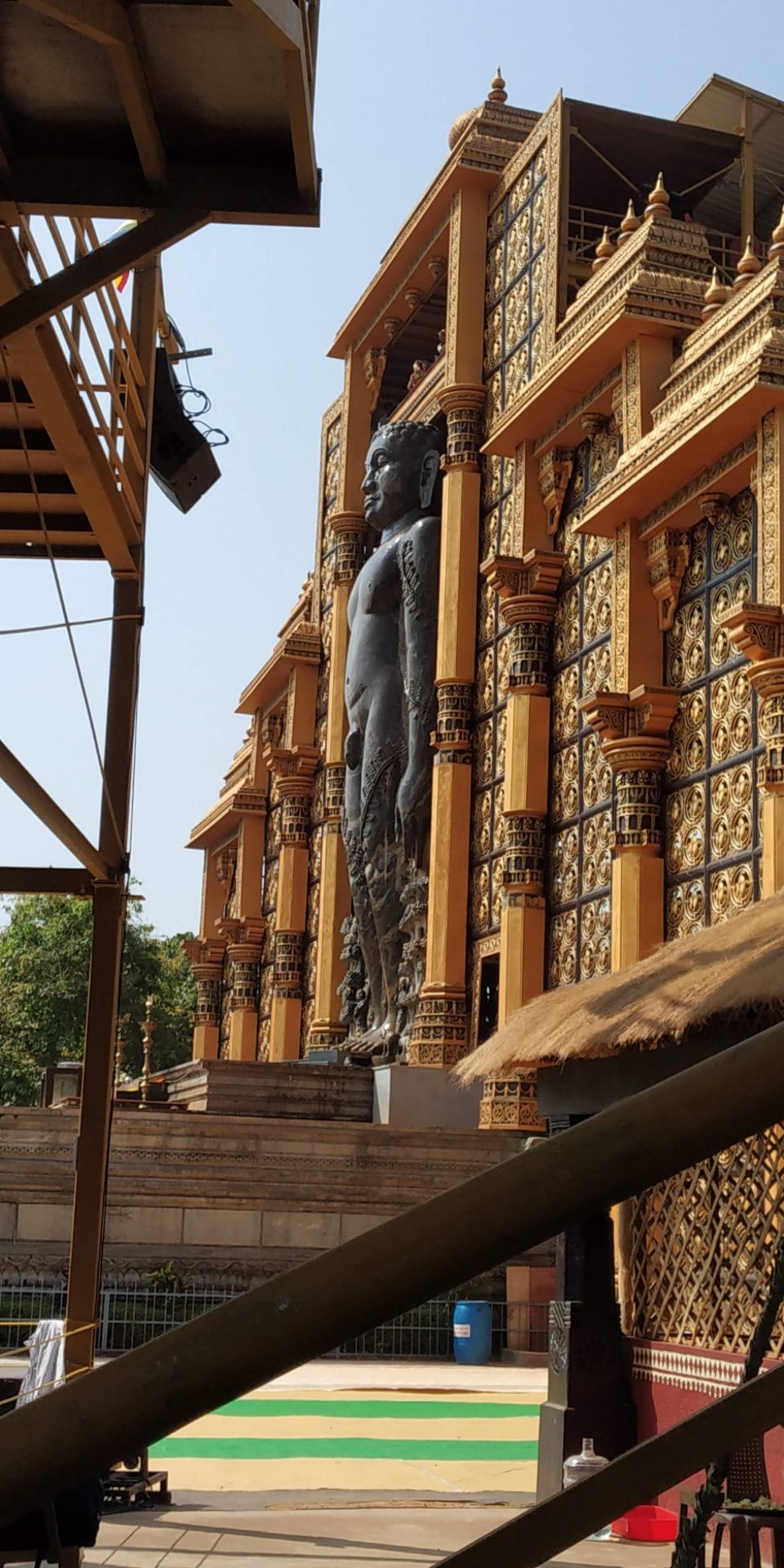 On our way back to Mangalore, we visited the Dharmasthala Rama Mandir which is also known as 'Dakshinada Ayodhya'. The temple gives you a lot of jaw-dropping moments. It's an amaze in its Architecture and culture. The temple is open from 6am to 8 in the evening and No entrance fee is charged here.
The place has the power to instill positivity and sense of living in you. Blessings of the Lord is all what people crave throughout the year. Hope you'll plan that visit here soon, wishlist this trip now. Happy Travelling :))