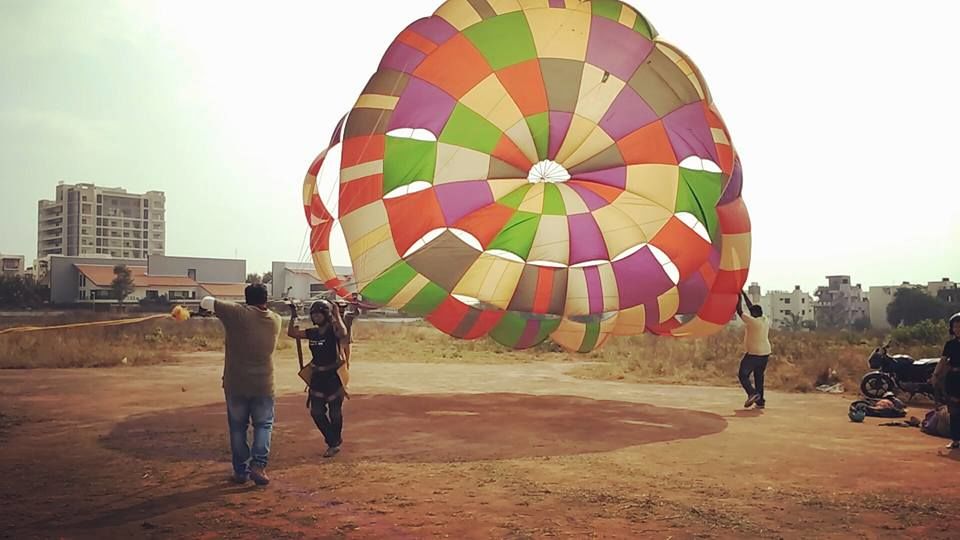 If you are tired of pubs, lounges, restaurants, resorts and parties and wondering what to do this weekend, know that Bengaluru has a lot more to offer. Here is a list of different things that you can try out.
Go on, try these. Make memories.
1. Live Escape Games:
There are a couple of places that offer "escape the room" experiences. You are locked up in a room along with your team, and you have to find the clues and solve the puzzles in order to find an escape route within 60 minutes. These games are themed in order to make it more interesting. It is a lot of fun. You can choose to go with your family or friends. It is advisable to call up and pre-book the slots.
URLs to a couple of places that host live escape games in Bangalore:
http://riddleroom.in/
http://bangalore.escapehunt.com/

Image source: https://www.facebook.com/EscapeHuntBangalore/
2. Parasailing:
Yes, you read that right! You can fulfill your dream of flying in the air like a bird, at Jakkur airfield. Parasailing is an activity that is very similar to flying a kite, except for the fact that you fly along with the kite. The open parachute is anchored to a moving jeep. It is one of the safest aerosports. If you are too scared to try it alone, you can fly with a friend. How cool is that !
Contact Details: 91 9844440633, 91 9845501455

Horizon Adventures Address :
Jakkur, Bellary Road, Bengaluru, Karnataka - 560064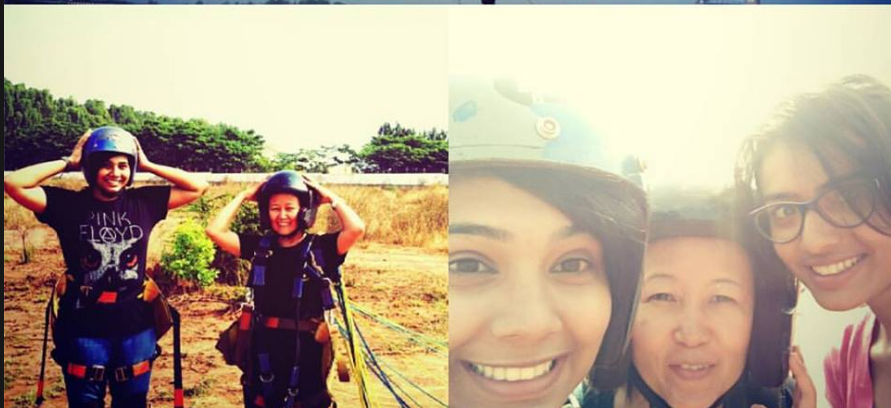 3. Laser Tag:
Laser Tag is a game played in groups. Each person wears a laser tag vest and is given a laser tag pistol. You are supposed to tag your friends (destroy the enemy base) by targeting the infrared sensitive spots on their vests, for which you get points. It is usually conducted in a large indoor arena with minimal lighting. Each game spans about 15 minutes. It is an exciting, action packed game.
Places that offer laser tag:
Lazer Castle: #3, 80 Feet Road, HAL 2nd Stage, Indiranagar, · 91 98452 07866
Talk To The Hand, Laser Tag: 653/67, HM Zeta, 11th Main, Aurobindo Marg, 4th Block, Jayanagar, next to Mc Donalds · 91 99454 06090
iAMGAME Laser Tag: #315,7th main, 2nd block, BPR plaza, Kalyan Nagar, 7th Main Rd, HRBR Layout 2nd Block · 91 80 2545 0956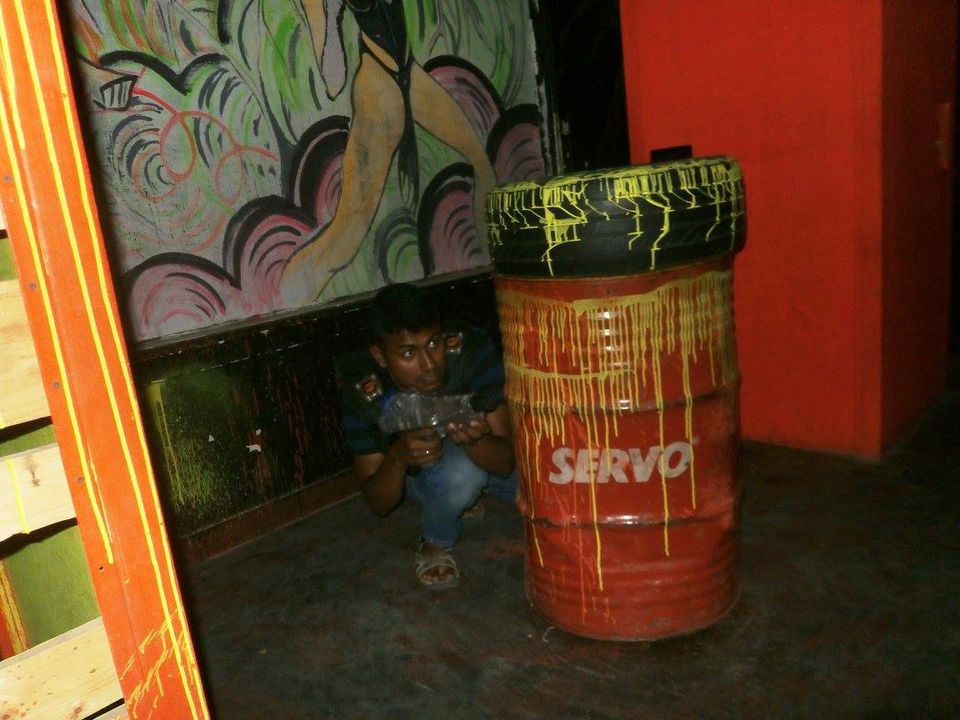 4. Heritage Walks:
If you love walking, this is for you. You can explore the old and interesting parts of the city, with like minded people. The most famous walking options cover KR market, Cubbon park, Lalbagh gardens, Malleshwaram, Russel Tower and various other places in the city.
Companies that do heritage walks in Bangalore:
http://www.bangalorewalks.com/
http://www.jauntyroads.com/
http://www.unhurried.in/

Image source: http://www.unhurried.in/
5. Flight Simulation:
For those who dream of flying an aircraft (of course without a flying license), India's first flight simulation centre at the Forum Mall in Koramangala allows you to take off and travel through 20,000 airports across the world and land in your destination. It gives you the feeling of handling a real flight. You can choose from various experiences ranging from 15 to 60 minutes.
Flight 4 Fantasy:
The Forum Mall, 4th Floor.
Koramangala,
Phone: 91 80 2206 7977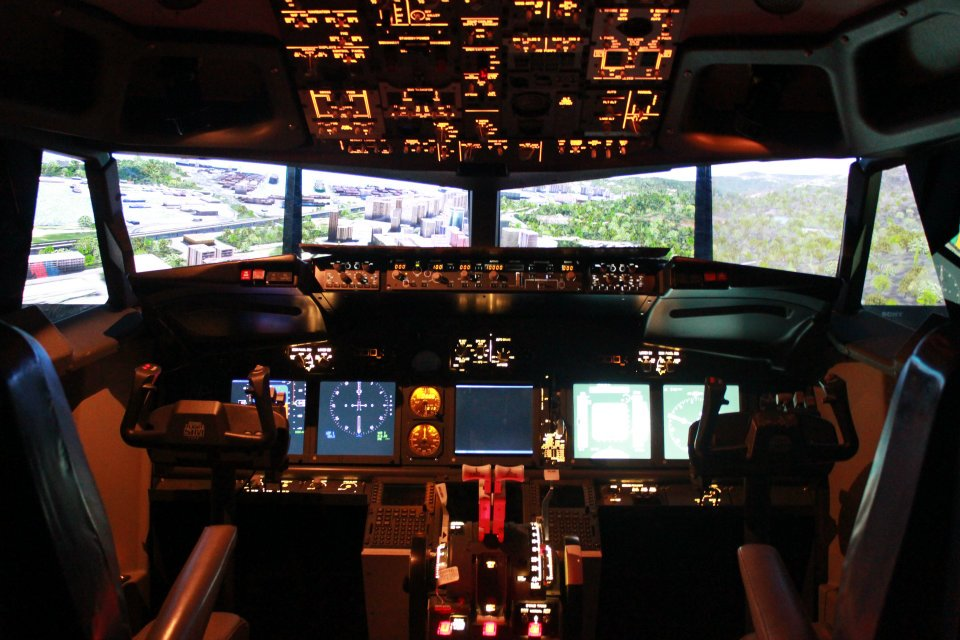 Image source: http://flight4fantasy.com
6. Wine Tour:
In case you wonder how wine is made you can head to the vineyards in Ramanagara. You will be educated on the history of wine and its cultivation. You get to see how wine is made, fermented, bottled and labeled. You can sample upto two varieties of Indian wine and four varieties of french wine. The vineyards are beautiful. This place is definitely worth a visit.
http://www.winetourindia.com/
https://www.facebook.com/pages/Heritage-Grape-Winery/1497497103798346