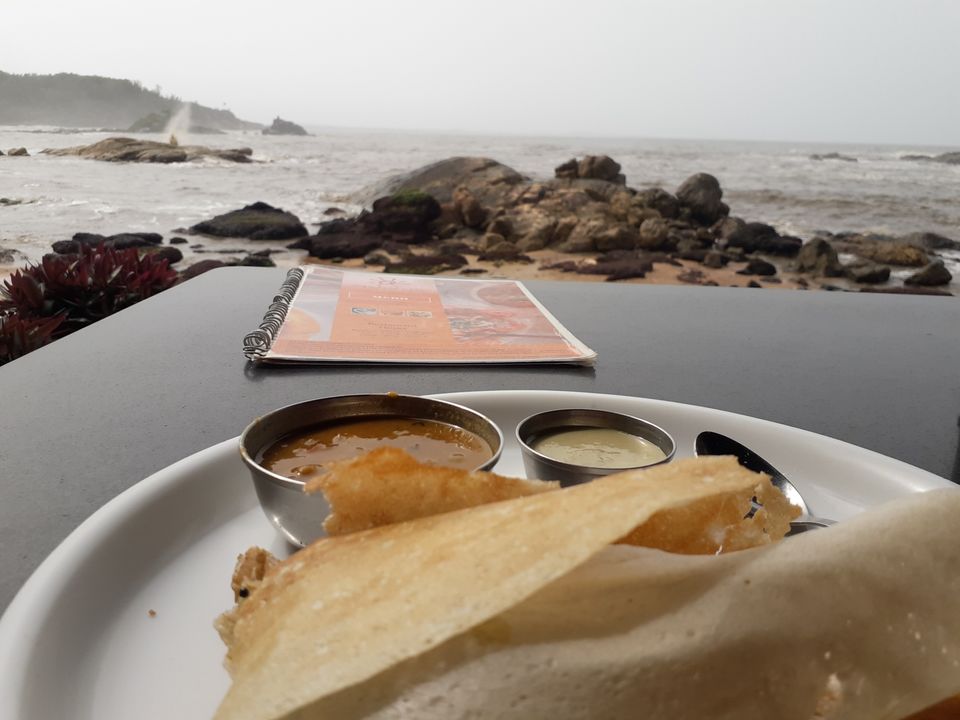 As I write this Gokarna Travelogue, I'm taken back to the town that I'm definitely going to visit again. Apart from the beaches, what excited me was- Namasthecafe. When places live up to their hype, which happens rarely, there's nothing that beats that in making you feel good.
Gokarna is a temple town on the borders of Karnataka and Goa. Located at about 500kms away from Bangalore.
A bus journey of about 8 hours which costs you 600-700 INR or a longer 12-hour journey via train which can be cheaper can be taken to reach Gokarna.
The beaches in Gokarna include the main Gokarna beach, Kudle, Om, Half-moon and Paradise beach. There's another rocky beach between half-moon and Paradise – aptly referred to as the Hell's beach. We covered this as part of our 5-beach trek on the second day of our trip.
Headed out in the early evening for a walk around the market leading to the Gokarna beach. The temple town was active and yet even in the hustle-bustle was calm.
The beach is quite clean and less crowded. I decided to let Nehru's pre-independence words flow into my mind through the 'discovery of India'
The 5-beach trek included Kudle-Om-Halfmoon-Hell's beach before reaching the Paradise beach. We had our breakfast at Om beach in one of the joints which our breakfast at Namasthecafe om beach.
The post-Om beach trek towards HalfMoon was the best of all. Walking over the hill in the tiny pathways in-between trees was an entirely different experience. At one point, we had this majestic view of the entire sea and standing atop that section of the hill, making us feel so small.
As we reached Paradise beach, which is a small section in the beach stretch, I just took out my book to read, while my friend took a dip in the sea. Of course, I couldn't resist the water much longer and stripped down to dive-in.
Every beach in Gokarna is quite and calm. Instead of travelling to Goa in my opinion its more better calm and cheaper in Gokarna. Its a must visit place to all the travellers. You can explore it max amount of INR 4000. From bengaluru.