The mention of this place alone brings back smile to my face. Hampi trip happened when i needed it the most.
Hampi is a chilled out place far from the monotonous city life. Ruins and nothingness can give you a fresh perspective and teach you how it is about the small small moments that we usually take for granted.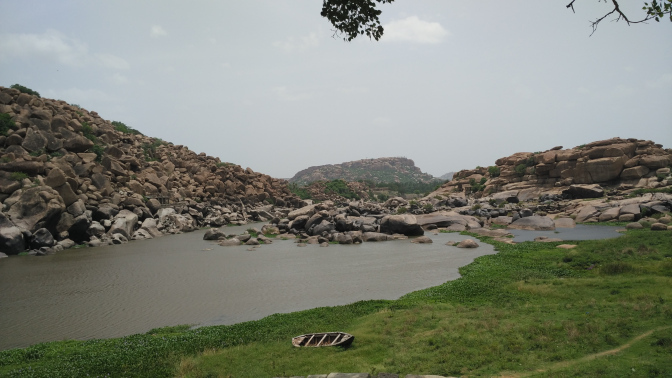 Hampi has two completely different worlds on each side of the river, one side has all the temples and the other side has mostly ruins and boulders
People here are very friendly soft and immensely kind. The hospitality of the people here is unmatched for.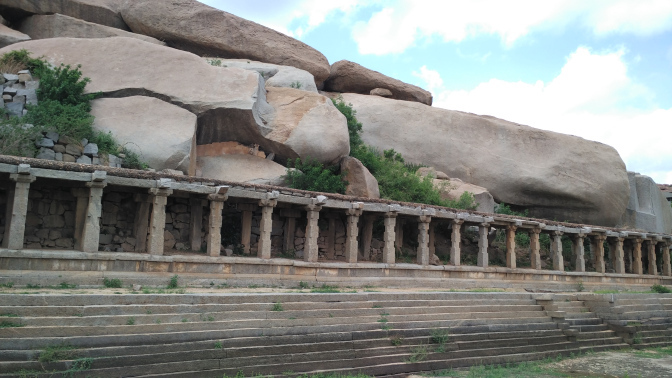 Hampi is a small village and you can either walk , ride a bicycle or rent moped to roam round this place . They have frequent boat service to take you to the other side of the river. One good thing here is that you are disconnected from the world (literally as your phone network won't work here) ,they do have wifi services in cafes and shacks though.
Local cafes here provide great food with lots of options for people travelling from all parts of the world.
Vishupraksha temple here is the first thing that you see when you enter Hampi. The Stone Chariot , Hemkuta hill, Vitthala temple , Krishnadevraya temple , Monkey temple and the dam are some main attractions of this place.
When not visiting any of those we chose to chill with our books on a hammock or climb a boulder and while away time
Breakfast with paddy field view , lunch with a river side view and late night walk to the main temple area were my most favourite moments
Things to do :
Cycle or ride around in hampi or simply walk along the river side for the best experience
Climb on boulders as high as you can for the best view of the ruins (monkey temple is the best for this)
Try homemade pizzas pastas and local food in cafes
Sit by the river side for hours
Lay on hammock after a long day and absorb the experience with a great rivers side view
Trip first published on Bitten by travel bug