9. Relax by the lakeside of Sanapur Lake and enjoy the cool breeze!: This beautiful lake is situated around 5 kms away from Hippie Island. It is surrounded by rocks and giant boulders, besides being less frequented. Visit this place to relax and enjoy the breeze. I am told that you can do cliff jumping as well from here. WITH CROCS waiting down under! but I didn't see anyone jumping and I didn't see any crocodiles. Phew! You can also take a ride on a coracle. The boatmen will charge you around 100 rupees for a trip. But without proper gear, its a do at your own risk thing!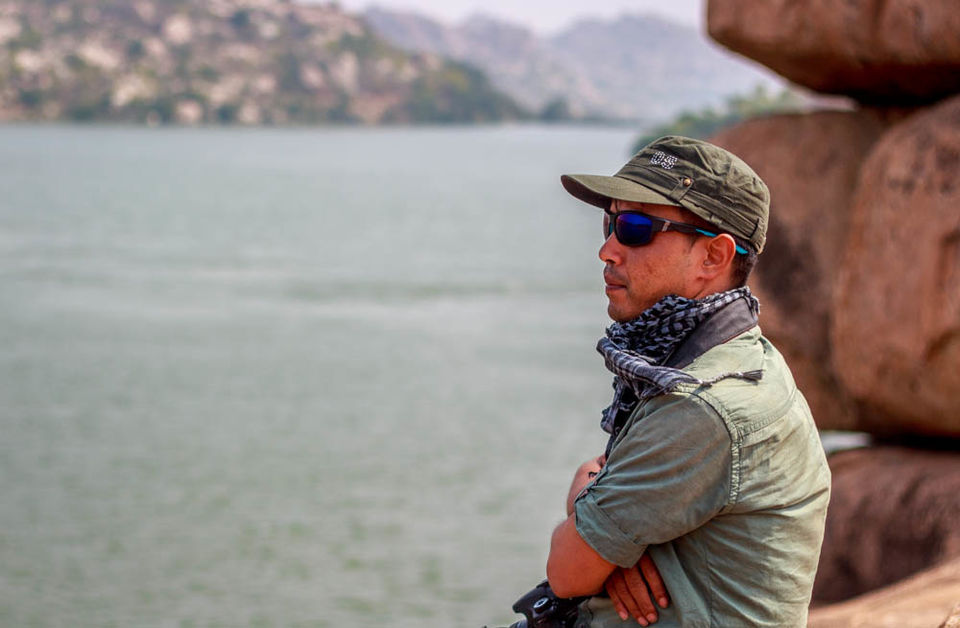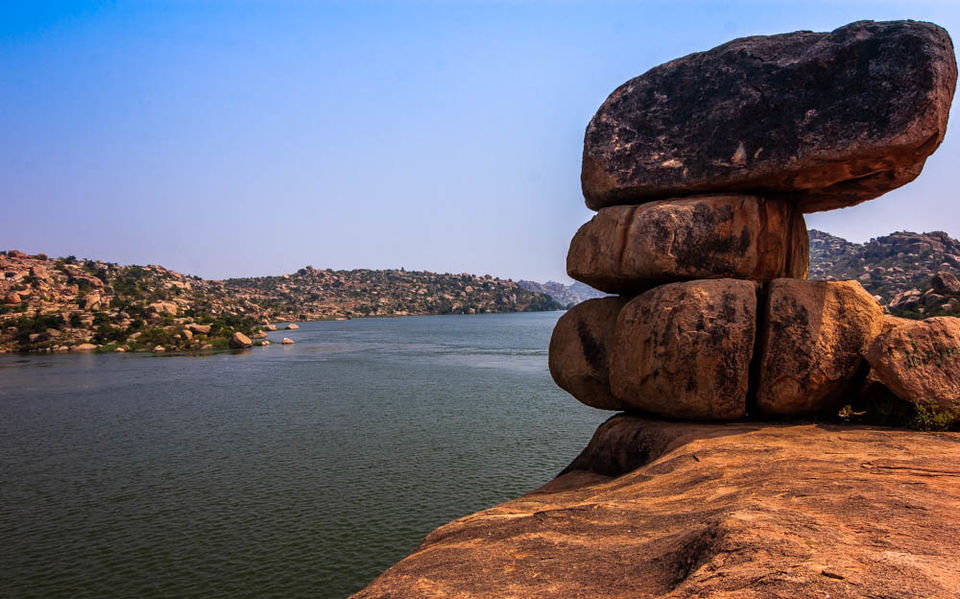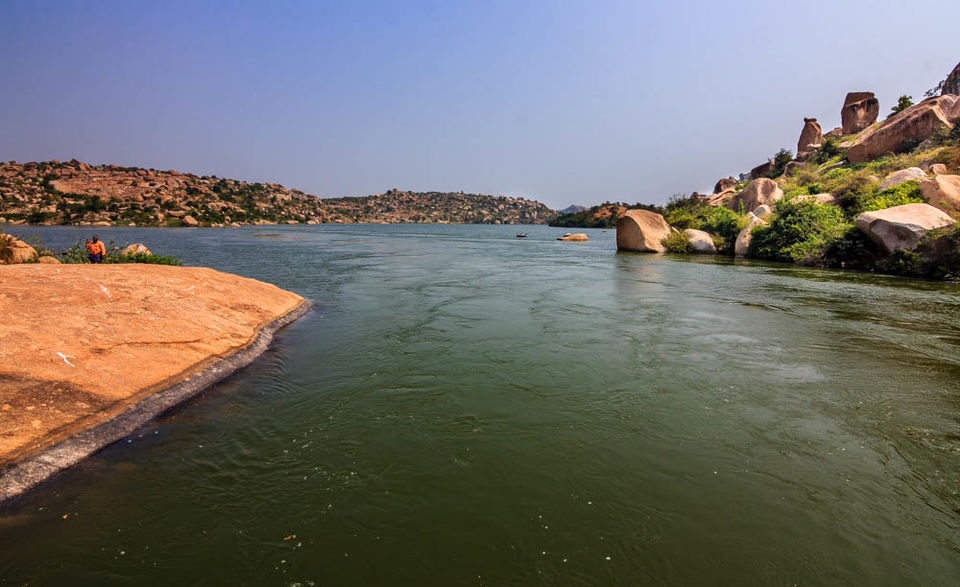 It all started with an impromptu decision with my friend Ammin a week ago to make an unforgettable trip to Hampi , the Land of Mystery and Heritage, signature of ancient ruins and monuments and keeper of ancient glories. Tucked away in the middle of nowhere, this pristine and quiet town is bound to teleport you 2000 years back through space and time into the bustling, thriving and rich bastion city of the ancient mighty Vijayanagar Empire. Its history so rich, its geology even more fascinating, its spiritual significance rooted back into the epics of Ramayana. Situated in the northern part of Karnataka, the south Indian state, at a distance of roughly 345 kms from the capital city Bengaluru, Hampi rightly deserves to be in the Gallery of the UNESCO World Heritage Sites. You just have to be there to feel it, to see it, to experience it and behold, this beautiful little town is so bewitching that it will make you want to visit it all over again. Since when has enough not enough, enough?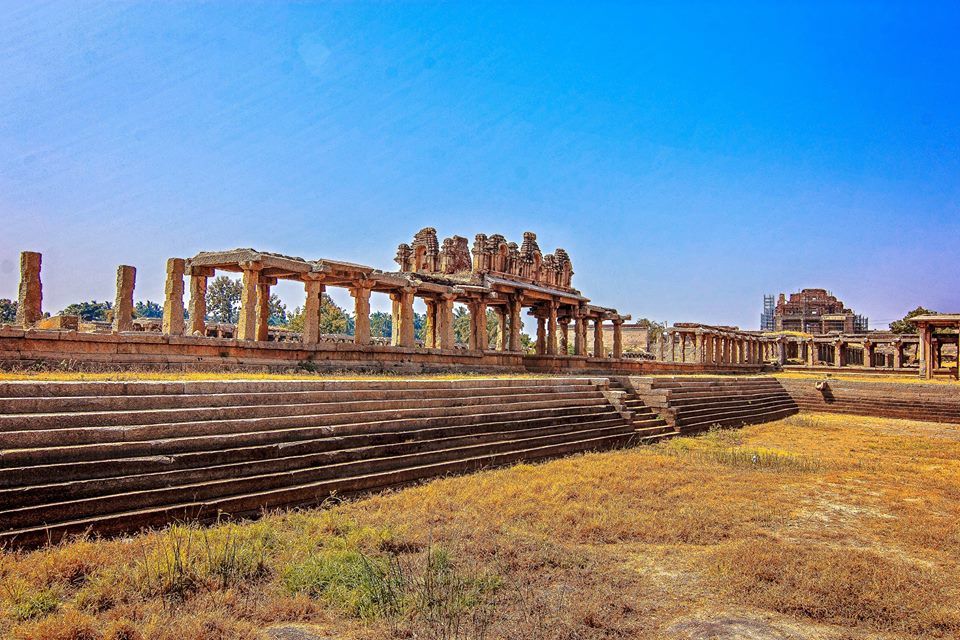 About Hampi
Once upon a time, Hampi was one of the thriving, largest and richest cities of erstwhile Vijanagar Empire, besides being the seat of power of the Empire itself. It also was and still is an important spiritual center and there are a a number of religious architectures and temples dotting the town and I must warn you that you're going to be spellbound by their richness in art and architecture. The moment we reached Hampi, the sight of the ancient monuments and archaeological ruins will take your mind back into the past. So, if you're looking to travel back in time into the middle of nowhere, cut out from all the buzzing, busy, fast city life and immerse yourself into tranquility and oneness with nature amidst the ruins and remains of an erstwhile ancient Empire, look no further and read on.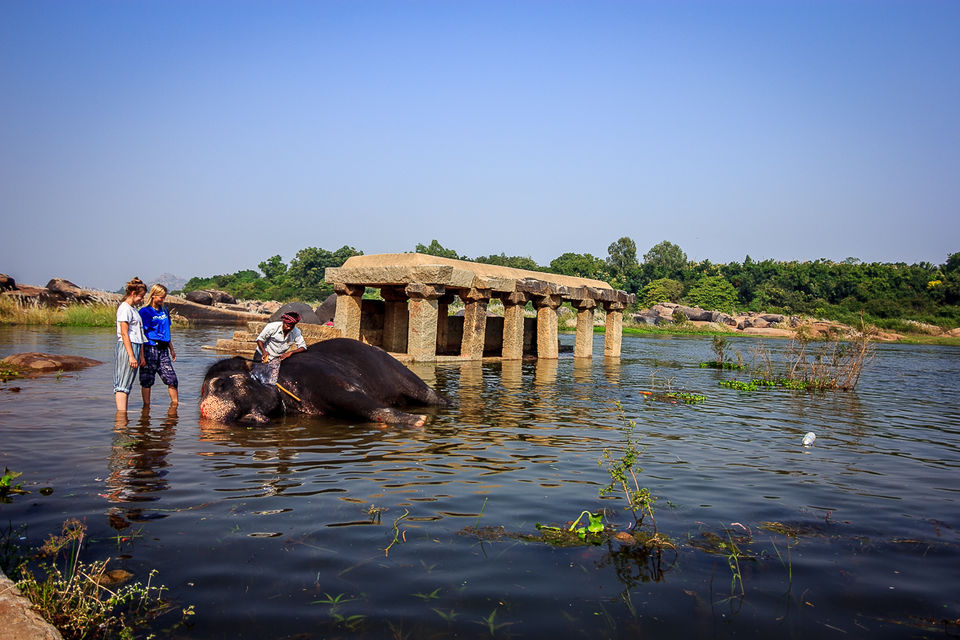 How to Reach?
Hampi could be reached by bus from Bengaluru, Hyderabad or Goa. It takes roughly 7 hours from Bengaluru and 8-10 hours from Goa. There a number of bus services providing daily transportation from Bengaluru, Hyderabad or Goa to Hampi. Nearest railway station is Hospet, which is well connected by Indian Railways. From there one can take an auto ride to Hampi Bus stand, which is roughly 6 kms from Hospet. Or take a bus! KSRTC operates buses between Hospet and Hampi till 8 pm everyday. Nearest airport is Bellagavi and Bellary.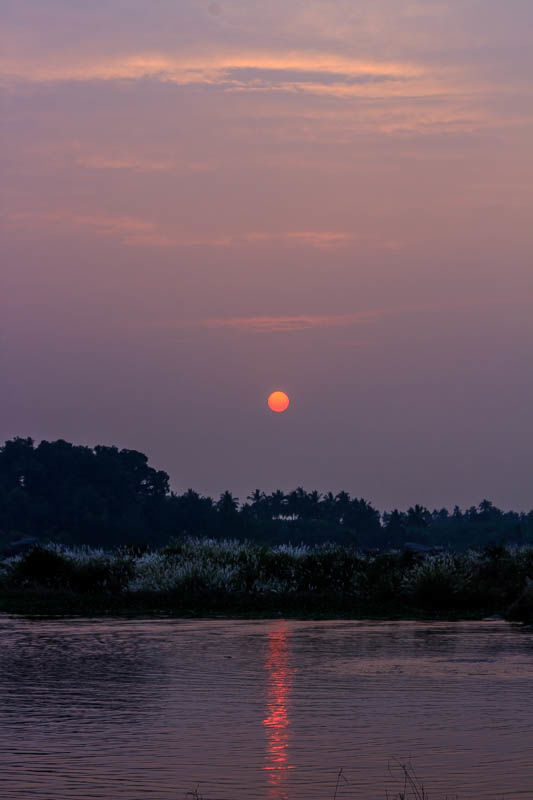 10 Things to do in Hampi
1.Hop around amazing religious sites! Hampi is a land of temples and ancient architectures and trust me, you'd be awed and your jaws would drop at its richness! Every turn has a temple or a monument and each has a story to tell! Me and Ammin started the day by visiting Virupaksha Temple, where we got ourselves blessed by Lakshmi, the temple elephant, before heading out to visit other places for the day. Reserve around 1 -2 hours here.
From Virupakshi temple, I must say, you can just hop to the next monuments or head straight to the beautiful Krishna temple, 500 meters away. Explore the ruins of Krishna bazaar and don't forget to take some amazing pictures of Krishna temple. We did! Time slot - around one to one and half hour should be enough.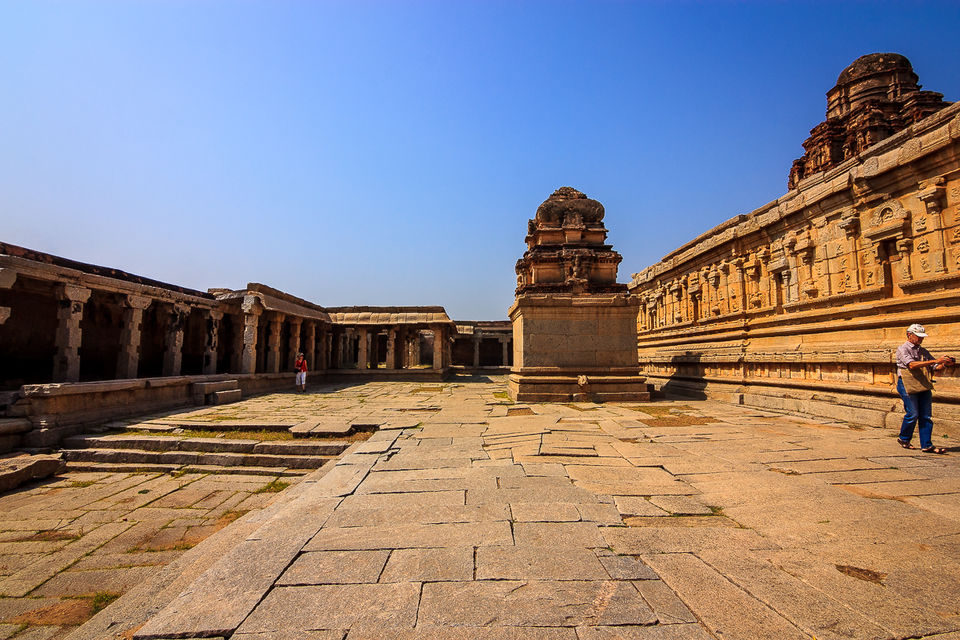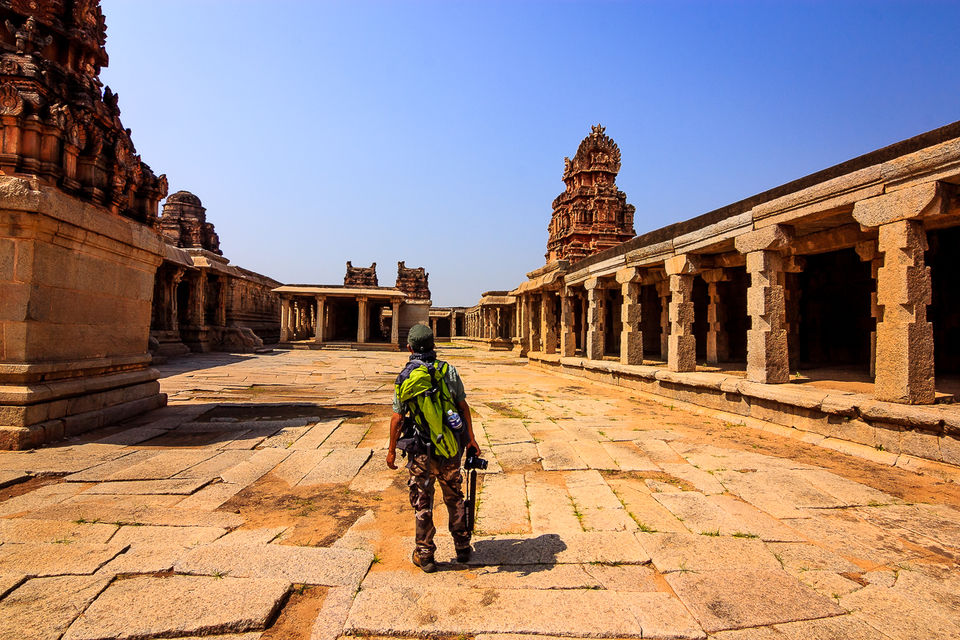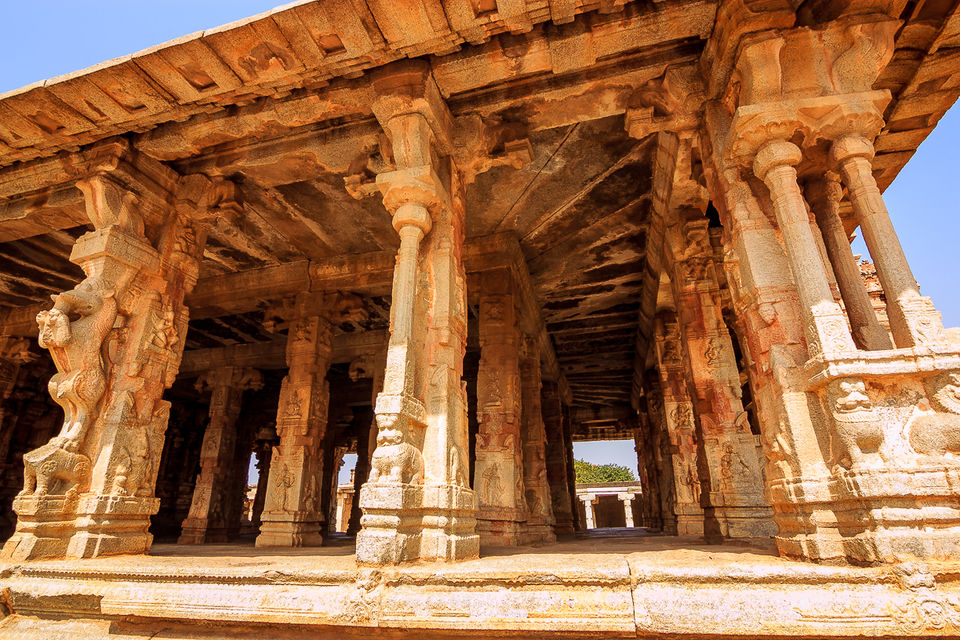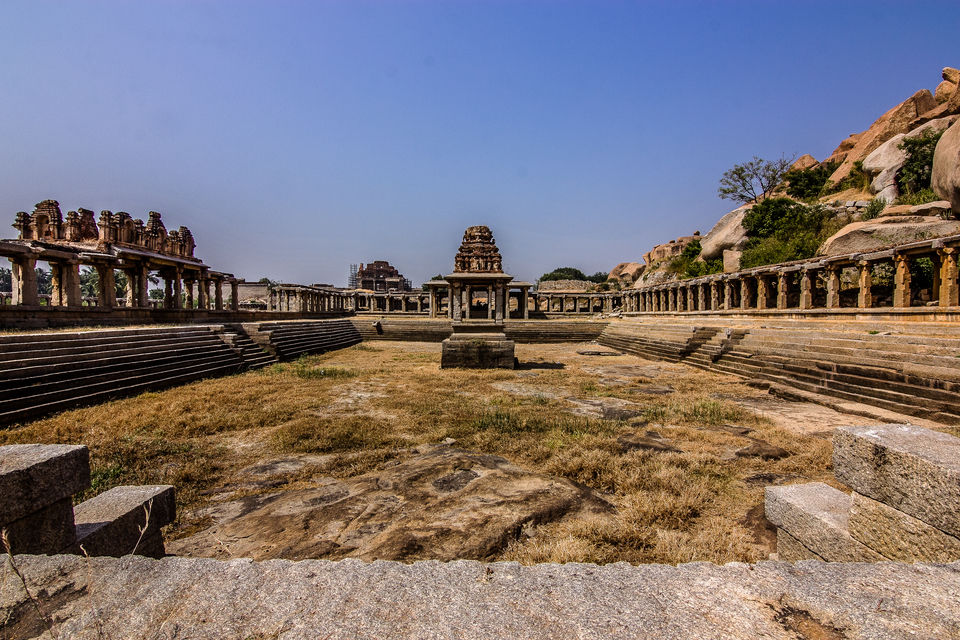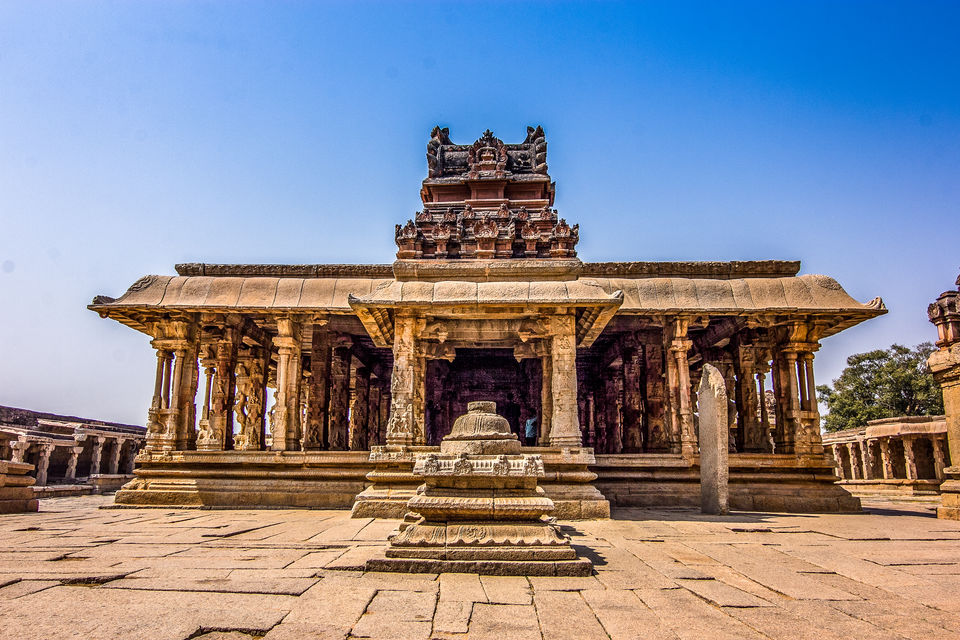 From Krishna Temple head to the Underground Siva Temple. For some curious reasons, this temple dedicated for Lord Siva was built many meters below the ground level. For this reason, almost all the time the sanctum and the core parts of the temple are under water, restricting entry to the inner areas. There is a beautiful lawn around it and you can just perch down and relax under the shades of few trees around. Reserve about 30 minutes to explore the temple. Quench your thirst with fruit juice and soft drinks from a stall infront of the temple.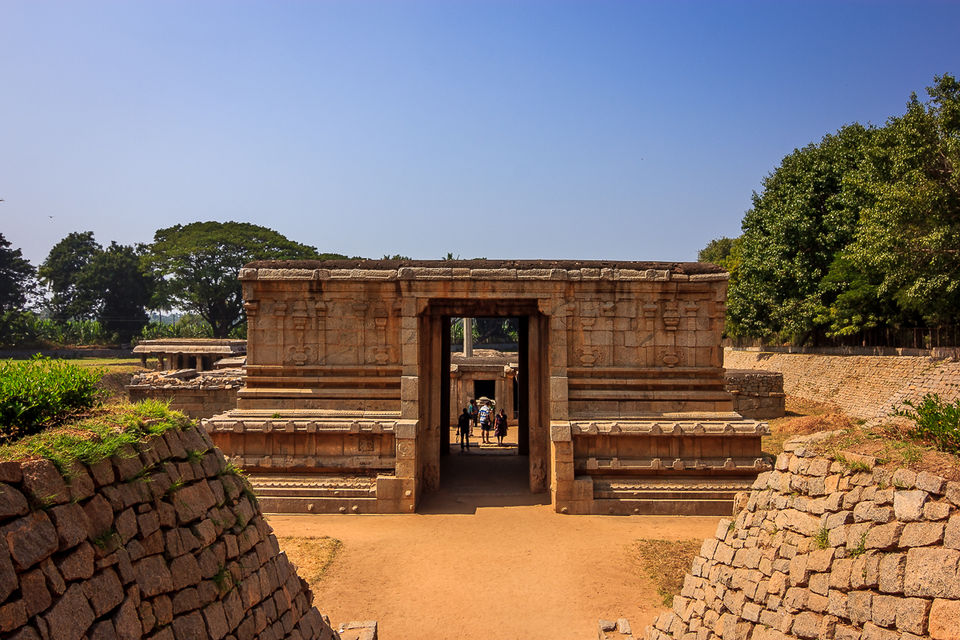 Few meters from Siva Temple is situated the noblemen's quarters, which is believed to be the residential area of the Muslim officers in Vijayanagara court and army. A Mosque and Mohammedan watch tower is adjacent to the quarters.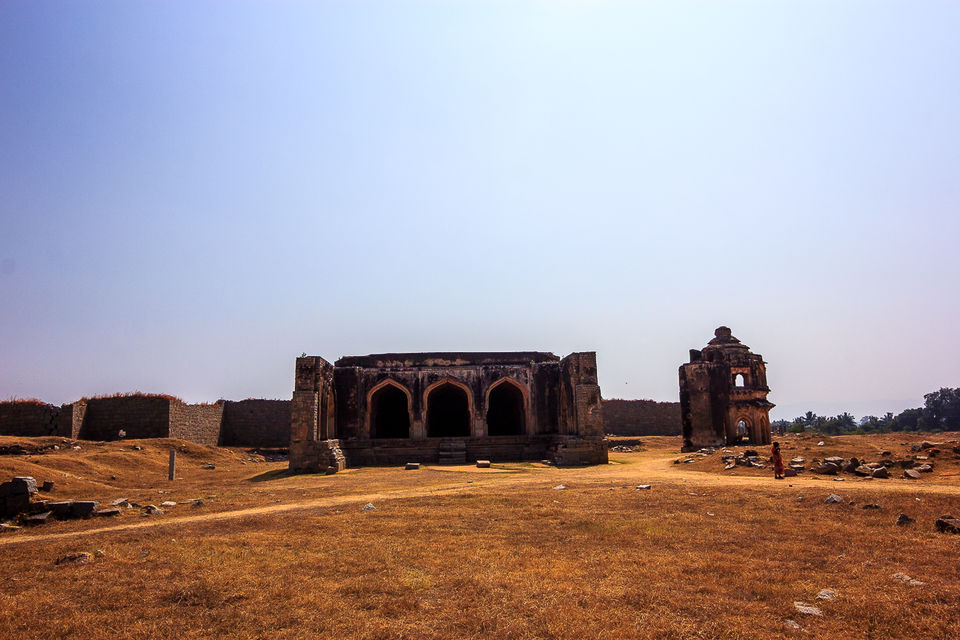 2. Visit the Royal Enclosure: A visit to Hampi wouldn't be complete without taking a trail of the Royal Enclosures! This is an area generally populated with the courtly and military structures. Royal Center was the citadel of the Vijayanagara capital. Currently many winding dirt paths connect various enclosures and other structures in this location.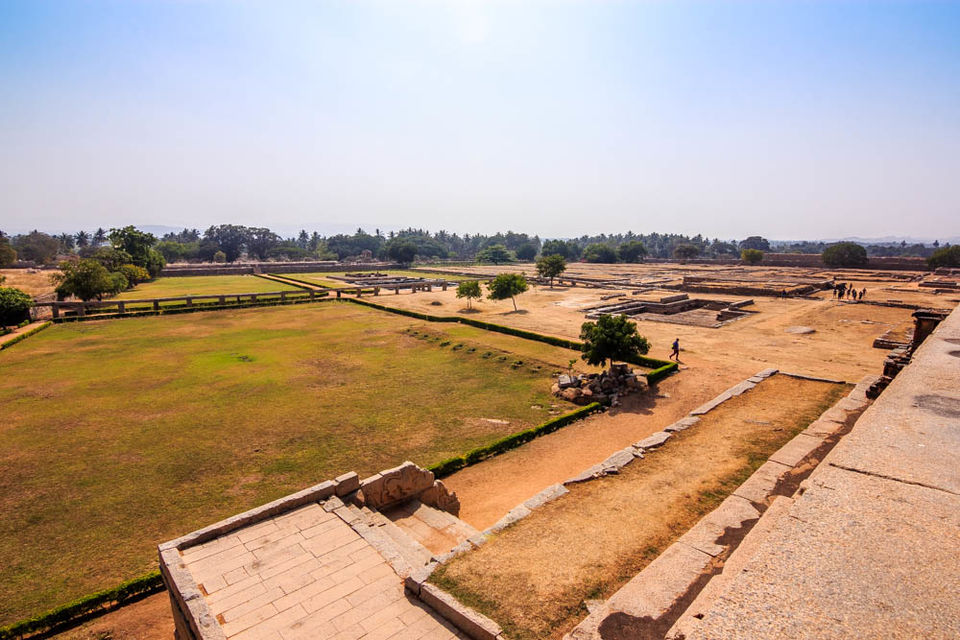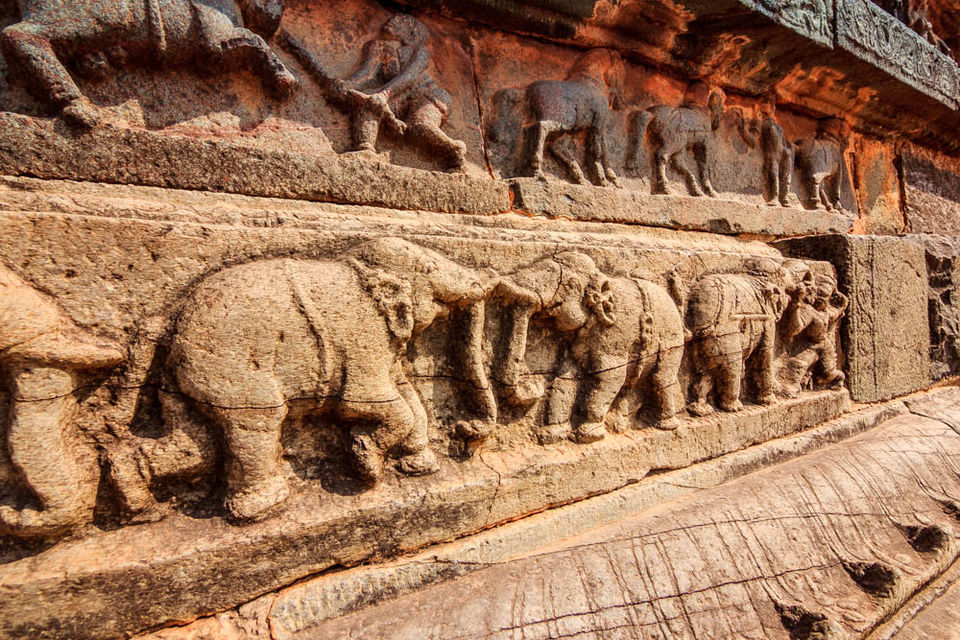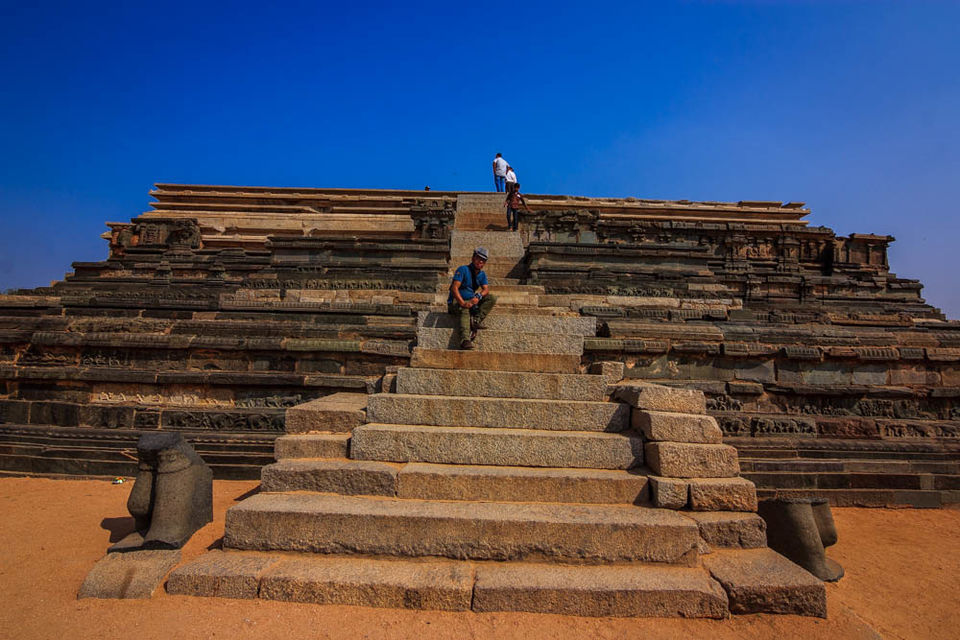 Enjoy some cool moments under the shades of trees in the lawns of Lotus Mahal and you can pamper your imagination by visiting the Queen's Bath. The Queen's Bath keeps my mind's creativity in a hyper state! Enough said!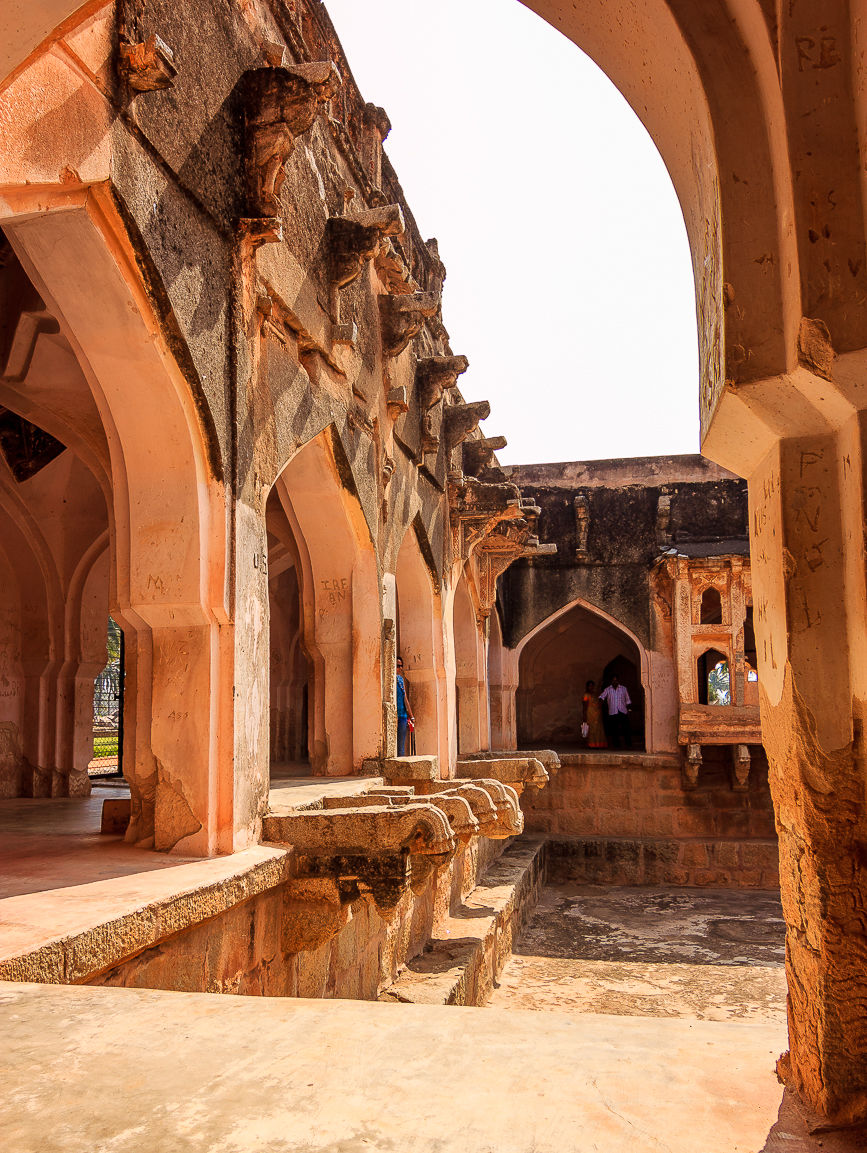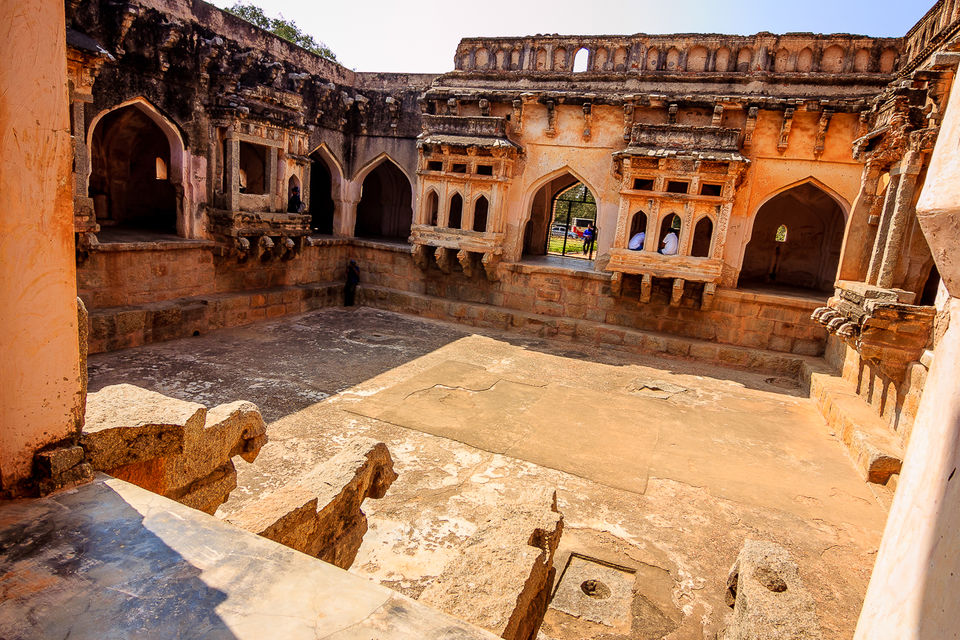 3. Feel the Local Hospitality with some road side tea and snacks! Because travelling without getting to know the local delicacies and without interacting with the locals is a BAD one! By interacting with the local people, you get to know more of their way of life, their food habits and trust me, you'll know more and better about the place from a casual chat with the "chai wala" or roadside fruit juice vendors than by reading this blog!
4. Hop around on a bicycle or a moped: Seriously! because, that's what I love to do and that's we did! Exploring Hampi is so much more fun when you just go and explore without any local tour guide. And hiring an auto or a vehicle just seems to be a bad idea because firstly, the auto drivers would try to overcharge (depending on your bargaining skills). Secondly, hiring a vehicle just doesn't sound adventurous to me at all. Thirdly, Hampi is not a big city where you have to travel tens of miles from one end to another! Instead, you can hire a bicycle from the local vendors (and there are lots of them) for around 60-90 rupees per day. Paddle away! You can also hire a moped for 150 rupees per day. Yes! a moped! I see them a lot in Bengaluru city but it never struck my mind that I'm gonna be riding one of them in Hampi. But IT WAS FUNN!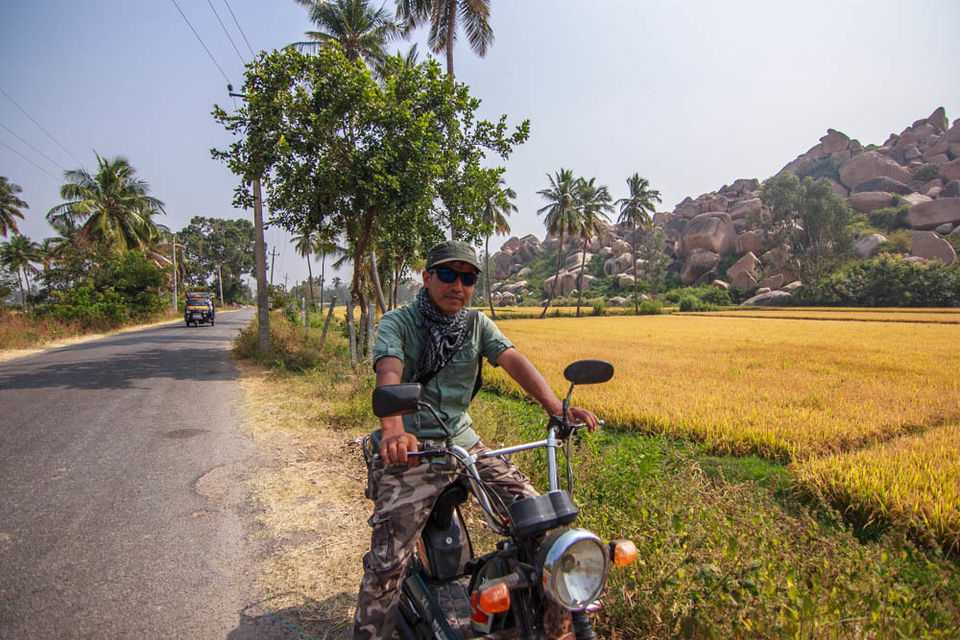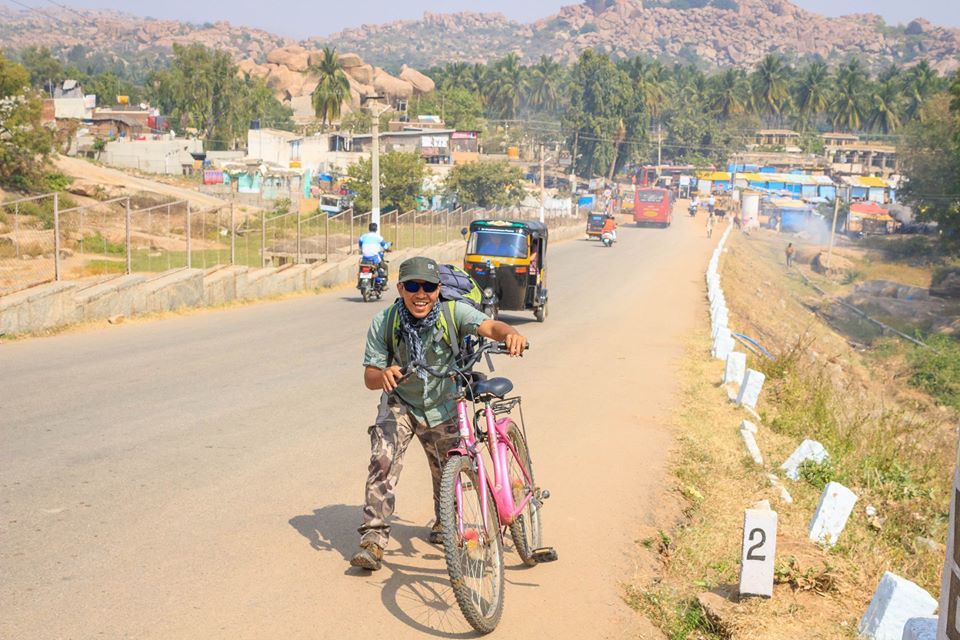 5. Do some shopping of Hippie items at Hampi Bazaar! The small Hampi bazaar is just next to the Bus stand. The items for sale reminds me of the Anjuna Flea Market in Goa. It's so Hippie in looks and feelings! Get some hippie ornaments and fabrics for yourself. After all, Hampi, until a while ago, was quite famous for those hippie trance and hippie stuff. Too bad, lately not much of it is happening there. To be honest, I was looking forward to it really.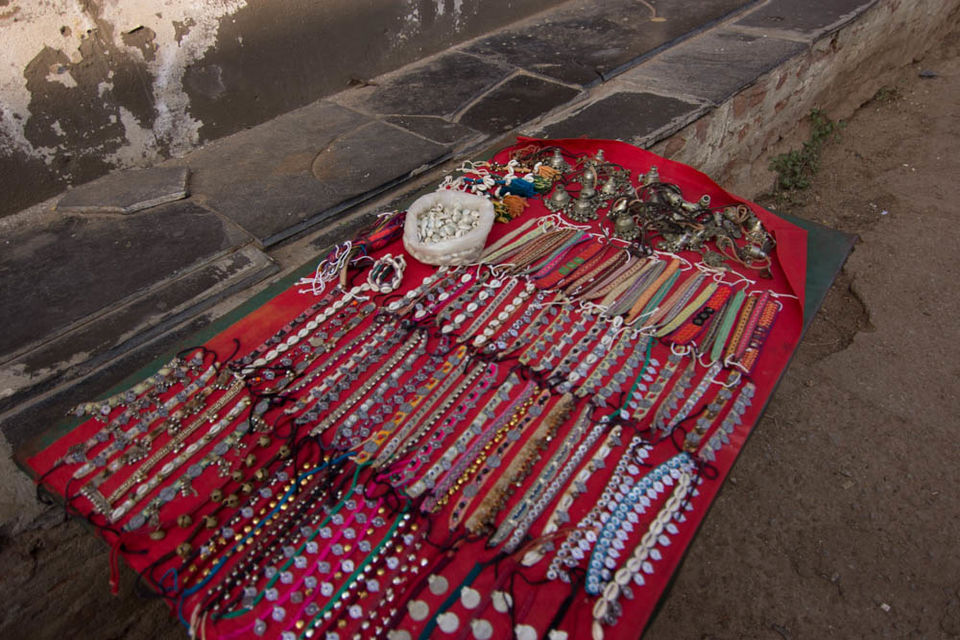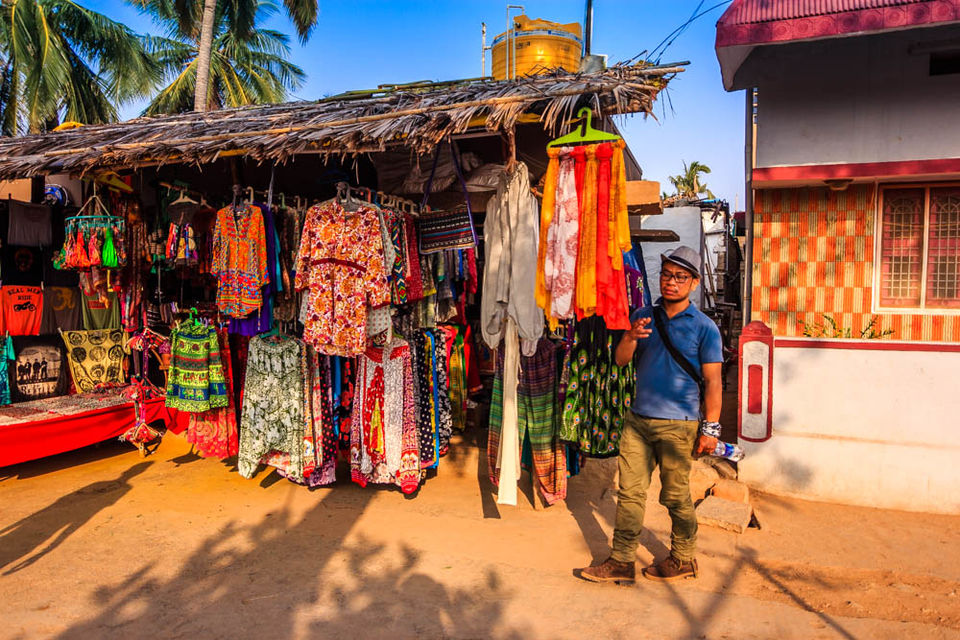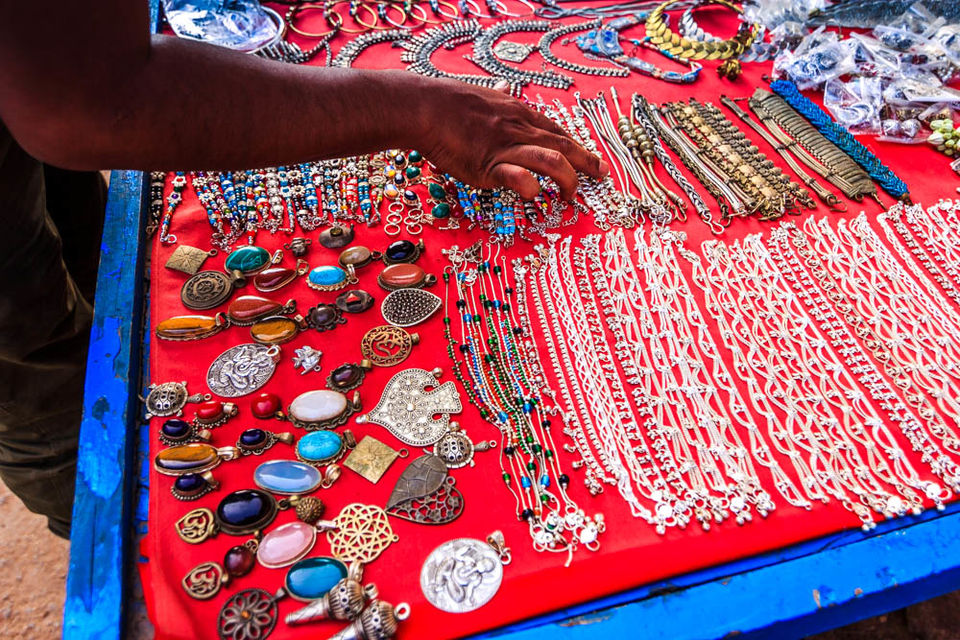 6. Watch Sunset from Monkey Temple: When in Hampi, you can watch the sunset from almost anywhere. Whether you're waiting to cross the river to either side of the town or climbing a hill. We chose to watch the sun go down from the Monkey temple, which is situated in the other side of Hampi. One has to cross the Tungabhadra River on a "Taxi Boat" or "Coracle" to get to the other side. The taxi services closes by 6:pm though. Once on the other side, head to the Monkey temple. It is the birthplace of Lord Hanuman and it is situated on top Anjayena Hill. Its a 600 steps climb uphill and once you're atop, sit back or just lay back on the rocks and enjoy the serene moment watching the sun go down beyond the horizon. But you know what? We MISSED it by a few minutes! We got too late to the top of the hill and just like that, we had to content watching the moon rise. But its worth the climb. From atop, you can see Hampi lit up as the dark sets in.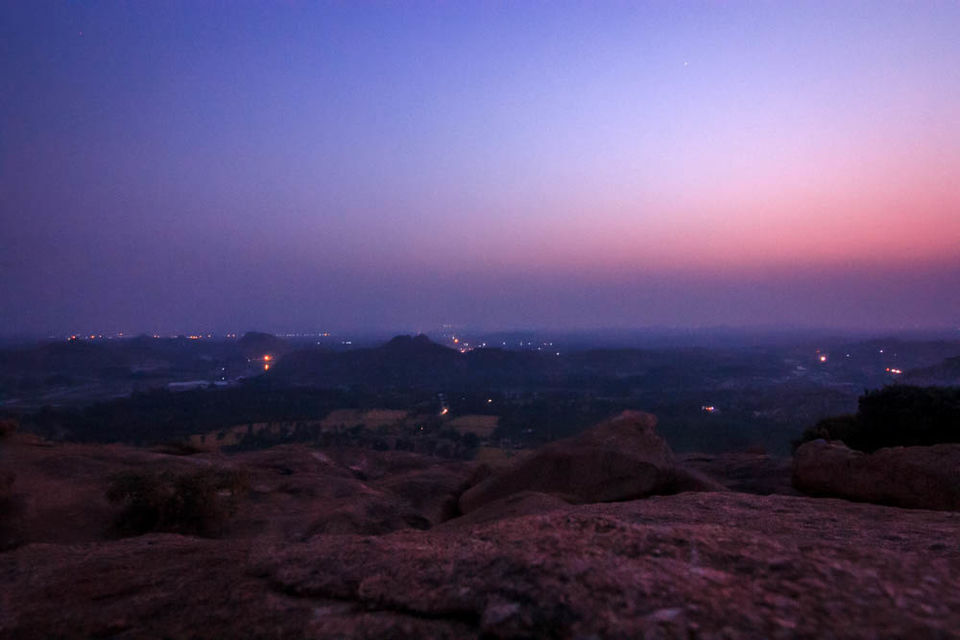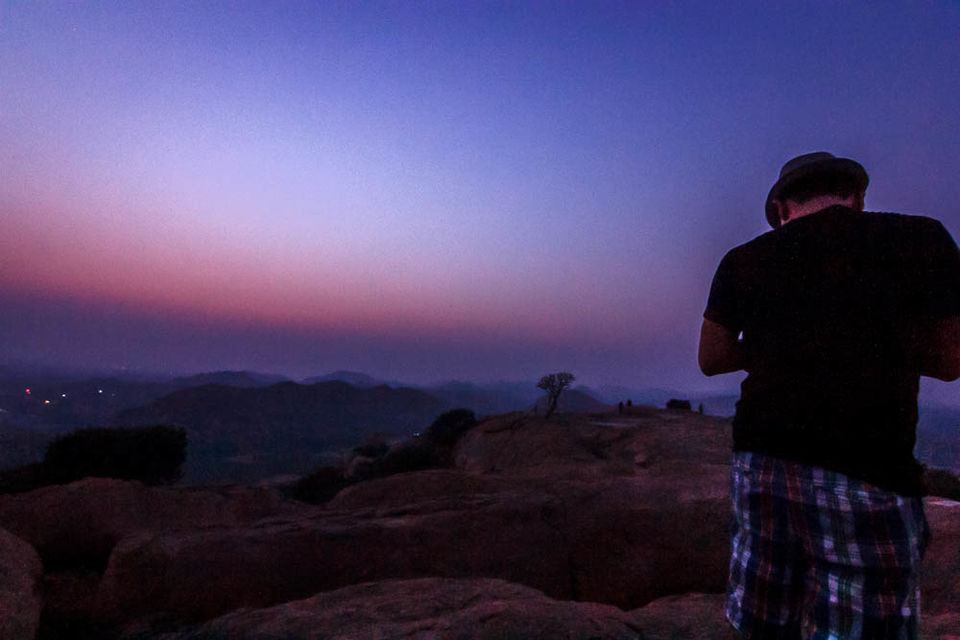 7. Stay in a hut in "Hippie Island": Yeah, you read it right. Hippie Island. the name itself makes me feel excited already. This is a nickname for a small island known as Virupapura Gadde. And seriously, for a backpacker like myself, I would prefer this quite island over the noisy part of Hampi town. Luxury not quaranteed here. But the stay is serene and quite. We stayed in a cottage at Shanthi Guesthouse. The rate per night is 1300 rupees during off season and 1550 rupees for the garden view cottages during the peak season inclusive of all taxes. Choose the Paddyfield view cottages to roll your eyes over the rolling paddyfields. The service they provided has lots of room for improvement but we're not complaining at all!. You can also check other similar places like Mowgli Guesthouse, Rambo Guesthouse and few others to suit your preferences.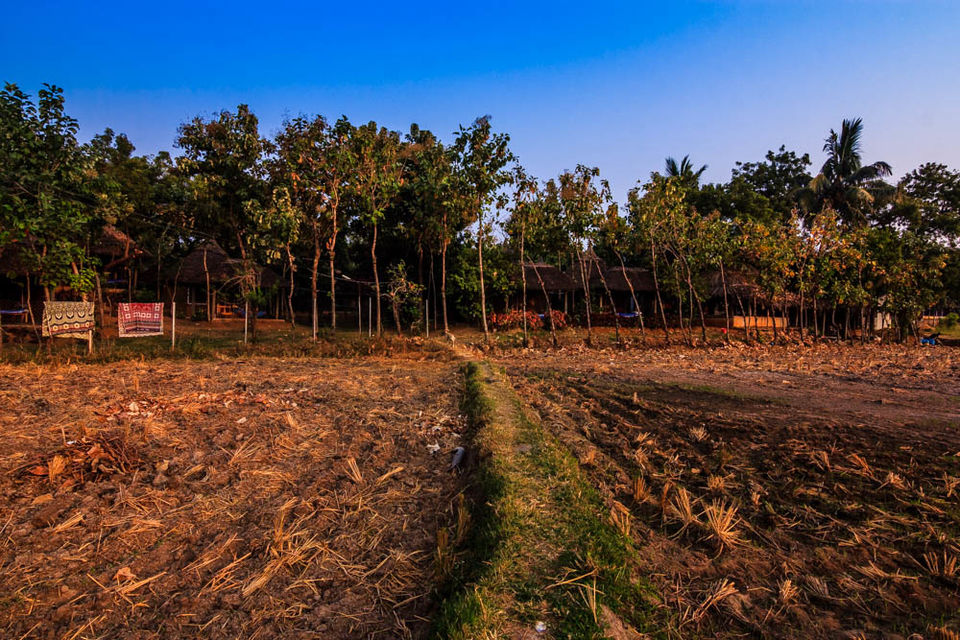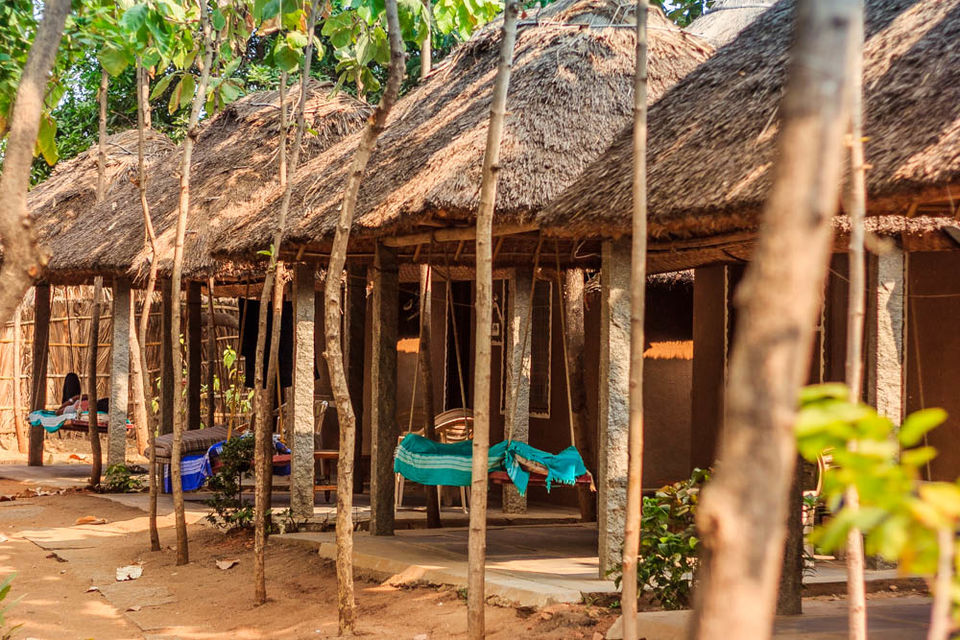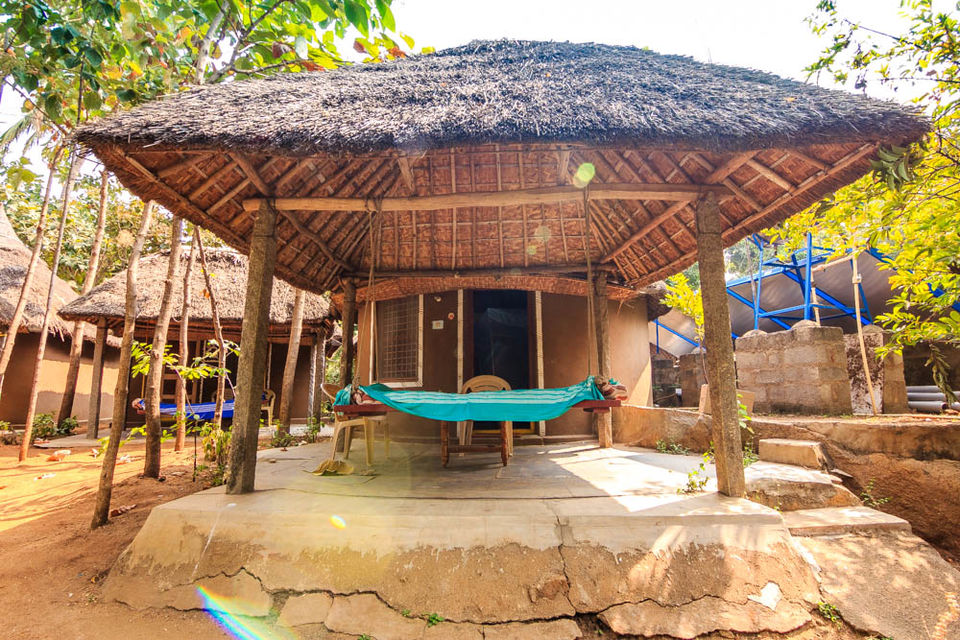 8. Explore ROCKing Hampi! You thought Hampi is famous only for its ruins, monuments and temples? Think again! the town's geology is another fascination! its a ROCKing town! The giant boulders will charm you to you heart! There are rocks and more rocks everywhere! Ammin was so thrilled by them that he started singing the Queen's trademark song! We both were thrilled!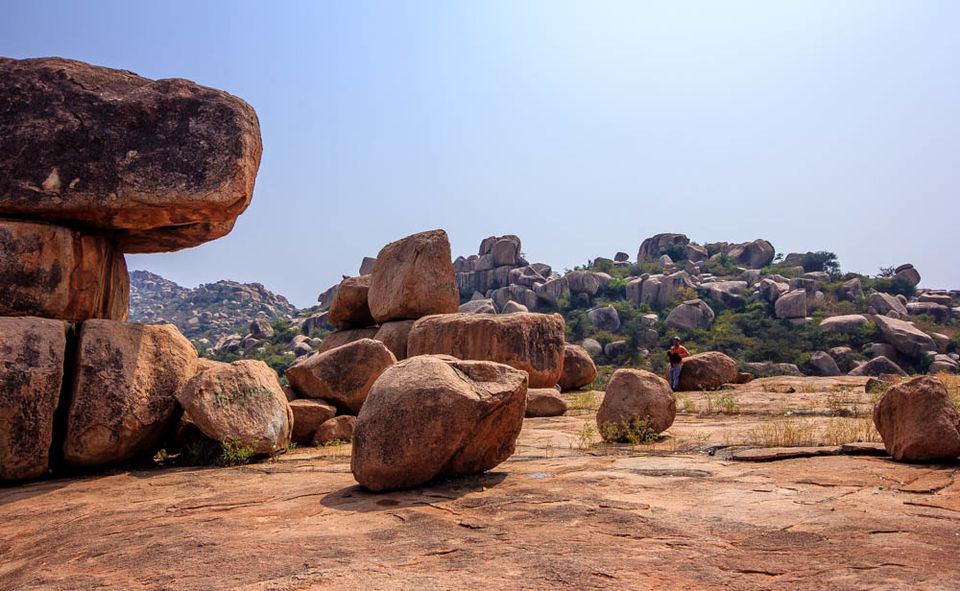 10. Ride through the golden paddy fields! Ride through the country road of Hippie Island towards Anegundi for some beautiful sights of paddy fields and rice fields on either side of the road. Enjoy the rural lifestyle for a while.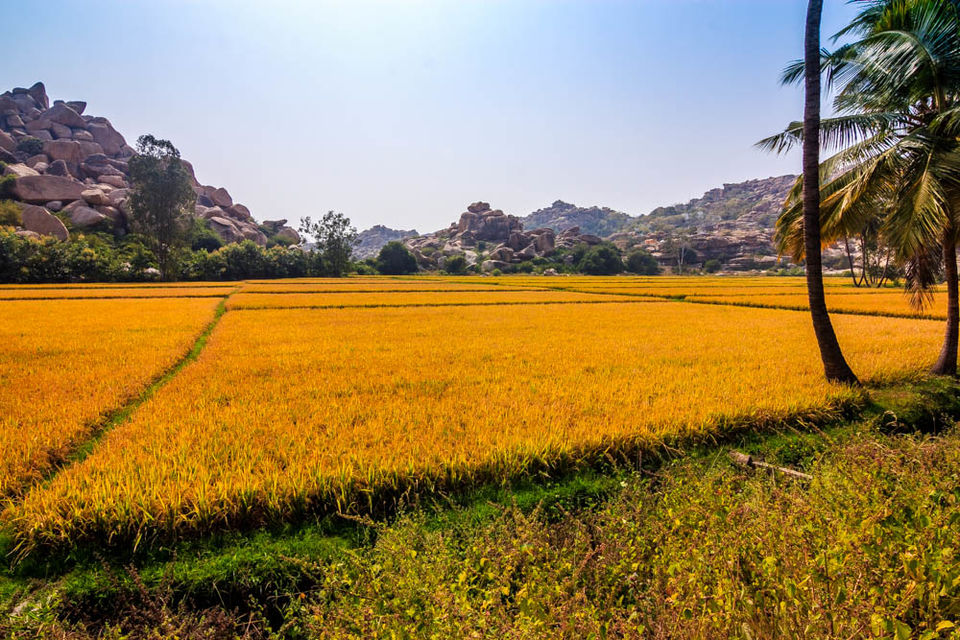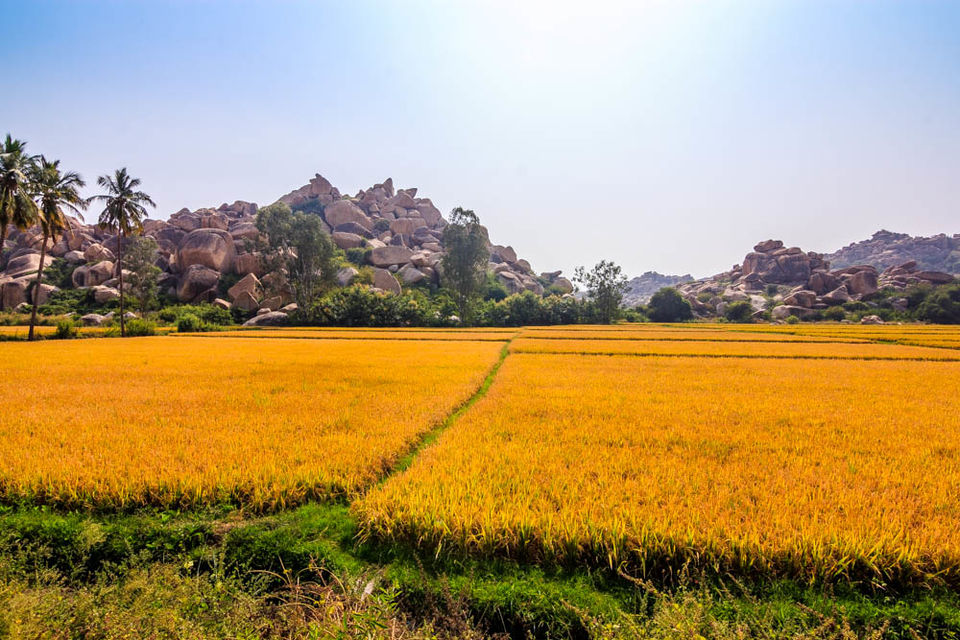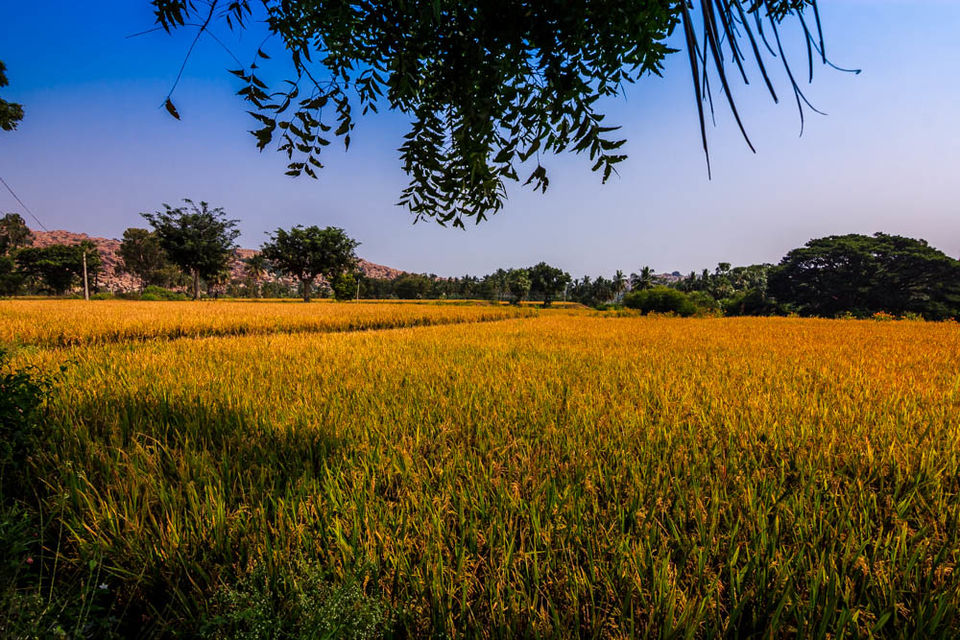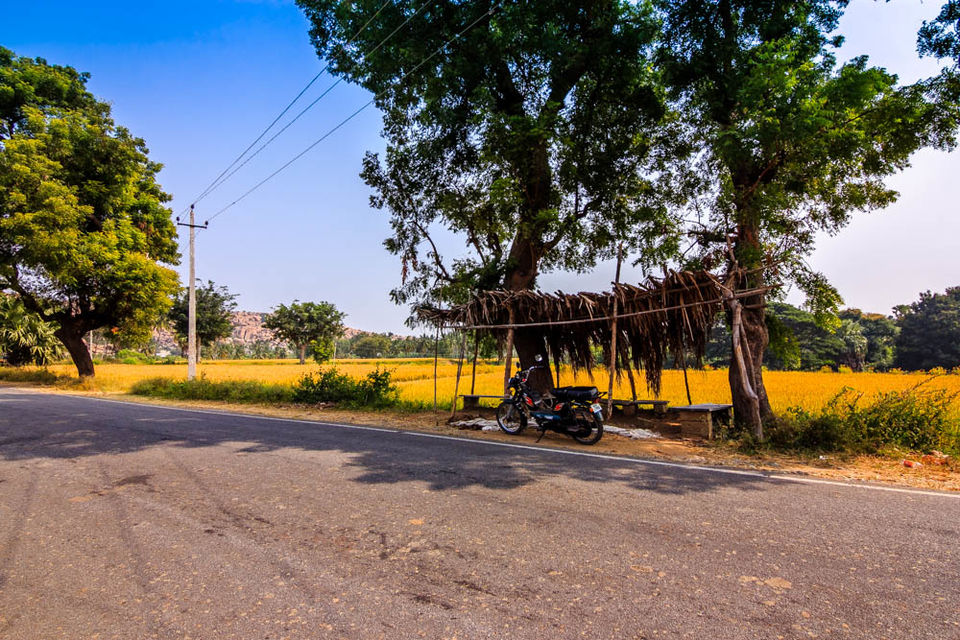 Lastly, in the end of the day, when you're done exploring amidst the ruins, monuments and giant boulders, don't forget to pamper yourself with some really nice massage and there are a few good spa parlors in Hampi and Hippie Island. We chose Tantrika Ayurveda & Spa at Mowgli Guesthouse and called Mr. Sunil Nair for appointment. You can choose through a variety of massage according to your choice and budget, ranging from the simple Ayurvedic massage to European Swedish Massage and others. Considering the budget, we chose Ayurvedic Massage, which costs 800 rupees per person. And Oh boy! what a relieve from all the body aches after two days of hard ride on bicycle and moped! Mr. Sunil can be reached at sunil.tnair68@gmail.com or on 919483283192.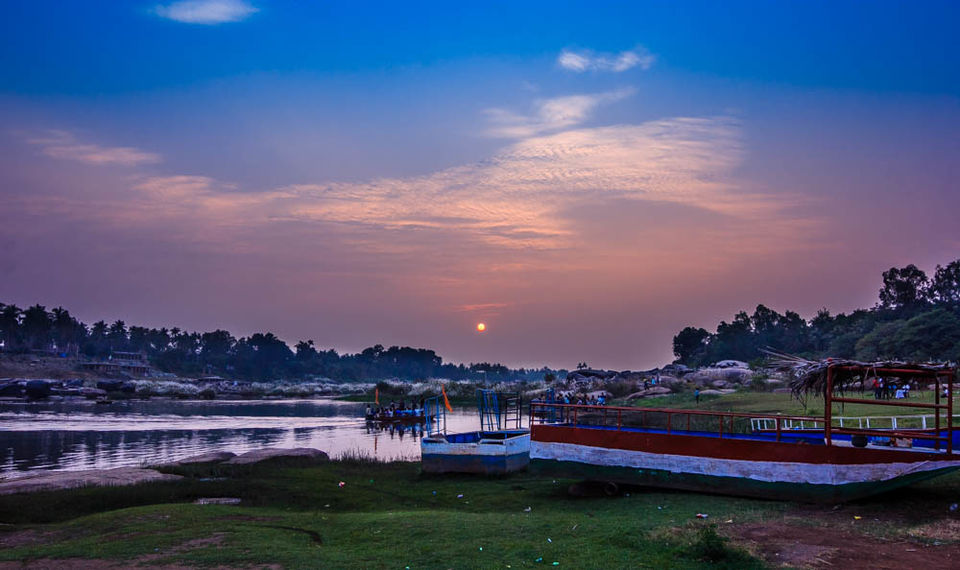 So thats it for now guys. Come back later for more travelling tips. Please let me know what you think of this article through your comments in the comment section below. Don't Worry, be Hampi!
TIPS FOR TRAVELLING AND STAYING AT HAMPI
1. It is advised to not visit during April -June. The scorching heat is too much to bear.
2. Hampi is a UNESCO World Heritage site. Respect that and keep the place clean. DO NOT LITTER.
3. Best time to visit is from November to January.
4. Some places require entry fees.
5. Atleast 3-4 days stay is required to explore the place.
****************************************************************
This is my first travel blog. So let me know if you like it or not in the comments below. Your feed-backs are valuable for my improvement. If you like, feel free to share it in social media as well. Cheers!
Frequent searches leading to this page:-
things to do in hampi, hampi activities, what to do in hampi, best things to do in hampi, things to do hampi, hampi things to do, hampi heritage tour packages