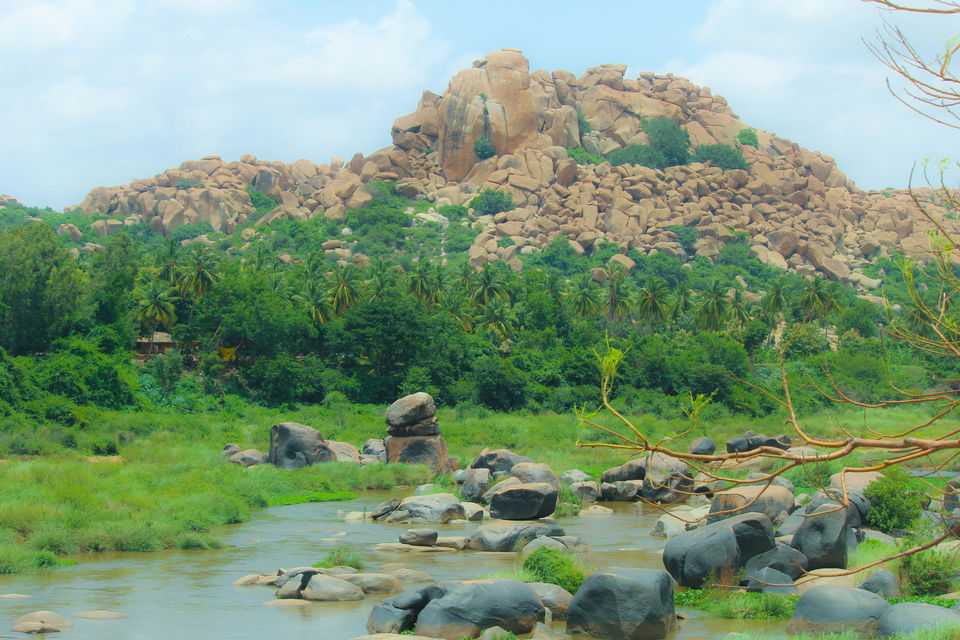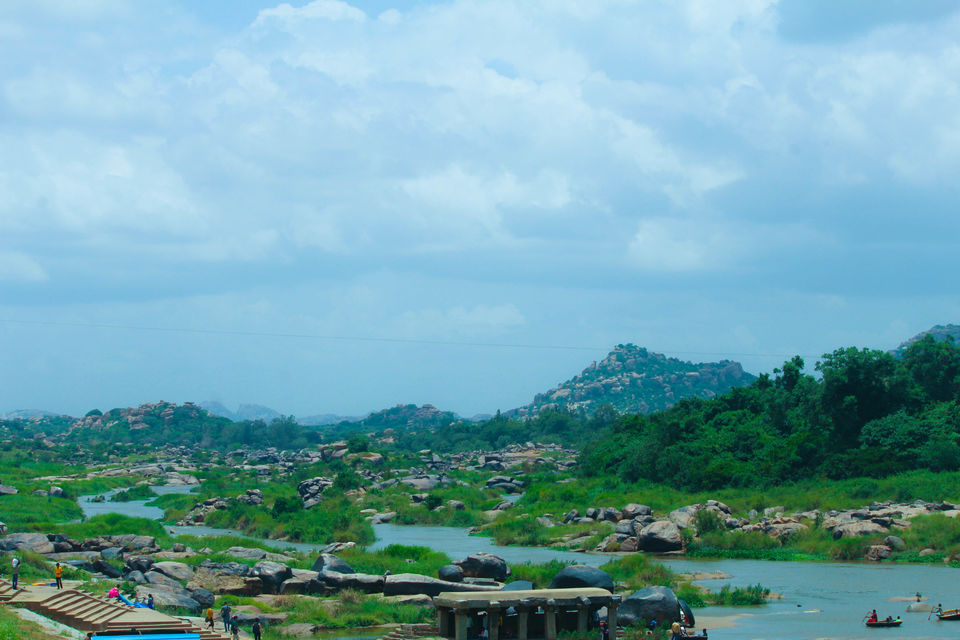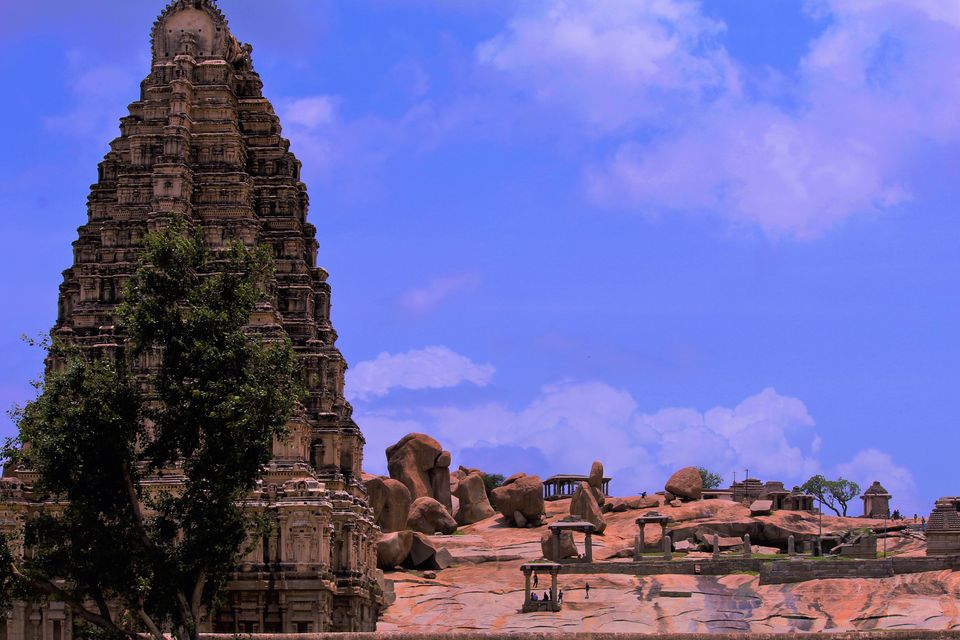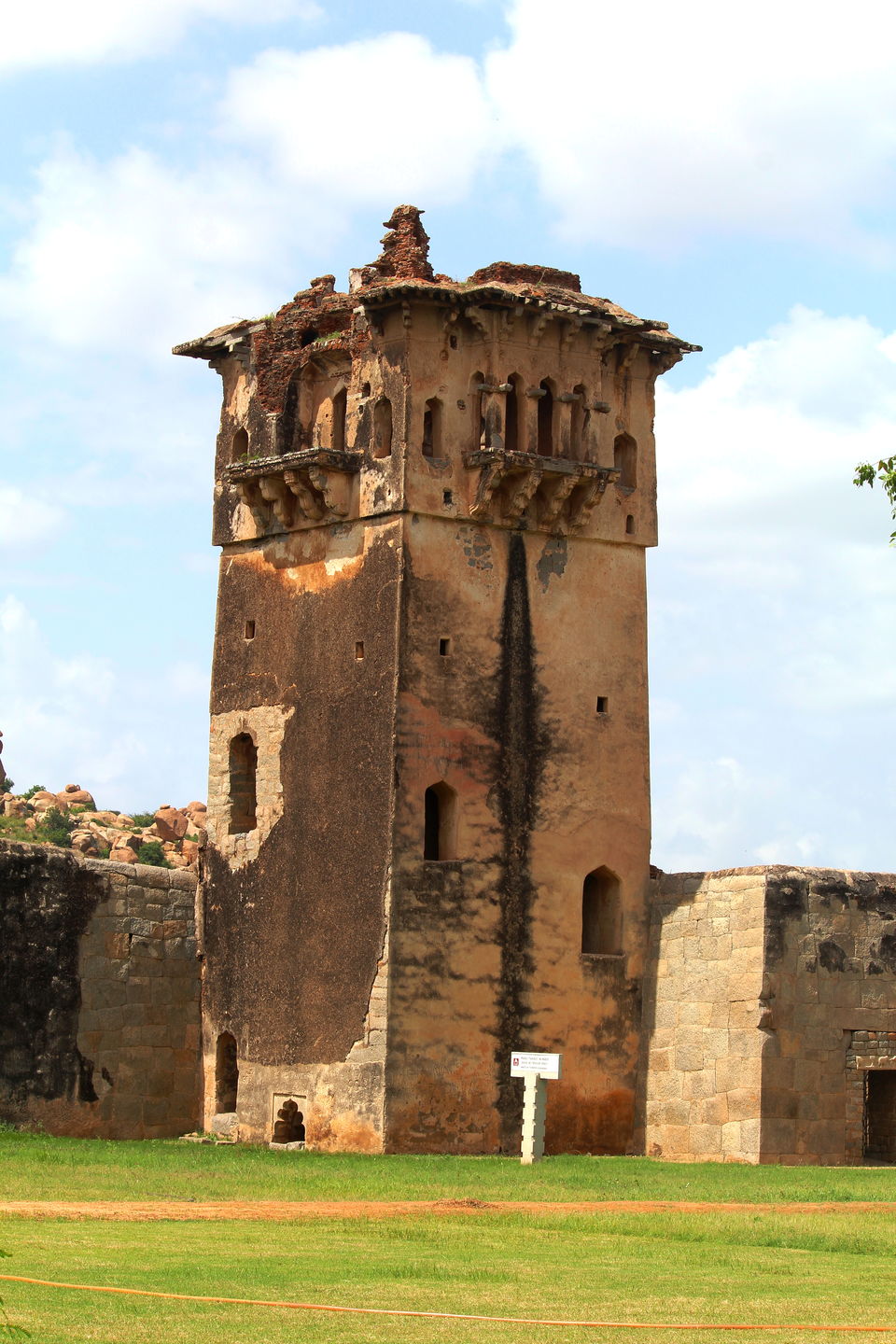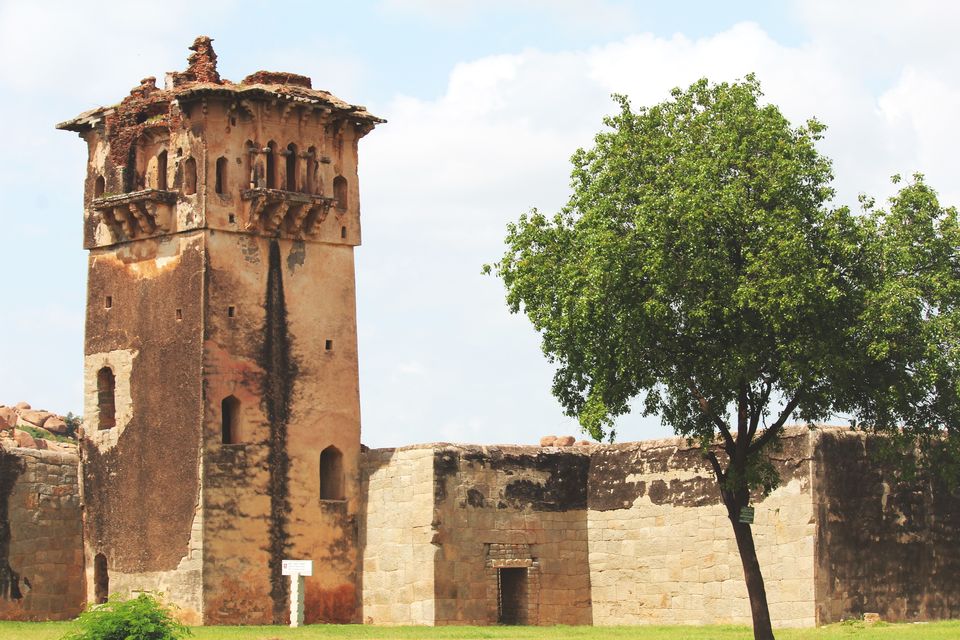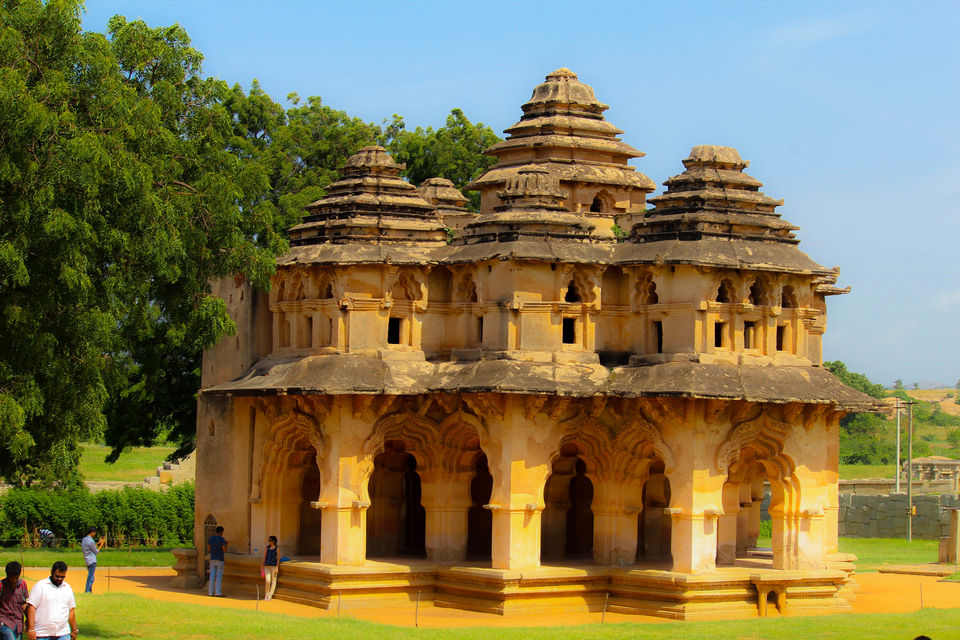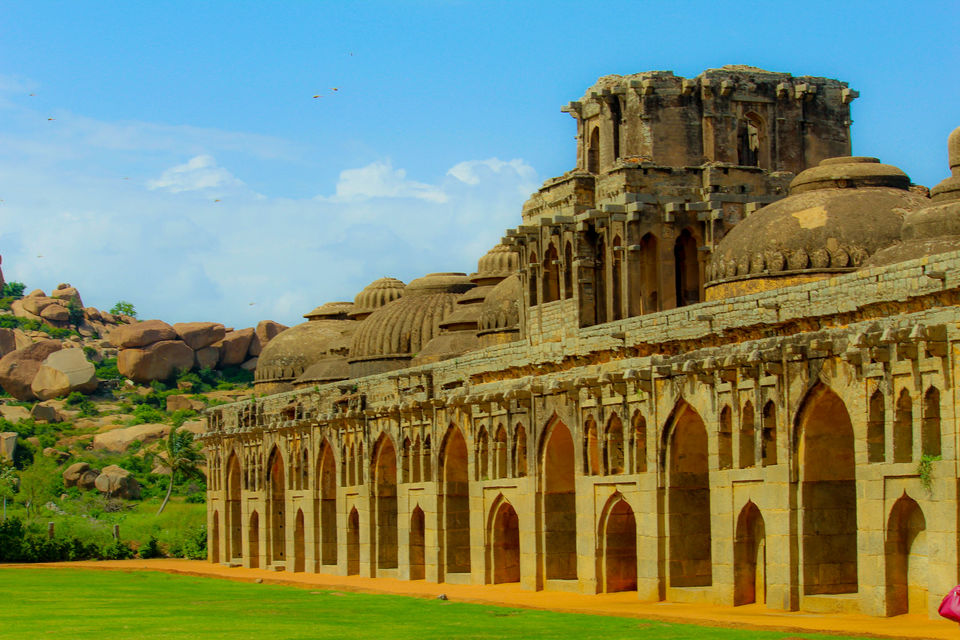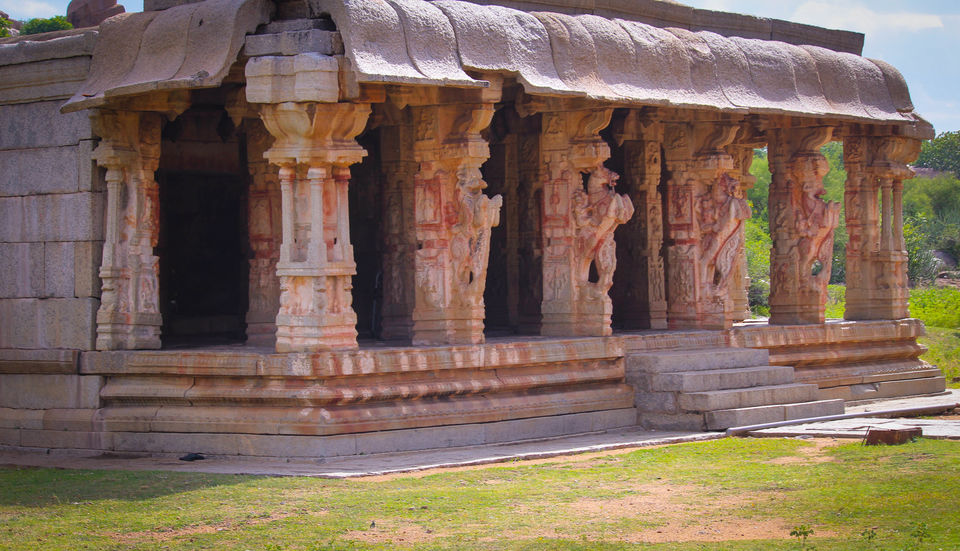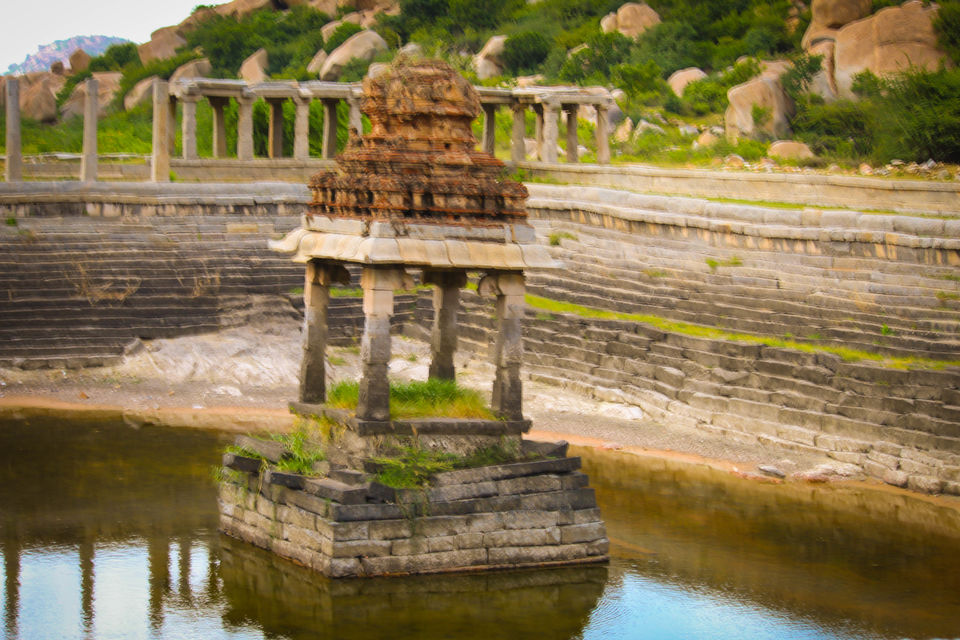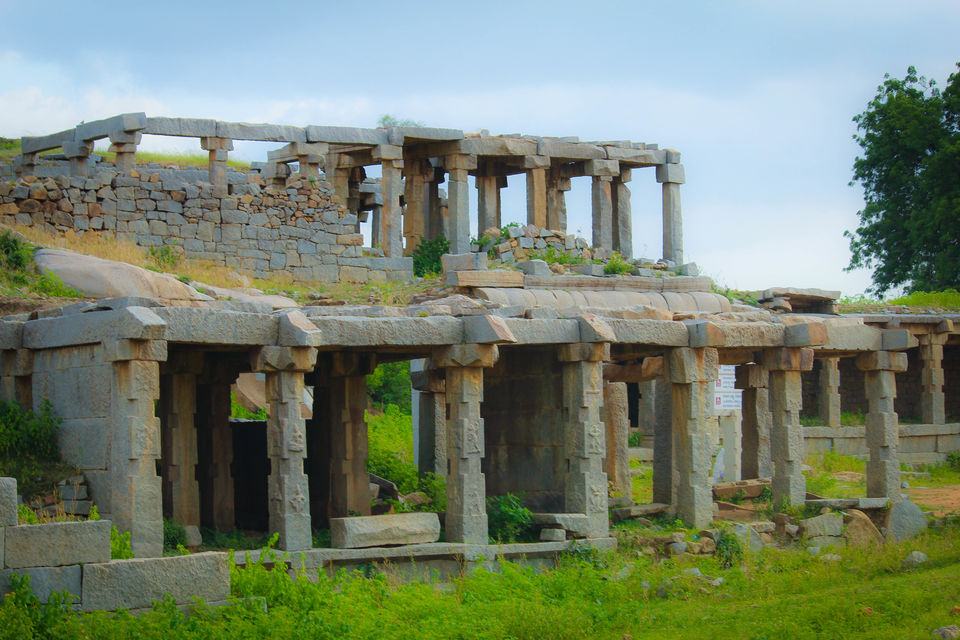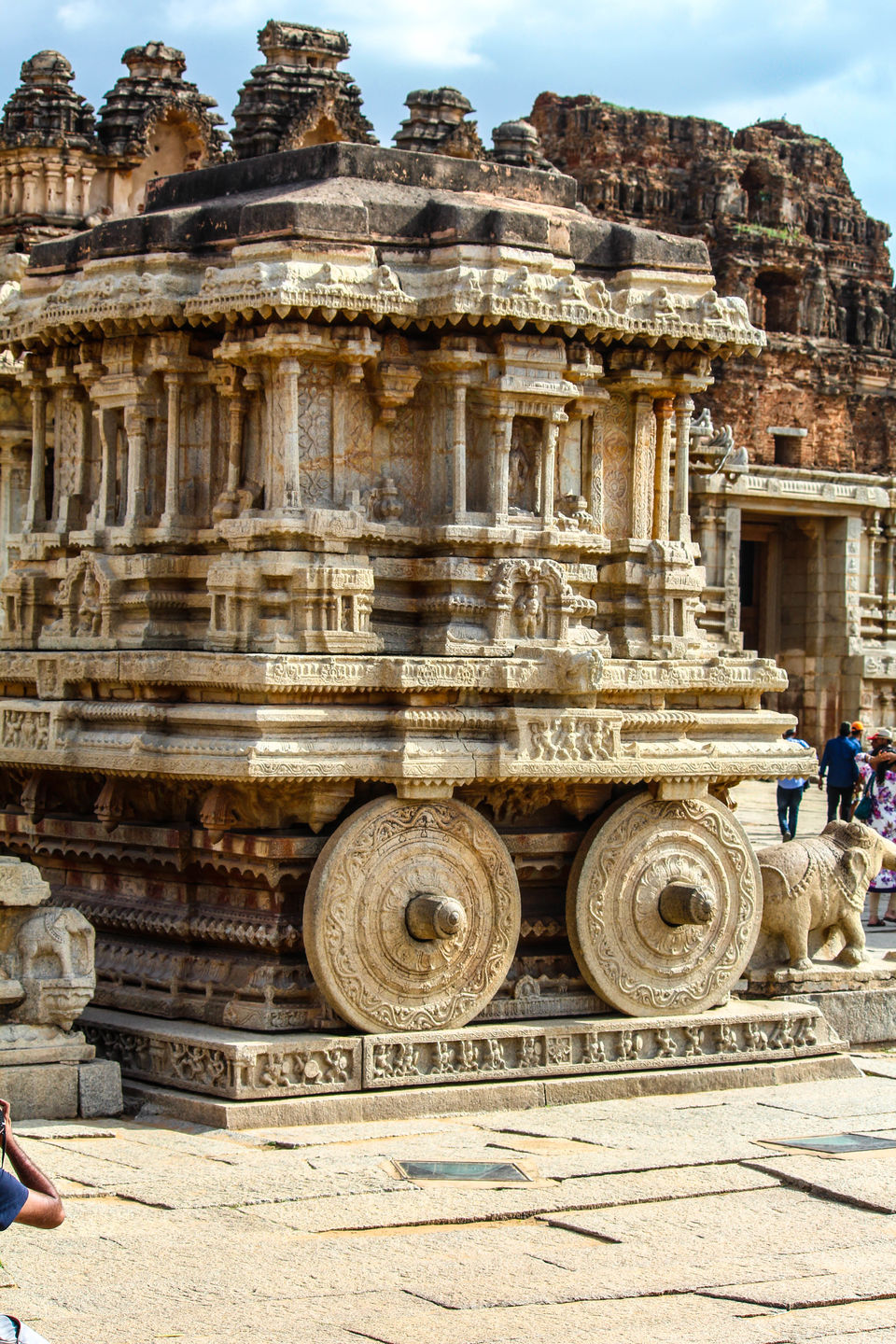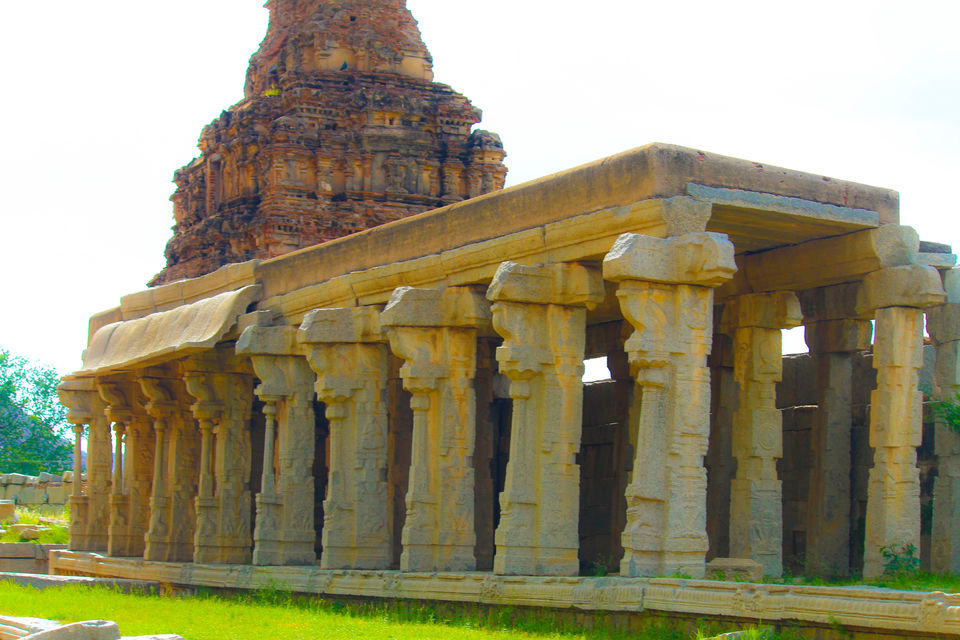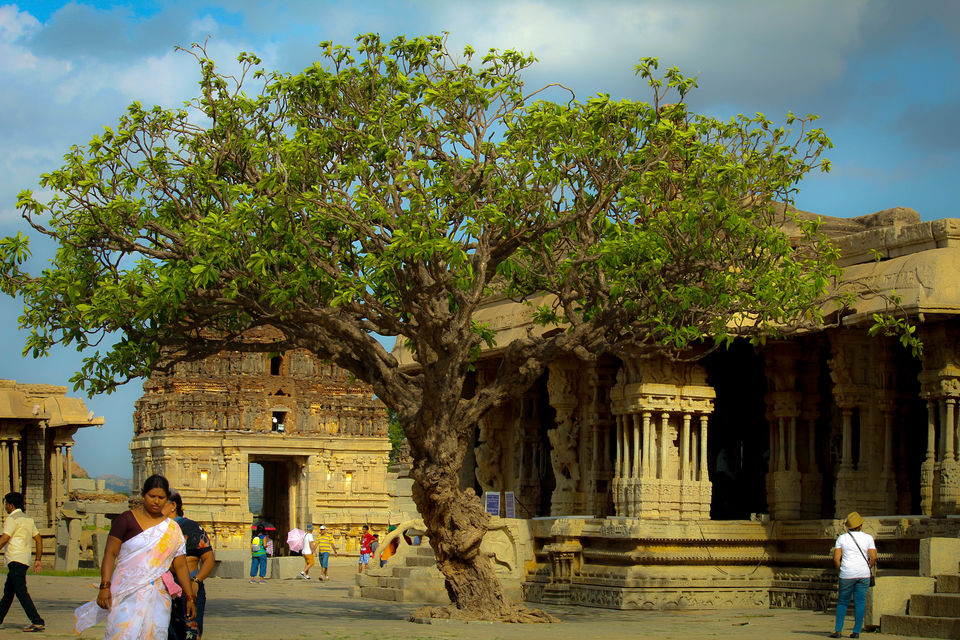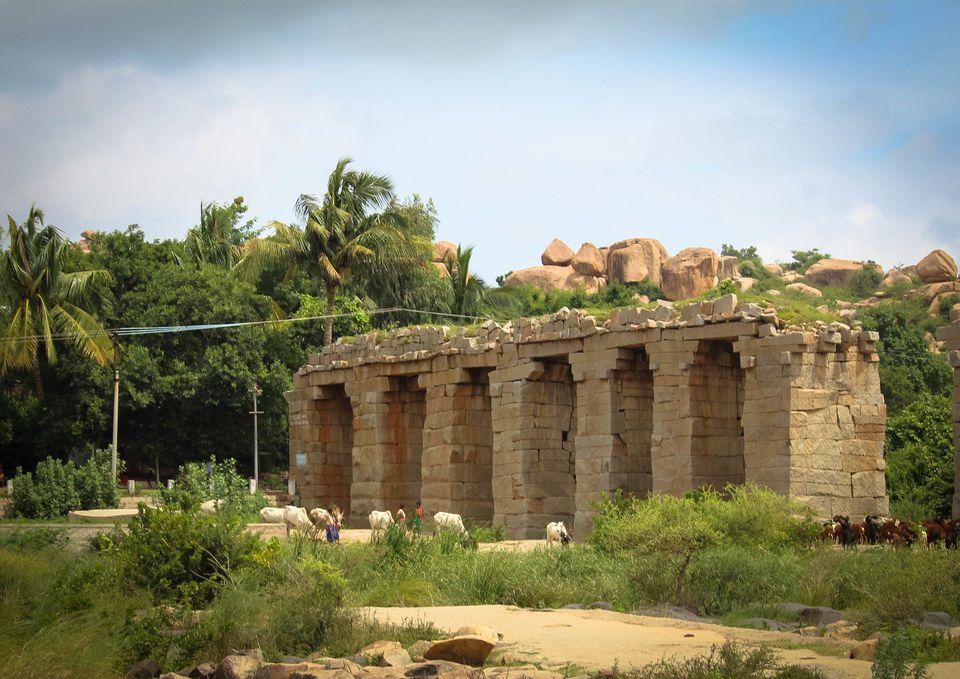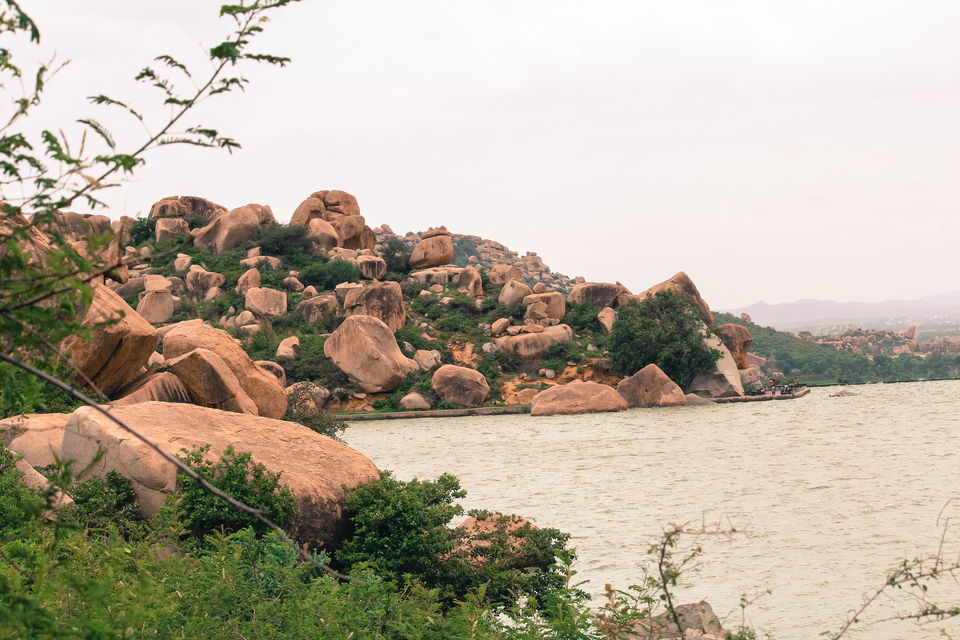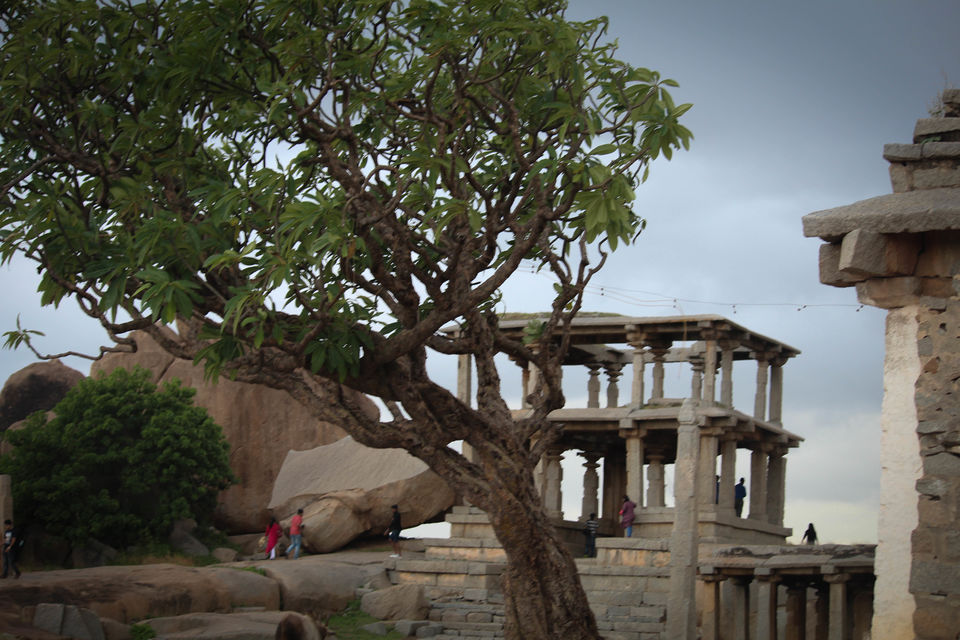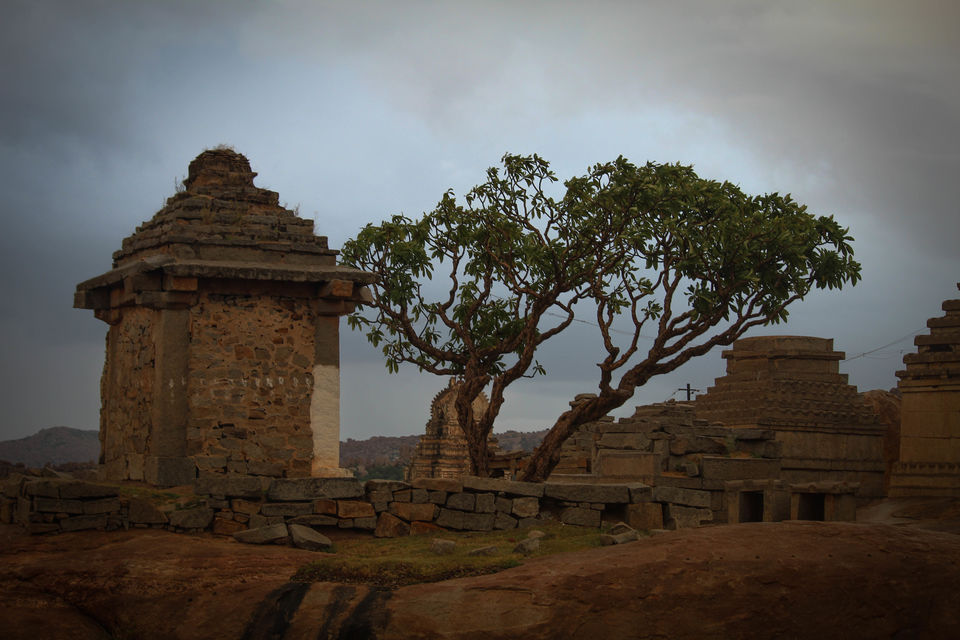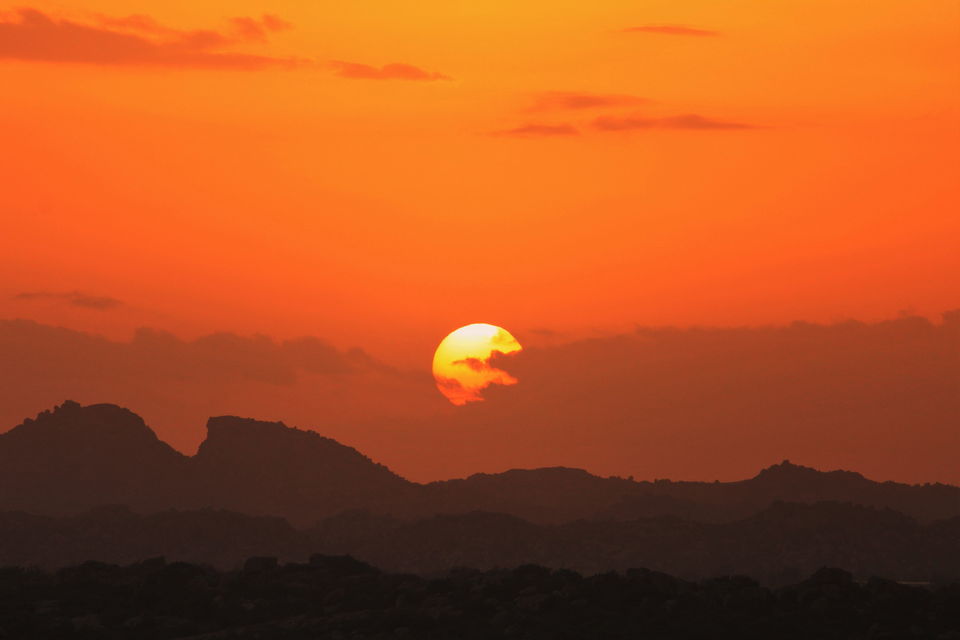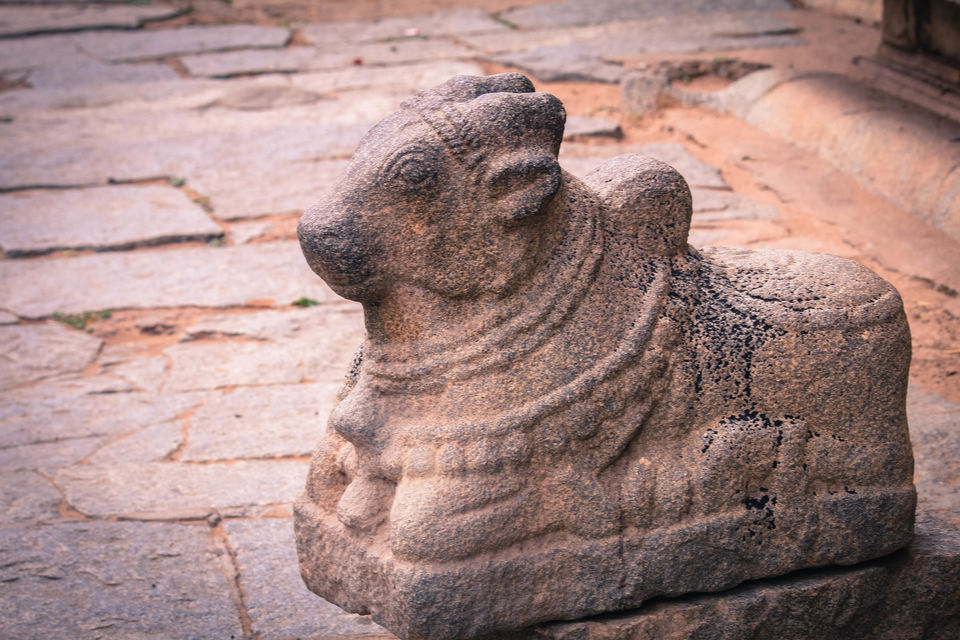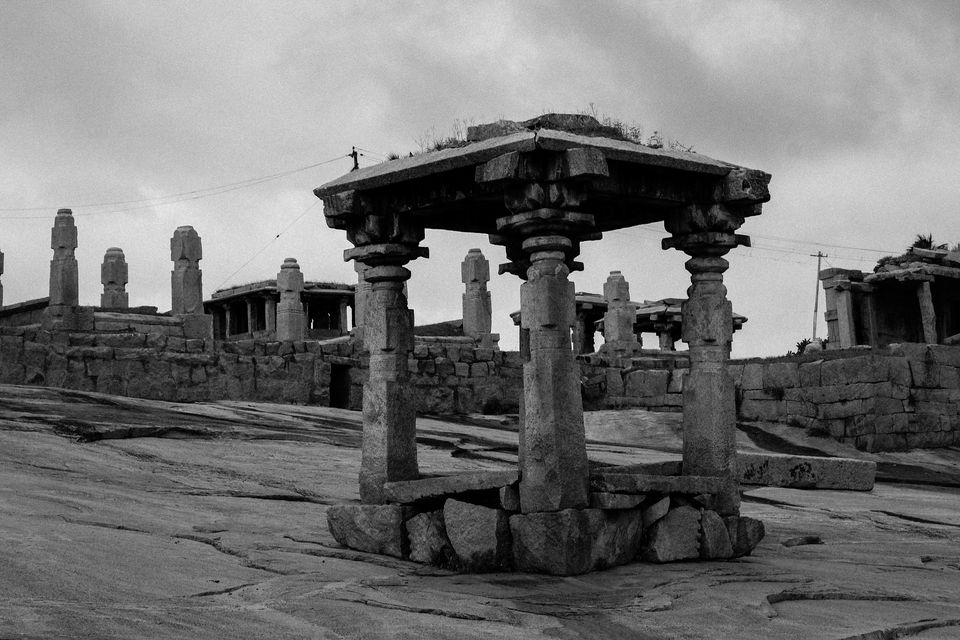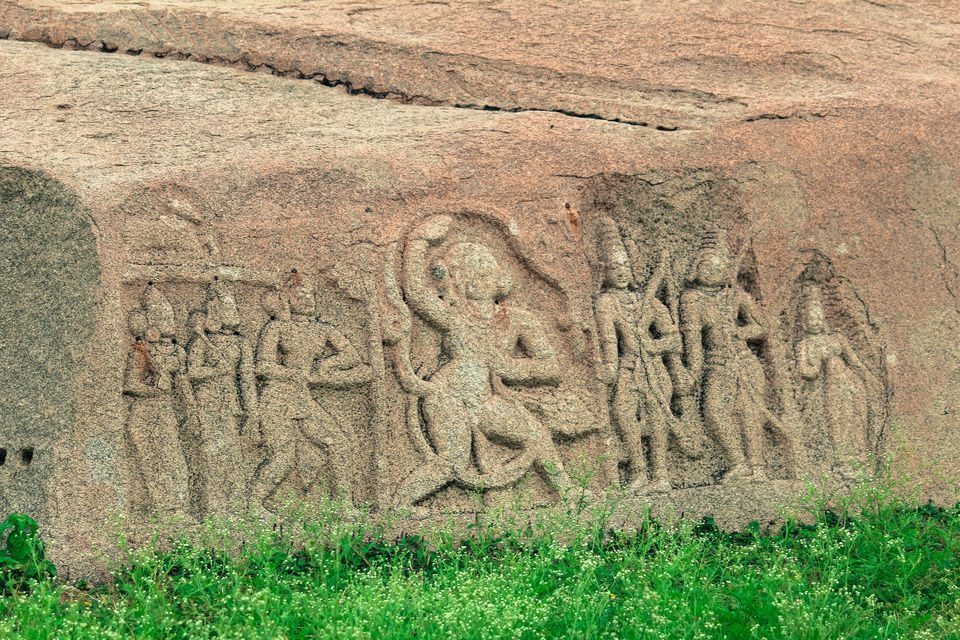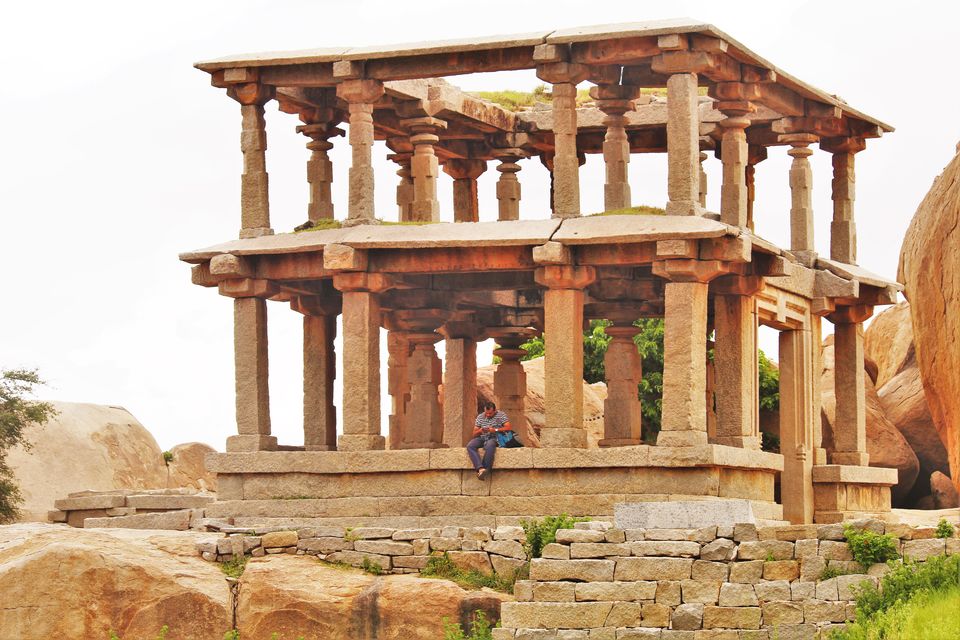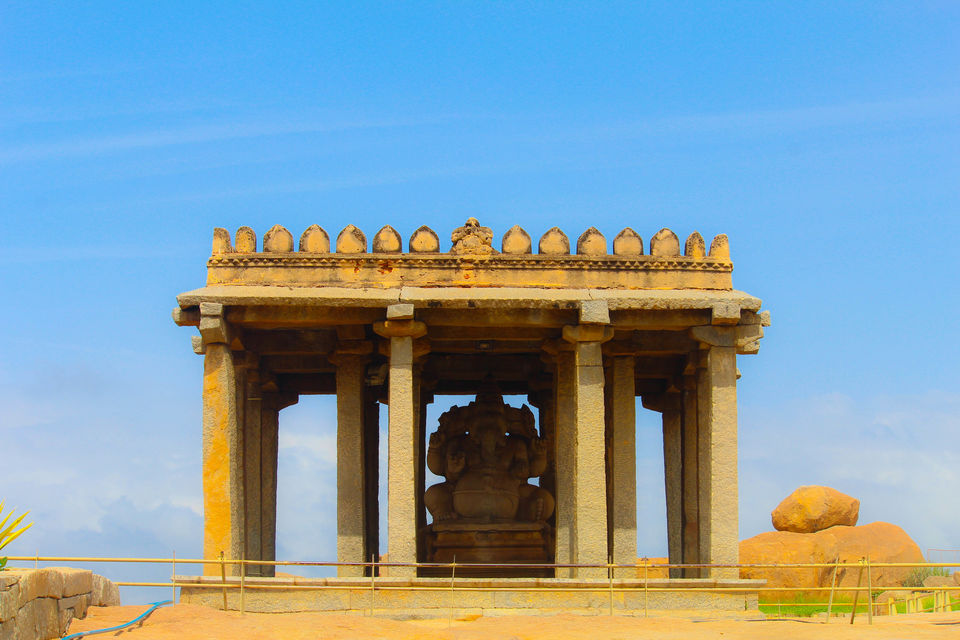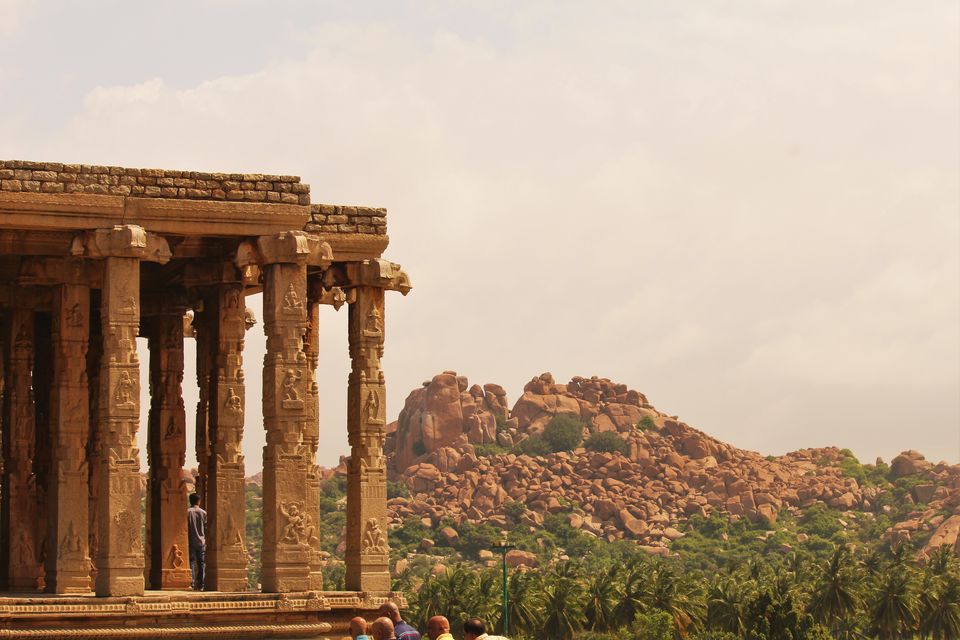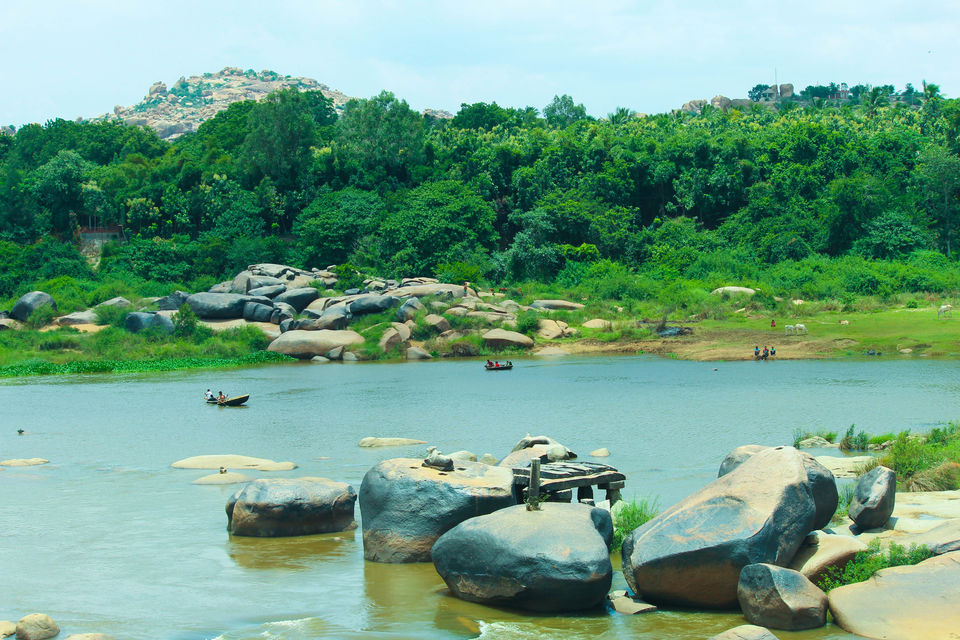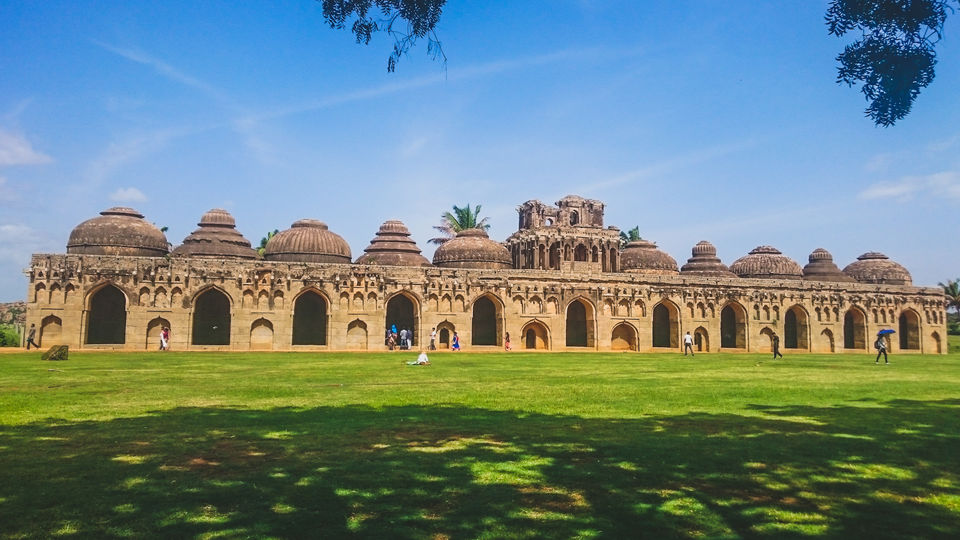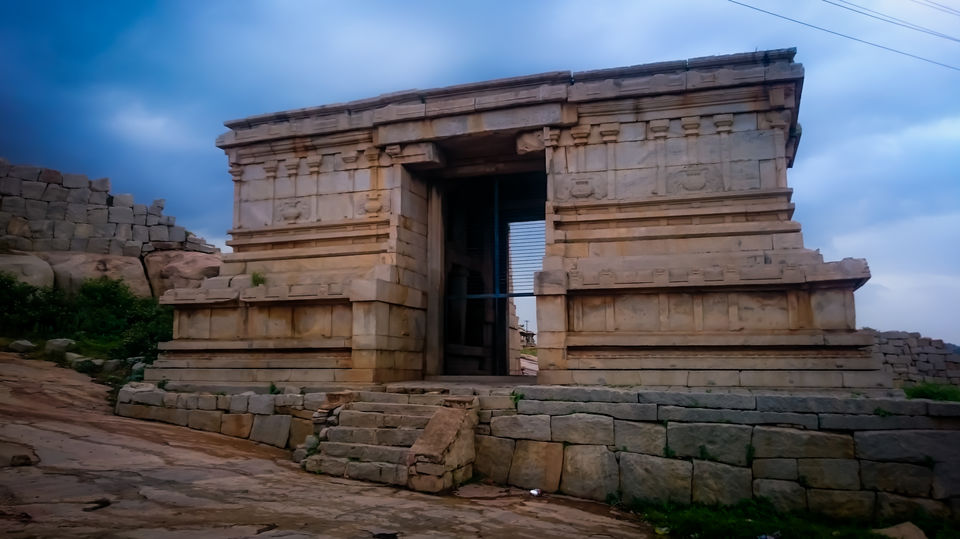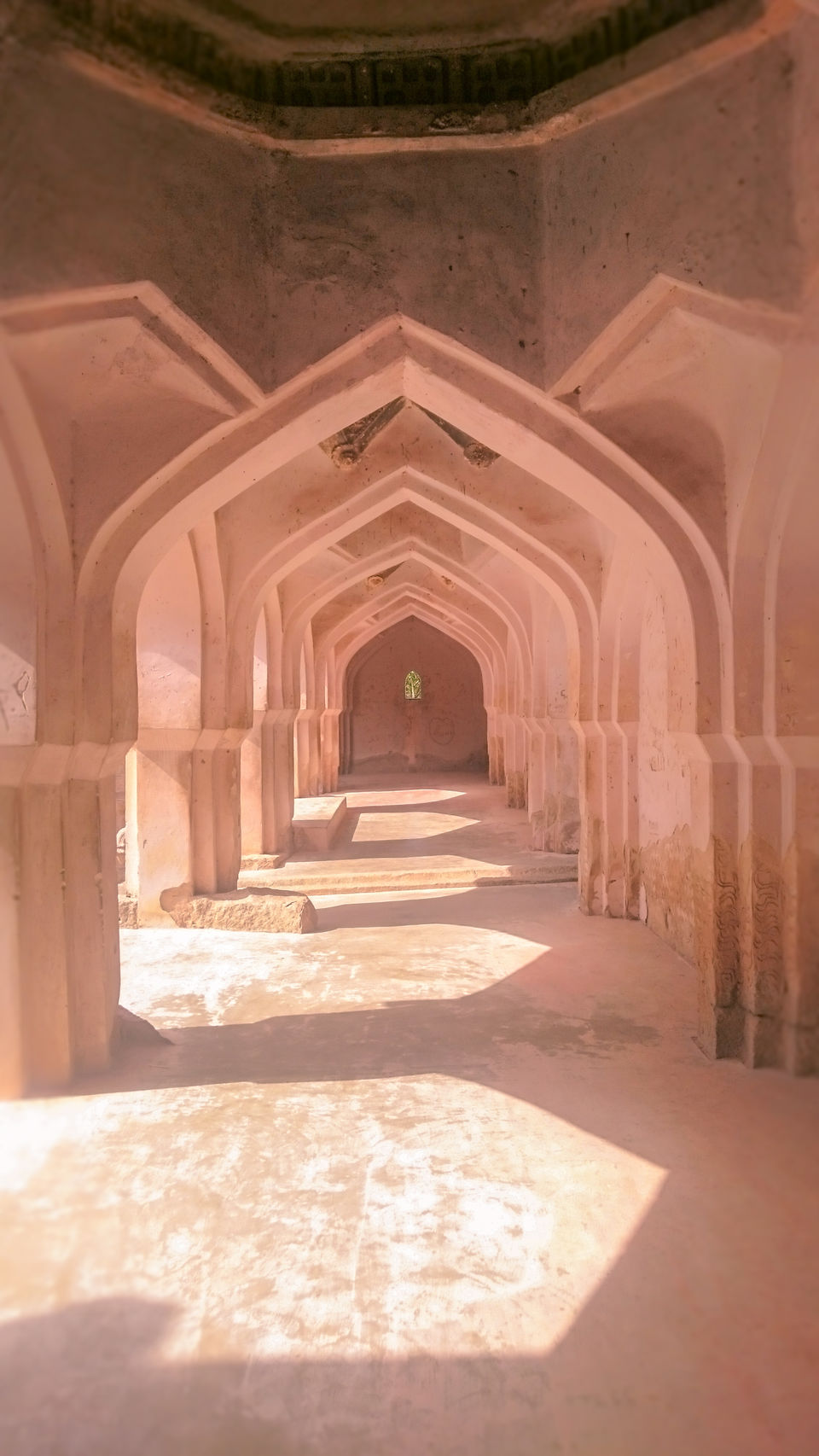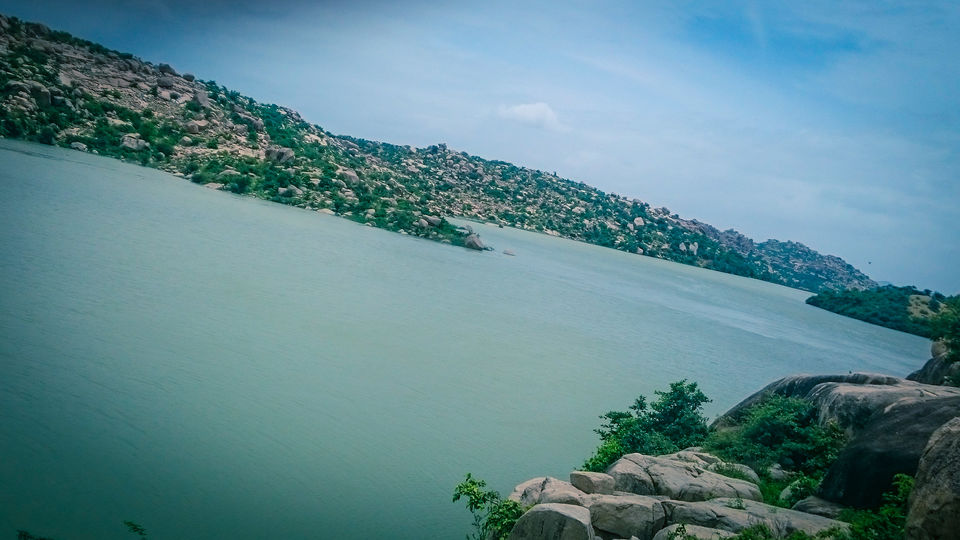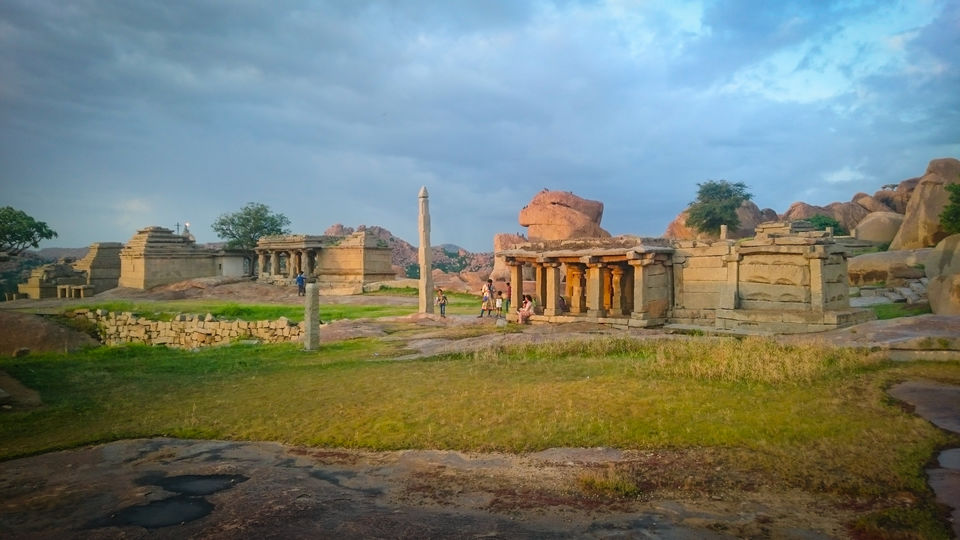 My last weekend trip was to the place called HAMPI, recognized as a UNESCO world heritage site, a place of historic importance. A place with richness of culture, tradition & Nature.
Hampi's spectacular setting is dominated by river Tungabhadra, craggy hill ranges and open plains, with widespread physical remains. The sophistication of the varied urban, royal and sacred systems is evident from the more than 1600 surviving remains that include forts, riverside features, royal and sacred complexes, temples, shrines, pillared halls, Mandapas, memorial structures, gateways, defense check posts, stables, water structures, etc.
I so longed for this trip that I had the train tickets booked like three months before the journey date. It was an overnight journey from Bangalore to Hospet for a duration of approx. 10 hrs by Hampi Express.
You can either take an auto or government buses to reach hampi which is further 12 Km from Hospet. Government buses will cost Rupees 17 each to drop you near Virupaksha Temple bus stop. Auto cost may vary from 150 to 200 depending on your bargaining skills. Travel Time may vary from 20 to 30 minutes depending upon the mode of transportation. We took auto to reach ""HAMPI"" in 20 minutes
Hampi with its ancient ruins, landscape will leave you spell bounded the moment you'll lay your first sight on it. The moment we were in close vicinity of this village we can feel the enchanted-ness of Hampi around us, be it the ruins, the village or the people.
As the checkin of our hotel was past noon, we had our breakfast at some local shop in the village and headed to Virupaksha temple.
VIRUPAKSHA TEMPLE
The Virupaksha temple is the most prominent temple in Hampi. It is believed that Lord Shiva married Parvati in this temple. It is fully intact among the surrounding ruins and is still used in worship.This temple has three towers, the eastern tower rises to a height of 160 feet and is nine tiered. In the vicinity of the Virupaksha temple are several dilapidated mandapams. In front of the temple was once an ancient shopping center lined with mandapams, the ruins of which stand today.
After visiting the temple we headed for Hemakuta Hills on the southern side of the temple.
HEMAKUTA HILLS
This hill is showered with a large number of temples, archways, pavilions & mandaps. The whole of the hill was fortified with tall wide stonewalls, the ruined remains of which can be still be seen. Once you have reached the top (about 15 minutes climb), it's almost a flat expanse of rocky sheet with occasional ups and downs.
Hemakuta Hill is one among the best places in Hampi to see the sunrise and sunset; and not as tedious to reach the top say compared to the Matanga Hill nearby, which is boasted as the best location to watch sunset in Hampi. So if you find it difficult to make it to Matanga Hill for sunset view, try from Hemakuta Hill.
This hills offer great view of rocky landscape with plush greenery & ancient ruins all around. After spending 1 hour at this places we headed for kamalapur where our hotel was located named CLARK INN
CLARK INN
A decent hotel with decent facility for stay. This is a bit far from Hampi (6kms) accessible by Bus, Auto or Bicycle.
Post relaxing for a bit we planned to look for bicycle for the day for touring around Hampi. Our Bad luck , due to independence day weekend and tourist flocking in from every nearby places we were not able hire it.
We had our lunch at the local restaurant (name I don't remember). The seating arrangement of this rooftop restaurant was quite relaxing with beds spread across around elevated tables with pillows for comforting you. The food was amazing and they had variety from North Indian cuisine, south Indian Cuisine to Italian cuisine but purely veg.
We hired auto for the day tour. And started with Lotus Mahal.
• Lotus Mahal
The Lotus Mahal or Lotus Palace is a unique structure located among the rich architectural ruins of Hampi. This majestic structure is a part of the Zenana Enclosure, a secluded area reserved for the royal ladies of the Vijayanagara Empire. The Lotus Mahal is also known as the Chitragani Mahal and Kamal Mahal. The Lotus Mahal is a two storied symmetric structure that is surrounded by a rectangular fortifying wall. Initially the fortification had 4 watch towers , but only three can be seen today. These watch towers were once used for keeping guard against intruders trying to enter the Zenana Enclosure.
• The highlight of the Lotus Mahal is its exceptional and distinctive architecture. It is one of the few amazing structures in Hampi that were left undamaged during the siege of the city.
Quick Facts
• Timing: Open on all days of the week from 8:00 am to 6:00 pm
• Entry fee only for adults: Rs. 10 for Indians and Rs. 500 for foreign tourists
• Photography: Allowed (no extra charges levied)
• Same ticket can be used for Vithala temple or vis versa (so save it)
• ELEPHANT STABLES
Located outside the Zenana Enclosure, on the East, is an oblong structure of considerable size, called the Elephant stables. The elephant stable is a long building with a rectangular shape. The building has a row of eleven huge domed chambers. Each chamber is large enough to accommodate two elephants at a time. The domed chambers are interconnected with large arched openings.
We then hopped to Queen's Bath
• QUEEN'S BATH
It's a bit an assuming plane rectangular building from outside. But when you get inside, the story is different. The whole building is made with a veranda around facing a big open pond at the middle. Projecting into the pond are many balconies. An aqueduct terminates in the pond. The balconies are decorated with tiny windows and supported by lotus bud tipped brackets. The whole pool is open to the sky. This brick lined pool is now empty. But it's believed once fragrant flowers and perfumed water filled this bathing pool. At one end of the veranda you can see a flight of steps giving access to the pool. The domical roof of veranda is a spectacle itself. Just go around the veranda looking at each dome, as they are designed in asset of unique style. Also on the floor of the empty pool you can spot some sockets probably meant to support the pillars that were part of a canopy. The whole building from inside looks like some ancient indoor aquatic complex.
Our final stop for the day was Vittala Temple. This temple is indeed the grandest of Hampi Ancient ruins. The government bodies have provided electrical carts to reach the temple which is approx 1Km from the entry. They allow bicycle to enter and park near temple
We preferred walking to the temple. As the surrounding were exhilarating. While walking towards the temple you can see the ruins of pillars, temples, step wells all across the stretch leading to the gateway to Vittala Temple. The road was once the location of a thriving market place. The market was known as the Vittala Bazaar and was famous for horse trading. The ruins of the market can be seen on both sides of the road.
VITTALA TEMPLE:
Temple well known for its exceptional architecture and unmatched craftsmanship offers insight into the royal kingdom of Vijayanagara The iconic temple has amazing stone structures such as the incomparable stone chariot and the fascinating musical pillars.
The temple complex is a sprawling area that is surrounded by high compound walls and three towering gateways. The temple complex has many halls, shrines and pavilions located inside it. Each of these structures is made of stone and each structure is a beauty in itself.Notable among these structures are the shrine of the Goddess (also known as Devi shrine), Maha Mantapa or main hall (also known as Sabha Mantapa or congregation hall), Ranga Mantapa, Kalyana Mantapa (marriage hall), Utsava Mantapa (festival hall), and the famous Stone Chariot.
Auto dropped us at our hotel location to retire for the day. Due to day 1 adventure and being deprived of sleep on train journey we slept early and woke up late the other morning.
After breakfast and checkout we went to Tungabhadra River crossing to reach the other side of River (Virupapur Gadde) or as they say "Hippie Island". It's a small stretch to cross with 2 min ride by motored boat. You can also hire the boat tour.
You can hire two wheeler this side which was not available in Hampi. The option varies from moped to scooty to activa for Rs 100 to 300 per day hiring charges. After crossing the river take a left turn on reaching the main road. From where you can get local bus to reach the Sanapur Lake. Misguided by locals that the lake is nearby we thought of walking instead it was 5 km. Don't waste time in walking unless you are really an enthusiast and have sufficient time in hand. Tired of walking and finding Lake No place nearby we boarded a tuk tuk to reach the waterfall first. The waterfall was for the name sake and we inquired with the villagers we reach for ways to reach sanapur Lake which was 1Km from the waterfall Turn right from main road and cross the village to climb up till you reach the wall of the reservoir....
• Sanapur Lake:
Lake (which looks like sea instead of lake) with infinity view is situated amidst rocky peaks with stone bund on the road side. The reservoir road itself is quite mesmerizing and you just stand there to get soaked in water ebbing from the reservoir. Walked and walked and walked to reach the boulder to sit and relax and enjoy the view of lake. Lake-side has beautiful sunrise & sunset views and though swimming is prohibited, it is too good to be missed :) There is a place on one side of the lake where people jump from at least 20 ft high boulders. Sat there for one hour and again trailed back to the village bus stop to move towards Monkey temple.
We had no more energy to climb the Temple steps and we changed our mind and went hippie way to retire in Italian restaurant alongside river drinking bear eating pizza etc and enjoying the rain outside.
They say the boat stops making the crossing after 5 pm (which was wrong by the way. They just increase the cost of crossing and that we learned by experience) and thus we hurried back towards it. Crossed the river and again went to Hemakuta hills to observe the sunset view. Believe me when I say it was all godly & mesmerizing experience with intermediate rains, clouds, hills and ruins all around to have that sunset.
Post sunset we took government bus to hospet railway station. Had dinner dinner at nearby Hampi international hotel ""dhabba style"" and boarded our train to Bangalore.
The Quickies for your travel:
Cost of Transportation per head
a) Train cost from Bangalore to Hospet to and fro :Rs500
b) Auto to Hampi- Rs 70
c) Auto day Tour- Rs 300
d) Hotel to hampi anf hampi to hotel-Rs 100
e) Bus cost on Hippie Island- Rs 34
f) Boat for crossing- Rs 20
g) Bus to Hospet- Rs 17
• Total Cost of transportation:Rs 1021
Cost of Food
a) Breakfast on day 1- 100
b) Lunch on Day 1- 300
c) Dinner on Day 1-300
d) Breakfast on Day2- Included with Hotel
e) Lunch on day 2-1000
f) Dinner on day 2-120
• Total Cost of Food=1820
Cost of Stay per head:1200
Overall Cost per Head: Rs4041/-
Must Have:
a) Sunscreen cream beyond 40 SPF
b) Shades
c) Head protection
d) Water – Liters of it
e) Light Backpack
Must Do:
a) Visit both side of the river
b) Eating at local restaurants of both the side
c) Hiring bicycle in hampi at the earliest because of many tourist flocking in
d) Hiring two wheeler (at least moped) on the hippie island for covering more areas in short time
e) Sunset at any of the hills
f) Sunrise at any of the hills
The experience has been exhilarating and unique in its own way. I will surely want to travel to this village again and with more time in hand and I hope after reading this you too will make a visit to this silent place of ancient ruins.
"Traveling – it leaves you speechless, then turns you into a storyteller." – Ibn Battuta
Cheers!!!
Sudha