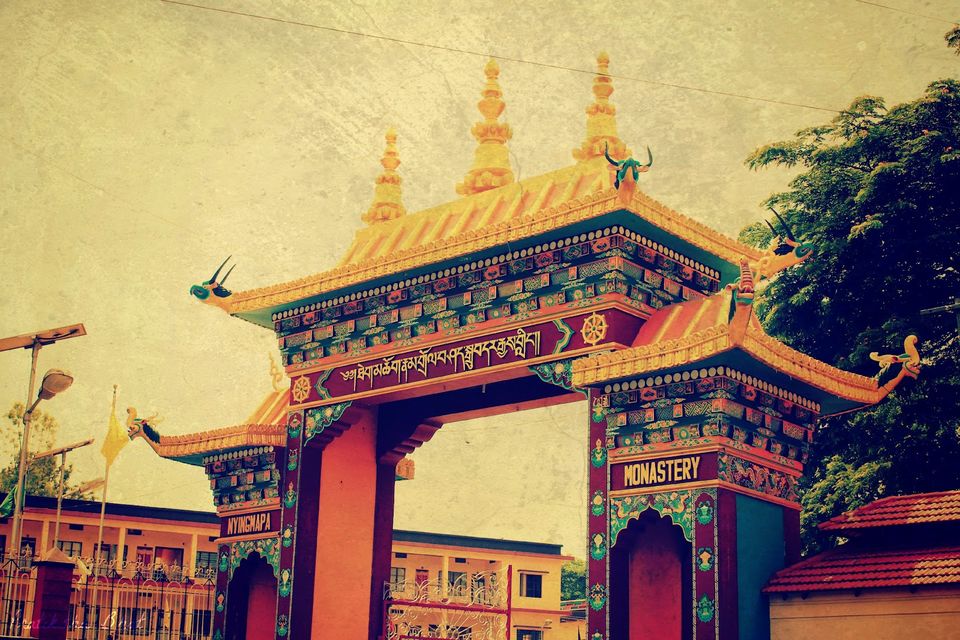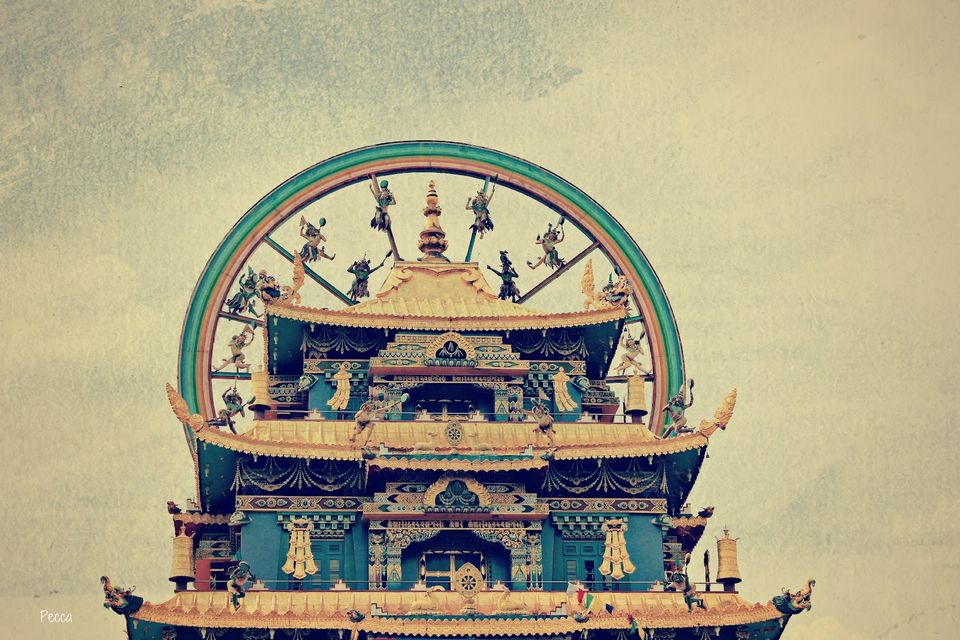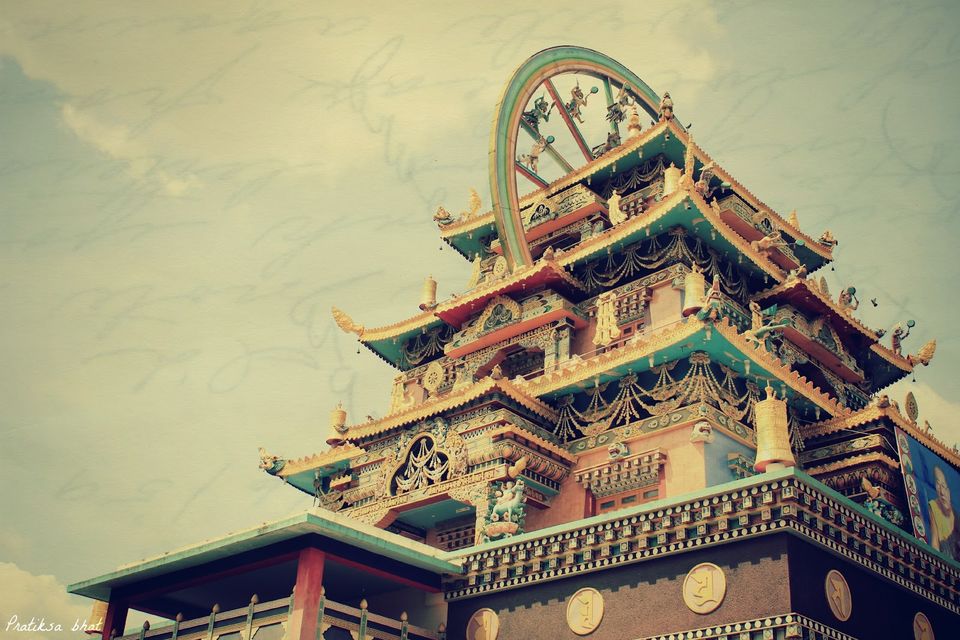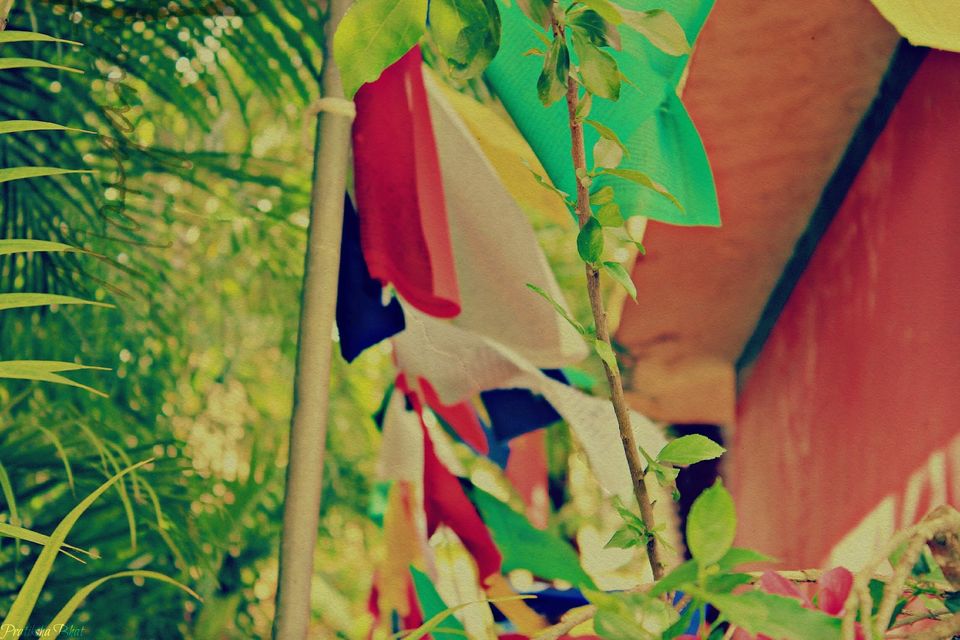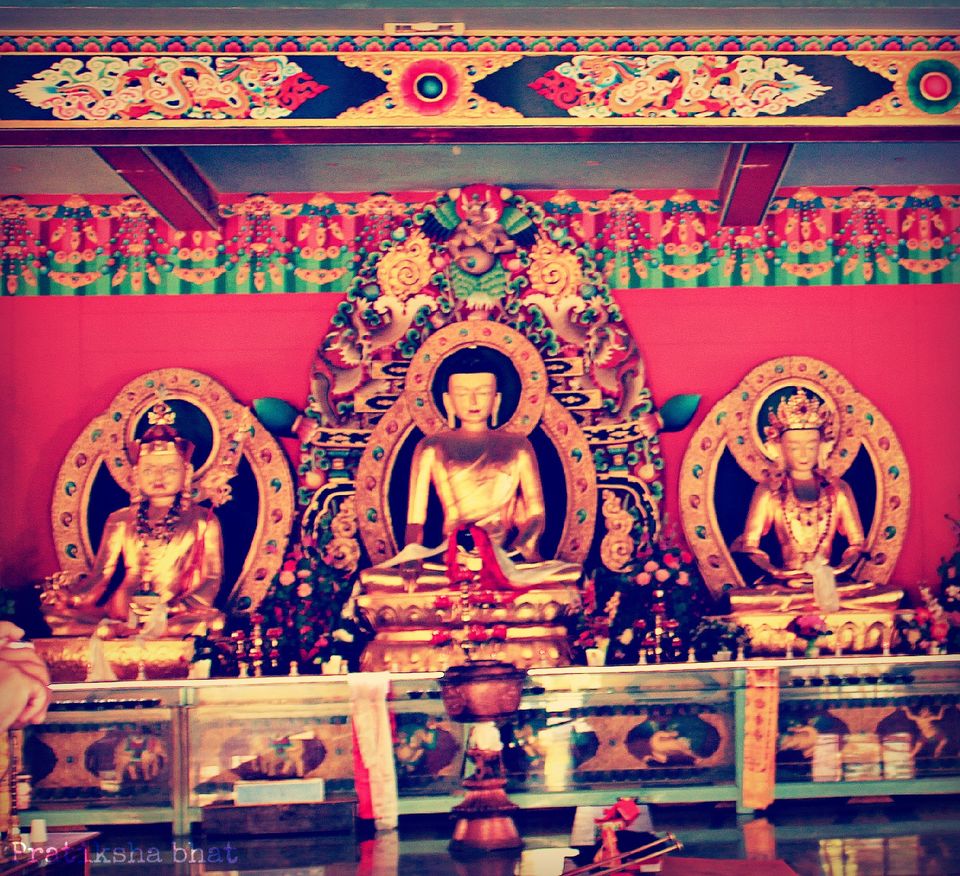 Three days of awesome fun with three of my cousins Sush, preeth and pink. We didnt really plan a lot for this trip and was more of "spur of the moment" decision to go to Coorg as all of us needed a break from whatever it was that was happening in our lives. This was a much needed week end get away with my cousins. We had all decided to start our journey from my house so all of us were present promptly the day we had to leave. All geared up to have some awesome fun.
We started for Coorg on Saturday morning at around 9.30 and took a bus to Kushalnagar as it is the cheapest and safest mode of travel. From there we went to Bylkuppe directly as we had hired a taxi and it would be a waste of time to go to our homestay and come all the way back.
Bylkuppe is the largest Tibetan settlement in India located near Kushalnagar and approx 85 km from Mysore. Only a small arch where the road deviates is the indication that you have entered the settlement. You know you are in the right place if you see prayer flags strewn all over the place. And as I was told the monasteries here are mainly of nyingmapa, kagyur, sakya and a few others. But this place is majorly famous for its temple "The Golden Temple" [Namdroling monastery]. Apart from that there are 3 other smaller temples/monasteries which are as mesmerising as the Golden temple. Probably the temple gets its name from the gold plated statues of the GODs which stand at a mighty height of 40 feet, towering over all of us mortals making us see the insignificance of our being. But that's not the only thing that will attract you to this place, the place in itself is so calm and serene (except a few yapping tourists) it gives you a sense of peace. And the constant prayer with ethereal sounding music and gong in the background gives you a feeling of having found amity in yourself. You can spend hours and hours just staring at the intricate and fascinating paintings on the wall and ceiling of all the temples. But as we were already late and had to reach our homestay (minas hometsay in Sidapura) before evening, we left bylkuppe. When we were booking the place we were told it is a cosy home, maintained by a coorg couple Manu and Myna with a garden and lake all to ourselves. But we dint know we would have so much freedom and security as the couple entertained only one group of tourists at a time, which meant we dint have to worry about other guests who would stay there. In the evening after freshening up a little and having tea we went for a stroll near the lake which felt like… well it felt too good to be true so I am just not able to put it in words! After which we had the pleasure of sitting in front of a campfire with soft breeze on our face. And as for the rest of the night…. All I can say is we had a girls night with loads of……!