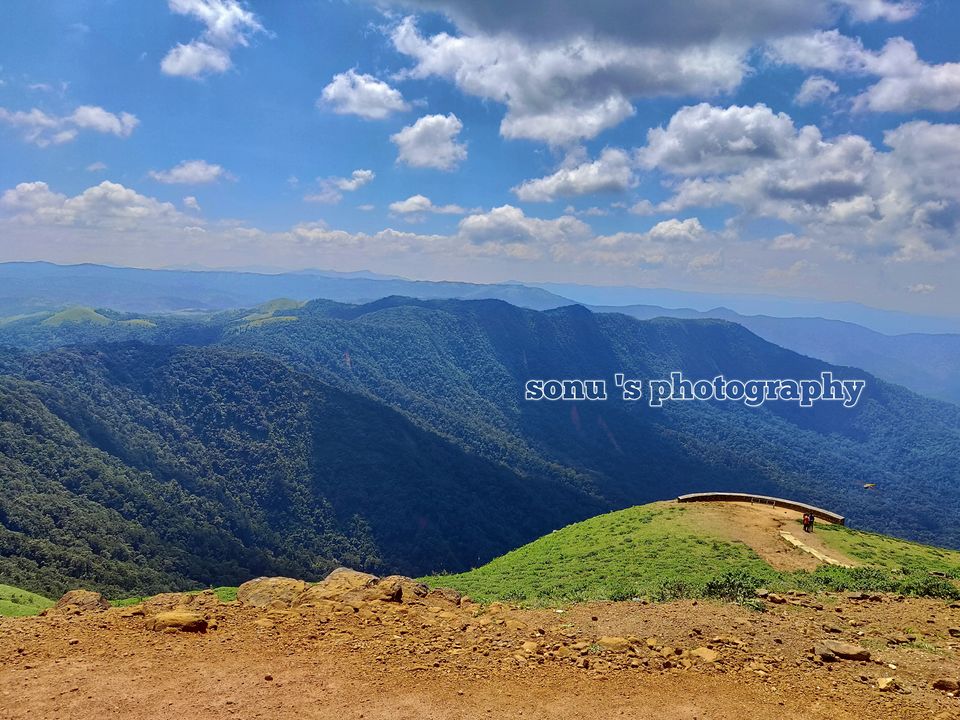 hello friends,
winter is about to start and now it's time to plan your trips to enjoy more. We will go down and we can travel more without getting much tired.
"traveling is a therapy for those who stuck their lives in busy work and struggling with mental tensions. traveling to different places can change our moods and refresh ourselves".
we planned a trip from mysore to coorg which is a 1N/2D trip. I'll share my experience and a few guidelines to plan your trip which will definitely help you.
coorg which is also known as kodagu a district in Karnataka state framed by the western ghats of Karnataka. this is called Scotland of india because of its scenic nature Beauty and climatic conditions.
many people don't know that coorg is a district and it's not a town,who come from various parts of the globe they search for coorg town. but the place that has most of the tourist attractions is "MADIKERI" . which is one of major towns in Coorg district .
** mysore to madikeri - 120km.
** stay at home stay or search for hotels or resorts in woods or estates.
** 2days trip is not sufficient to cover all places. so , if you want to cover all places make it a 3 day trip and ask locals to plan to go accordingly and it'll save you valuable time.
** carry an umbrella or rain gear as you can't predict when it'll rain.
** if you travel in winter you must carry winter clothes and a sweater.
madikeri is around 120kms from mysore and road conditions are decent.
we started our journey from mysore at 6.30am and reached madikeri by 10am. which took us nearly 3.30hrs including breaks .
on the way we took a breakfast break at kushal nagar which is another town just 27km ahead of madikeri. it's also one small town and you'll have more options for accommodation. There's a golden temple which is a Buddha's Nomdroling monastery .definitely worth a visit and experience.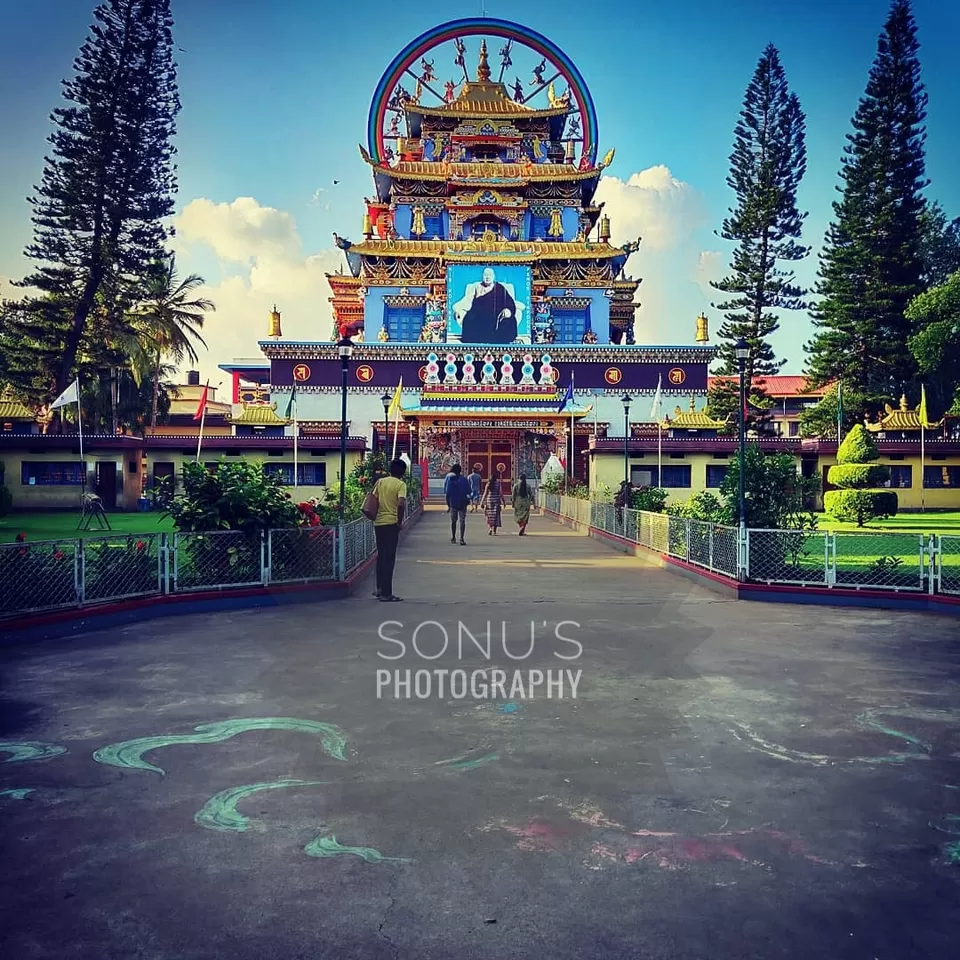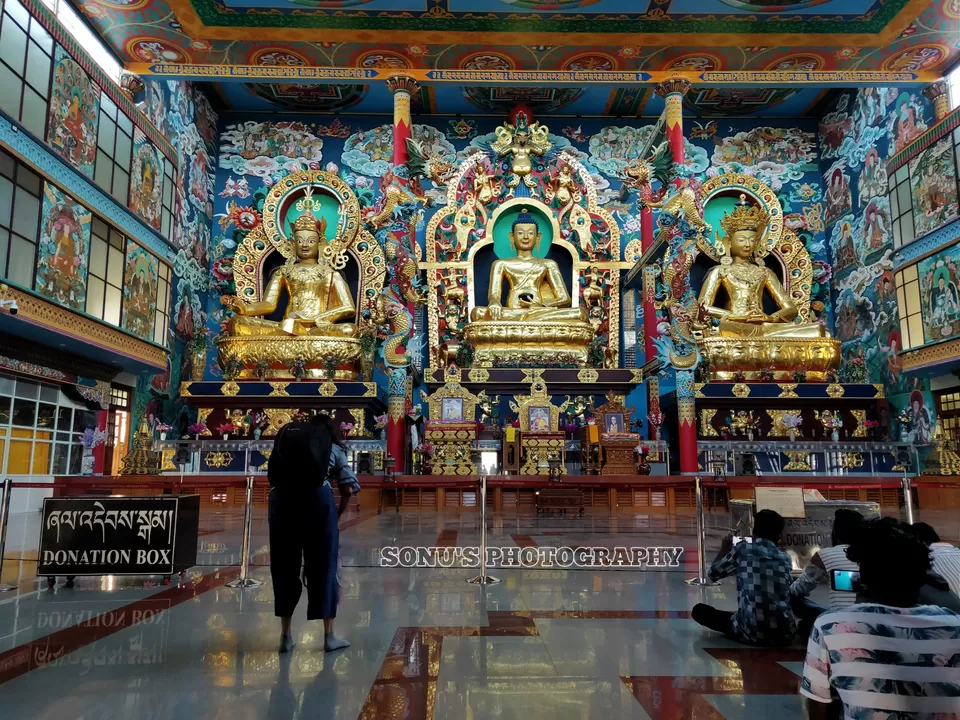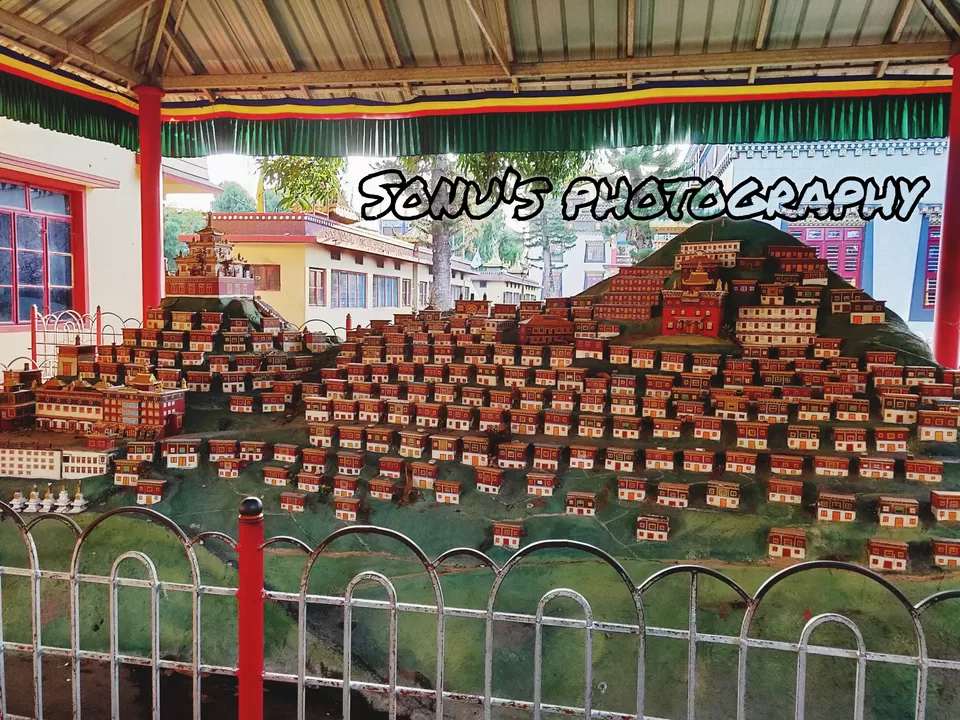 by 10.30am we check-in hotel after lots of discussions and opinions finally decided to take hotel in town outskirts which is into woods. thankfully we got a hotel name " HONEY COMB" which costs us 1400 per 24hrs. The hotel location is easily accessible. The rooms are decent and spacious. it's located 3km to madikeri town you can find it on your right side if you are coming from mysore or kushal nagar.
We freshened up and started to explore the places. The hotelier gave information about the places and how to plan accordingly.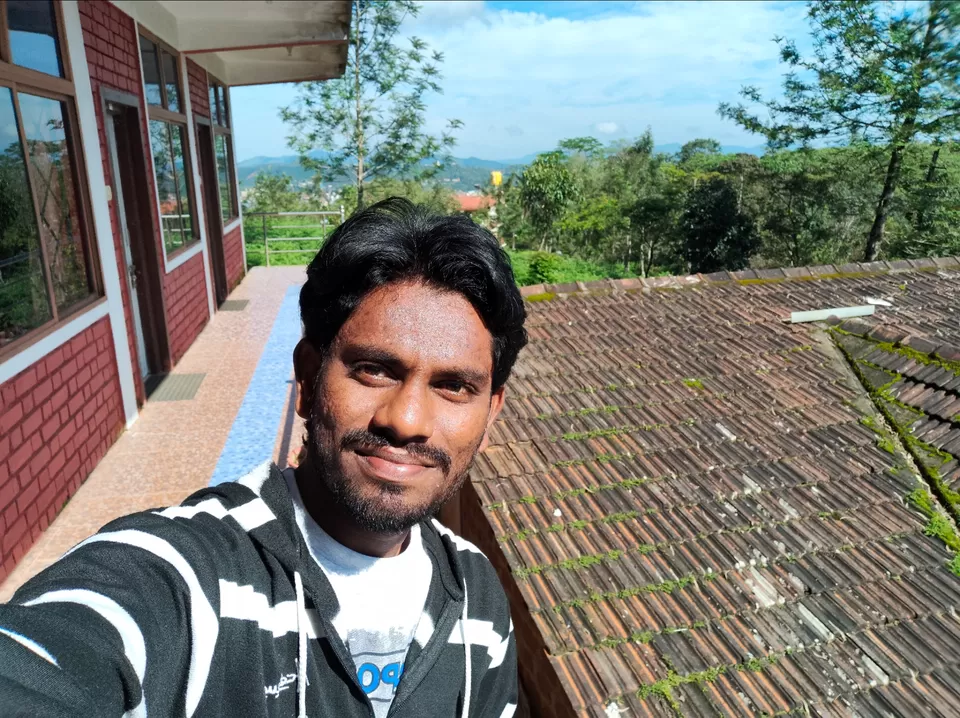 so, first we started to abbey falls which is around 8kms from our hotel. by 11.30am we reached the falls. had a great time and took some pictures. we aren't allowed to go near the falls but we can just see and click some pics from the viewpoint which is roughly 200mtrs from the falls. after that we came to room for lunch and planned to go mandalapatti which is one of the highest peaks in Karnataka. but due to time factor we postponed that to next day morning.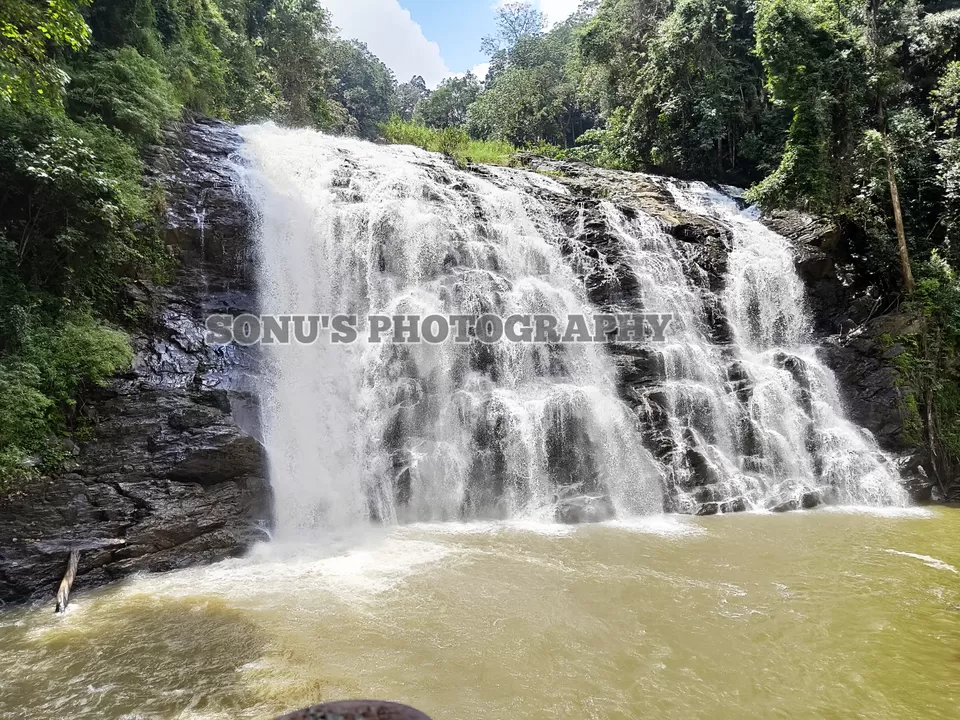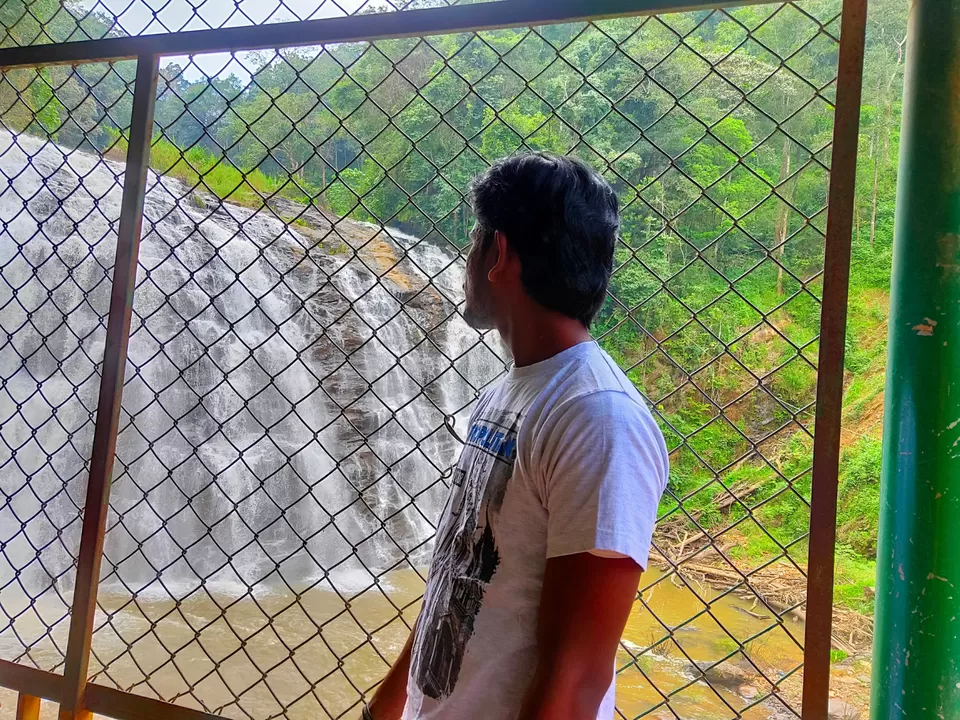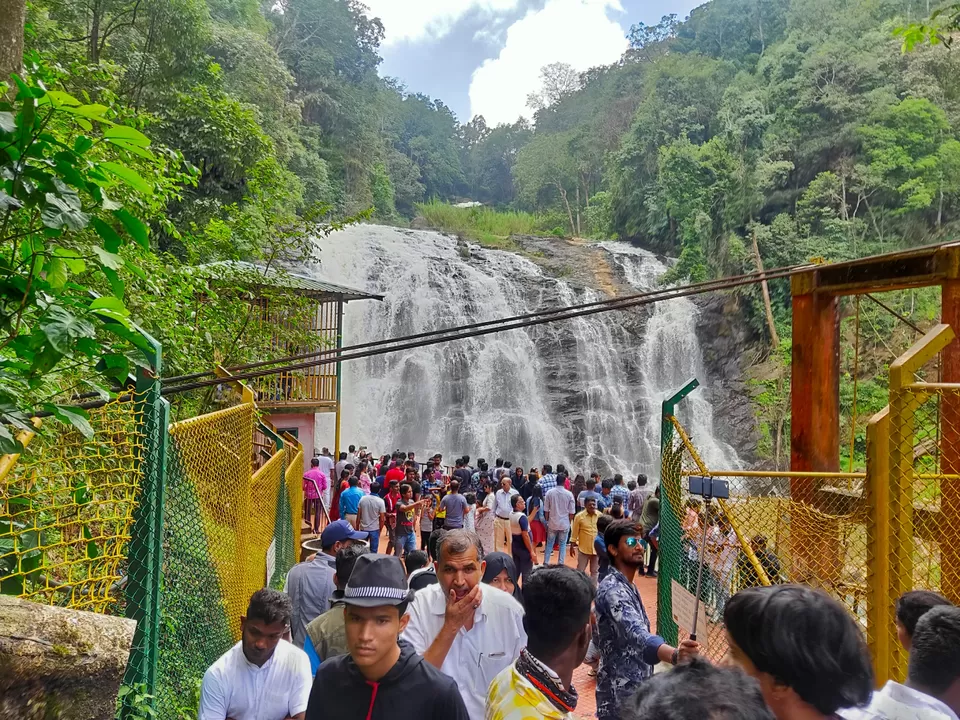 after our lunch we started to go thala kauvery. which is just 60kms from madikeri town. it's the birth place of river kauvery. it took us 2 hrs to reach thala kauvery through those high ghats and forest roads. weather is too cold and that also made slower our ride because we didn't wore any gloves at that time.
by 4pm we reached the temple and spent some time there. The fog and those cold winds at that height made us feel crazy and just can't explain that beauty in words. we were completely drenched by fog and enjoyed every second there.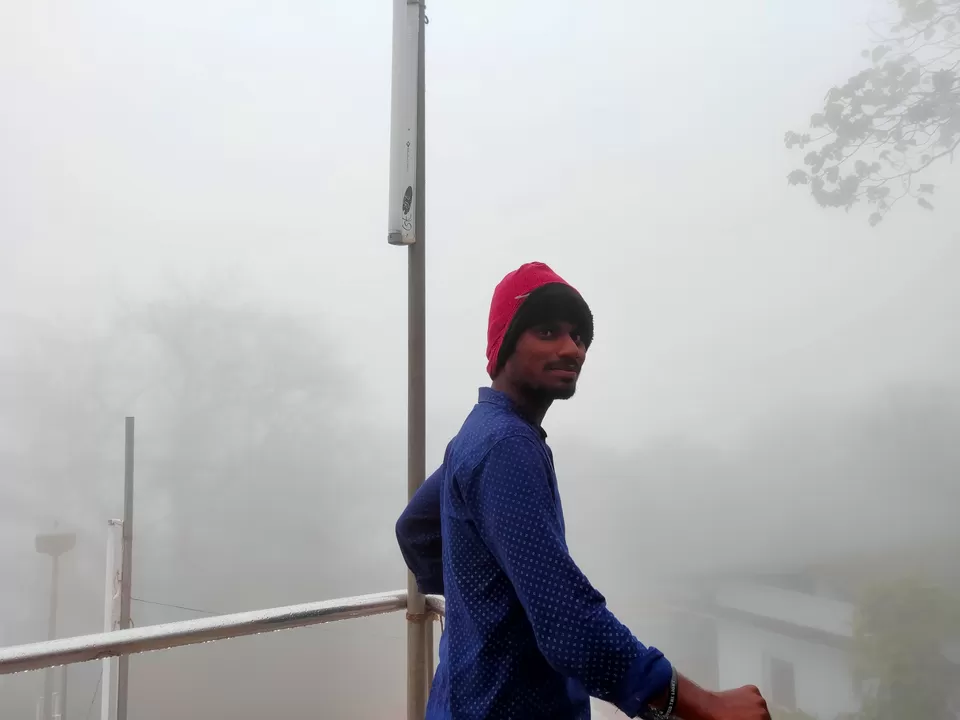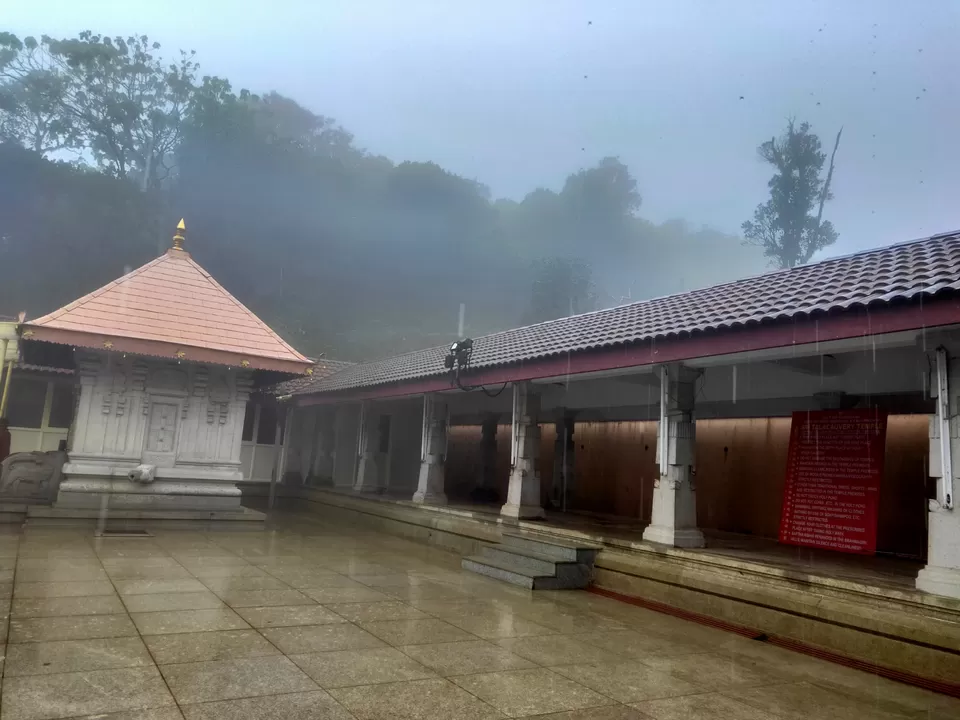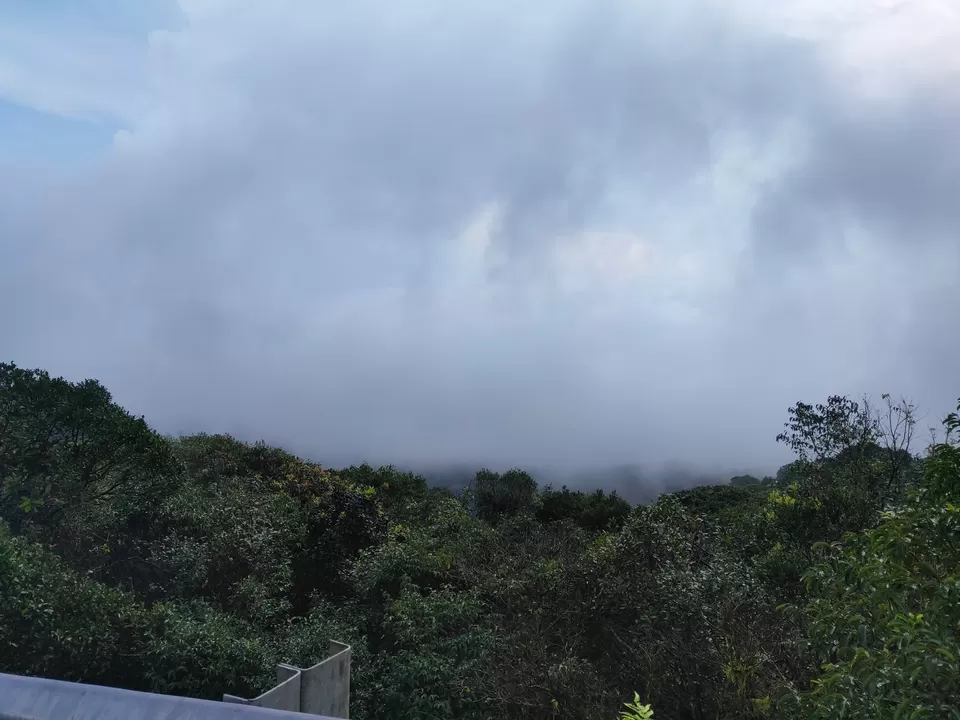 started the return journey at 5.30pm which I don't suggest if you go by bikes.hence we suppose to travel through forest and ghats the sun will go down early. and winds will be too cold . we reach madikeri by 7.45pm. had our dinner at some local hotel. went back to the room and slept.
woke up at 5am to start early to reach mandalapatti which is planned for today. but due to rain till 9.30 am we started our journey at 10am.
mandalapatti is around 28kms from madikeri town. which we thought would take hardly 2hrs. but while we were going we understood that it'll take more time to reach. that journey is another level. I'll continue that in another blog.
we reached mysore by 7pm by the end of the second day.
the journey is a spectacular and memorable one to have in a lifetime.
** hotel name : Honey comb
** hotel ambience - 4.6/5.
**maintenance and spacious - 5/5.
** geyser , tv, woolen blankets provided.
** safe parking place.
** prefer to book by calling directly rather than booking through online. as the prices are high and sometimes they don't allow online bookings.
~ sonu zuro