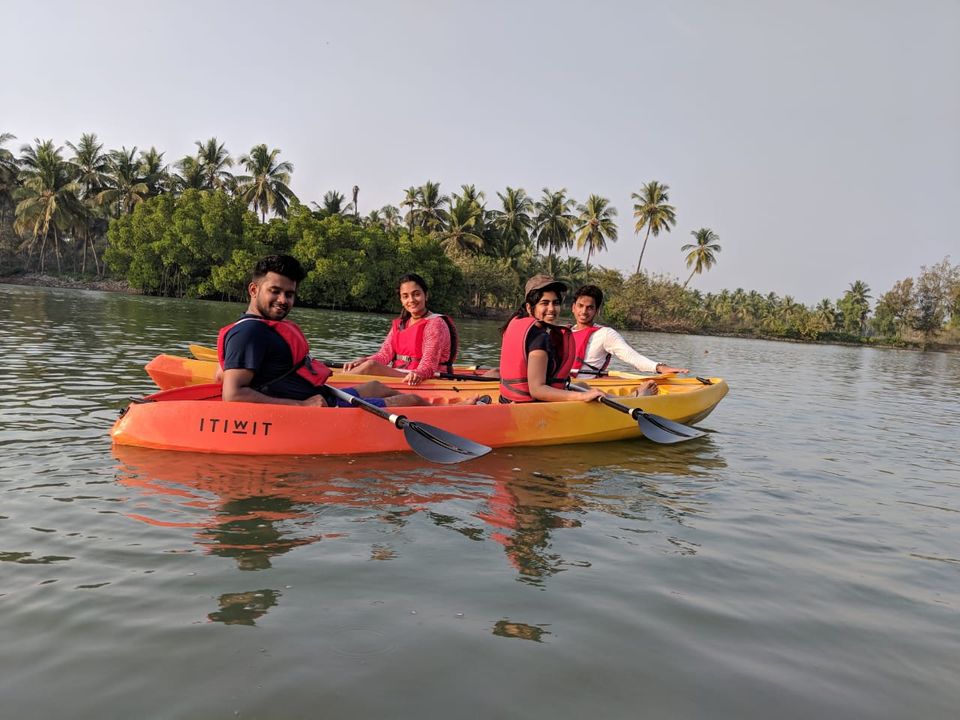 If you're ever around Mangalore or Udupi, don't forget to check this place out.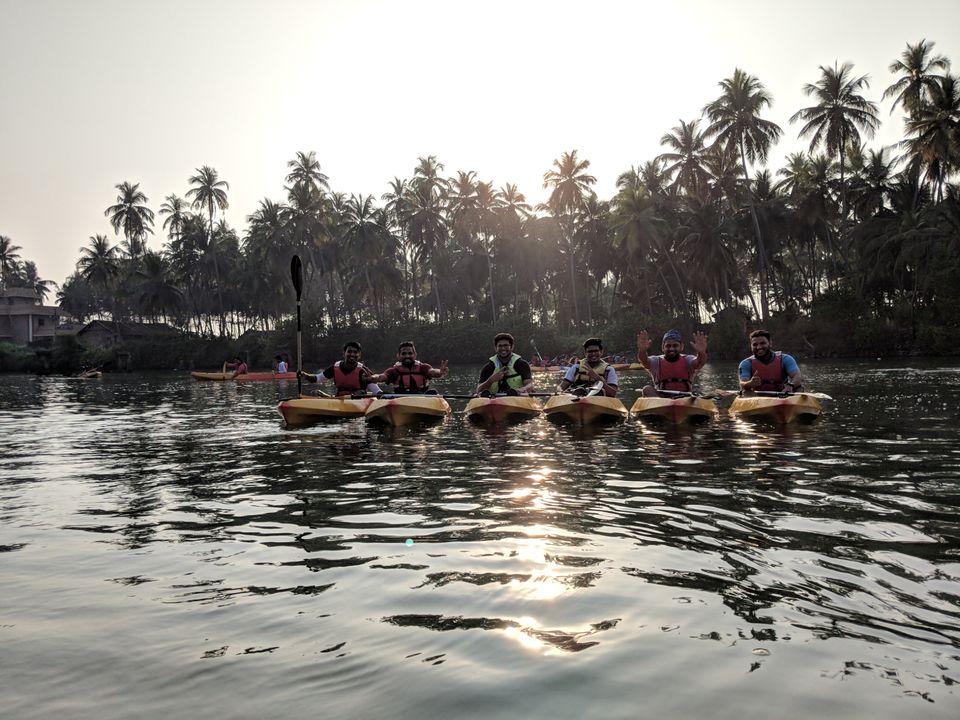 If you love adventure or just a chilled out weekend, this has to be your go-to activity.
Visit (mulki.in)on Instagram and check out their website. Book a slot for your kayak trip.
So, we took a bus till Mulki and then an auto till 'Kayak boy'. This is exactly what the location is called.
TIPS:  Don't forget to carry an extra pair of clothes, lots of water, sunglasses, cap, and sunscreen.
So we reached the place at around 3 and then we started in some half an hour. Also, you're not supposed to carry your phones or your bags in the kayak, so be prepared for that as well. The guide, Sushant,  takes some pretty great pictures so don't worry about that.
Again, the river is beautiful. We kayaked till a beach, with breaks in between. At the beach, we were given the best oranges ever ( we were pretty hungry and dehydrated by then). And we had some loads of fun there and since we were given the floating jackets, we actually floated on the waves, which is one thing I loved the most. Kayaking back wasn't tiring, since the distance was nothing. 
The experience was pretty great. The host is a very nice  and patient person. It's something you just cannot miss if you're around Mangalore.