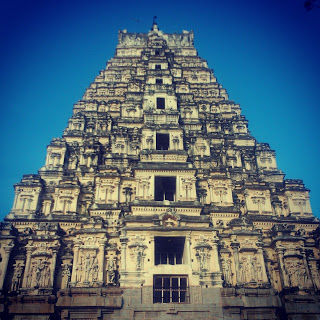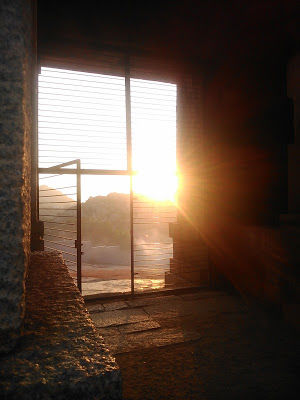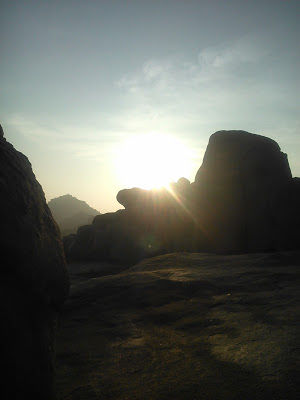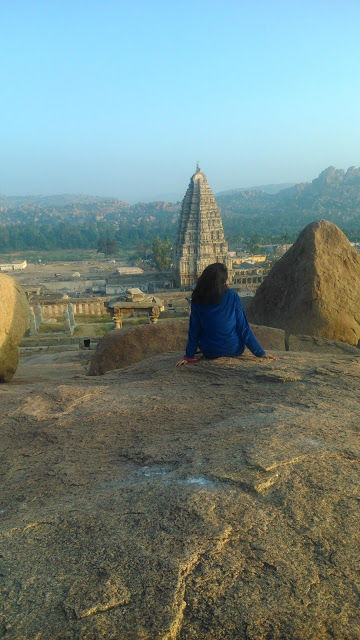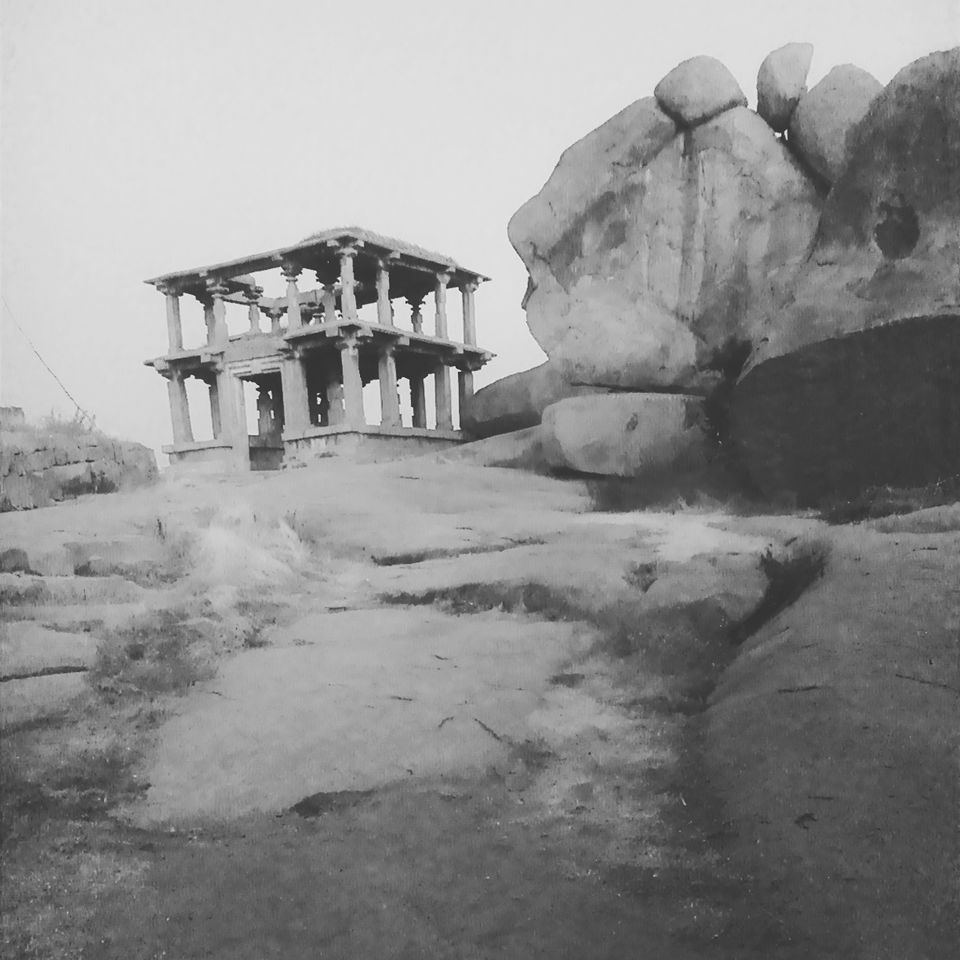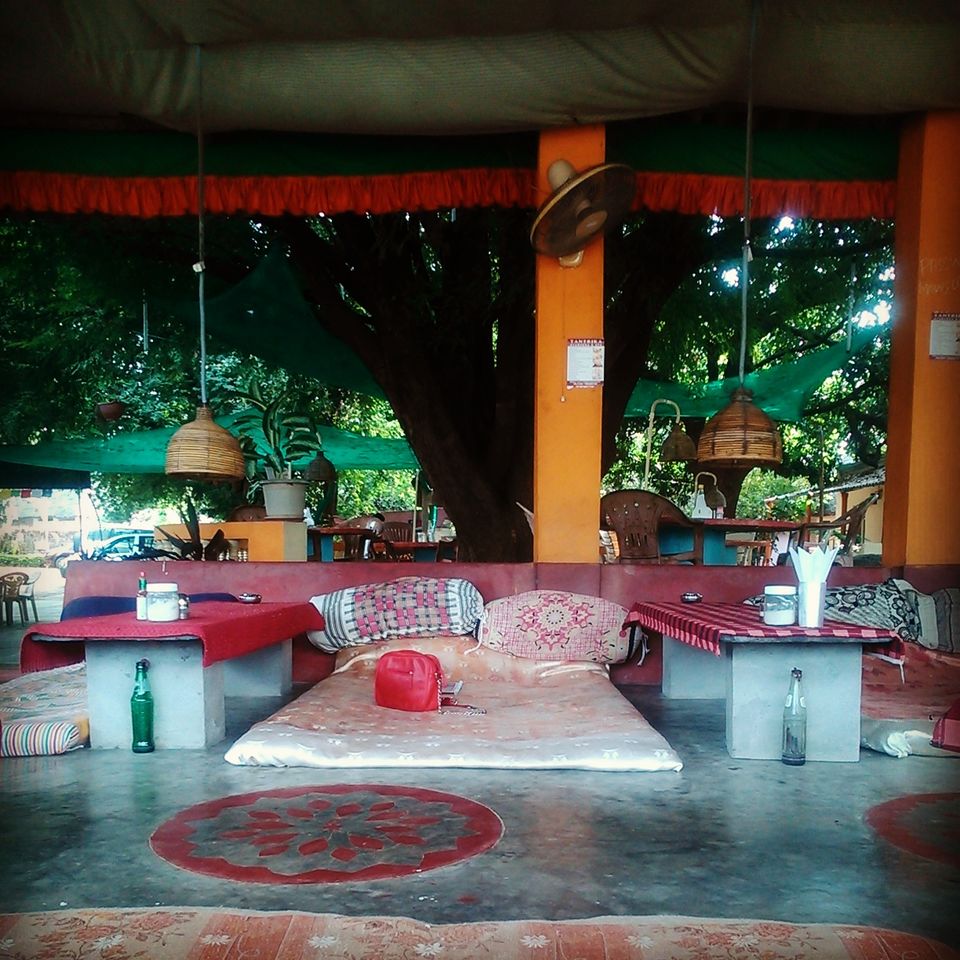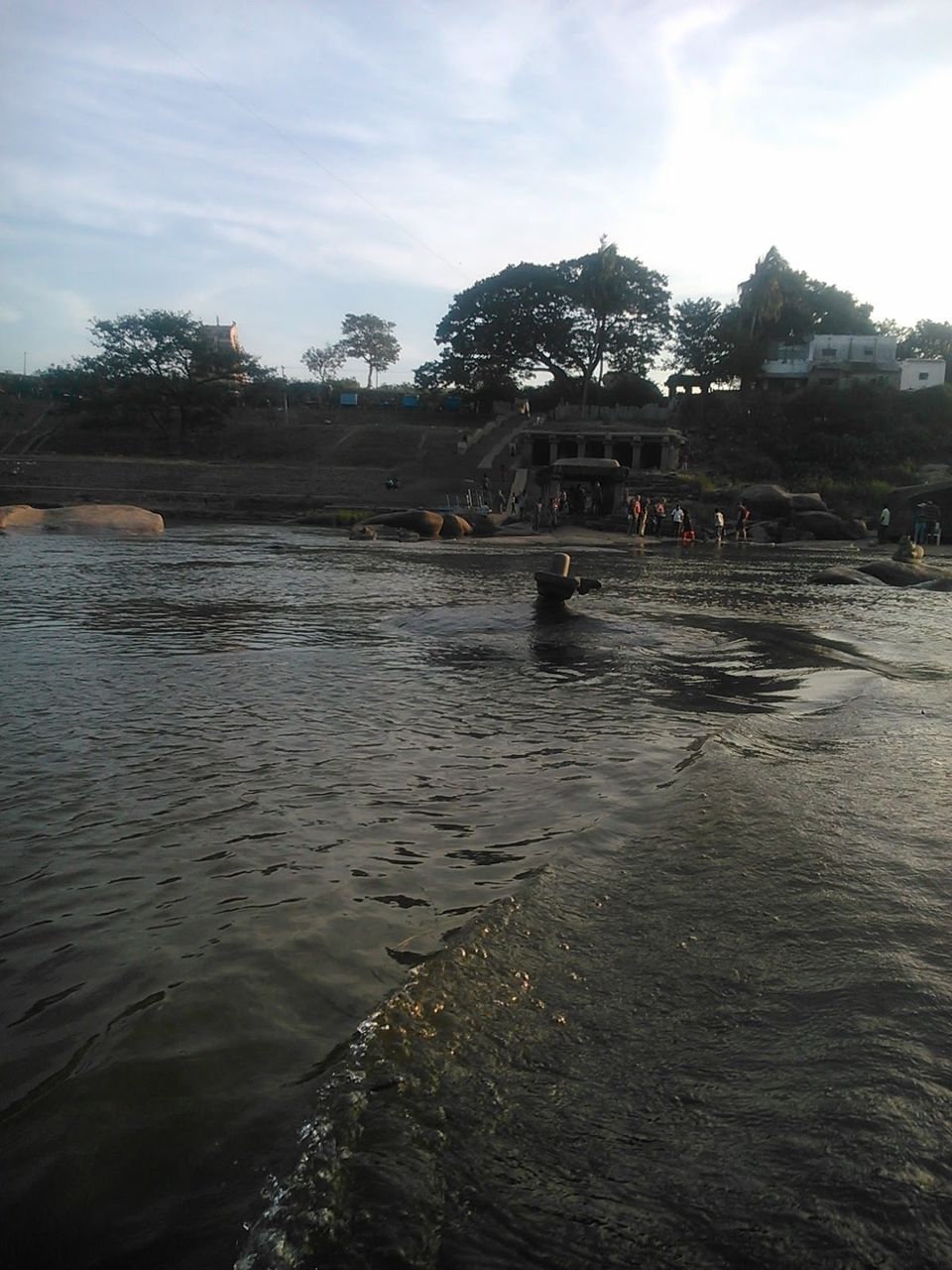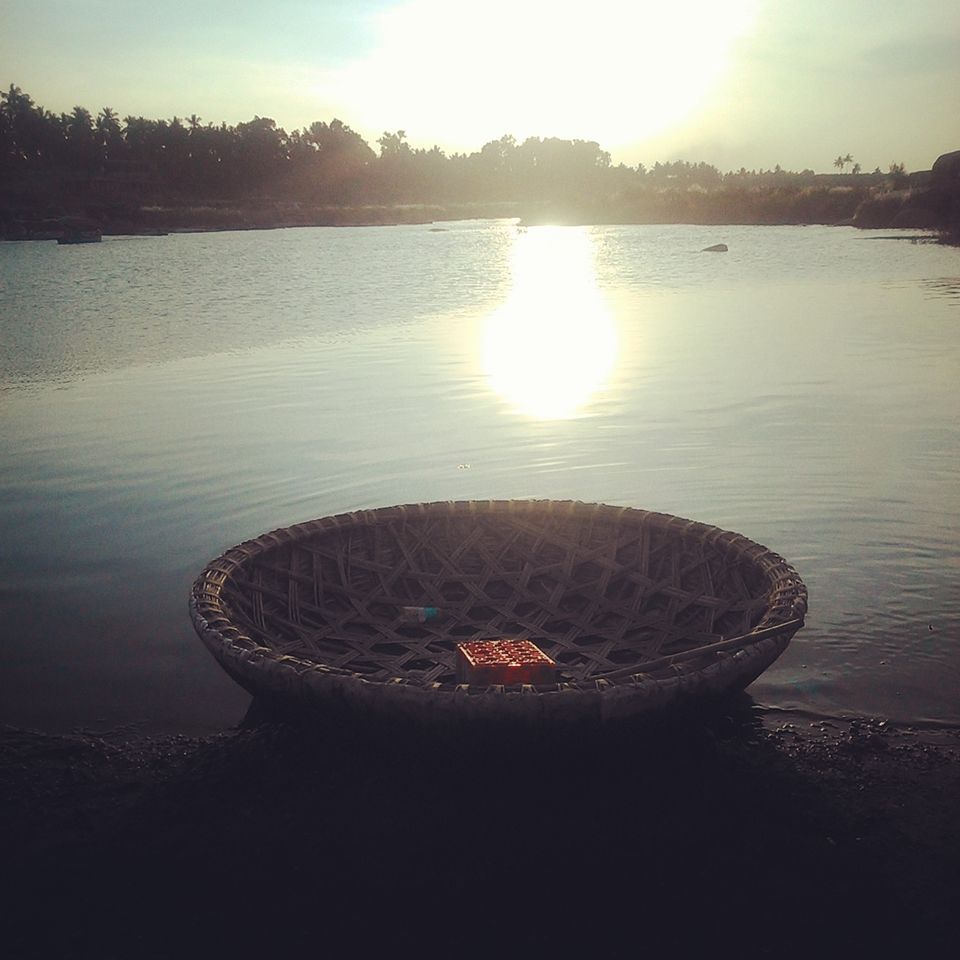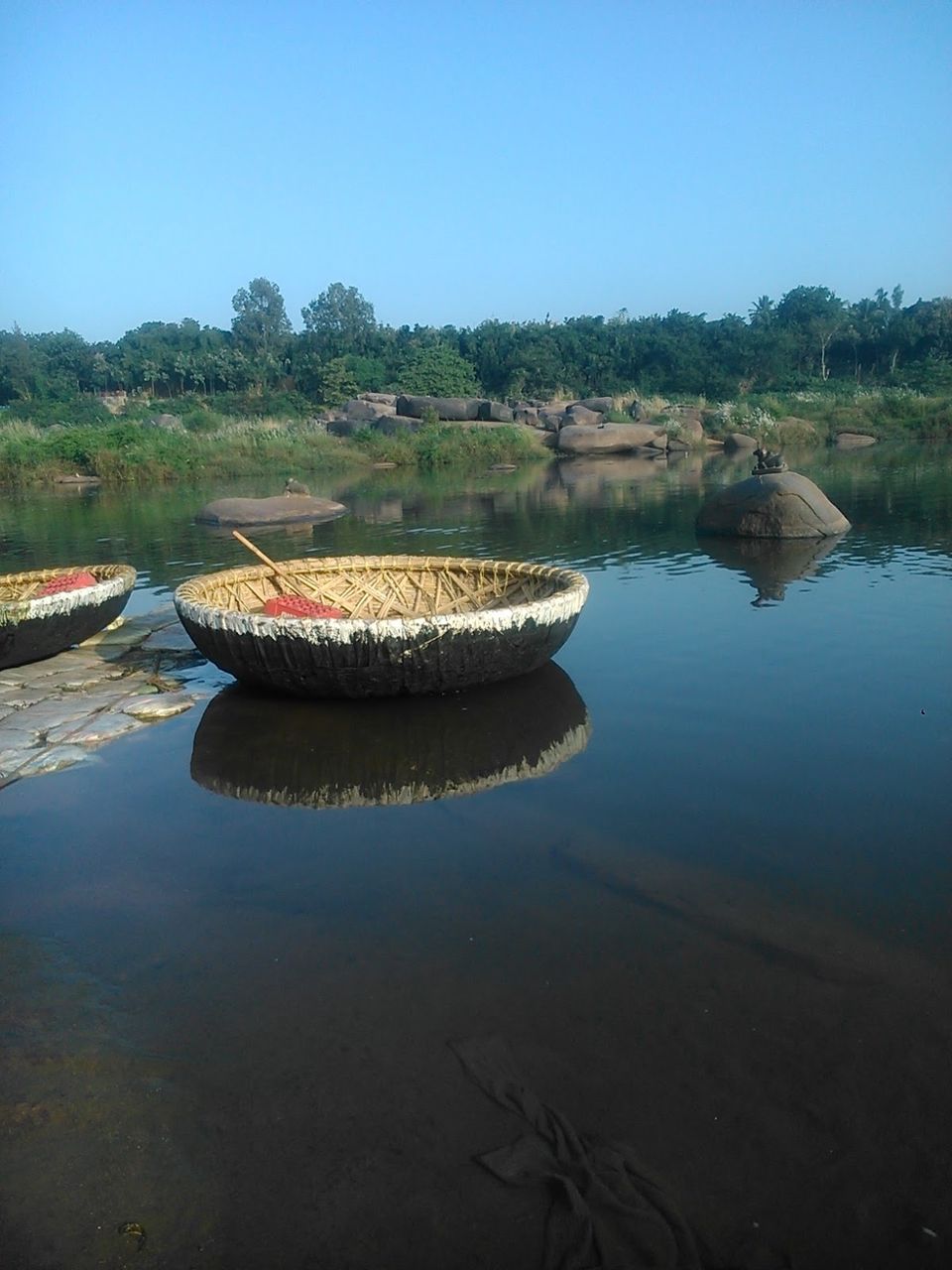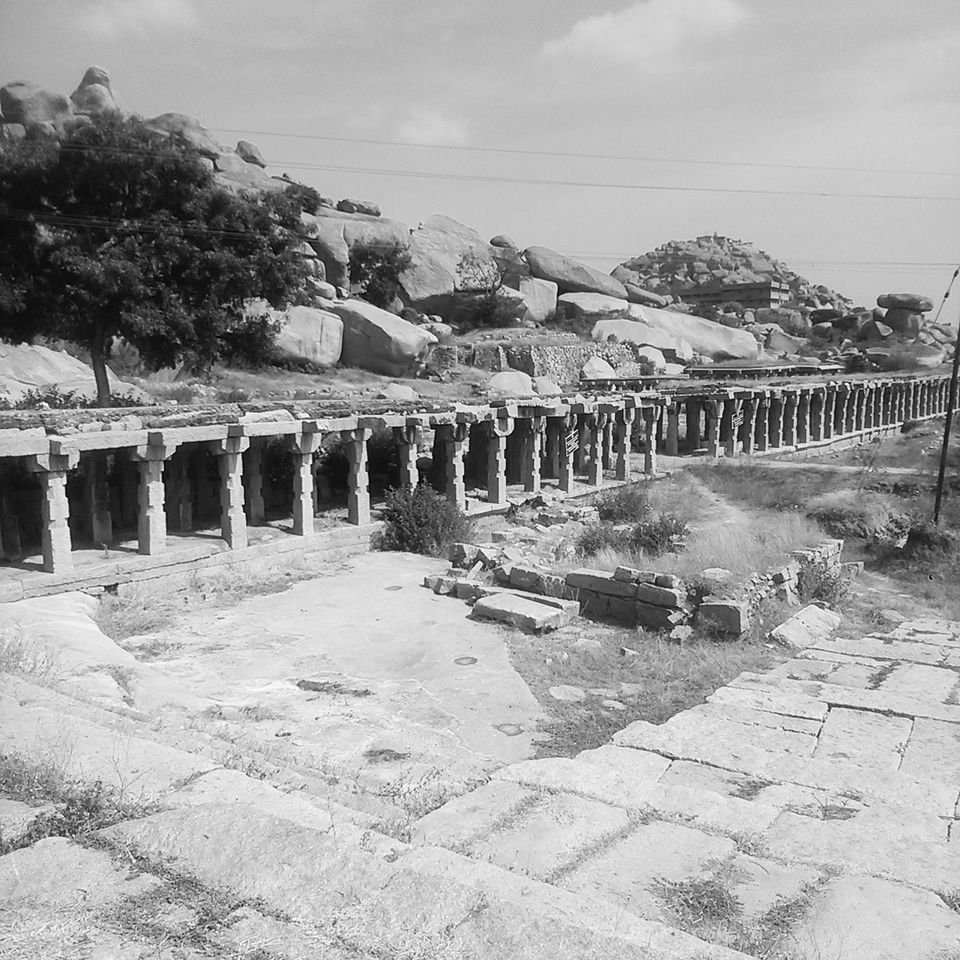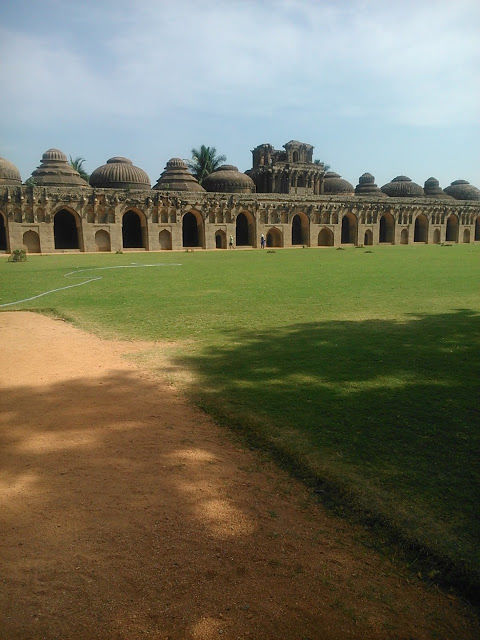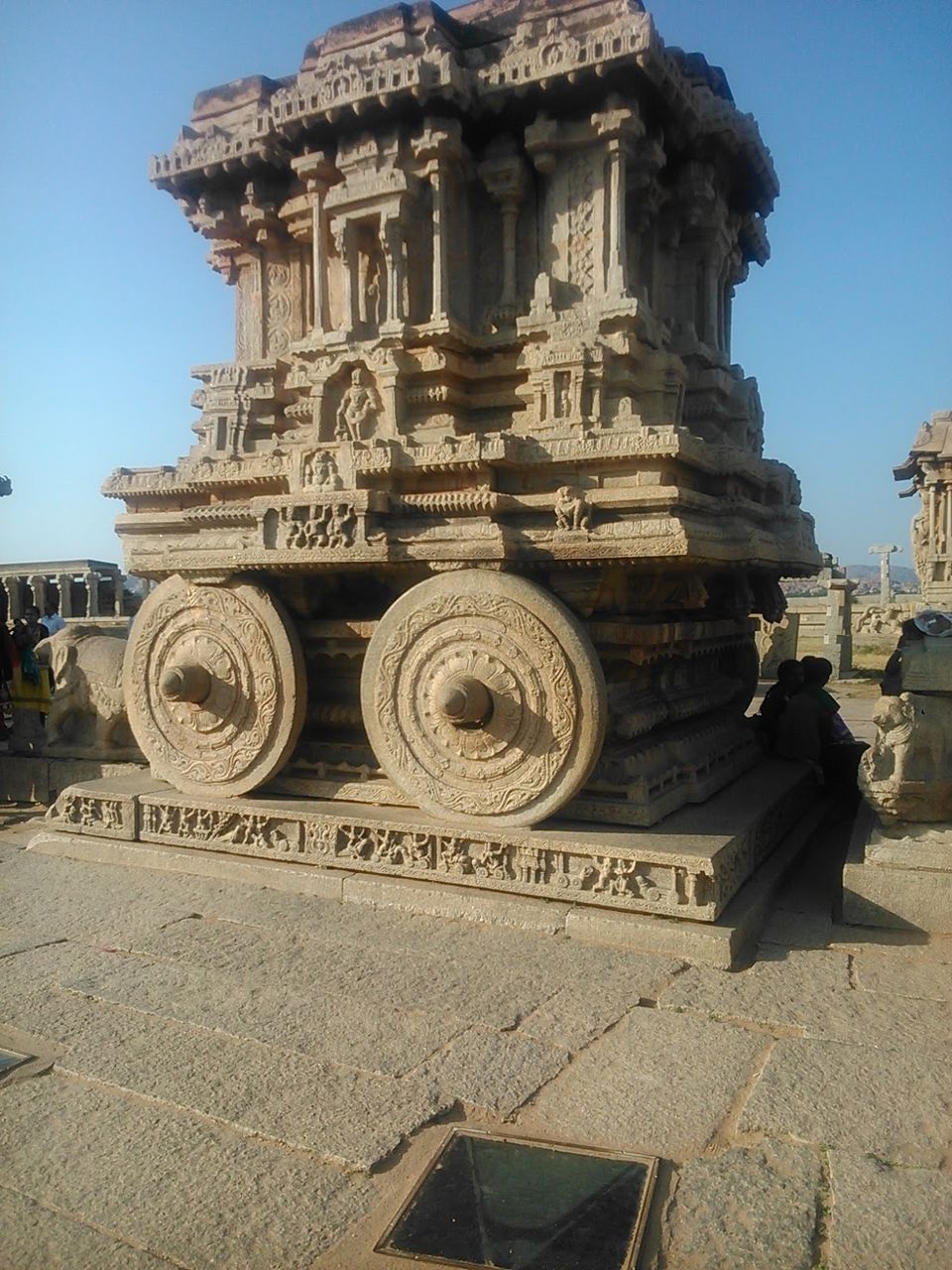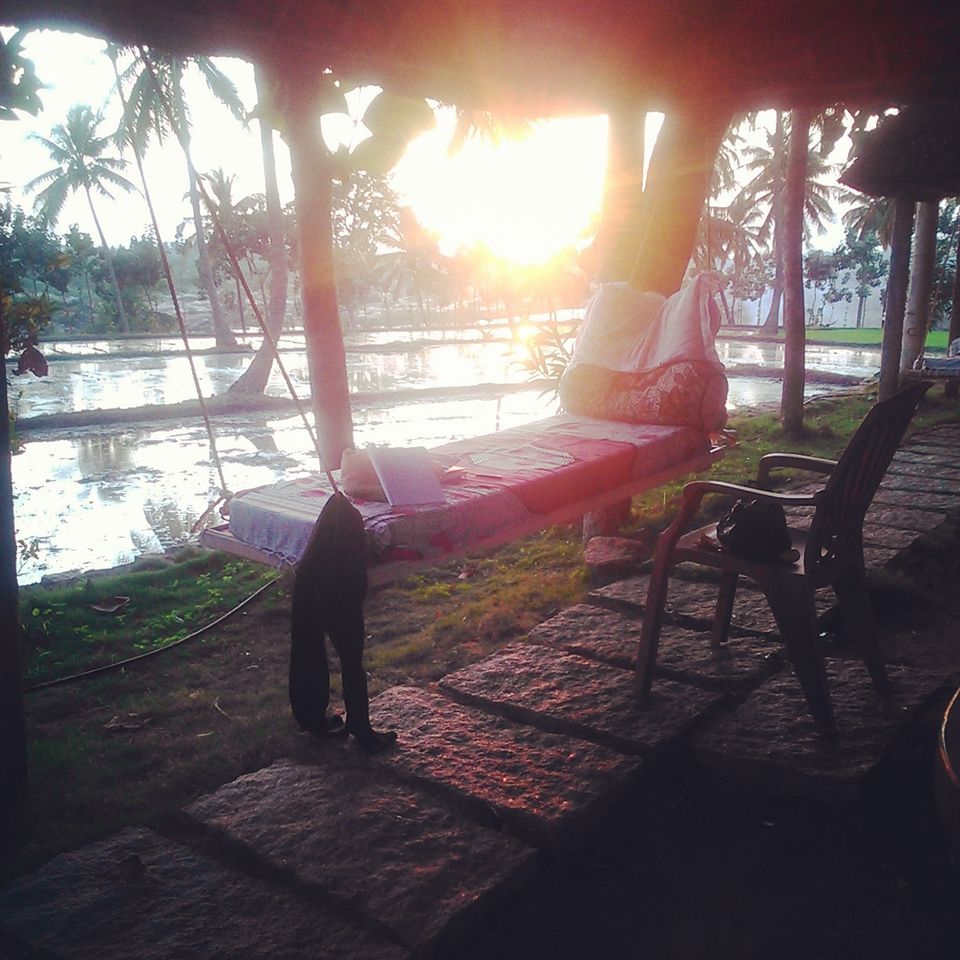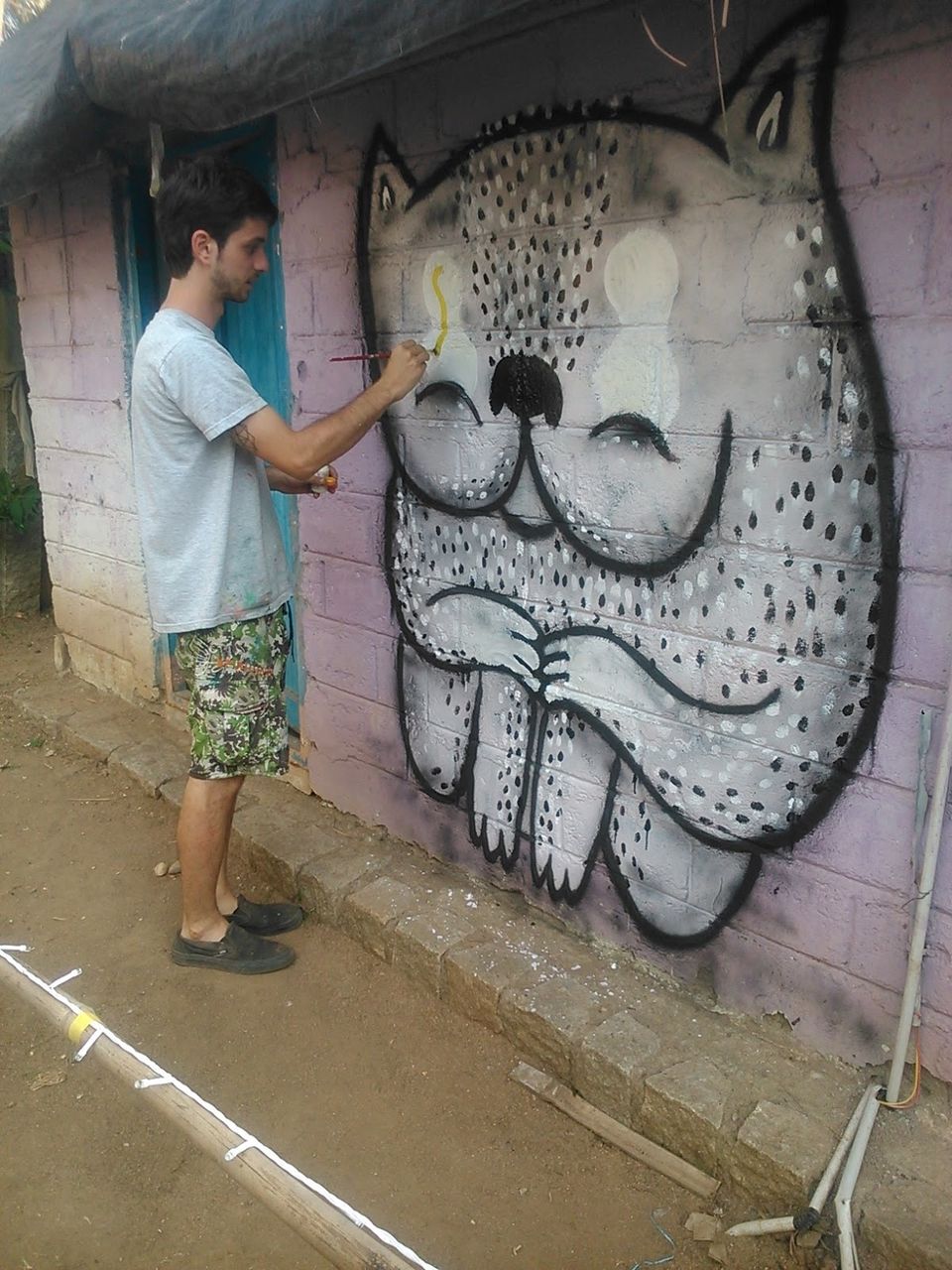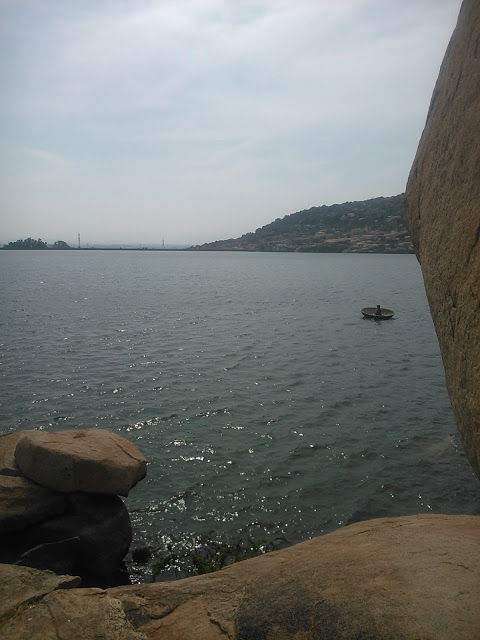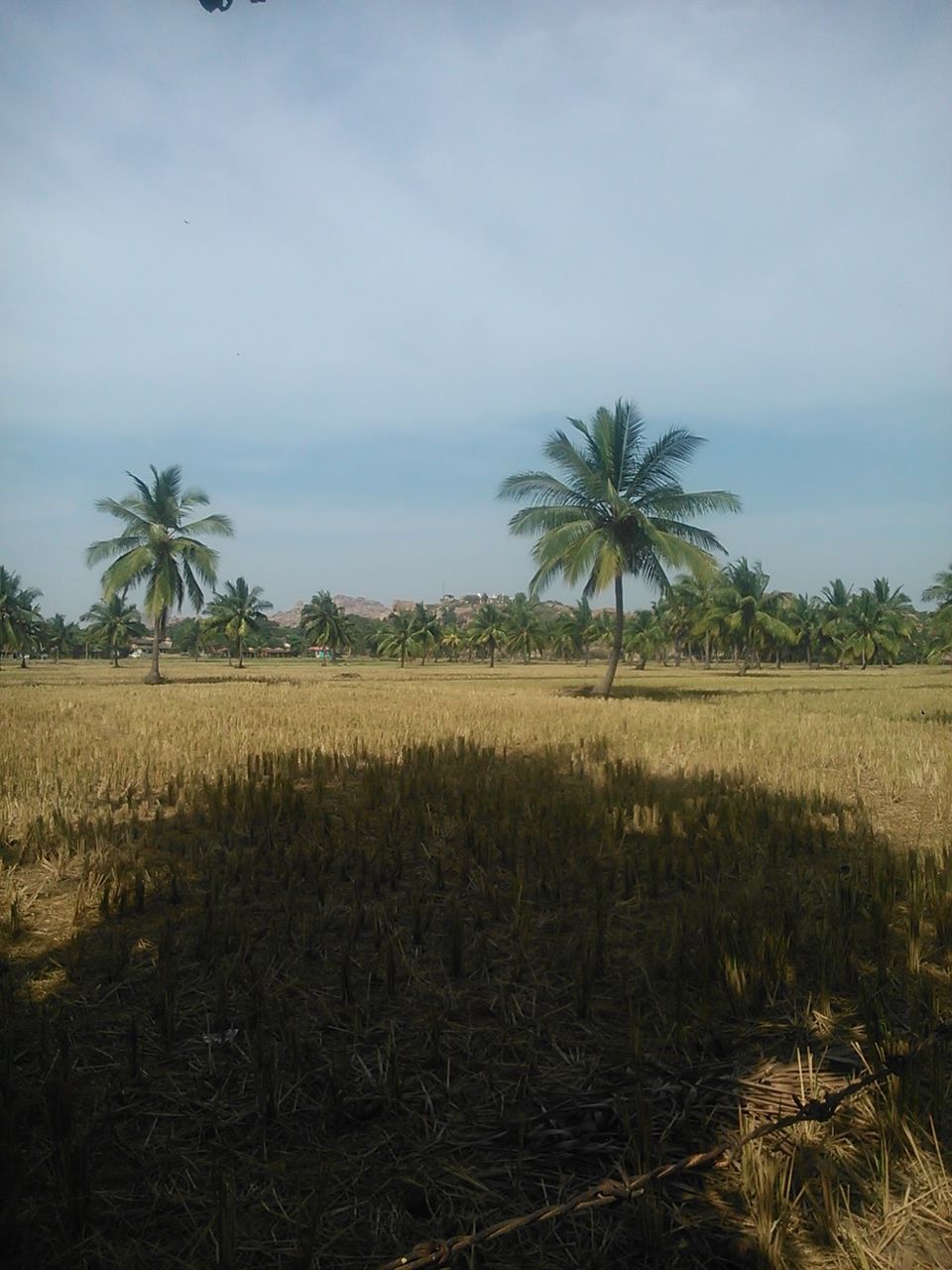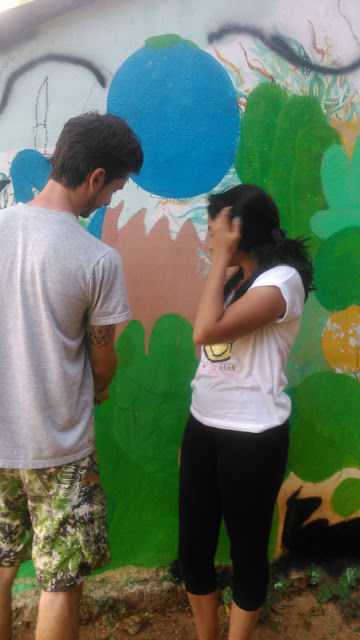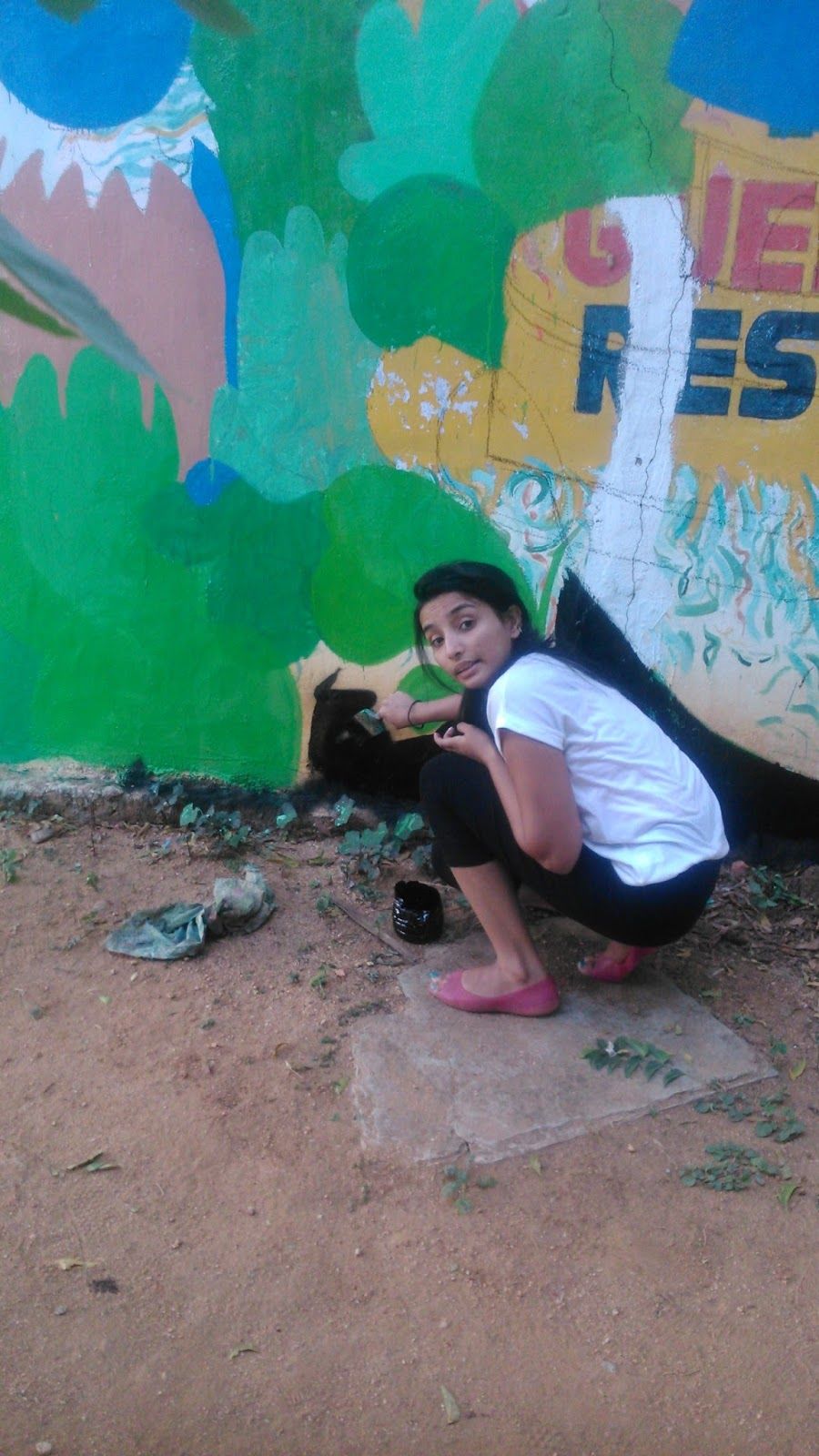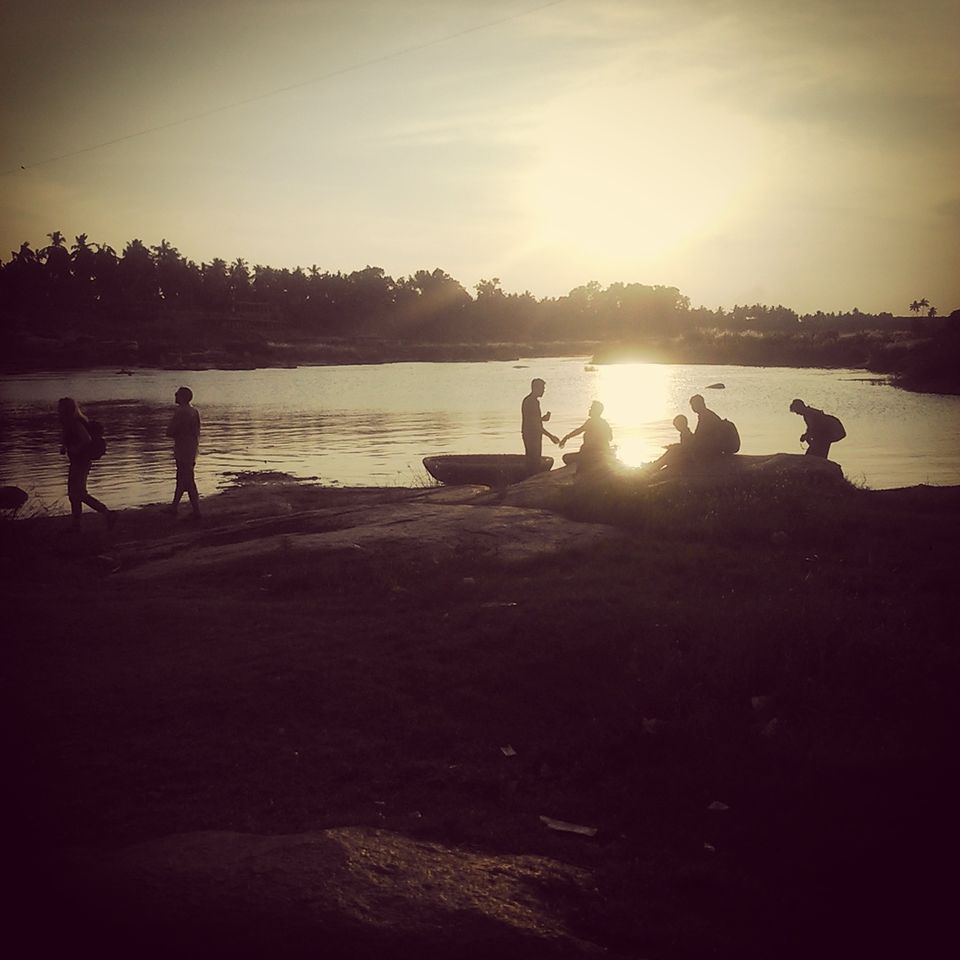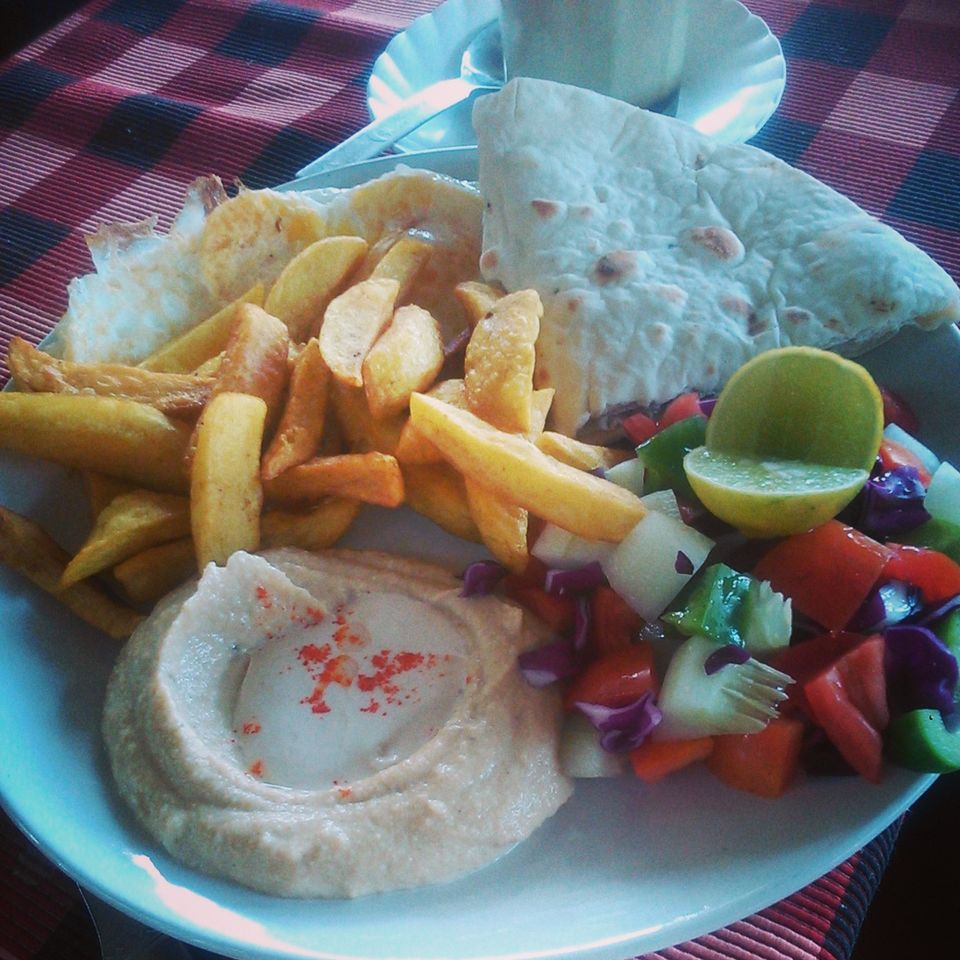 I had always wanted to visit Hampi. In January 2015, I had planned to go there but then my friends backed out, so I could not go, and finally I made it happen in December the same year.
This place has always fascinated me, and I read about it all the time. I spoke to a few about it, and all I got to hear was " its just ruins there, nothing else ". But my urge to go did not die. Little did I know that few of the best experiences of my life were waiting for me there.
I booked a night bus from Bangalore to Hampi, which just dropped me till Hospet. I was standing in a very dark place at 4 in the morning, and the Auto drivers were trying to cajole me in into taking their auto. Then I realized there was a bus stop and took a bus to Hampi.
Finally there I was at my dream destination. I could see the Gopuram ( Temple tower ) in front of me. The sun was not up yet. I had booked my room on the hippie side of Tungabadhra river, but the boats commuting between the two banks started their trips only after 7 AM. I thought of not wasting any time till then and trekked up the Hemakuta hills to get a better view of the sunrise. There were a few foreigners already waiting for the sun with their Cameras.
It was one of the most beautiful sunrises I had ever seen. It looked like each of those boulders and rocks were woken up from their sleep when the rays of the sun fell on them. I met a lady from Prague who clicked this picture for me. I also met a boy in his teens, who was selling a book about the history of Hampi and maps. He convinced me into buying a map, though I never used it. He was street smart and cheerful. I saw all the monuments on the Hemakuta Hills. I was ready to go to my guesthouse, Mowgli. It was a very beautiful place. It had small cottages, few facing the garden and few facing the paddy fields. Mine was the one facing the paddy fields. It had a swing in front of each cottage for us to relax. 
This place is quite famous with the Israelis; there were lots of them. I had Israeli breakfast that day and then left to the heritage side of Hampi on the other side of the river. I loved these coracle rides. In the river, you can see lots of tiny nandi idols and many many shivlingas. The river tides were washing these tiny idols.
I hired a bicycle to go around the town.  I started with the Krishna Bazar, which was the place where once diamonds were sold, the Narasimha statue,  the Underwater Shiva temple, Noblemen's quarters, the Lotus temple, the elephant stables, mahanavami Dibba , Queen's bath and the Vittala temple. What fascinated me the most were the musical pillars at the Vittala temple. These pillars emit musical tones when tapped. The British had cut two of these pillars to know the reason of these tones, but the pillars were just hollow.
After an eventful day of sightseeing, I returned to the hippie side of Tungabadhra. I saw the sunset lying on the swing in front of my cottage. One of the most relaxing evenings I must say
I was confused as to where to go for dinner and kept roaming around the Israeli street  and finally entered a place from where I could hear some nice music . The place was full but I was lucky enough to find a table . There was a guy named Gali singing and his son who was barely 8 or 9 playing the drums . Trust me , that boy will make it big some day. He was the local Musician and he had a music shop on the same lane . He let the people at the cafe play the instruments and sing along . I never expected there would be such awesome jamming session in Hampi . I sang while Gali and his son were on the drums and guitar.
As the cafe was full, a guy from Canada, Anthony and a lady from France, Julie were sharing my table. Anthony was an artist, he did not speak to anyone, he kept sketching something in his little book. I kept observing his sketches and after a while, he spoke to me and let me glance through his sketch book. He even asked me to sketch something in it which he told he will use in one of his bigger art works. He was a painter who beautified walls with his magic. I had seen lots of art work on many walls in the hippie street with name Waxhead and now I know it was all by him . 
After the dinner, Gali told me that they were going to clean a nearby lake the next day and asked me to accompany them. I agreed.
The next morning I went to Gali's shop, and I was greeted by smiling faces there waiting to go to the lake. The lake area was not a famous tourist place, but it was beautiful. There were not many people there, and it was mostly untouched. The area had few beer bottles thrown around and gutka wrappers. I still remember Anthony asking me what were those small plastic wrappers, and I had a tough time explaining to him what gutka was. There were many other Canadians, Israeli and European people with us and they called me "Small Lady."
After lunch at one of the local places, Anthony invited me to join him to paint one of the walls, and I happily agreed. After packing my bags, I went to paint the wall with him. It was a huge wall, and It was my first time painting a wall. I was thrilled. The experience of a lifetime.
I crossed the river and went to the Virupaksha temple. I think it was a special day, the entire temple was lit up with lamps, and there was this cute temple elephant blessing everyone. After a stroll in through the temple, I had dinner at the famous Mango Tree restaurant and went back to Hospet to catch my bus to Bangalore. This was one of my best trip ever.