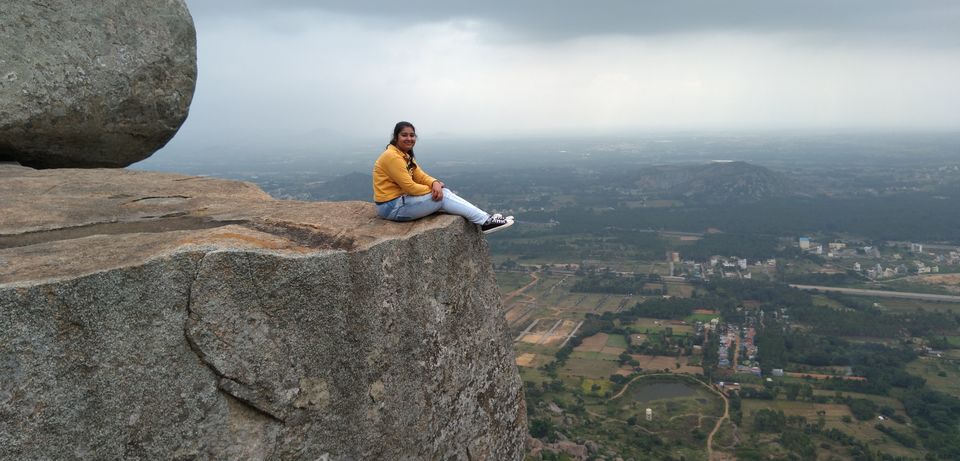 We started from majestic railway station bangalore
That was our meeting point where we board the train to Tumkur
This journey from bangalore to Tumkur was full of fun we played dumbcharats antakshri
After we reach Tumkur we had iconic breakfast the thatte idli there which was epic after breakfast we reached our base point from where the trek has to be started
After clicking the mandatory group photo we started the trek at some point it was very easy and some time it was very steep but by god we cant miss those mesmerising views those butterflies just cant describe in words.
After going through boulder rocks and thorny bushes we reached at the top the view you will get at top 😍😍😍.
All trains and lorries looked like. Lil toys and after spending some time and enjoying some games and having our pot lunch we started descending.
Descending was bit difficult as it started drizzling and path got slippery after 1 hr we reached our base point the sidhgana math
Where we had sugarcane juice and head back to Bangalore
This was one day trip but this trip was one of the best trip i have visited.
For more updates like this do give a follow on insta at @vincy_the_traveller