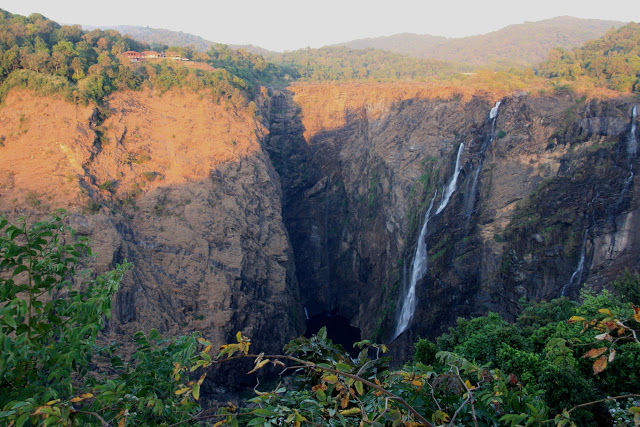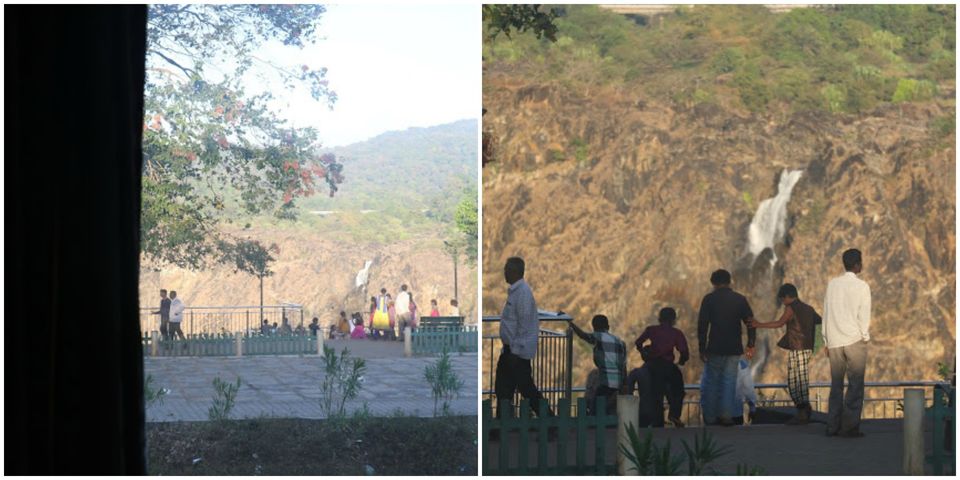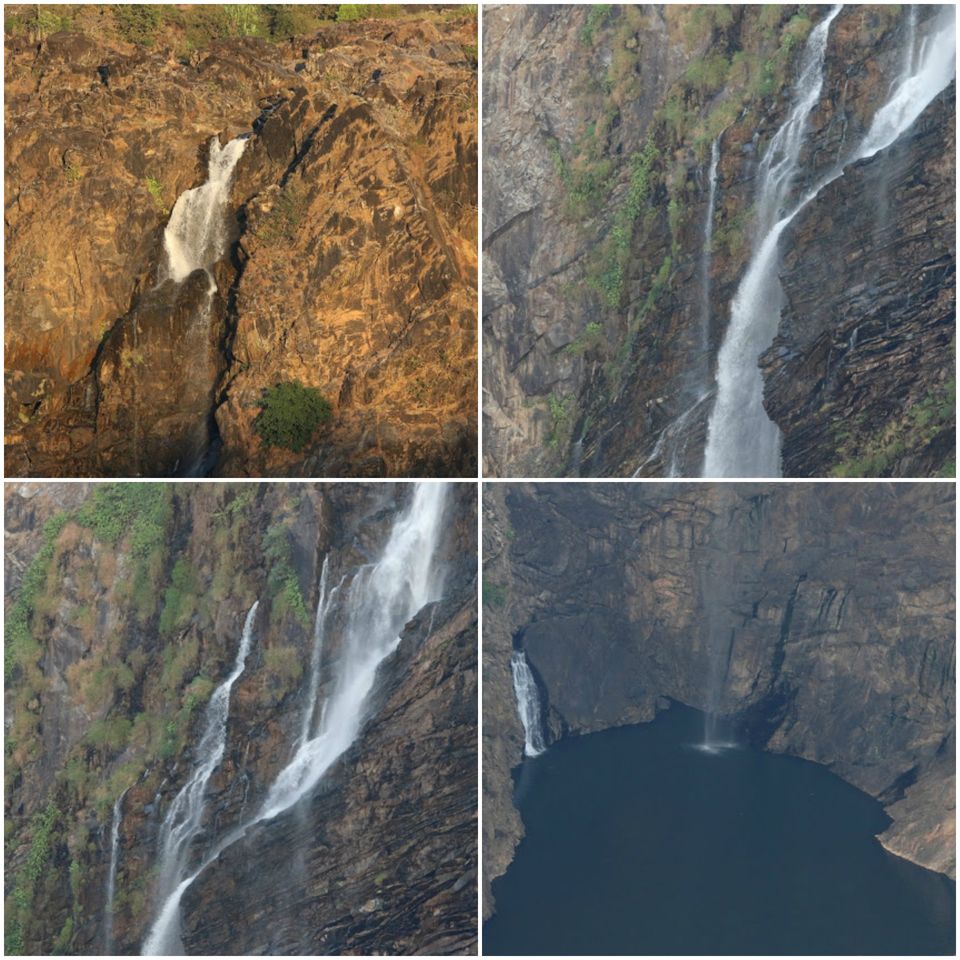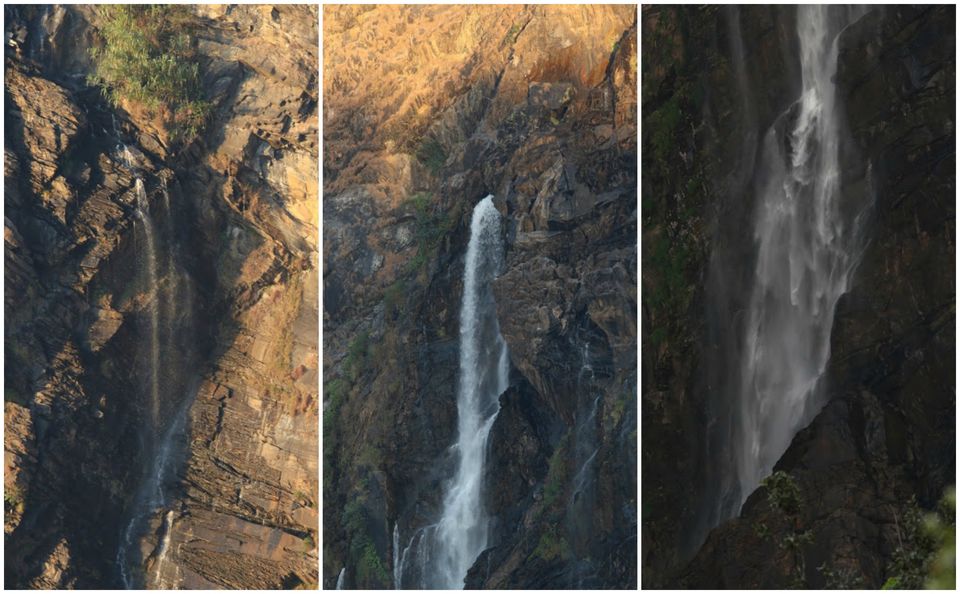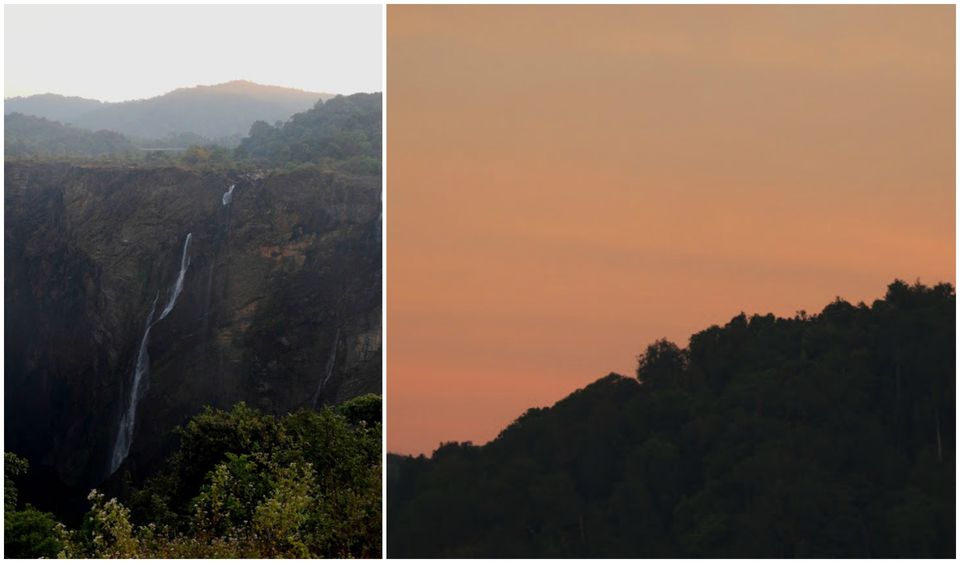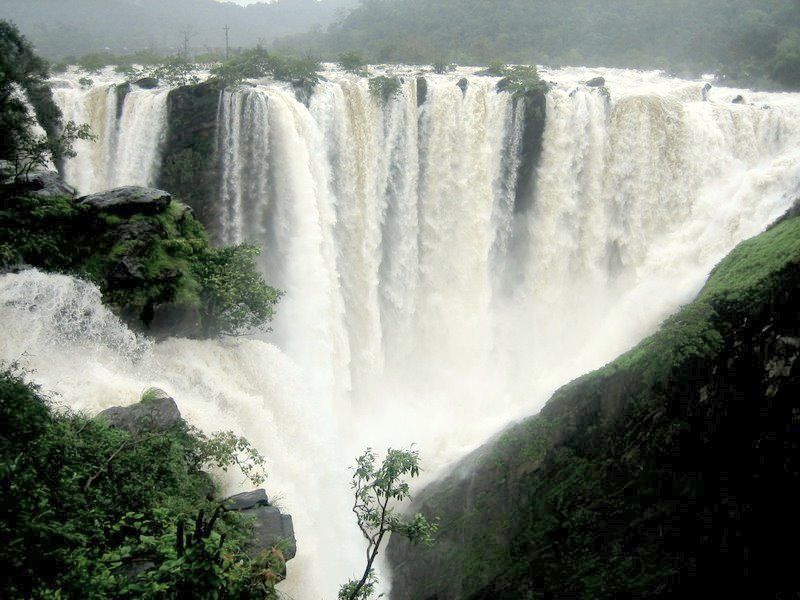 Almost every tourist who has traveled up to Honavar or Shimoga has recommended that one must visit Jog Falls and giving it a miss would be foolishness. I agree to that, but would like to add that you must time your visit too!
The ideal season to visit would be the monsoons of India. Those are the months of June, July and August. The beauty of Jog Falls is at its pinnacle then, almost like a peacock with its full display of feathers! I visited during winters when my kids had winter vacations. All we got to see were few streams of water rumbling down that huge height.
I expected the falls to be dry but not to this extent. I was terribly disappointed. Nevertheless the photography mania in me did not let go the situation. Water or no water, I zoomed in to get some decent captures. Yet another factor to be kept in mind is – afternoons are the best part of the day to photograph the mighty Jog Falls. The falls face west and the setting sun casts some awesome light on the falls.
The next morning I again took some captures and realized how the low light didn't help much. It was a soothing atmosphere with the gurgling sound of the falls, and slightly cool breeze that we enjoyed the most then.
This trip was originally published on i Share