Masala Dosa is probably something that no one would miss out having it when they visit south of India. Although the exact origin of Dosa is unknown mainly because they were invented a long time ago, so long that the recipe for Idly and Dosa can be found in Manasollasa, a 12th century Sanskrit encyclopedia compiled by Someshvara III, who ruled from present-day Karnataka! Now, enough of the history bit. Let's explore the best places to satiate the foodie in you!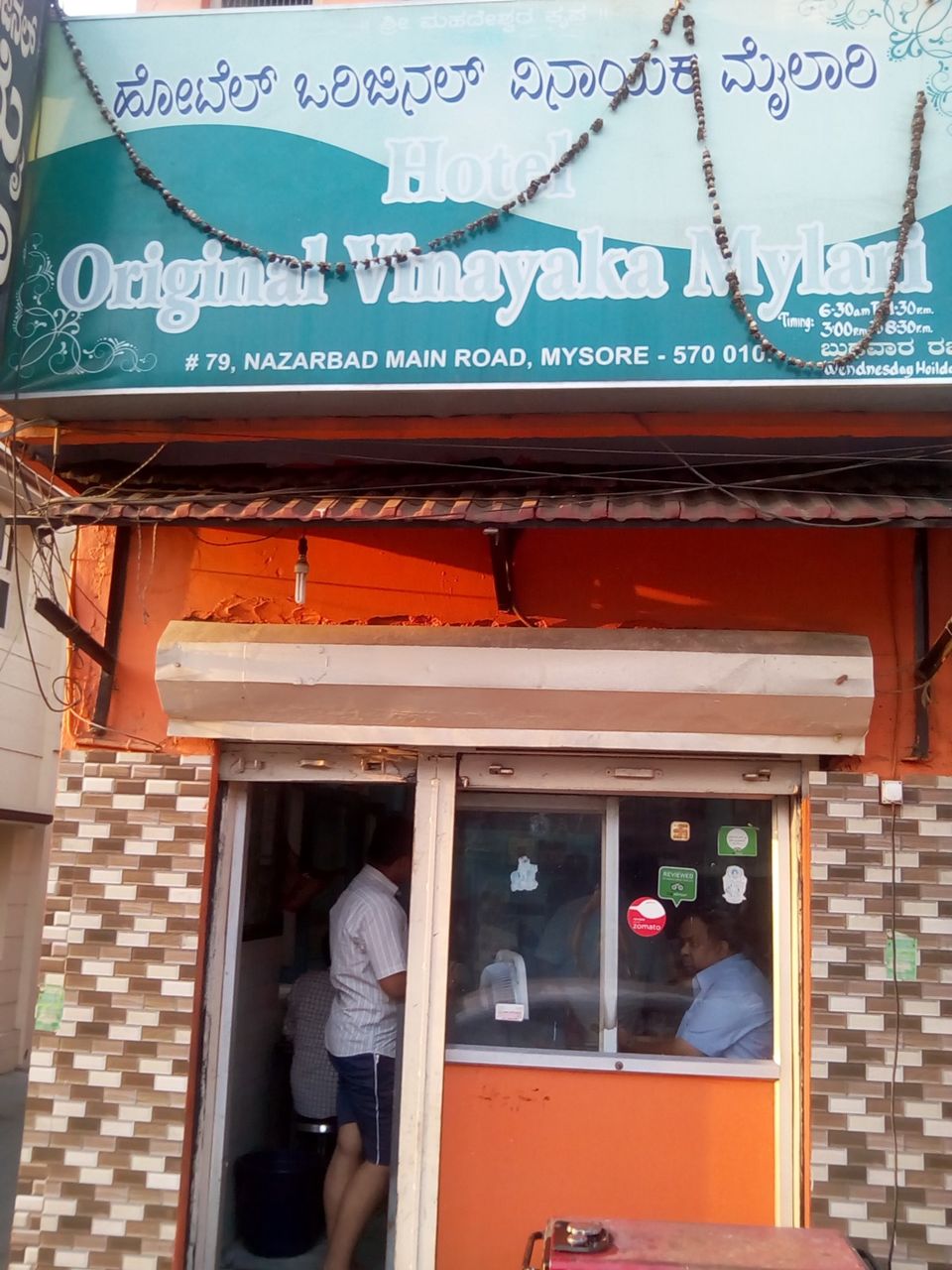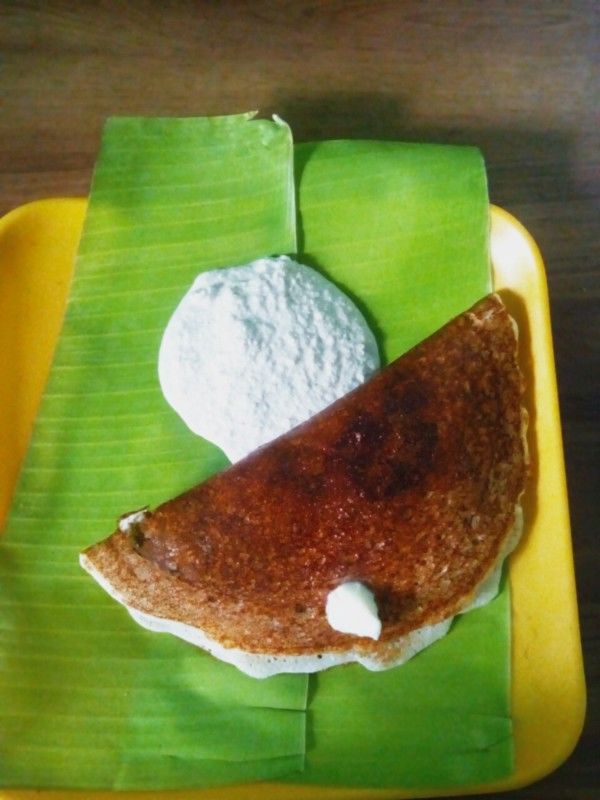 1) Hotel Vinayaka Mylari:

The most popular Dosa place, but here's the catch! There are more than 4 hotels in Mysore by the same name!
So which one's the real deal? Well, there are two on Nazarbad main road in close proximity, and both of them are original. Turns out that Hotel Mylari was run by two brothers who later split up. So as long as the taste is the same I don't mind barging in any of those two and you shouldn't too. The Dosas here are very crispy yet soft, the chutney is almost like grated cotton but tastes very good. It's not too spicy as the other places that follow. A very small hotel with limited seating you might want to reach early at 7am to try it!(Psst: There's one more room on the first floor if you can manage to reach to backside of the building). If you have a big appetite,it's easy to lose count of the number of Dosas you have! Also recommended here is the filter coffee to end your breakfast!
Timing: 6:30 am to 12:30 pm, 3:00 pm to 8:30 pm
Closed on Wednesday | Another one's closed on Tuesday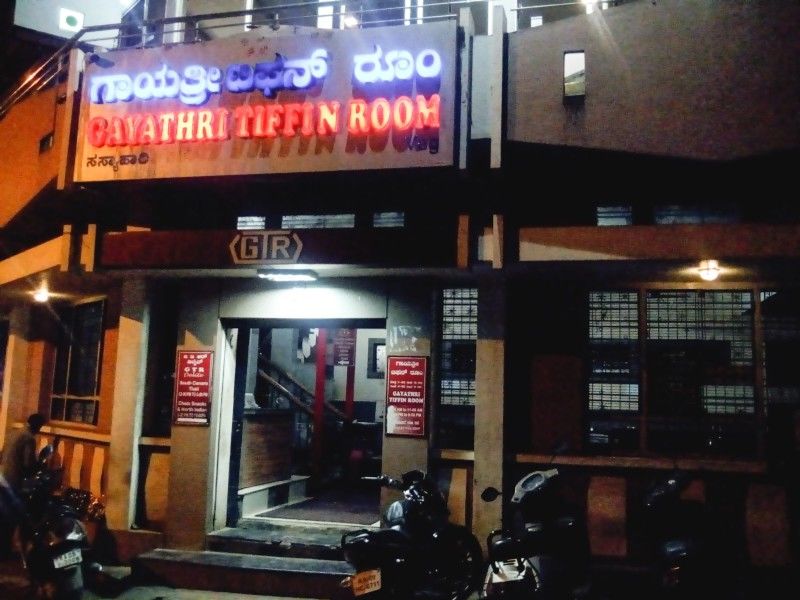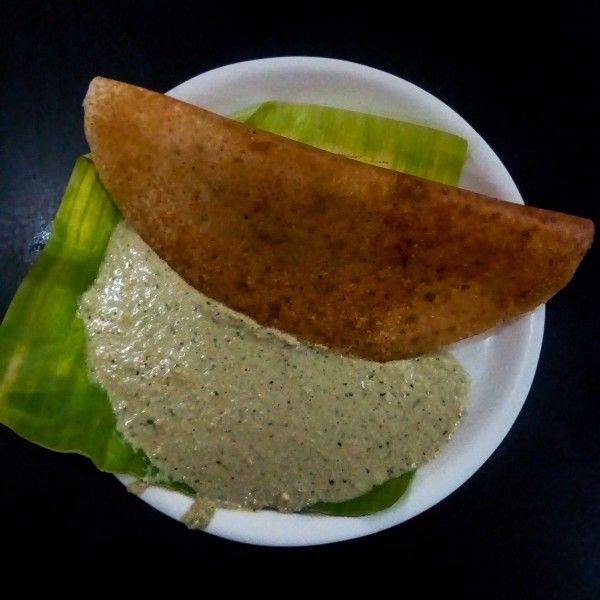 2) GTR (Gayatri Tiffin Room)


GTR is one of the famous hotel known to maintain it's quality and taste over decades. Luckily you can be seated here (if it's not too crowded that is) and they also have space upstairs for families. If you want a quick bite you can buy a token and get your dosas too. The dosas here are soft and crispy at the same time, with the needle slightly towards soft. The coconut chutney here is quite different, alot of them say it's udupi style. The vada is must have to go along with the spicy chutney. Also famous here is the kesari bhath, almost melts in your mouth. One can always use it for rescue if the chutney is too spicy! They serve Dosas between 8:30 to 10:30 in the morning and from 4:00 to 8:30 in the evening. Don't head there to beat your monday blues, it's an off for them on mondays!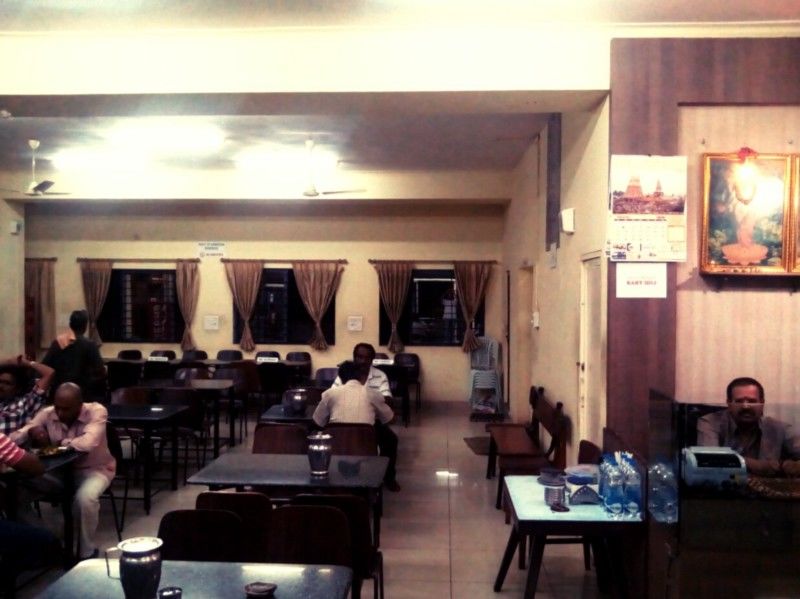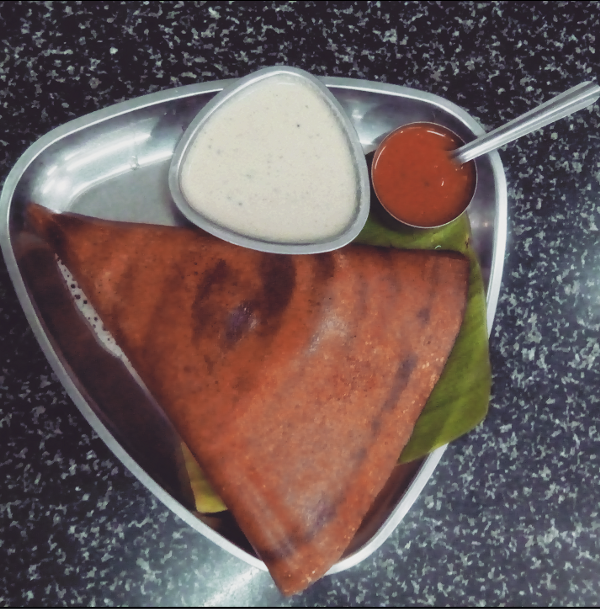 Timing: 08:00 am to 11 am, 1:30 to 08:00 pmClosed on Monday3) Hotel Ramya:
One of the historic breakfast joints of Mysore, it was earlier known as the Cosmopolitan club hotel.This used to be a hangout spot for the rich and affluent at a time. Extra point for the ambience here, you can have your dosas at peace mainly because it is less crowded and large. Known to be a favorite of many sandalwood actors, politicians and famous personalities, don't be surprised if you find someone here.
The dosas here are the most crispy among all on the list. The sambar here is definitely the USP.Also worth trying here is the badam halwa for dessert and vada sambar.Timing: 07:30 am to 11:30 am, 04:00 pm to 08:00 pmHoliday on Tuesday
Sorry we cheated, with so much to try in Mysore 3 is not a fair number!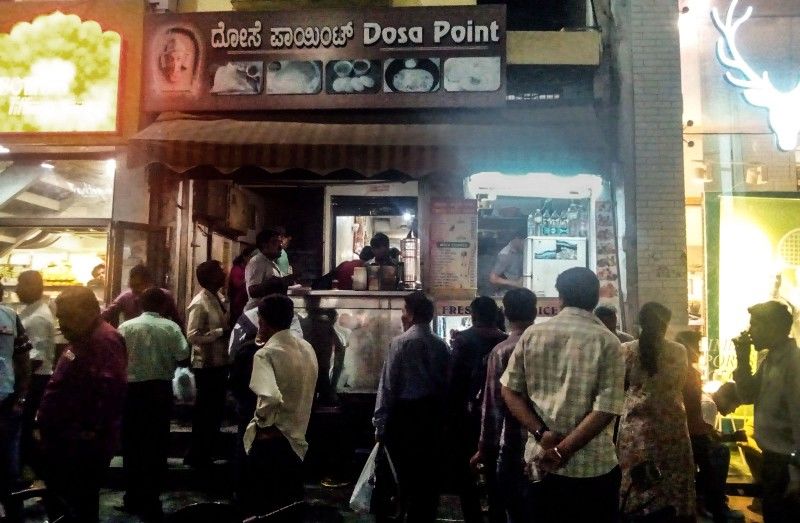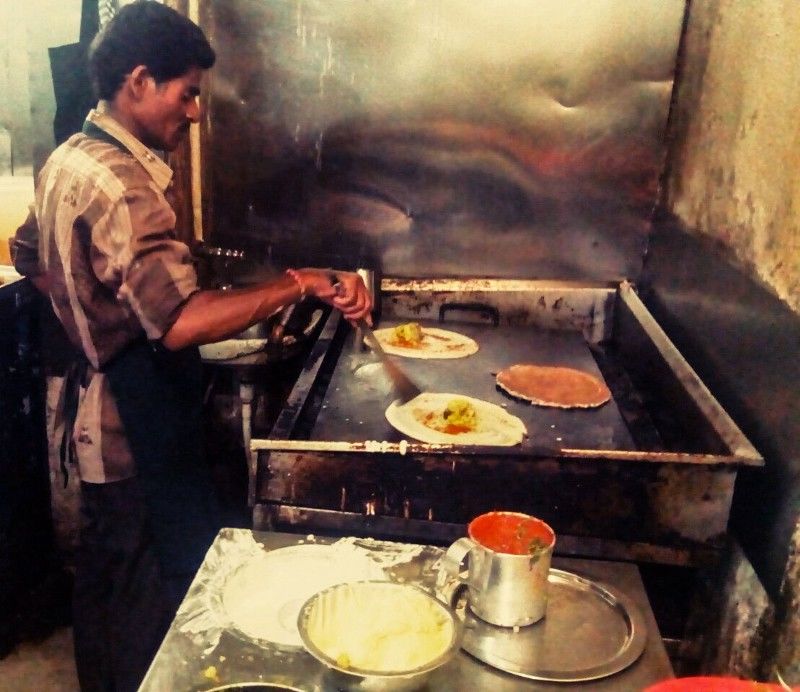 4) Dosa Point- (My personal favorite!)


Sorry, No picture of the Dosa from here, I always end up eating it before I can click! :D
It's also one of the hotspot we cover on our Food tour!
Just like the Mylari, there are lots Dosa Points in Mysore. But here we're talking about the one on Devaraja Urs Road. It's towards the right side end of the stretch and not much a task to find as you can see lots of people in front of it every evening.
It's crowded, small, congested but hey, you get lots of options here unlike Mylari! But of course butter Masala Dosa is the best that they have to offer here. The open Kitchen lets you get a feel of the process of preparation. After ordering one you might have to wait for sometime before you get to dig in, but I'm sure it's going to be worth the wait. Though a Dosa might look like a heavy meal to some, for most of the Indians it's a light snack. And probably that's the reason there are no seating arrangement but you can always come outside and relish the hot Dosas with some fresh air. Also worth trying here is the Open Masala, which is a Dosa with dry coconut chutney powder over it.Timing: 07:30 am to 11:30 am, 04:00 pm to 08:00 pmHoliday on Tuesday
Still here? :)
Frequent searches leading to this page:-
best masala dosa in mysore, famous dosa hotel in mysore, food places in mysore, Best south indian food in mysore, popular food places in mysore