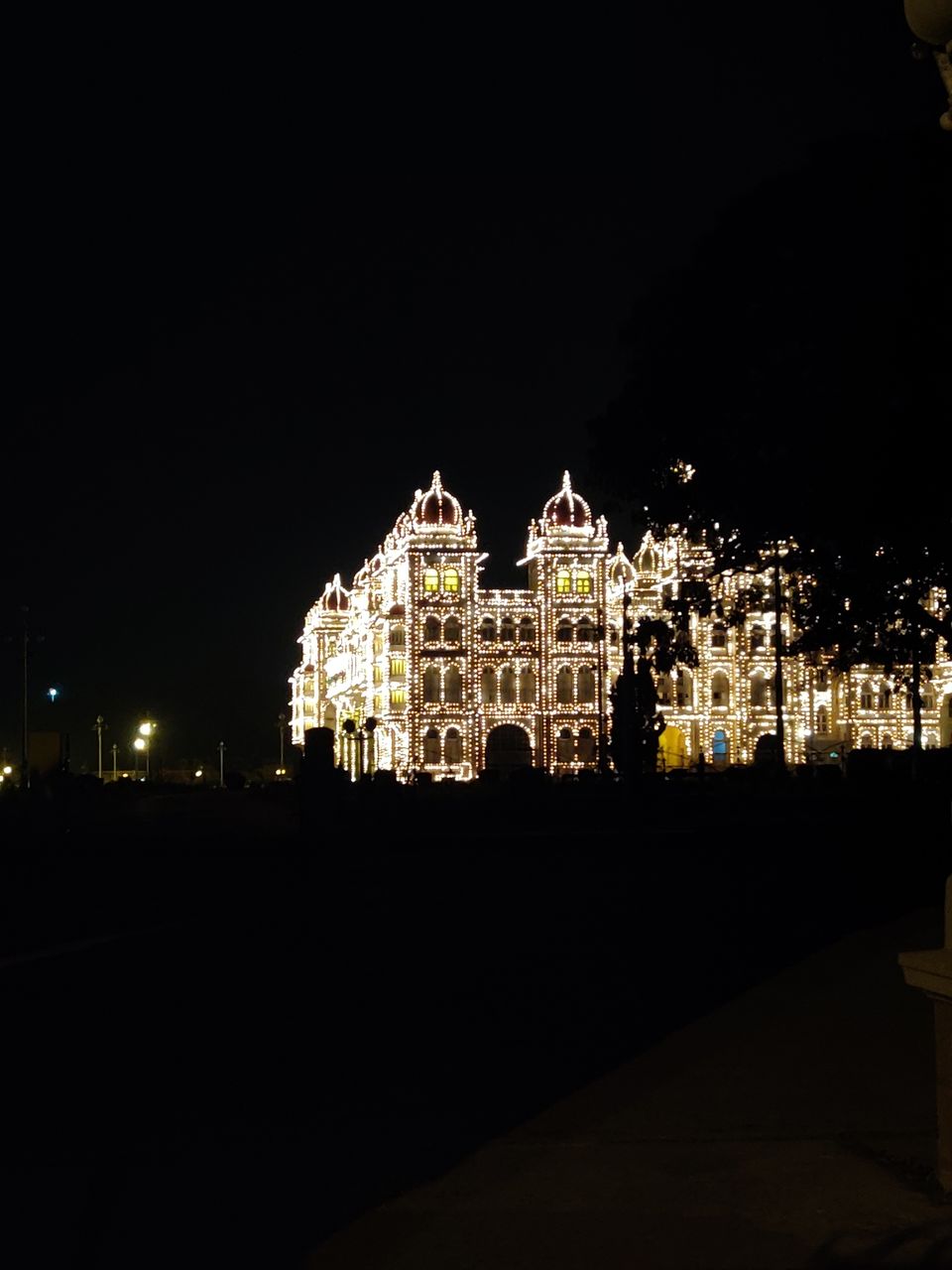 I reached Mysore bus stand at 10a.m. and I walked to our hotel which was 500meters from there.
I was really hungry so kept my bag in the hotel and started to walk around in search of breakfast.
Now here is the first best thing that happened in this trip, I found a small shady place named original mylari.
I had heard of mylari dosa, but since am not a fan of Dosa I was not interested. But I just thought of giving it a try, and the first bite of dosa was so unbelievably tasty that I ate 3 dosa in a row which has never happened before.
After finishing the breakfast I headed back to our beautiful hotel, took a hot shower and relaxed.
Evening at 5p.m I left the hotel and started walking towards the palace road which was not very far. And I believe that you get to know a city only when u walk on the normal roads.
I had little snack there and again started walking and that's when the second best thing was discovered.
I saw a road which was very colorful full of small shops as well as big showrooms with bridal dresses. The street name is deveraj URS road.
So I started walking on that road noticing the variety of collections, and to my surprise there were many jewelry shops which I didn't know Mysore had such good collection. I did some shopping myself and started to walk back to my hotel. And while walking we just hit the palace again and there it was the most glorious thing I have ever seen, the palace was breathtaking with all the lightings.
Headed back to our hotel by walk, where I had a luxury dinner by the pool watching cricket on a big screen with some drinks.
And then back to room to have a good night sleep.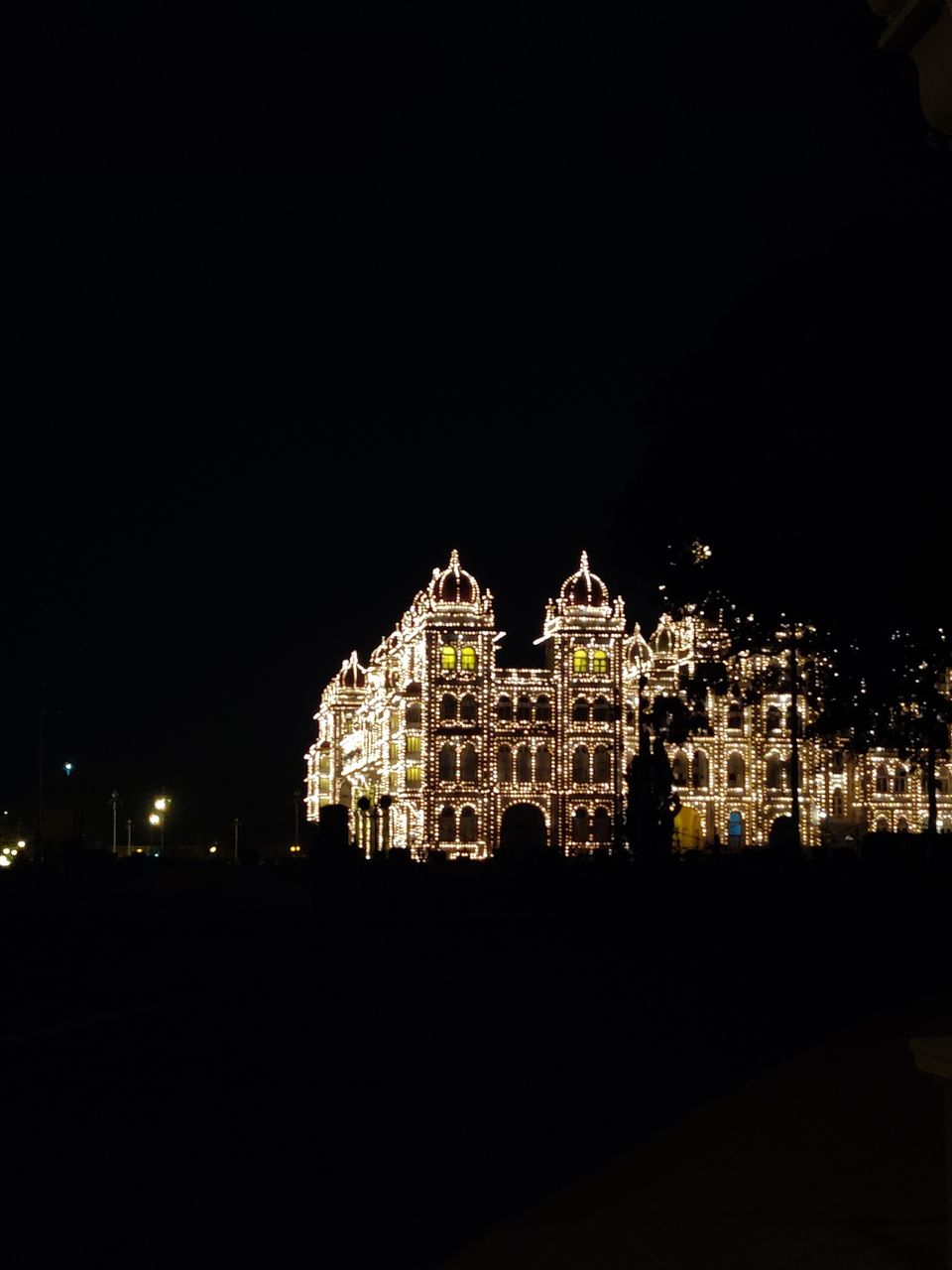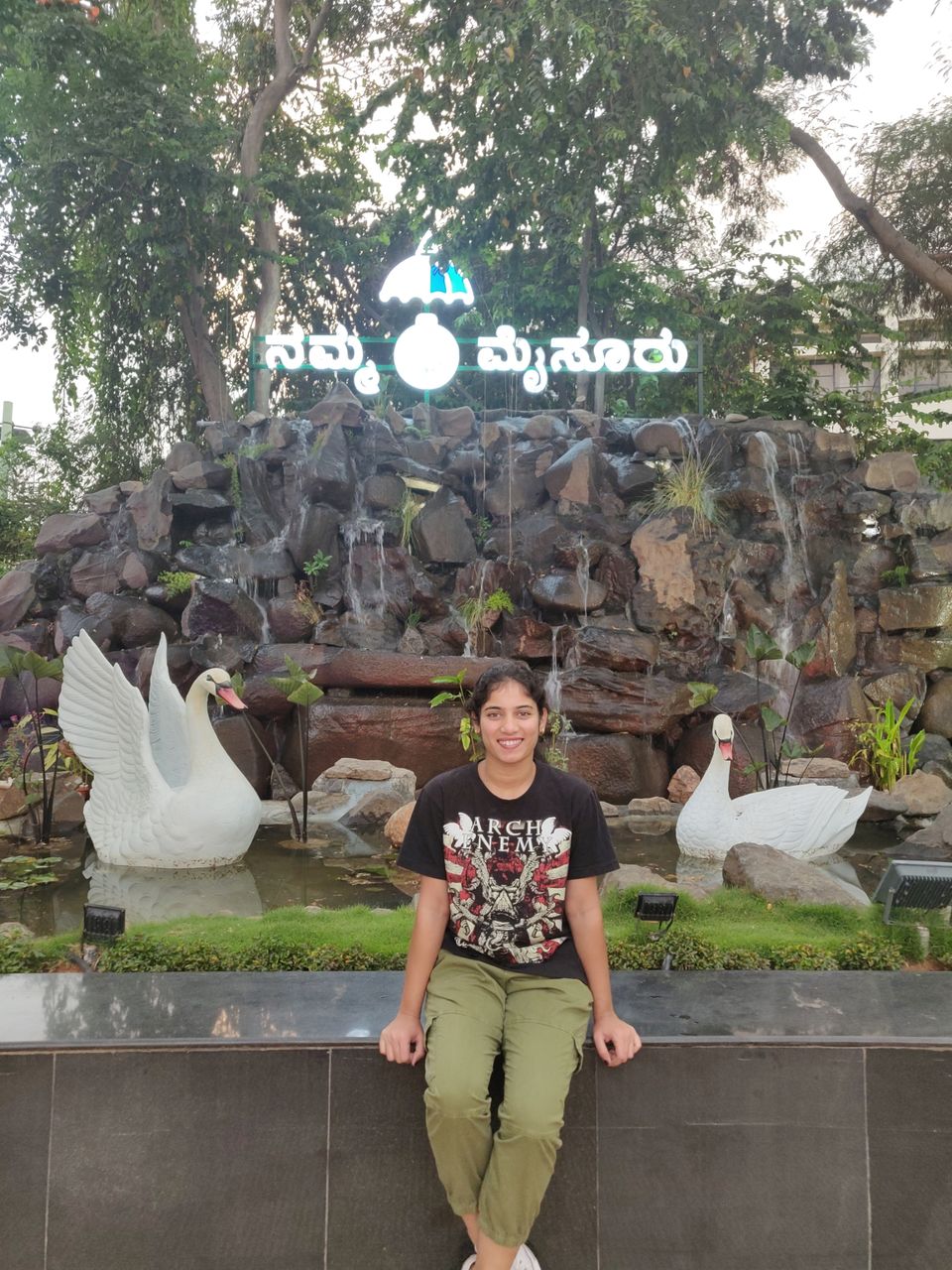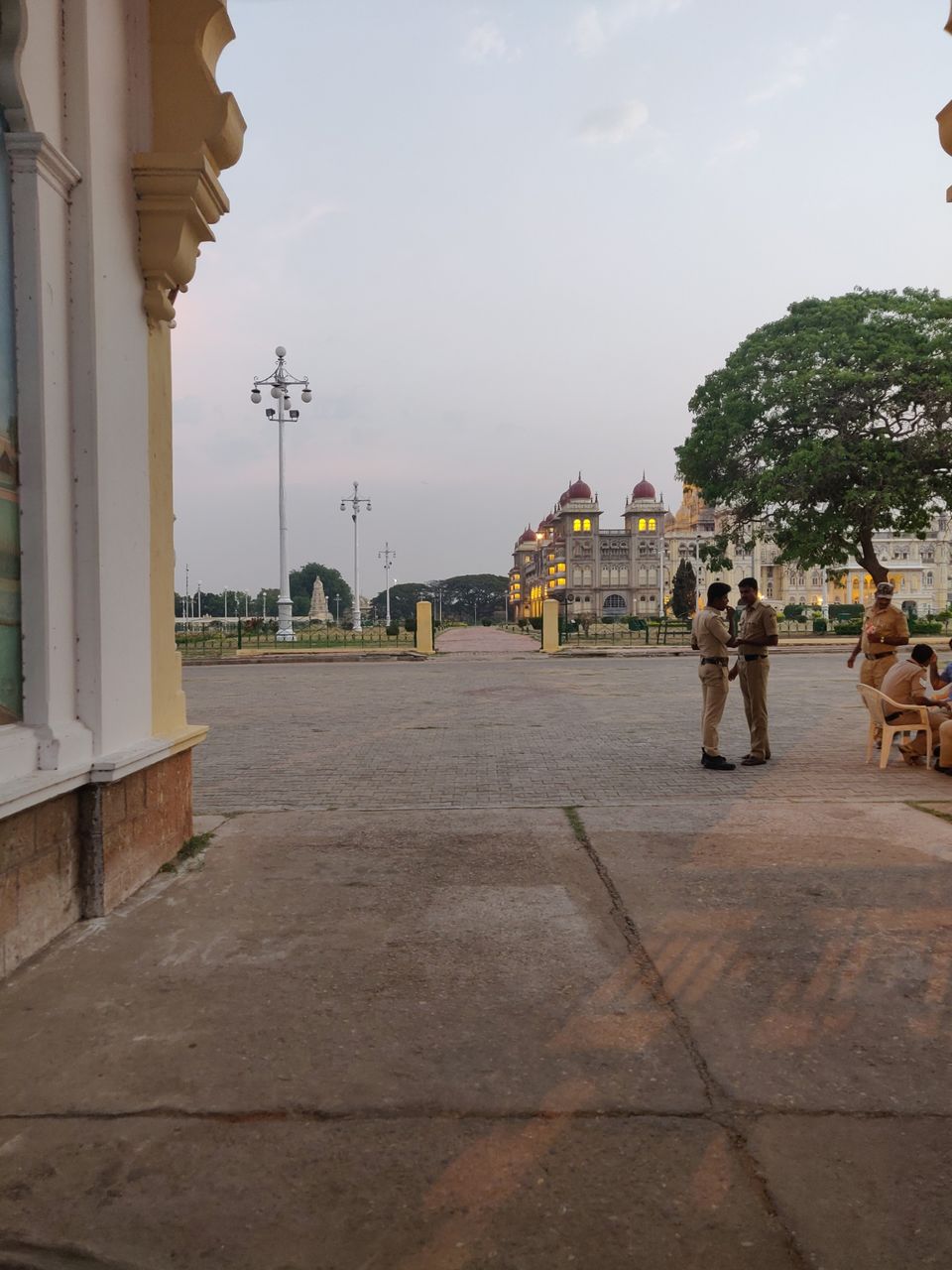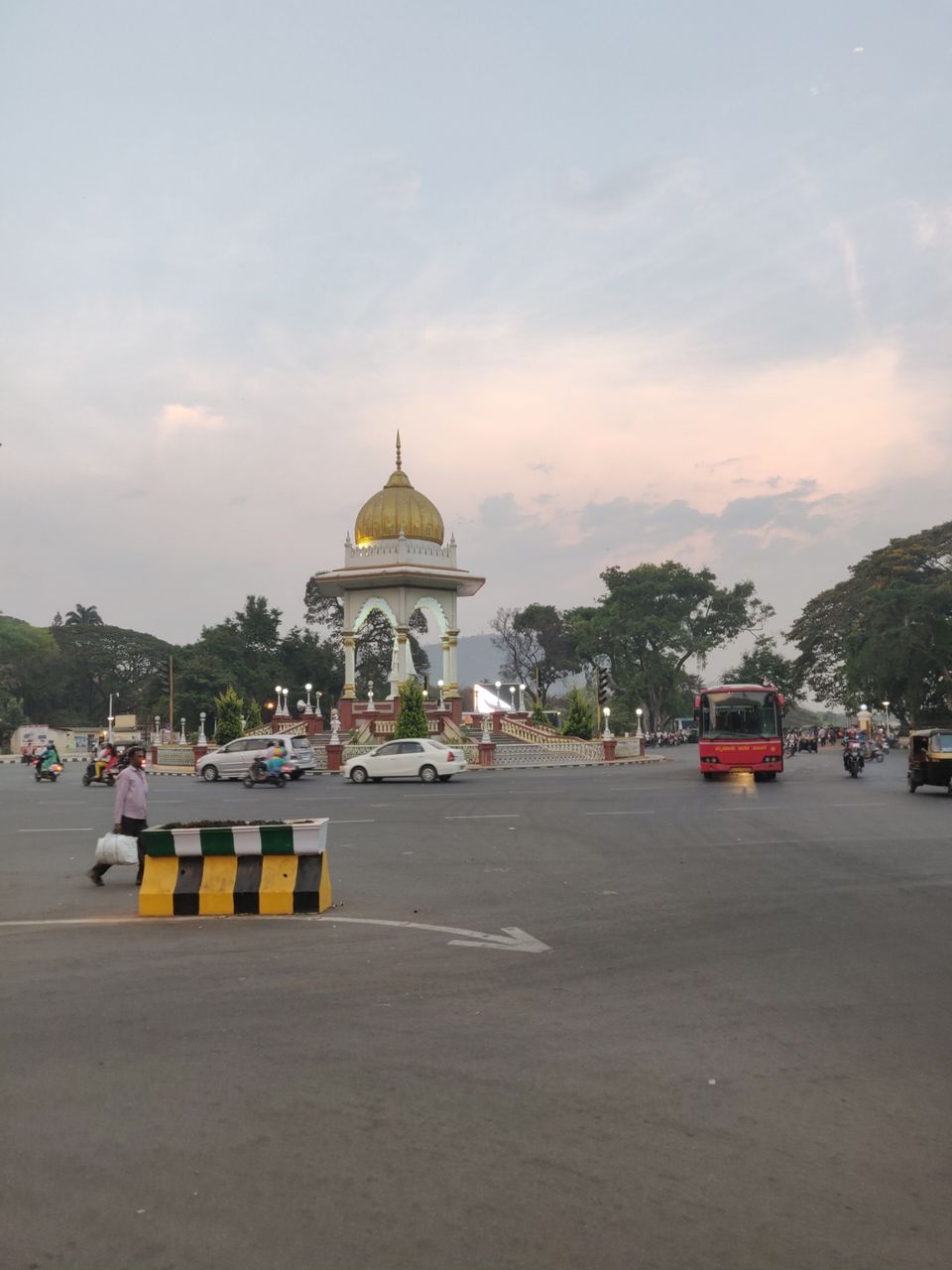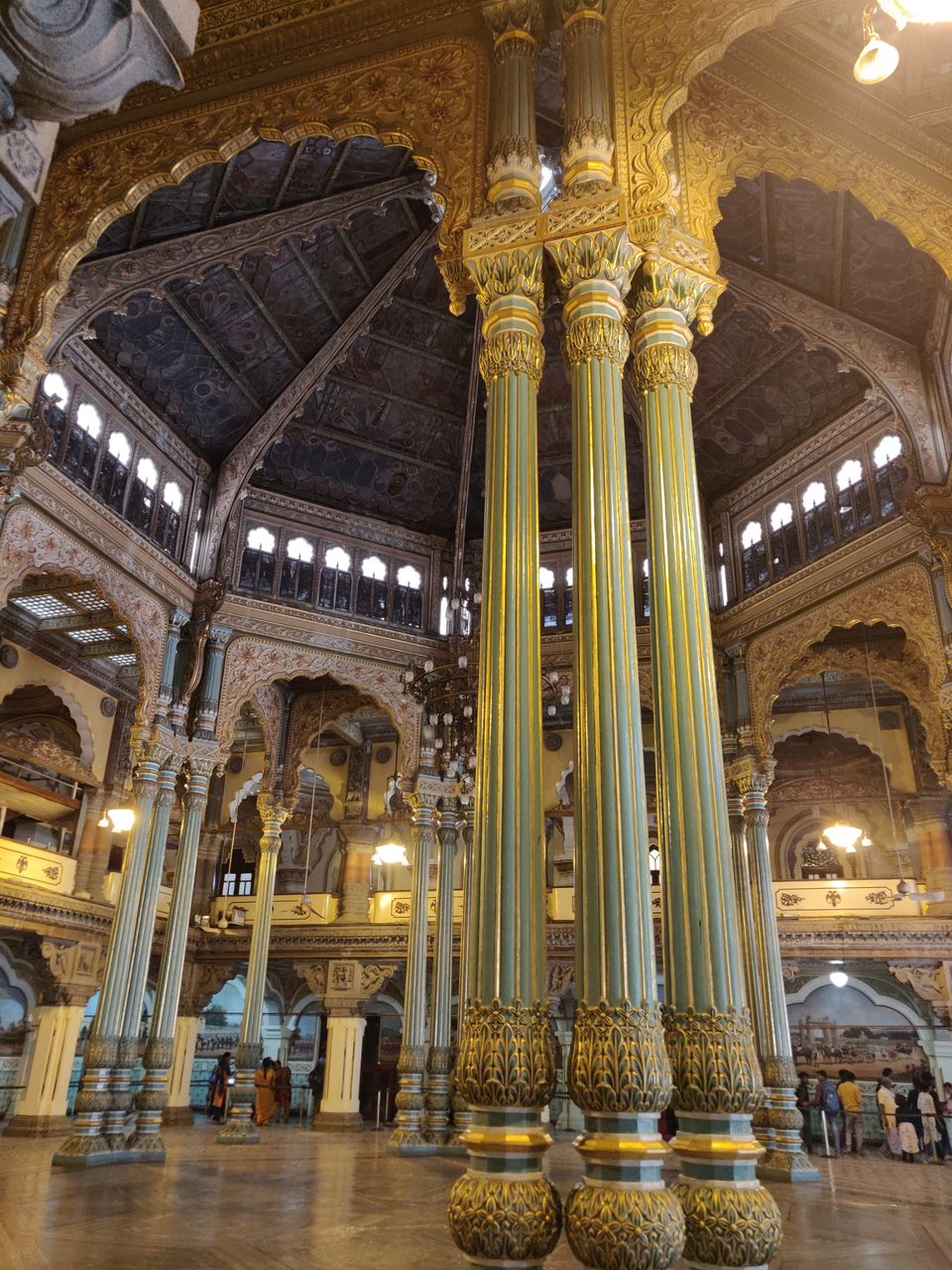 The second day was more of relaxing, we woke up and had a good buffet breakfast provided in our hotel.
We went to the pool and chilled for a while and then it was time to check out.
After check out we had our lunch near to the bus stand in a restaurant named gufha, the food there was just ordinary but the ambience was very good.
After which we got into an airavat bus to Bangalore and we reached back in 4hours due to the traffic on Sunday evening.