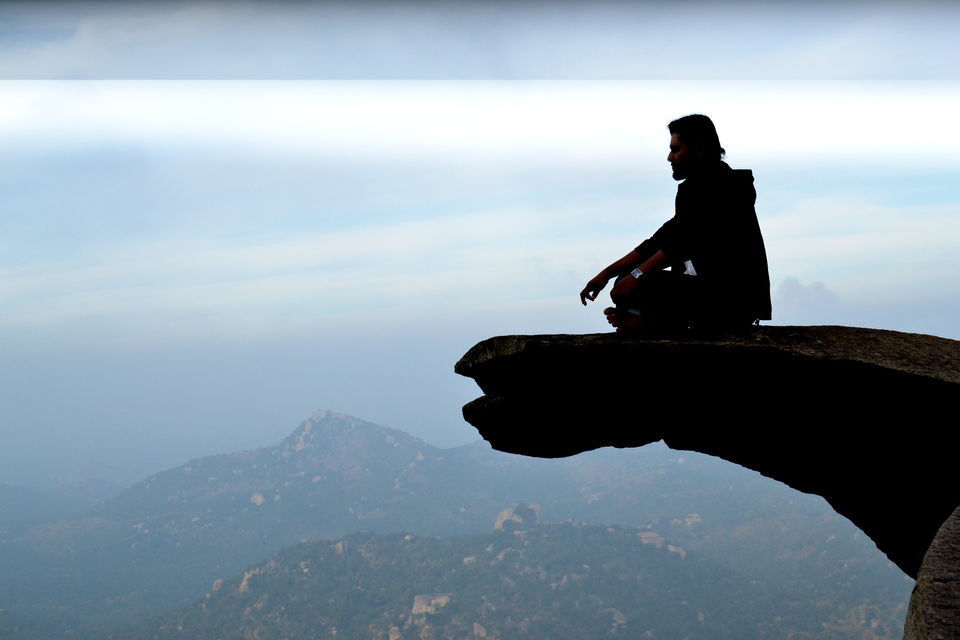 I didn't want to spend my new year in some pubs or party places. So I thought about going on a ride on the last day of 2015. I contacted my 'nanpan' Lyric to join me. Left work at 10 PM, and went to bed after messaging my co-rider that I would meet him at 2.00 AM at our rendezvous point. My pillion rider, Alwin and I reached the pre-planned meeting point at 2.30 AM. We started around 3.00 AM and the visibility was 10 mtr. Both the bikes were moving slowly through NH7. When we reached Yellahanka, we saw that the policemen were blocking the road and not allowing riders to pass by and we were no exception. So we had to ride back around 1 KM but didn't lose the hope.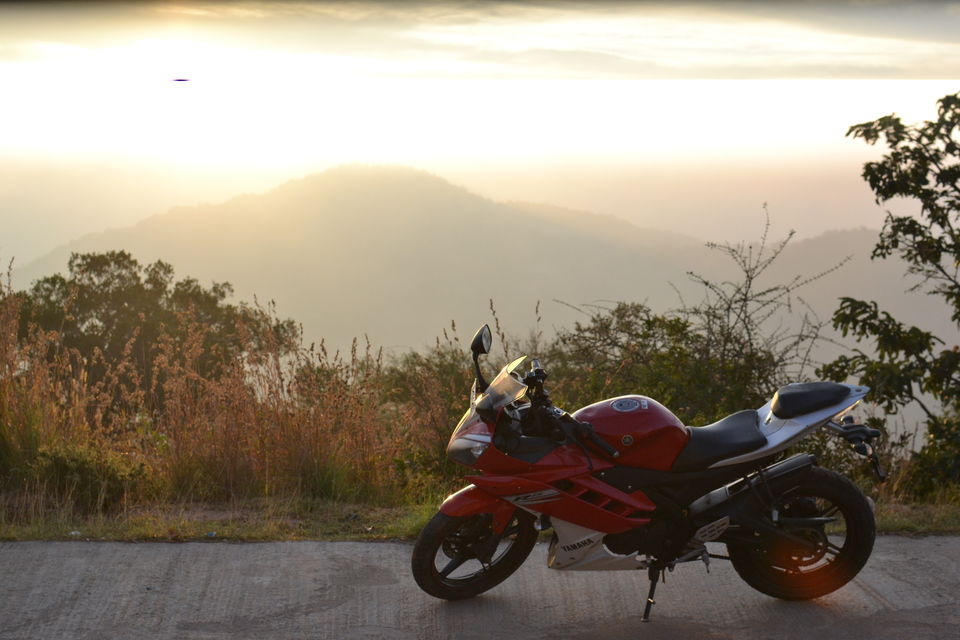 My pillion rider took charge of Google maps and we made a strategic plan in night- "How to avoid these cops and reach our destination". :D So we investigated and found a parallel route through the villages--> Navaratna agrahara--> Kundana -->melekote--> Shampura --> Avalabetta Hilltop. Some places were scary, still we were enjoying the dark ride through the woods. The cemented roads upto the top of the hill was a surprise. Yes!! Finally we did it.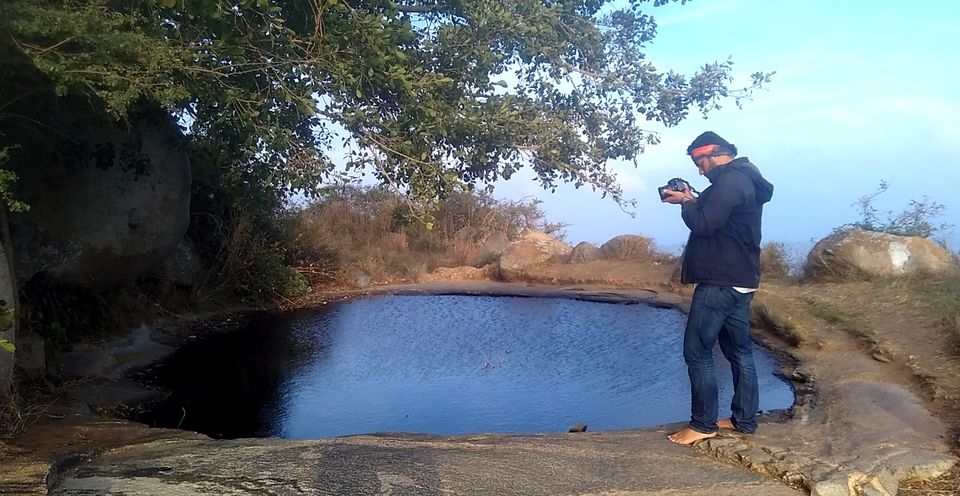 For explorers and adventurers, the place offers sufficient opportunities for climbing, bird watching or simply learning about its mythology. Avalabetta often referred to as Avalakonda (in Telugu), this place is at best known to the people of surrounding villages. It has a wide plateau full of trees and shrubs. A good population of monkeys too live in the vicinity. To the east, a tall Mantapa stands like a sentinel. Years ago the only way to scale the hill was to take a trail covered in bushes. However, there's a good road in place now.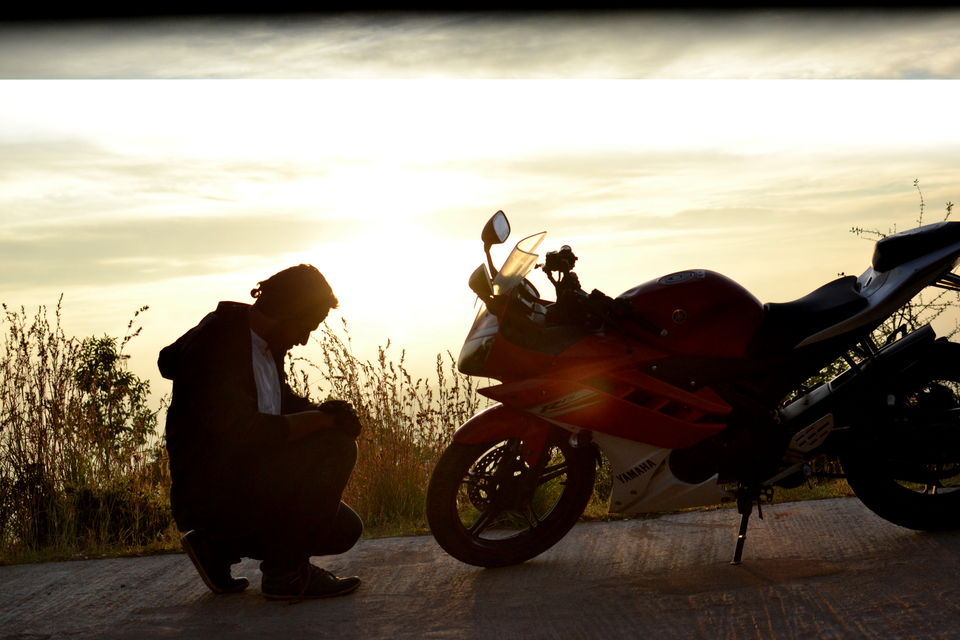 Avalabetta is not crowded as Nandi or any other tourist places in Karnataka. Hardly 8 to 10 people were there when we visited and the timing was the best part. Suryabhagwan welcomed all of us with a warm touch in the chilled morning. I bet you won't think about anything else while seeing the pointed rock beside the pond. Speechless! Scary though!