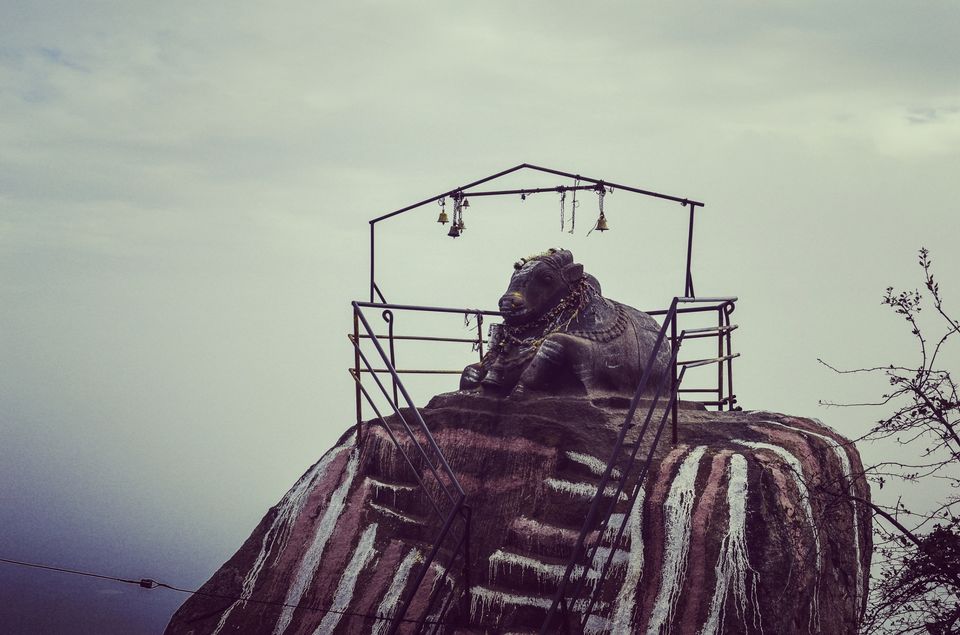 Shivagange/Shivaganga is a well known Hiking and Pilgrimage center near Dabaspet. It's around 60km from the bangalore. Peak of the mountain, is at 1300 mtr from MSL,Will give u a bird eye view of the nearby cities and make u feel like u are above the clouds.
How to Reach :
It will be a good short bike ride plus a hike from Bangalore. You will find a board "Way to Shivagange" after covering 50 - 55 km from Bangalore towards Tumkur in NH4. You can also hire a private cab or convenient transport if you are coming in groups. I doubt there is any public transport available to this place.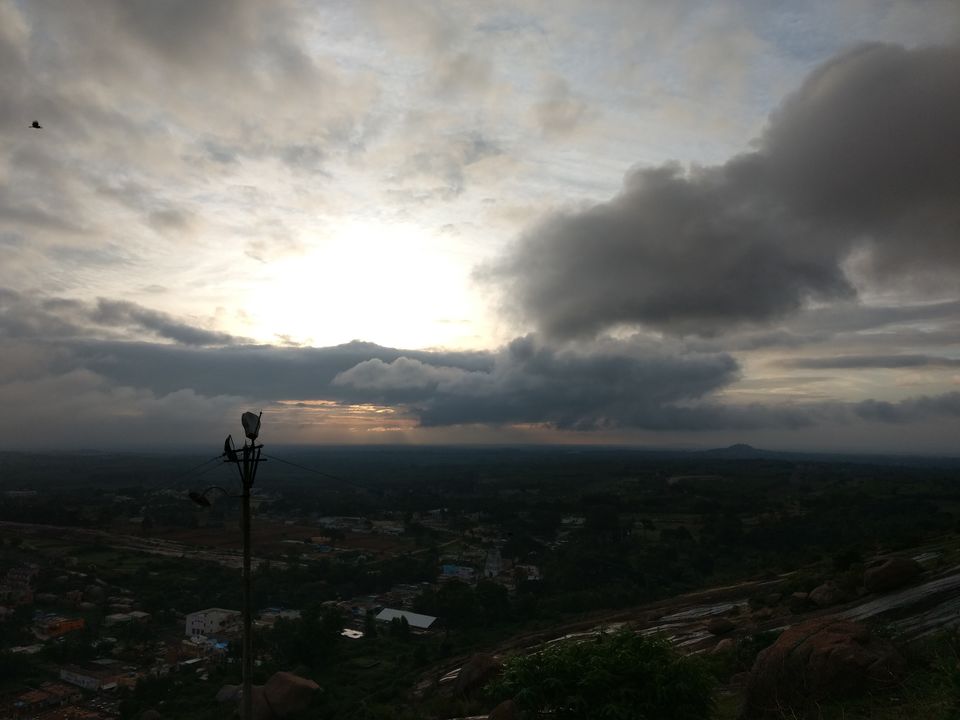 Leave bangalore at around 5 5.30 in the morning to reach the base by 7. The climbing is not that steep and there are steps to climb up. There are proper cement steps till Gavi Gangadhareshwara Temple. After that the steps are mostly carved out of stones.
Reaching the base early will make sure that there is less crowd and will give you an opportunity to witness the sun rise and enjoy early morning beauty of nature.
Once you start climbing, you will get multiple temples on the way including, Gavi Gangadhareshwara Temple.. Patal Ganga Temple, Shiva Parvati statue etc. You will know you have reached the peak once you reach big Nandhi statue.
You can find lot of Monkeys, who will be ready to attack you for your snacks. So, Beware of your belongings. The monkeys can open your bag and check what all you are carrying.
Once you reach the peak, You will feel that chill wind on your face and beauty of clouds. Hide and seek between Clouds and the sun will be one magical thing.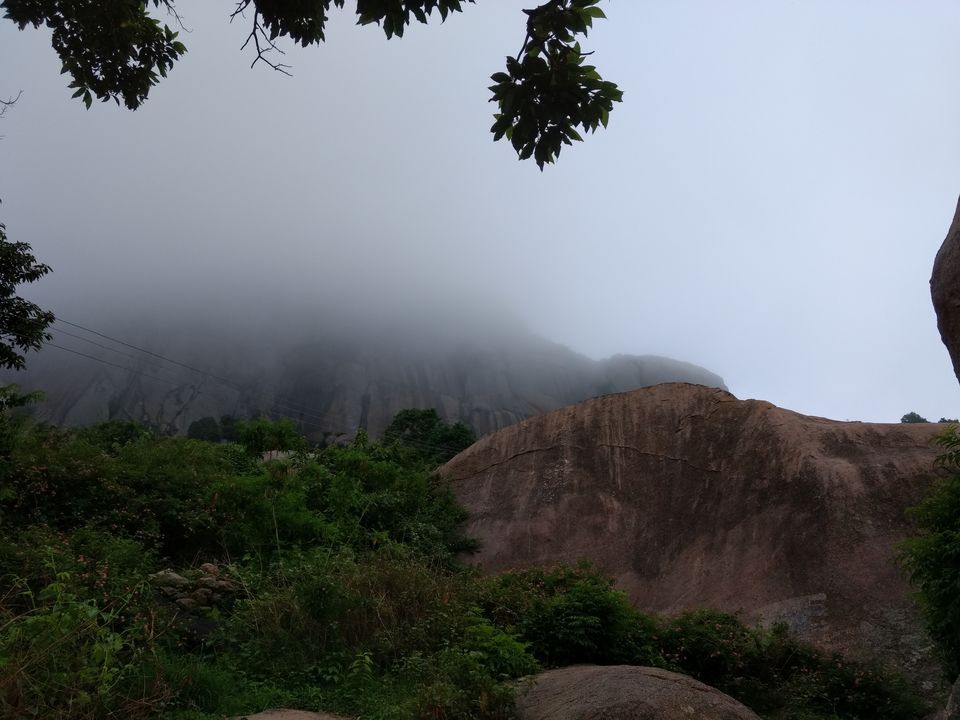 Being an easy trek and very convenient one, People visiting this place over weekend and holidays has increased a lot these days. It, in turn, is increasing a lot of garbage. Local authorities should take care of this to keep this place more beautiful.
This place has some history related to it. It is said that Hoysala Queen, Shantala committed suicide from this peak. Hence, the point in peak is known as Shantala drop. It is said that Shivappa Nayaka built a Fort here, which is now is in Ruins. Magadi Kempegowda also improved the Fort and Temple they say.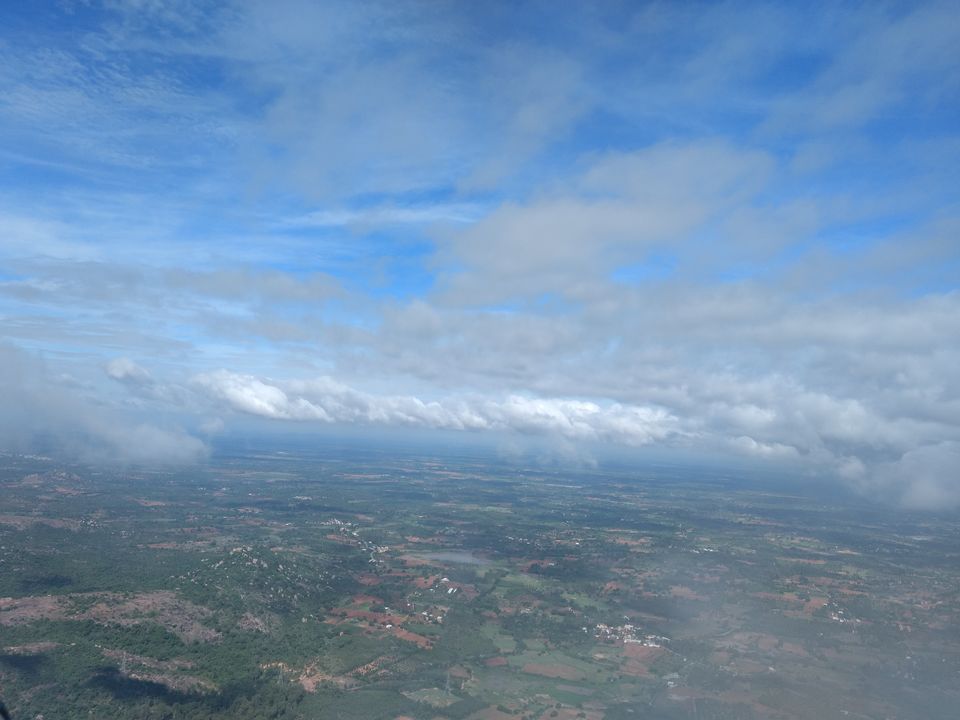 After climb down, you can head to Pavitra hotel in Kyatsandra for Yummy idli. The hotel is famous among the people for the Idli Vada.
Try idli Vada with butter.
It is 70-80km drive back to Bangalore from there.
Things to carry: Water Bottle and some light snacks
Expense : Less than 500 Rs
There are no proper toilets. Keep that in mind.
Make sure you start early and finish early. Otherwise, you will have to face heat of sun. Once the crowd starts coming in, the steps will be congested. Overpopulation problems you see.. :P