My lust for travel began long back, when I was in school. Blessed with a mother who loved exploring new places, I had a gala time traveling around the country for most of my childhood and adolescence. The urge to explore new cities and towns followed me to adulthood. After exploring a major chunk of the country (with only 6 more states to go), I feel I am in a position to narrate my experiences to others who wish to travel extensively.
Although I have mostly traveled in groups and with friends, solo travel is something that I have found most enriching. Unfortunately, till recently, I had traveled solo only to cities such as Mumbai, Ranchi, and Ahmedabad, and that too, mostly because of work.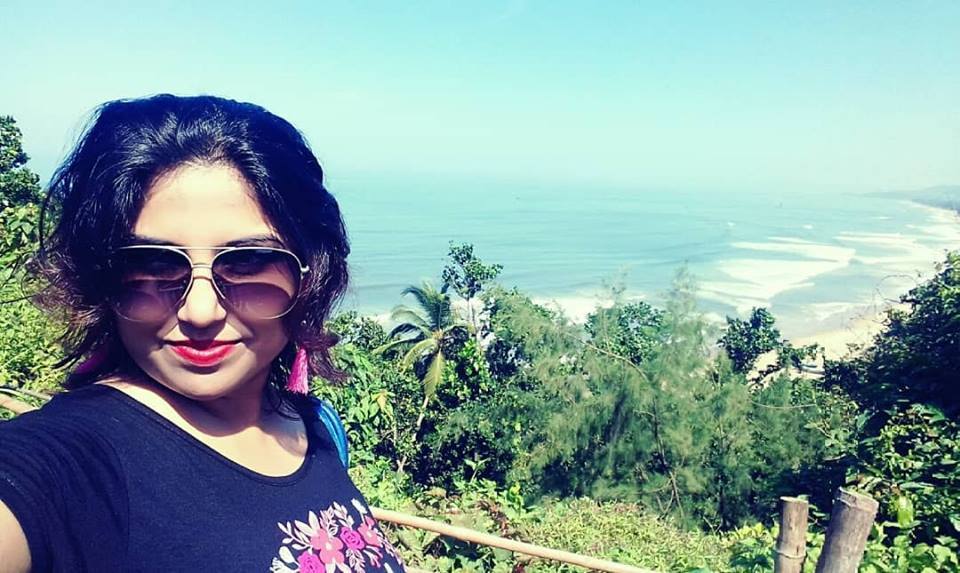 Thus, I was ecstatic when I decided to travel solo to a place as beautiful as Gokarna. The trip was, however, not meant to be solo. Owing to a friend's inability to join me for the trip due to a family emergency, I had to plan solo at the last moment. However, I was definitely not disappointed. The following are some anecdotes from my Gokarna trip that I felt like sharing with my friends:
A Woman Soloing on a "Bandh" Day
What's that one nightmare we all like to avoid? Planning a solo trip in advance and then realizing the day before that there is a nationwide strike on the day of the journey. I had booked bus tickets in advance and was scared I may not reach the designated boarding point at the scheduled time. Redbus assured me that the bus would not be canceled. To be on the safer side, I tried reaching the spot early. To my disgust, I found app cabs were not plying. Local autos, too, were overcharging. I hired an auto with a reluctant driver who charged me 130 rupees for a ride that usually costs around 30 rupees. His logic? "Madam, hamara bandh toh 6 baje tak hai." The "bandh" was, however, supposed to last till 3 pm. The driver realized I had a bus to catch and turned into his creepy self. His lusty elbows brushed against my breasts, as I tried getting in the auto, because, I guess, a woman's breast is everyone's business, and a lone woman's breast is public property. The feminist in me wanted to slap him and get off. However, as there were hardly any autos on the road at that time and as I was all alone, I decided to be the quintessential Indian woman who ignores molesters instead of raising her voice (Shame on me for that). While he reached the destination soon, he did not leave an opportunity to ask me if I would like to have some "chai paani," as there was still time for the bus to arrive. This time, as I handed him the fare, I mouthed a few colorful expletives, including a few involving his mother and sister. The driver did not mess with me anymore and scooted.
The bus to Gokarna arrived on time, and I thought my troubles had ended.
Gokarna- Beautiful and Spooky. Day 1
The bus reached Gokarna at 9 am, and I was upbeat about my first solo experience at a place other than a city. The auto drivers in Gokarna were far less creepy. I had a bed booked in a 6-bed dorm at Zostel, and as soon as I mentioned Zostel, one of the drivers came forward and said "100 rupees only." That was a little too much for a 2 km journey, but I gave in.
Zostel is perched on a hill a few blocks away from Gokarna Beach and is a little isolated. It looks more like a mid-budget resort than a hostel. They let me check in early. The first thing that strikes one as one enters Zostel is the breathtaking view of Gokarna Beach. One can hear the roaring waves from the terrace and the in-house eatery, Mantra Cafe.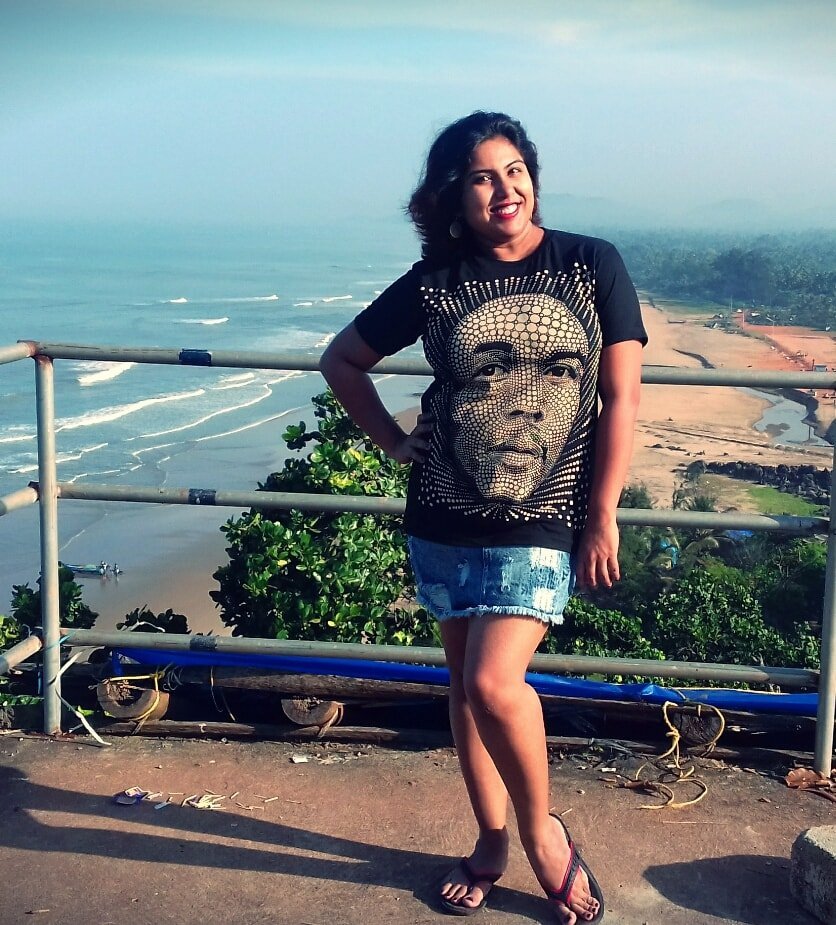 I had booked a bed in the ladies' dorm and shared the room with 4 perky 19-year-olds from Symbiosis, Pune, and a mature 30-something from Bangalore. The group of 4 were mostly busy with their guitar and their nocturnal adventures at the beach. The 30-something, however, had a deeper story to tell. She turned out to be a techie who had worked with a reputed MNC and had quit her job a year back to travel across India. I was glad I found someone like-minded.
After a sumptuous breakfast at Mantra, I ventured out alone towards Kudle Beach. It was a 20-minute walk from Zostel, through a silent path, flanked by greenery. The last leg of my walk was interesting, as it consisted of a mini-trek of sorts through an uneven terrain.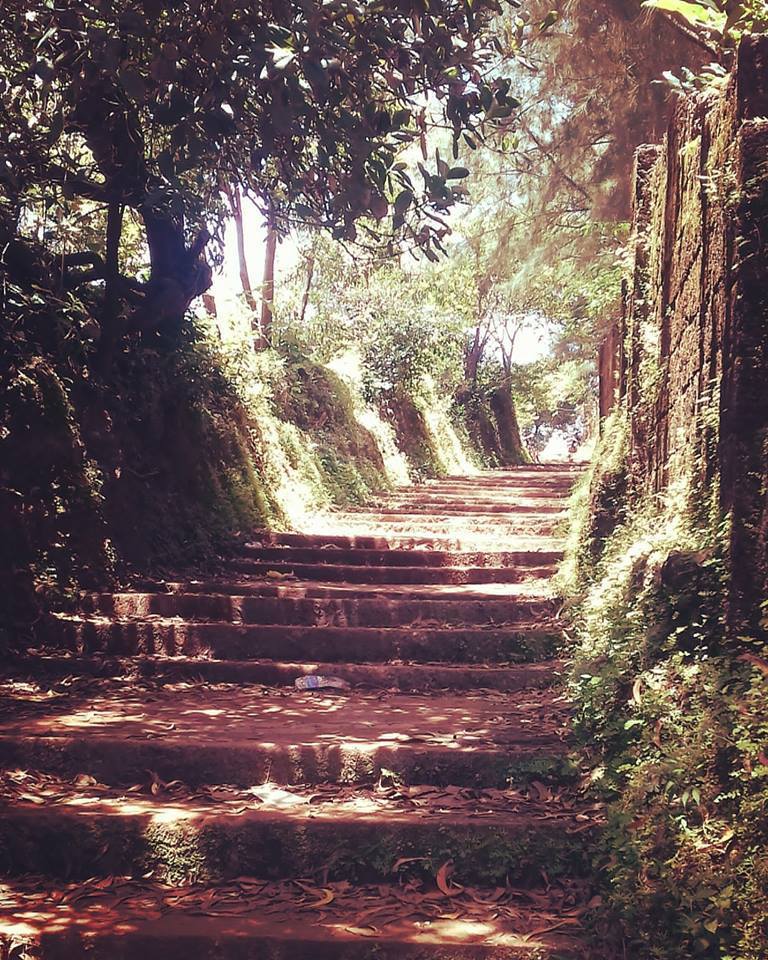 As I reached the beach, I found a shack to my right. The shack turned out to be La Pizzeria, which, according to me, offered one of the loveliest views of the sea. The waters reached the stairs at the entrance. After spending an hour munching on a Nutella-banana cake and soaking in the gorgeous view, while exchanging flirty glances with two cute boys at the next table, I decided it was time for me to leave.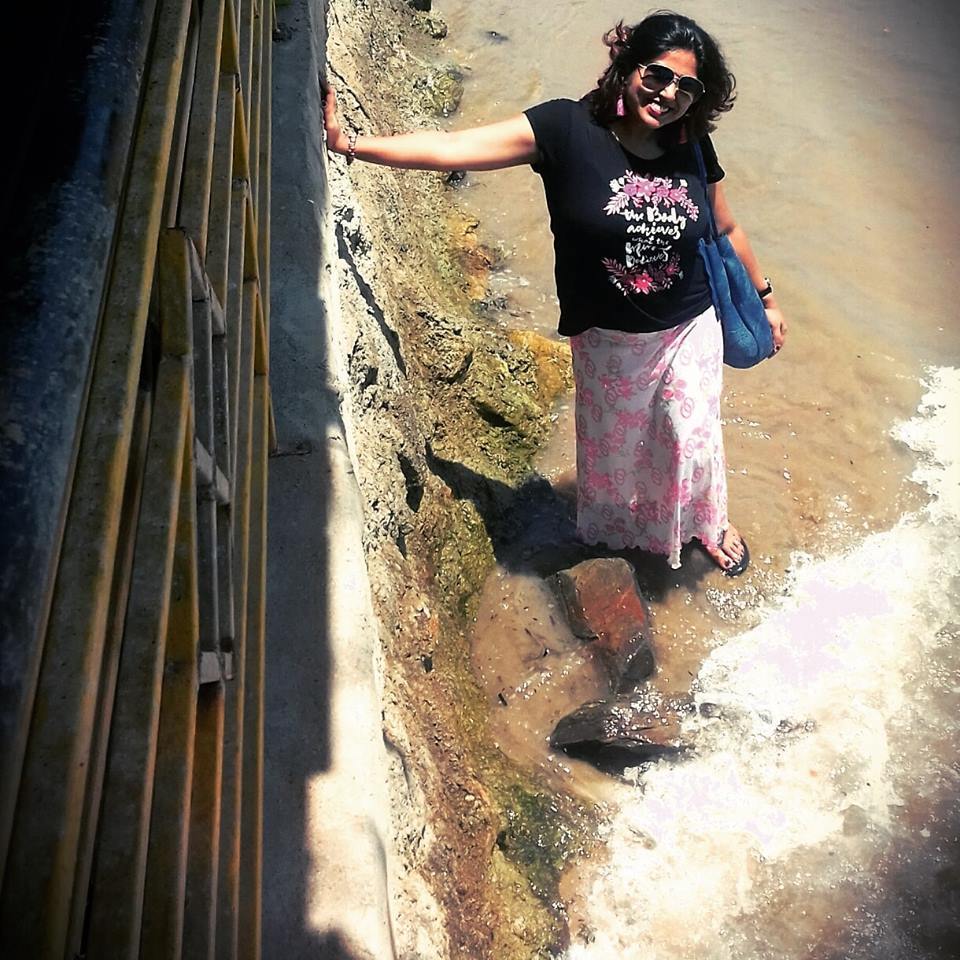 My way back to Zostel was marred by one incident (which I believe is common in that area). At a deserted stretch on the way back to the hostel, a man on a bike stopped and asked me if I wanted a ride on his bike. I said "No" politely and tried to look calm. The best part was he left without harassing me anymore. The scariest part was my phone had zero battery and had conked off. I reached Zostel within a few minutes and shared my experience with my roommates, to which they said they too had experienced men following them on that stretch and on the beaches. This was a dampener to my otherwise beautiful day in Gokarna.
My day ended with a visit to the Mahabaleshwar Temple and a bit of street-shopping.
Gokarna is Beautiful. Day 2
The next day began with a beautiful view of the beach and a few gorgeous clicks of the misty morning.
At breakfast, an overzealous Zostelite decided to convince me to accompany him to a beach trek. He was a solo traveler from Mumbai. I had other plans though. I was supposed to visit Om Beach, Gokarna Beach, and some of Gokarna's best-known cafes.
Om Beach was pretty, and I had another traveler click some nice photos as I posed to my heart's content. After a casual stroll on the beach, I decided to spend some quality time at Namaste Cafe, which I had heard a lot about. I was relishing my mushroom sandwich and apple juice at the cafe when a traveler seated at the next table initiated an interesting conversation. He was a biker from Chennai and had been biking solo to various places for about a week. He planned to travel to Goa next and asked me if I would like to join him for dinner that evening at Namaste. Much as I wished to continue the conversation, I decided not to be too adventurous, as Om Beach was a decent 4 km away from Zostel. I bid this hippie goodbye as I ventured towards Gokarna Beach.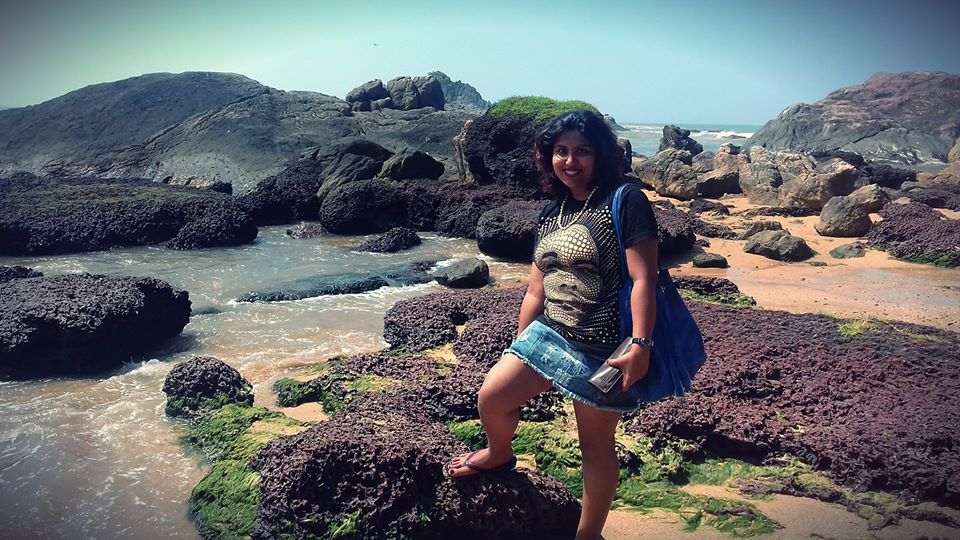 It was hot and I spent a few minutes at Gokarna Beach, before realizing that a few priests were performing some puja at the beach, wearing dhotis above their knees while they stared at my short skirt. What an irony! I missed Prema Restaurant, as it was getting very hot, and went back to Zostel.
I watched one of the most awe-inspiring sunsets from the Zostel terrace that evening. After a brief chat with a French Zostelite (I had caught him smiling at me the previous day too) at the terrace, I had a cozy dinner with my new roommate, a girl with a serious expression and a work laptop. The other roommates had checked out that day and I was already missing them.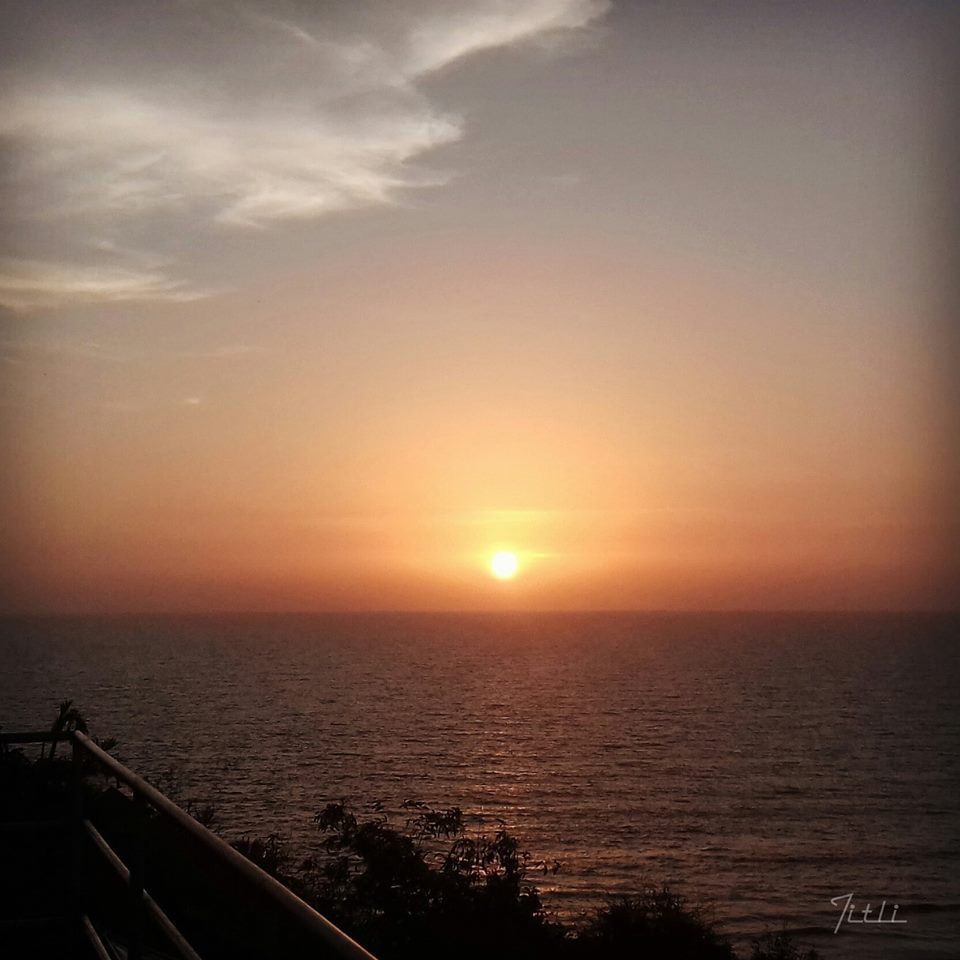 A Dreamy Morning and a Harrowing Journey Back. Day 3
Day 3 began with me soaking in the misty morning on the terrace again. I was greeted by a new Zostelite this time, a 30-year-old animator from Mumbai, soloing just like me. She seemed chirpy and had plans to bike to Murudeshwar.
I had a chatty breakfast with two Zostelite friends and checked out that morning. My new friend from Mumbai and I chilled in the common room, clicked some quirky photos, and had a light lunch at the White Elephant Cafe, near Kudle, which had an awesome view and was fairly empty that afternoon.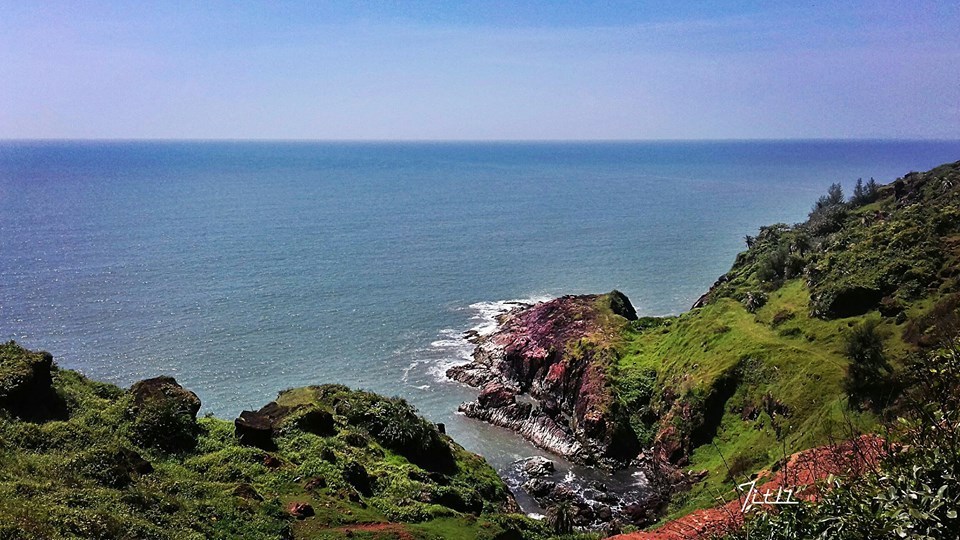 Following the lunch and the chitchat session, we decided to explore the meadows surrounding White Elephant. We were glad to find a hidden spot, a short hike away, with a gorgeous view of Kudle. After clicking some awesome photos, we headed back to the hostel.
I left for the boarding point early, as most shops were closed due to Ganesh Chaturthi. Following a light meal at a decent South Indian restaurant, I waited for the bus to arrive at the designated spot. My wait turned into worry as the bus did not arrive on time. I called up and was asked to reach a petrol pump that was about a km away from the designated spot. I was dumbfounded at their lack of professionalism. At 7:30 pm, a man on a bike reached the spot and asked me to get on his bike, claiming he was a bus staff and that the bus was waiting at the petrol pump. I was on my guard and refused to get on his bike. The audacity of the bus staff enraged me. I had paid a decent sum to book a seat on a bus that would reach the bus stop and not some isolated spot. The man arranged an auto for me (which I had to pay for), after I raised an alarm. They took me to a shady petrol pump, where the bus waited for more passengers. The only explanation I got from the staff (visibly drunk) was that it was Ganesh Chaturthi and the bus driver would not drive to the market (I did not get get any further explanation). I was also told I was the only passenger from that point and that the other passengers would board the bus after a few stops. Feminist or not, that night, I had to take a tough call. At one point I wished to cancel my ticket and get back to Zostel for the night. However, getting an auto would have been tough at that time. I decided to wait, and by God's grace (or by Ganapati Bappa's grace, I guess), a young couple boarded the bus soon. Thus, the bus carried just 3 passengers (including me) for about 10 minutes, through an isolated, dark stretch with no lights.
The Takeaway
My harrowing experience ended soon, as more people boarded the bus. I reached Bangalore the next morning.
Thus, my 3-day trip to Gokarna ended on a bittersweet note, with me gaining a few like-minded friends and adding another feather to my cap. However, I also learned that a woman is not safe anywhere in India. A solo woman traveler is not always looking for a man's company, and people need to respect her boundaries. Soloing is not a placard screaming "I am here to get a boyfriend."
However, I will definitely not let the bitter experiences outdo the awesome time I had in this breathtakingly beautiful place called Gokarna. With its lush greenery and blue waters, resembling the jaw-dropping terrain of Ireland, Gokarna makes for the perfect budget-friendly weekend trip from Bangalore. Here's to more such trips!!! Gokarna rocks!