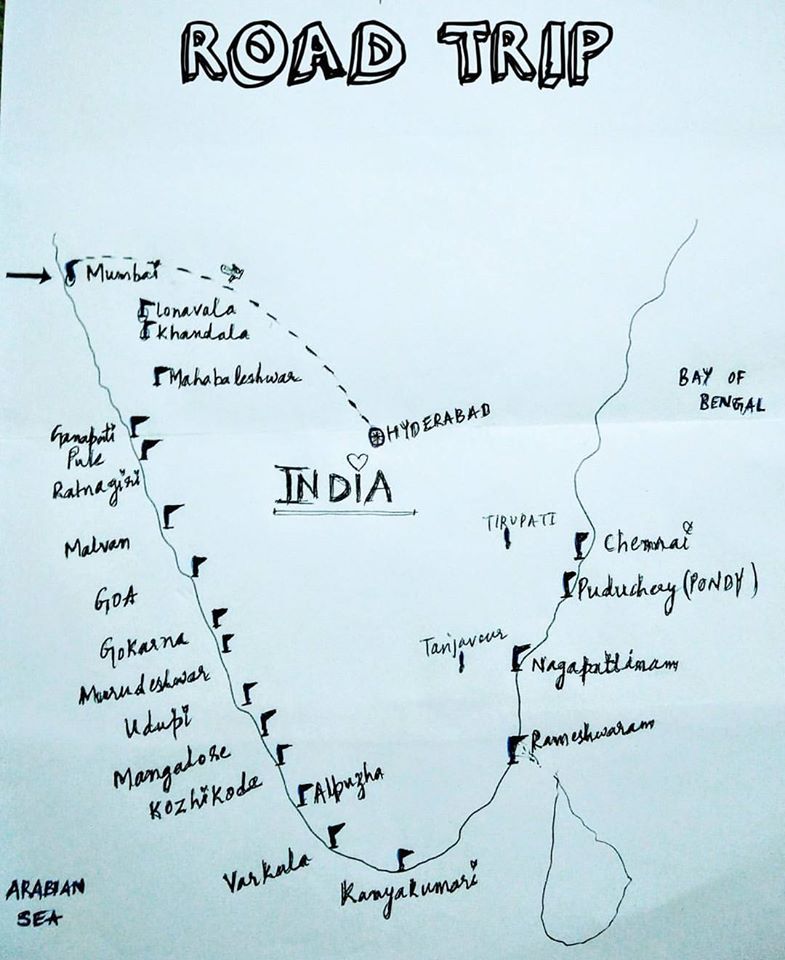 VLOG LINK:
"https://drive.google.com/file/d/0B2T0zW_W0VjZek04VFRsSEo3MnM/view?usp=drivesdk"
As a traveller, I always ignored South India because of my love for Mountains. This time I wanted to try something new and it was then this idea kicked off in my mind.
I didn't want to travel solo, so I took My Bike with me and it turned out to be an epic Road Trip of My Life.
(I live in Hyderabad but started this journey from Mumbai)