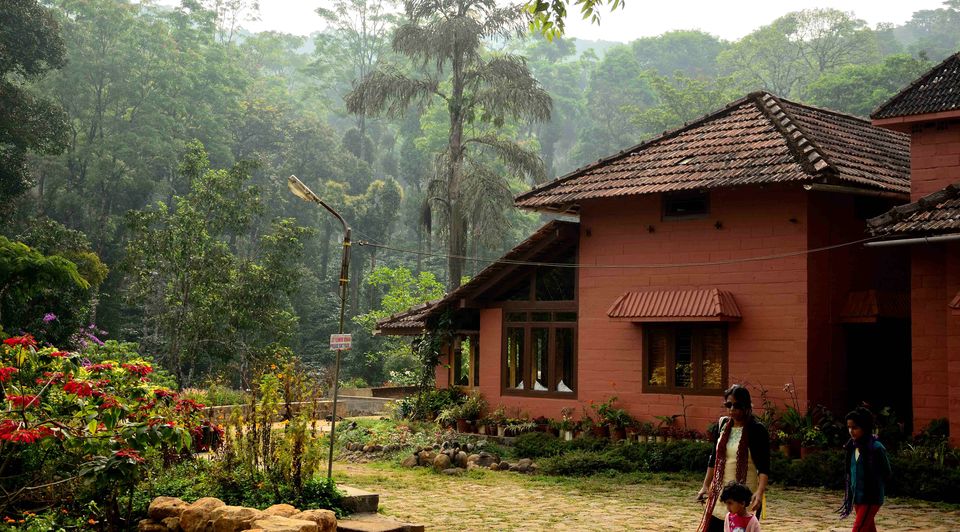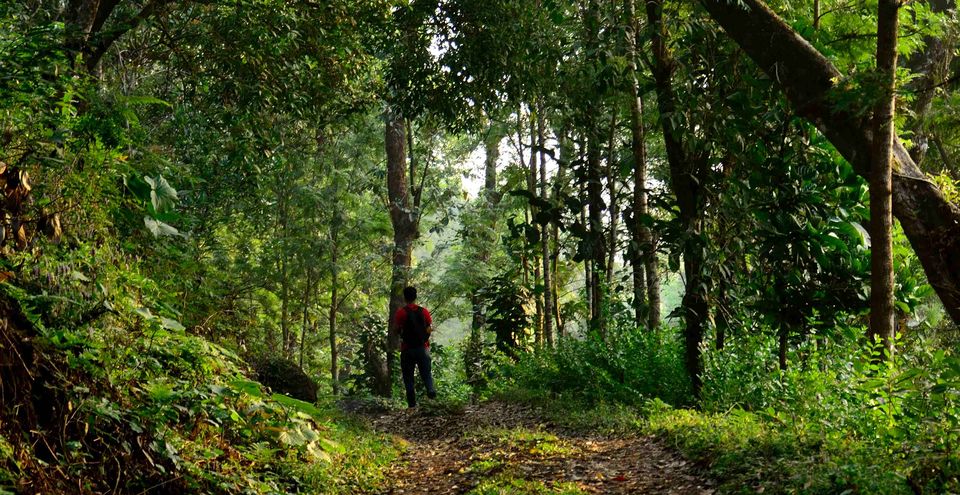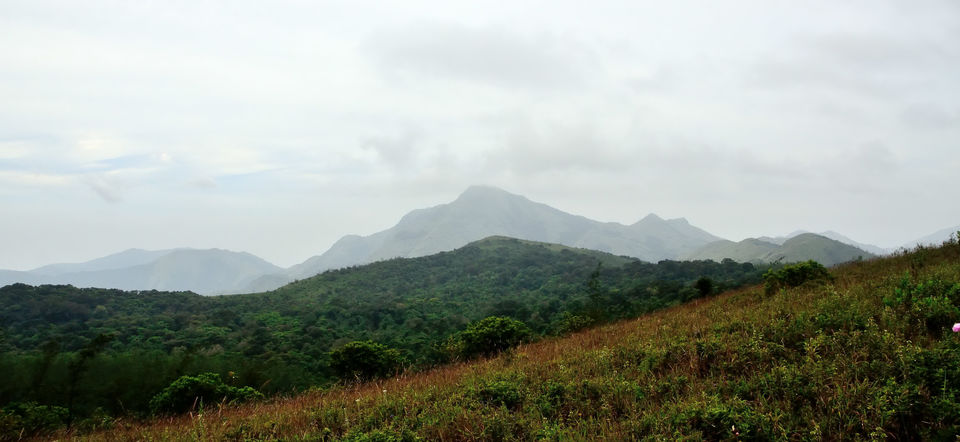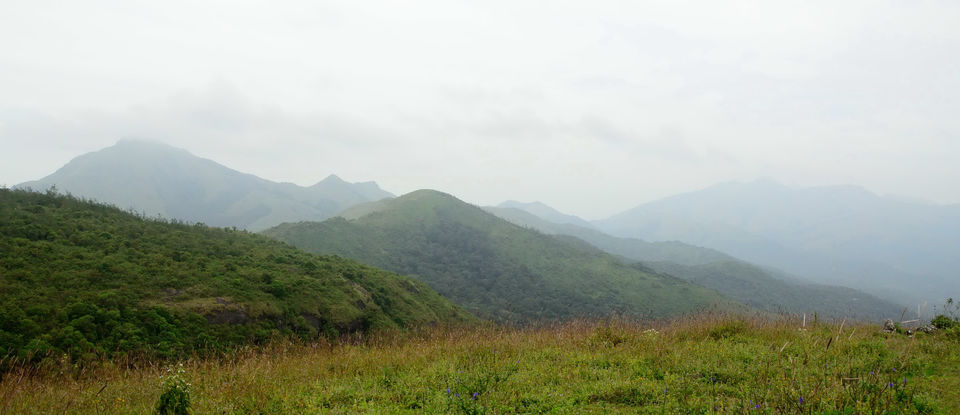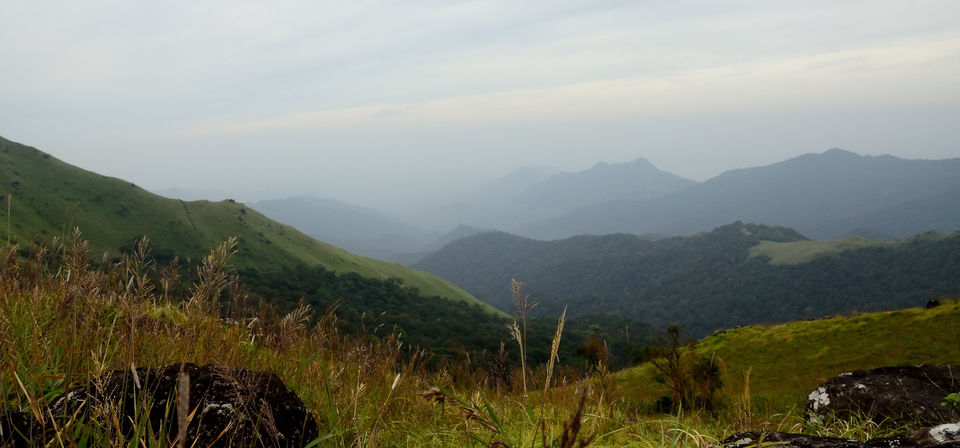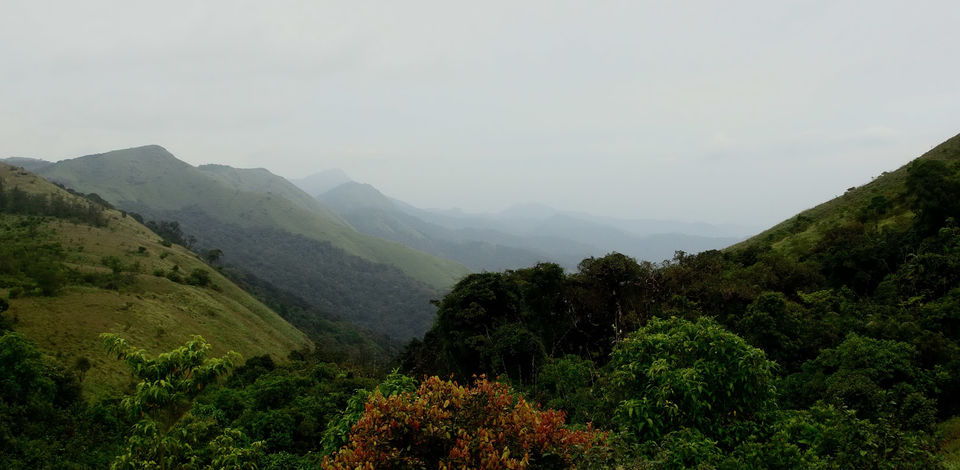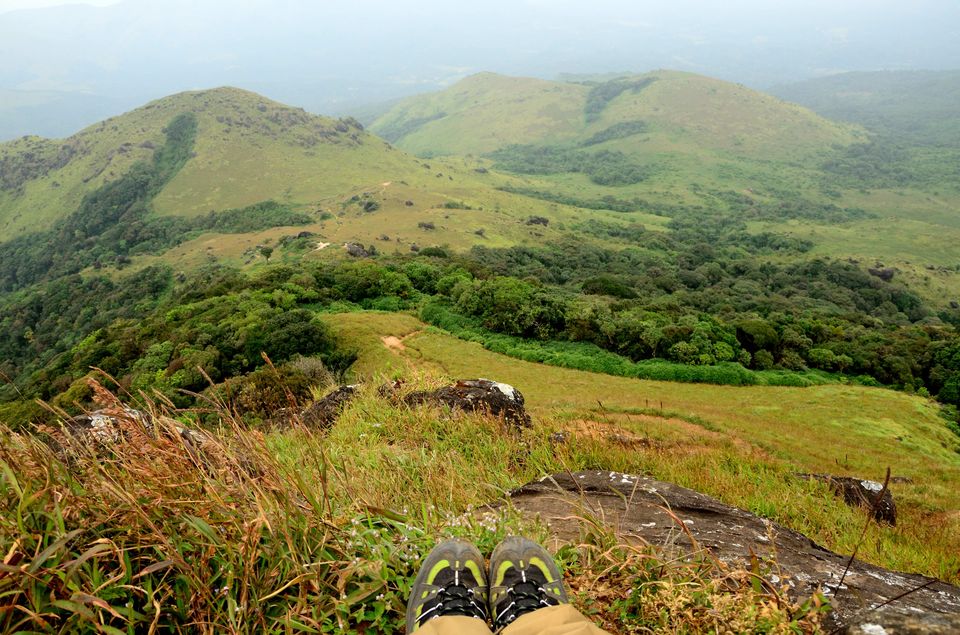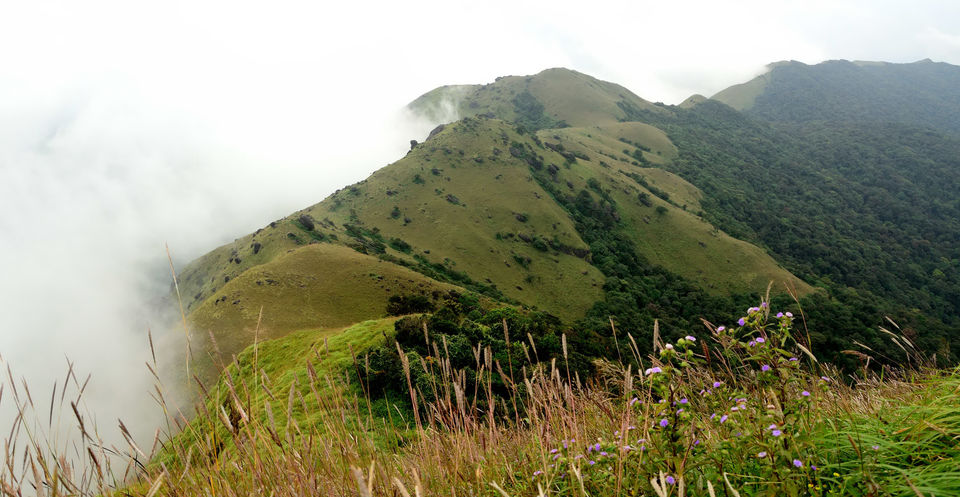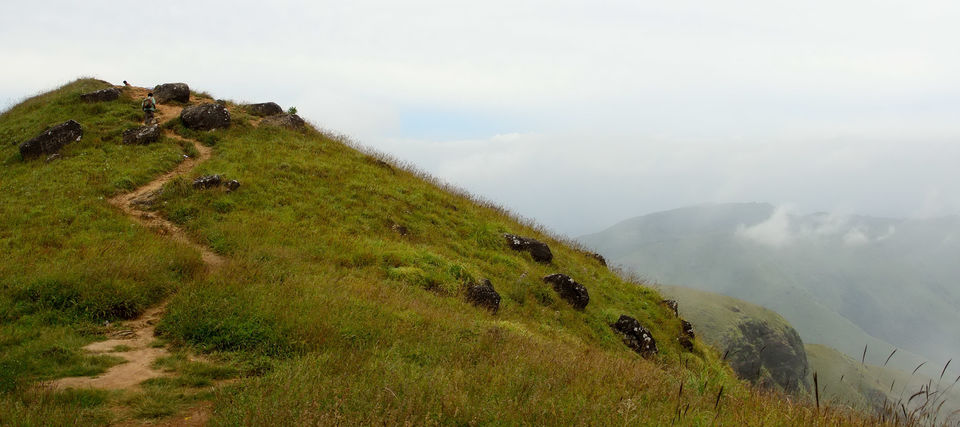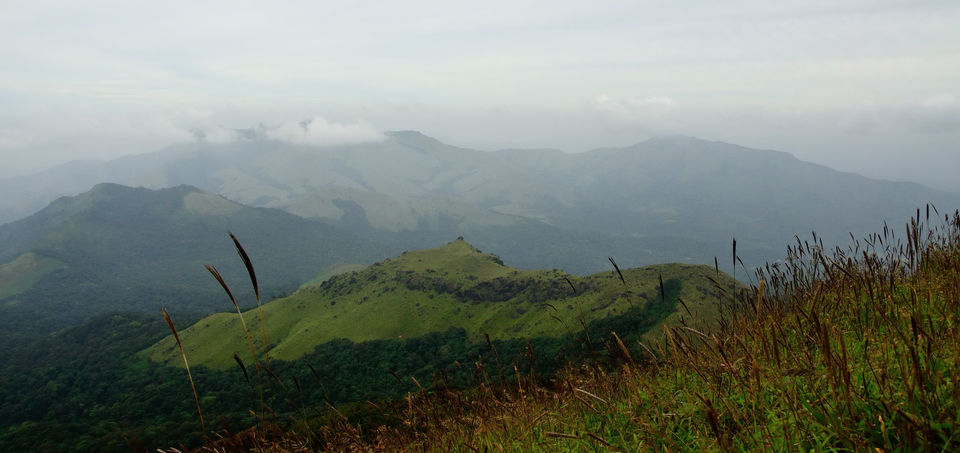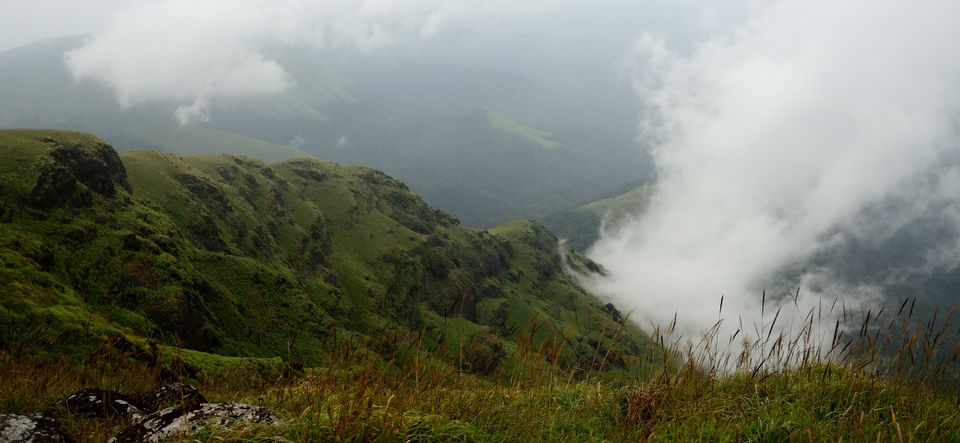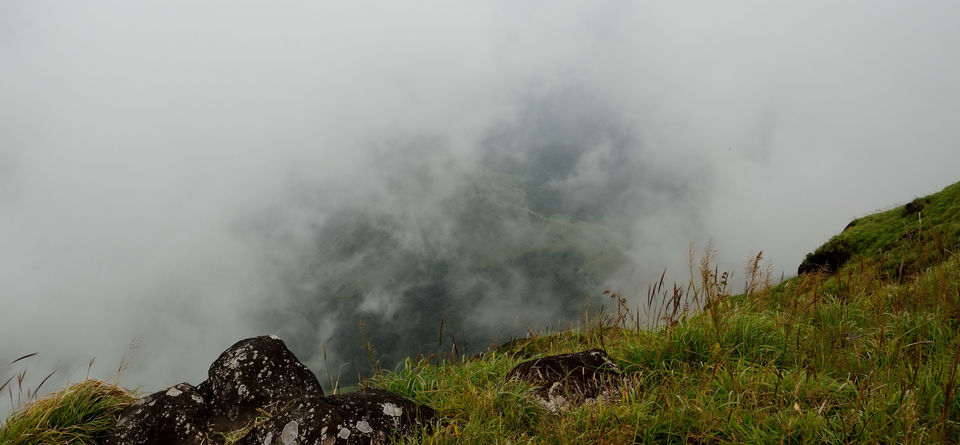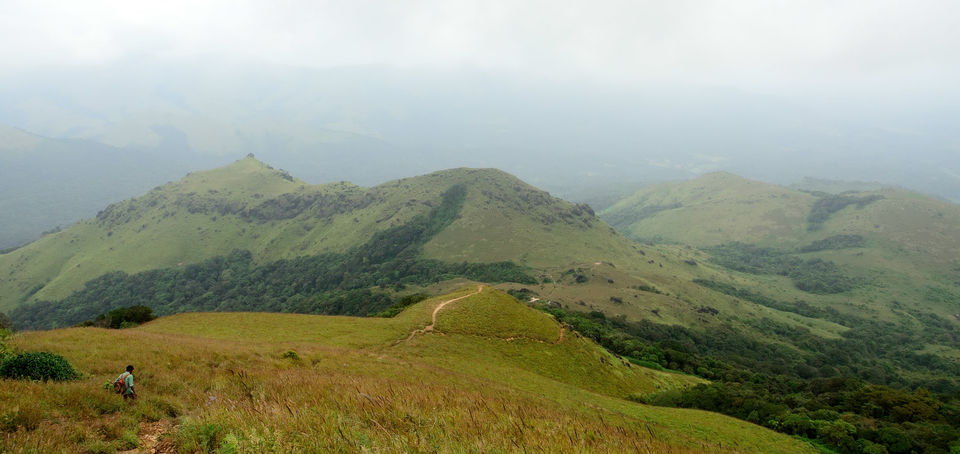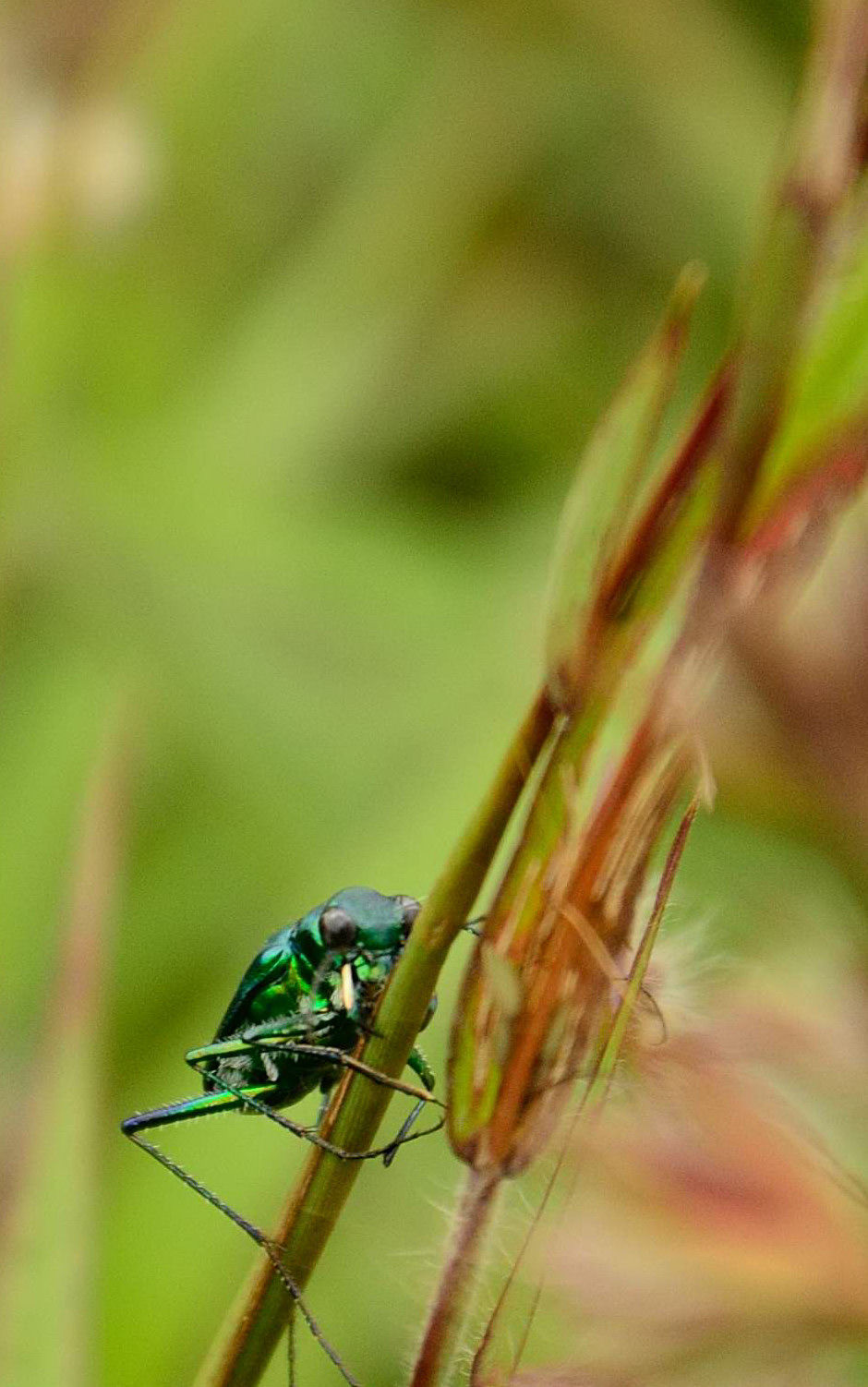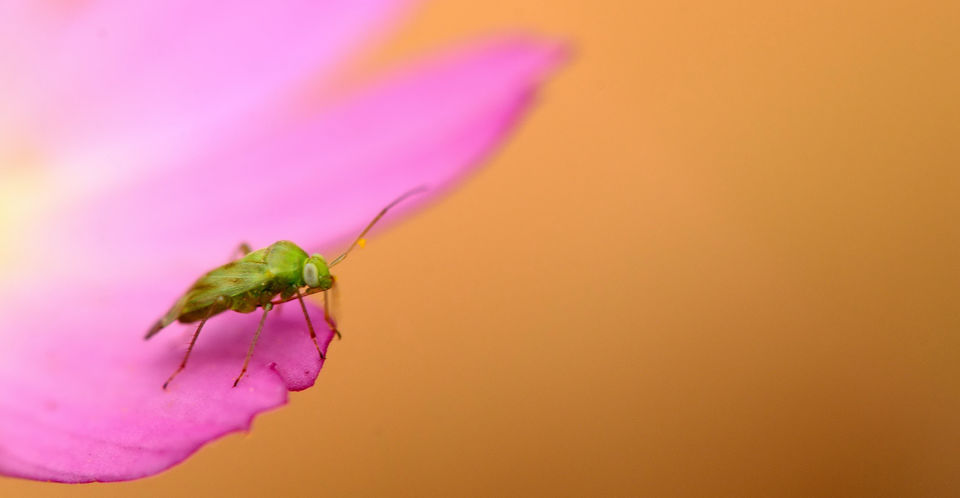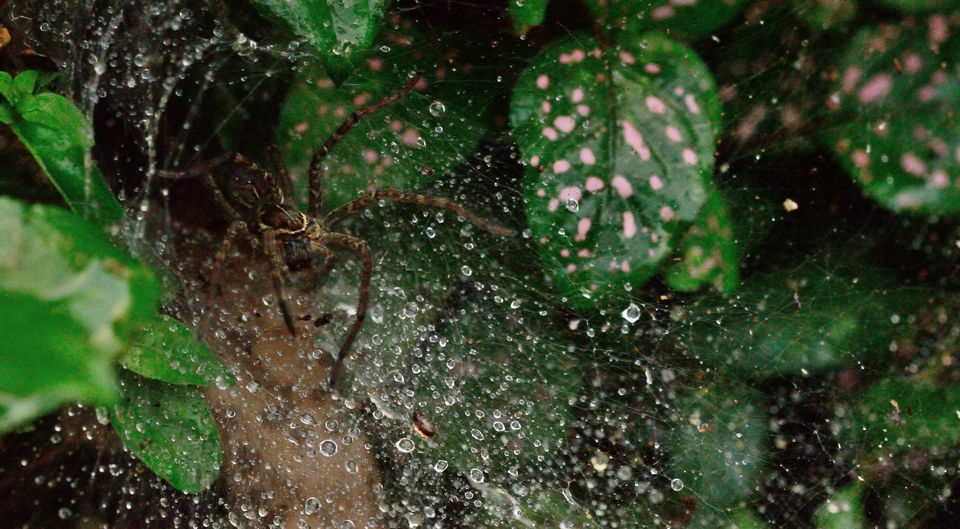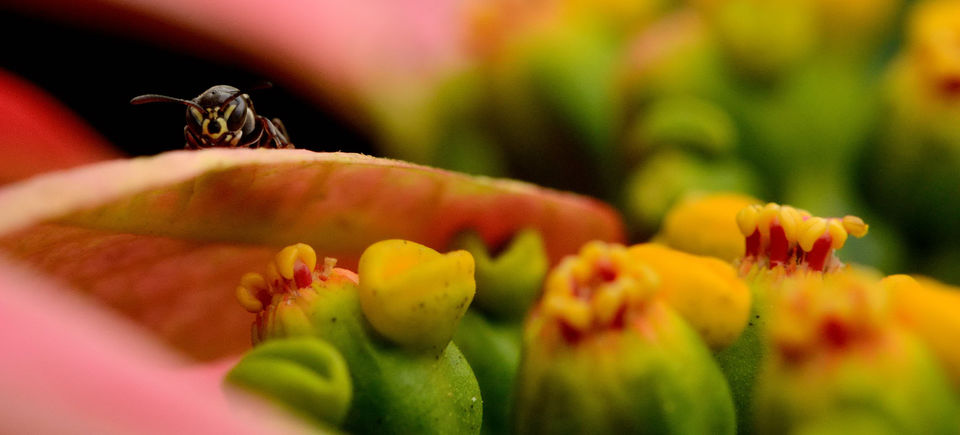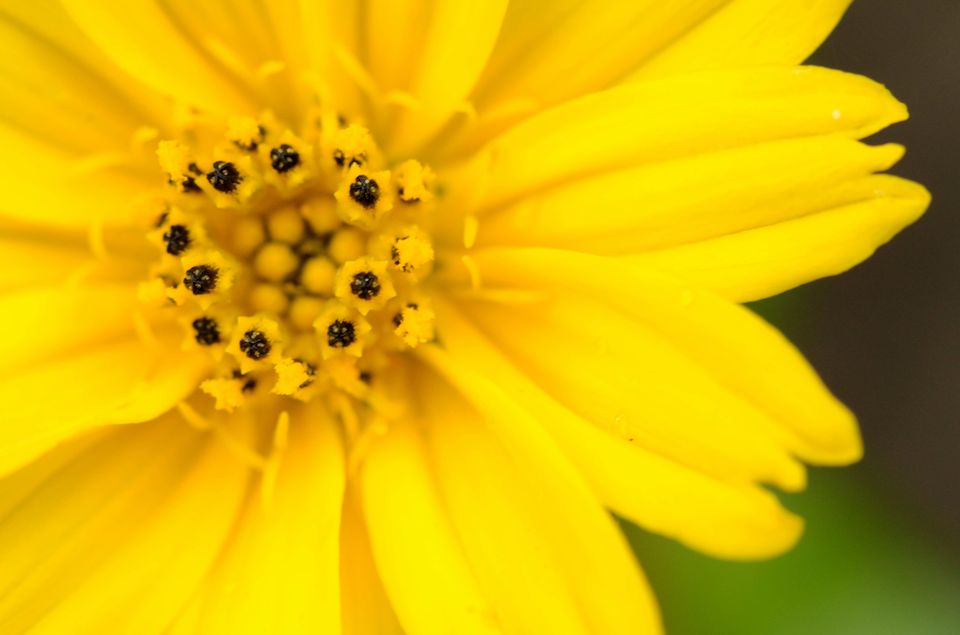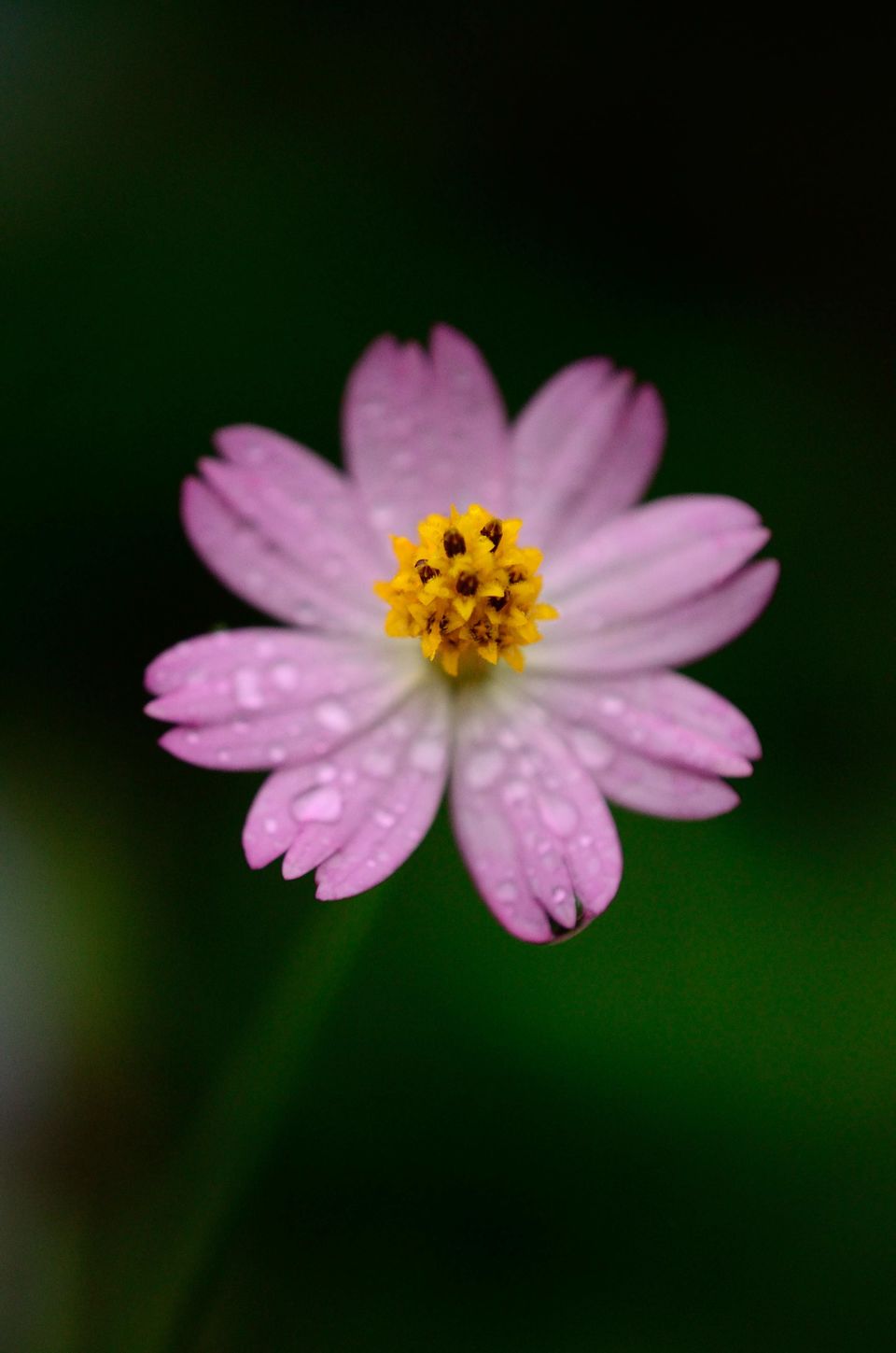 How To Go: When using public transport from Bangalore, you have to take a bus for Virajpet. AC Volvo buses are available ( www.ksrtc.in ), and they take half a day ( 9AM till 3PM roughly, for me ). The drive is pretty good and comfortable, winding through the Mysore highway and into Mysore city, before venturing into Coorg. 1 pit-stop for breakfast included.
Get down at Virajpet, have your lunch ( few options outside the bus stand; my choice was a small but clean place. The food turned out quite tasty. Not many options so far as the cuisine goes. I guess it's mostly Kerala style as the border is not far away. The road-side population looks quite much from Kerala for sure ).
There are govt buses from Virajpet till Kabinakad Junction ( your final stop ), but they have fixed timings. If yours is gonna be late, I suggest you pick up one of the private buses, just outside the bus stand. Ask around and you'll know. These buses are pretty well maintained and the crowd is not that much, so you'll have a pretty comfortable half-hr ride I'm sure. Very easy on the pockets too !
Follow the same route even if you're gonna use your own vehicle. Drive till Virajpet and on to Kabinakad Junction bus stop. GPS will guide you all the way, but the basic route is this: Bangalore ---> Mysore ORR ( avoiding the city ) ---> Hunsur ---> Gonikoppal ---> Virajpet ---> Kabinakad Junction. The road is good all the way, and plenty of eating options on Mysore Road, as well as after. Driving in Coorg will be a treat for your eyes !
Where to Stay/Eat: Now, once you get down at the Kabinakad junction, you need to reach your home stay, Honey Valley ( http://honeyvalleyindia.in/ ). You have 2 options here: Either trek up to the home stay ( 3 to 4 kms uphill ), or hail a paid jeep service from them. I recommend the latter if you're tired after your journey, as the incline gets a little steep towards the end, and it can get quite tiresome if you have luggage to tow as well. You came here to trek though, so you can take this as a warm-up as well ! It all depends on your personal wish and your stamina !
People coming in private vehicles need to park them at this junction again, and take one of the alternatives mentioned above. The parking is designated for the home stay, and it's pretty safe with a staff hut for guarding the vehicles. Please don't try driving your vehicle up to the home stay; only 4-wheel Mahindras in expert hands can traverse that route; trust me !
Now, a little about my home-stay. Lush and green is how you define every nook and corner of it ! Just as you peek out from it's reception, a verdant vista of the hill so close enthralls you. Covered in greens, all of it ! Punctuated here and there are nice little cottages that can be occupied, including pretty economically priced backpacker accommodations as well. In one such accommodation did I choose to rest my tired soul for the night and beyond.
The home stay has quite a few trekking trails nearby, so even if you decide not take the slightly tougher Tadiandamol trek, you have a variety of other options that can be done (with family as well). Basically, you just keep walking in and around the plantation. Remember not to lose your way though, but it should not be difficult to trace your way back anyway. You will find some or the other local guy to help you out, hopefully ;-) !
The food here is wholesome but a vegetarian fare. You can however, treat yourself with made-to-order non-vegetarian stuff too. Not many options there but lip smacking nevertheless I'd say !
and they have a waterfall in their premises as well !
What To Do: Enjoy the greens, walk/trek a lot ( including the famous Tadiandamol peak ), do some birding and macro photography if you please. Relax and enjoy your stay in whatever way you can !
Let me now tell you specifically about the 2 paths that lead up to Tadiandamol. The longer, but more picturesque path leads out from honey valley itself, and it takes around 3-3.5 hrs to reach the peak. You need a guide to trek on this route, and you will get a paid one from Honey Valley ( 500/- Rs. ). The shorter, and more popular route starts from near Nalknad palace, which is around 3-4 kms from Honey Valley. A popular place to stay here is the Palace Estate (http://www.palaceestate.co.in/; named after the palace of course ). This place is an expensive fare as you can check out from it's website, so I still recommend staying at Honey Valley, and walking or taking a jeep to the trek start point. This second path is not as exciting as the first, as it's practically covered up on both sides with thick vegetation. It's difficult to see your way through to the view yonder. You don't need to take a guide on this path, as it's pretty well marked up. It takes 2-2.5 hrs up through this one.
Both these paths converge at some point, and it's from here that the real 1-hr trek starts. Views start getting better and better, while at the same time the ascent keeps getting steeper and steeper. Recommend a walking stick, more so to support your knees while coming down.
Other things handy for the trek: A torch if it gets dark while coming down, Cap/ Hat/ Sunguard coz the sun may get harsh on you if clouds don't cover it enough, A nice pair of tough trekking shoes, 2 liters of water, your medicines if need be, anti-leech socks (http://www.naturelounge.in/).
Well well, as about the leeches, I was lucky there because of it being the mid-November month. It was dry season and streams were not that full, and though we did encounter leeches lurking in those wet patches (near streams), their numbers were not alarming by any means. Those socks did a lot to boost my confidence still, and they're highly recommend if you go trekking in the western ghats during any season !
I recommend getting down through the shorter and easier route. Once on the foothills, spend some time enjoying the views of the Nalknad Palace. It's not much of a structure though, but a palace still, and you'd do well to admire it's construction and read some tidbits about it's history. One such story goes about the last king of this region having to seek refuge from the British here, before being exiled to North India. Just carry the wiki article with you and you might enjoy reading it when inside the palace. You can also take this as an opportunity for some much needed rest !
Last but not the least, you can request Honey Valley to give you a jeep ride while coming down from the peak on the 2nd 'easier' path, but you came here to trek, right :-) ? Be slow and steady, and time will fly by ;-) !
When To Go: Avoid summer months as the climb may get hot and the view may not be as cloudy and green. Rainy season has it's share of unpleasantness too ( leeches and slippery paths, not to mention the hardships if it starts raining during your trek and you don't have much of a place to hide ). So, according to me, September till February should be a good enough season to enjoy the views up there ! Immediately after the rains should be the best time.
IMP: Of late, in early 2019, there have been naxal sightings in areas in and around Tadiandamol, so please ask around and be amply sure about your safety before you decide to head out on the above trek.
More verbose write-up, with some more info and my actual experience: https://myfreewanderingspirit.wordpress.com/2016/01/18/kissing-the-clouds-while-tadiandamol-the-highest-peak-in-coorg/
Have a good trek ! You have all the ammo to go on your own now, so make use of it ! Ask me for anything !